On my way back from Texas, I was way too excited to be home after two months. As my mind dwelt on all chores I had to do – unpacking, cleaning, mopping, grocery because the very next morning my parents were reaching Bangalore and I had to make my flat livable within a few hours. One thing that caught my attention amidst those thoughts was a lady who sat next to me reading a book on Vivekananda. As we spoke, I learnt she was from South India and often visits Vivekananda Mission in Bangalore. I was a regular there too.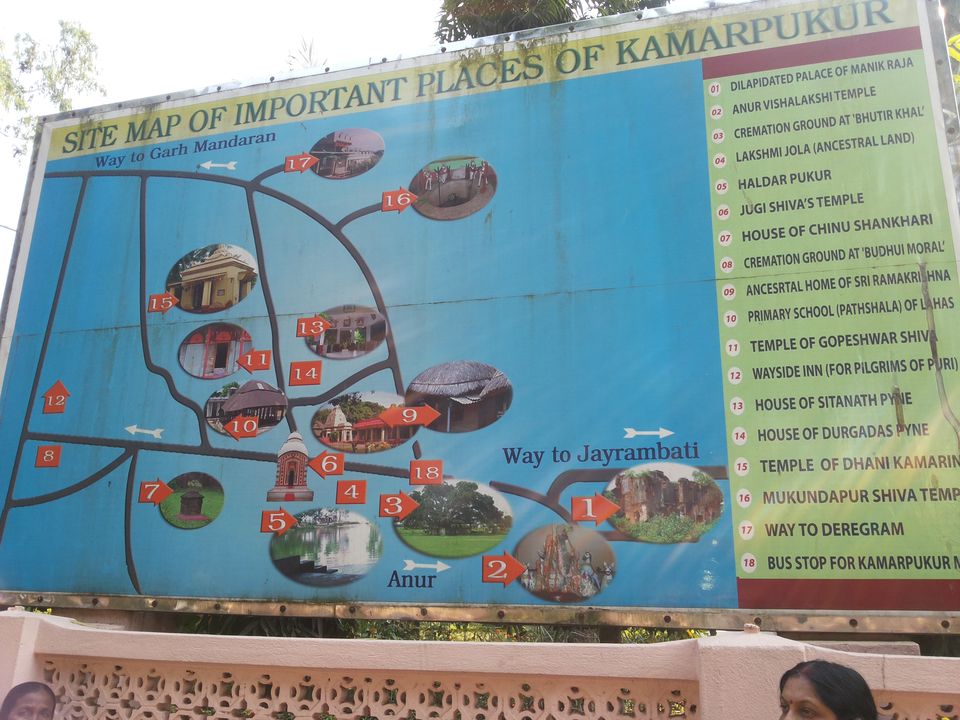 That happened over a decade back.
And yet, I still distinctly remember the feeling I had then - a sense of elation as I hail from West Bengal, the land where Vivekananda and his Guru who initiated him - Sri Ramakrishna lived, walked, initiated many followers towards spiritual awakening.
12th January was Vivekananda's birthday and just days prior to that, I returned from Bankura after a day's visit to the birthplace of Sri Ramakrishna, Kamarpukur and also Jairambaati, the birth place of his wife - our holy mother Sarada Devi.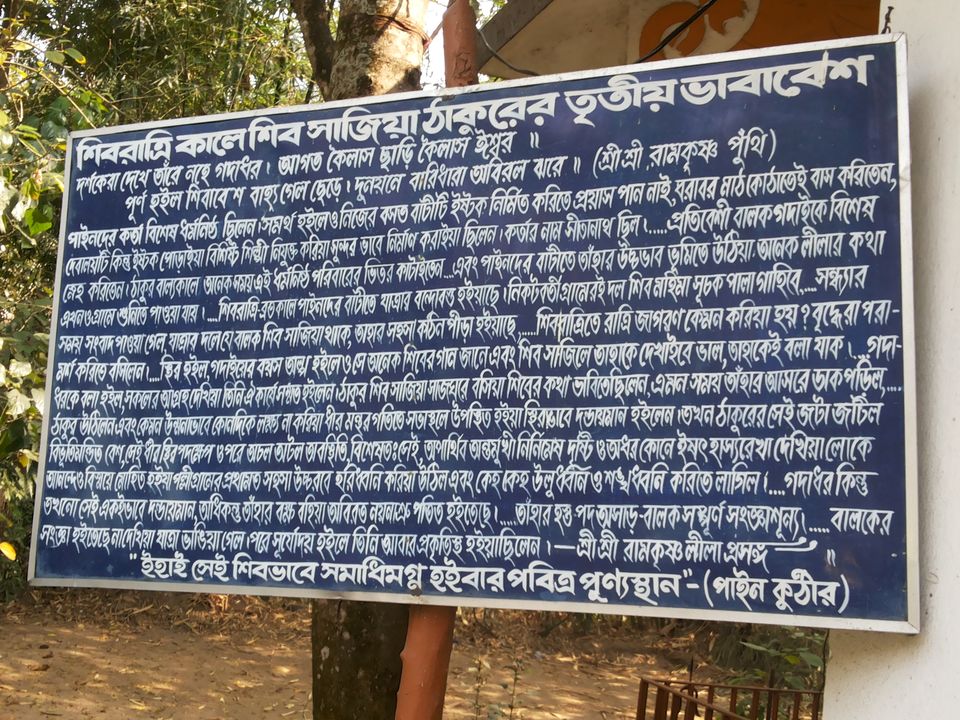 Kamarpukur
The first time I went to Kamarpukur, 60 miles away from Kolkata was over fifteen years back – I was more excited about the journey with family and friends than the destination. The truth is I do not remember much. Other visitors spoke about the significance of each place, however nothing registered in my mind. Secretly I wondered, what makes people come here.
The point when something inside me snapped – my perception and faith stirred and I really cannot describe how I felt that minute is when I saw the small room where Sri Ramakrishna stayed – a humble mud hut. As I tried to lean and take quick look inside the room, the sheet that covered the bed he used, moved slightly due to fan or breeze, I have no idea – That is the only thing I remembered about the trip and that beautiful memory stayed with me for a long time. In fact it is still the most memorable moment even now and that is why I could not ignore it as I write this.
When I first visited Kamarpukur, it was just to mark them as complete, in my list of must visit places. I had not read much about them – my ignorance. Today I and my elder sister have a collection of over 100 books and we are blessed to know a little about these spiritual leaders and their disciples. It is a different experience altogether when you visit these places after you have read about those who lived there.
You can either enjoy the calm atmosphere as a tourist or make this journey a little more than a destination visit – trigger an inward journey.
If you go there to explore the places, there are over hundred blogs to guide you. If you are going in search of something you are not quite able to articulate, a sense of inadequacy or restlessness, to pacify your curiosity, you are definitely in the right path. Your peace is just a visit away.
This part of land is not just geography for me, it is home.
Now snap back to the material world:
Cost Incurred per person:
Toto to Dhobi Ghat INR 40
Rickshaw from Serampore Ghat to Serampore Station INR 20
Train Ticket (To and Fro) to Arambagh INR 40
Maruti Omni Van from Arambagh Station to Matrimandir, Jairambaati INR 370
Ferry Ticket to Serampore Ghat (To and Fro) INR 10
Bus Kamarpukur to Arambagh Bus Stop INR 14
Auto Arambagh Bust Stop to Arambagh Station INR 6
Rickshaw from Serampore Station to Serampore Ghat INR 20
Van from Jairambaati to Kamarpukur INR 90
Auto to residence INR 22
This is the costing because we were a group of five.
If you choose to cover both Jairambaati and Kamarpukur in one day, using public transport you can do this trip in INR 250 easily (Transport only)
Originally Published Here