If you are wondering what suja is ,its a butter tea that you get in Bhutan.
When I told everyone that I am going on a trip to Bhutan, people asked "Bhutan ??!!Why".Honestly I didn't have an answer for that question.It was three girls and okay lets go to Bhutan.We didn't have any other reason except for the love to travel.Now that I am back from the trip I can say why Bhutan,because its the most amazing country in the whole world with lovely people.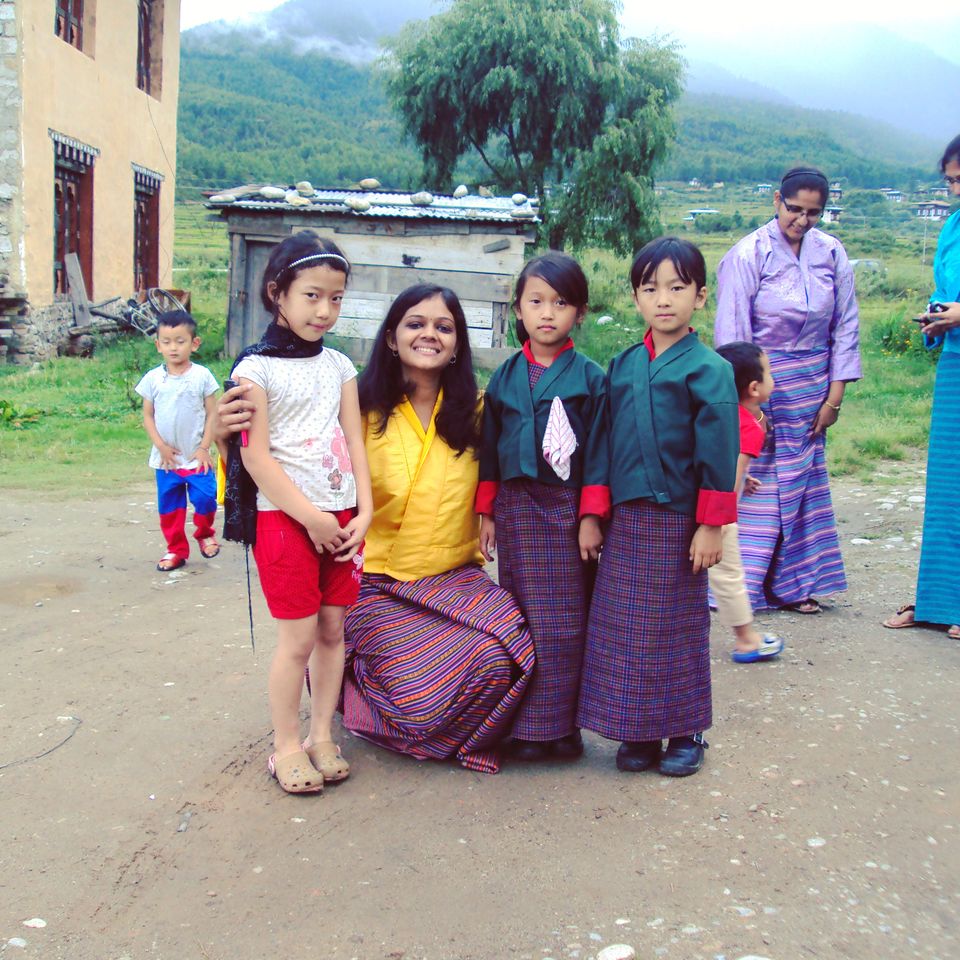 August is off season with less crowd which is what I wanted.Our trip was organized through AD Bhutan tours.I browsed through a lot of travel agents and itenaries ,finally settled for AD Bhutan tours.They organised our stay and transport with a English speaking guide.We took flight from Bangalore to Bagdogra on Saturday.Saturday and Sunday the permit office will remain closed.Online permit system is yet to be introduced.So we spent our sunday in the Jaldapara wildlife sanctuary and by late afternoon we started towards Phuentsholing.After about three and half hours drive we reached India Bhutan border.Its so simple ,you cross that gate you are inside Bhutan.We halted in Phuentsholing that night.
Monday morning our permits were done in half an hour and we started the drive towards Thimpu.Its about five hours drive,but I assure you wont be bored.The drive is so scenic and thats when you start falling in love with Bhutan.The first stop was at Chukka Dam project.The view from there was splendid.Bhutan generates hydroelectricity from this dam and even supplies electricity to o Delhi.We reached Thimpu by evening.First visit in Thimpu was to Takin zoo.Takin is Bhutan's National animal.Keep in mind that remains closed on Mondays.But we could see the animal through fence.You can get a view of Tashicho Dzong from here.Tashicho Dzong allows visitors after 5pm.You can witness amazing Bhutanese architechture here which is very unique.Photographs arent allowed inside.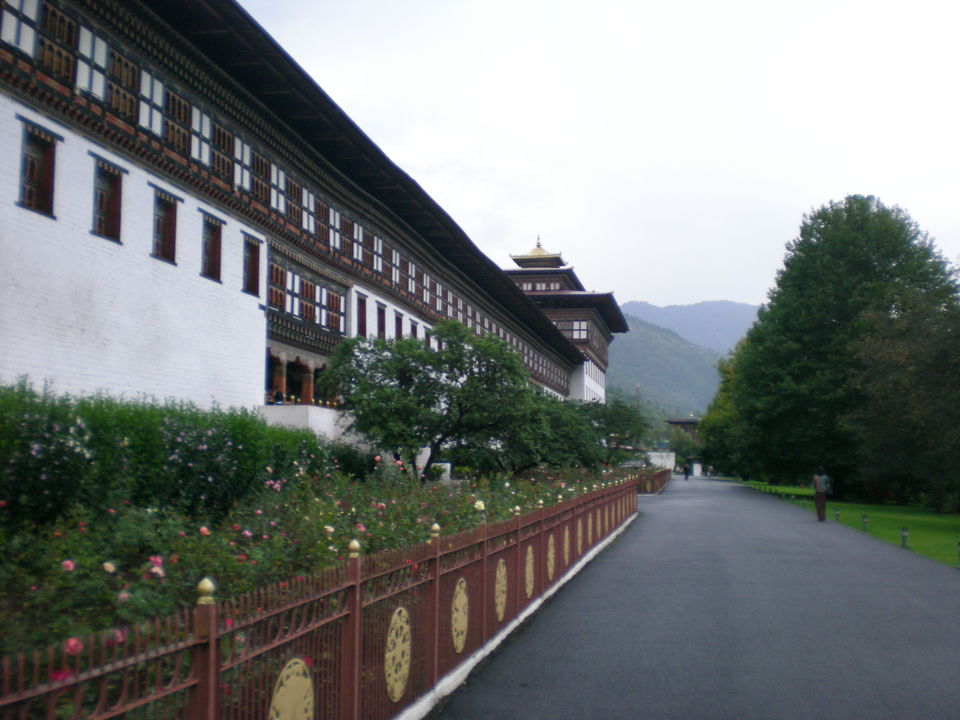 Next it was Memorial Chorten,a temple that was built in the memory of third king.It was 8.30 pm and so many people were walking around in the temple.Everyone had their shoes on.No big fuss.People just quietly praying like how they want to.
The arts and craft bazaar was close by.I am telling you if you are planning to buy some souvenir then get in arts and craft bazaar.Its comparatively cheaper than all other places.And also there is nothing much to buy in Bhutan.Its pretty much what you get in India.We didnt get time to visit the Buddha point that day.
So the next day after taking permit to visit Punakha,we went to the Buddha point.Omg the view of city from here !!It was splendid.51.5 mt tall statue of Golden Buddha.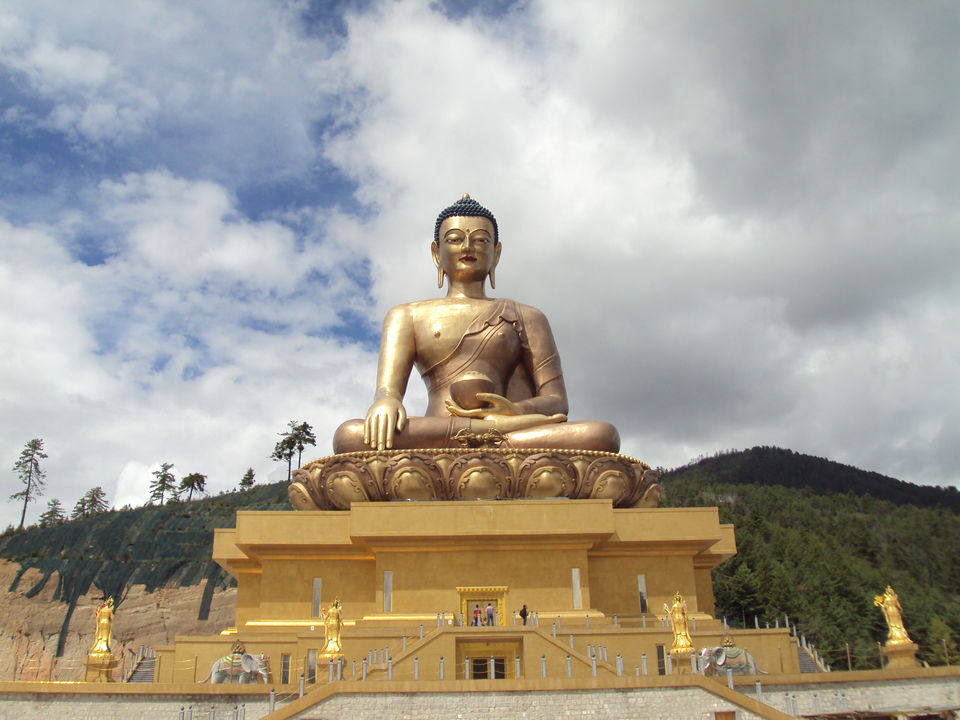 Drive to Punakha is scenic but the roads were bad.Had amazing Bhutanese food on the way.I double dare you to try their ema datshi.They add cheese in almost everything.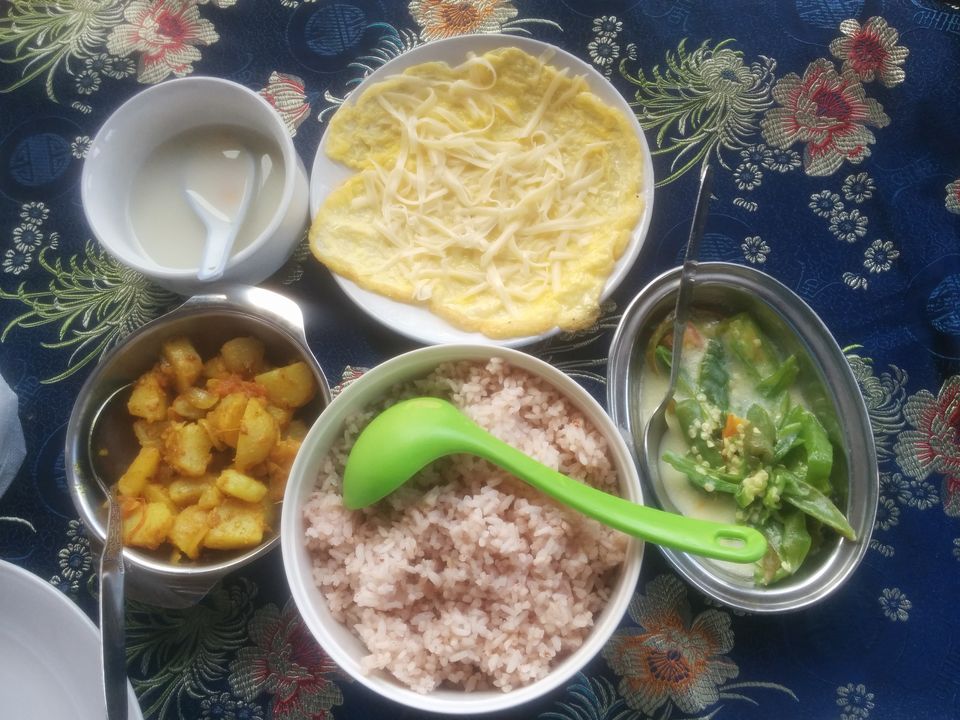 On the way to Punakha from Thimpu you will be stopping at Dochula Pass.This place is a absolute must when you are visiting Bhutan.It was fully covered with mist at 12.30 in the afternoon!!Spectacular view of Himalayas from here.I would suggest not to buy anything from the cafe here .Its ridiculously expensive.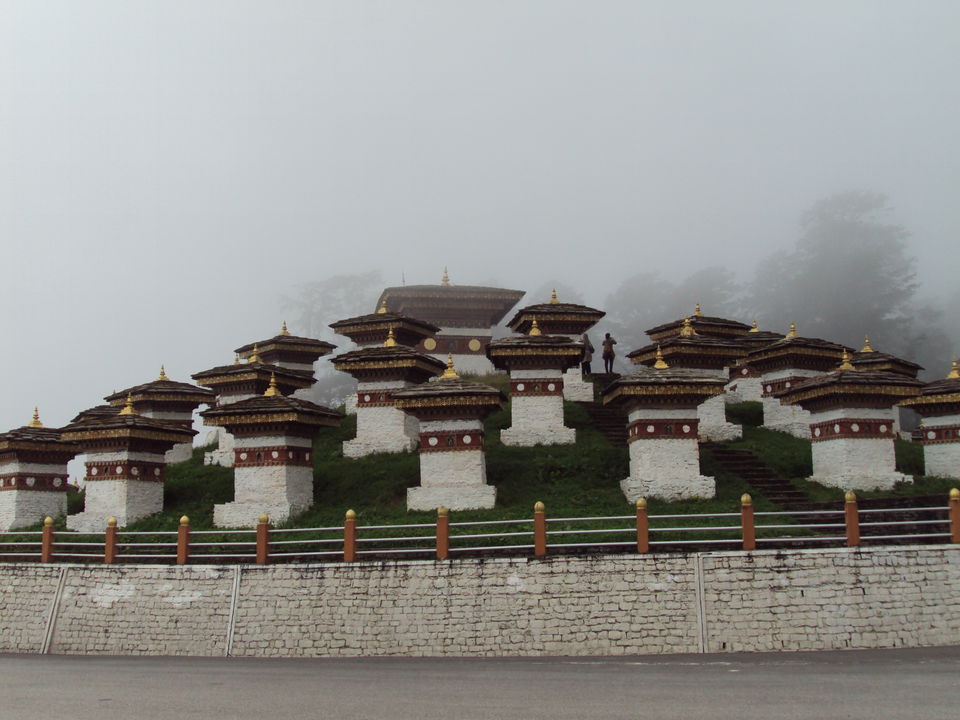 Once you are nearing Punakha you will be traveling by the Po chu river.Crystal clear water and lush green mountains all the way.Life couldnt get any better for people in Punakha.We had an impromptu rafting plan after reaching Punakha.There are two rivers Po chu and Mo chu and the rafting was about 15km with class 2 rapids.It was my first rafting experience and I was shit scared.But over river guide turned out to be a cool one and enjoyed the rafting so much.The view of Punakha Dzong while you are rafting is breathtaking.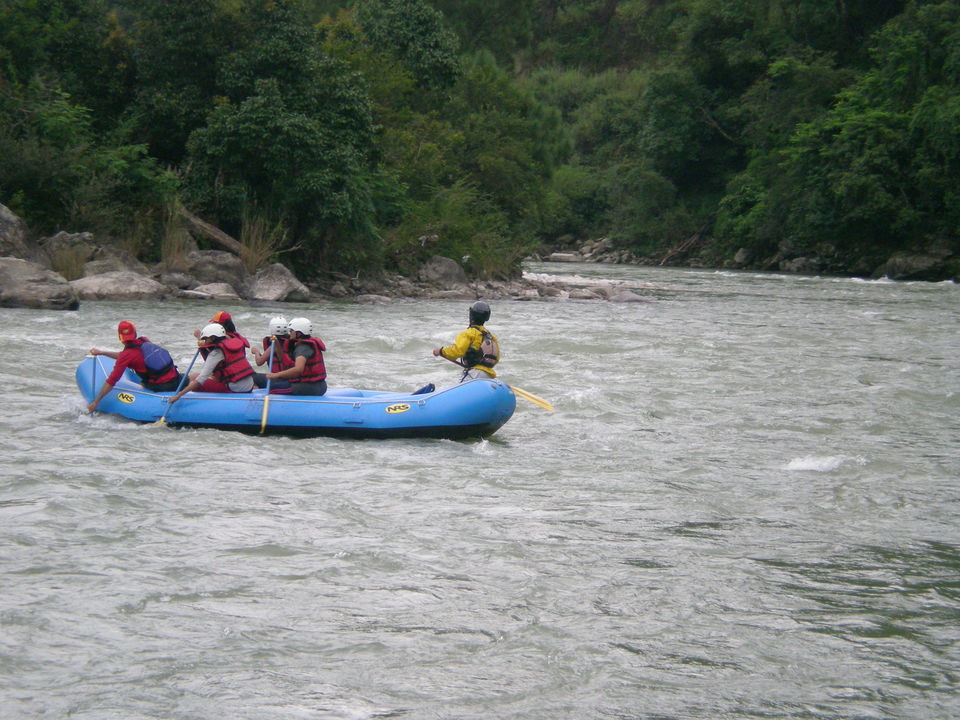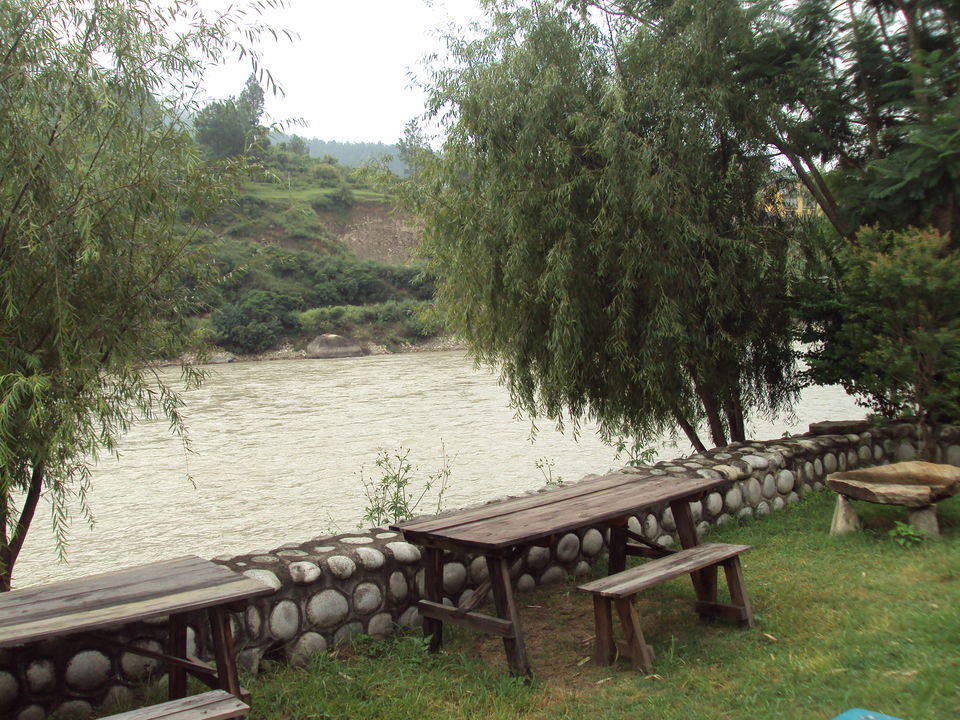 Our stay was by the river that night.Imagine waking upto Himalayas and a river flowing by.Heaven.
Next morning we thought before moving to Paro we should visit Punakha Dzong and the long suspension bridge in Punakha.This suspension bridge connects Punakha and a village named Limbukha.Mo chu river flows below the bridge.This place cannot get anymore scenic.Absolutely enjoyed walking over this bridge and it did give us a lot of pictures.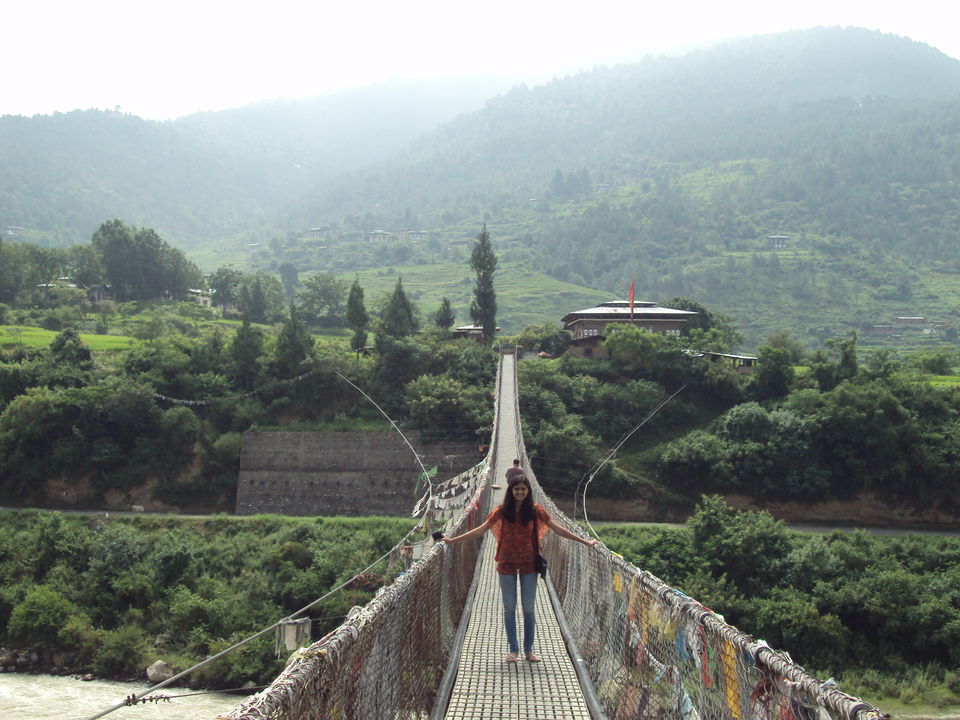 Now towards Paro,First place we visited was Rinpung Dzong.This National Museum speaks about Bhutan's culture and tradition.You can see the Paro valley from here,the rice fields and river flowing by.The view is impeccable.There is a very old watch tower near this museum.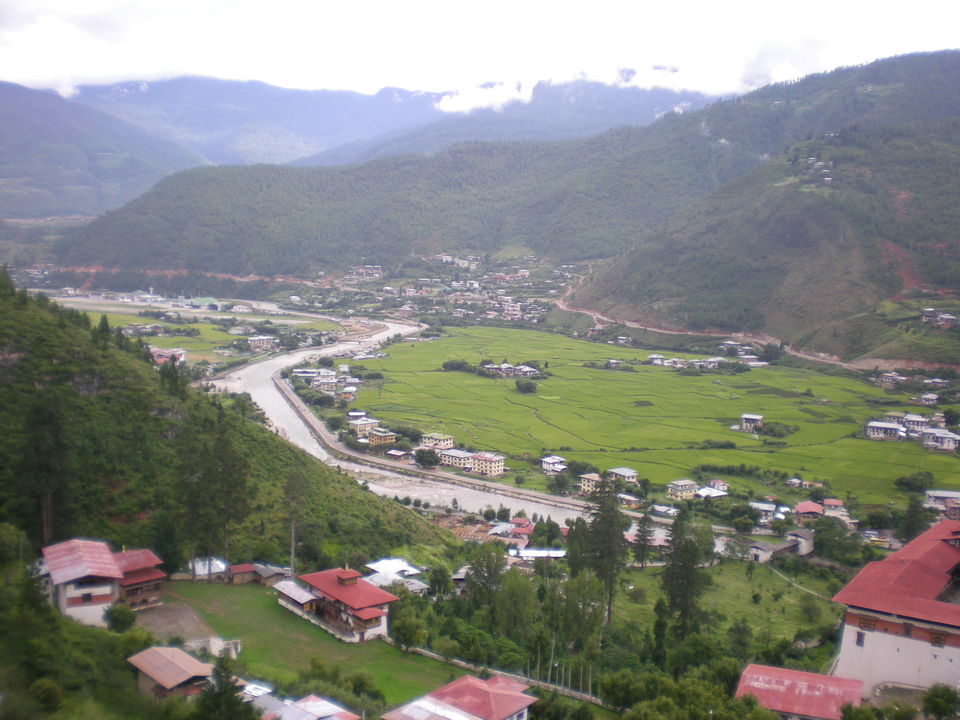 Last day of the trip was the most awaited day ,which turned out to be a tiring day but it was totally worth it.Yes it was trek to Tiger Nest in Paro.First of all make up your mind that you are gonna complete this trek and you wont give up.There will be points where you just wanna go back,but you will miss seeing this jewel.Best decision we took was to start early by 6.30am to avoid trekking in the sun.It was all misty when we started climbing.The terrain is bit slippery and steep.Wearing good shoes is a must.You can also hire horse till half the way but I recommend trekking all the way.We took small steps and climbed slowly.This is 10,000 ft high.You will be touching the clouds.You will be in the clouds.As I write I can feel it.It was one hell of a experience I would say.It took about three hours to reach top.There is a cafeteria on the way which is a very expensive one.The view from here is beautiful.I was lucky to see the Queen that day.She was visiting Tiger's nest.We couldn't take photos near the monastery till Royal family was there.Climbing down was fairly easy but it wont take less than two hours at least.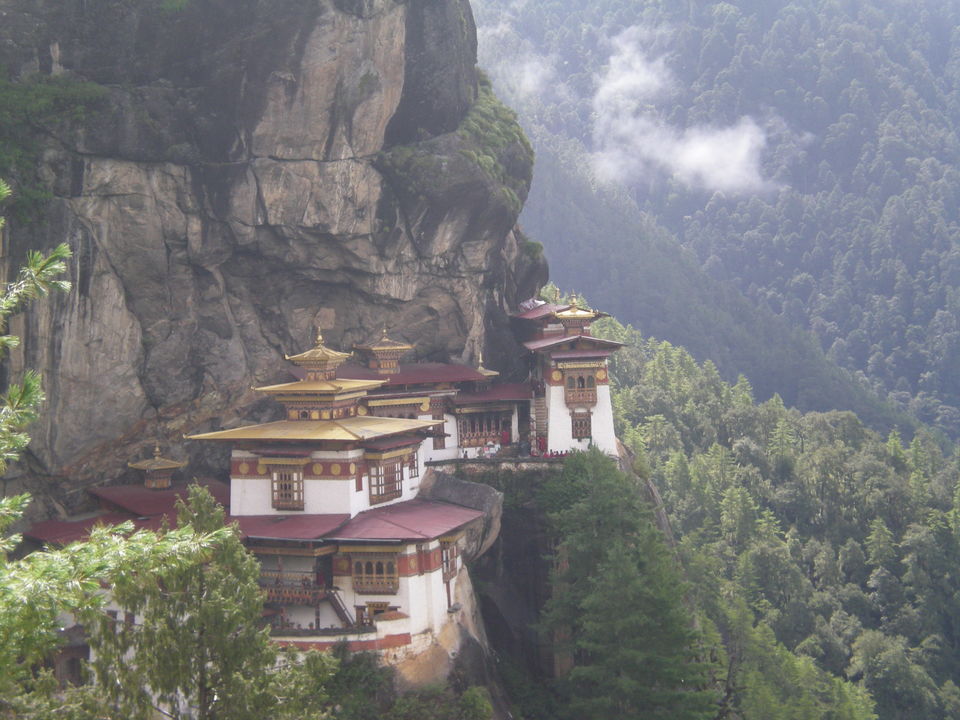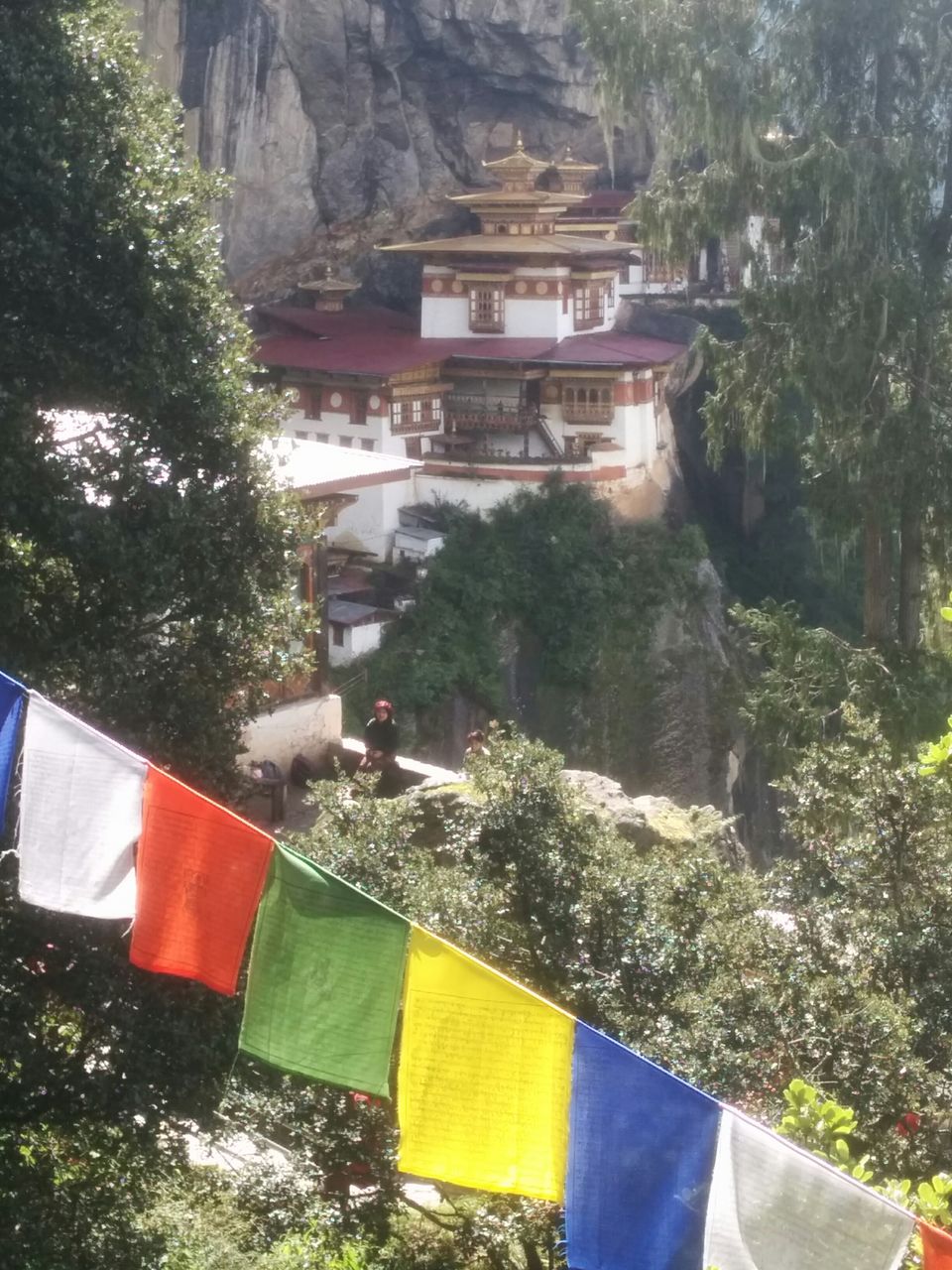 There are many shops at the base of Tiger Nest but I would suggest not to buy anything here.Its expensive.Bargaining also doesnt work.
So we were extremely tired after the hike and now its time to go back.We started our journey towards Phuentsholing.It was raining heavily and the roads were fully covered with mist.Thanks to our wonderful driver who droves us back safely till Bagdogra Airport and there ended one amazing trip to Bhutan-The Land of thunder Dragon.
I have to say this ,towards the end of trip I started missing India so much .Though Bhutan was green,calm and filled with wonderful people I was missing the hustle bustle of India.Once I reached India and heard the endless honking sound ,utterly busy roads I felt home :)