One where it all began.....
Little about Phuentsholing- it is a border town in Bhutan. Nearest airport is Bagdogra and it will take approx 5 hours from Bagdogra to reach Phuentsholing by road. It is nearby town to Indian village Jaigaon.
I started my journey from Pune, and after my 5 hours road journey I was in a carbon negative country.
Bhutanese Constitution mandates that at least 60% of the country remains under forest cover.
Accommodation: There are multiple options available for stay in town area. I stayed in legphel Hotel , it is a little far from main town area so if you want a peaceful place surrounded by trees and mountains then it is a good option. It also has a beautiful common area on terrace where you can play carrom or simply enjoy your book.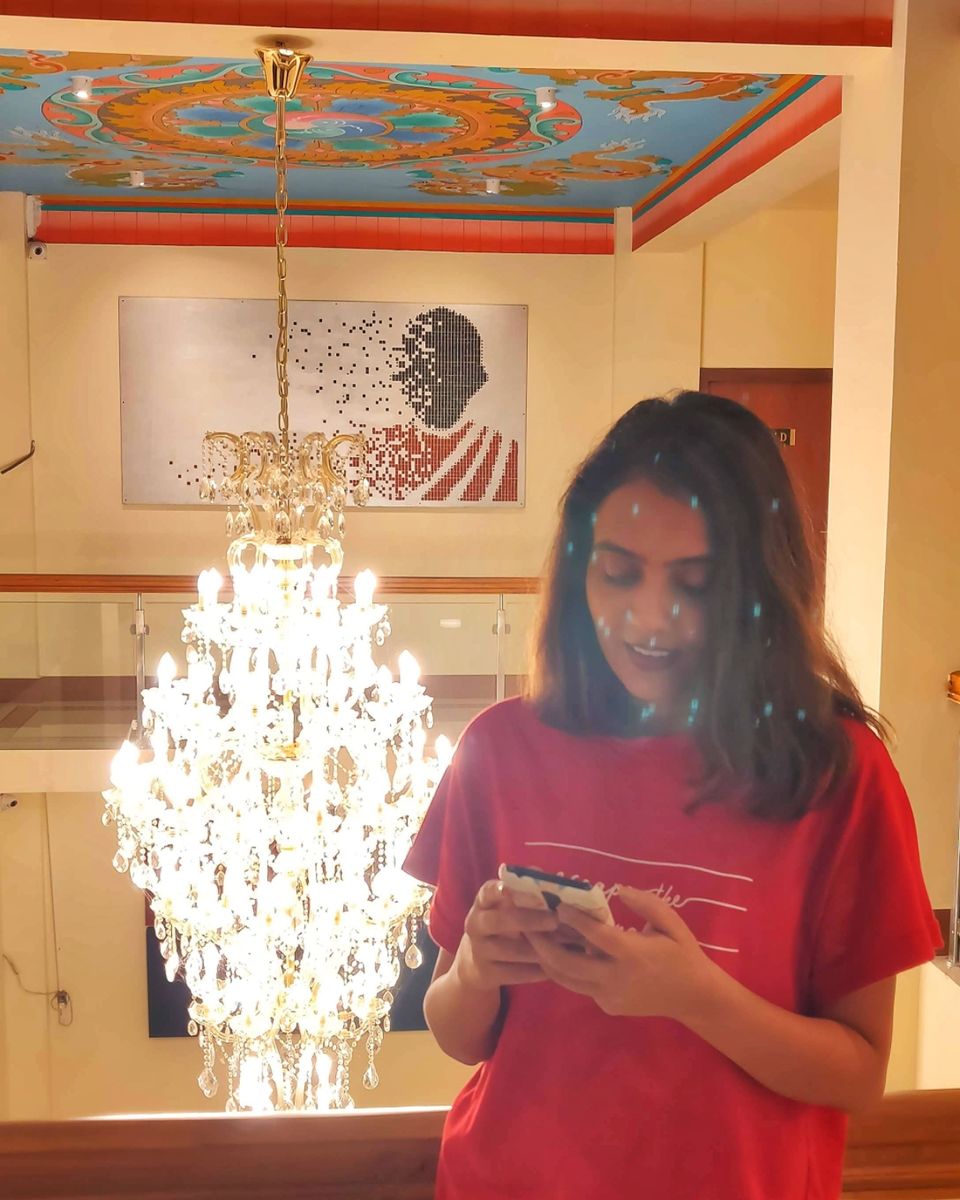 Bhutan Entry Permit
Bhutan Entry Permit is your ticket to explore this gorgeous country and the process is quite easy.
You can get immigration form from your hotel reception or any nearby shop.
All you need to do is fill up this simple form and carry below documents.
1) Passport ( voter ID card will also work but not aadhar card)
2) One passport size photograph
3) Hotel booking confirmation voucher for Paro and Thimpu
4) Rough Itinerary of your trip
Note: Immigration office remains closed on Saturday, Sunday and Government holiday.
Rest days it is open from 9-5 AM
It took me almost an hour in all these formalities and after an hour I got Bhutan stamp on my passport and I was all set for Paro.
From Phuentsholing to Paro it takes almost 4 hours.
I visited Bhutan in July(Rainy season) so the pathway was very risky and the very same time drop dead gorgeous sorrounded by mountains and clouds.
There were times when the cab driver was not even able to watch the road ahead.
Accommodation: I stayed in a beautiful resort "Khangku Resort", Again it was little far from main town (approx 2.5km ). This resort is near to Paro Airport .
After refreshing myself in Paro I started for Paro town on foot and let myself soak into Paro's beauty.
I explored main market and hoped into a cafe called Park 76, Everything was great about this place food, drink and Ambience.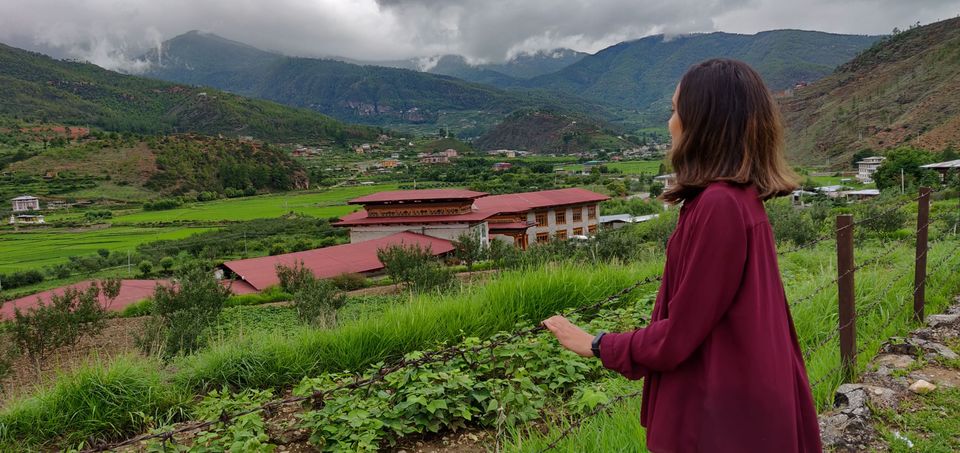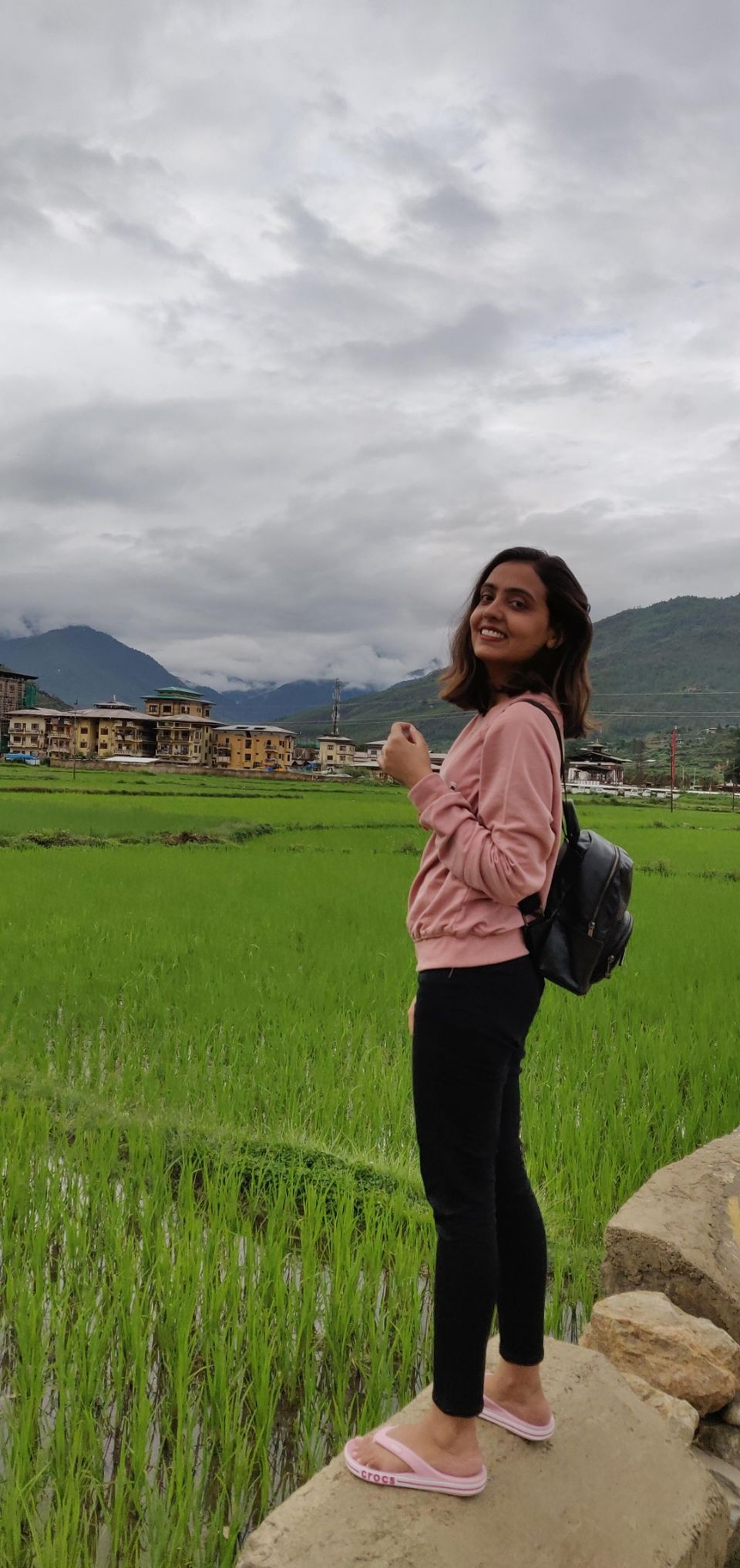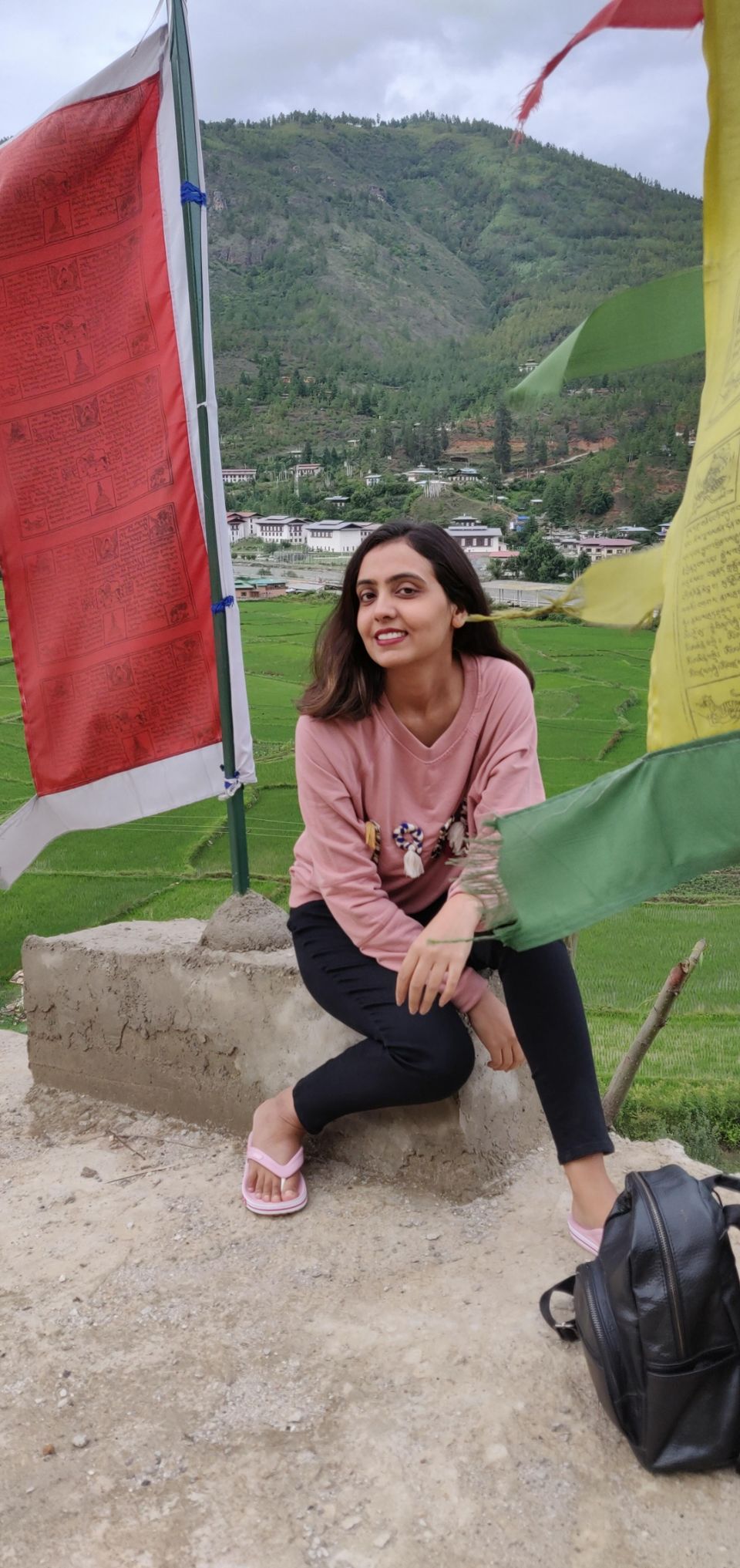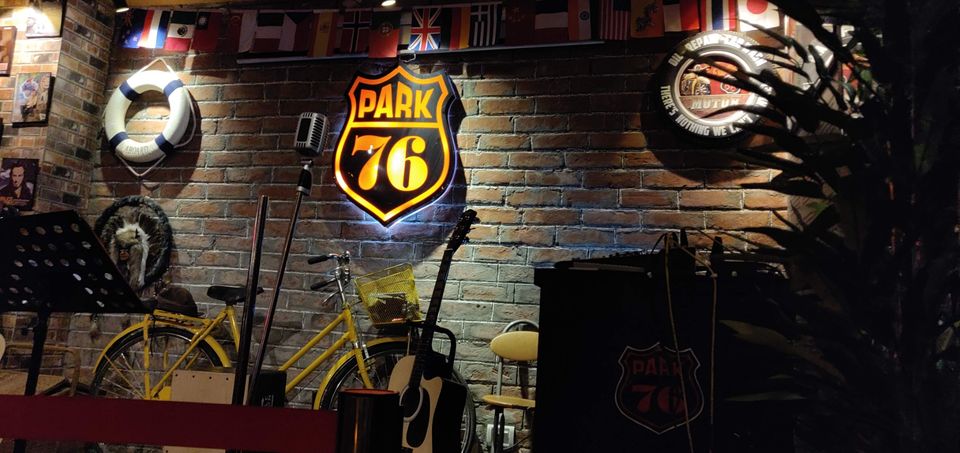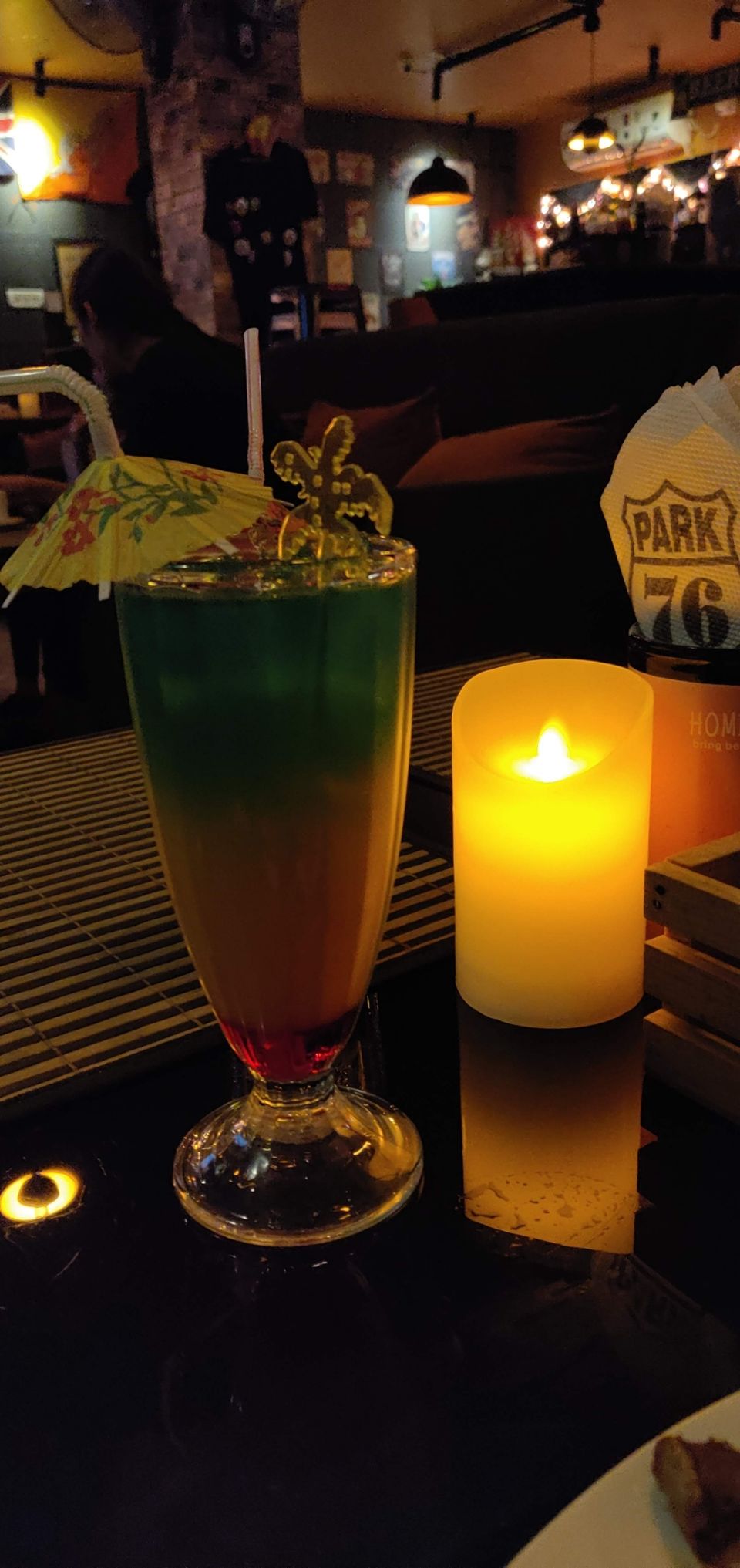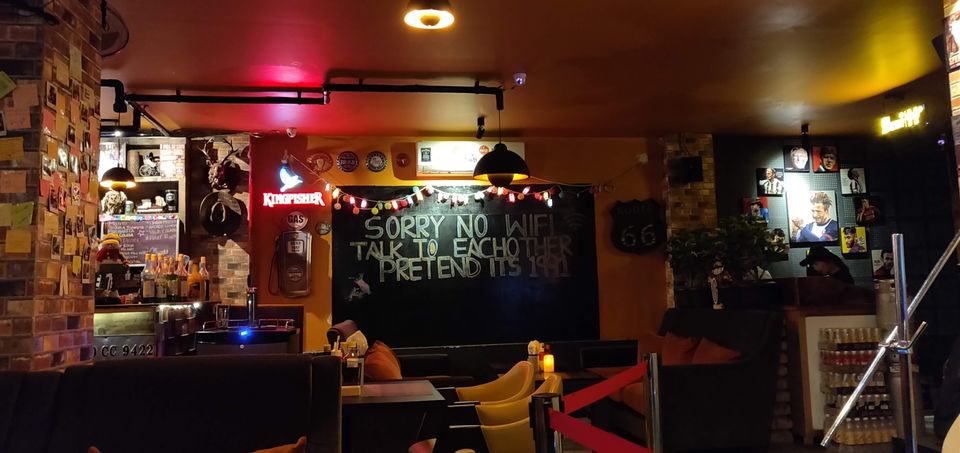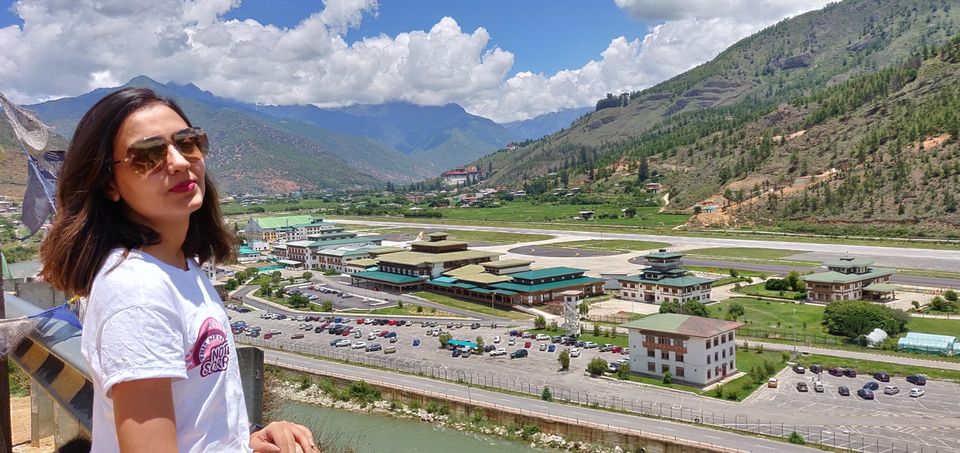 After a sound sleep I welcomed the day with good Breakfast and a beautiful view and prepared myself for this famous Tigers Nest Trek.
If you are in Bhutan this place is a must. I was lucky enough for perfect weather condition, it was not raining and not sunny.
This trek is a 5 hours easy trek (round) and fee is 500 rupees that includes a guide as well. You are not allowed inside the monestry without the guide.
In Midway of trek there was a pit stop for lunch ( best food I had in Bhutan)
After reaching to monestry you will thank yourself for making this choice. The guide will explain history of this wonderful monestry and tells about their God.
When I was there, A month long ritual was going on.
Monks were saying their prayer and playing some instrument that was giving a very vibrating vibe.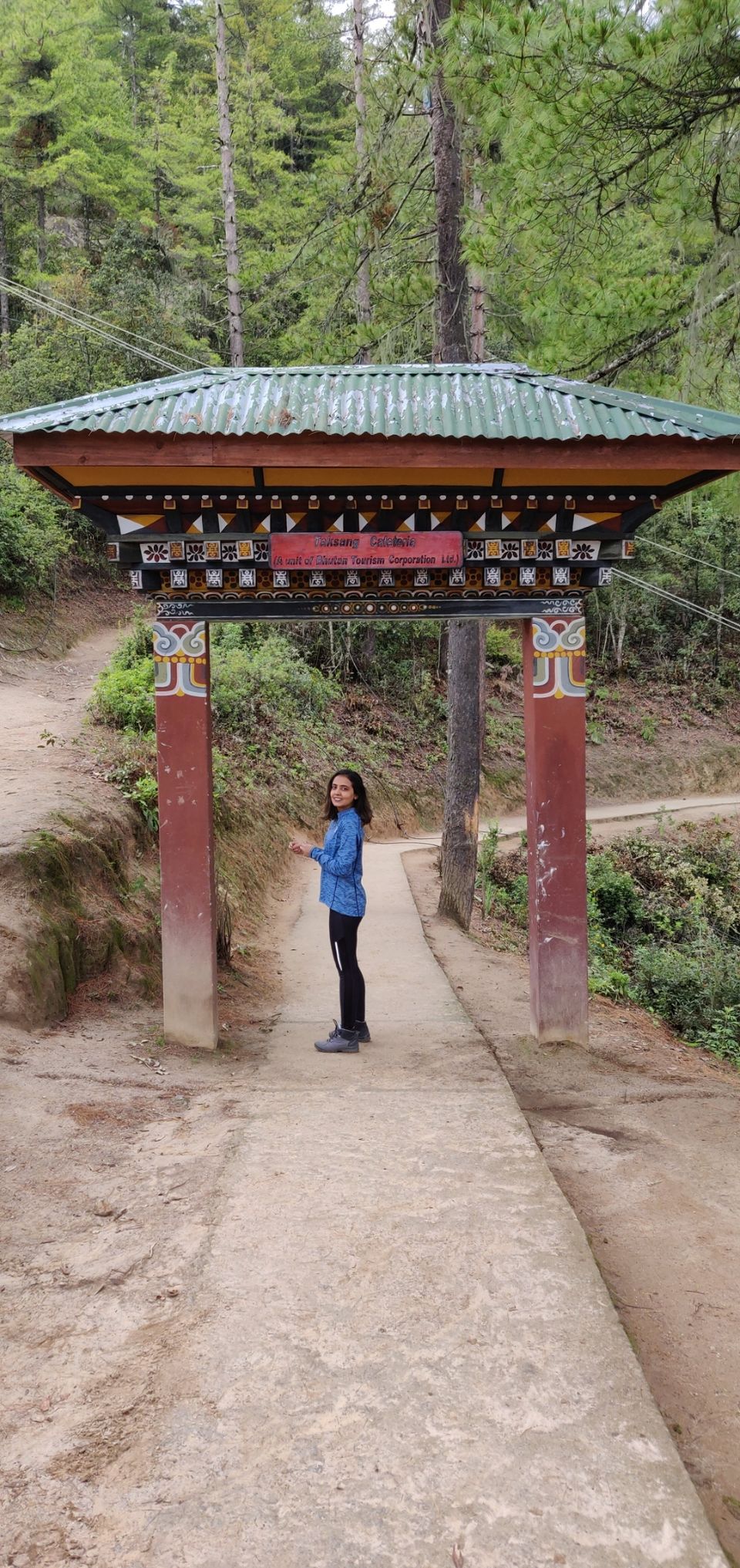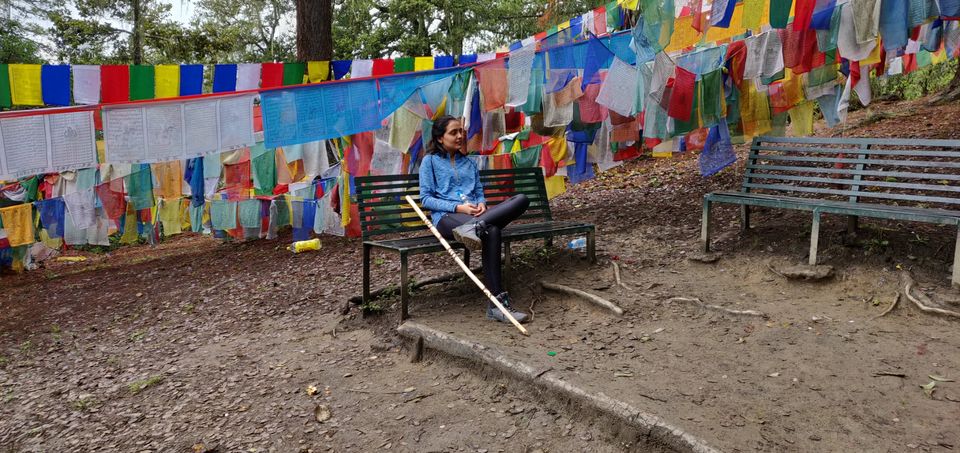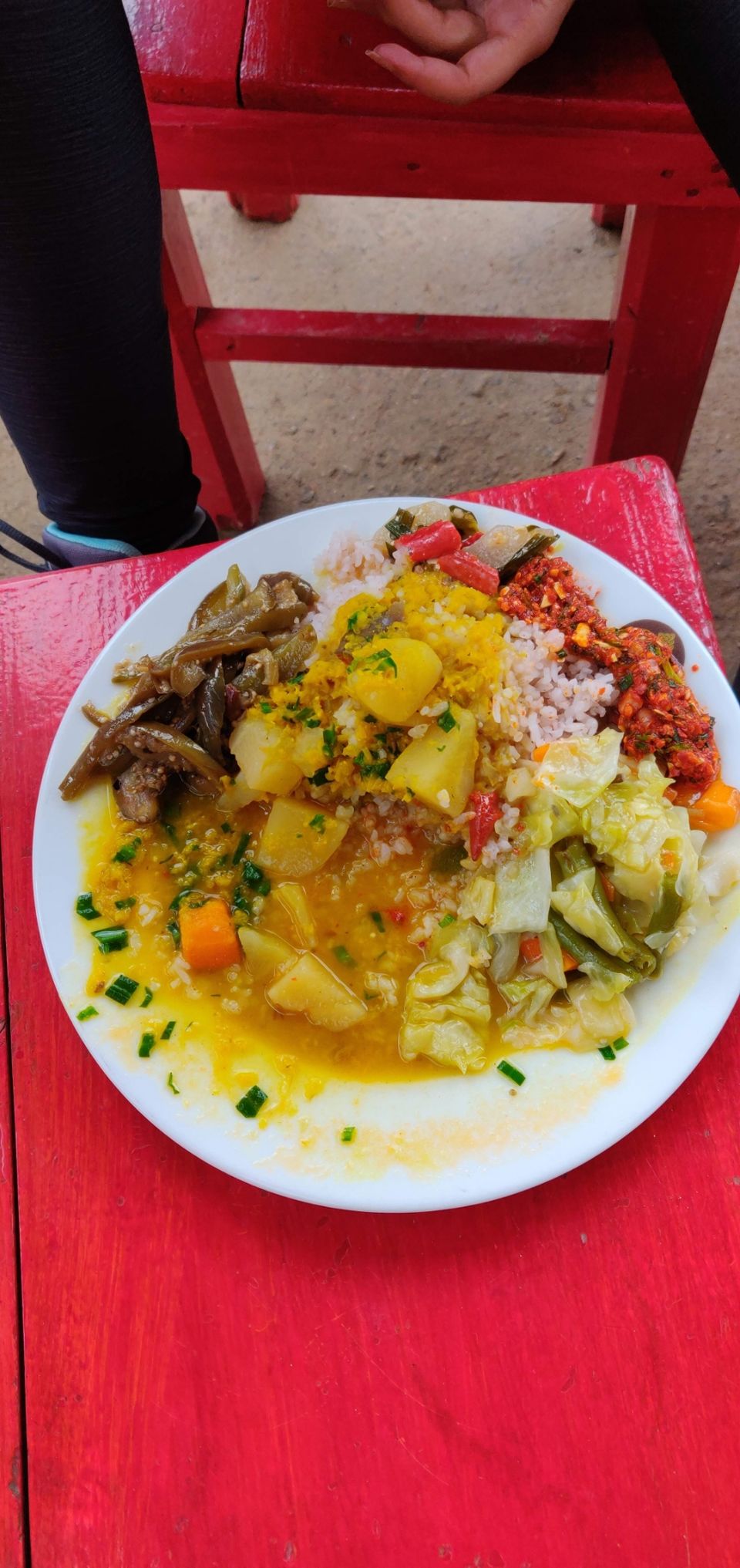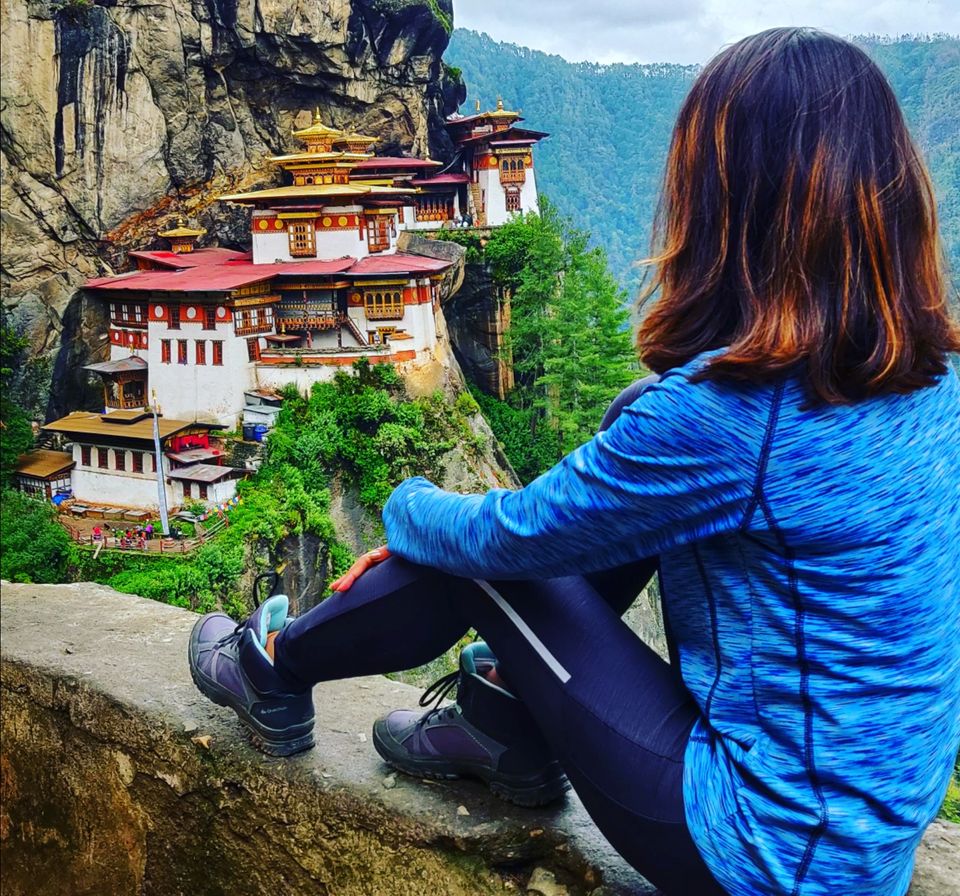 Thimphu is the capital of Bhutan.
It is 54km from Paro.
I started from Paro and in between Paro and thimpu there is a point where Paro chu(river) and Thimpu Chu met.
I stayed in Namseling Boutique,it is near clock tower.
This time I was staying in main town. Most of the places are walking distance from here- market, immigration office,cafes etc.
Note: Phuentsholing immigration office will only provide permit for Thimpu and Paro and if you are planning to visit Punakha you need to visit Thimpu immigration office and get permit from here.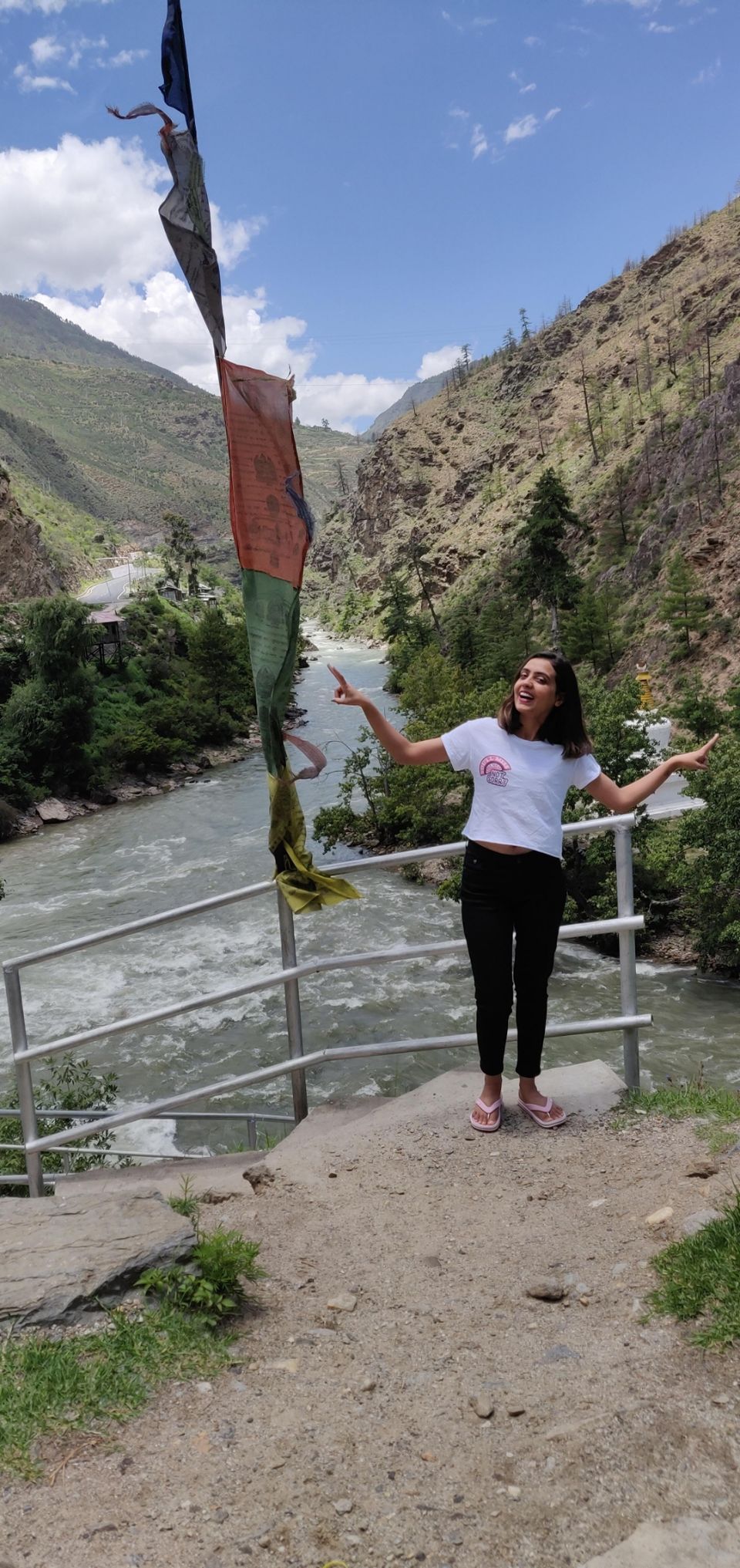 Explore Thimpu
I kept this day to explore the city and I did so.
I went for shopping and bought some souvenirs.
And then found a cute little cafe (Ambient Cafe) , I spent hours there reading my book..
In the night I was planning to go for Thimpu dzong but I was not feeling well so I skipped it.
Great Buddha Dordenma is a gigantic Buddha Statute in the mountains of Bhutan. The statue houses over one hundred thousand smaller Buddha statues, each of which, like the Great Buddha Dordenma itself, are made of bronze and gilded in gold.[
There are many interesting facts about this place you can read online about this.
If you are into adventure you can rent out a bicycle from Thimpu and explore this place on bicycle or you can Trek.
If don't want adventure just take a cab and visit this place..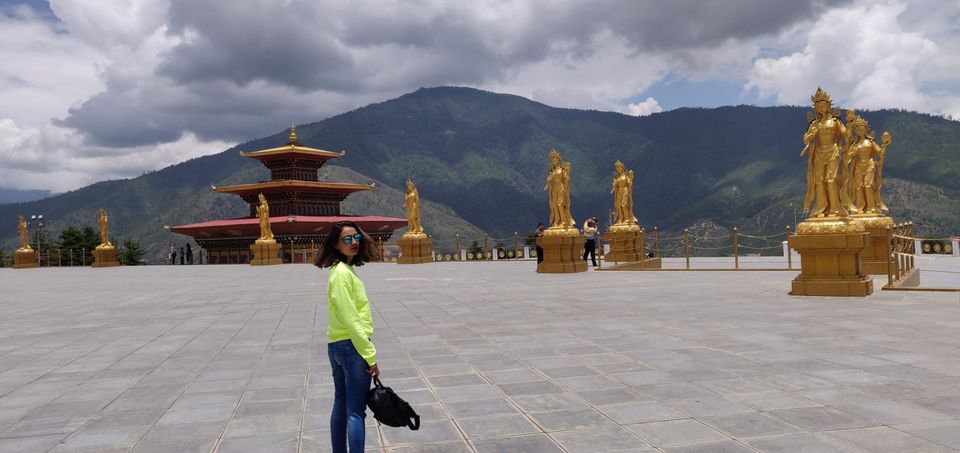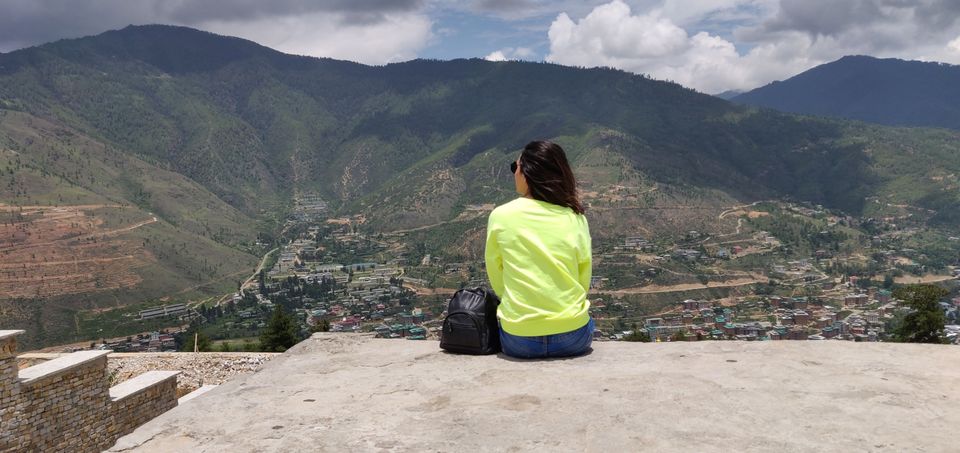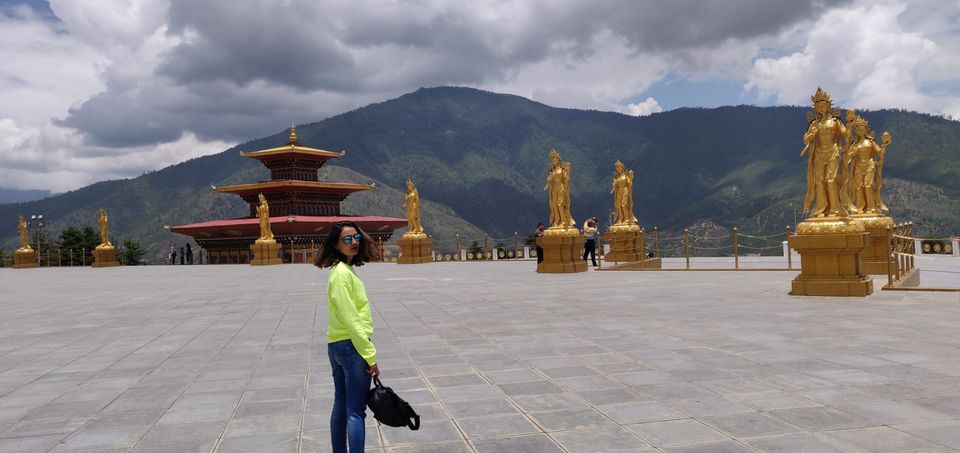 Next day was for Punakha.
On the way I stopped by at Dochula pass.
There are 108 memorial chortens (also known as stupas).
One can see Himalayan range if the weather is clear,Well I was not lucky enough to witness Himalayan range, this place was covered with fog and was treat to the eyes.
There is this restaurant, I had best mushroom saute there amidst mountains.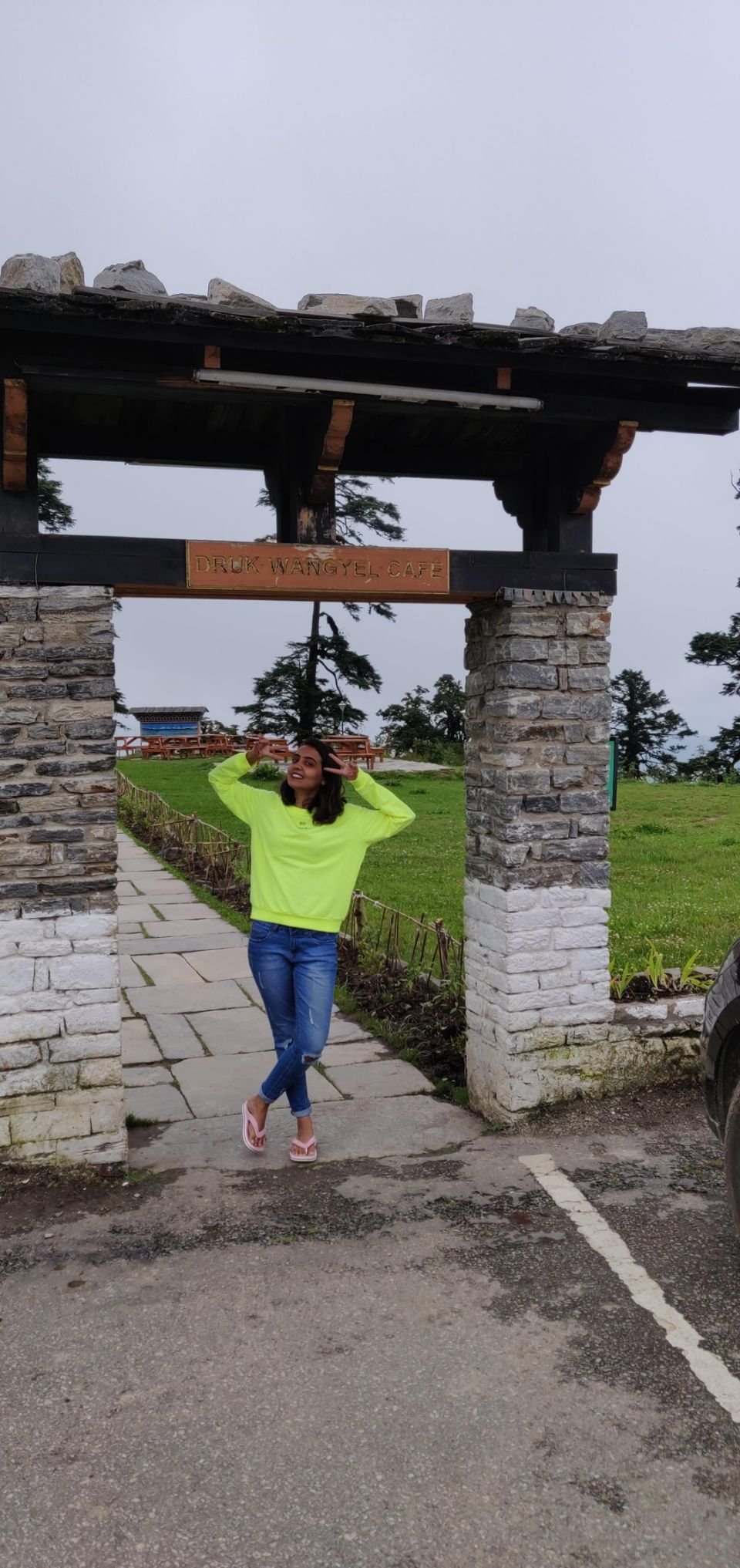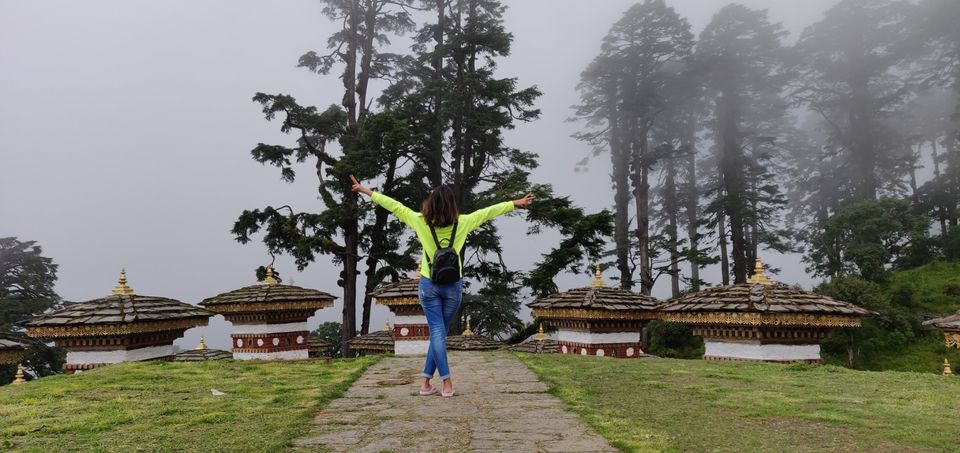 In Punakha I was staying at river side resort and this place was so beautiful that I decided to spend my whole day in resort rather than exploring Punakha and it was worth it.
I spent my day reading book with the river view.
Earlier I was planning to see many places in Punakha- unique fertility temple, suspension bridge, dzong etc.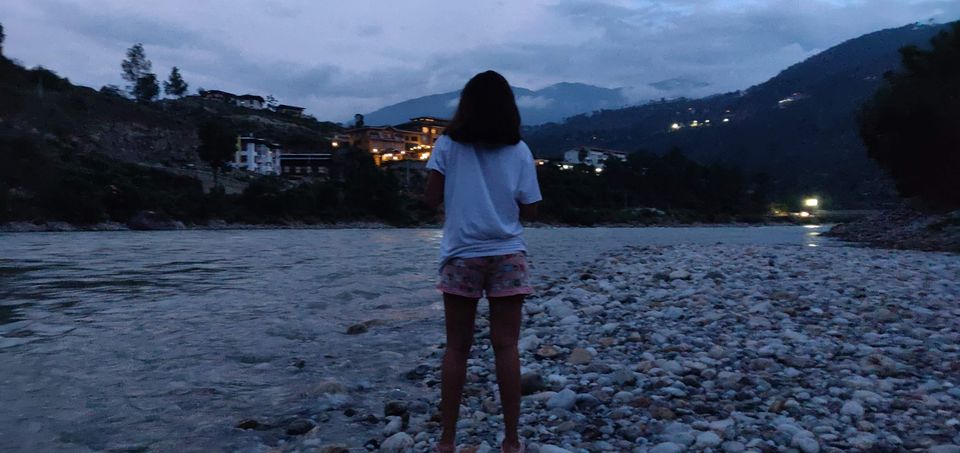 I started my travel back to Phuentsholing, it takes 7-8 hours to reach Phuentsholing from Cab.
The roads are very curvy and it was raining heavily that day .
And like this my wonderful Bhutan journey came to an end with lots of beautiful memories...
Frequent searches leading to this page:-
paragliding in Bhutan cost, bungee jumping in Bhutan, Bhutan trip cost from Delhi, best Bhutan honeymoon packages, top Bhutan tour package with price