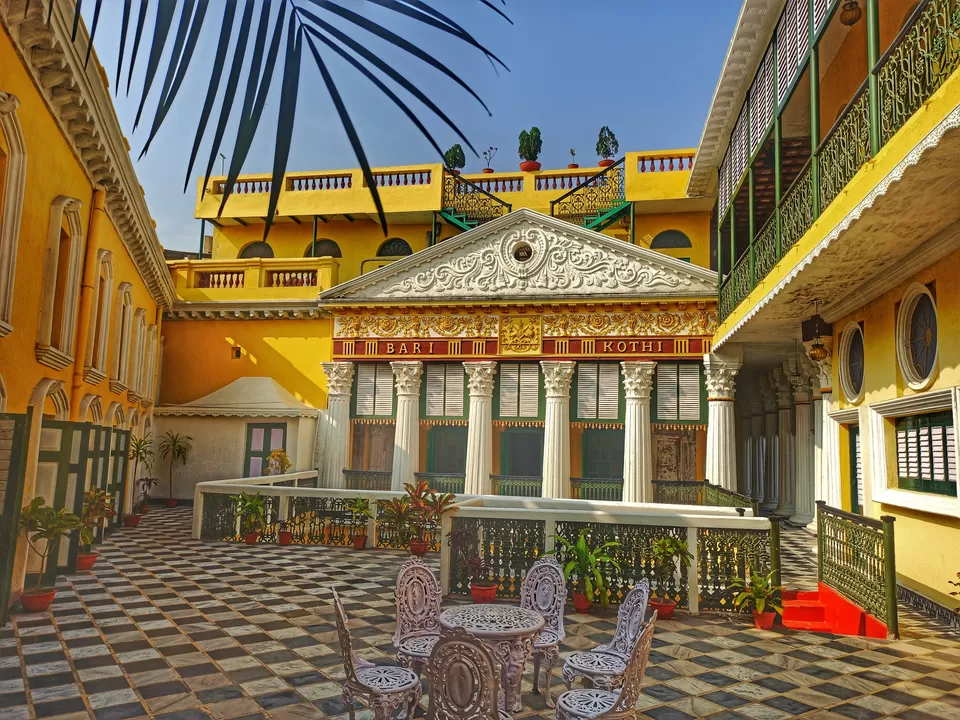 While Kolkata still has the old world charm, something remains amiss these days, even the people of the city look for something that has retained its originality yet modern in terms of hospitality. And "Bari Kothi" fits the bill perfectly!
Originally built in the late 1700s, "Bari Kothi", literally meaning "Palace Of The Elder" is a visual delight with an eclectic mix of Greek, Roman and French architecture belonging to the Dudhoria family that is located in Murshidabad. The building includes a library, a music room, and areas such as Sheesh Mahal, Durbar Hall, Janana Chowk, Gaddi Ghar, Halwai Khana, and Gulabi Chawara apart from the luxurious suites. This architecture reflects the adaptability of the Rajasthani Jain families who settled in the Ajimganj-Jiaganj region of the capital of the Nawabs of Bengal in the 18th century - Murshidabad. Over time, what evolved was a unique lifestyle that was predominantly Rajasthani but also had shades of local influences especially of the Islamic rulers and Hindu Bengalis.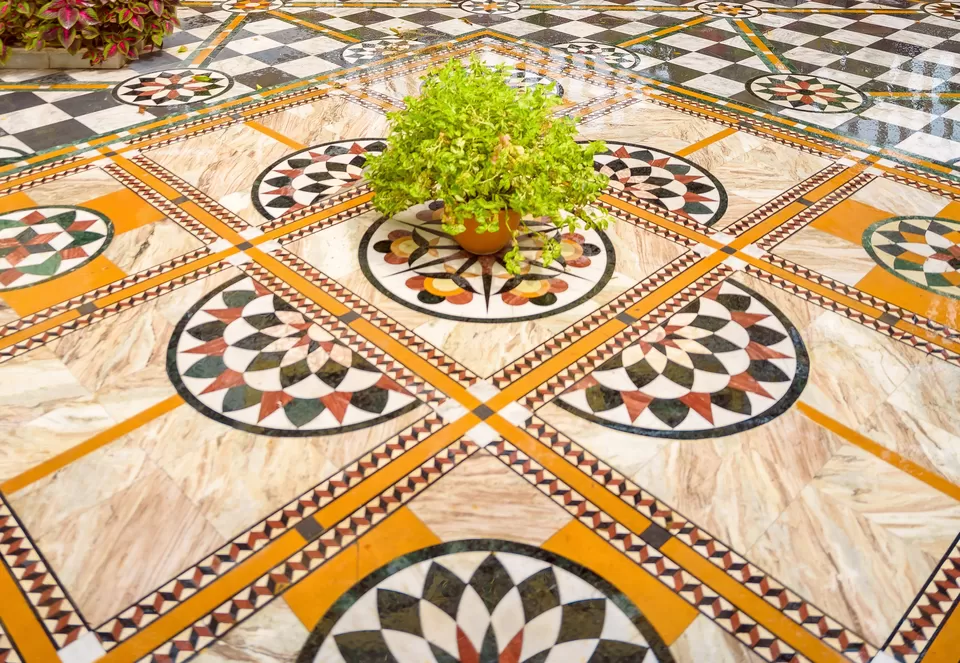 About The Owners
Belonging to the 7th generation of Rai Bahadur Budh Sing Dudhoria, a notable member of the Sheherwali community, Darshan Dudhoria is a lawyer who turned heritage entrepreneur and philanthropist and is working towards changing the face of heritage tourism in Bengal. His sister, Lipika Dudhoria, who is the co-owner of this property is the head of operations at Bari Kothi. The restoration of Bari Kothi was ideated when Darshan Dudhoria had visited the once abandoned city palace in 2015 with a simple motive – to show his new-born the legacy of his ancestors. And herein started the brain-child project of "Restoration of Bari Kothi".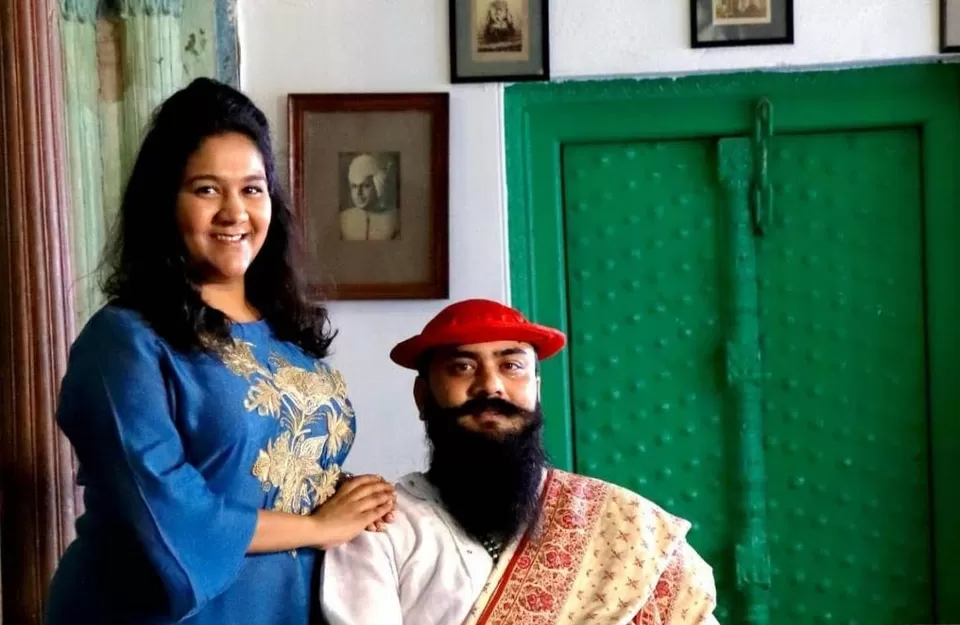 History Of the Sheherwalis And Dudhoria Ancestors
Rajasthani Jains who moved from Rajasthan to Bengal to set up businesses during the reign of Murshid Quli Khan, the first Nawab of Bengal, called themselves Sheherwalis. Dudhoria family were no exception and migrated from Rajasthan to Azimganj on the call of the famed 'world banker' Manik Chand, Nawab Murshid Quli's personal banker who eventually acquired the title of "Jagat Seth".
Budh Singh Dudhoria not only carried out business successfully but was devoted himself to charitable causes such as feeding the poor, furthering the cause of female education, building shelters for the homeless and forming several charitable funds. Due to his service towards upliftment of the deprived section of the society his reputation grew and when Sir Ashley Eden, the then Lieutenant-Governor of the then Bengal, visited Jangipore, he was conferred with the title of 'Rai Bahadur'!!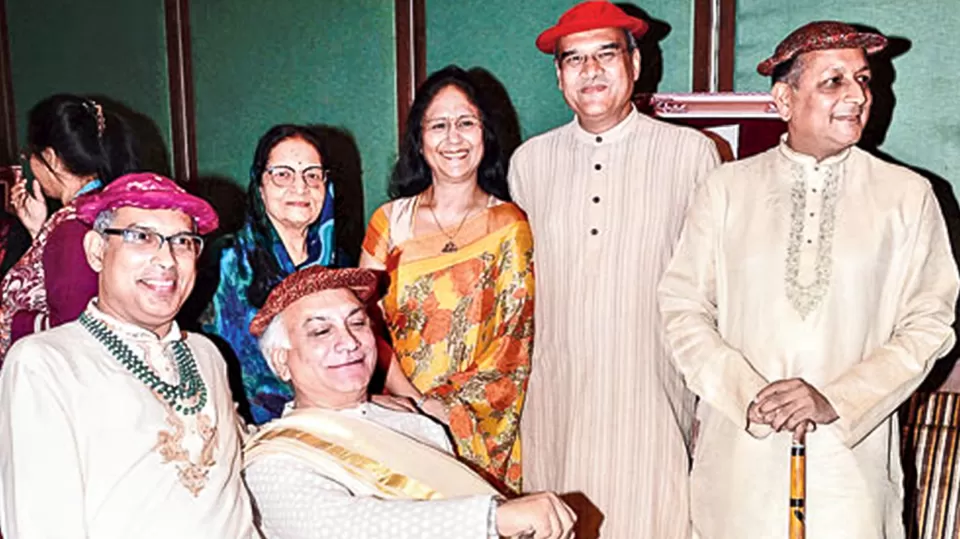 How To Reach
Since all the districts of West Bengal are well connected by roadways and railways, visitors can opt for any mode of transport.
By Air
One can reach Netaji Subhash Chandra Bose International Airport in Kolkata and from there one can reach Murshidabad by road and rail. From Kolkata airport, Murshidabad is 195 kms away.
By Train
There are two railway stations at Kolkata – Sealdah and Howrah, from where one can board the train to Murshidabad. And this is the advisable mode of transport.
List of the direct and connecting trains:
• Bhagirathi Express (03103)
• Hazarduari Express (03113),
• Dhano Dhanne Express (03117),
• Sealdah-Lalgola Fast Passenger (53177),
• Sealdah-Lalgola MEMU (63107)
• Kolkata-Lalgola MEMU (63101).
• TEESTA TORSA SPL (03141),
• Howrah- Malda town SPL (03465),
• KAMRUP EXP SPL (05959),
• Kolkata-Radhikapur Exp Spl (03145),
• Sealdah- Saharsa SPL (03169),
• HATE BAZARE SPL (03163),
• Nabadwip dham -Malda town Exp (13422).
By Bus
Loads of state-run buses (both AC and Non-AC) ply from Esplanade, Kolkata to Murshidabad.
By Car
One can avail either of the two road options but bear in mind it would take longer to reach there - around 2 hrs more. And the lane to the property is narrow so driving to the property is not advisable.
1. Kolkata -> Dankuni -> Bandel -> Khamargachhi -> Kalna -> Samudragarh -> Krishnanagar ->Dhubulia -> Bethuadahari -> Panighata -> Beldanga -> Berhampore -> Murshidabad
2. Kolkata -> Barasat -> Haringhata -> Ranaghat -> Krishnanagar ->Dhubulia -> Bethuadahari -> Panighata -> Beldanga -> Berhampore -> Murshidabad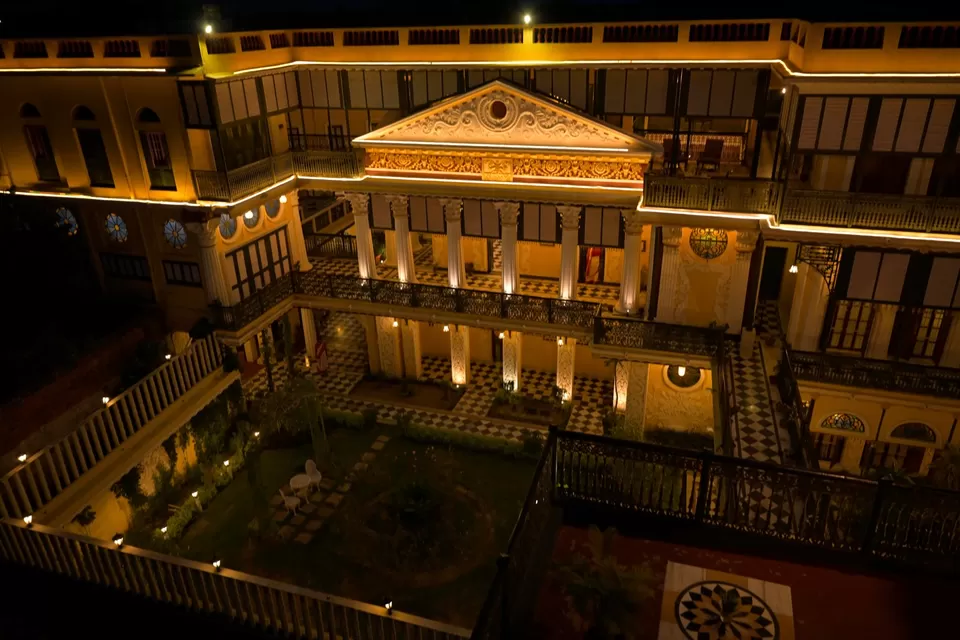 Best Time To Visit
The best time to visit Murshidabad and stay at this stunning property would be between October and March – the winters. Murshidabad gets scorching hot during summers and chilling cold during winters so experiencing winters is always a better option!
About The Property
This one-of-a-kind luxurious heritage hotel of East India is located 4 hrs away from Kolkata and is owned by the brother-sister duo, named Darshan Dudhoria & Lipika Dudhoria who took it upon themselves to restore this and engaged Canadian restoration specialist Dr. Samar Chandra, eventually turning this project into a zero-waste project!! How? – By working on the principal of adaptive reuse, upcycle and recycle by the local community. 15 suites, 3 dining experiences and offering more than 50 curated experiences to provide tourists a unique cultural adventure of food, stay and art.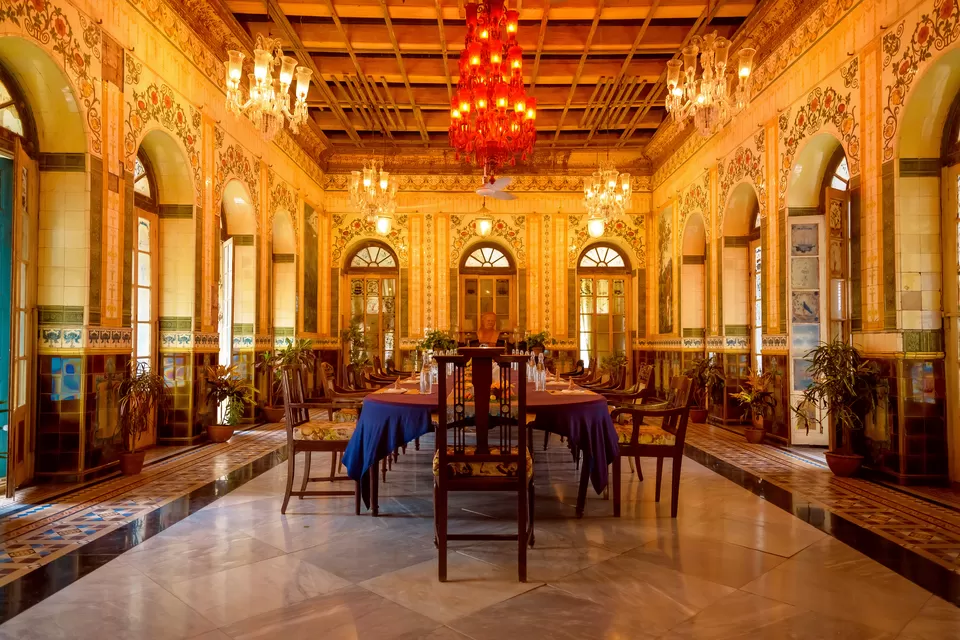 Heritage Suite:
Embellished with traditional interiors and furnished with antique décor, the suite exudes the charm that is more relatable to old zamindar houses of Bengal. With a huge "palonko" that can put any modern bed to shame with its intricate details, this suite gives you a feeling of Bengal royalty.
Accommodates: 1-2 persons
Meals: 5 Course Meals Included
Activities Included:
- Tour of Bari Kothi
- A splendid cultural evening
- High tea
- Heritage Walk
Tariff: INR 15,730 + taxes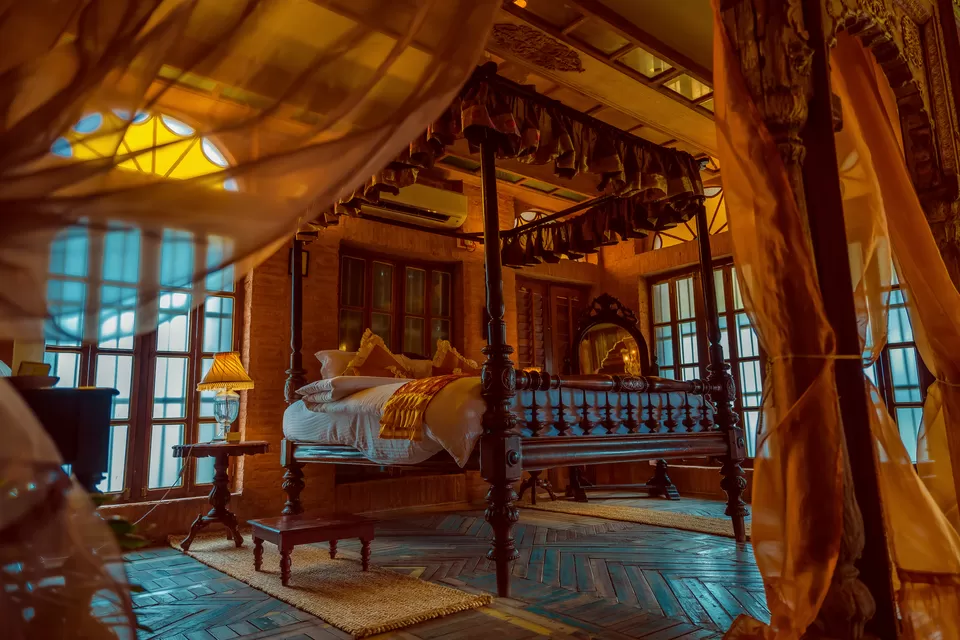 Royal Heritage Suite:
Suite that opens to Sheesh Mahal views, the blue hues of Royal Heritage Suite is furnished with 250-year-old furniture, a "jhalor" clad "palonko" and rich fabrics exuding the brilliance of a regal past.
Accommodates: 2 persons
Meals: 5 Course Meals Included
Activities Included:
- Tour of Bari Kothi
- A splendid cultural evening
- High tea
- Heritage Walk
Tariff: INR 17,545 + taxes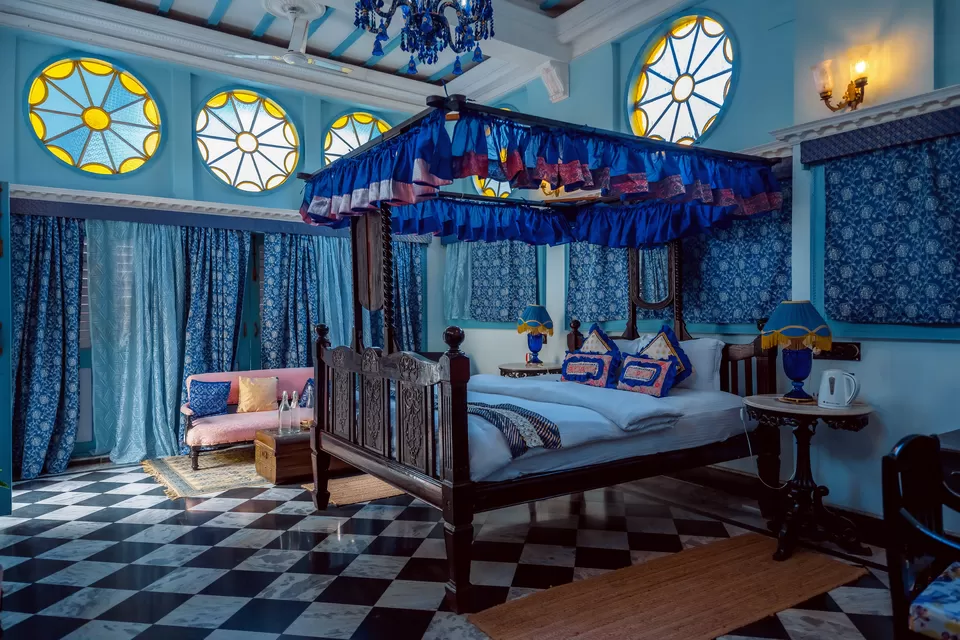 Maharaja Suite:
Bedecked with high wood beamed ceilings, antiques, intricately carved archways and traditional furniture, the opulence of this suite boosts itself a notch higher with its offering of a grand aristocracy.
Accommodates: 2 persons
Meals: 5 Course Meals Included
Activities Included:
- Tour of Bari Kothi
- A splendid cultural evening
- High tea
- Heritage Walk
Tariff: INR 20,570 + taxes
Meals
Food has always been an integral part of understanding the nuances of any community. What transpired as a result of the migration from Rajasthan to Bengal, was a fine culinary blend of old vegetarian Rajput legacy that used rose water, saffron and dry fruits, and the local vegetarian cuisine of Gaudiya Math in Nadia district of West Bengal.
And this is exactly what you get to relish at the table that offers a melting pot of a unique culinary blend!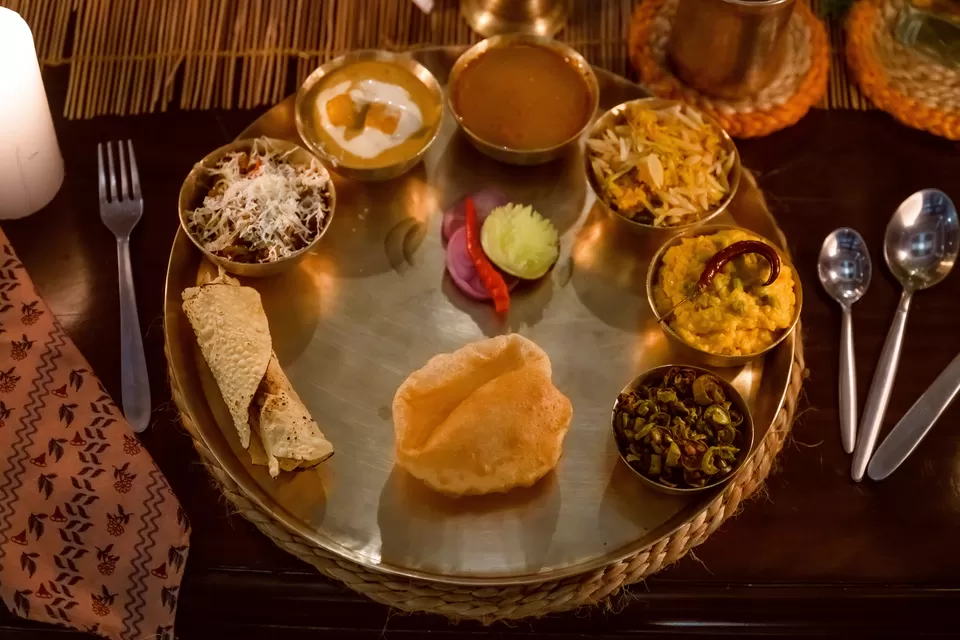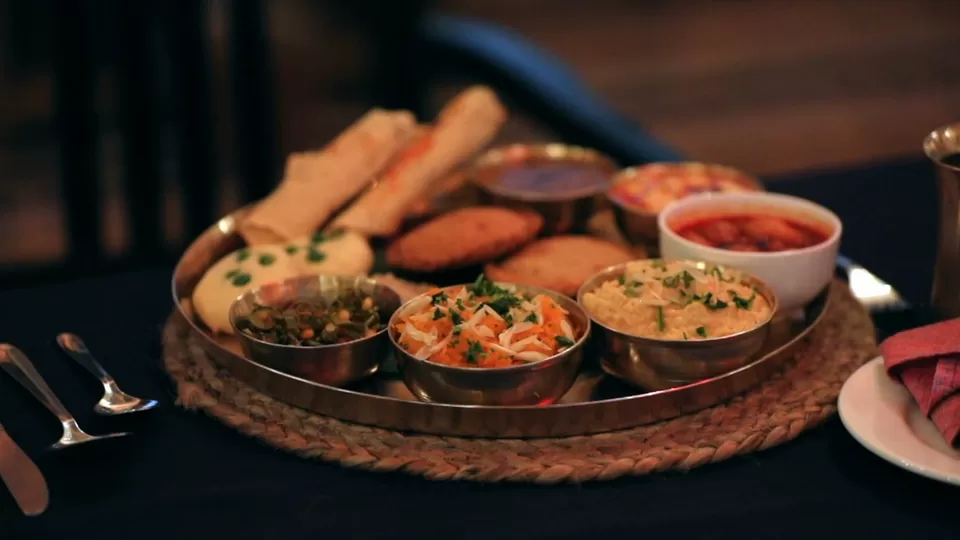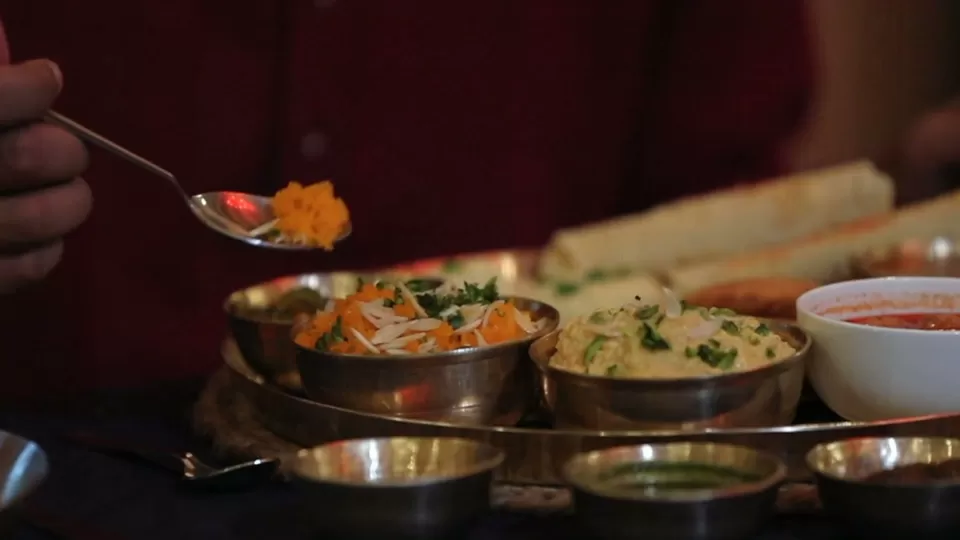 Cultural Experiences Offered
Activities are specially curated to provide patrons with an offbeat experience. From Textile Itinerary, Culture Itinerary, Heritage Itinerary and I-want-to-see-it-all Itinerary that are carefully innovated as per the taste of the guests to give them an authentic local experience of the local community.
• Textile Itinerary – A visit to Tantiapara (weaver's village) to know of the method of weaving Baluchari and Garad. Encountering the process of Sericulture at Islampore. Not only that, but also interacting with local artisans.
• Cultural Itinerary – Enjoying the local dance forms of the region like Raibeshe, a form of Bengali folk dance, and local folk music like Baul and Fakiri that is gaining popularity across the globe but here it can be enjoyed at its provenant setting.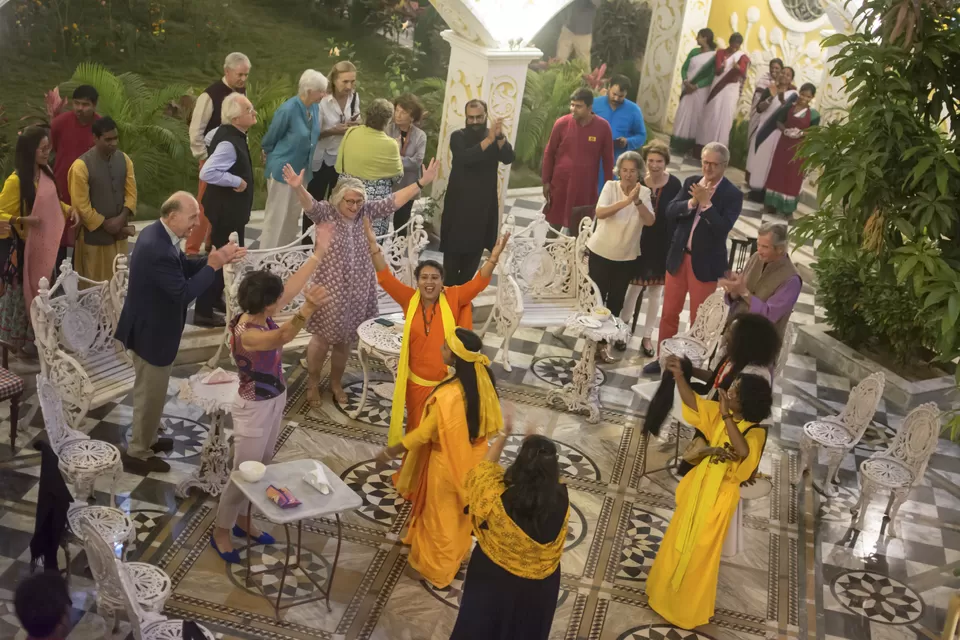 • Heritage Itinerary - From Hazarduari Palace, Jahankosha Canon, House of Jagat Seth, Nashipur Rajbati to Katra Mosque – everything is included for the heritage tour.
• I-want-to-see-it-all Itinerary – As the name suggests you get to experience it all and a little more. In order to accommodate that, the itinerary has been mapped for 4 days and 3 nights. Click here to view.
Apart from the pre-determined itinerary, there are various other recreative activities are included like, a session on story telling where guests can connect with the intangible significance of the place, strolling across the 100 feet long Ghat witnessing the stunning sunset or spoiling oneself in a leisurely boat ride, sipping tea and munching Sheherwali-style snacks on the riverside, visiting the farms from where organic vegetables are grown and allowing the guests to pick their favourite ones, pottery session, yoga session and learning the local art of Murshidabad that is globally acclaimed - shola art, kantha stitching, and block printing are offered in-house.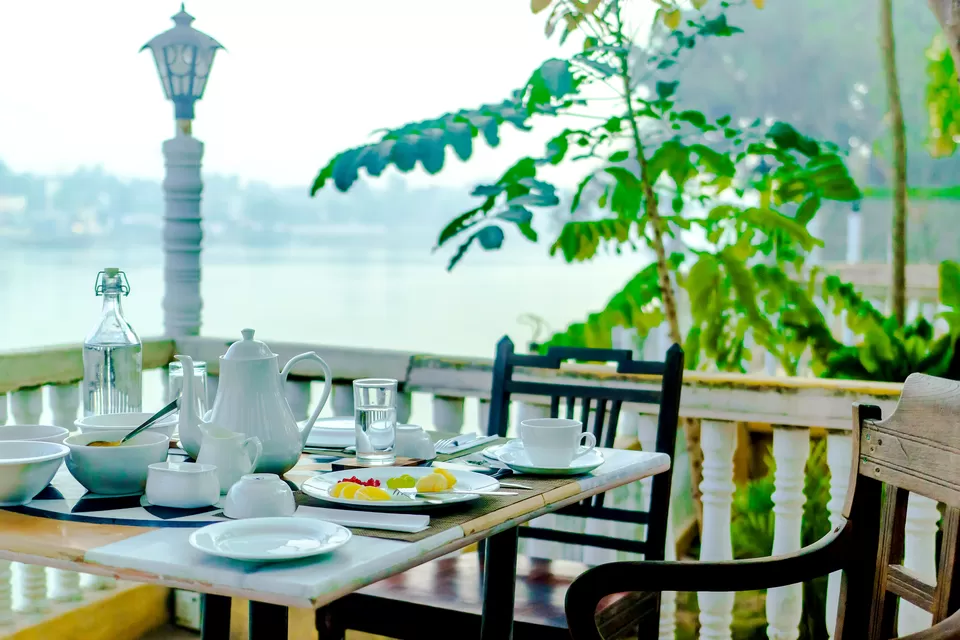 How Sustainable Tourism Is Followed
Aligning their vision with No. 8, 12 and 14 of United Nation's Sustainable Development Goals, Bari Kothi works towards promoting sustainable and responsible tourism.
Providing opportunity and employment to the the less privileged section of the community has empowered people of the community who help in the smooth operation of this opulent stay. By offering work to the unskilled section in the restoration project of the Kothi, 50 unskilled labourers became skilled and is currently involved in the operation of the heritage hotel in various capacities.
From the beginning, the very essence of "Project Priceless" was the people who were employed locally to carry out the herculean task of restoring a piece of long-standing history and after 5 long years of blood and sweat stands tall a structure that offers authentic culturally rich local experiences.
This is how the owners of Bari Kothi to meet the UN's SDGs
• Community Development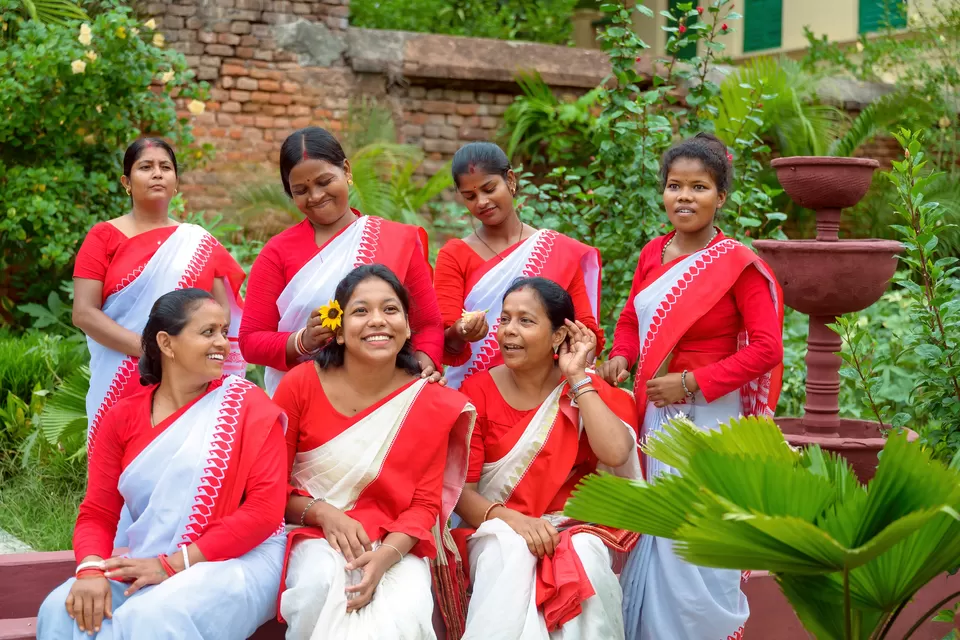 • Adaptive Reuse
• Self-Sustainable Ecosystem
• Reimagining Tourism
Interesting Facts
• Hardwood flooring was made from decaying louvres; small details such as 'kadhas' for doorknobs and brass knobs were retained.
• While the wall designs display the Mughal opulence of the era long gone, the intricate 'alpana' designs on the wall symbolize Bengal's culture.
• Restoration of this heritage property was a "zero-waste" project.
• Bari Kothi is not just a heritage property; since its inception the vision has been to rethink and reimagine tourism by following sustainable tourism that would boost the conditions of the local community and would empower them for a better future.
Being a Bengali, this astounding cultural potpourri in Bengal was something I was unaware of, till I came across this heritage property that is working hard to promote local artistry, authentic food and heritage with the help of the local community, in turn creating several job opportunities for them. According to Lipika Dudhoria, whom I had the opportunity to connect with "Holidays at Bari Kothi are an embodiment of the 'less is more' principle. It simplifies the definition of 'luxury' and transforms it into something that is less ostentatious and more rooted in culture and heritage."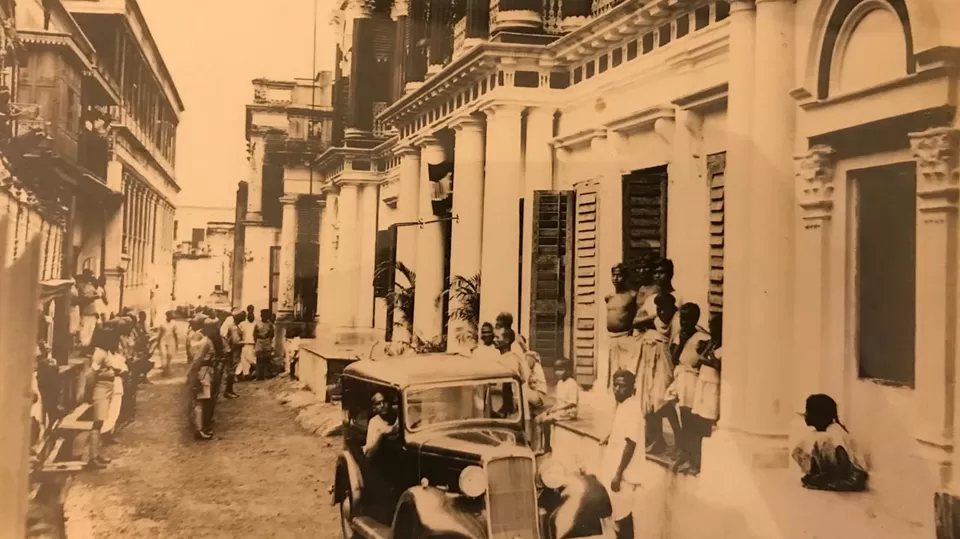 This space keeps one connected to the roots and keeps one away from the cacophony of the city, which has become a necessity in this "fast-world".
The property had my heart since I lay eyes on its aesthetics and I am sure to plan a trip there soon… Are you?
Ready to travel for free? Earn credits and redeem them on Tripoto's weekend getaways, hotel stays and vacation packages!
Be a part of the largest online community of travellers on Tripoto's Facebook page!