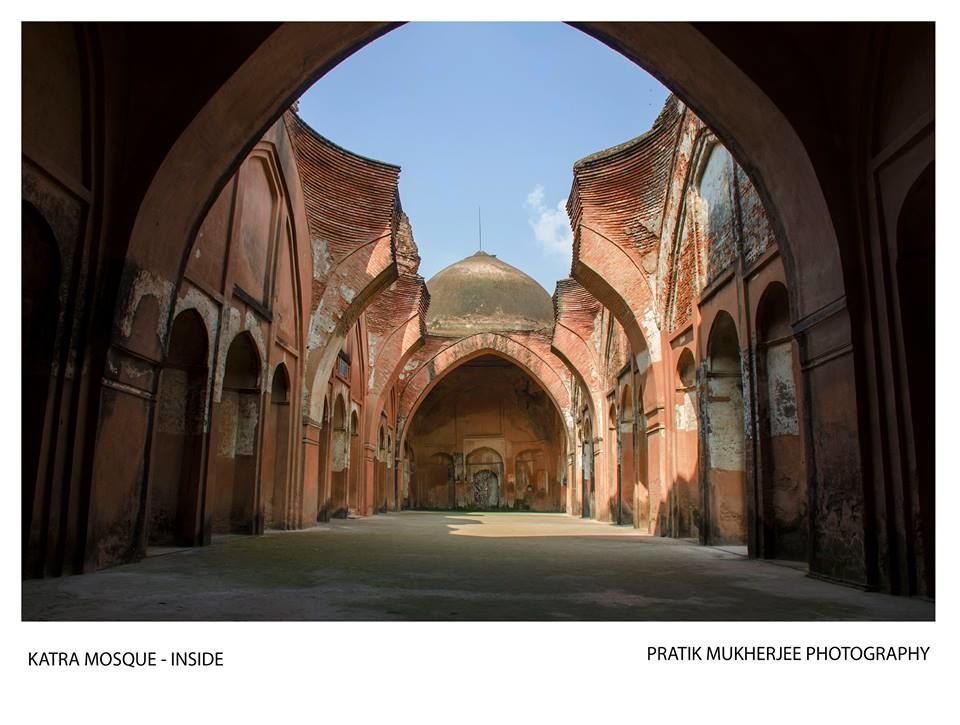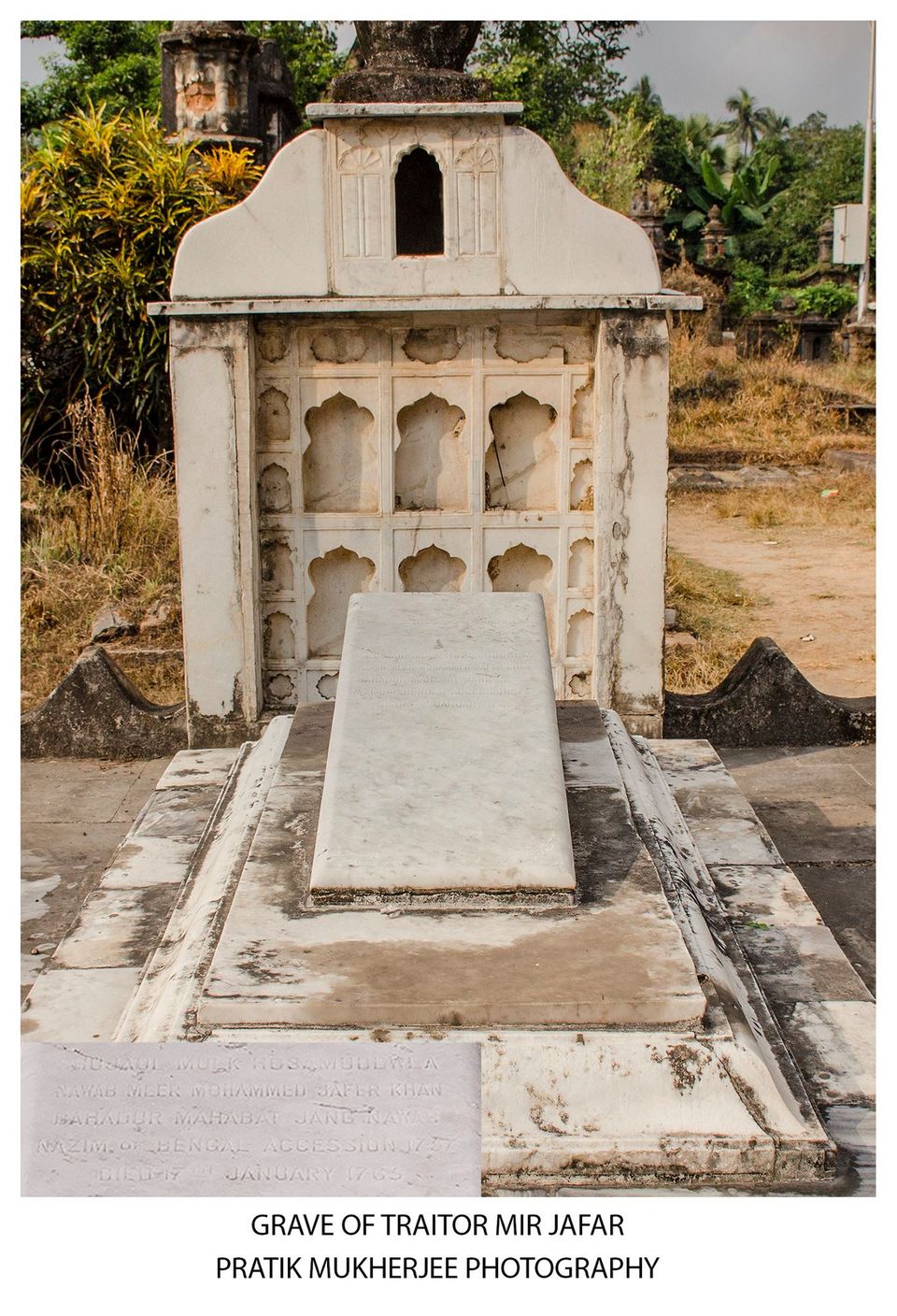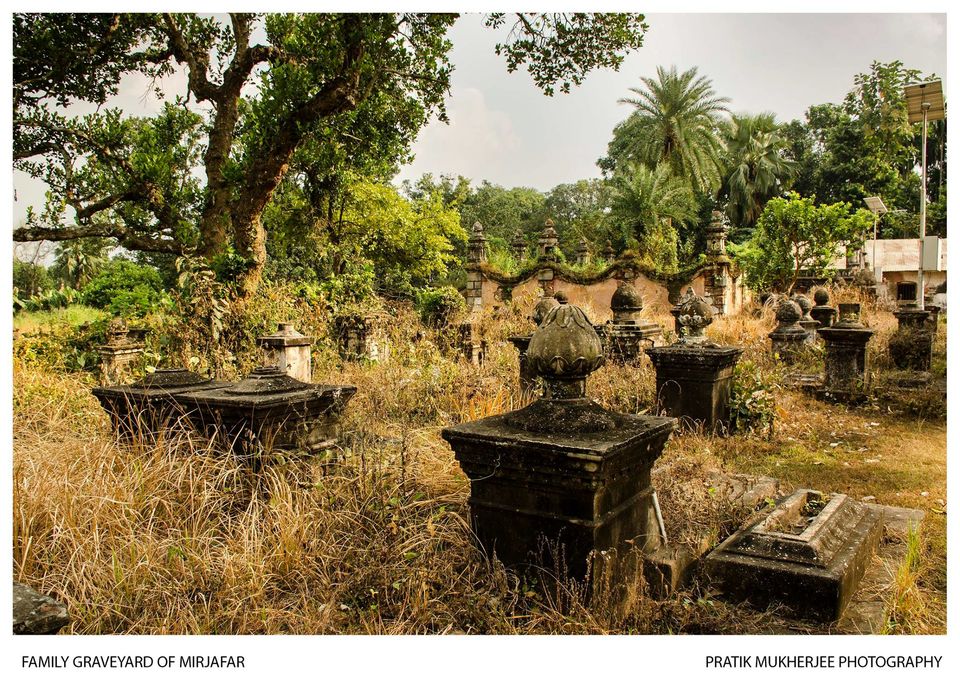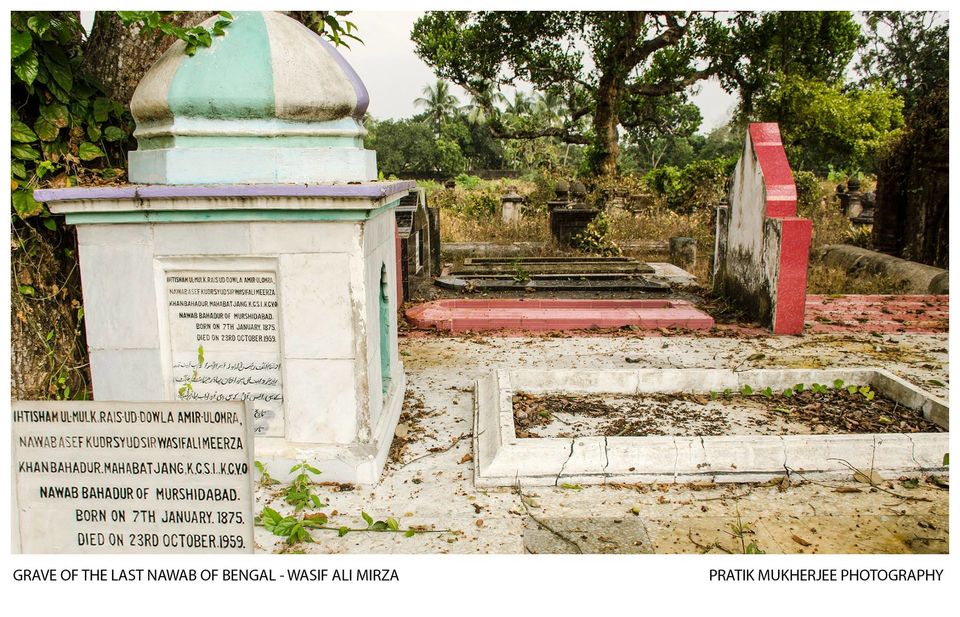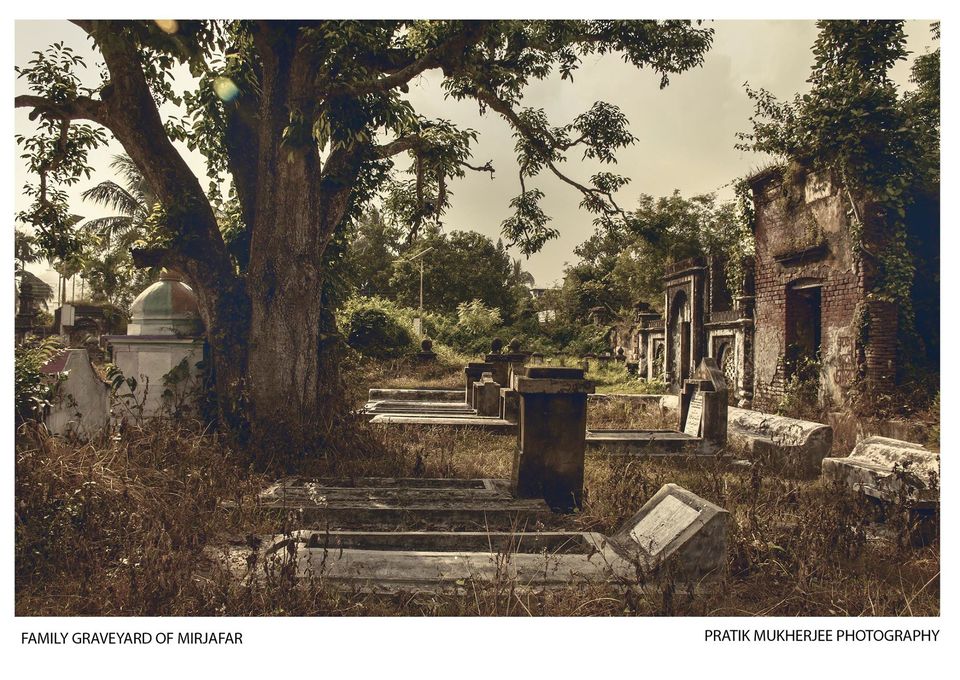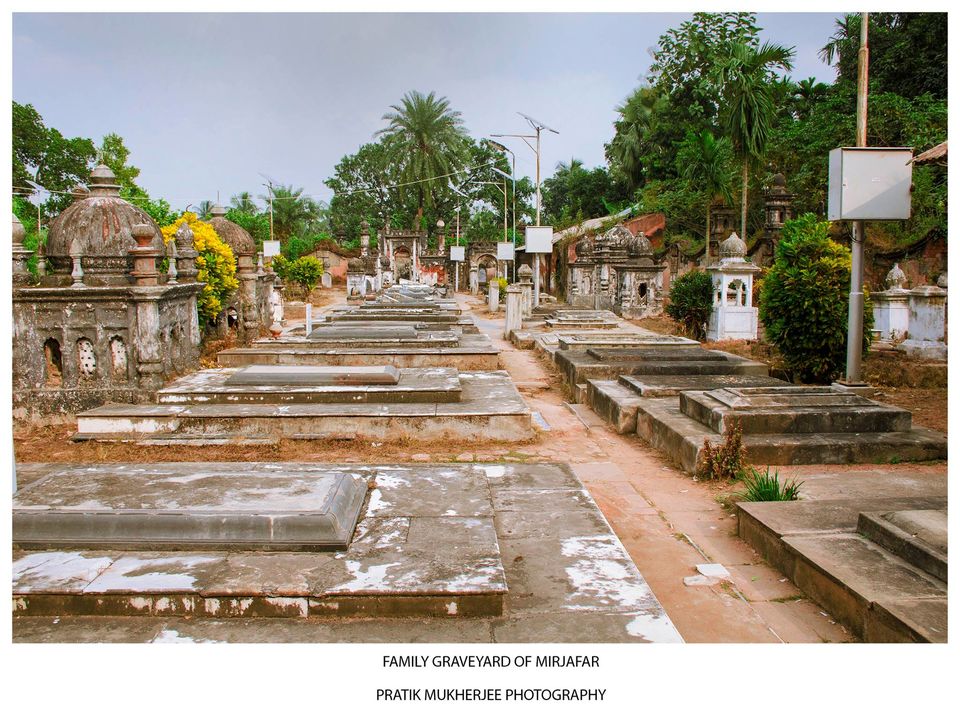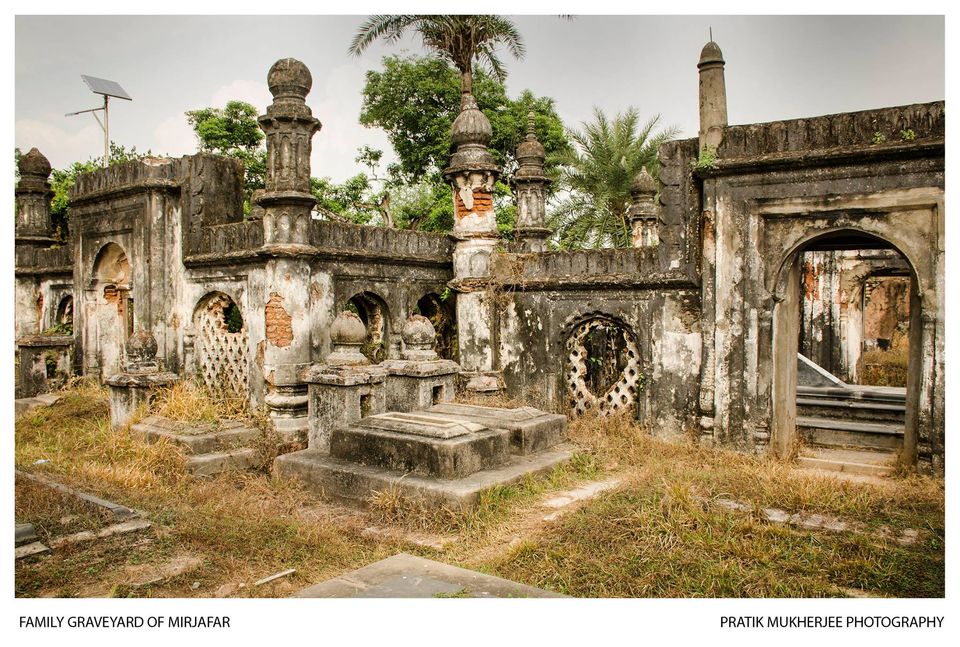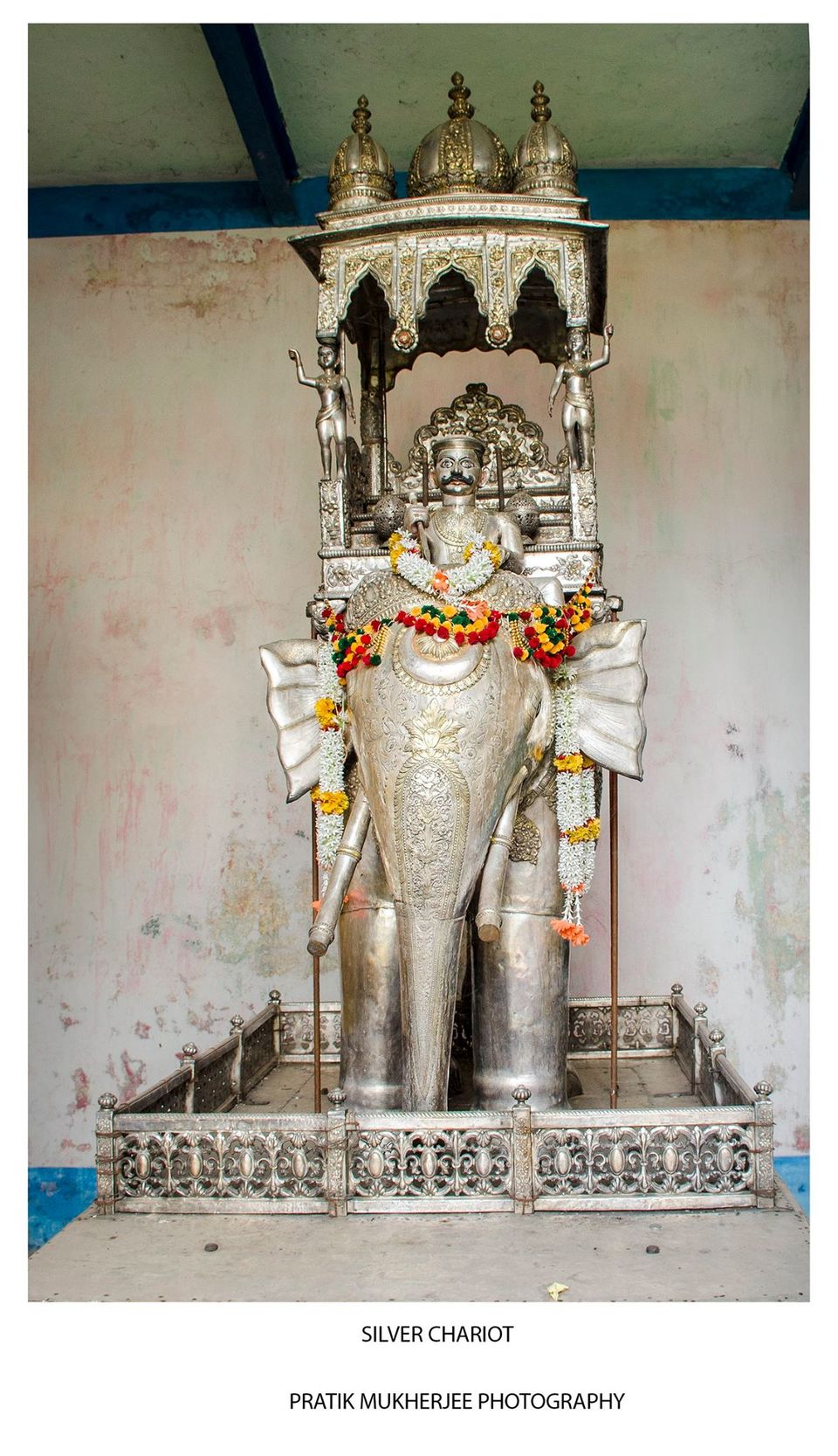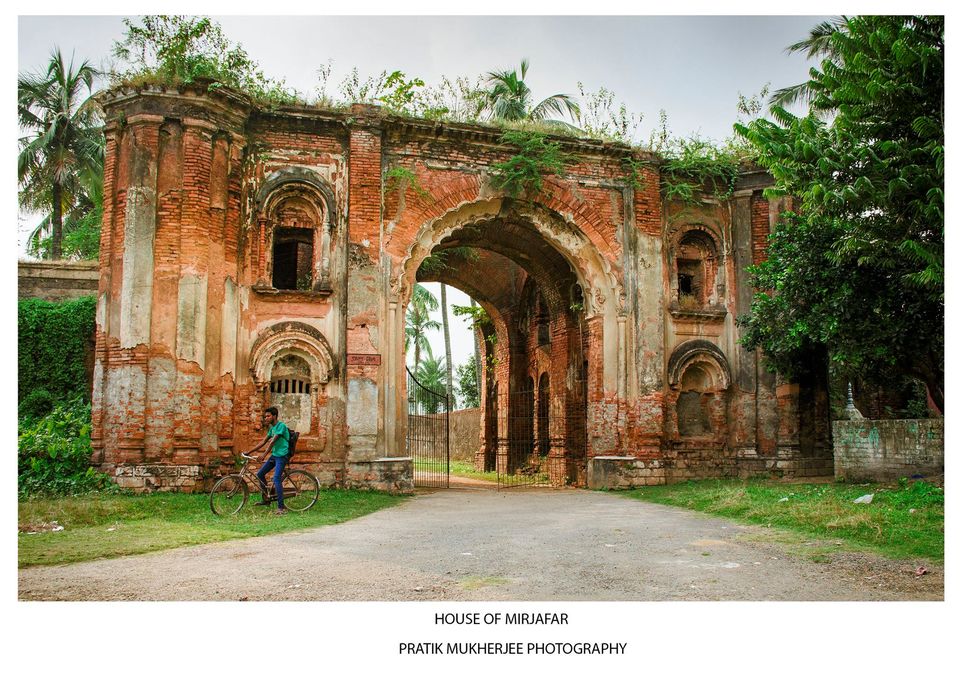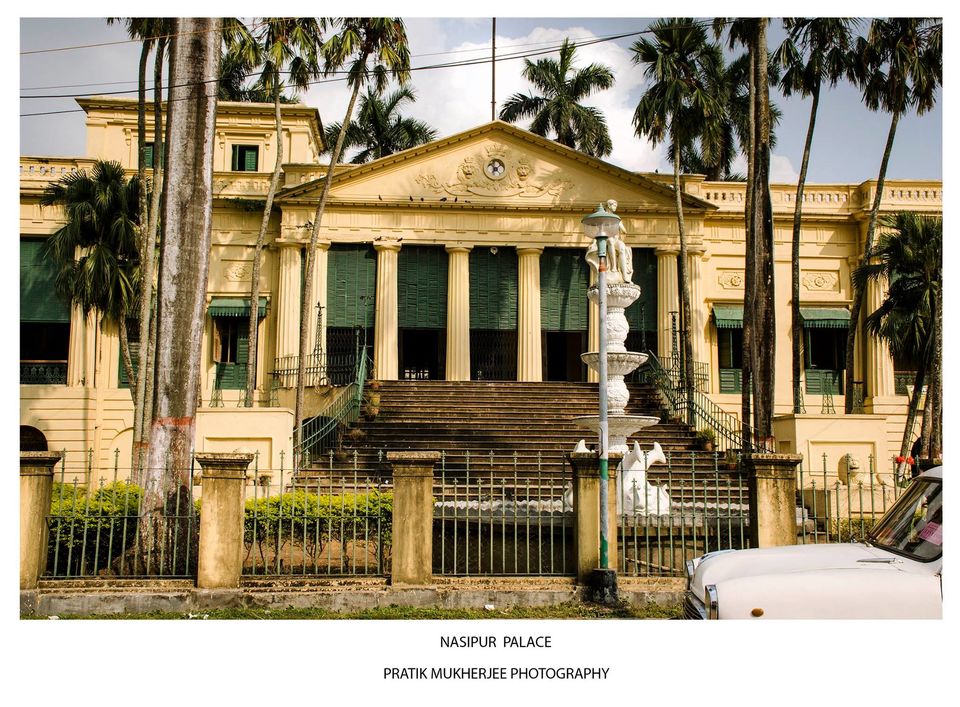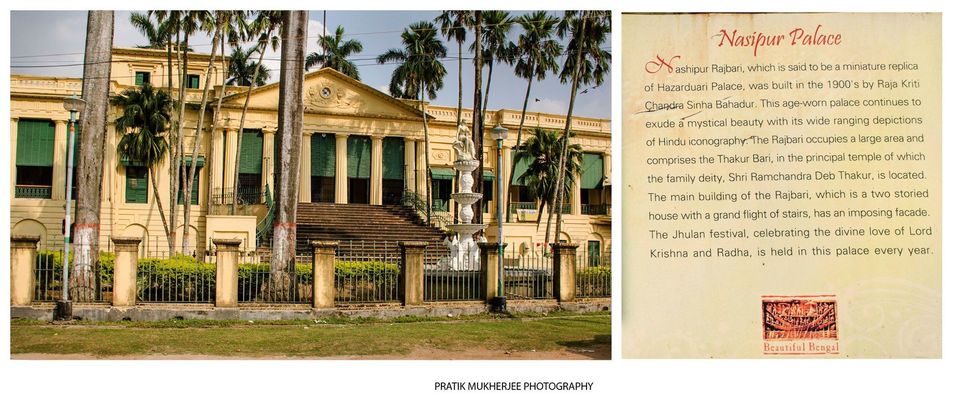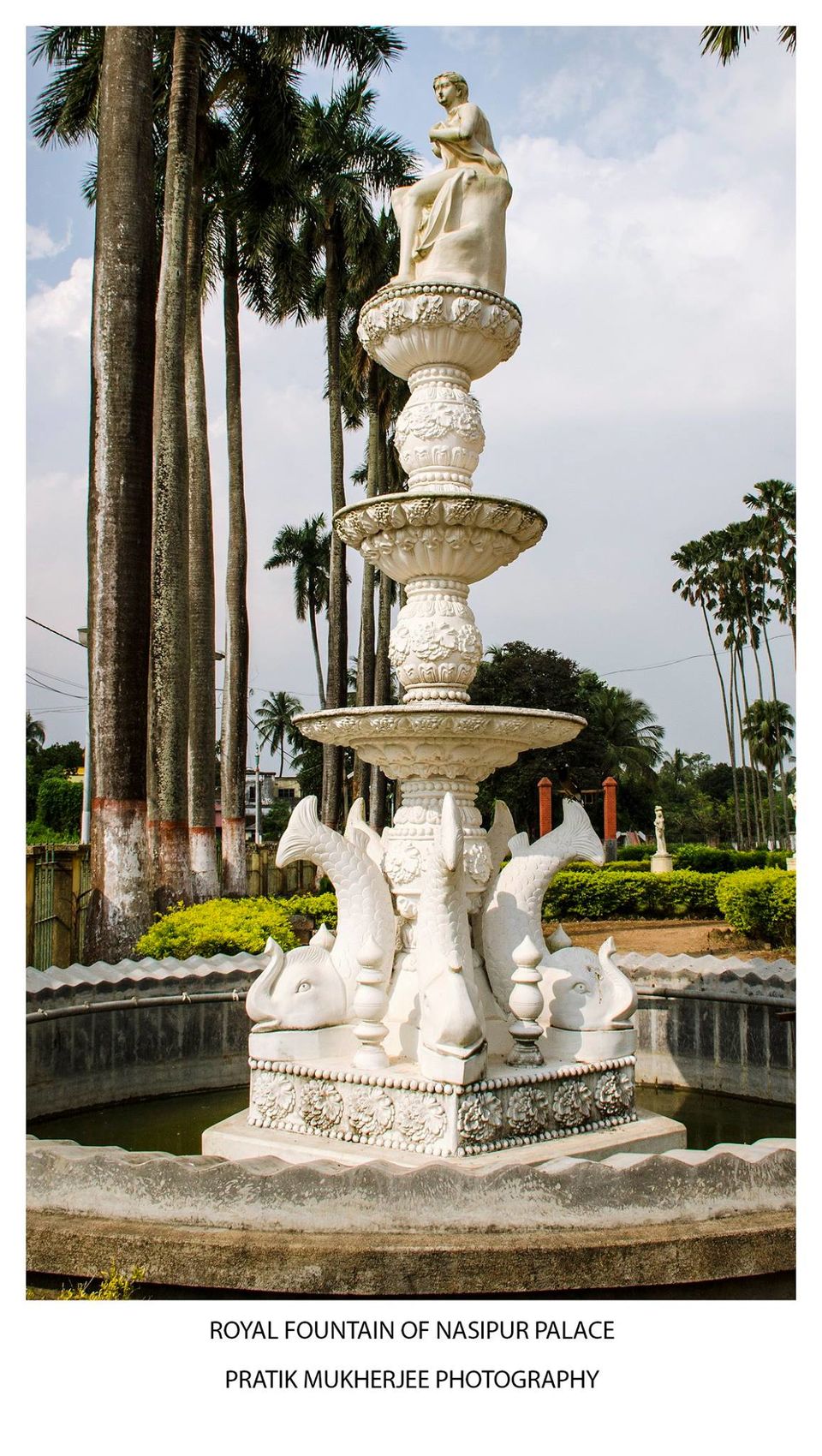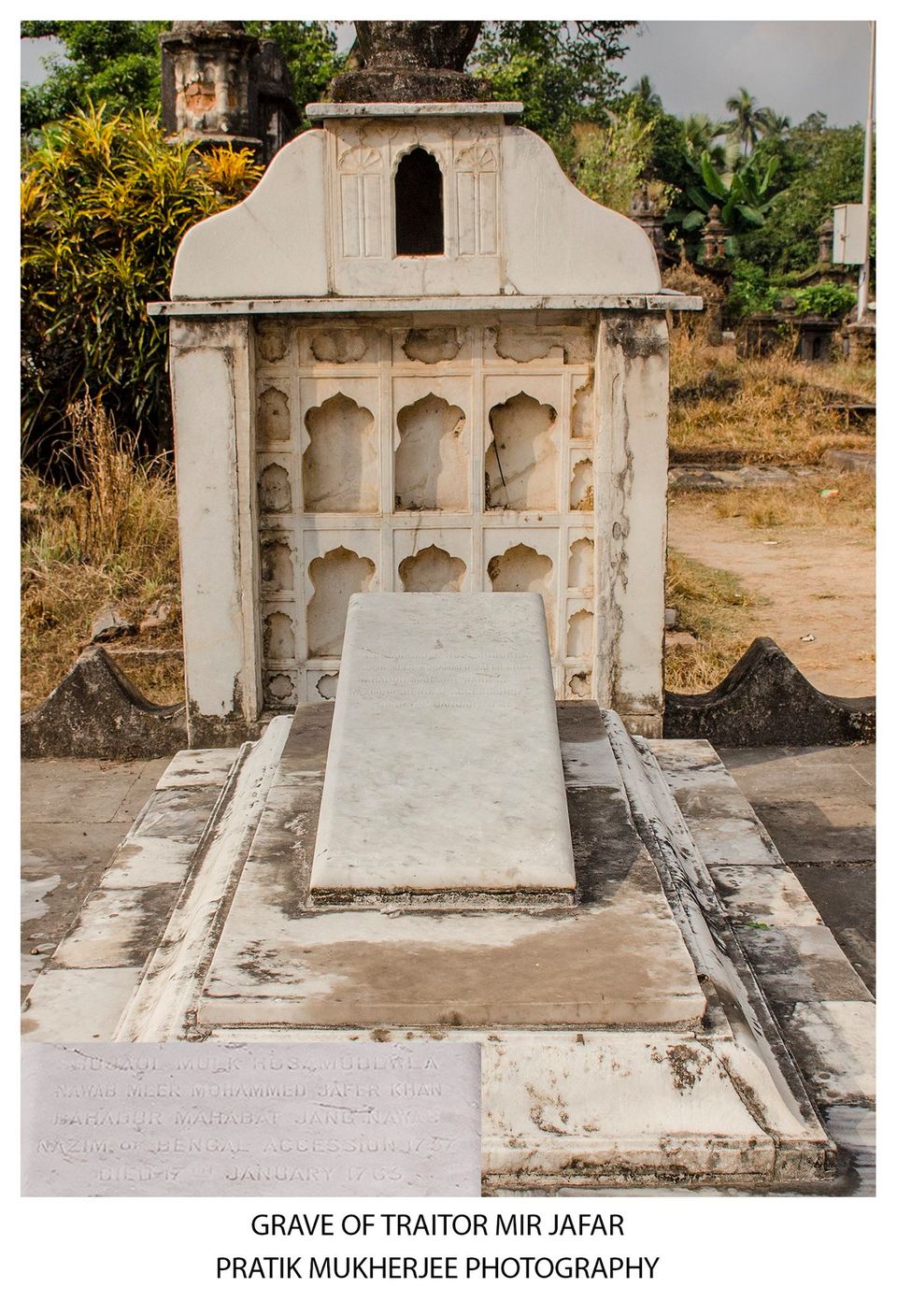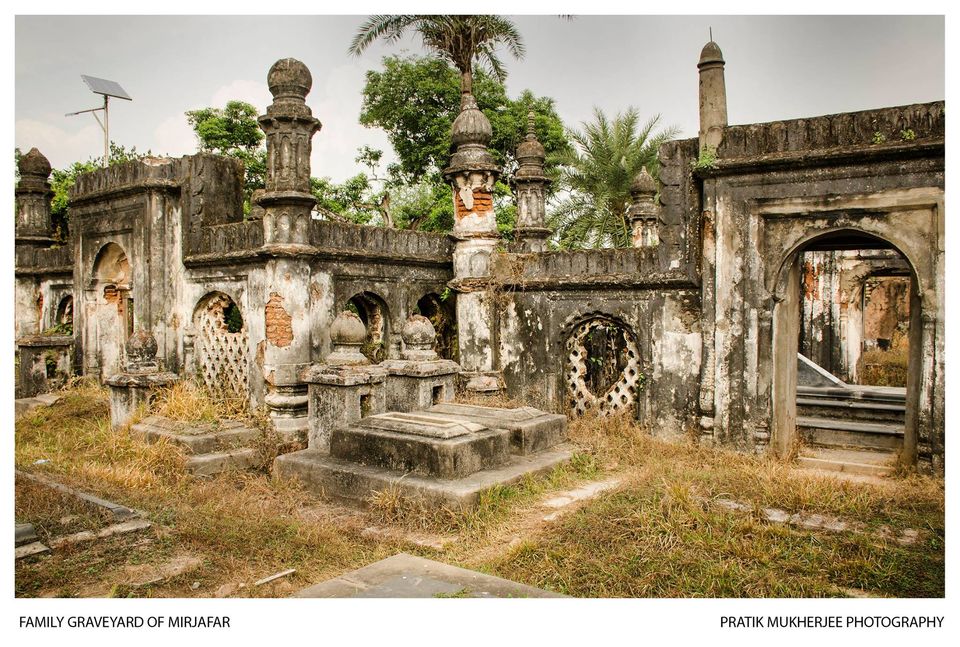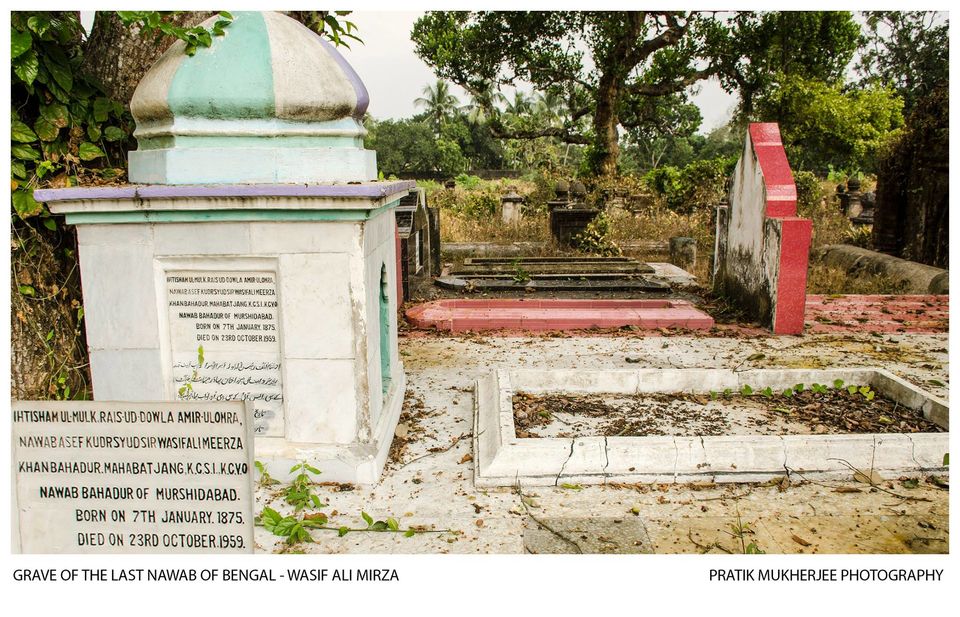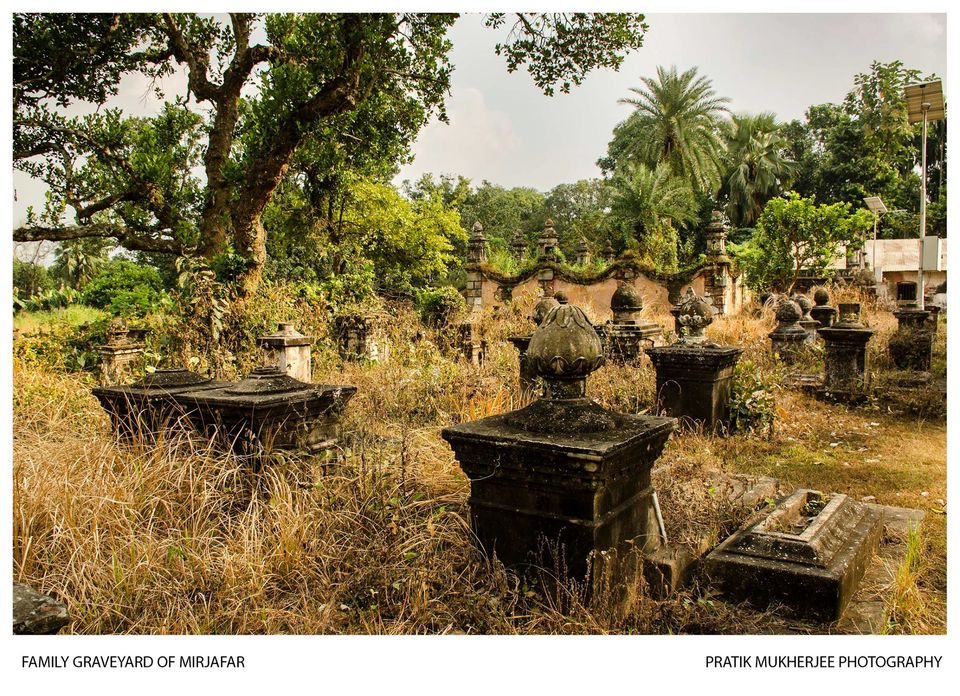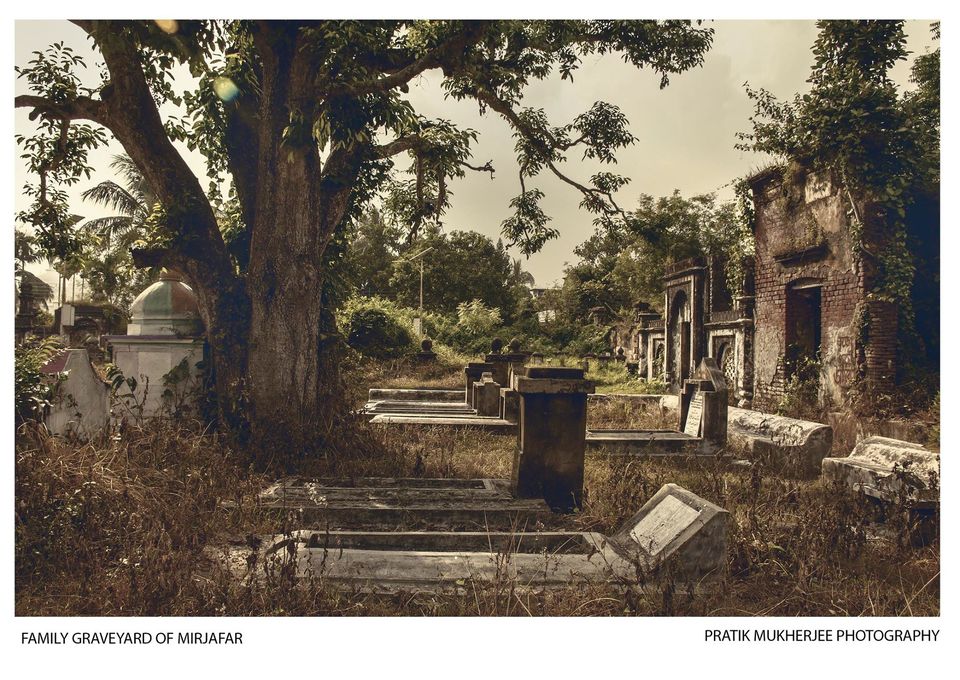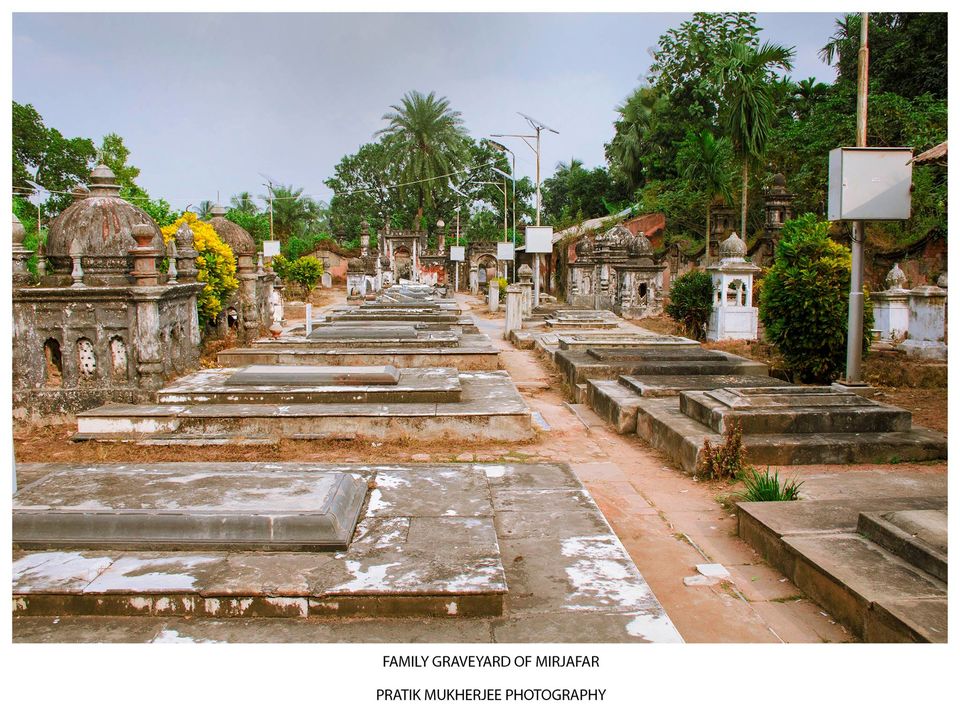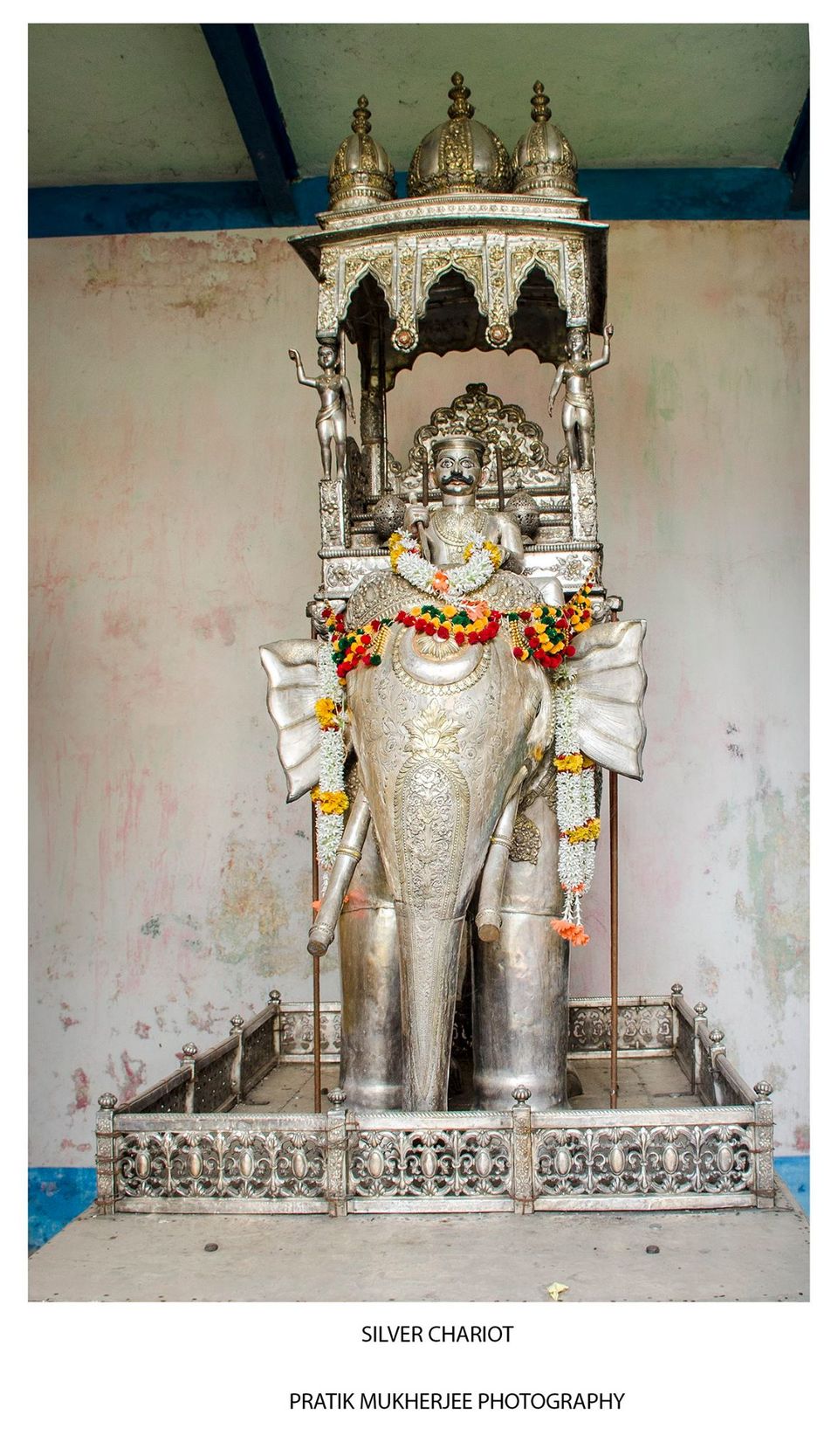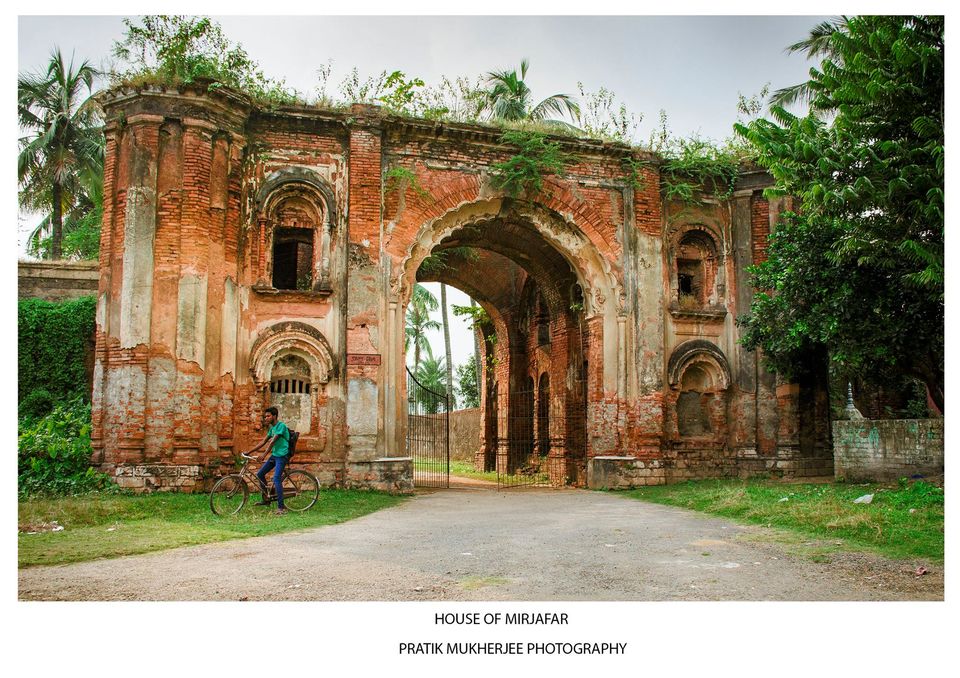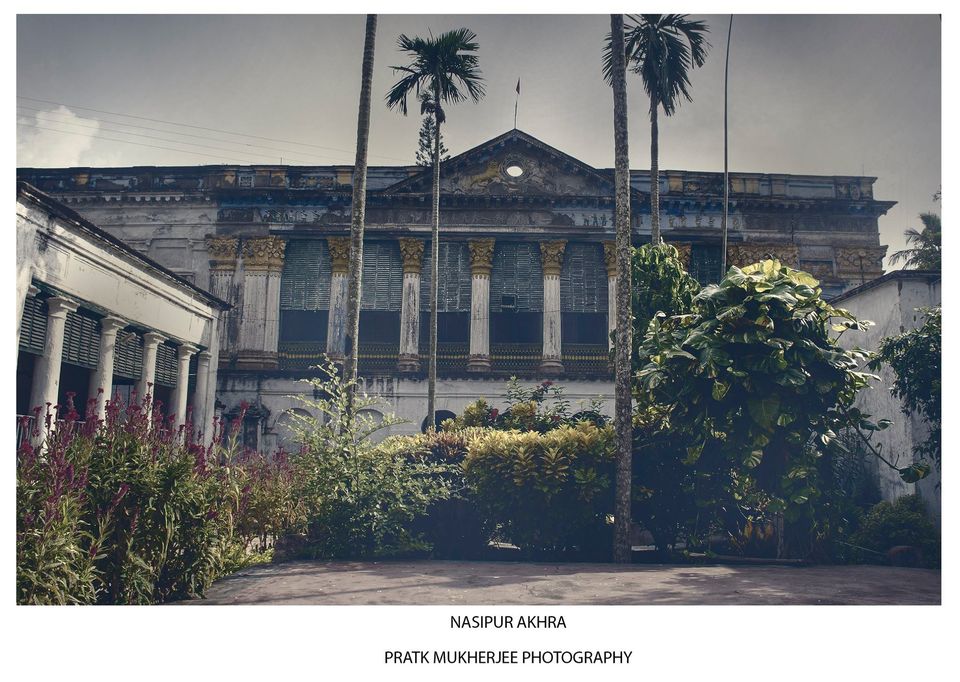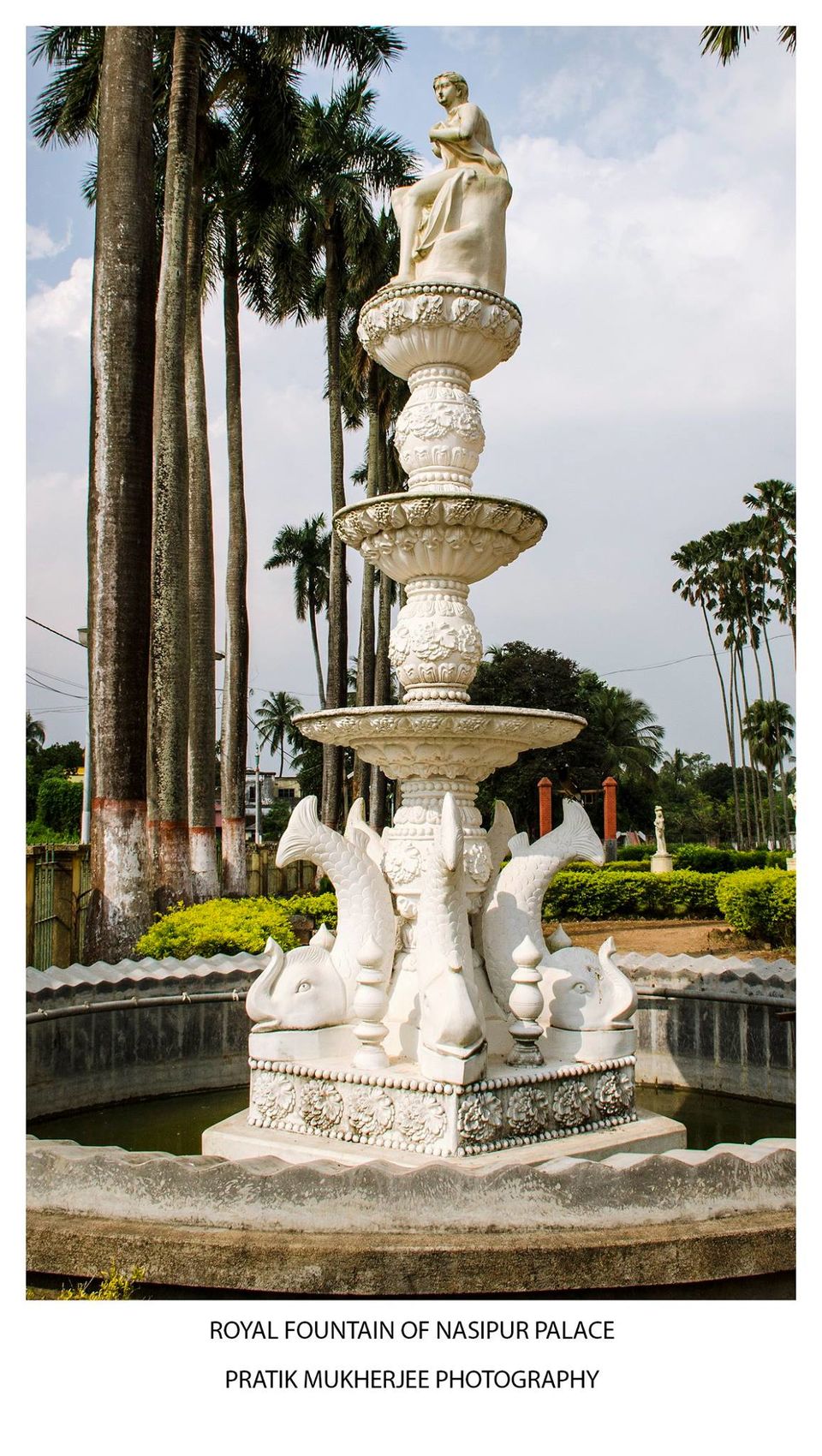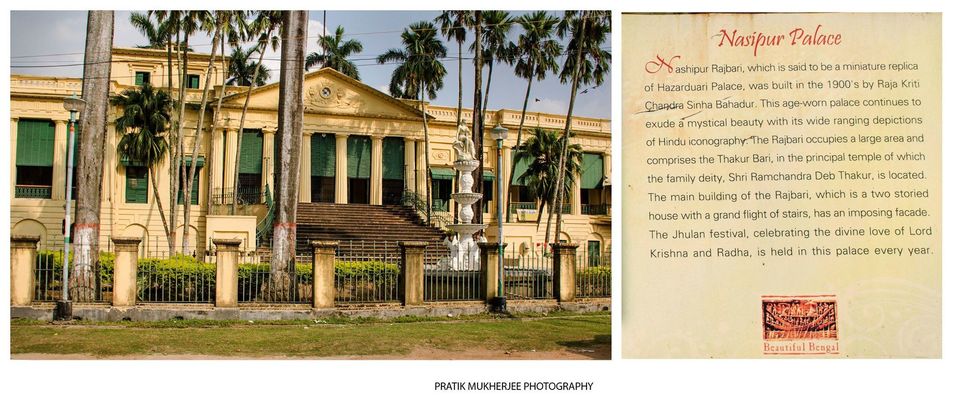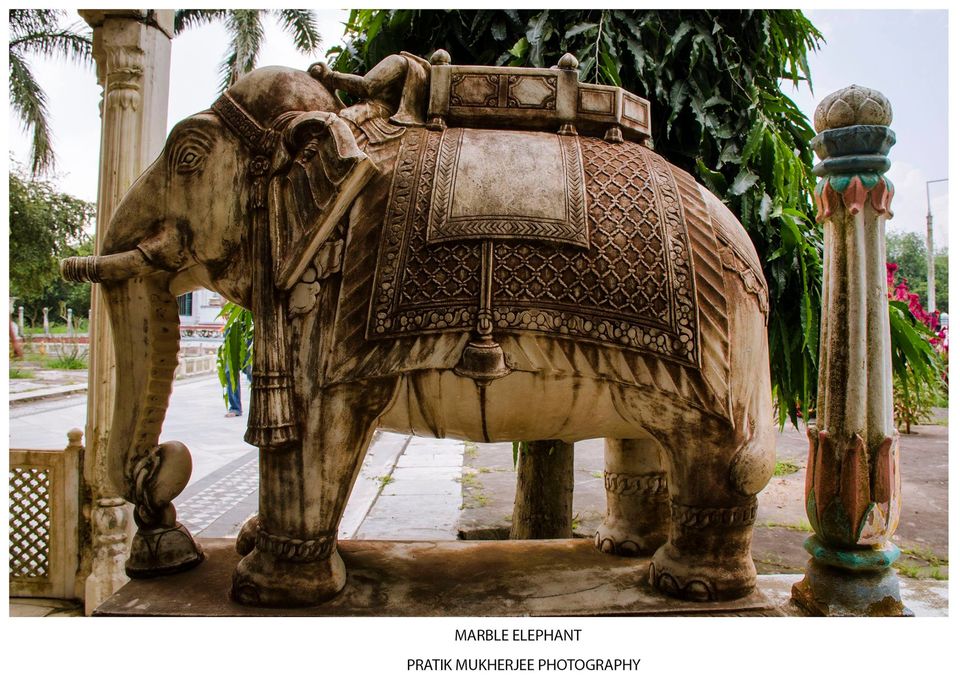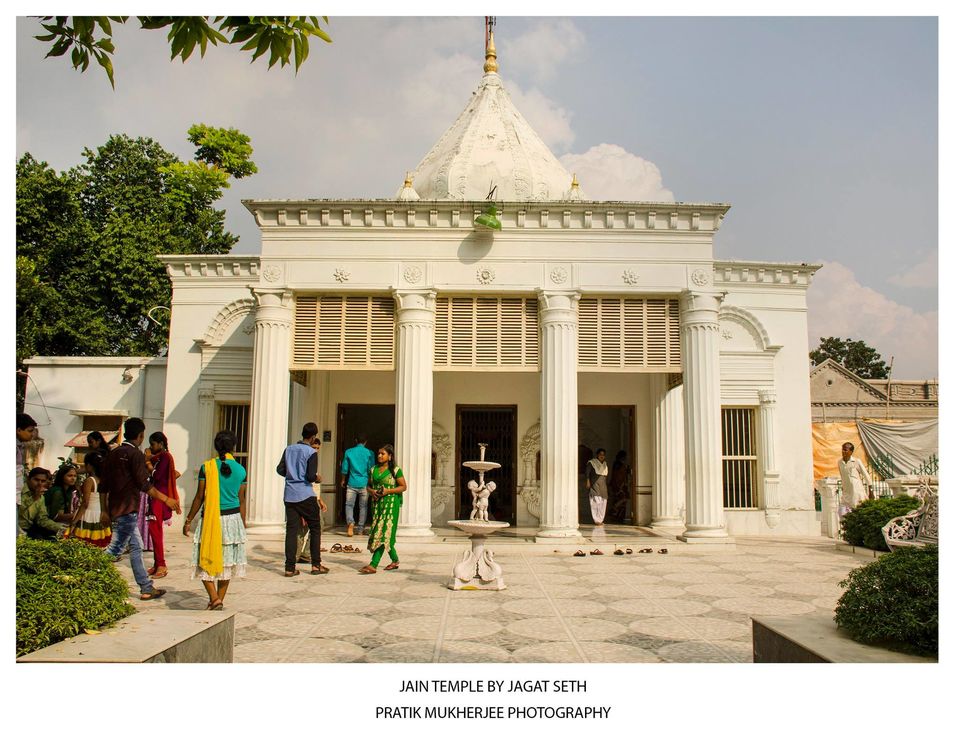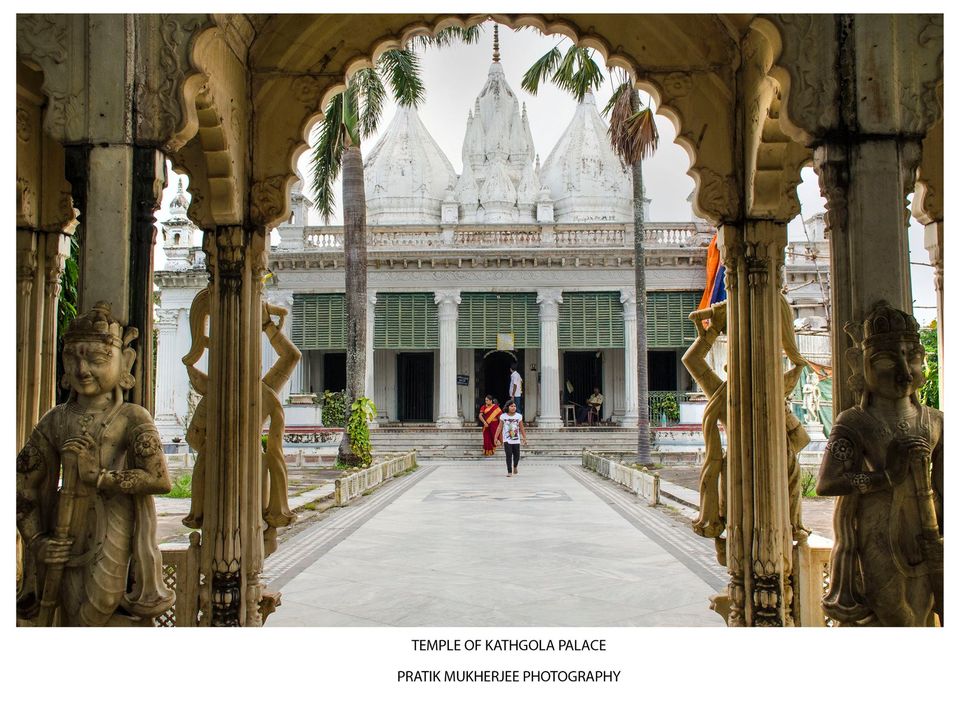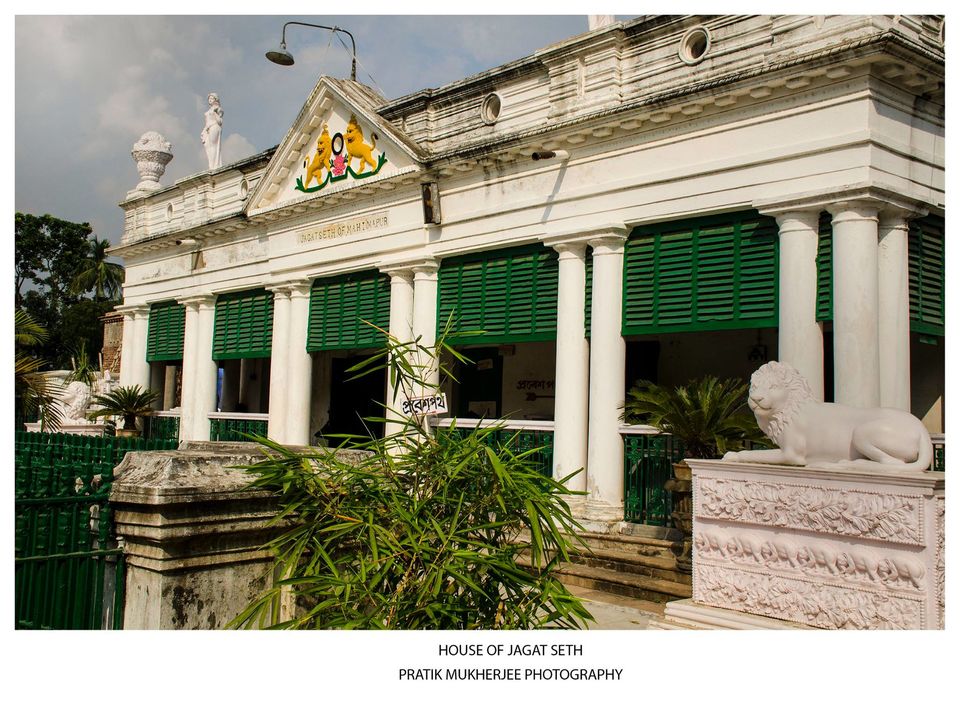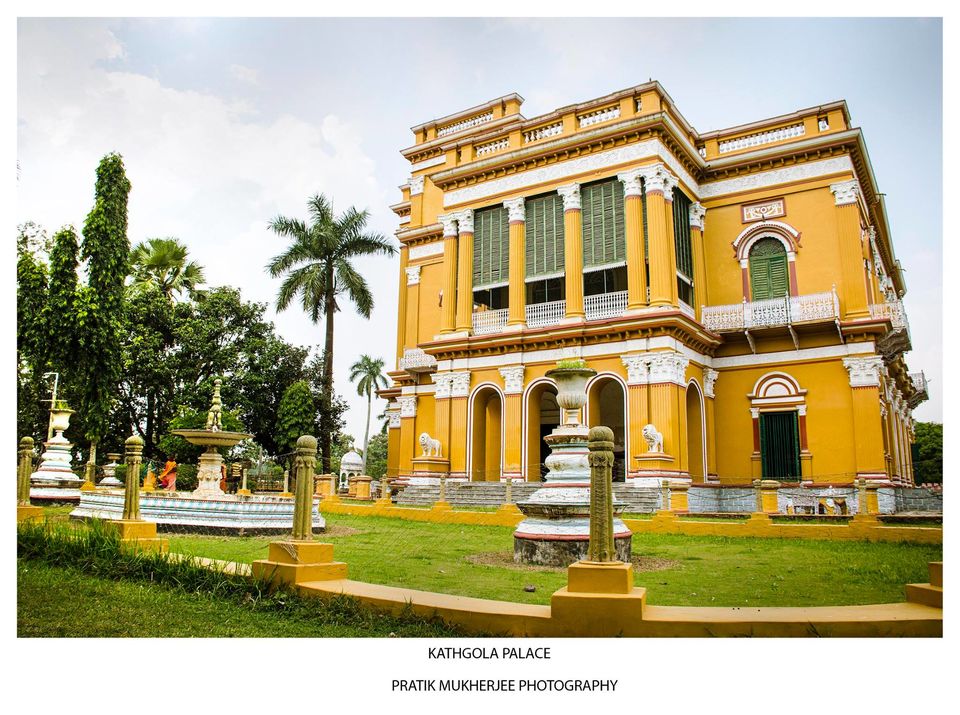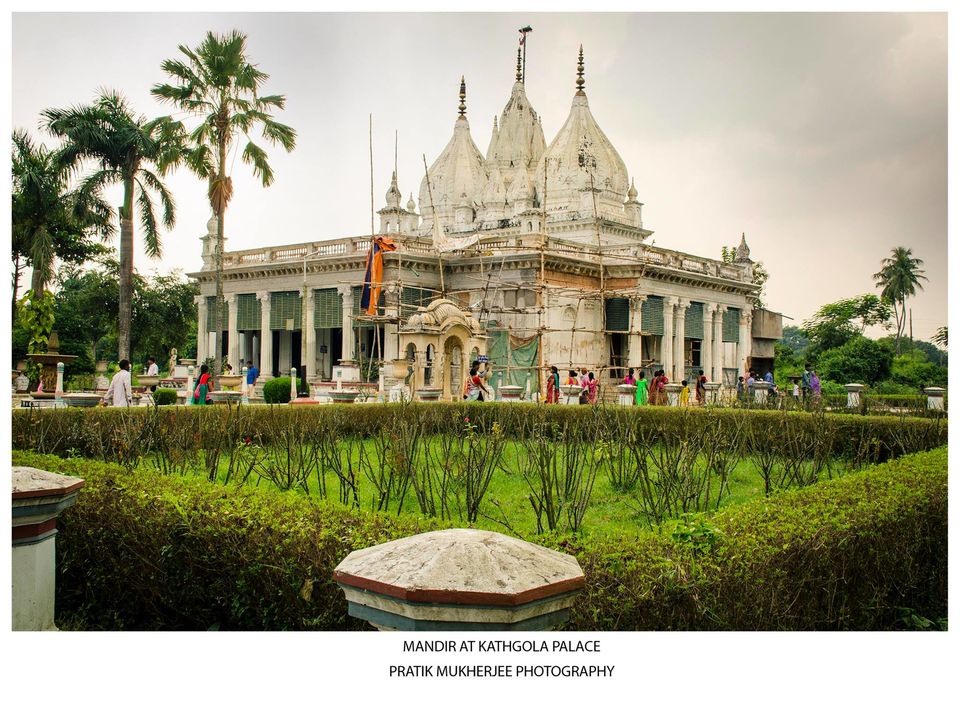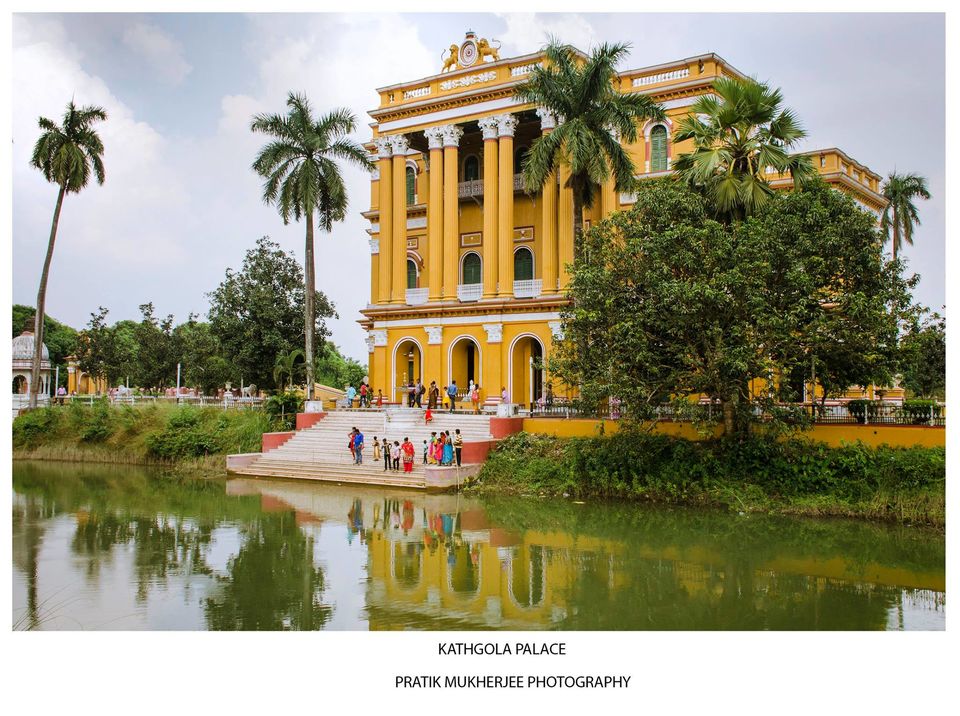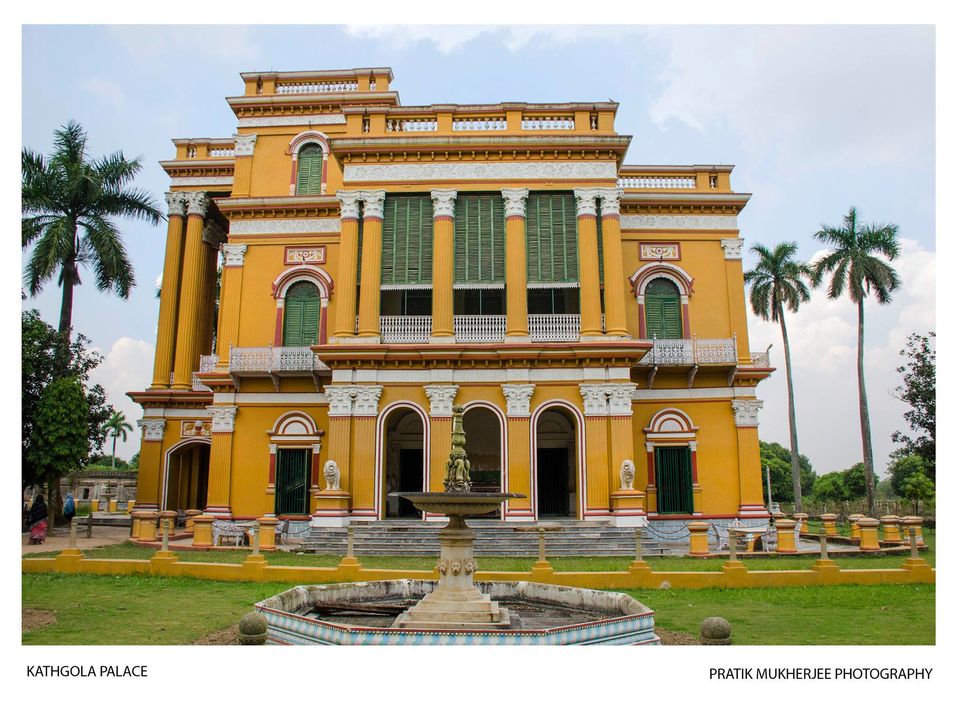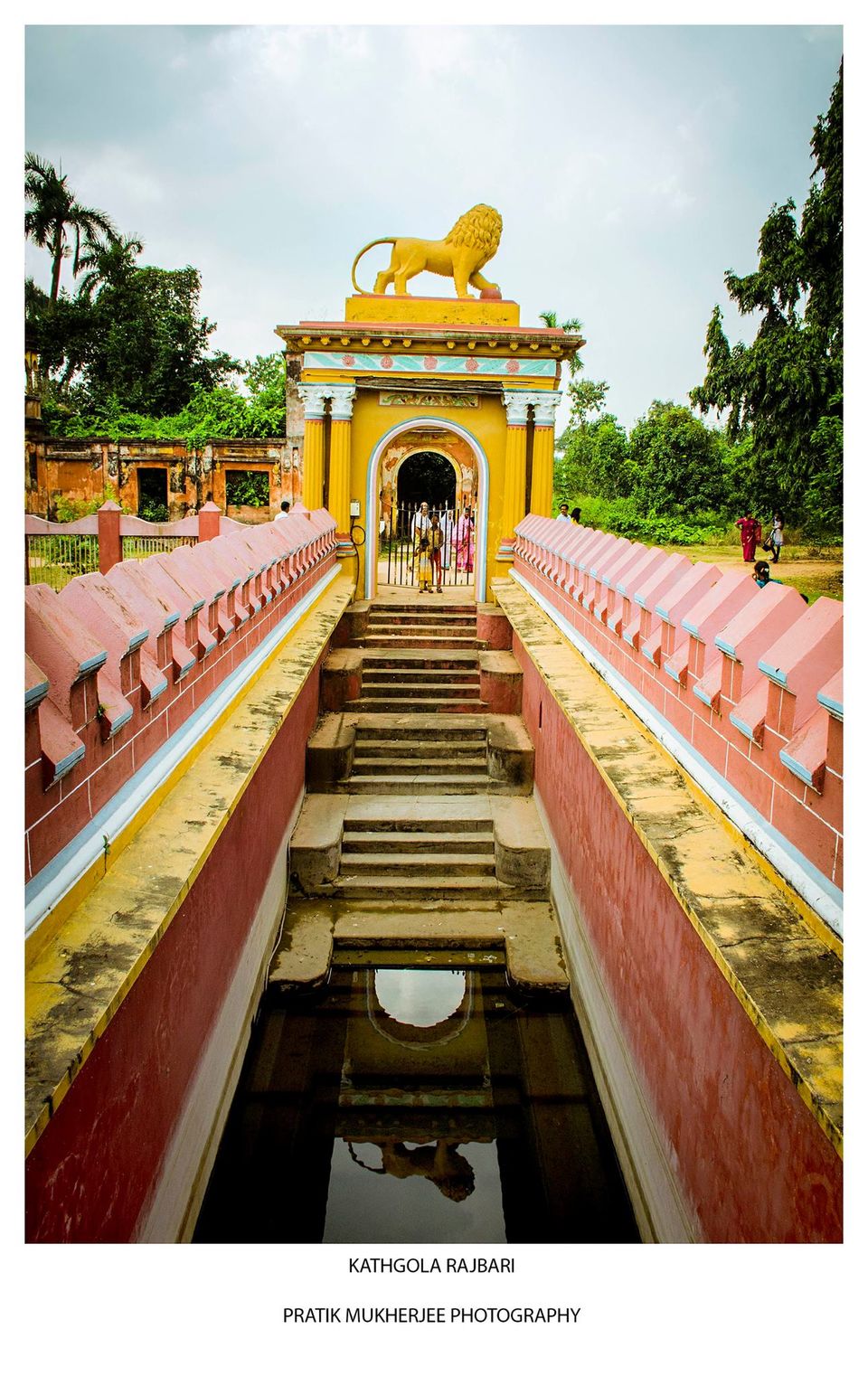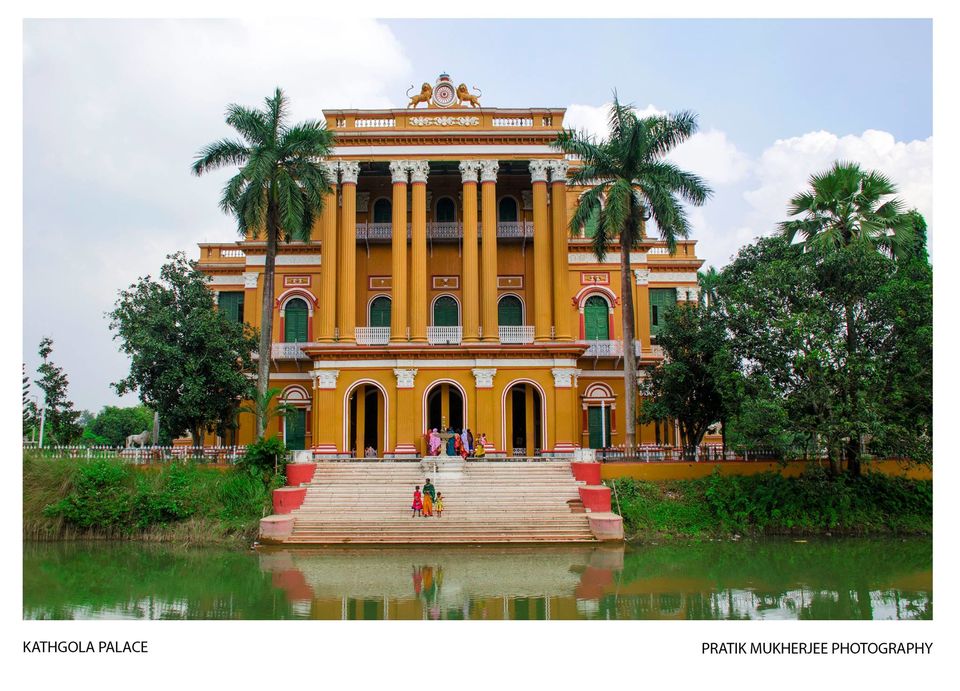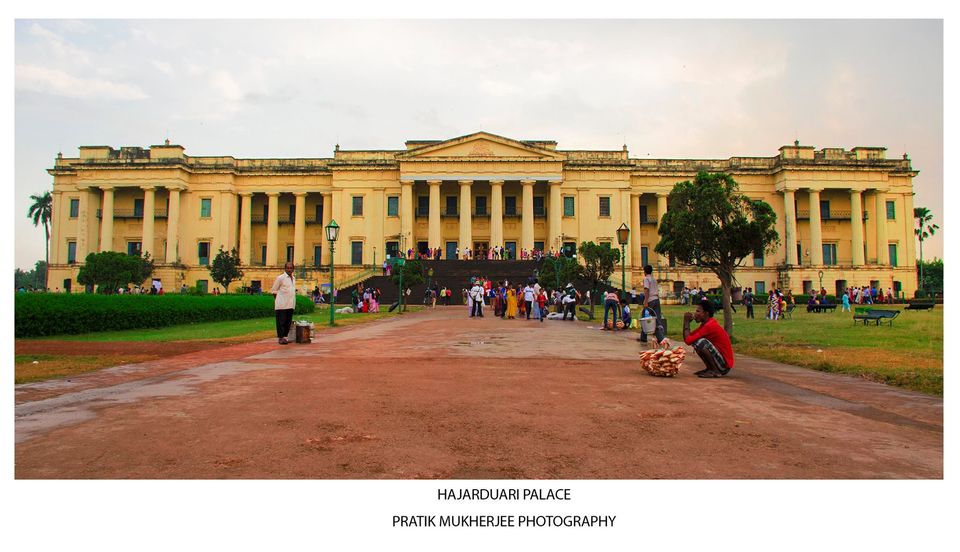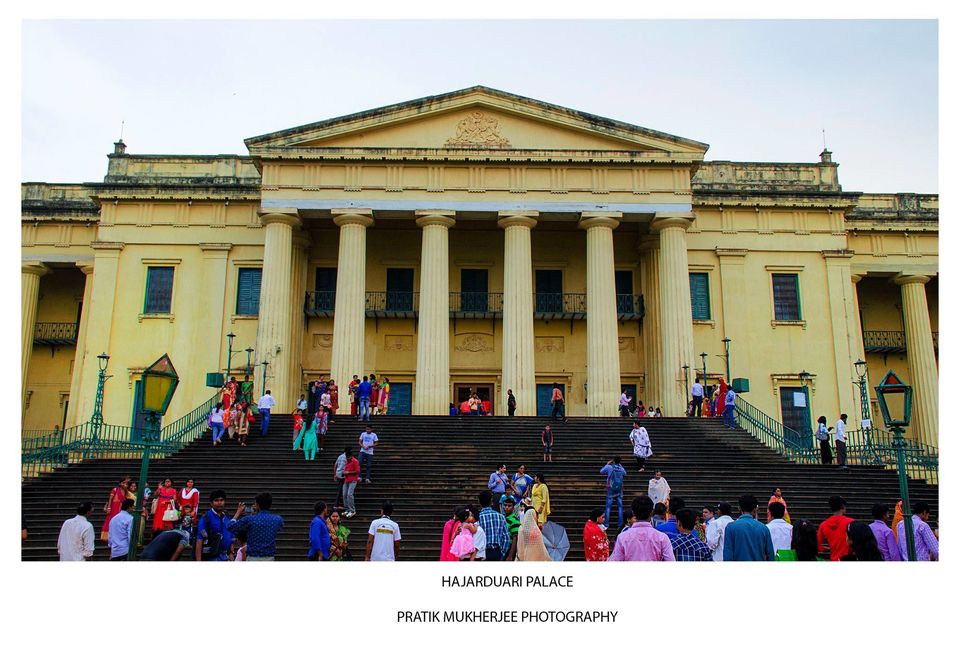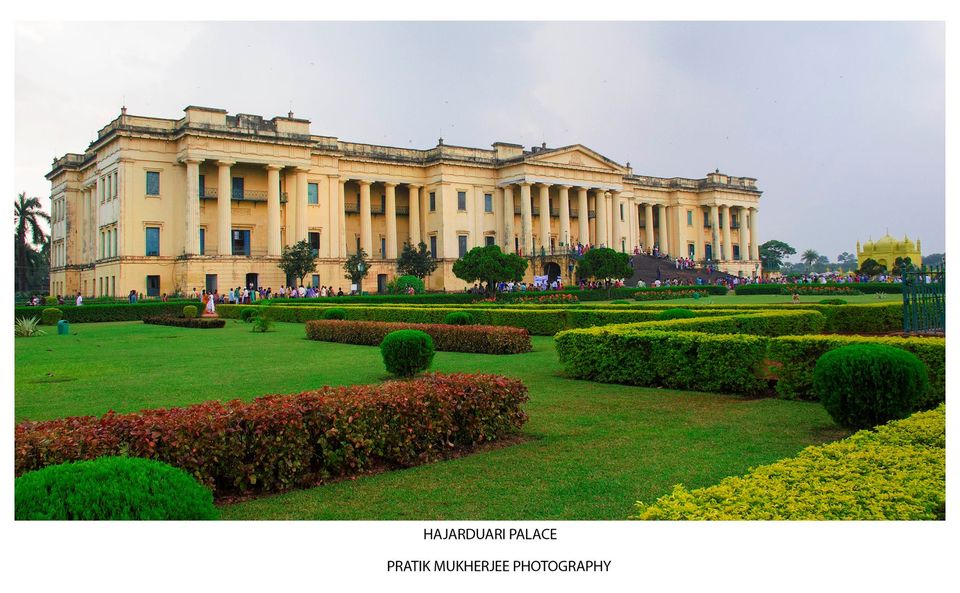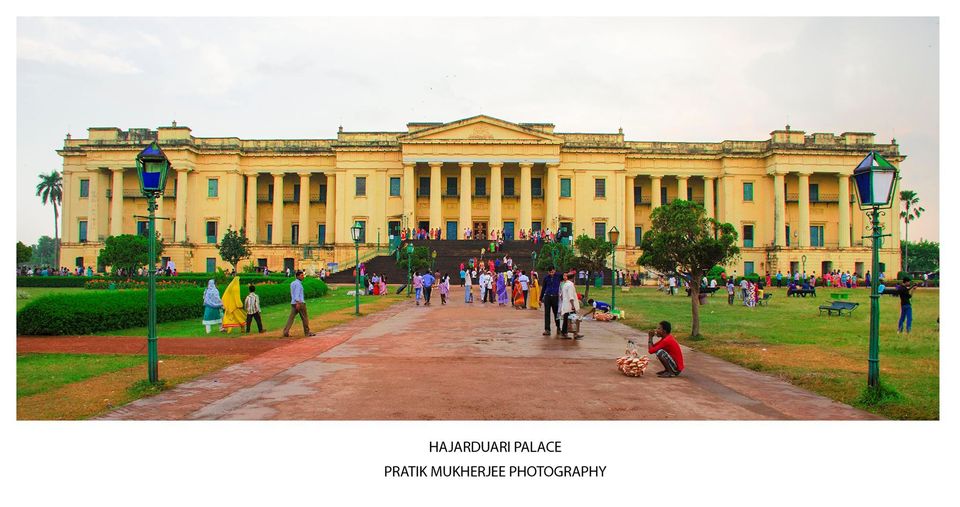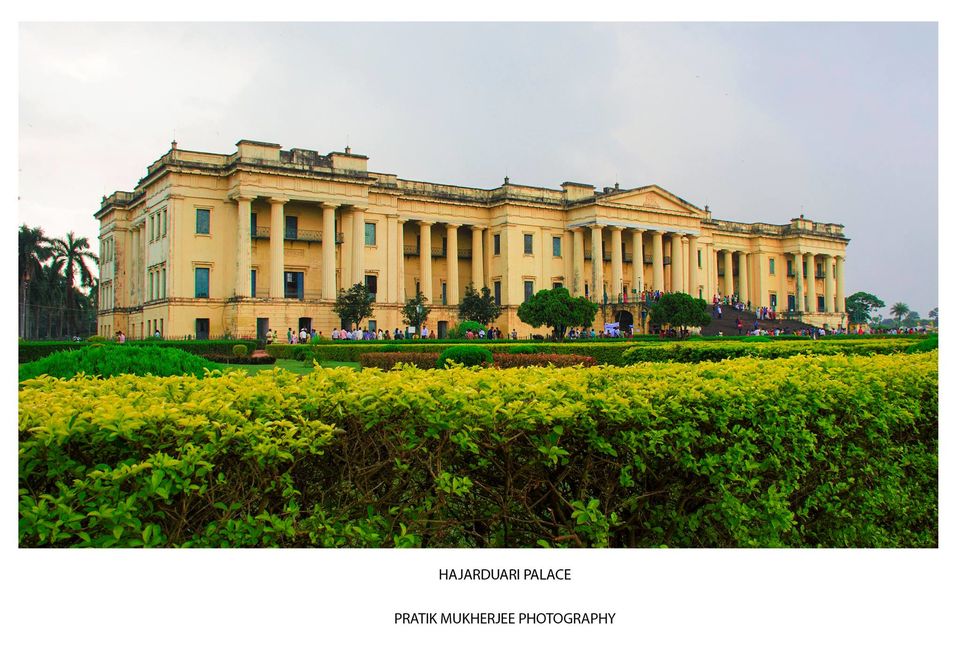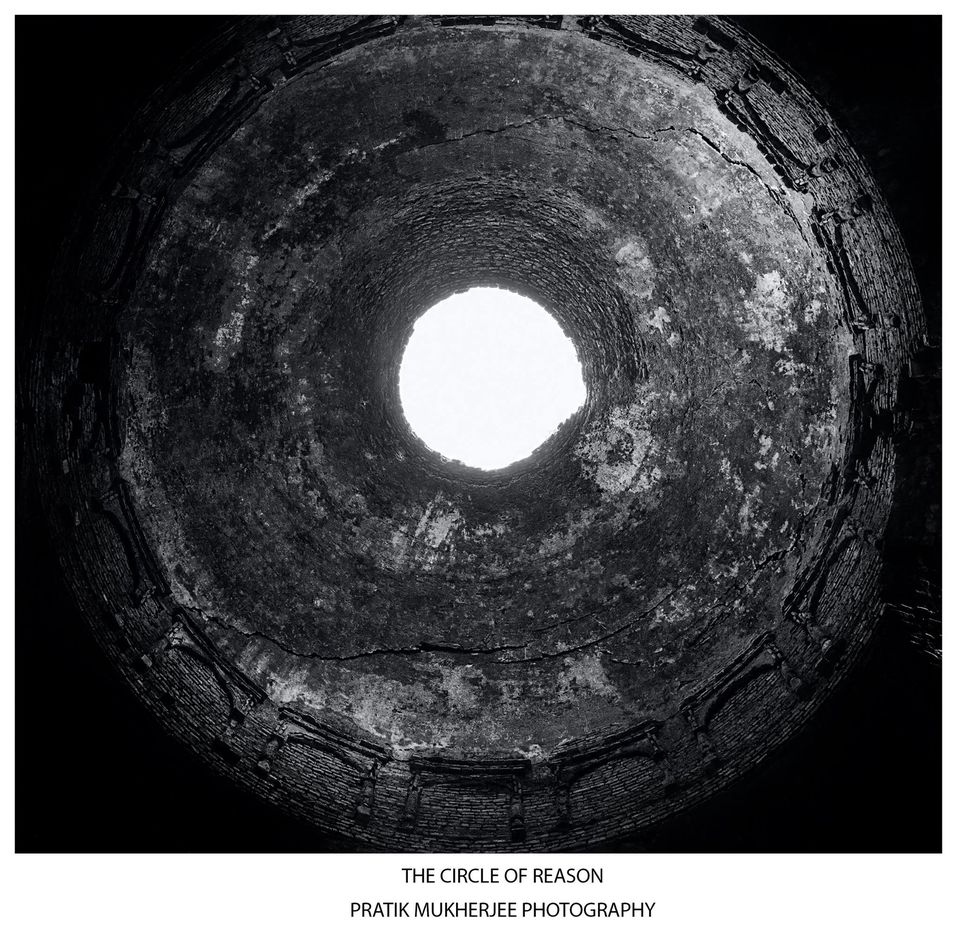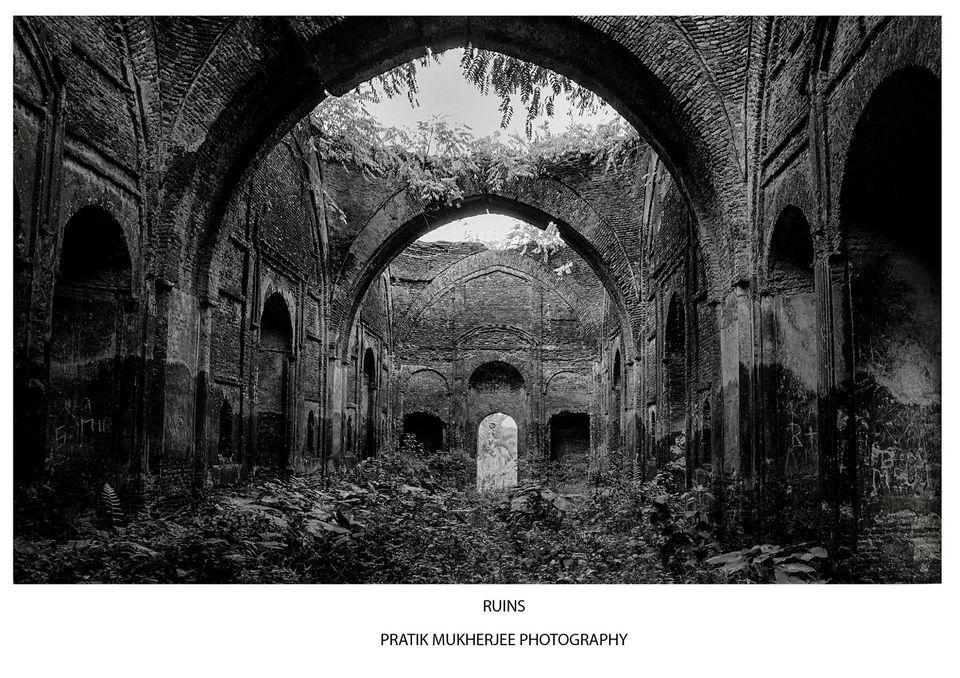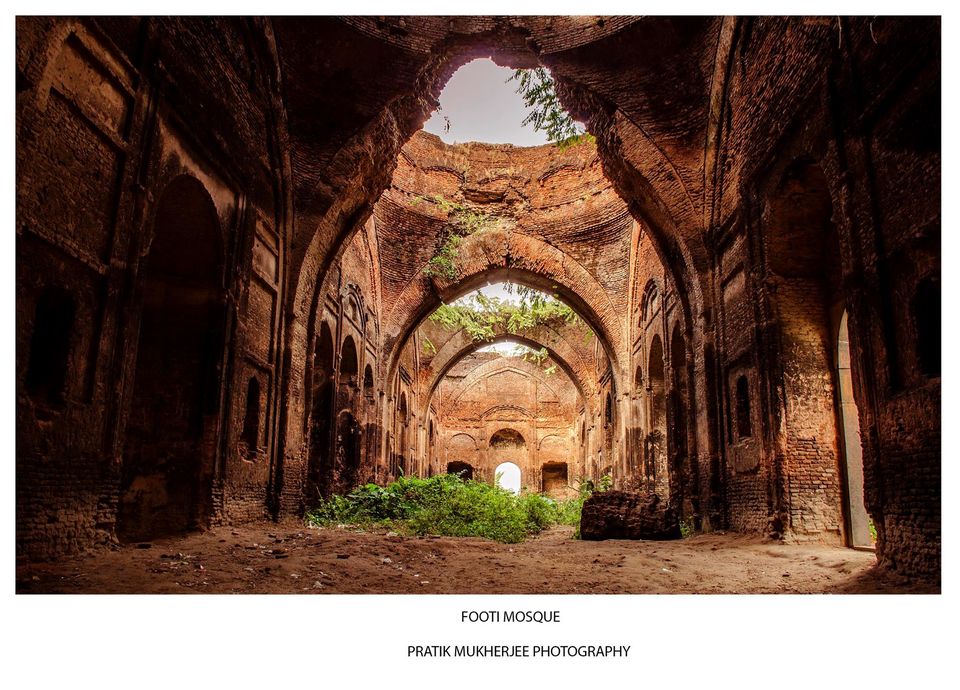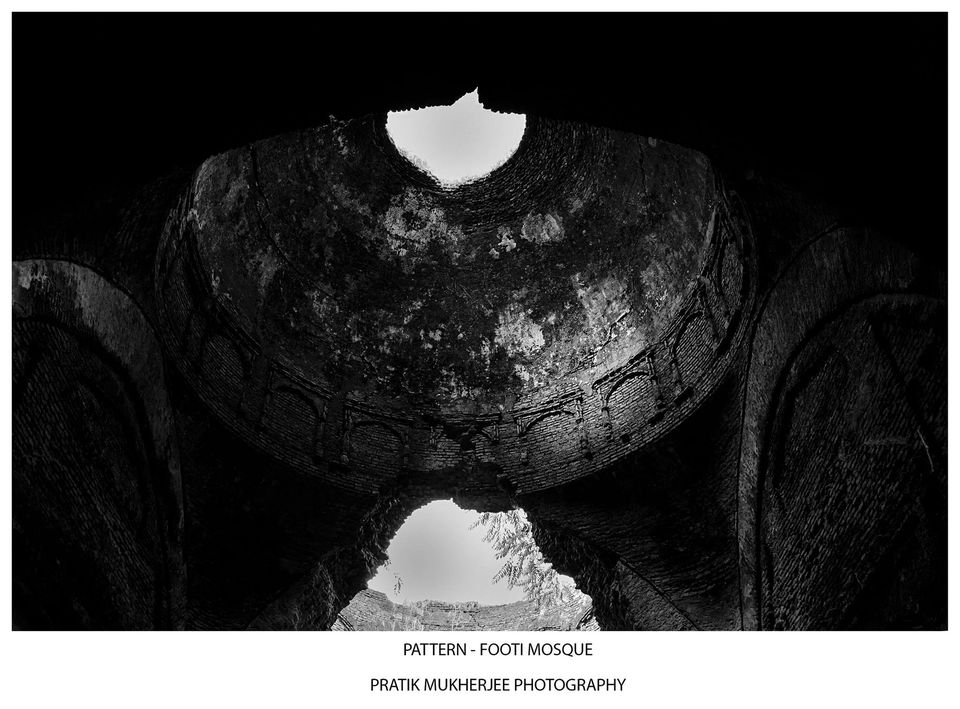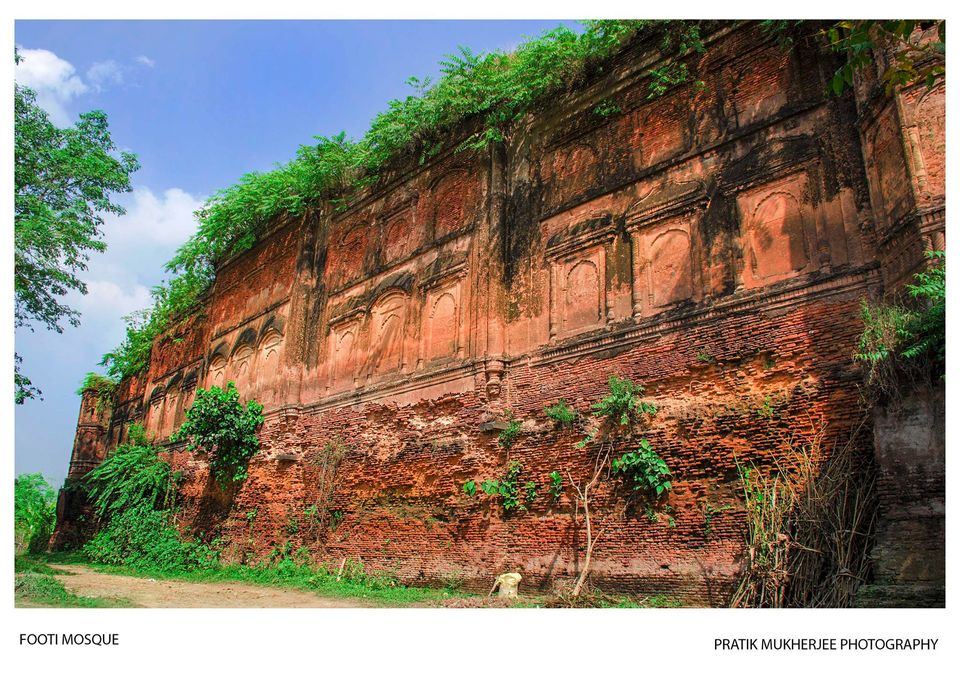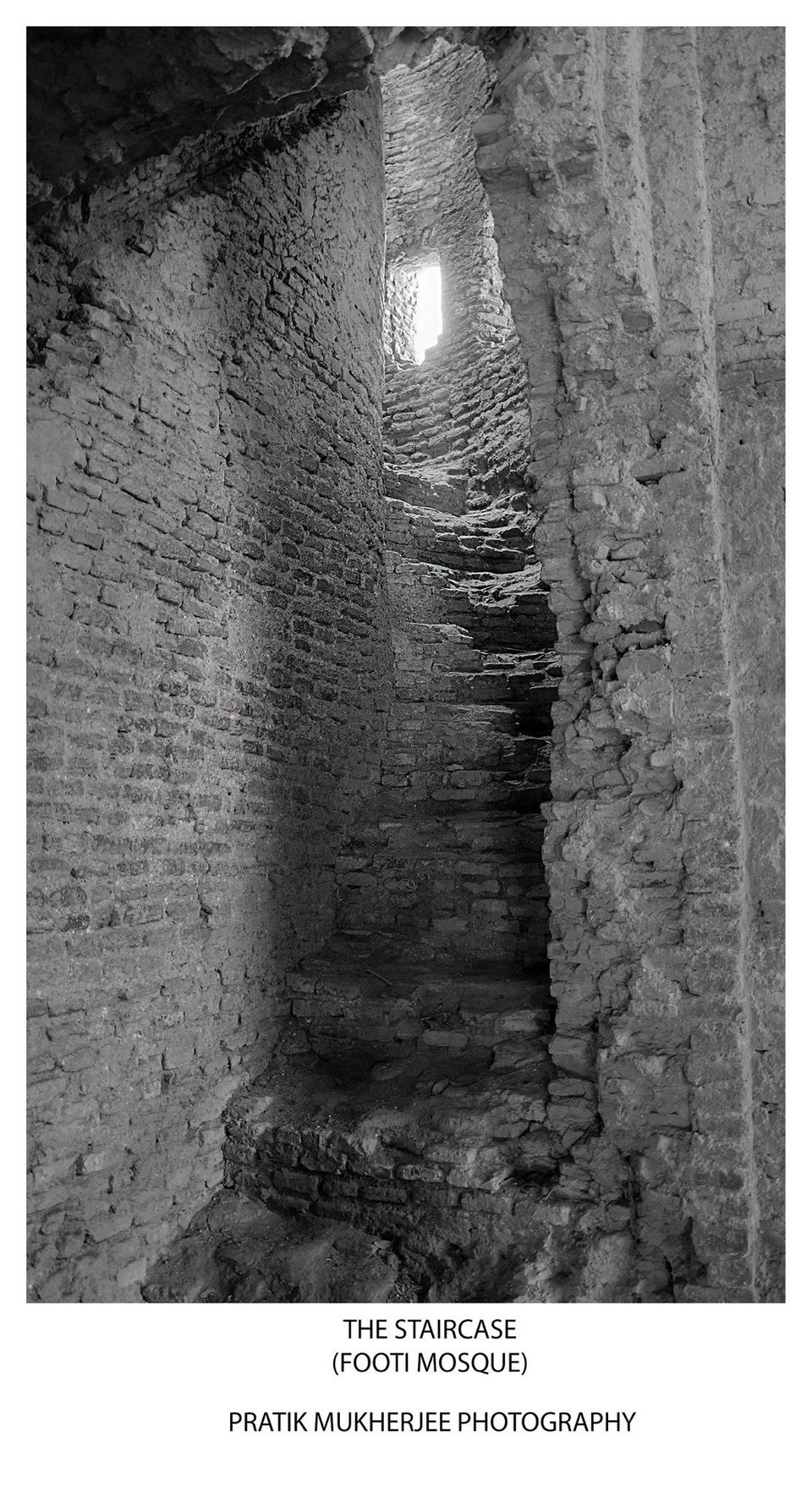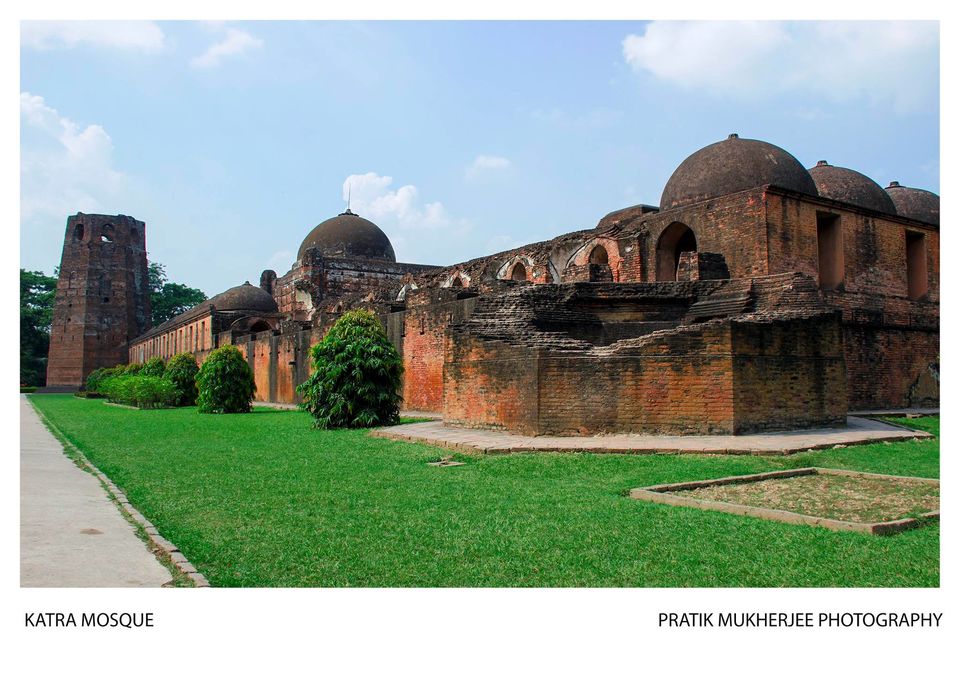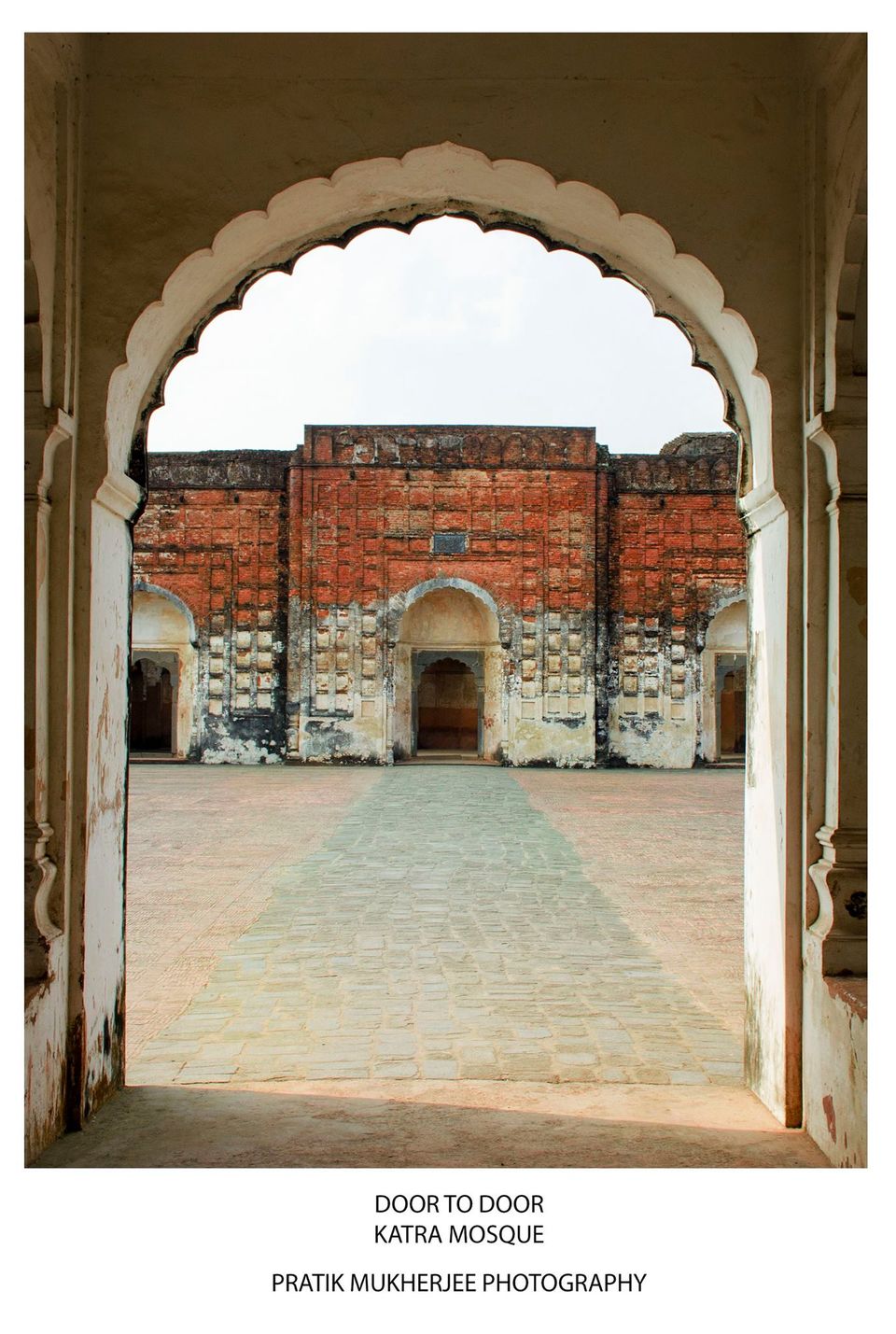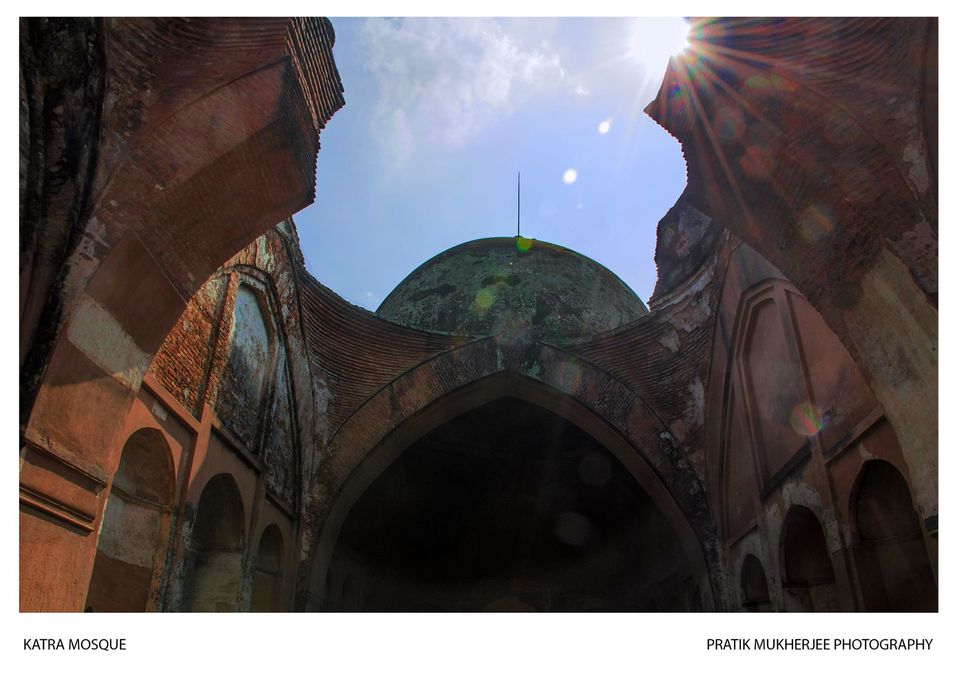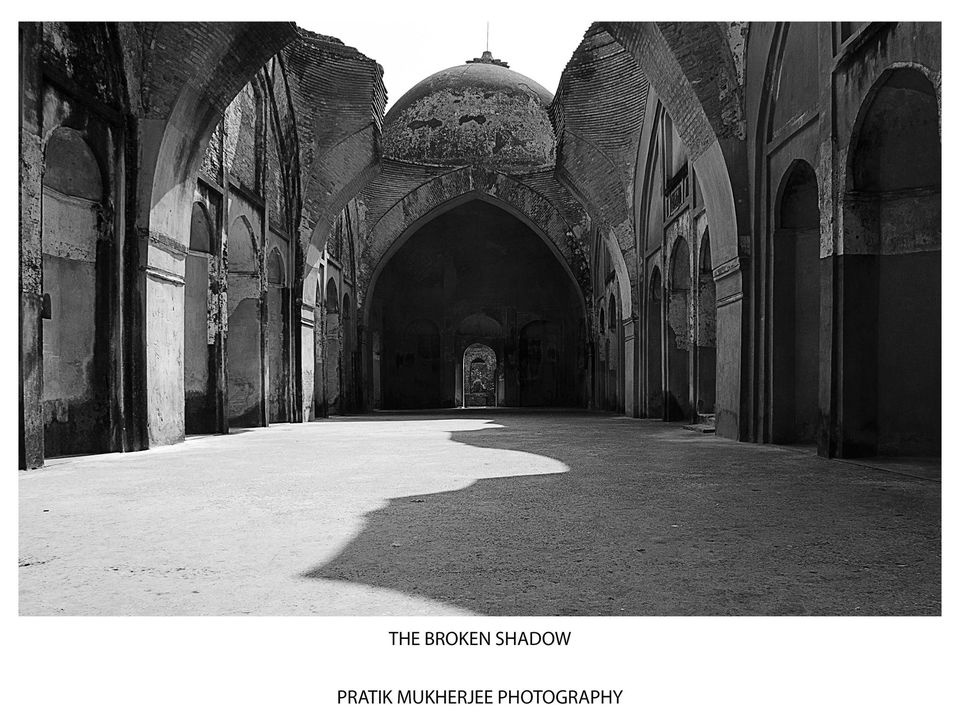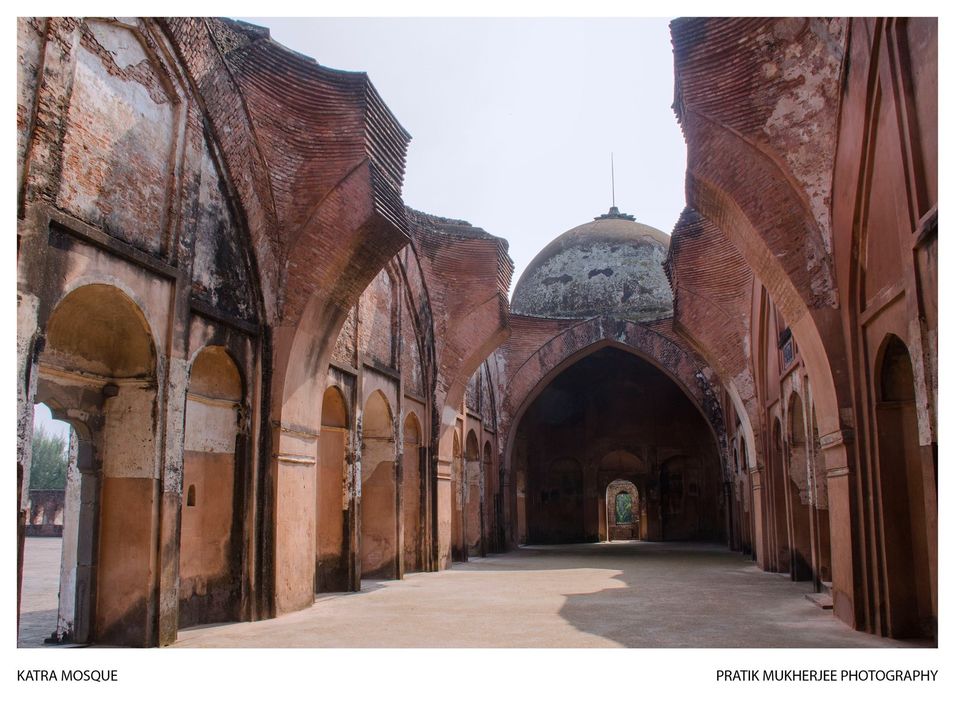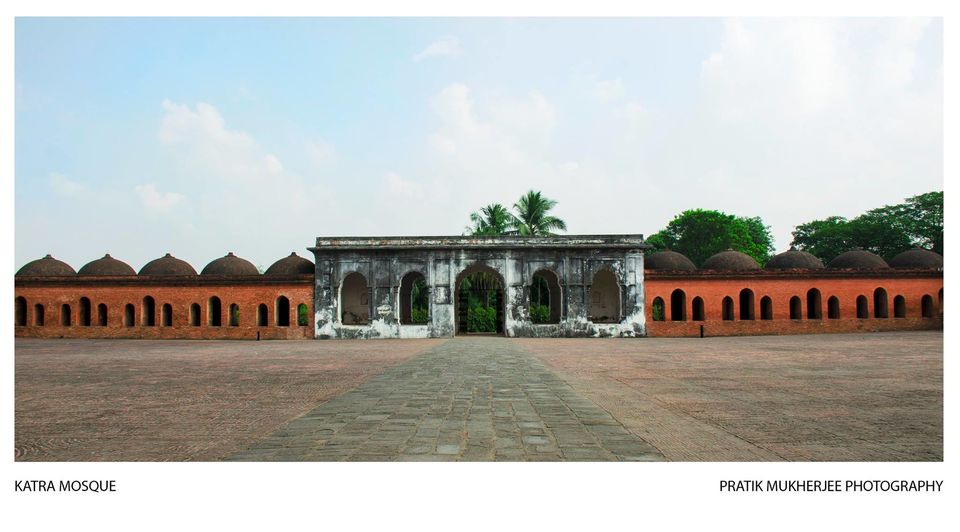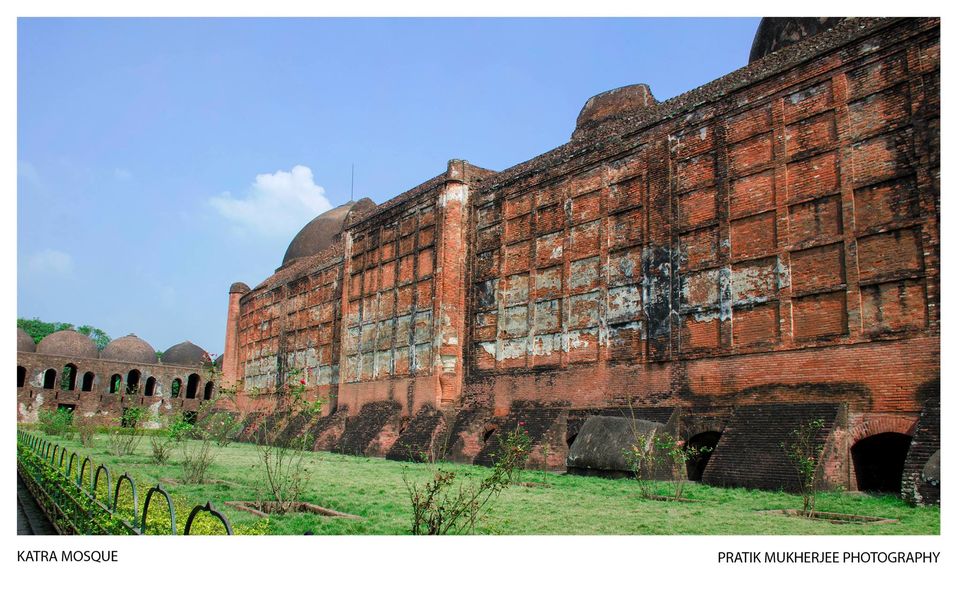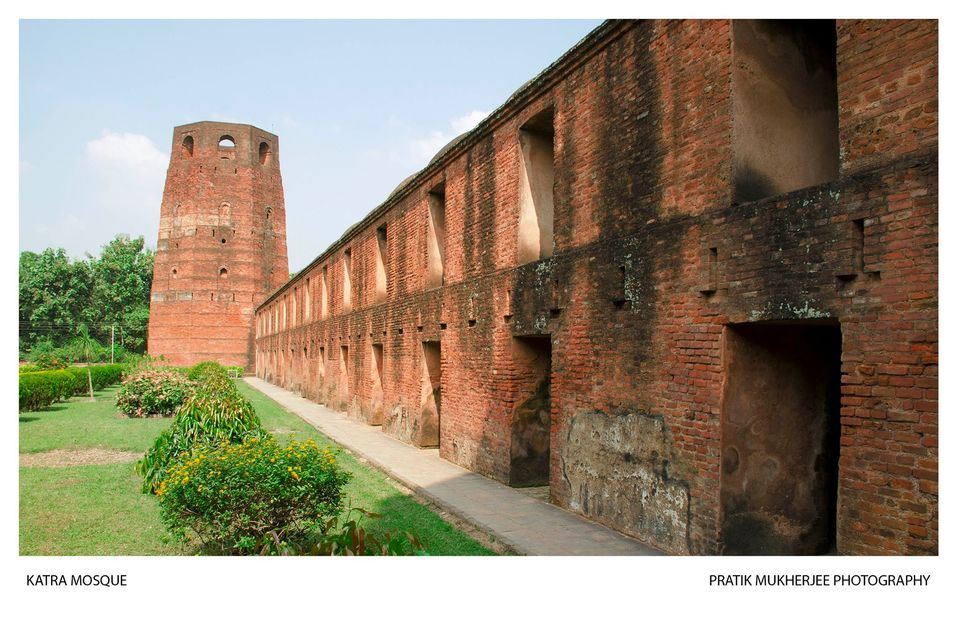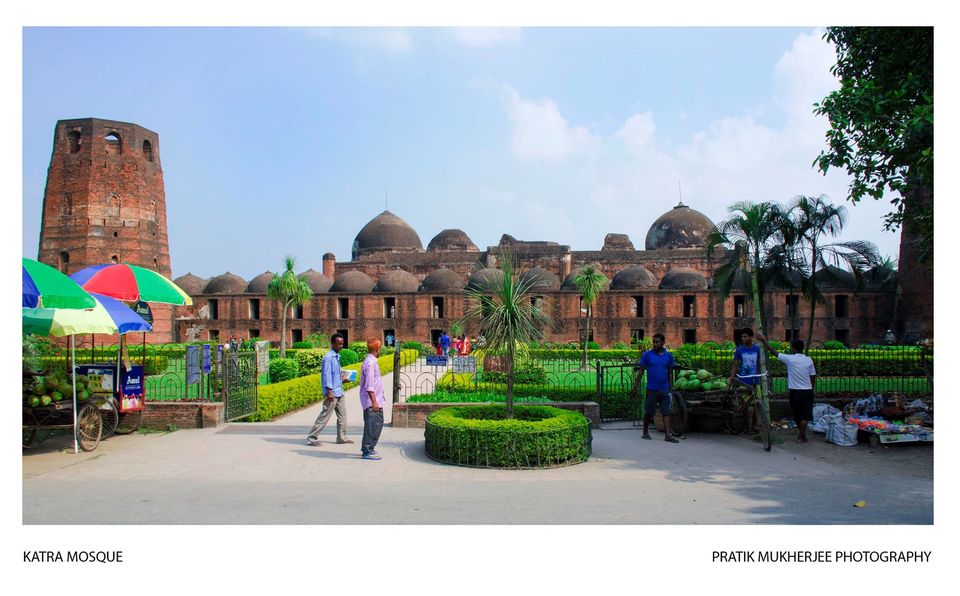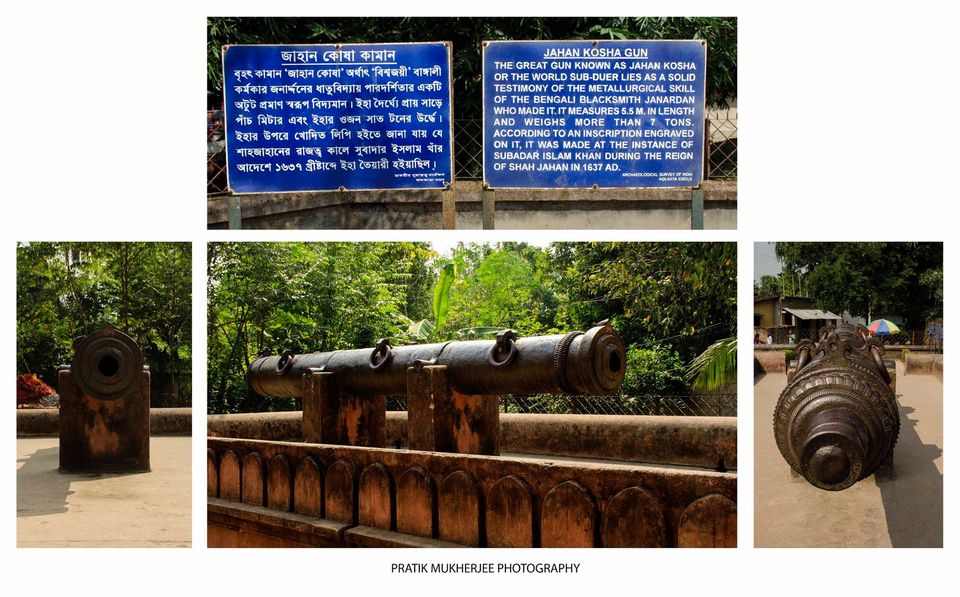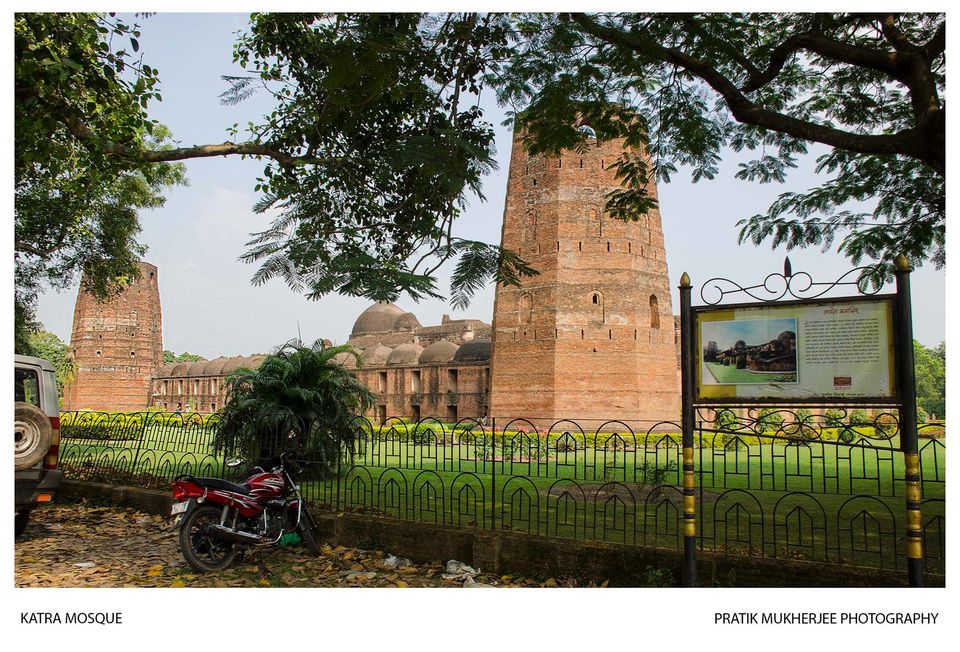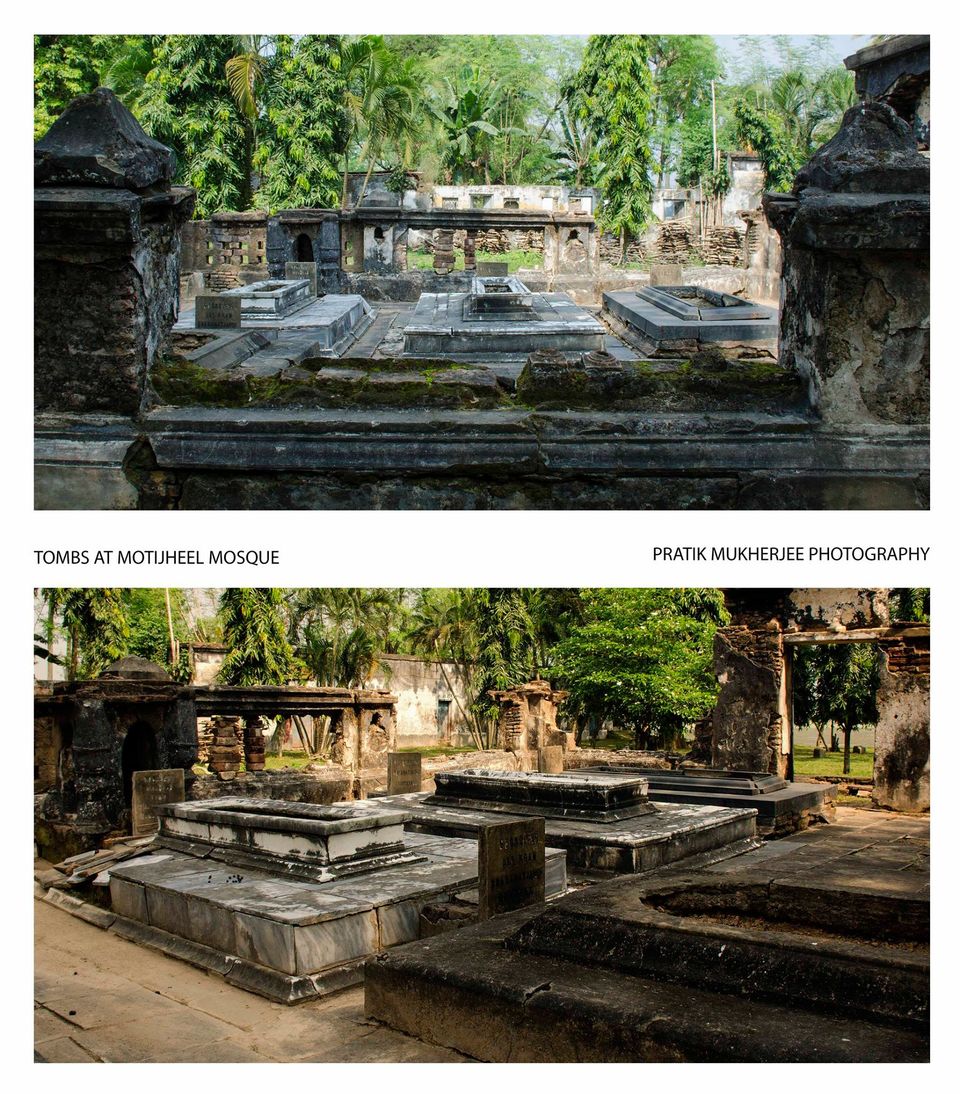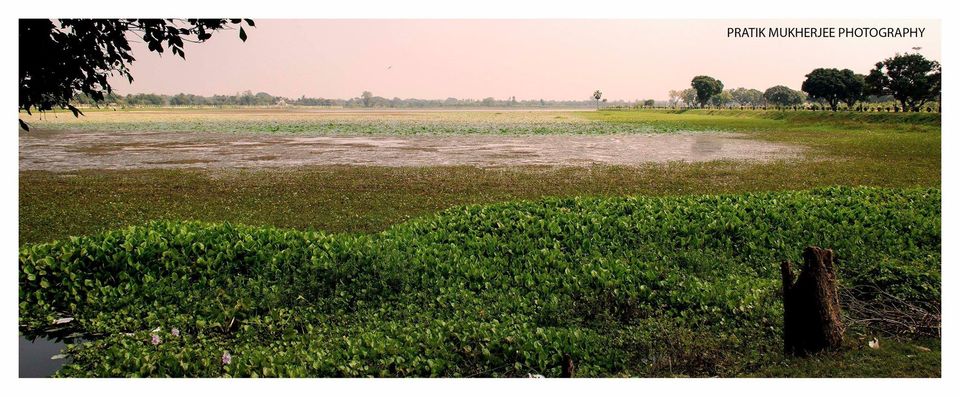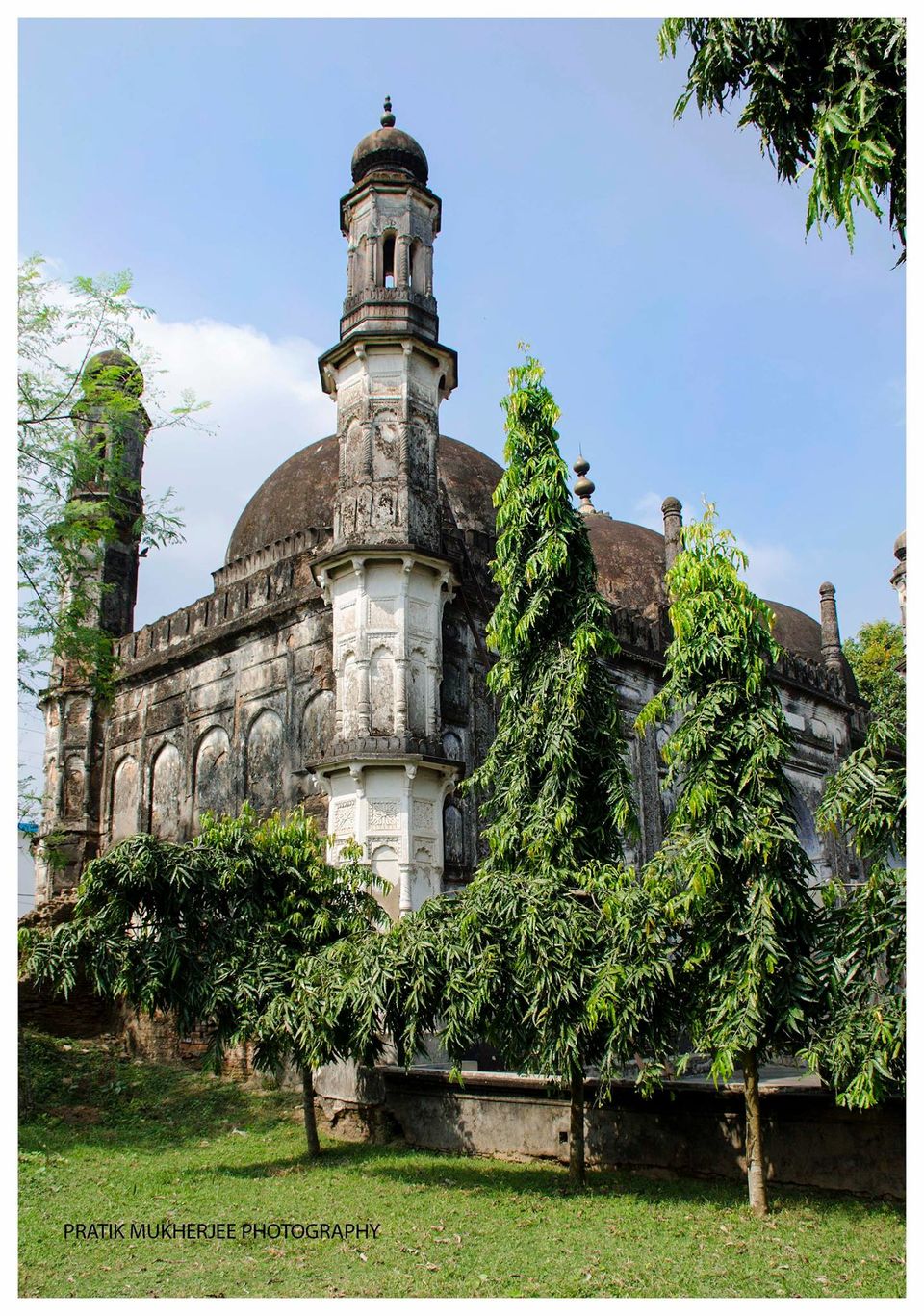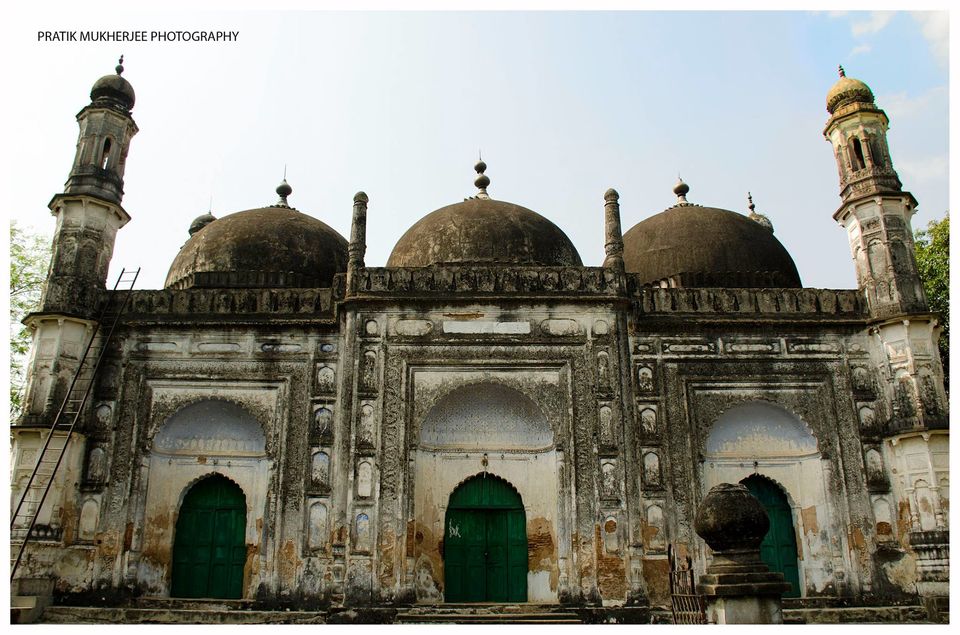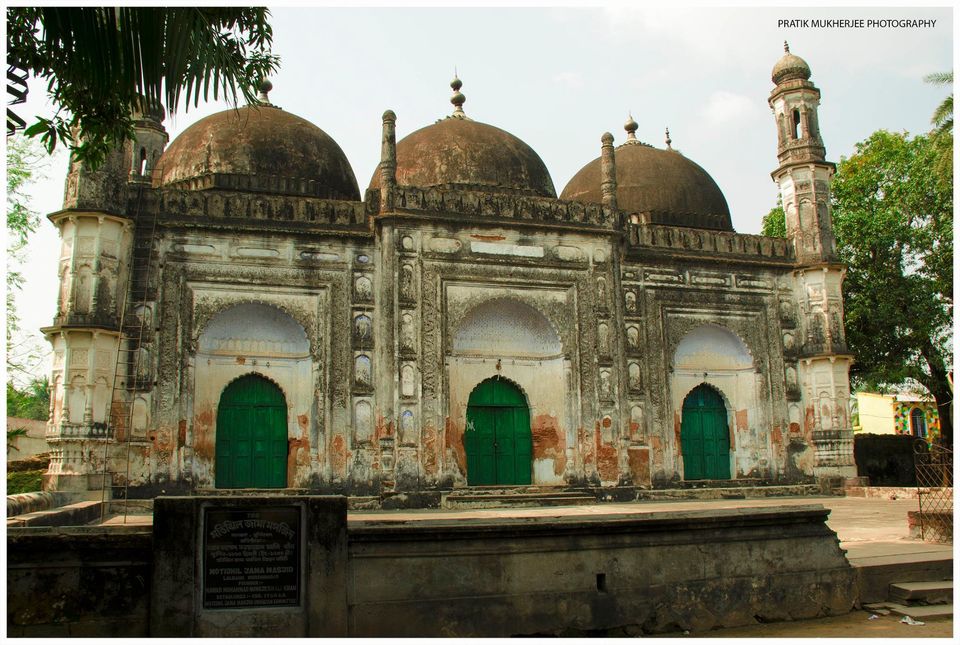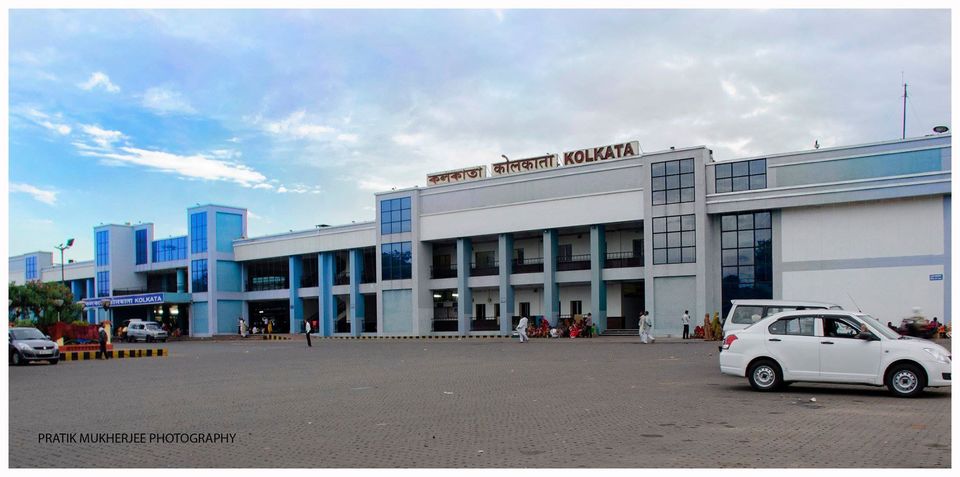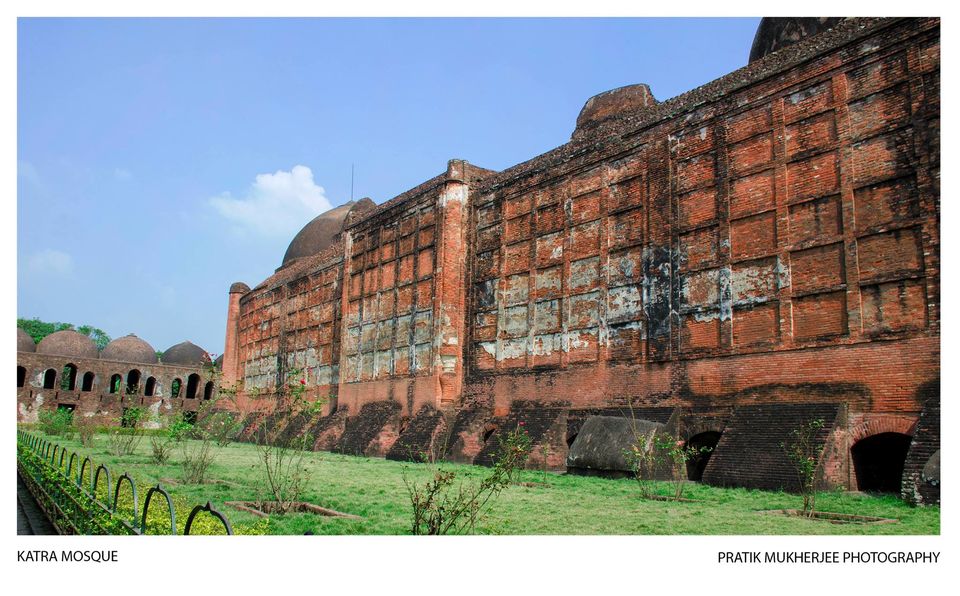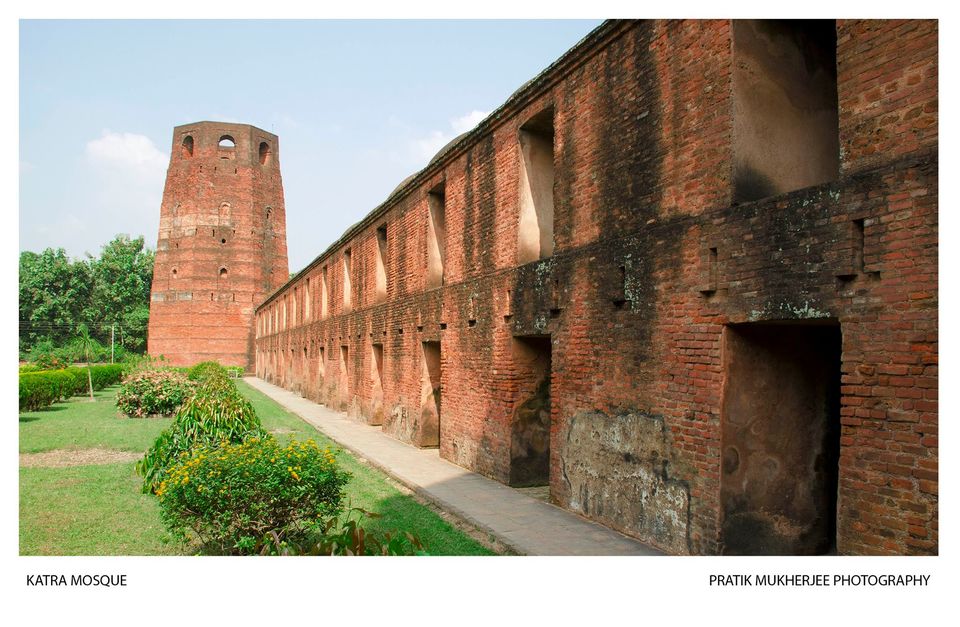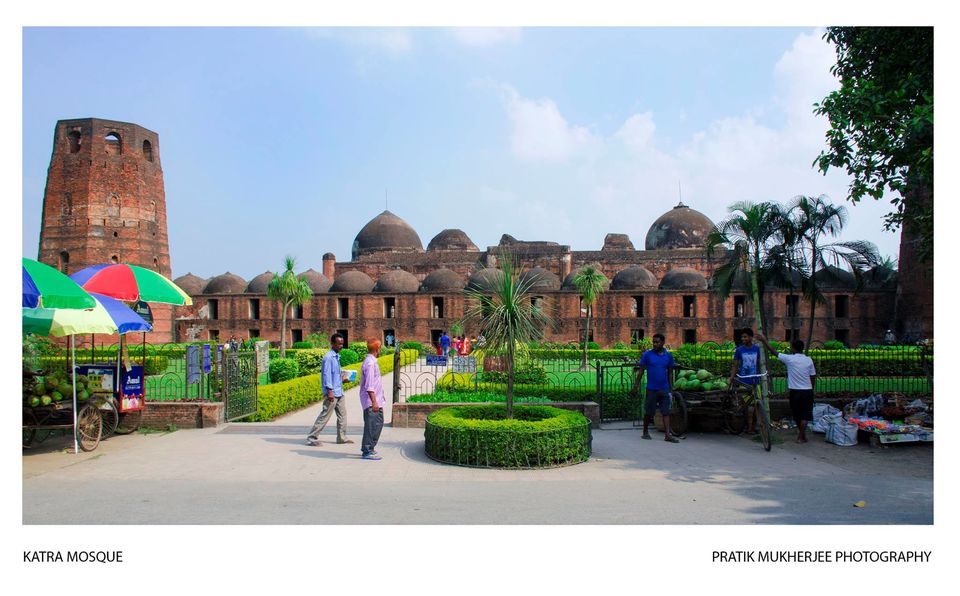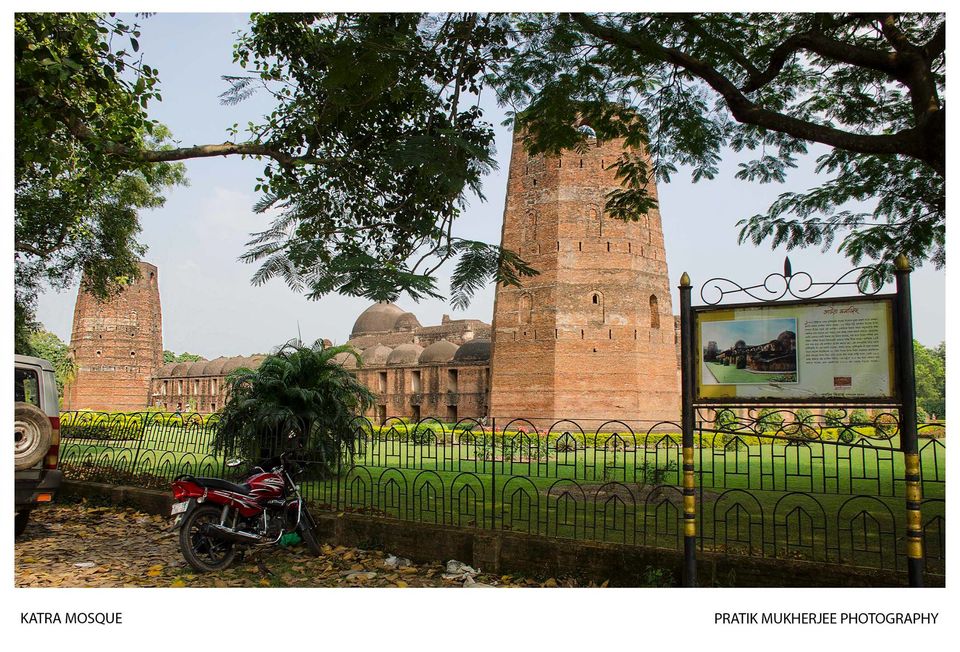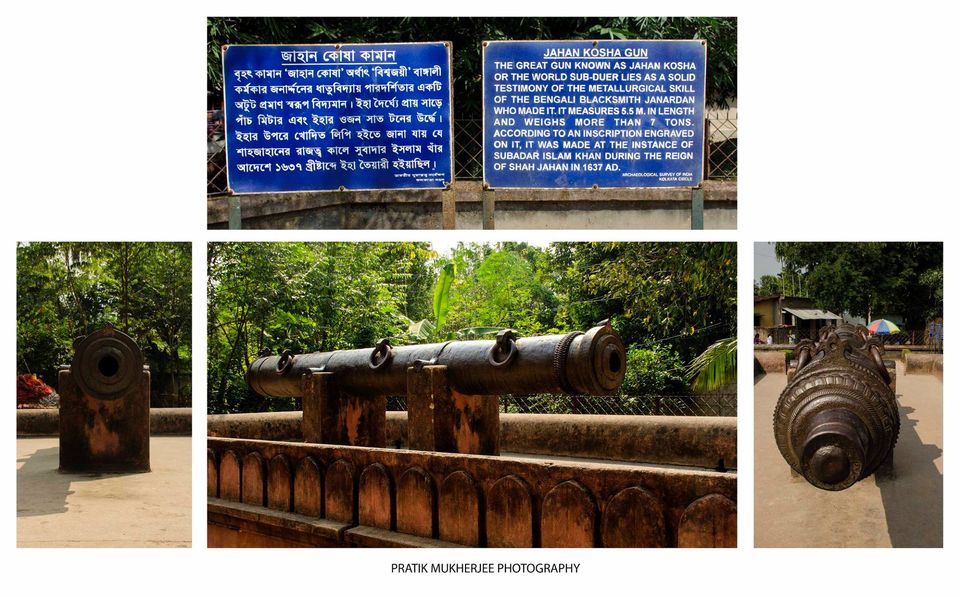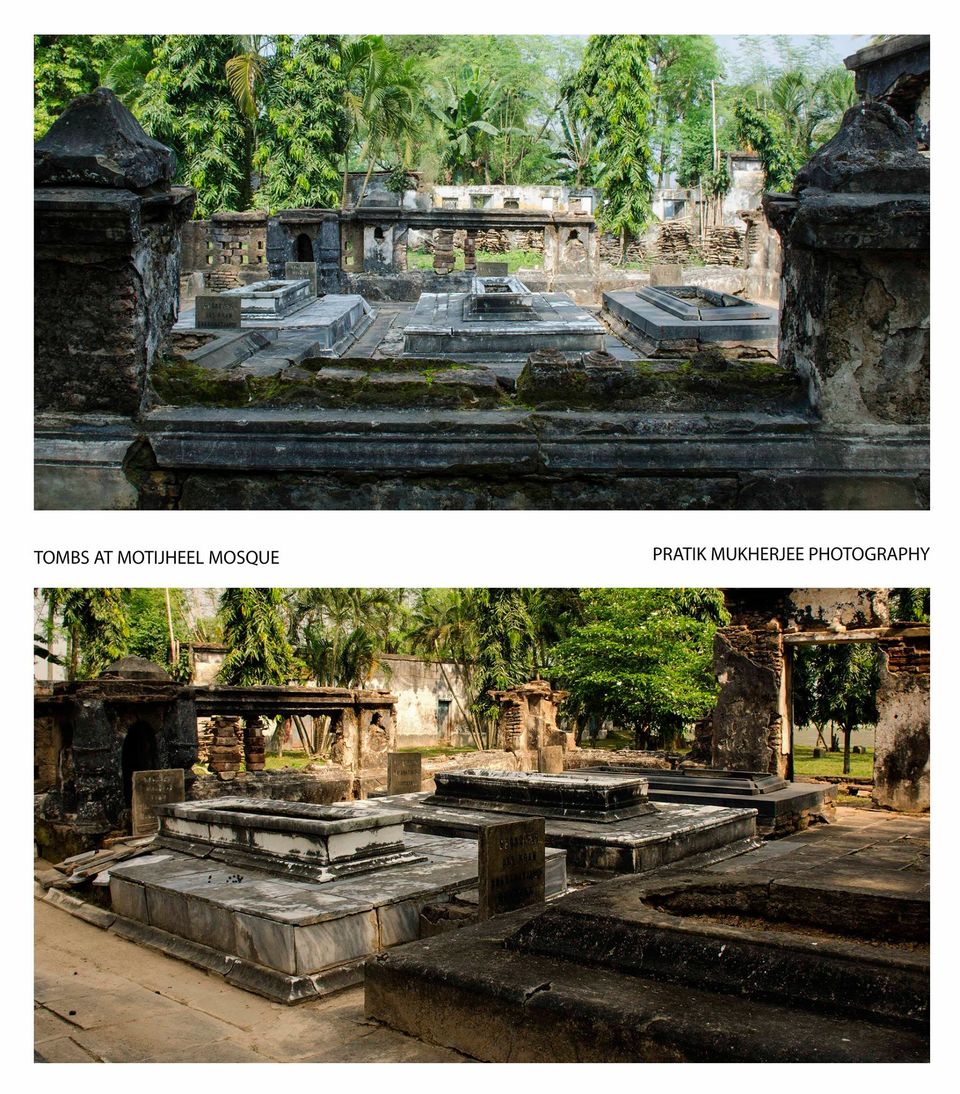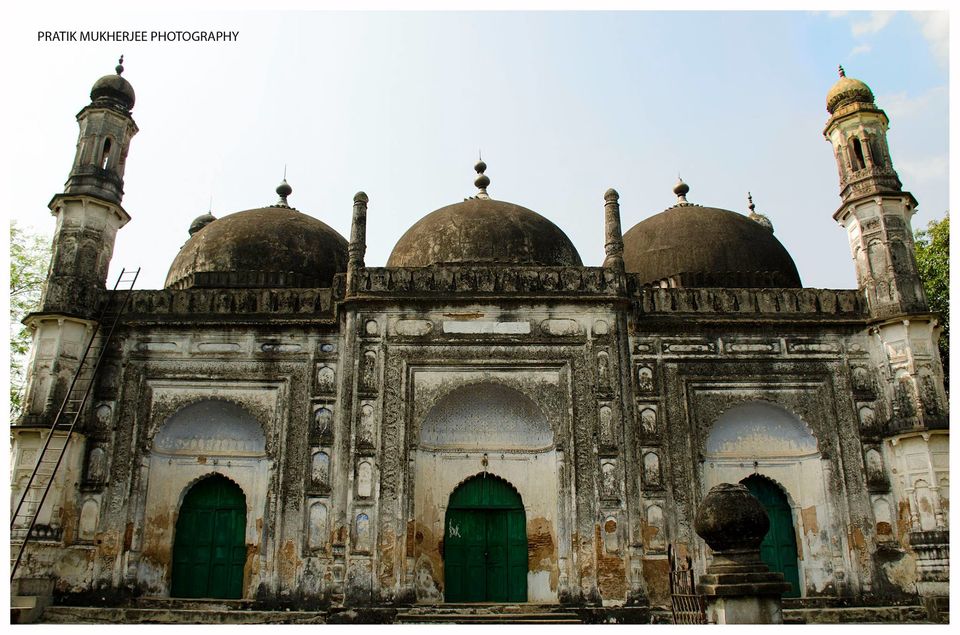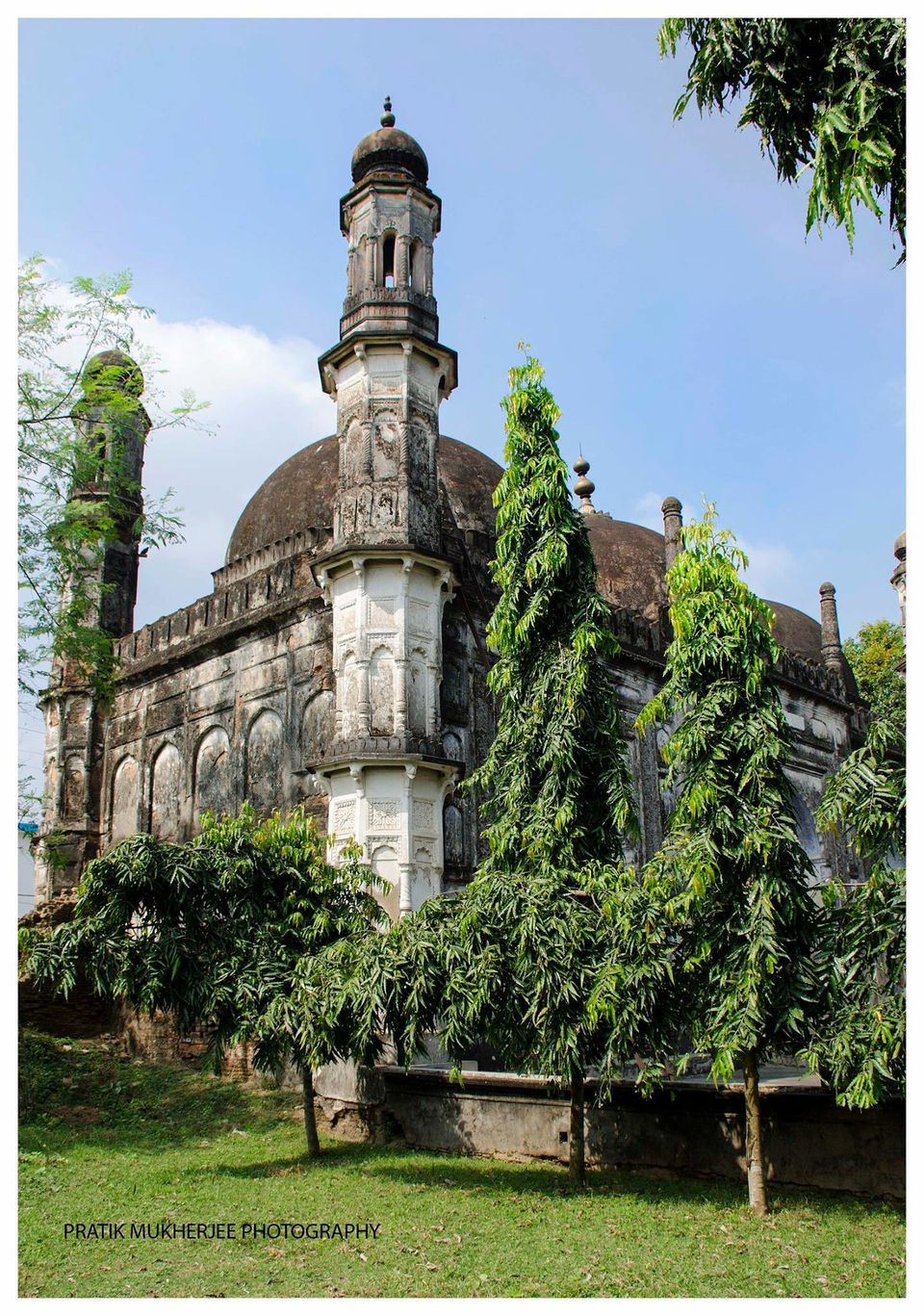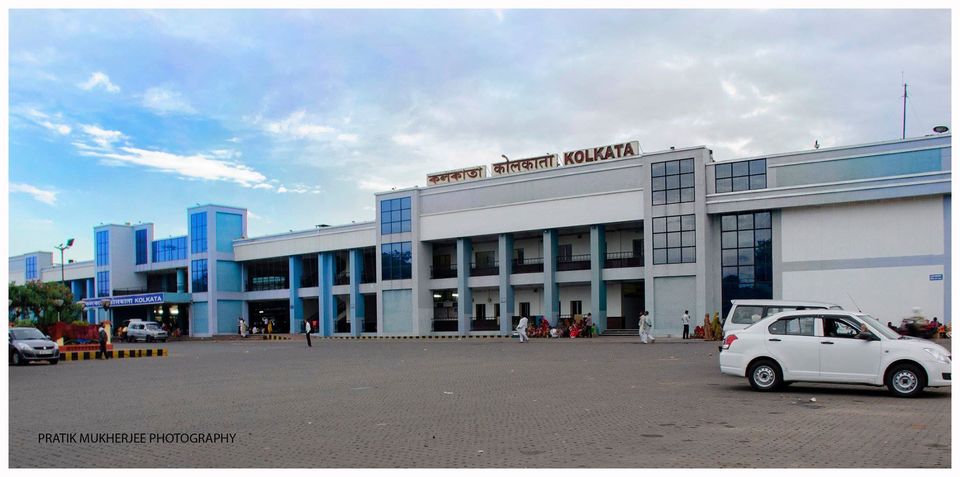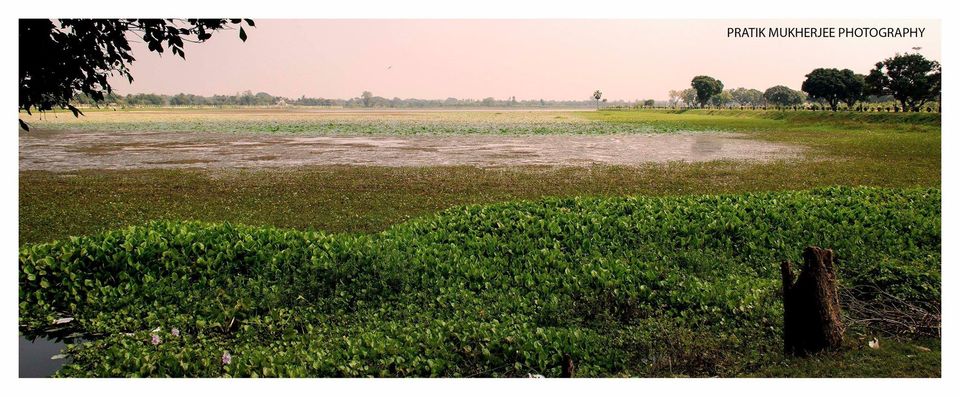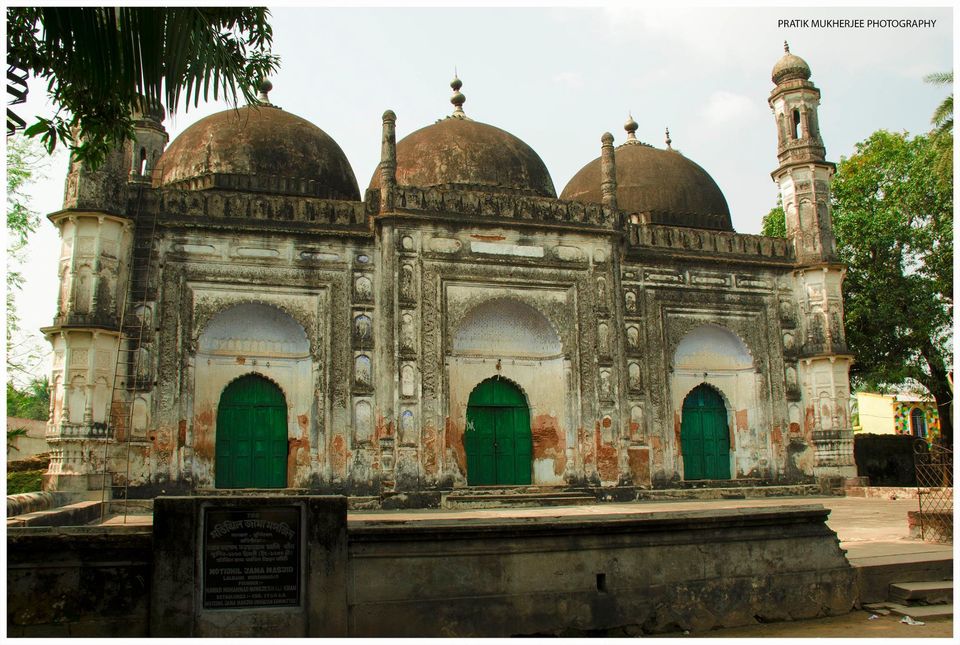 Important Information Before Journey:
Indian Rail ticket booking : Indian railway ticket counter or for online booking log into www.irctc.co.in
Train details which I opted :
13113-Hazarduari Express - KOAA-MBB- 06.50-10.42 (Train No-Train Name-Source station code-Destination station code-Dep. Time-Arrival Time). I went to Murshidabad by this train from Kolkata.
53178-Lalgola Sealdah Passenger- MBB-SDAH-09.35-15.15(Train No-Train Name-Source station code-Destination station code-Dep. Time-Arrival Time). I returned from Murshidabad by this train.
Accomodation:
Hotel Indrajit , contact no : 03482-271858/270564/+919474322932
URL: www.hotelindrajit.in
Hotel Indrajit is one of the best hotel in Murshidabad with Bar & Restaurant Facility along with an Off IMFL liquor shop.
I suggest not to stay in Berhampur as distance between Murshidabad and Berhampur is 11km.
Places Of Interest I visited:
Motijheel – A mosque along with some tombs and a horse shoe shaped lake.
Jahan Kosha Cannon- A huge 17 feet cannon weigh 7 ton made by a Bengali blacksmith Janardan Karmakar.
Katra Masjid – A huge beautiful mosque made by Nawab Murshid Quli Khan in the year 1723-24. You must visit this place. It's one of the iconic architecture in Murshidabad other than Hazarduari Palace.
Fauti /Footi Masjid – It is an incomplete mosque said to be built in a single night in 1740. It remained incomplete as the time was only a single night and those masons could not complete it.
Kathgola Palace – This palace is quite famous for shooting place for movies/daily soaps. The palace is surrounded by 30 acres of garden along with a Jain temple . A must visit for travellers who visit Murshidabad.
House Of Jagat Seth – A small palace shaped house of Jagat Seth , now converted into museum.
Nashipur Rajbari- A replica palace of Hazarduari made by Debi Singha who was a cruel tax collector. It's also converted into museum
Nashipur Akhra - Near to Nashipur Rajbari, this place has a palace and and a Krishna temple. Every year Jhulan Yatra festival is held at this place. Some old utensils, a vintage car and a silver made Chariot/Ratha is kept here.
Tomb of Azim-un-nisa Begum: Begum Azimunnisa , daughter of Murshi Quli Khan was buried alive under the mosque, so that every person who visit this place will walk over her grave. She was buried by her father as she developed a habit of taking medicine made from the liver of human child, resulting in killing of many children at that time. She used to do it secretly, when her father Murshid Quli Khan came to know about this he buried her alive. The mosque got totally destructed due to natural calamity, only one wall is left as a specimen.
Jafarganj cemetery/Mir jafar family tomb/1000 tomb - This is private cemetery of Mir Jafar family. It is said that there are 1000 tombs in this graveyard. You can see tomb of Mir Jafar's and Last Nawab of Bengal Wasif Ali Mirza.
Nimak haram Deori - This is the gate of Mir Jafar's family house. It's said that Siraj-ud-Doula was killed here.
Wasif Manzil – Wasif Manzil or New palace made by Nawab Wasif Ali Mirza is worth seeing. Though you have to see the palace from outside as no one is allowed to enter inside it.
Hazarduari Palace & Immambara – The most iconic architecture of Murshidabad is this palace. It has 1000 doors both real and fake. It is actually a museum now maintained by ASI. Mobile phones and camera are not allowed in this palace, you have to deposit outside. This place is a must see in Murshidabad. This museum is enriched with many silver utensils, rare paintings, ammunition, amber works etc. Hazarduari palace is situated on bank of the river Bhagirathi. Nizamat Imambara is just opposite of Hazarduari palace is said to be the largest Imambara of India. You have to see it from outside as it's only opened on the day of Muharram.
Food/Lunch /Dinner/beverages:
Have your lunch at Hotel Sagnik which you may find on the way to Wasif Manzil from Jafarganj cemetery. The thali is quite economic and tasty.
Hotel Indrajit has its own family restaurant and a Bar & Restaurant. One must try the authentic chicken biriyani cooked in Murshidabad style. It's really tasty. Hotel Sagnik organize Biriyani festival during Durga puja.
Hotel Indrajit has IMFL off shop outside and they keep most of all IMFL in their bar. Price is affordable.
Nightlife:
There's no nightlife in Murshidabad, better to stay at hotel in late evening as hardly people roam outside.
Key points:
Don't miss to see free wild parrots ( I have spotted 25) in front of Hazarduari Palace (look above at emblem)
A gigantic chandelier in Durbar hall of Hazarduari Palace is the best thing you can find in Hazarduari Palace. It was a gift from Queen Victoria.
Don't miss the biriyani of Hotel Indrajit.
Don't waste money on hiring a car or auto rickshaw if you are a solo traveller or only with 2/3 members. Hire a toto (kind of cycle rickshaw) , it's cheap in cost.
I found a very nice toto driver who is local resident of Murshidabad and will guide you about spots, his name is Tarun and his mobile number is +91-8001160040. He took INR. 400 only for the whole day and showed me the all the spots I stated above.
Nightstay is not required in Murshidabad, one can see all the places in a single day but it will be a hectic trip. You can get Hazarduari Express as return train at 5 p.m. on the same day.
Frequent Searches Leading To This Page:-
west bengal tourism murshidabad package, murshidabad west bengal india, murshidabad west bengal tourism, west bengal tour package