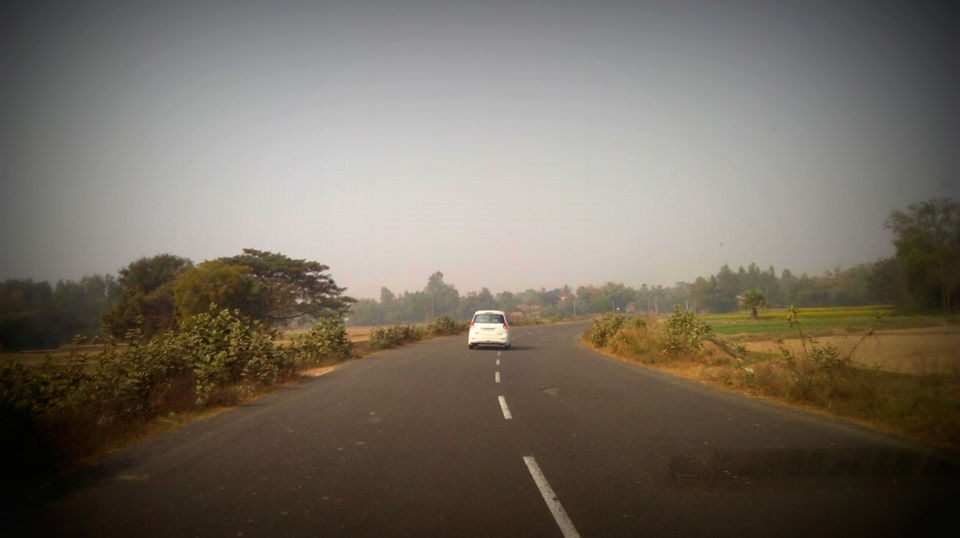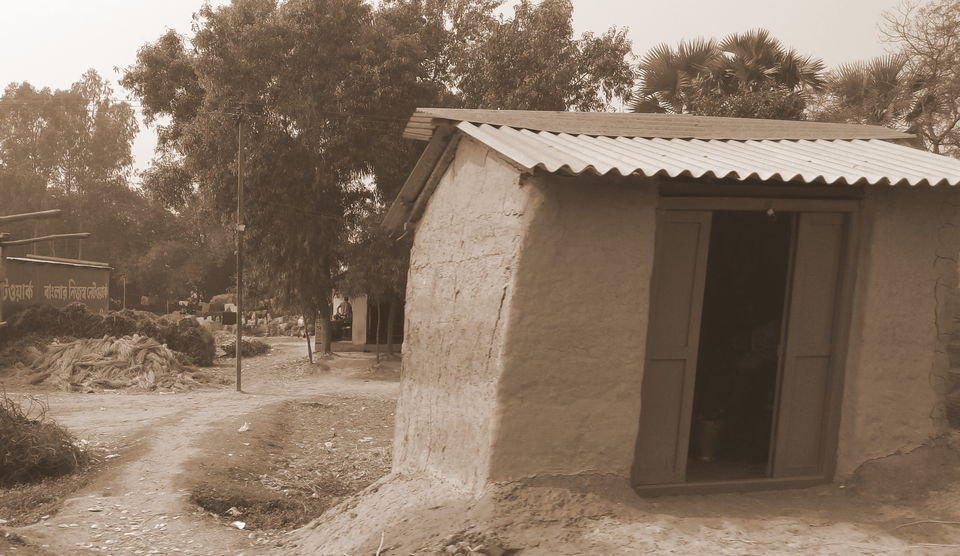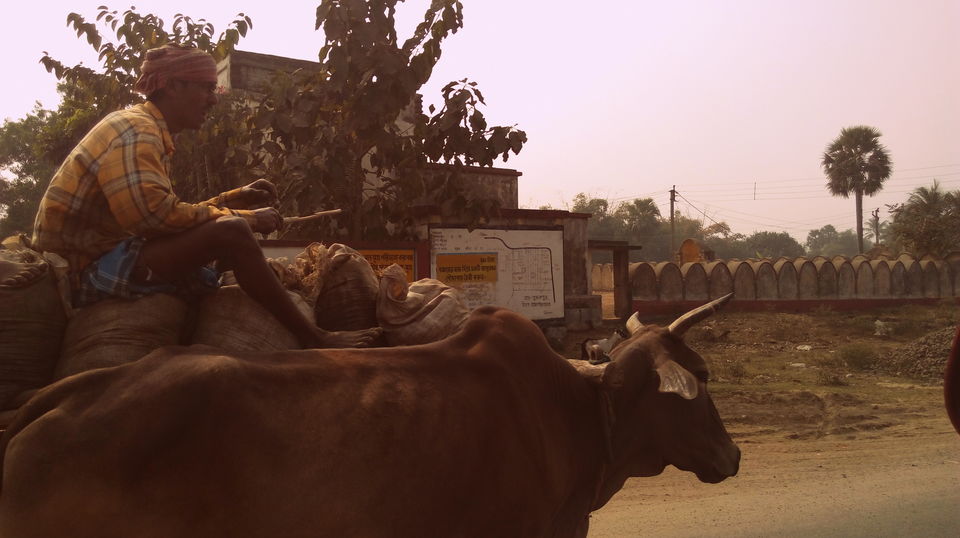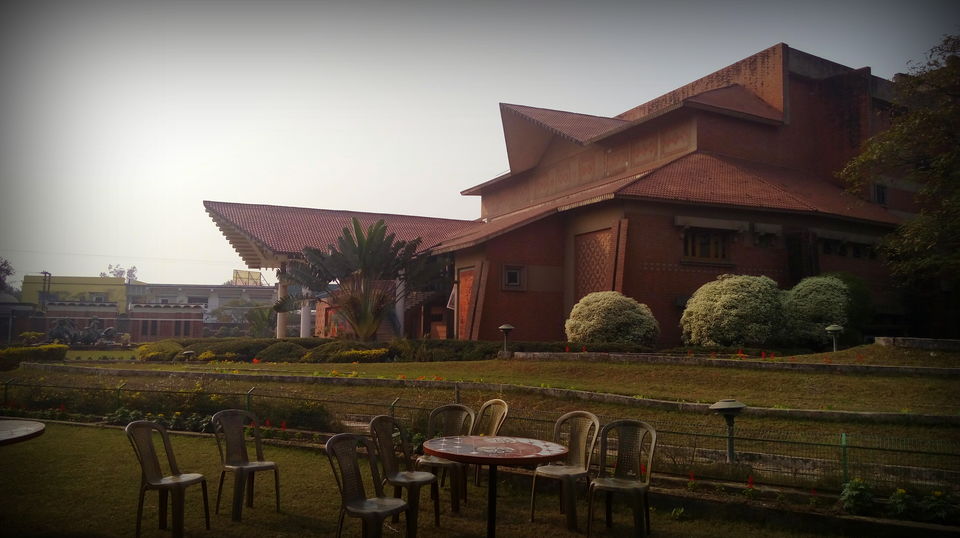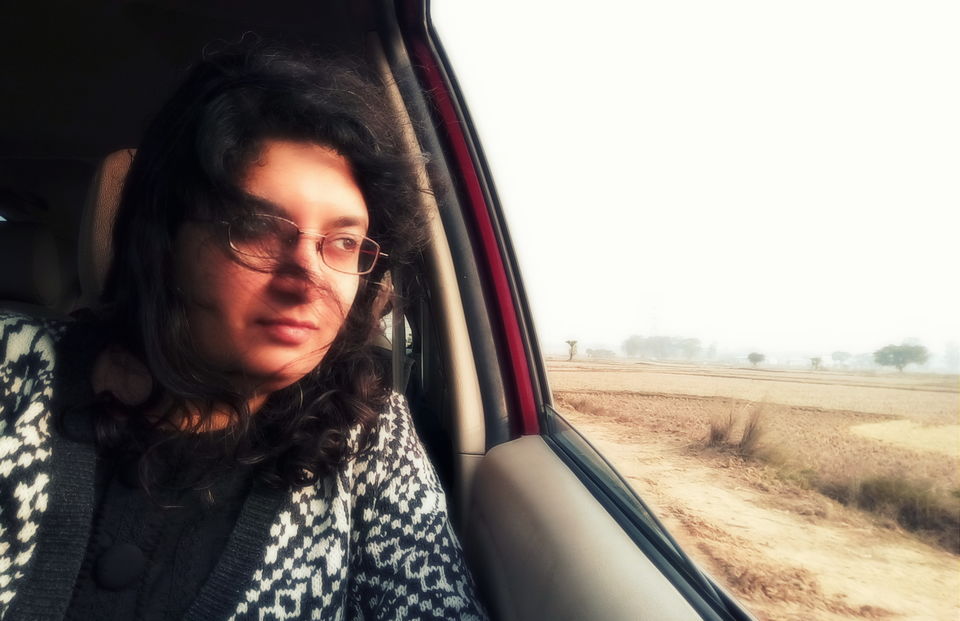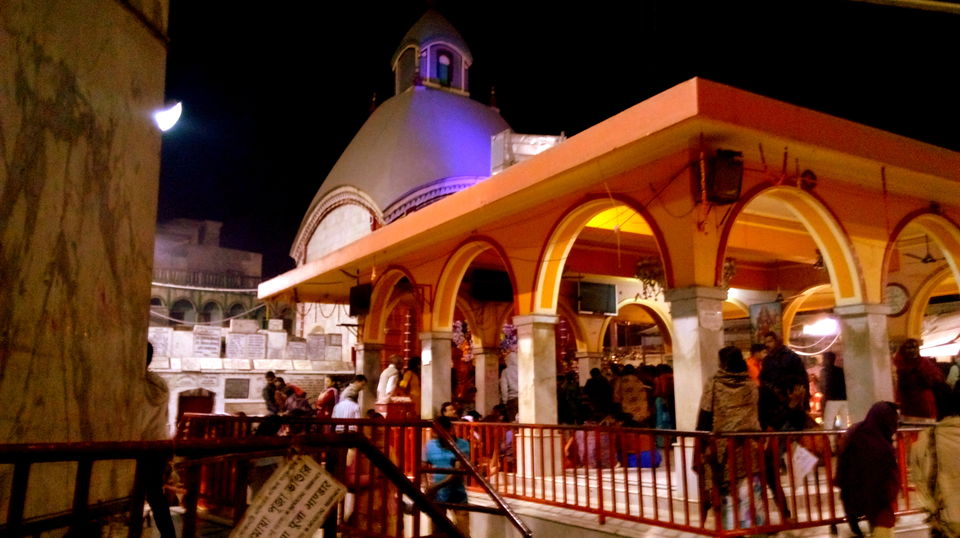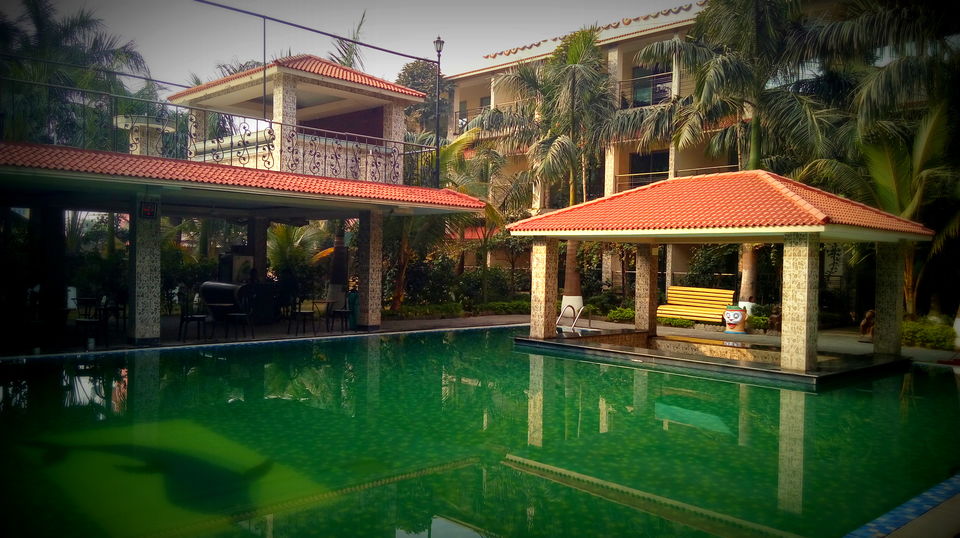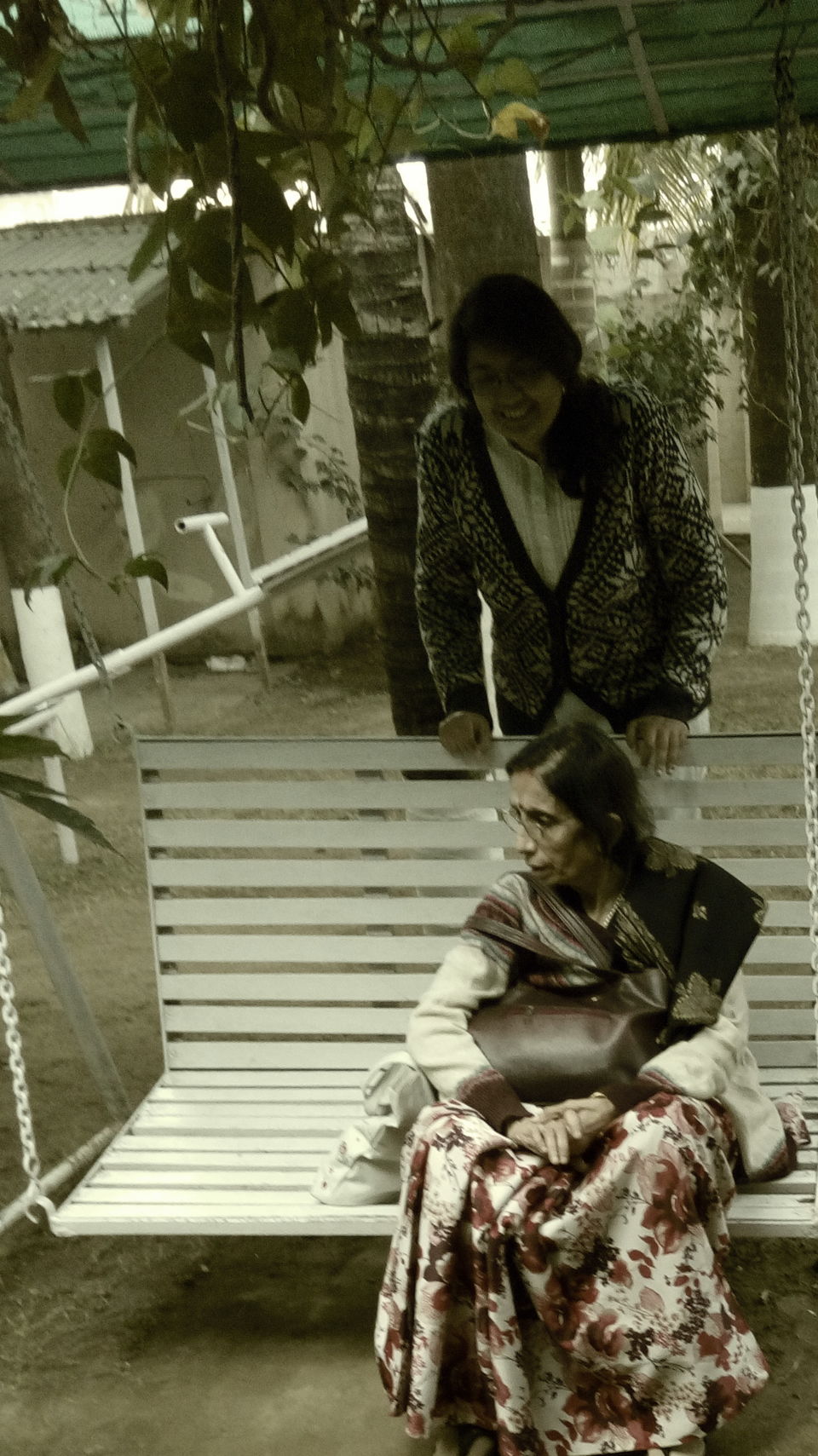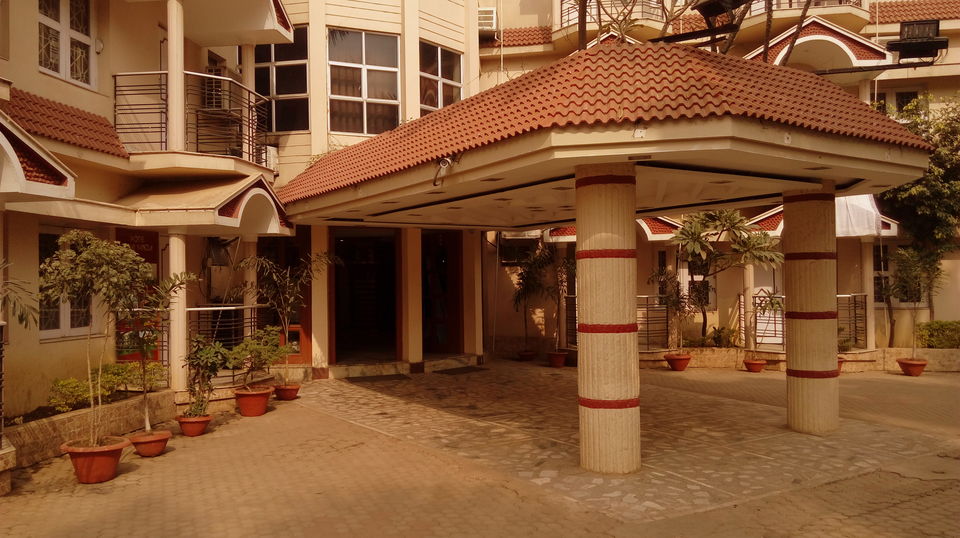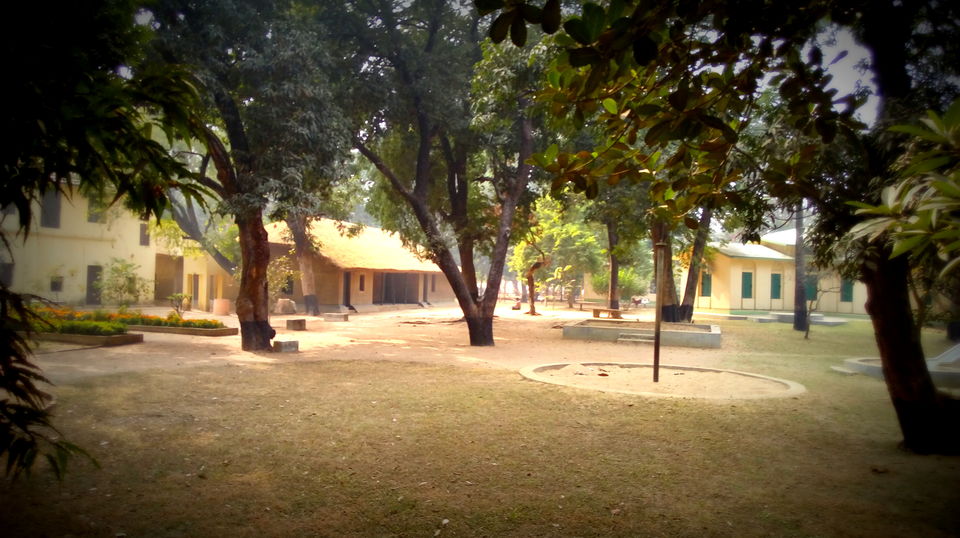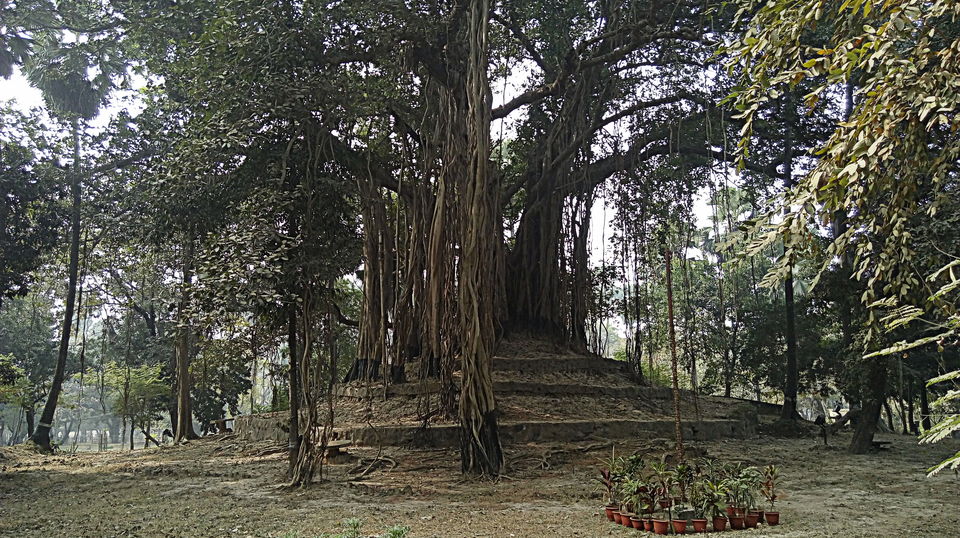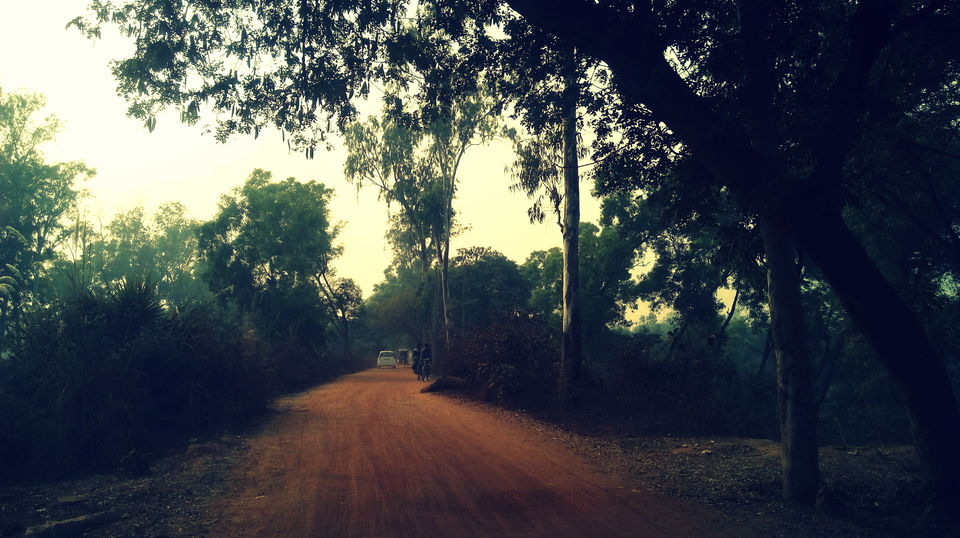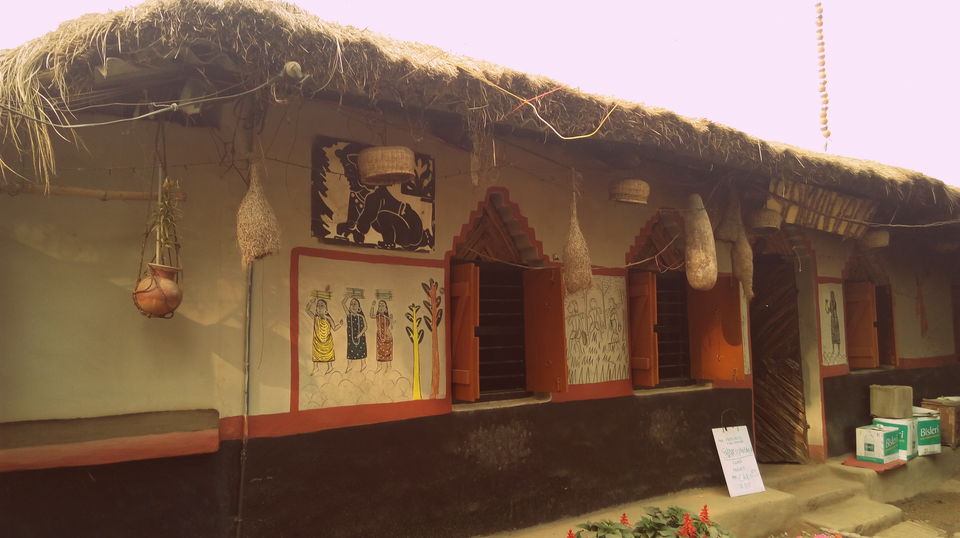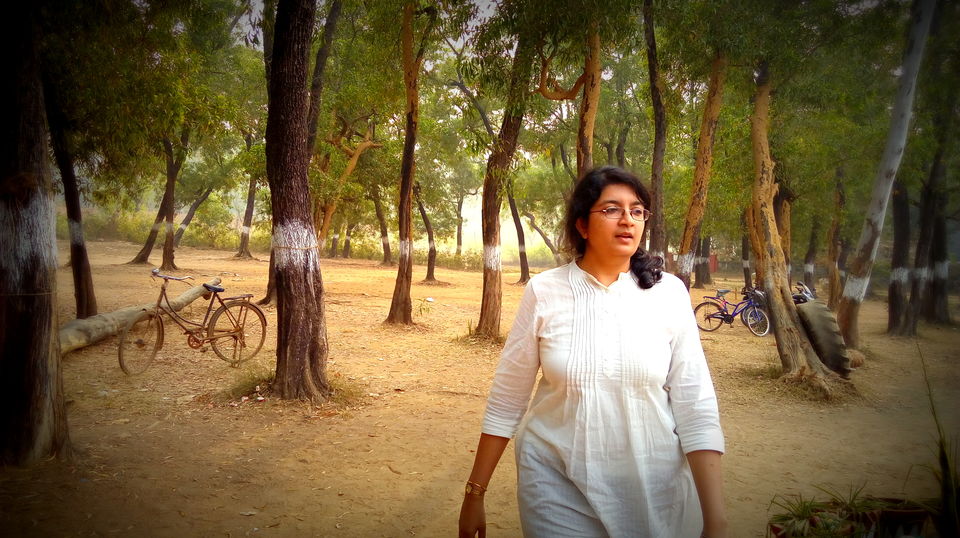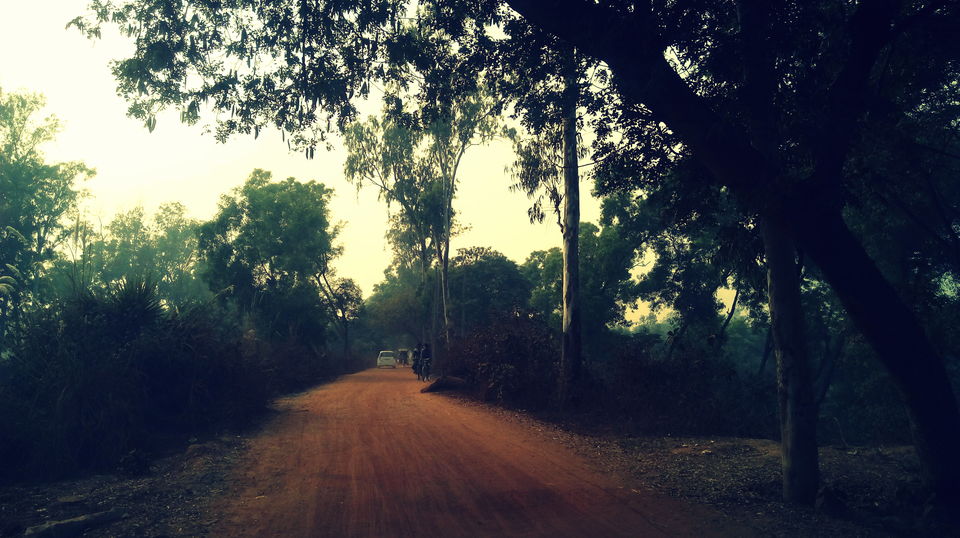 Some trips are not about the destination but more about the journey. When people talk about West Bengal it is mostly about the hustle bustle, the crowd, Ilish maach or Durga Puja. For most people Bengal starts and ends with Kolkata. Being a non-resident bengali, Bengal remains a mystery to me. This winter though I had a taste of rural Bengal, the Lal paharir desh. The destination was Tarapith and Santiniketan but as I said the journey was more inspiring. The long stretches of tree lined road zig-zagging through the small villages was mesmerizing. I almost felt like a Labrador sticking my head out of the window to feel the wind on my face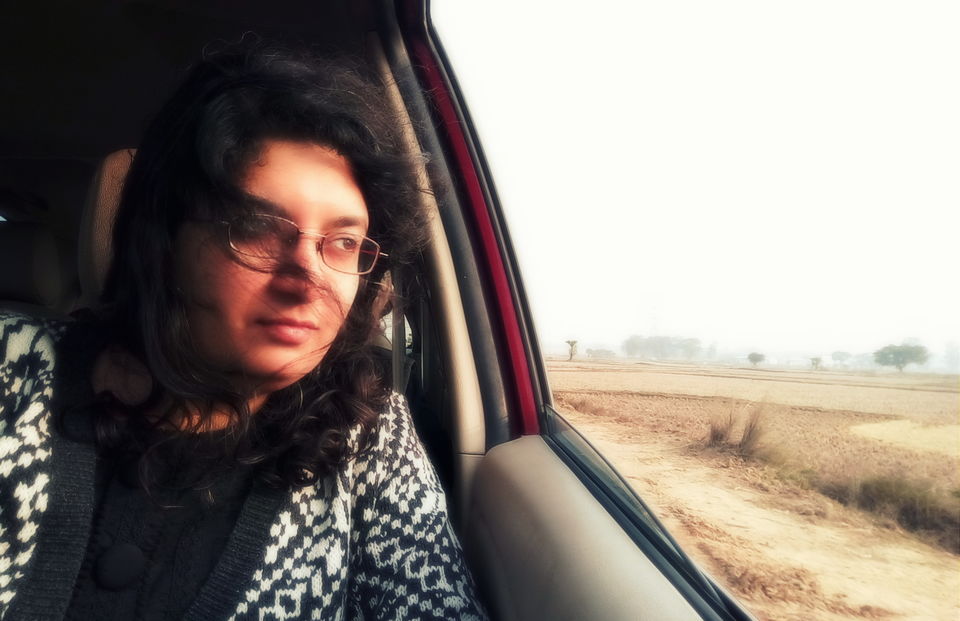 .
It was a family road trip so not the most pocket friendly trip I have undertaken. We started from Uttarpara by 9am and travelled across the state zipping past Dankuni, Bardhhaman, Sriniketan,Bolpur and Rampurhat. Santiniketan has a tourist resort which serves really yummy bengali food. The servers walk around in Santiniketan style panjabis and the food is served on terracotta plates and bowls. The quantity and quality of food is very good especially the Rosogolla at the end is a feather in the hat. We opted for veg thalis and it is unlimited so almost everyone ended up stuffed like a turkey. After the quick lunch stop we resumed our journey to Tarapith.
At Tarapith we stayed at Sonar Bangla hotel ( not the ITC one). Since we reached Tarapith around 5 pm we had sufficient time to check-in and freshen up before visiting the temple. Tarapith is a shaktipith and is very well known because of ByamaKhyapa. It is also believed that the Goddess fulfils everyone's wishes. Our group comprised of mostly geriatric age group people so our driver arranged a Panda who charged us 200 bucks per head for direct entry into the temple.
Bengalis are extremely snooty about their ways of worship and no one is permitted touch the idols at any of our temples unless they are males with the sacred thread. So I was quite surprised to see that in Tarapith they let you touch the idol. A special mention for the temple guards who were extremely helpful. We were accompanied by a hemiplegic patient and there are substantial number of steps. The moment we reached the gates of the temple, the security came forward with a wheel chair and carried her up the steps. The temple is extremely unusual with the tantriks performing pujas and the huge throngs of devotees chanting in the queues. We were taken into the Garbha griha from a side door and asked to touch the goddess to seek her blessings. The temple priests place the Goddess' hair over the devotees to bless them. There is no time to dilly-dally, once darshan is done everyone is squeezed out of the temple.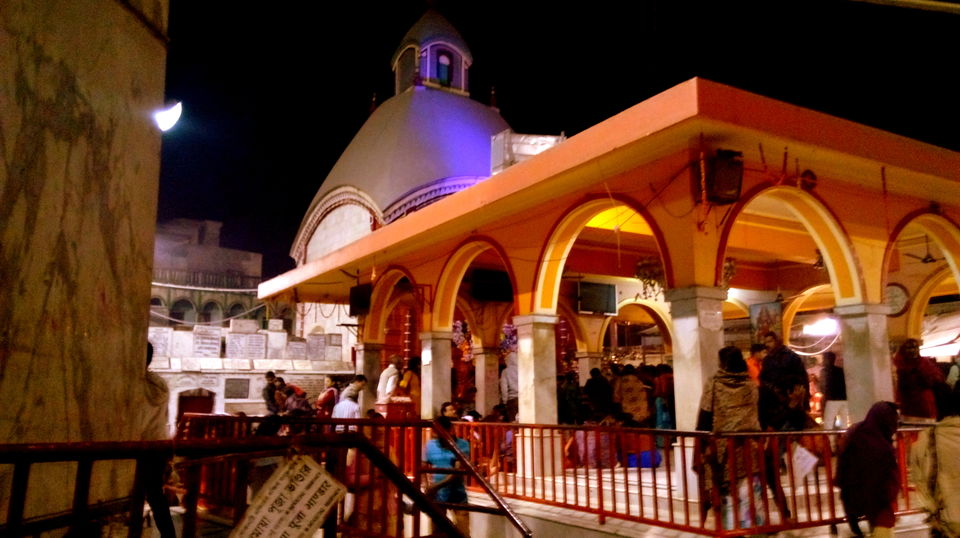 It took us hardly half an hour to complete our prayers and darshan. The Birbhum district gets really cold by night and the road to the temple is lined with shops selling tea, biscuits to chicken and mutton kebabs. For the horrified ones, Tara Maa is Maa Kali and every morning goats are sacrificed to appease her which is then distributed to the poor. After a leisurely cup of tea, we strolled back to our hotel for a hearty meal and a good night's rest before moving on with our journey.
Next morning after breakfast our journey to Santiniketan began. In Santiniketan though there will be Toto walas who say that cars are not permitted, most of the BiswaBharati University can be seen from the main road. And they anyway don't permit people inside. Avoid visiting Shantiniketan on a Wednesday as it is closed. We couldn't visit any museums and had to satisfy ourselves from the other side of the fence. The road is dotted with shops which sell really cheap purses, dresses, jewellery and Kantha products. By afternoon we started our search for a resort which serves delicious and authentic bengali food.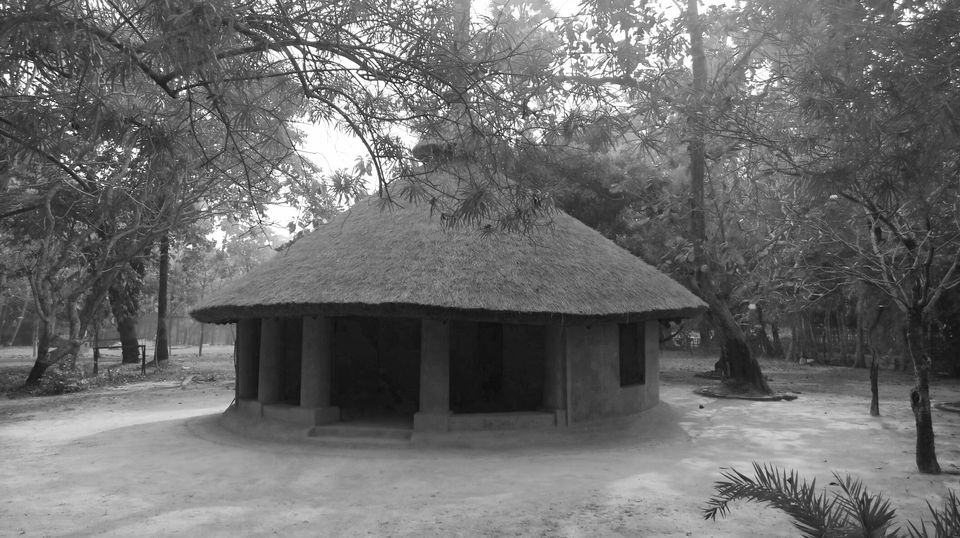 There are no roads to take us to the Santiniketan resort, one has to go winding around the trees and the red soil when it suddenly appears out of nowhere. The décor reminds one of a typical village household complete with a tyre swing and a palanquin. There is no menu card and all you have to do is ask what is there. The meal begins with hot rice and a healthy spoon of home made pure ghee. Then there was brinjal fry, spinach fry, aloo posto and moong daal. Then came the mutton curry. So tender it melted in our mouths. The lunch was wrapped up with a bowl of payesh and date chatni with papad. It was nothing different from what we are used to eating at home and yet the taste was absolutely divine, finger licking good.
I had grown up hearing stories of the Bauls of Bengal, the nomads singing songs of love, life and God. As the time drew nearer to start our journey back, it felt incomplete without a Baul song. As we came out of the resort, I could hear the strains of ektara and lo behold!! in front of me two bauls appeared singing and dancing. The tune was so addictive that it stayed kept playing in our minds as we bid adieu to the rangamatir desh.
And just when I thought it couldn't get any better we reached Shaktigarh. The place famous for its Laengcha, the yang to the yin of rosogolla. With the sweetness of Lady Kenny( another name for laengcha) and the melody of the bauls in my heart we concluded the Tarapith-Santiniketan trip.
Since it was a family trip the cost was not disclosed. There are other ways of going to Tarapith. One can catch a train from Howrah or Seoraphuli to Rampurhat. From Rampurhat station there are carts which take a person to the temple. For visiting Santiniketan one can get train from Howrah to Bolpur. There are many places to stay and since none are online, it gets very difficult to reserve rooms before hand.
Just the way we balance out too much spicy with something sweet, this trip balances out the crowd and dust of Kolkata. It gives a very good perspective about the diversity in Bengal. Made me a little sad though that tourism is not very well promoted in West Bengal.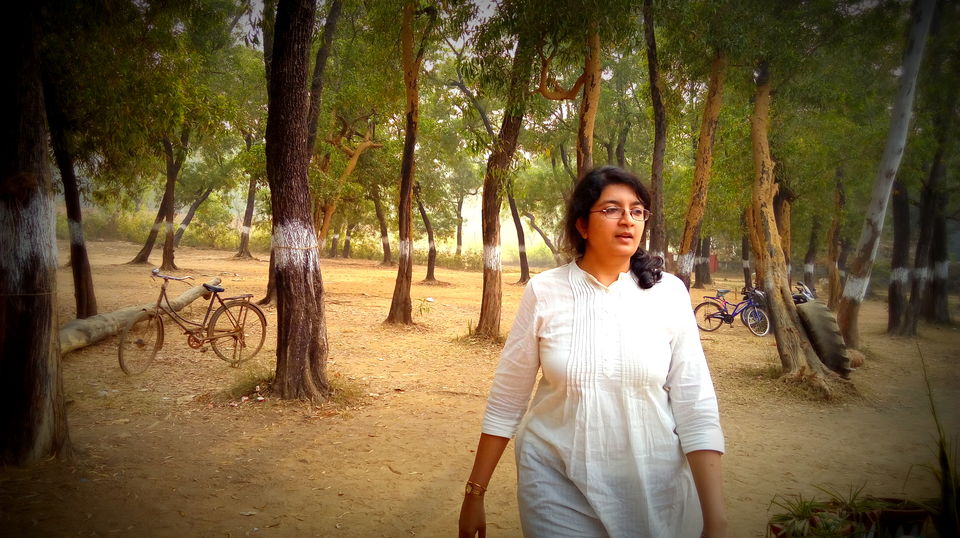 Frequent Searches Leading To This Page:-
lal paharir deshe, rural life in bengal, rural village life of west bengal, rural areas in west bengal, rural life of west bengal