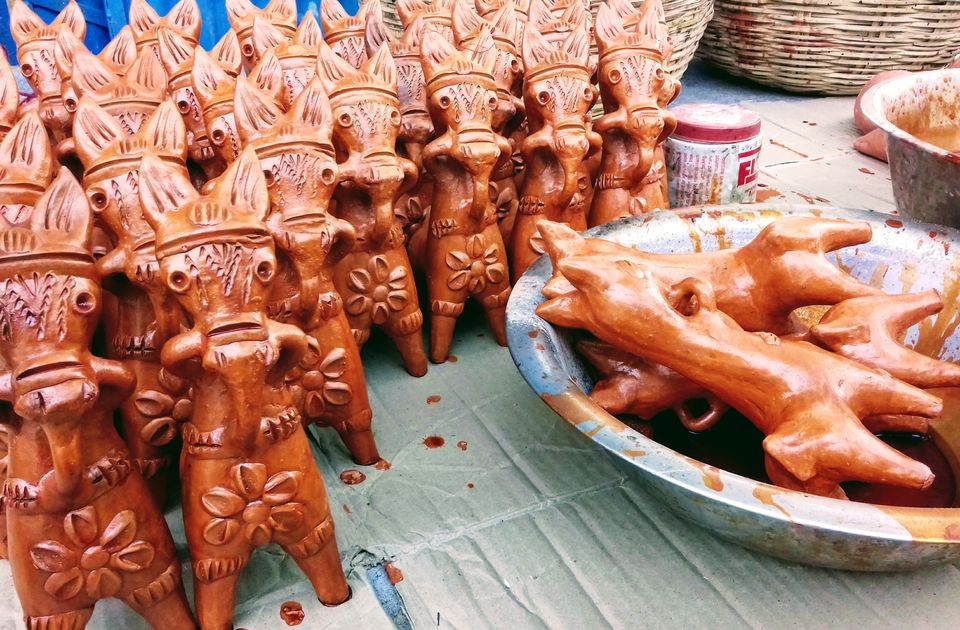 I had a weekend to myself when I was in Kolkata for some work. I was very stressed and decided to look for weekend getaways from Kolkata. Sunderbans was on my mind but I was already doing it the next weekend so it had to be Shantiniketan and Bishnupur. Shantiniketan is the land of Tagore and Bishnupur is very famous for its terracotta temples and the Bankura horse.
I took a bus from Kolkata to Shantiniketan and reached in the afternoon. My room was booked in a resort far from Shantiniketan in a small village called Ruppur in a beautiful resort called Mayas. They had a beautiful room for me which had several of Tagore's photos and poetry on frames. Tagore wrote the national anthem of Bangladesh apart from India. It seems he also inspired Ananda Samarakoon, a Sri Lankan who came to Visva Bharati (University founded by Tagore in Shantiniketan) who wrote the national anthem of Sri Lanka. I took a warm shower and had my lunch
After lunch, it was time to explore Shantiniketan. My first stop was Amar Kutir - a cooperative that produces local crafts. There is a museum that one can visit at Amar Kutir which documents the freedom struggle in Bengal.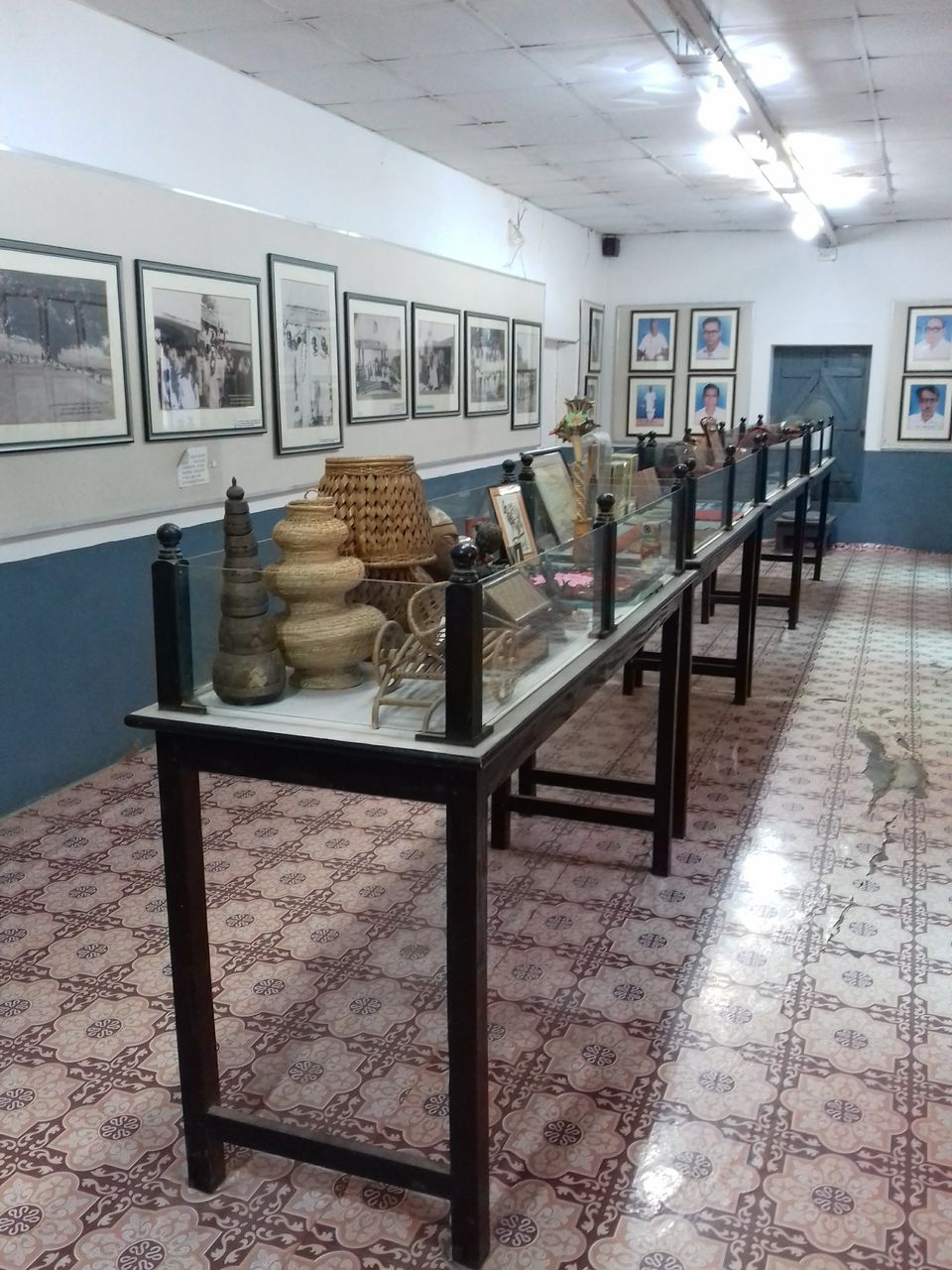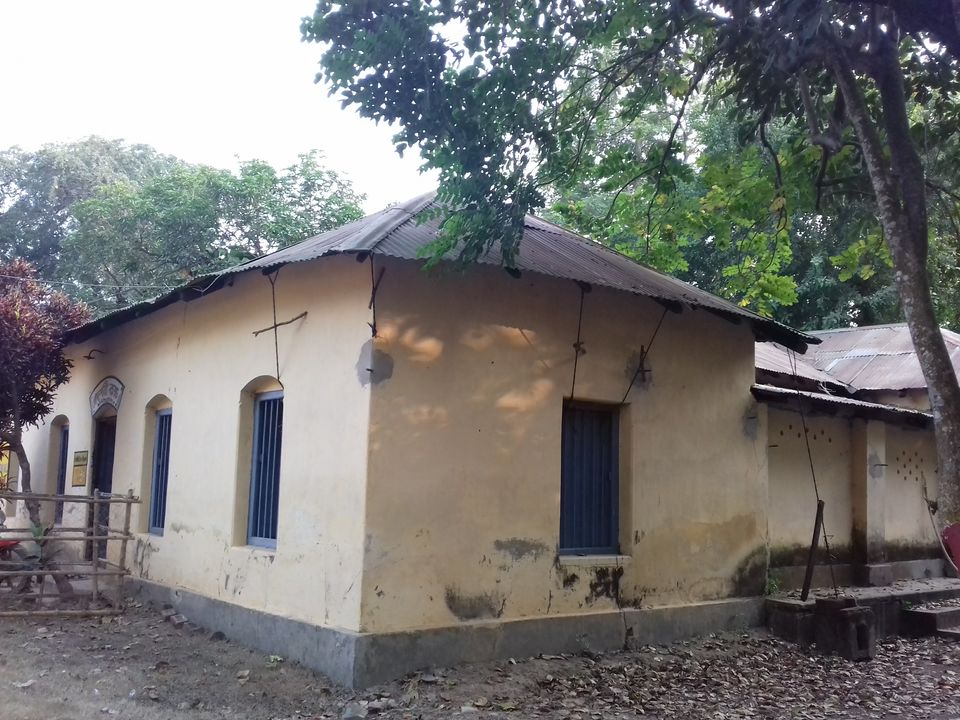 My next stop was Srijani Shilpagram, a place that showcases the traditional houses and handicrafts of the Eastern and the North-Eastern states of India. This place reminded me of the Don Bosco Centre for Indigenous Cultures in Shillong.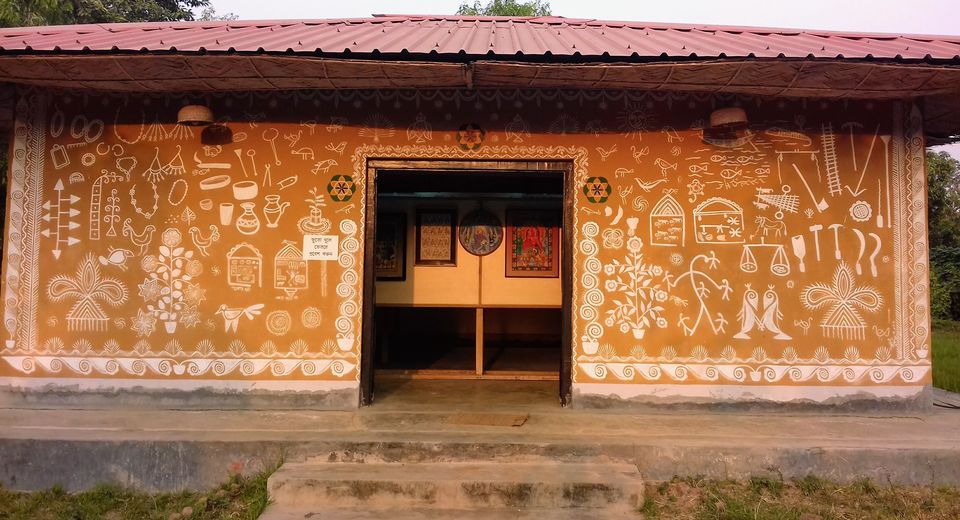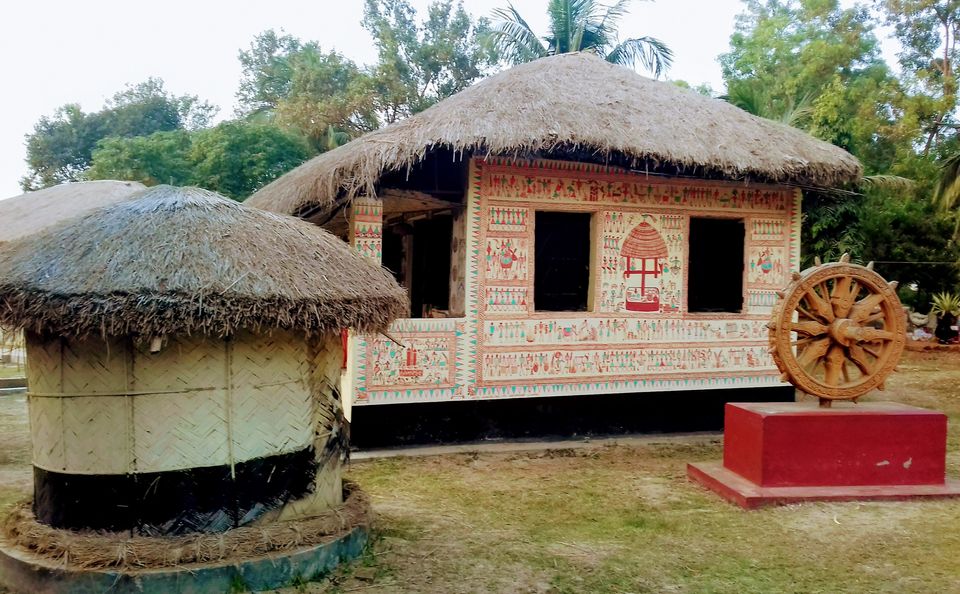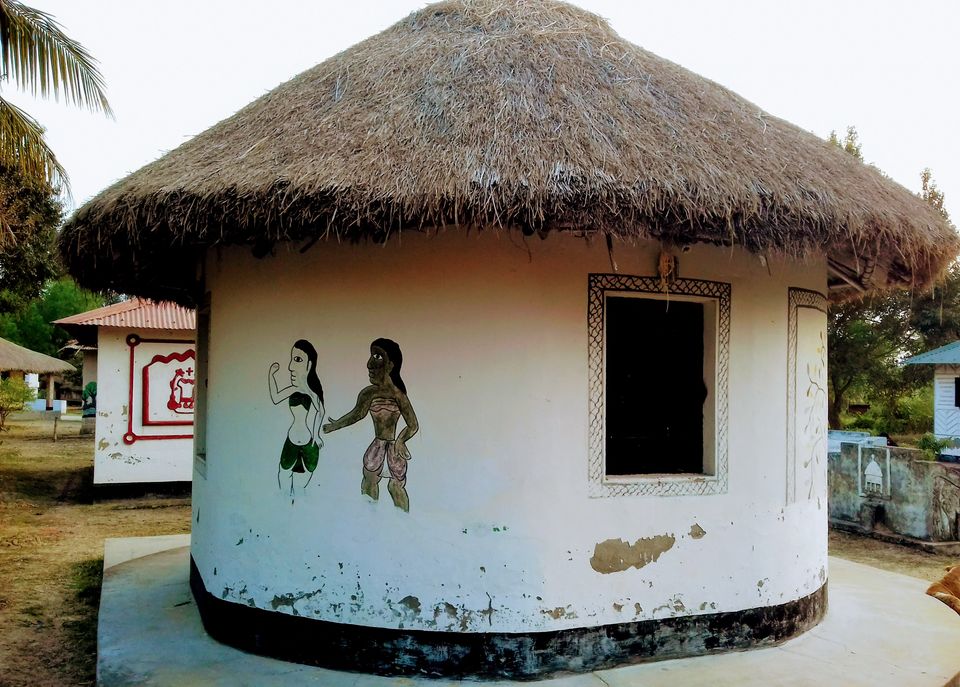 Bad luck - I did not know Shantiniketan Museum is closed on Wednesdays. Please check on the internet before booking a trip to Shantiniketan. Quite tired from walking, I decided to sleep early because I was taking a bus to Bishnupur the next morning.
The next day begins with an amazing breakfast at Mayas.
A bus journey takes me to Bishnupur and I am ready to walk around temples some of which were built in the 17th and 18th century. I hired a guide who I met at the Jor Bangla temple who guided me the rest of the day. The temples we saw during the day: Jor Bangla temple, Radhashyam temple, Shyamrai temple, Kalachand temple, Radhagobinda temple, Nandlal temple and finally the beautiful Rasmancha. We also stopped for lunch at the west Bengal tourism hotel for about an hour.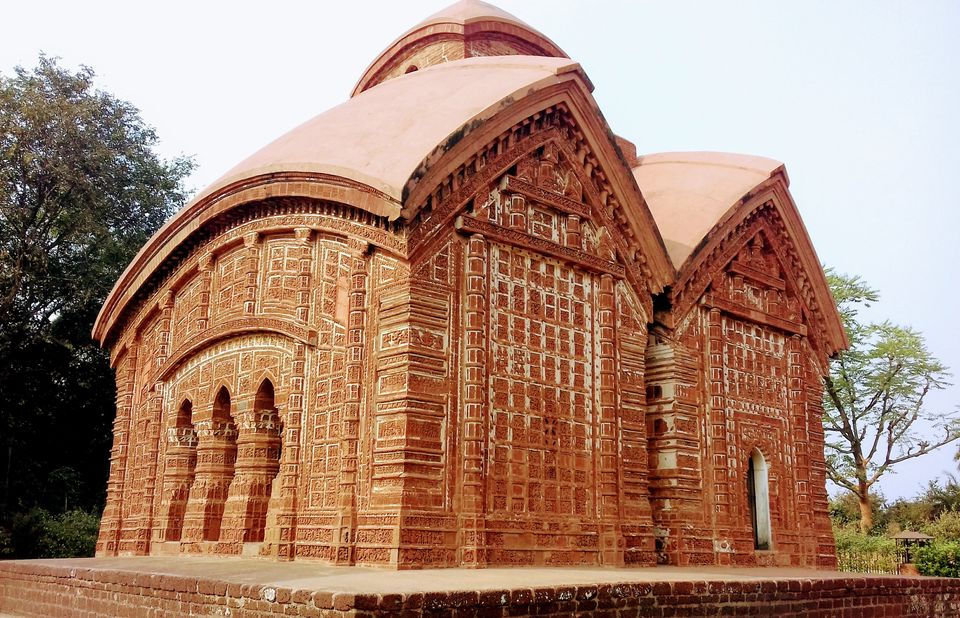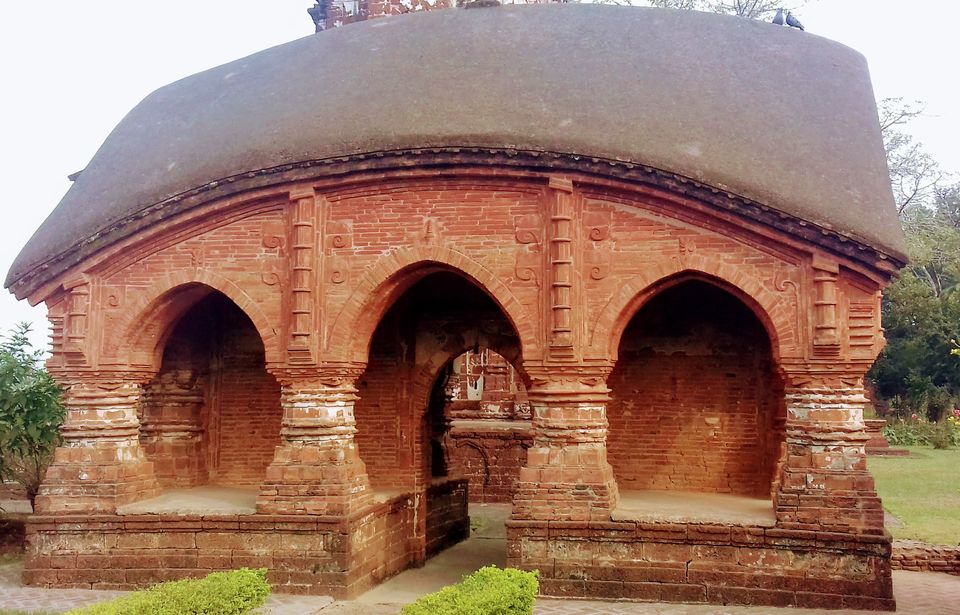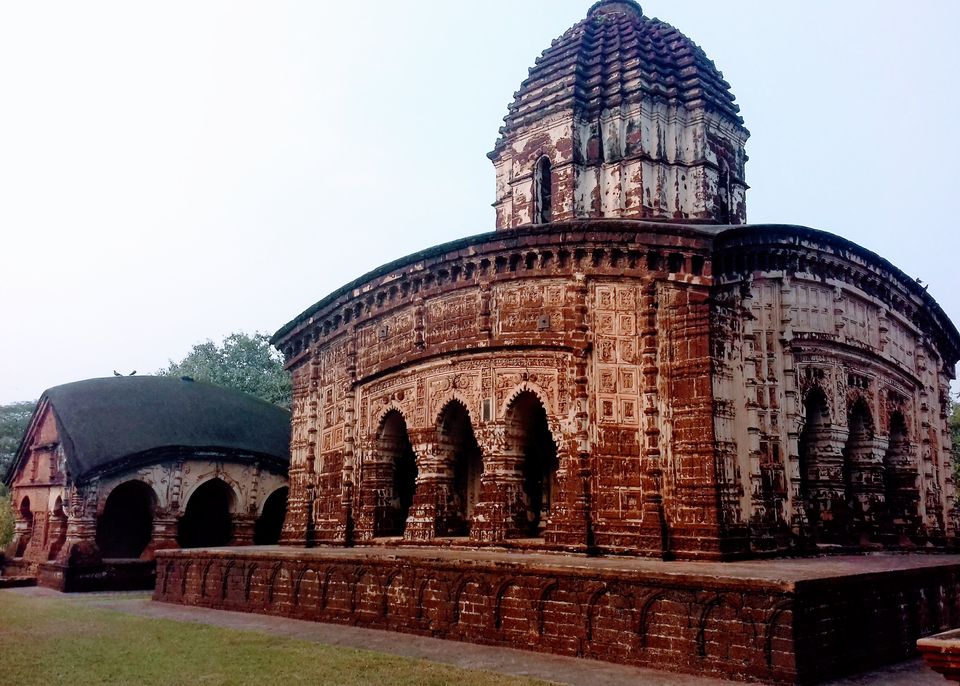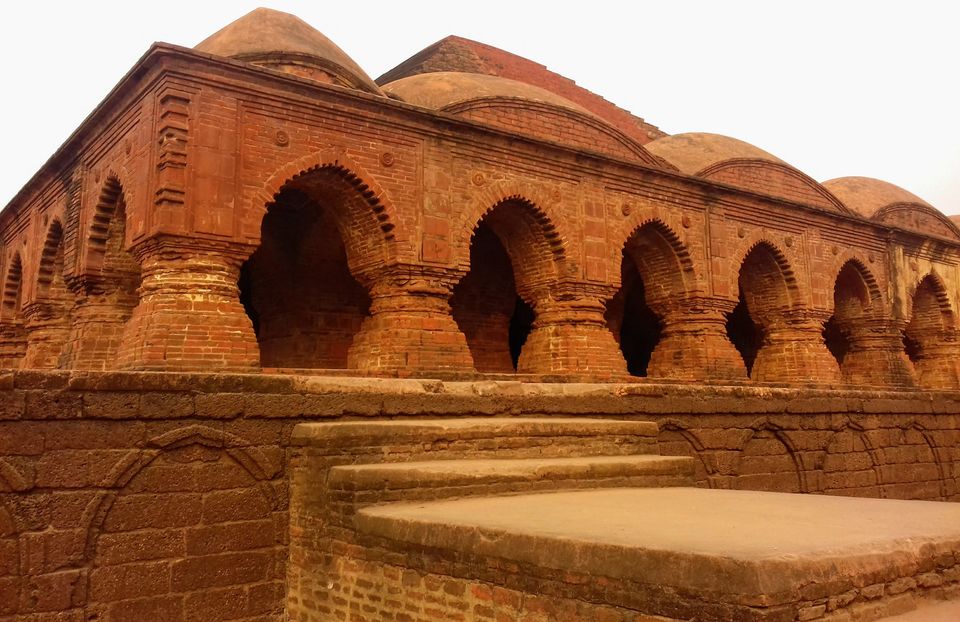 It takes a whole day to visit all the temples and for people like me who love photography, it is best to spend the night in town. However, I had to get back to Kolkata. It was time for Sunderbans.