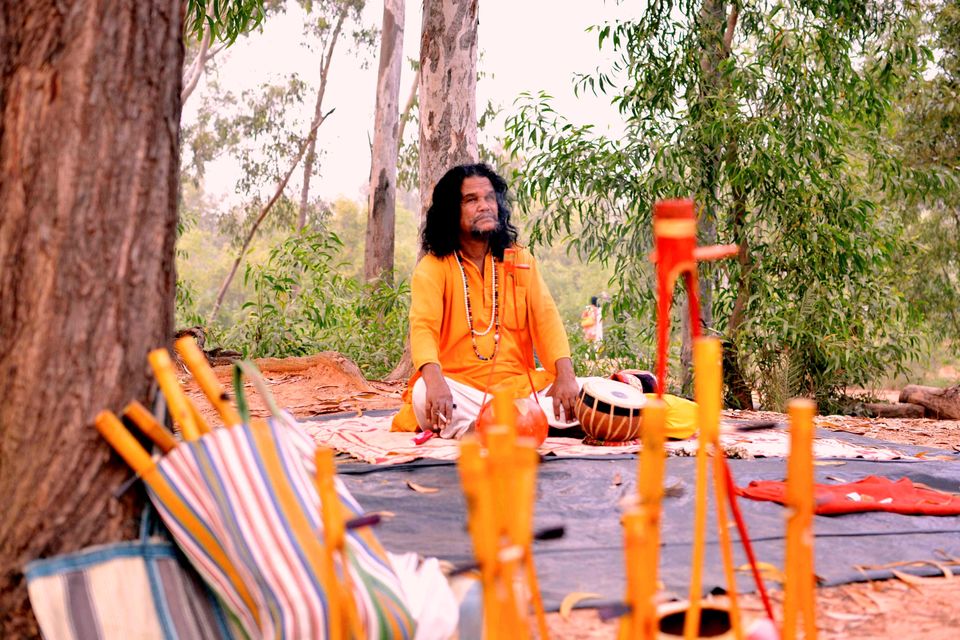 Gurudev Rabindranath Tagore, born in Calcutta (now Kolkata) as 'Robindronath Thakur' (1877-1941) is arguably one of the greatest of greats ever lived on Earth. In the field of poetry, literature, artwork and music, he was a Bengali polymath who later on became an immortal legend in the heart of Indian as well as outsiders. He met with many notable personalities (legends in their respective fields) in his life time like Albert Einstein, Ezra Pound, Robert Bridges, Robert Frost, Mahatma Gandhi, Thomas Mann, George Bernard Shaw, H.G. Wells, Subhas Chandra Bose, Roman Rolland, and many more. He wrote national anthem of India, Sri Lanka and Bangladesh in Bengali which was later translated in to Hindi (for India) and Sinhala (for Sri Lanka) respectively.
Rabindranath Tagore's work is spread all over Shantiniketan which turns the whole town in to a tourist destination.
VISVA-BHARATI UNIVERSITY
Debendranath Tagore, father of Nobel laureate Rabindranath Tagore founded an ashram in Shantiniketan in 1863 where Rabindranath used to meditate in his childhood days and around 1901, he established a school there. His vision was a world where people exists in perfect harmony with nature. So to give direction to his vision, he started an open air school where students study sitting under trees and it continues till date. The teachers sit on raised blocks of stone or pillars and the students sit, forming semi circles on cement blocks opposite to their respective teachers. Tagore started his vision with just 20 acre of land gifted by a zamindaar of Shantiniketan but at present it is spread over more than 1000 acre.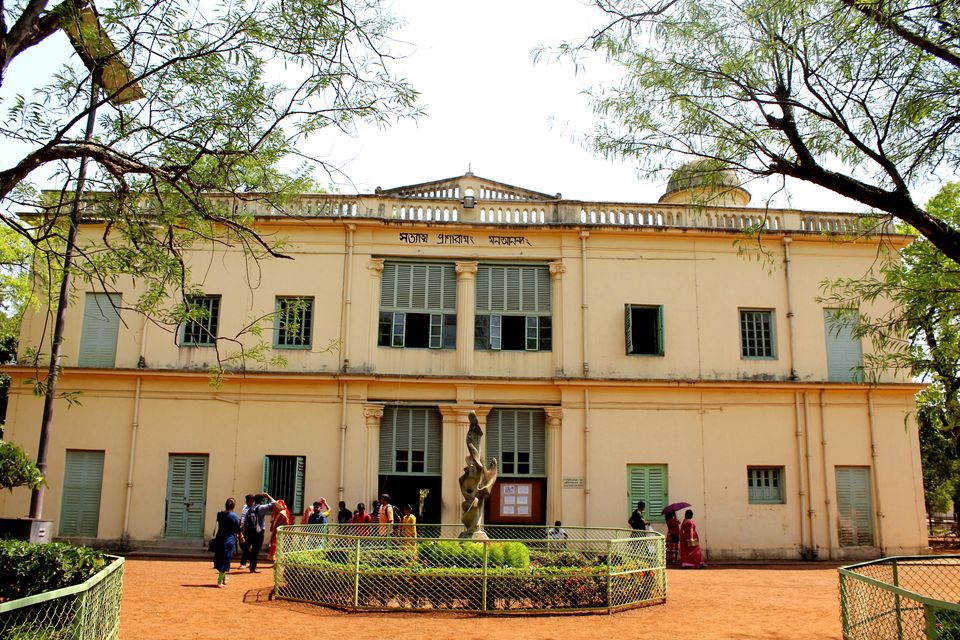 Visva-Bharati University with Prime Minister "Narendra Modi" as it's Vice-Chancellor, in the heart of Shantiniketan grew to become one of India's most renowned places for learning with a list of alumni that includes Amartya Sen (Nobel winning Economist), Satyajit Ray (Oscar winning Director), former queen of Jaipur, Gayatri Devi to name just a few. University campus includes school, departments, institutes, centers, etc. University have 25 language institutes to be exact where 25 different international languages are being taught in addition with many other institutes for learning philosophy, art, dancing, singing, pottery and many more to add.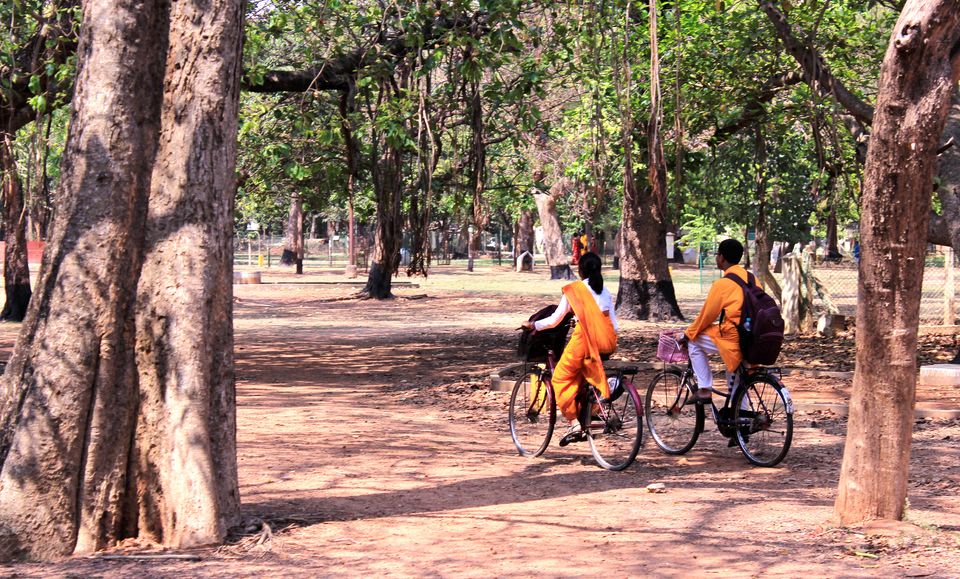 School students look elegantly beautiful in their school attire which is 'kurta-pajama' for boys & 'sari' for girls (class 9-12). Utmost priority is always given to discipline and respect towards nature inside the university.
No one can complete the tour across the campus in a single day as time limits are there for tourists to ensure no disturbance for students inside the campus. But there are few must visit places inside university campus which cannot be missed in any case.
--Chhatim Tala-- (under Chhatim Tree)
Contructed by Debendranath Tagore, father of Rabindranath Tagore. This is a serene open space where Debendranath Tagore used to meditate in his initial days. This is the spot which is responsible for the origin of a great school , Patha Bhavan by Rabindranath Tagore.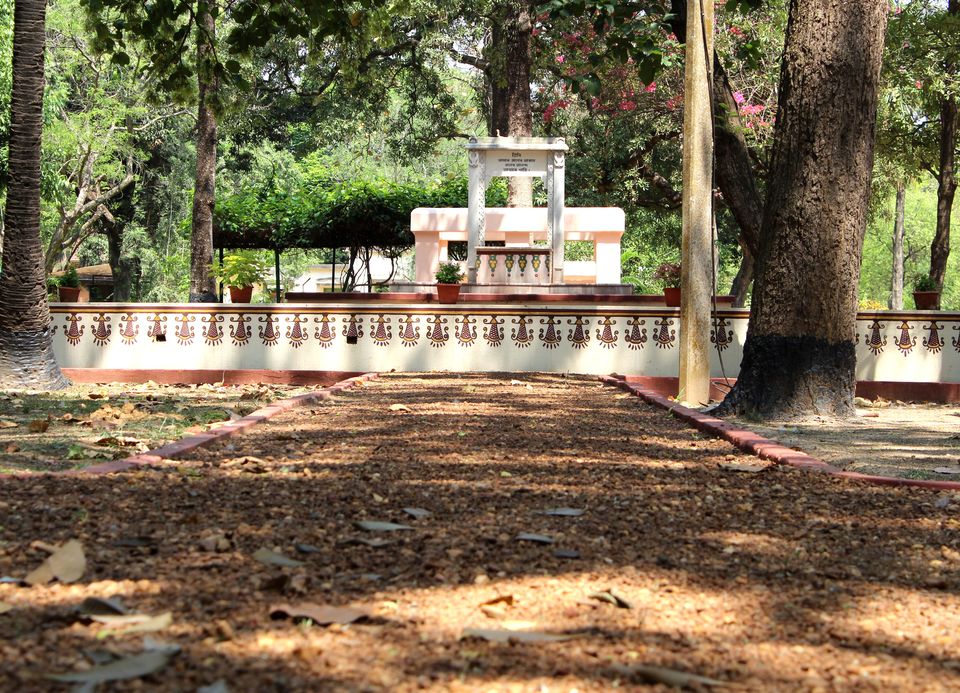 --Upasana Griha--(prayer hall)
One of the most magnificent hall in Shantiniketan is 'Upasana Griha' founded by the father of the poet. This hall was built around 1863 with multi-colored Belgium glass and marble steps on all the four sides. Prayer is held on every Wednesday and everyone is welcomed with the dress code as sari for girls and kurta-pajama for boys.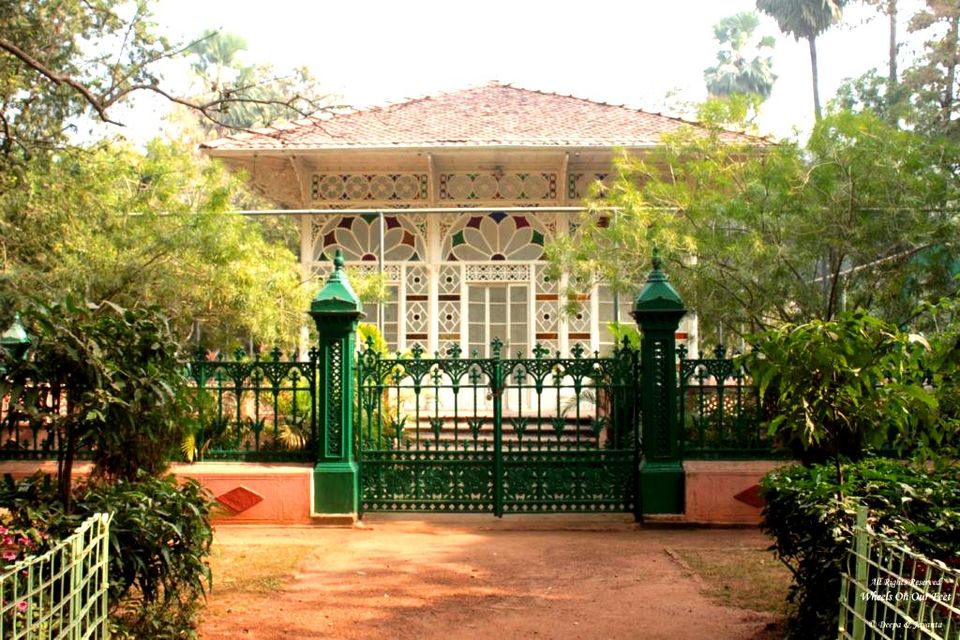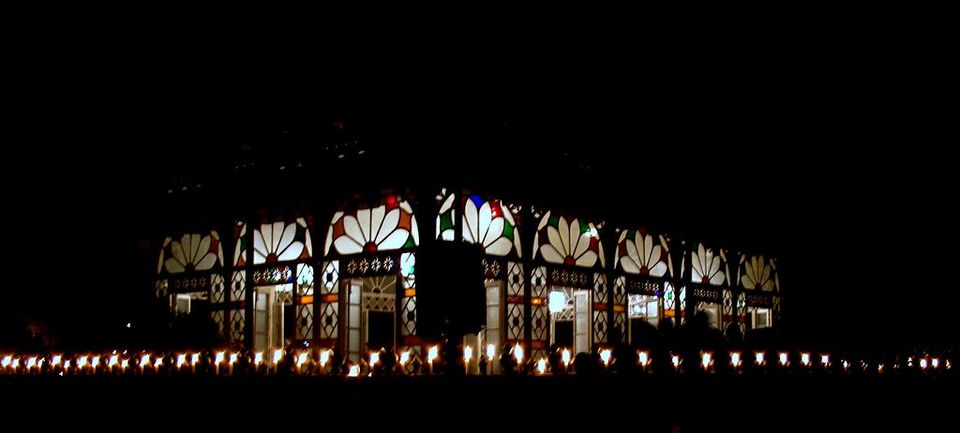 --Visva-Bharati school--
The school is spread over much area and in summer as well as winter days students study sitting on cement blocks on the ground. The vision of Tagore was not to block the creativity and thinking ability of students inside the four walls of a classroom. In rainy season, they continue there studies in regular classrooms inside the school building.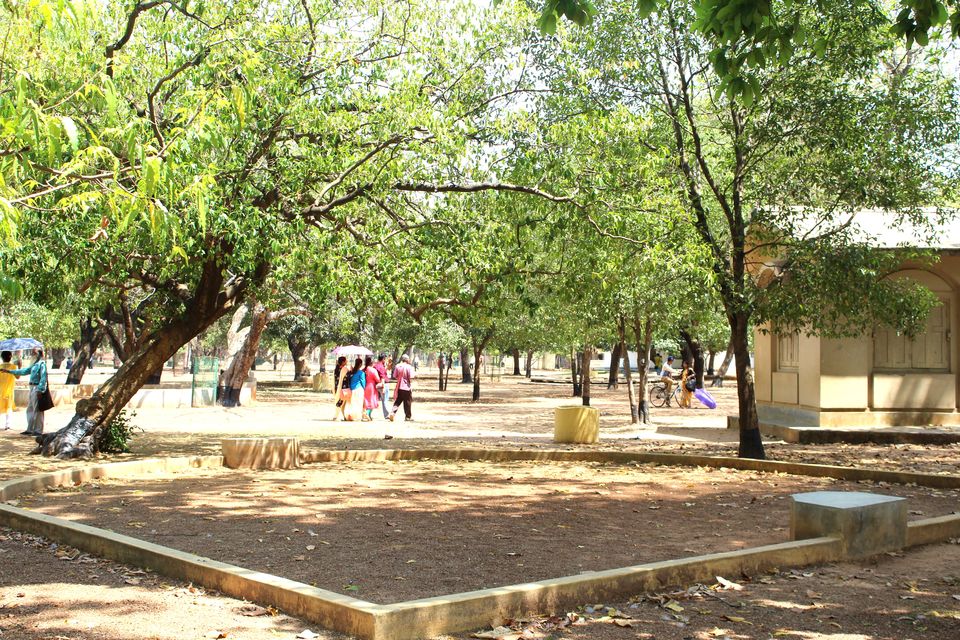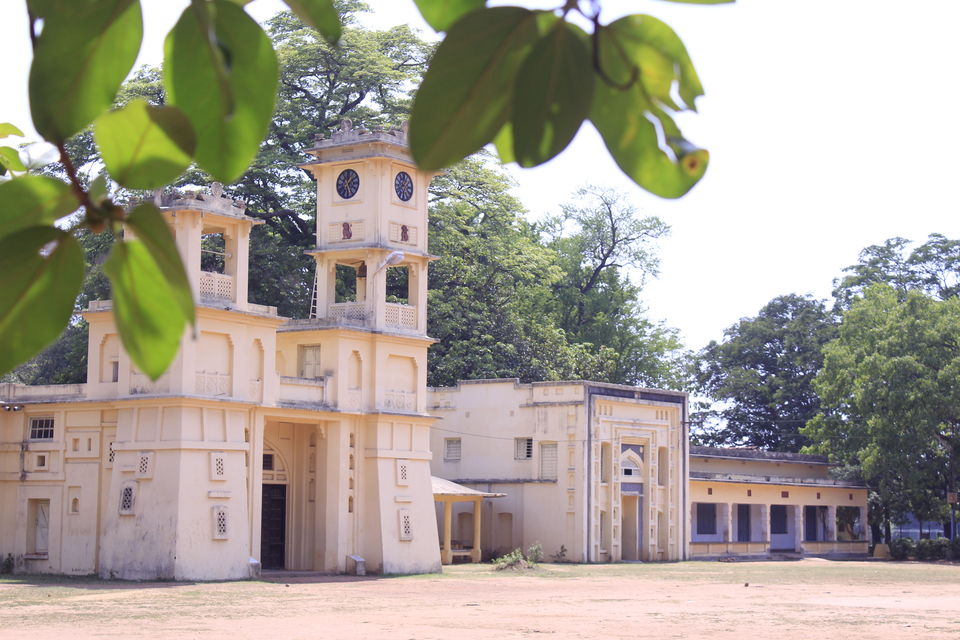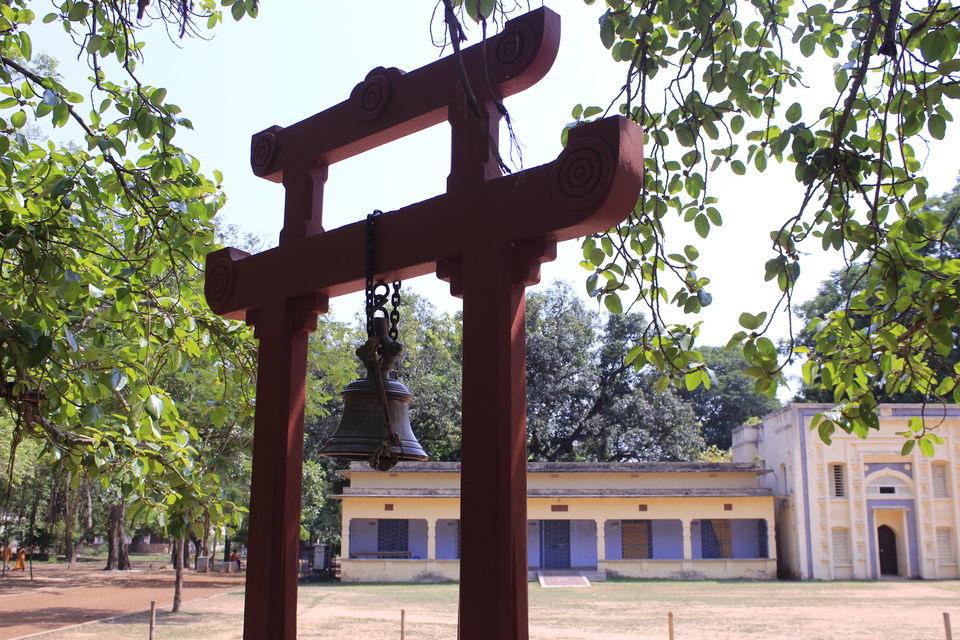 --Kala Bhavan--(institute of fine arts)
Kala Bhavan is a noted institution of education and research in fine arts. This would be the most interesting site inside the university campus. Though visitors are not allowed inside the building but you'll get to see many paintings on the walls and sculptures scattered around the ground.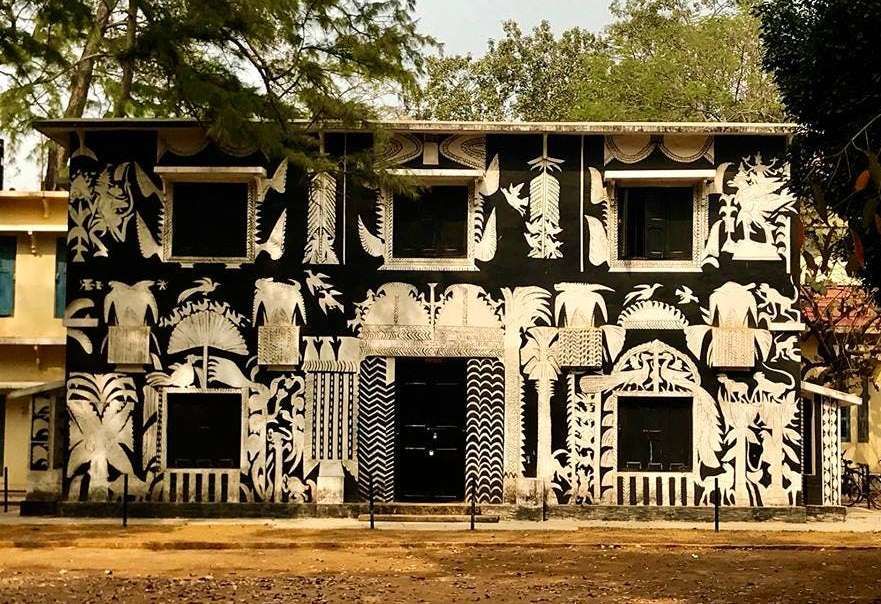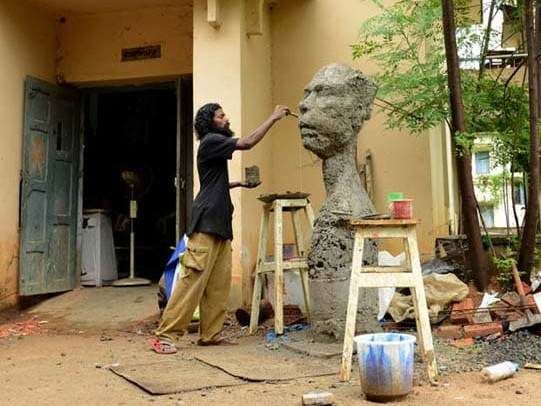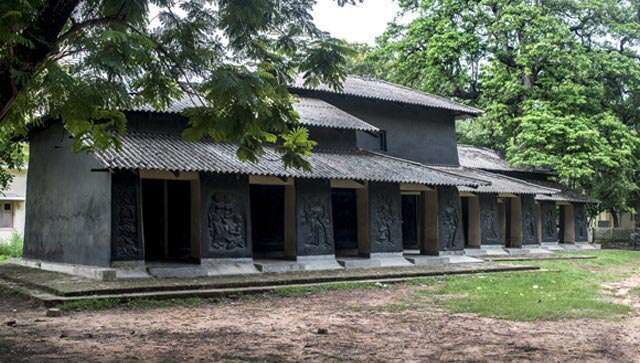 --China Bhavan--
Institute of education and research for Chinese studies which is one of the 25 foreign language institutions for studies.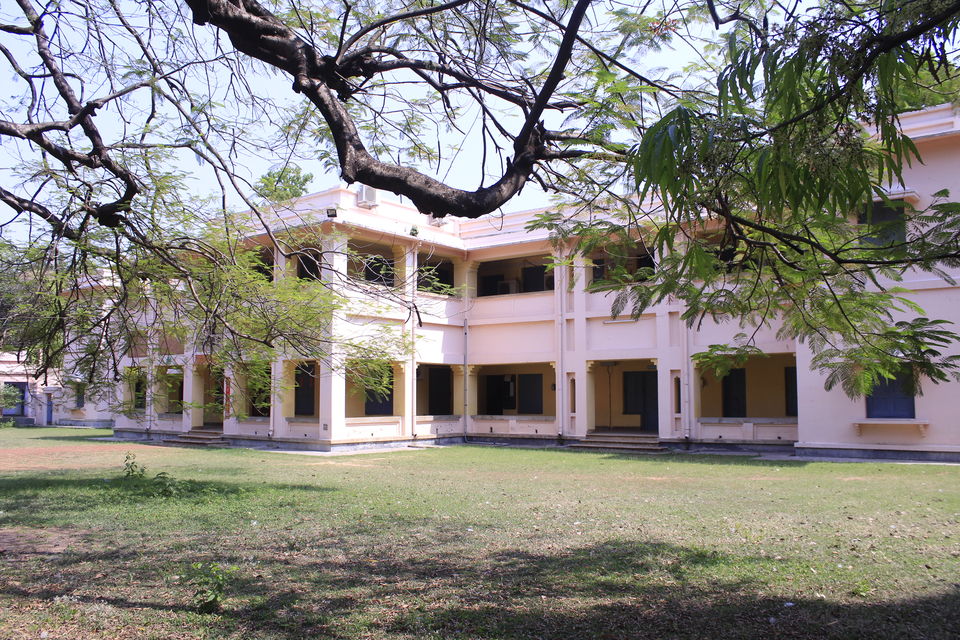 At the age of 10 or 11, he used to visit Kopai river and observe how the narrow river is flowing in gentle loops and in summer months, cart and cattle travel across the river with ease as the depth become shallow.
While observing such instances he wrote a famous poem- "Amader Choto Nodi" (our little river).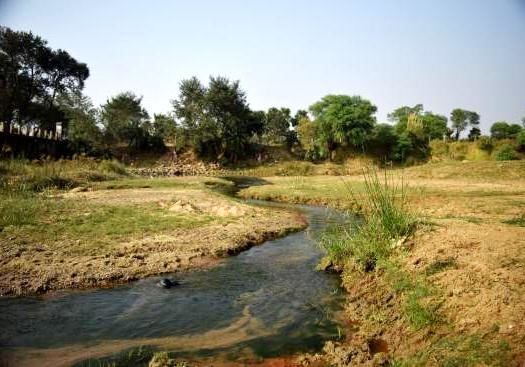 SONAJHURI HAAT (weekly market)
This market is so popular around Shantiniketan that people from nearby town and even from Kolkata visits every Saturday. This once a week (just Saturday) market starts in the early morning and continues till sun sets. Just wish for any folk culture packed item and you'll get that in this market.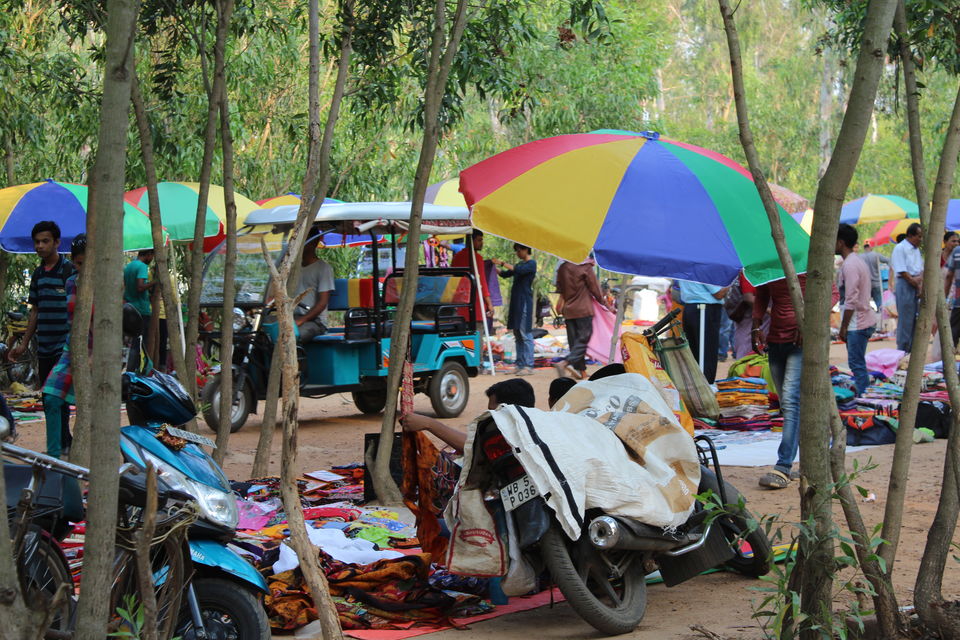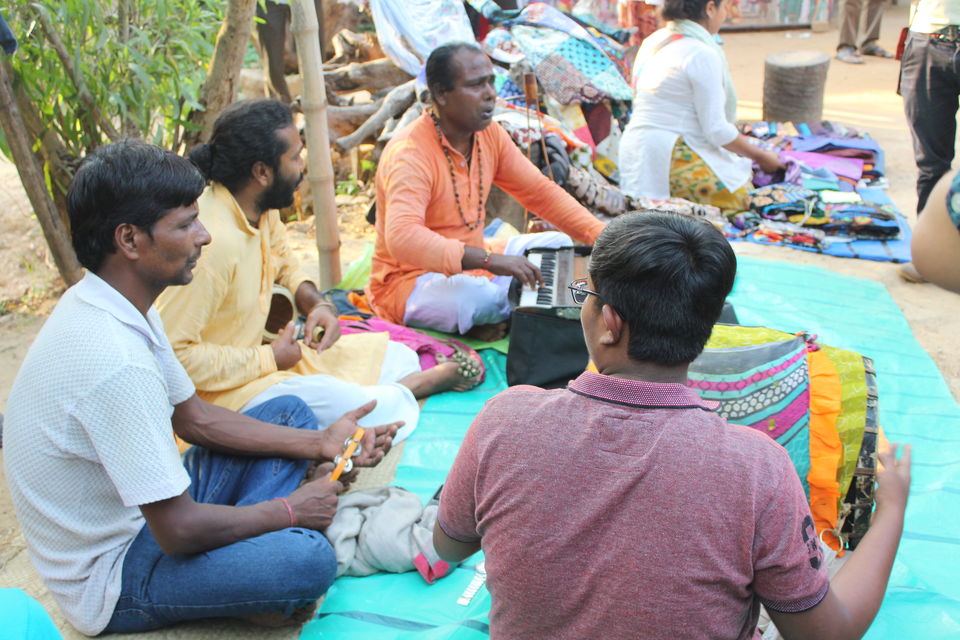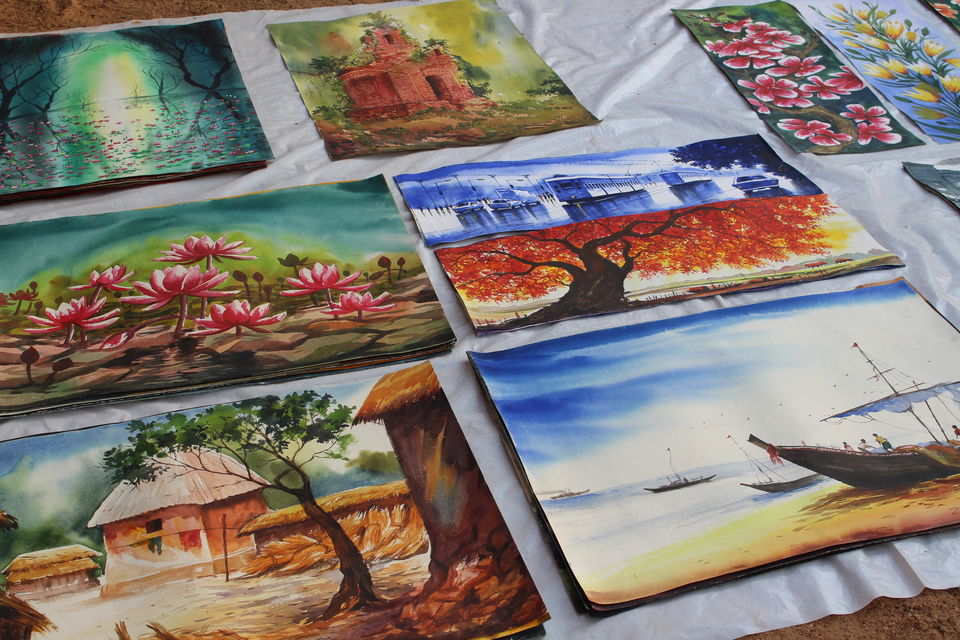 From famous Indian folk instrument 'Ektara' to best quality ethnic wears (saree, blouse, kurta, payjama, etc), from beautiful flowers to jewellery made of fruit seeds, everything for which Indian culture and it's creativity is known are available here. You'll get to notice Visva-Bharati University students even selling there sketches, mud dolls, prints in this market.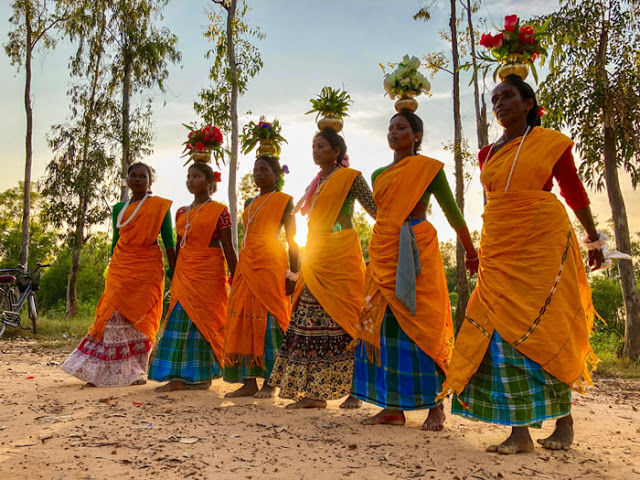 Neighboring tribal groups come there for performing folk dances to give pleasing enjoyment to visitors in return of donations. Overall, never seen before experience what you can expect from the market.
MUSEUM on RABINDRANATH's LIFE
Museum exactly opposite to the 2nd gate of Visva-Bharati University is all about Rabindranath Tagore's contribution towards society along with household items used by Tagore family. A Tagore family's generation tree is framed on wall along with letters & priceless gifts presented to him by renowned faces of 20th century. A miniature railway coach model is showcased in which ailing Tagore traveled for the last time from Shantiniketan to Calcutta for treatment.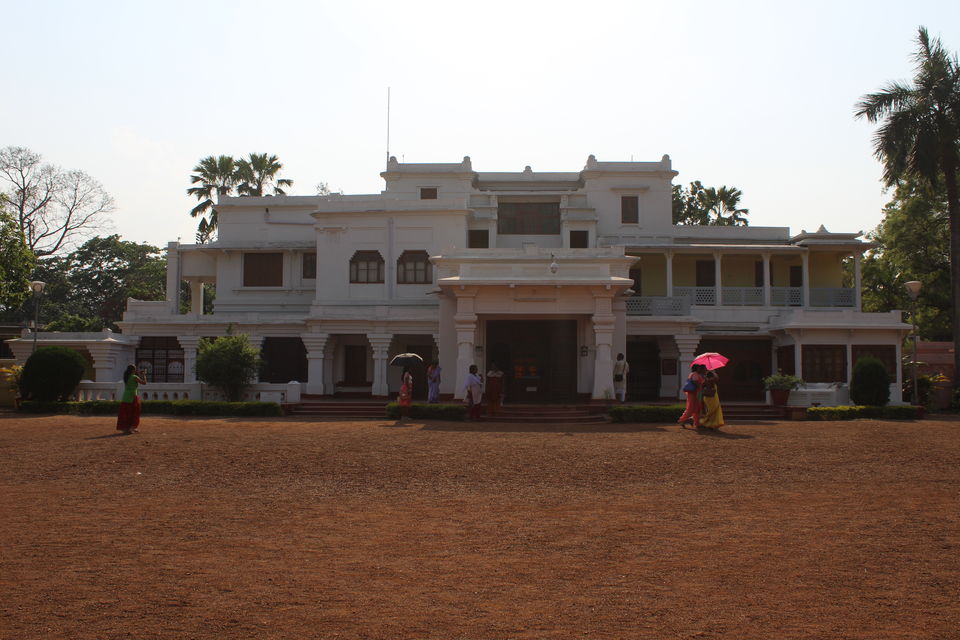 The darkest day for those who worships Tagore also lies with this museum. The Nobel which was awarded to Rabindranath Tagore (for his collection, Gitanjali) got stolen from the museum premises in spite of tight security. At present a replica is being kept in place of the original Nobel prize he had been awarded with. Till date it remained a mystery on how it was stolen.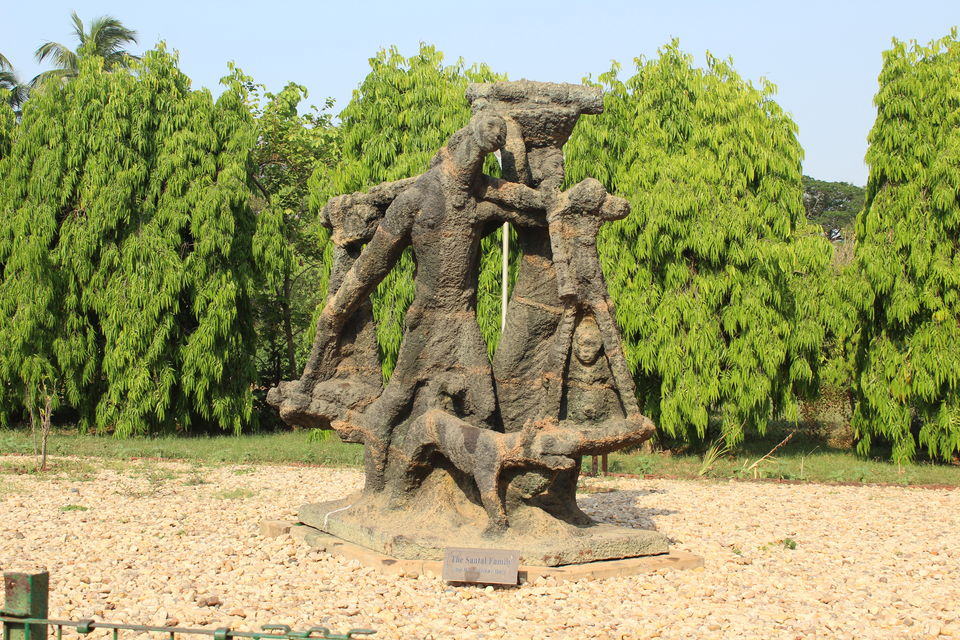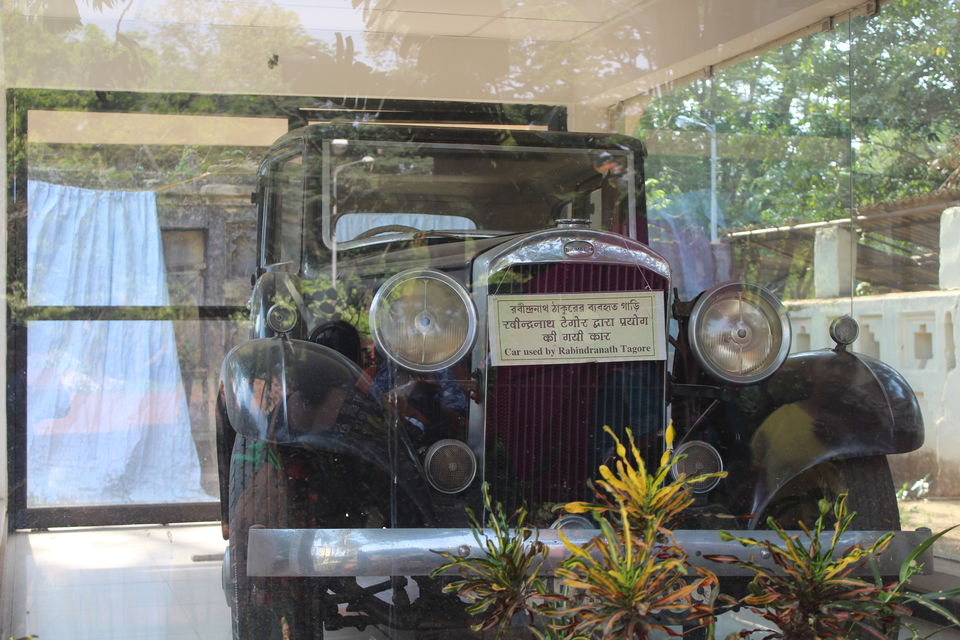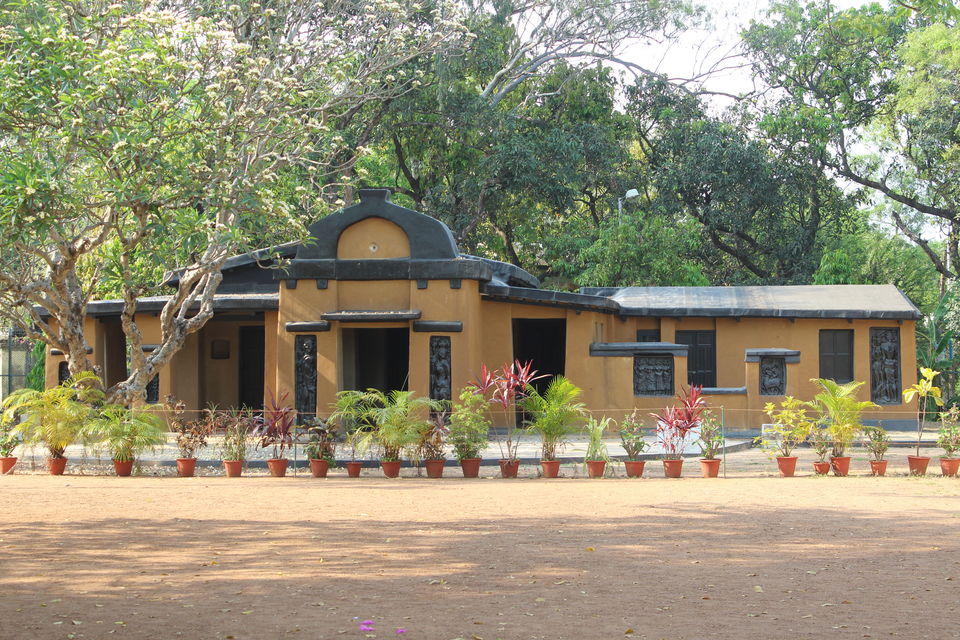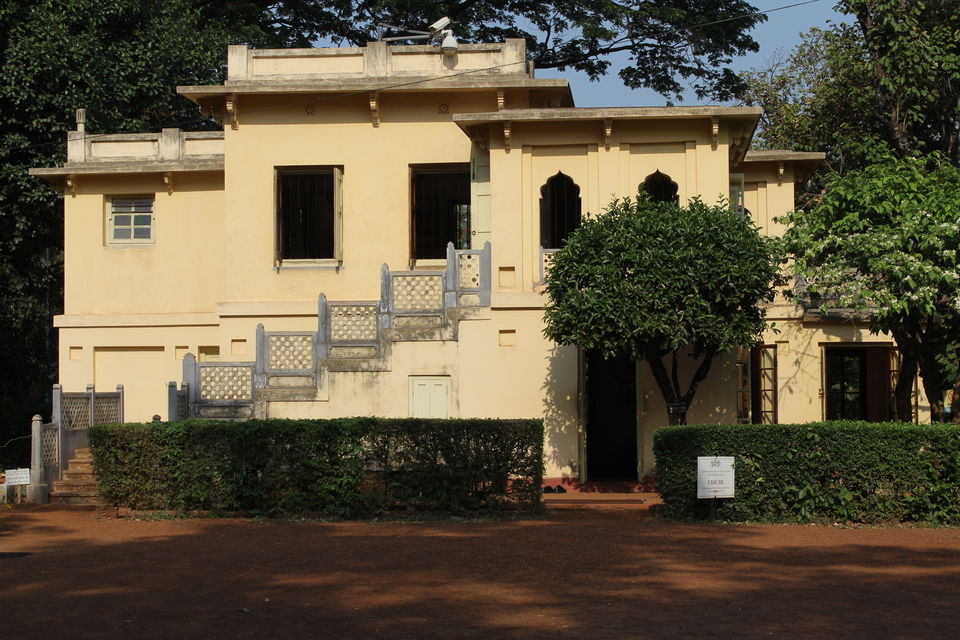 In the premises, there are lot to see alongside the museum like Tagore's favorite car is showcased which is an absolute classic, Rabindranath Tagore's oldest son's house, 2 more houses which were built in the premises so that Rabindranath Tagore could write peacefully. Multiple houses were built for him so that he can adore the beauty of nature in his last few years.
Overall, Shantiniketan is next to heaven for poets, writers, painters & creative artists and for others it's a peaceful place where nature can be enjoyed with the flavour of cultural aspects.
GOOD LUCK! HAPPY TRAVELING!!
~Fallen Tripper
Frequent Searches Leading To This Page:-
santiniketan west bengal india, where to stay in santiniketan west bengal, santiniketan west bengal rabindranath tagore, santiniketan bolpur west bengal tourism, santiniketan west bengal tourist lodge