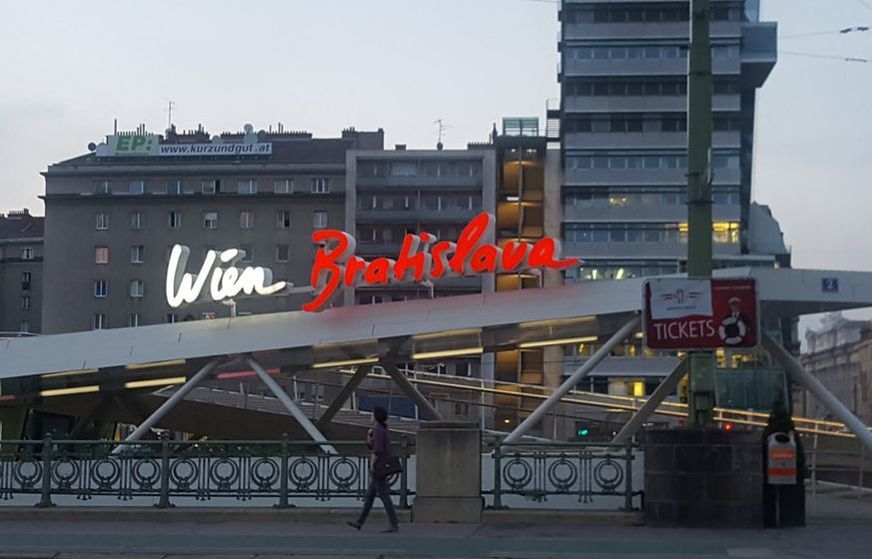 From elegant architecture to aromatic cafes, from magnificent palaces to dramatic operas, the city of Vienna portrays royal connection in it's every aspect. 'Wien' as they call in German is a hometown to famous Mozart and Beethoven.
Though my short stint with the city was not enough to explore the musically and artistically pleasing capital of Austria, I really wanted to make best of it to see as much as I could.
In Vienna, I ditched the expensive hotel rooms and choose to stay at Airbnb home-stays. It was homely, cozy and really cheap. Located in the heart of the city here's a glance of my room.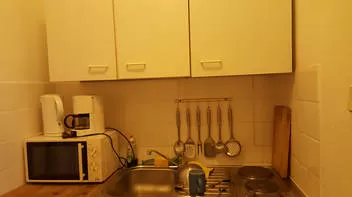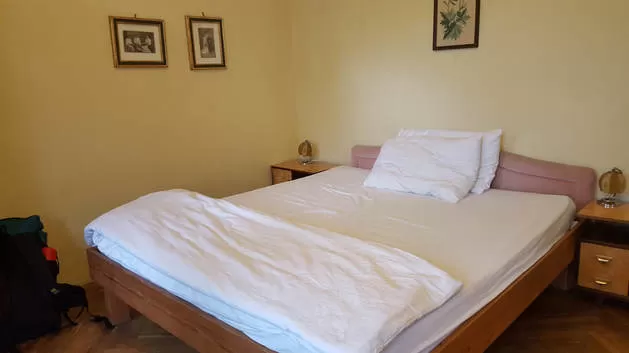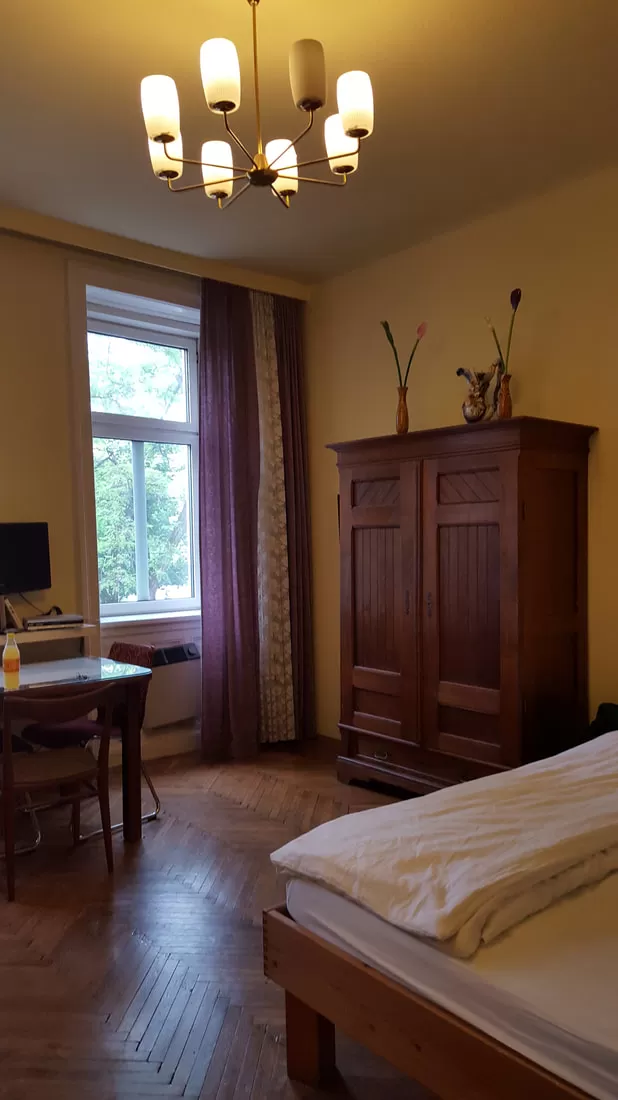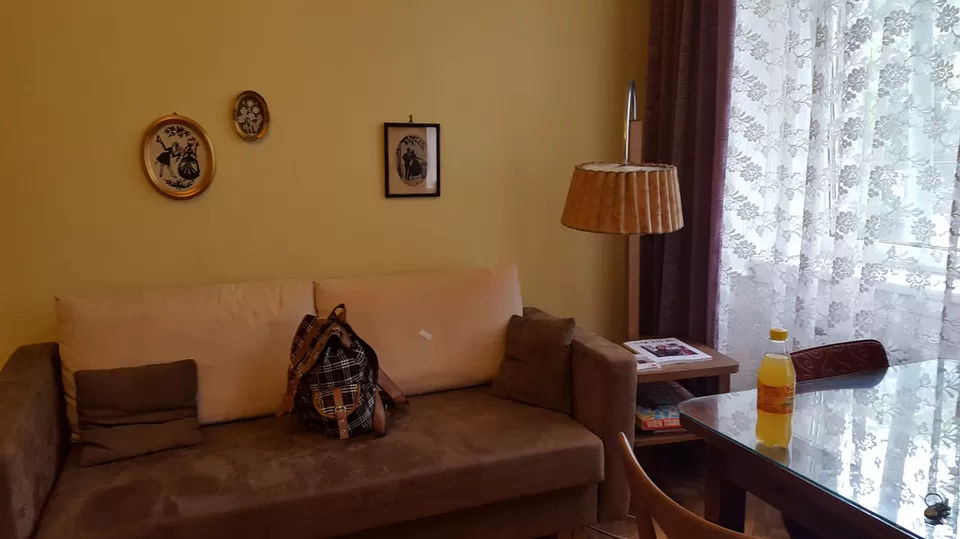 I stayed in 'Leopoldstadt' and the nearest station here was Praterstern Banhhof (Bahnhof meant railway station, in short HBF). City's underground metro (U-Bahn) and on land train (S-Bahn) have good network within the city and are cheaper and faster way of travelling. I took a 24 hour train pass to avoid hassles of buying tickets for every visit. I got into S-Bahn and reached Stephansplatz station.
It's one of the most important and busiest squares in the city center of Vienna. The streets are full of artistic artworks, shops selling everything from branded clothing to souvenirs, funky cafes and buildings with rich architecture.
The main attraction here is St. Stephan's Cathedral which gives the place its name.
This is one of the oldest Church in the city and stands tall kissing the sky with its colorful tiled roof. Built in 12th century, the interiors are decorated with beautiful sculptures on its wall, pillars and ceiling, beautiful paintings and painted glass windows.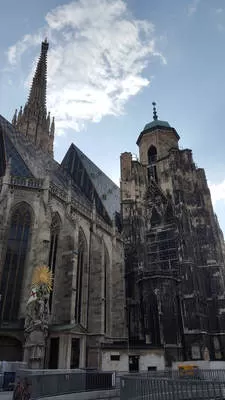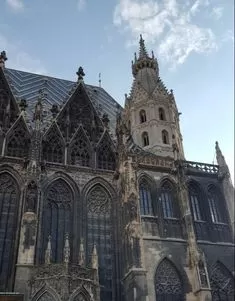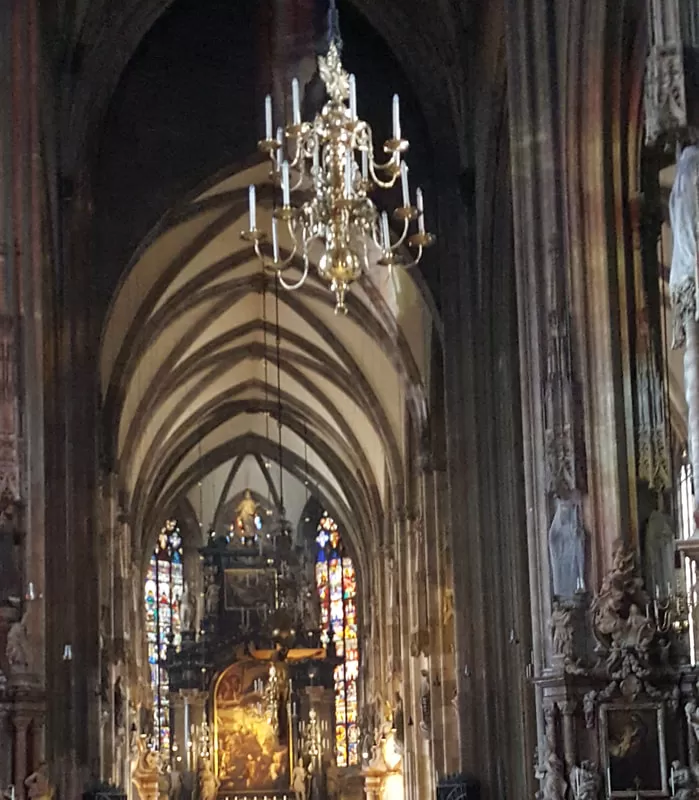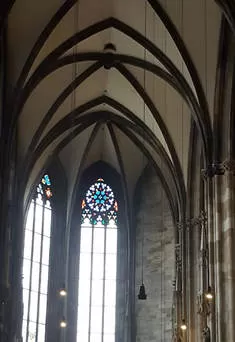 Apart from St. Stephan's Cathedral, the other places could be seen while strolling on the streets. Half an hour is sufficient to explore the entire place. Here are few interesting places that one can pass by just to click some pictures.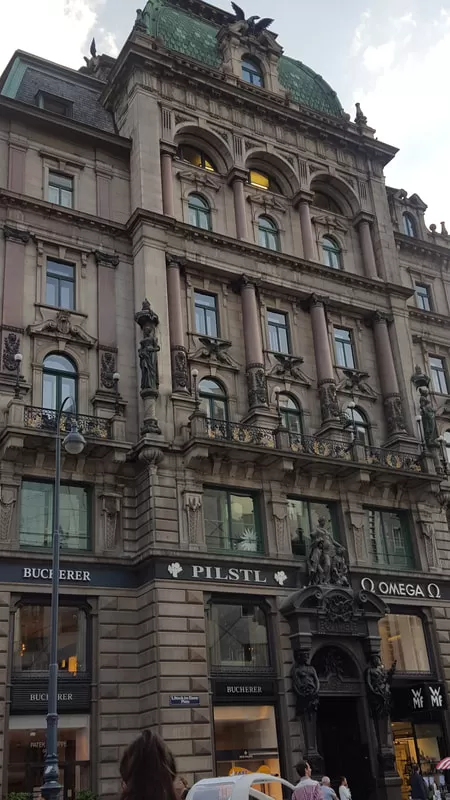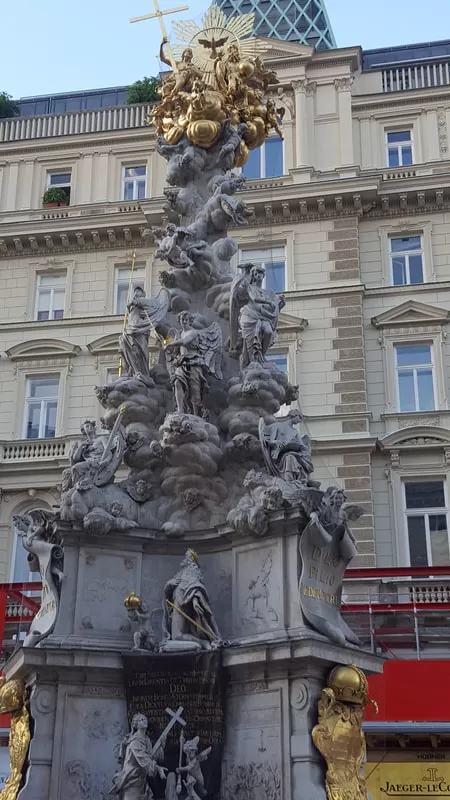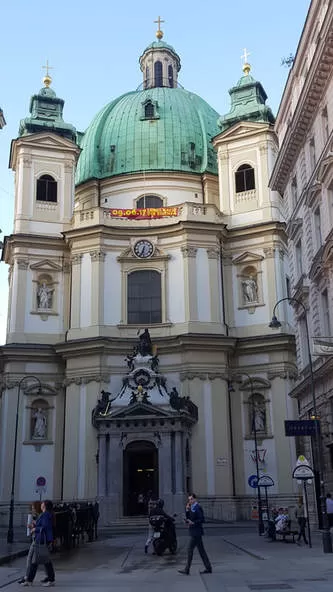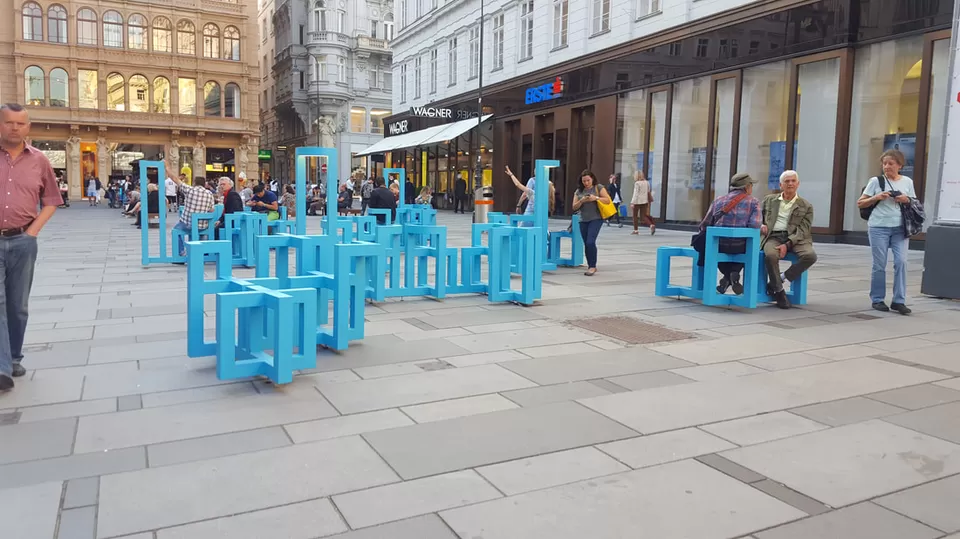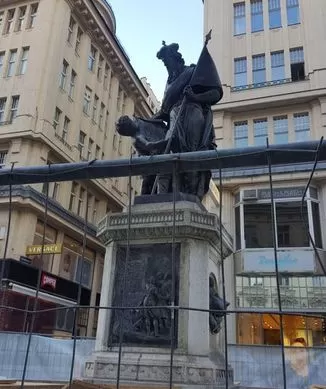 ​I just happened to pass by this fountain in Neuer Markt Area. Beautifully themed this fountain was from 17th Century.​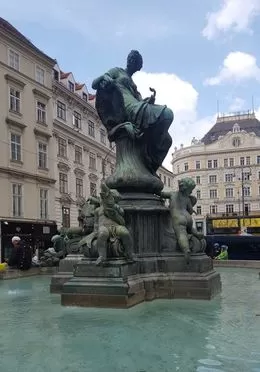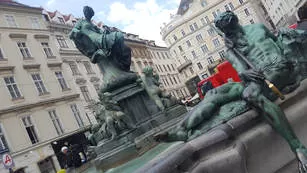 Few minutes away from Stephensplatz is Michaelerplatz, yet another square with artistic buildings. You will also get to see some excavated roman ruins which can be explored deeper if interested. St. Michael's Church is small yet beautiful church that adds to the beauty of this place, however what stands out is the Grand Neo-Boroque entrance to the Hofburg Palace, with its prominent royal dome which can be seen even from Kohlmarkt Street.
Its fun counting the hundreds of horse carriages that take tourists on the royal ride of his amazing place.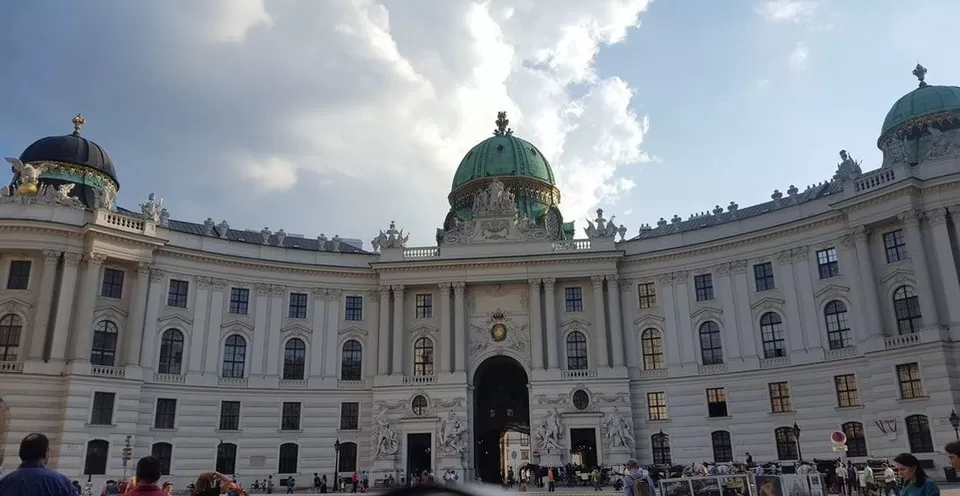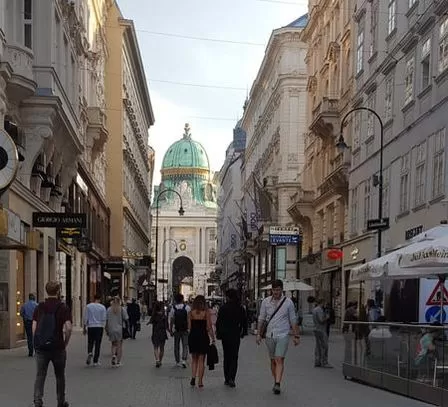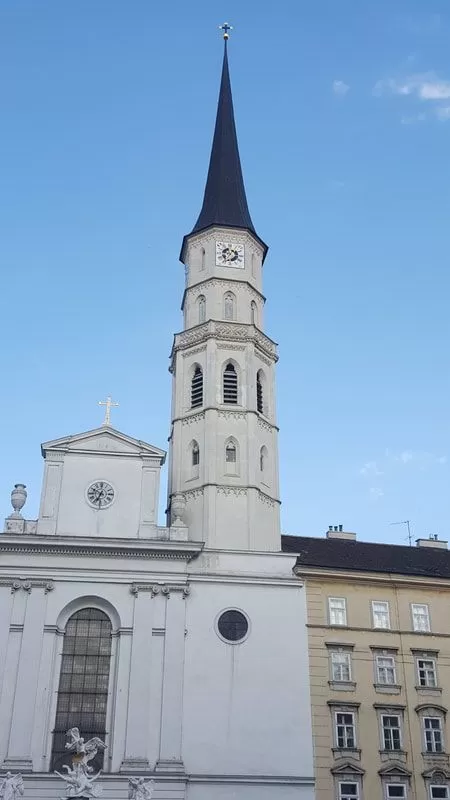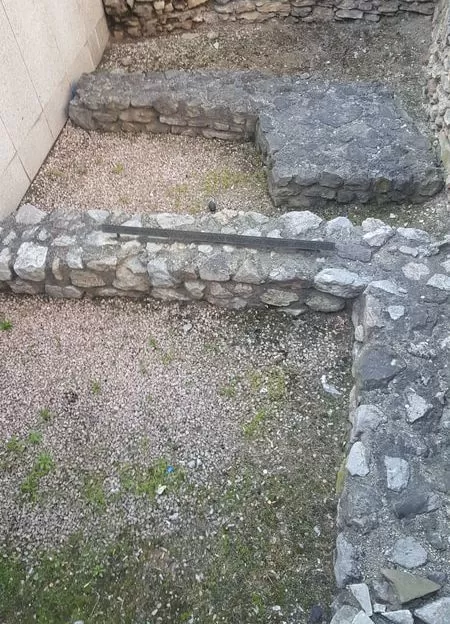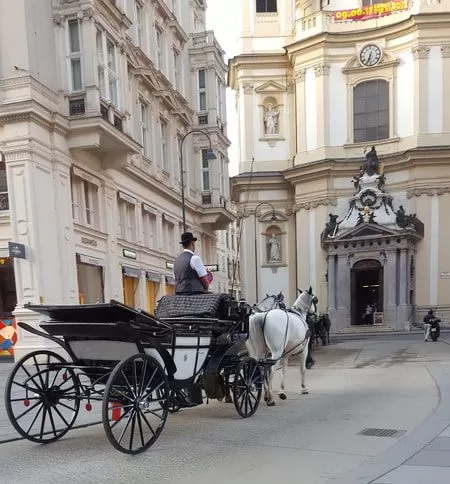 After an hour long walk at both these places, I was little tired and decided to take a coffee break, before I could explore rest of the city.
I found out a coffee place Alt Wien- supposedly one of the best coffee shops known for its wall posters, rude waiters and ofcourse the coffee. It was a funky cafe having walls full with posters of past and upcoming events, yellow lights, few people and busy waiters. I got some garlic toasts and its famous coffee - Wiener Melange (in German it means Viennese Blend).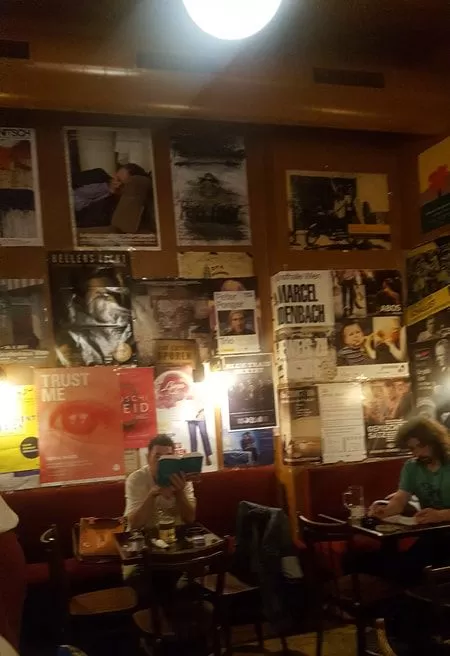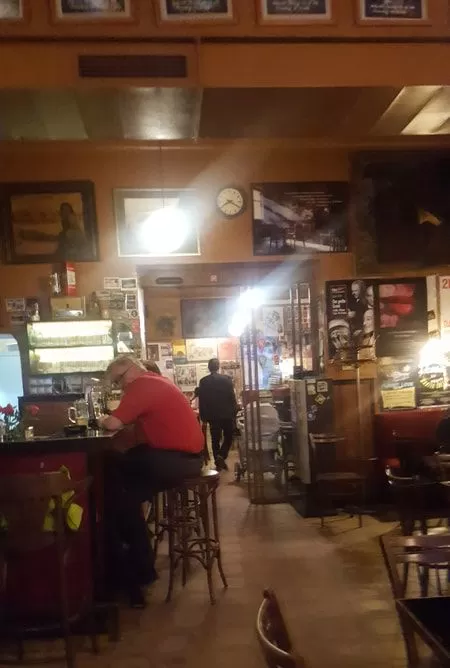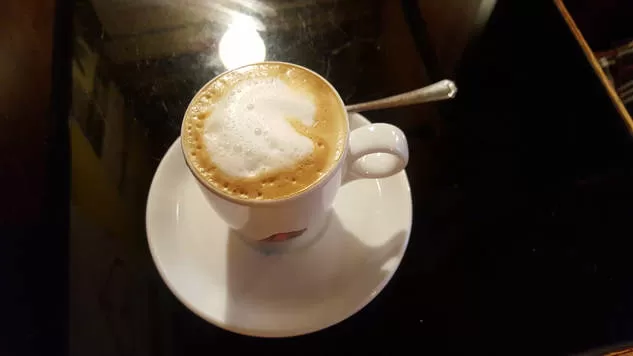 For exploring rest of the city, I had bought 24 hours Hop-on Hop-off tickets so decided to head towards one of the pick up locations -​Stubentor.
Hop on Hop off Routes:
Yellow Line: The most popular tourist destination.
Red Line: Travels inside the city.
Green Line: Through the greener lands.
Blue Line: Danube river and Danube tower.
I hopped into the Yellow Line which took me to major popular destinations.
Bus first took me to -
This is the huge place with 2 nearly identical buildings and a magnificent statue of Maria Theresa - the only lady ruler of Austria. The well maintained garden area made me feel fresh and was the perfect place for photography.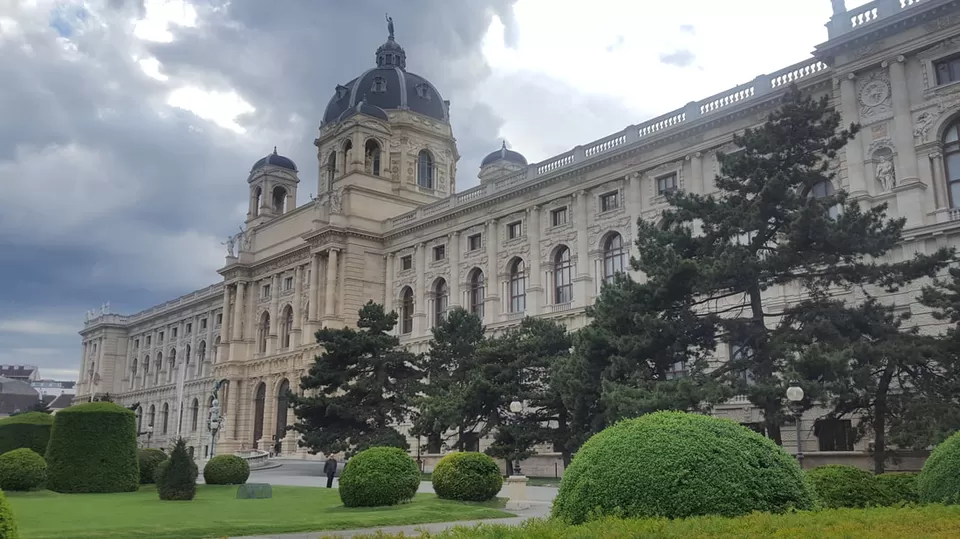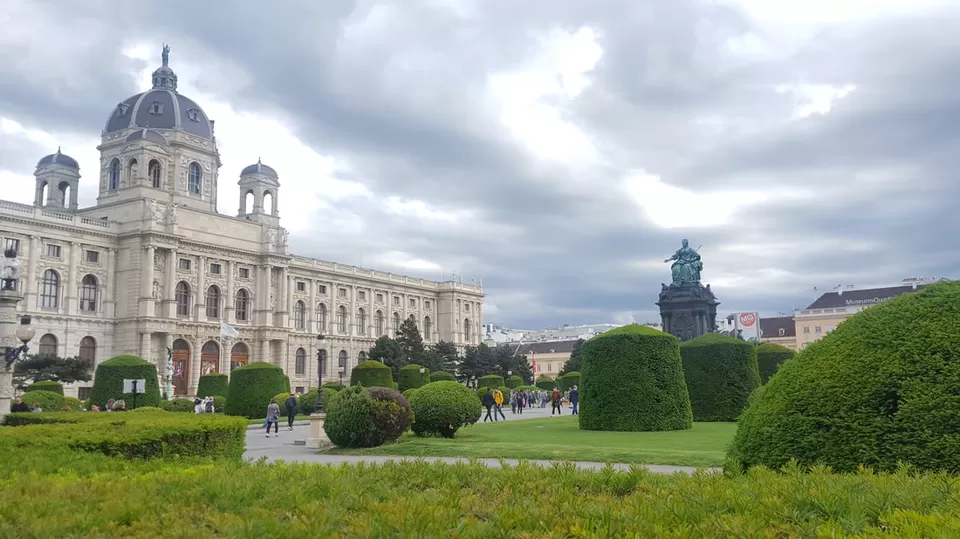 The bus then took me to the Schönbrunn Palace -
The majestic Baroque palace, once used to be the summer residence for many Austrian emperors, was originally built in 15th century and reconstructed in 17th century by the empress Maria Theresa, who received this as a wedding gift. With hop-hop off I got some discounts to the entry ticket (I took the basic ticket which included some 23 rooms - the entire palace has 1441 rooms). I visited the study room, dinning room, bedrooms of Francis Joseph 1. Lot of rooms still have retained the silverware, the bed and dressing tables. The palace has a huge garden which was one of the attractions too, but I skipped it.
Unfortunately photography was not allowed inside the palace.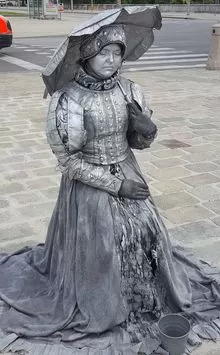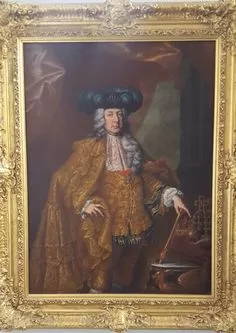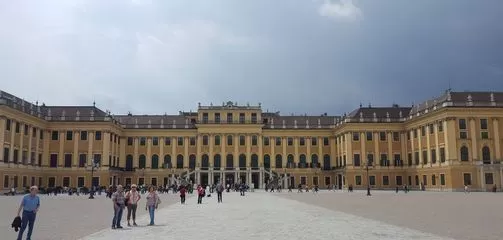 Time for lunch break. I got back into my bus and headed back to Stephansplatz, to grab some food. I did not get down anywhere and just listened to the audio while I crossed several places - Museum of Military, Museum of Contemporary Art, Schloss Belvedere (another palace).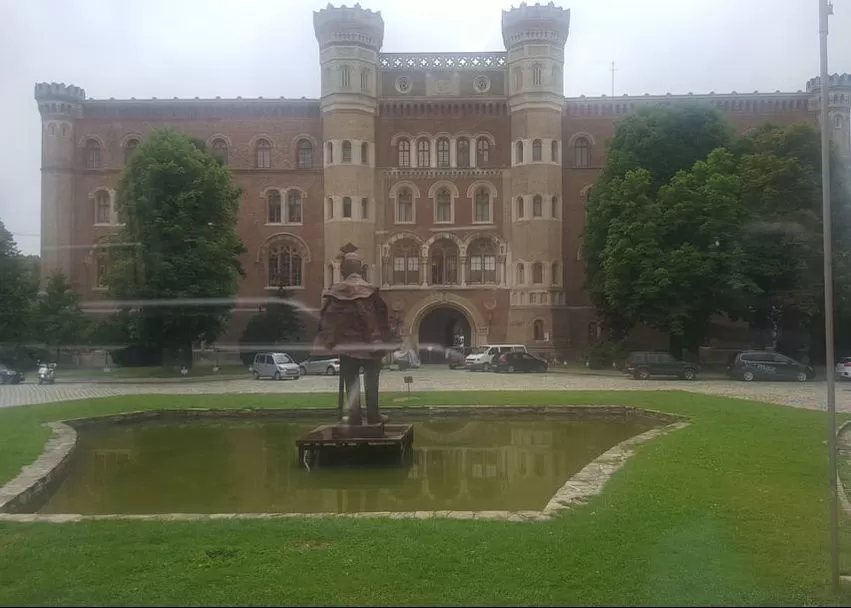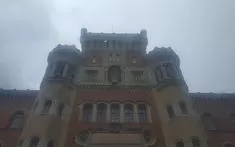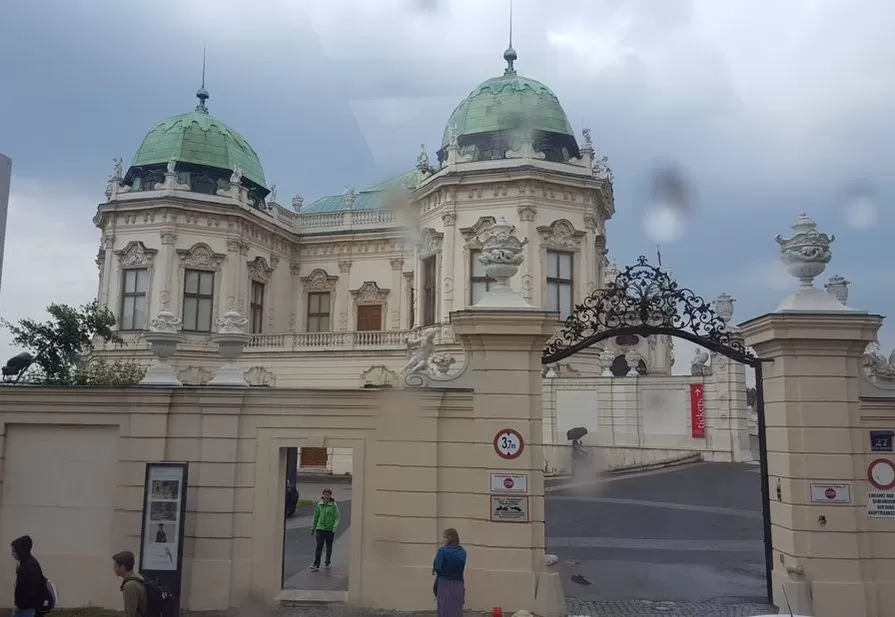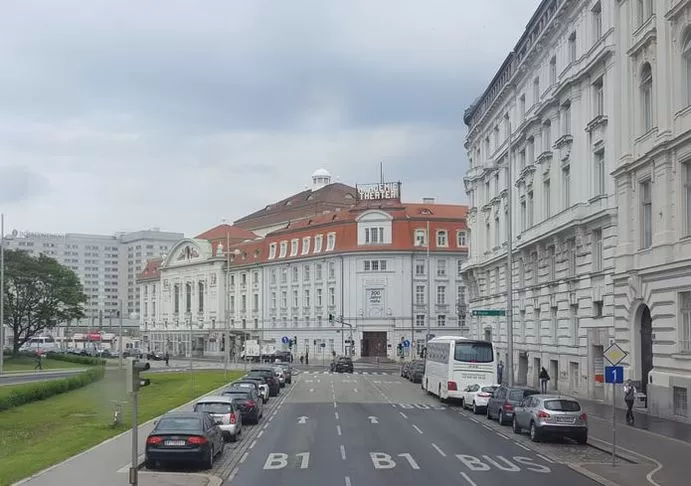 Even in this short time frame, I did not want to miss exploring the local market and hence decided to walk to nearest and most popular market.
Oldest market in Vienna and probably the coolest place to hang around and watch vendors selling almost everything possible. Cheese, dried fruits, bacon, sausages, beautiful looking stuffed olives, desserts from across countries, hand painted crockery, flowers, fresh fruits and the list can just go on forever. The food stalls were very inviting serving different local and international cuisines - enjoy the pics!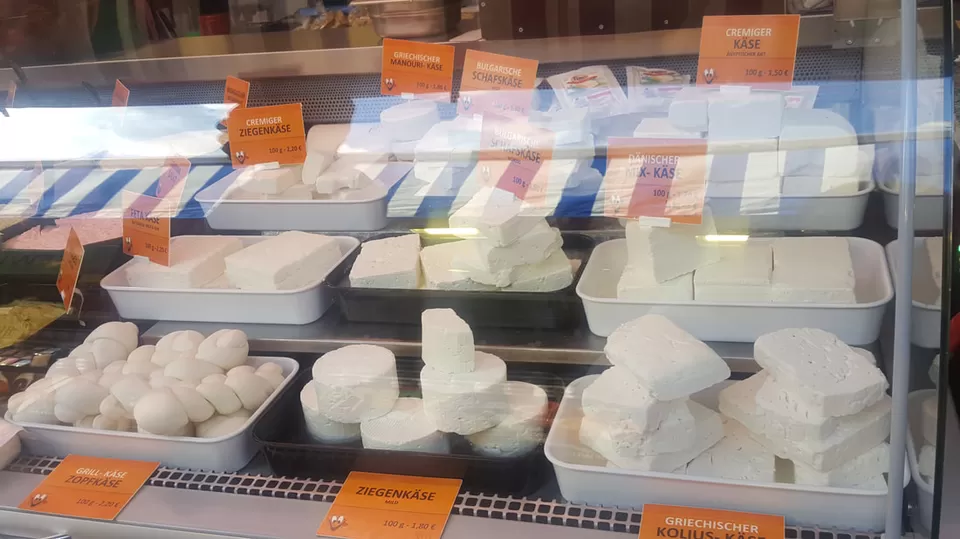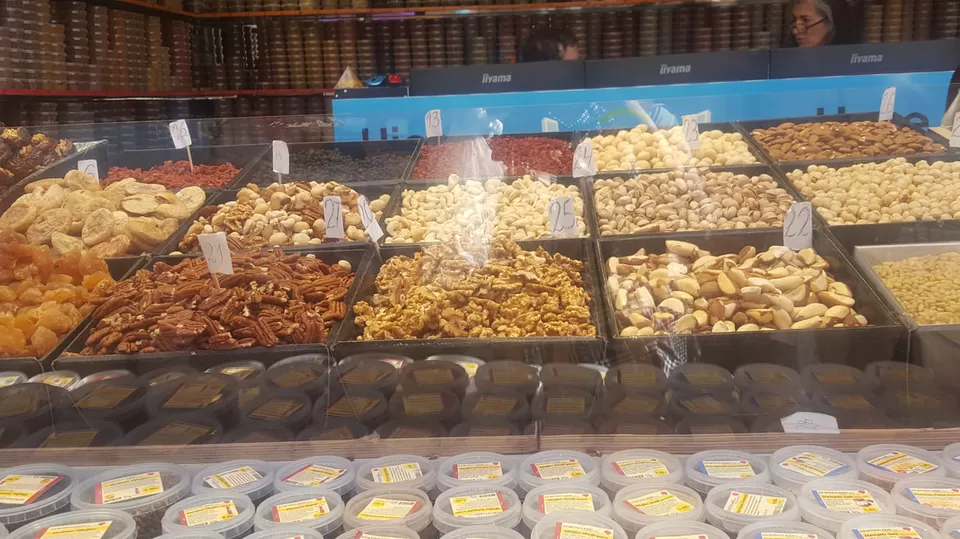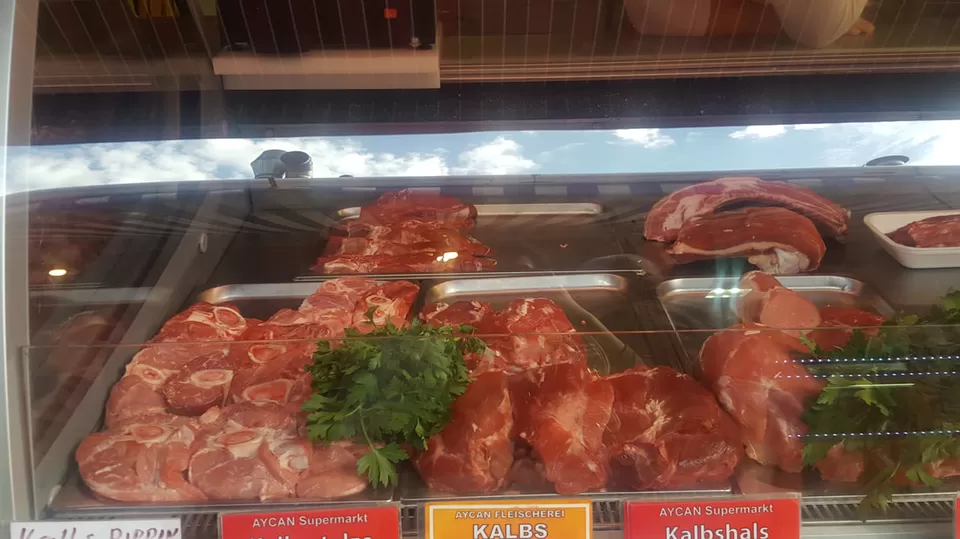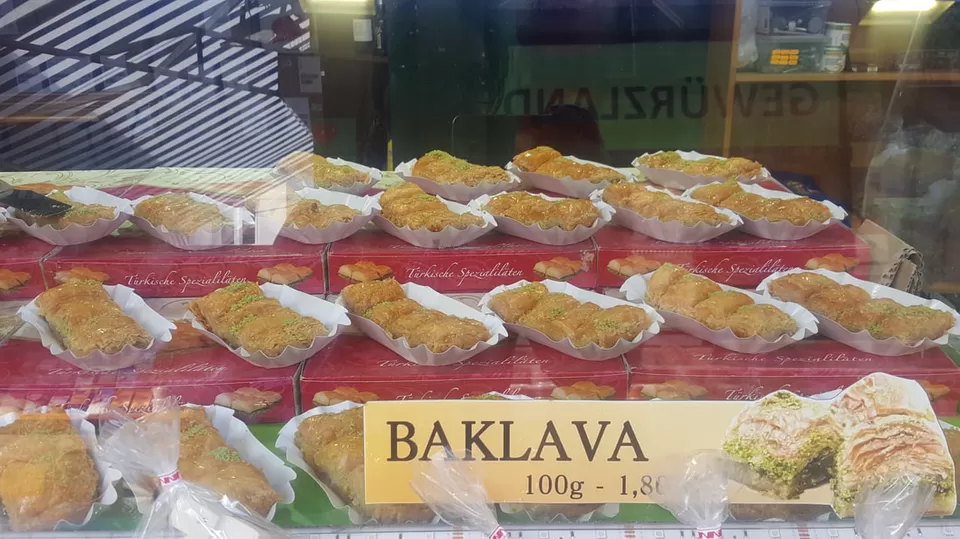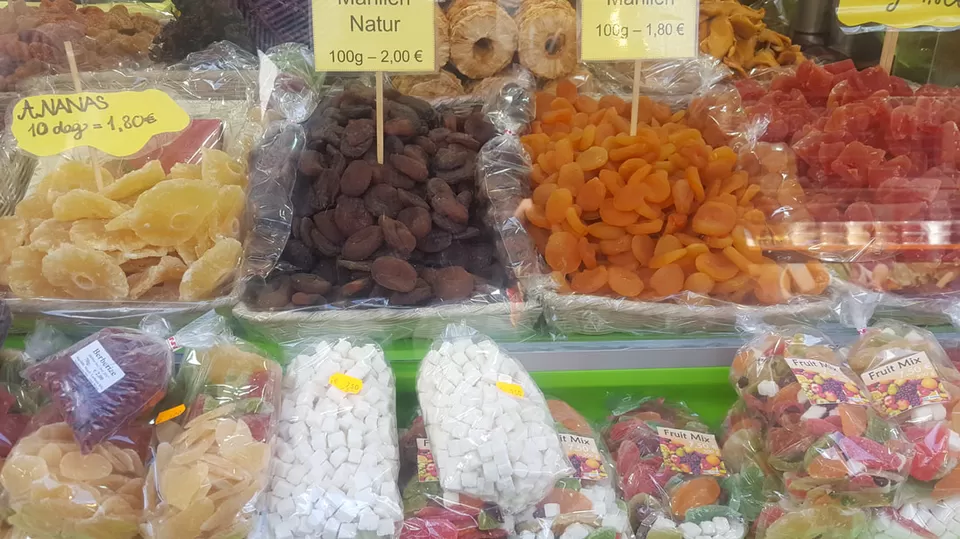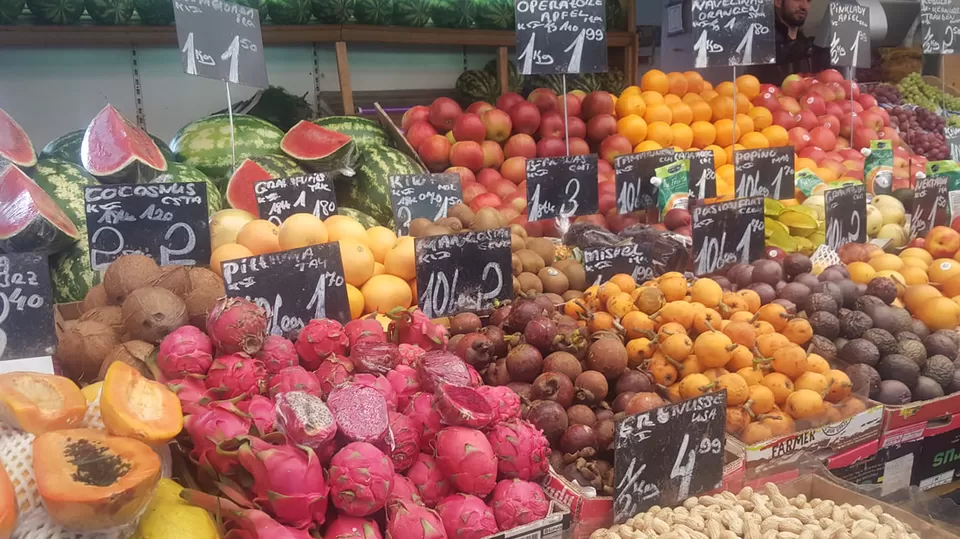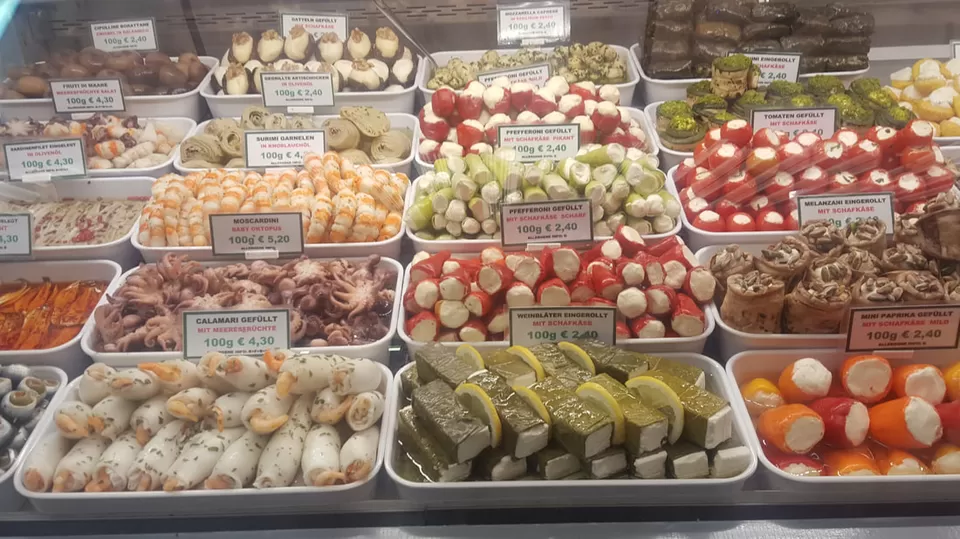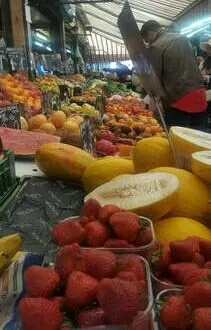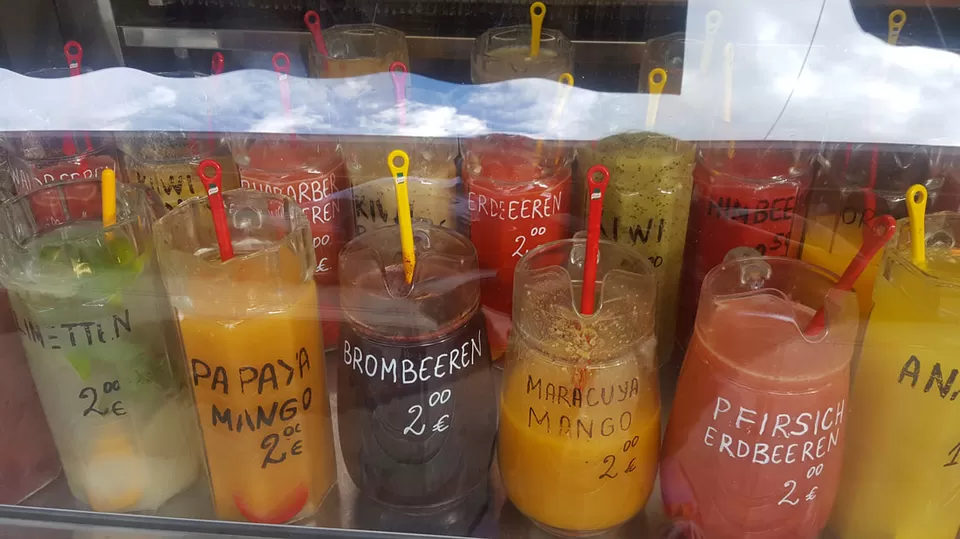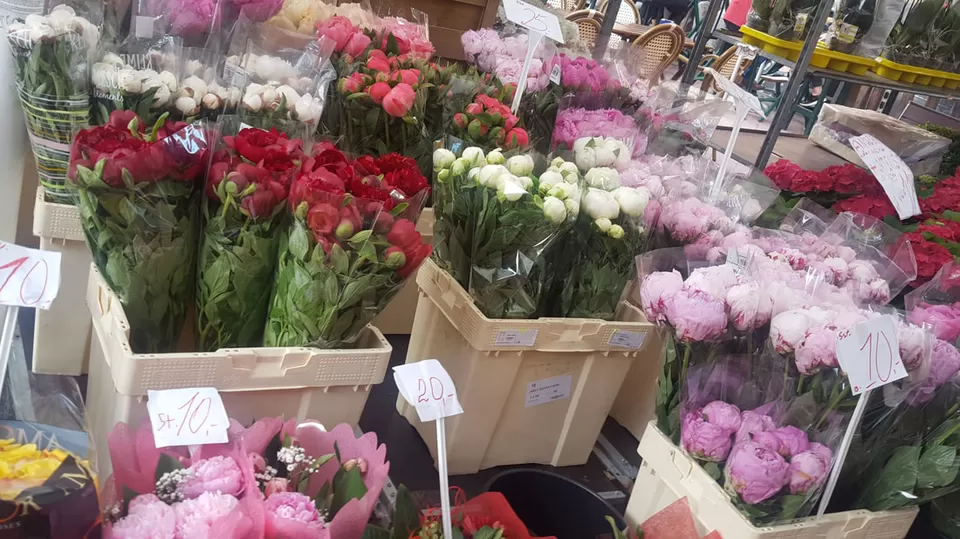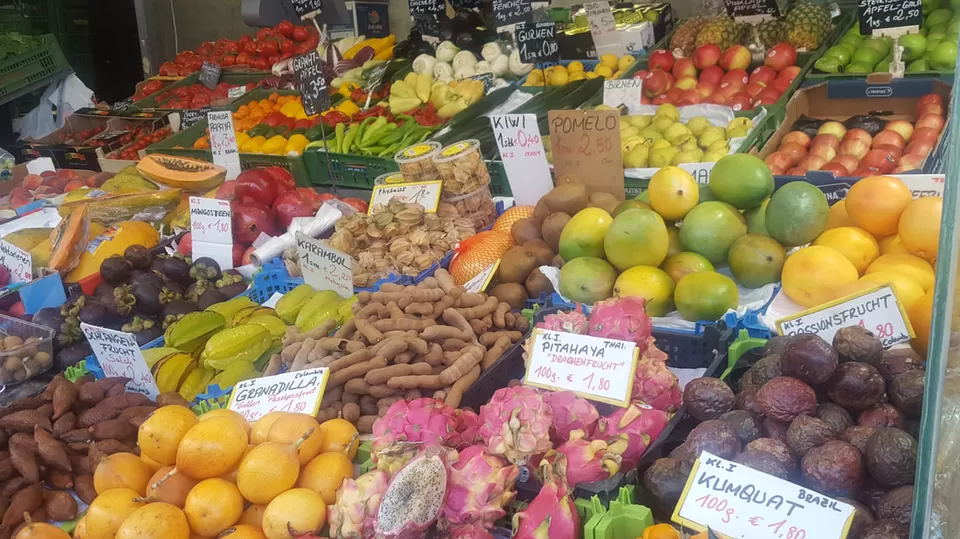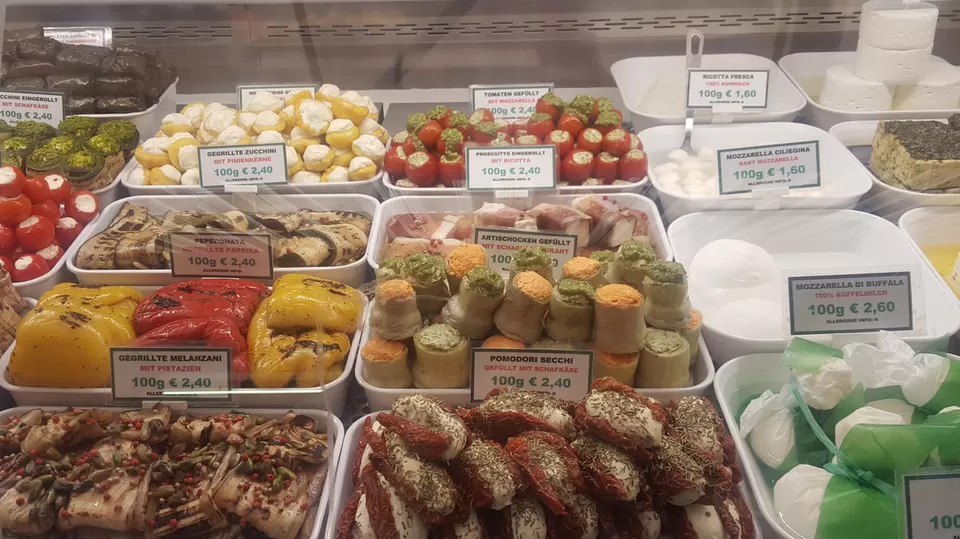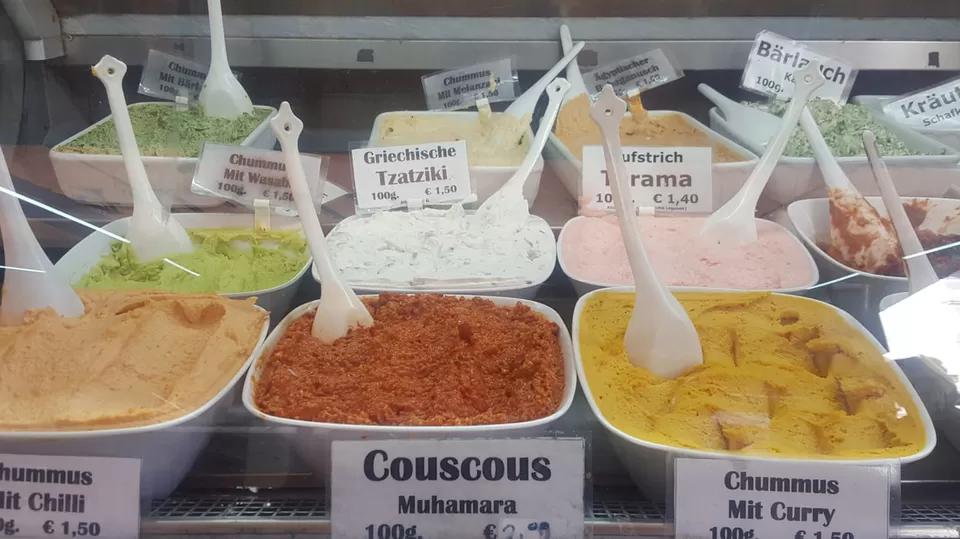 After the colorful tour in the market, I went to Wien Mitte station to take U-Bahn to get on the other side of Danube river . Its an isolated island, that gives the stunning view of the beautiful church Franz Von Assisi Kirche ( St. Francis of Assisi Church). Surrounded by soothing greenery, this was a quite peaceful place.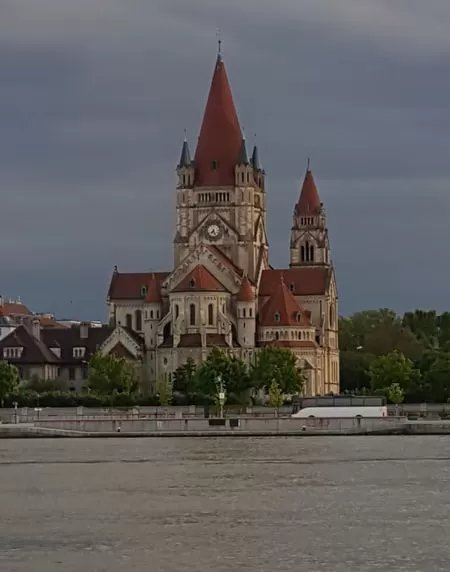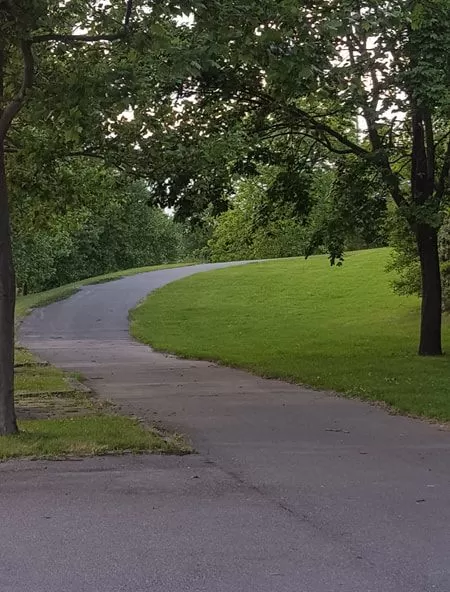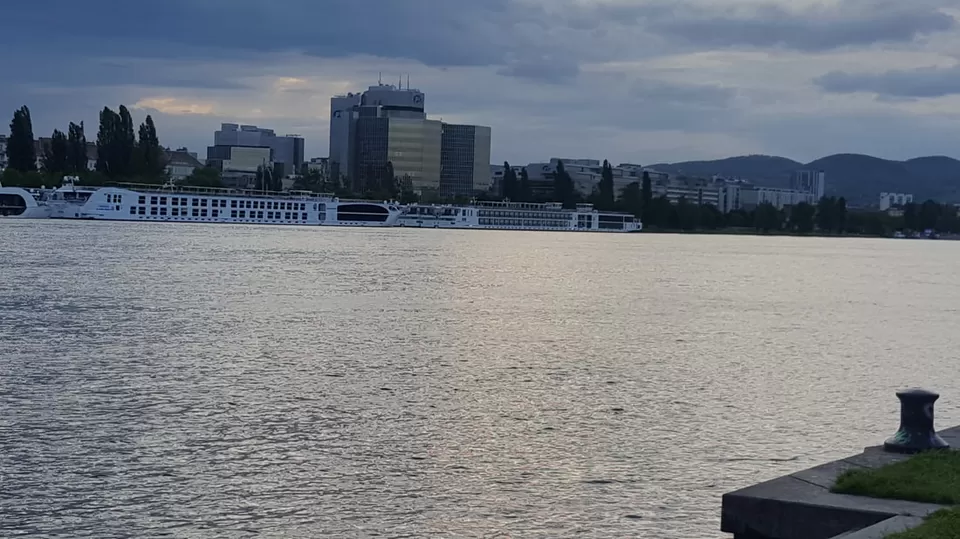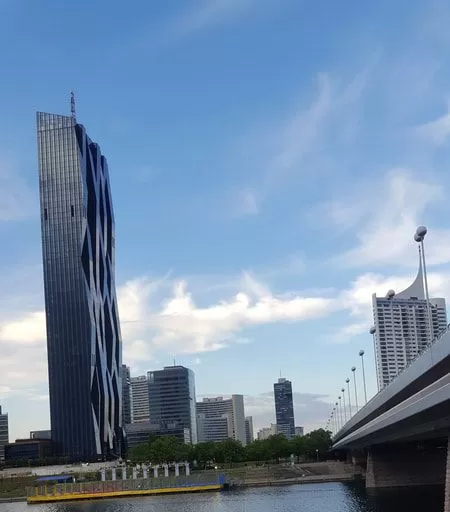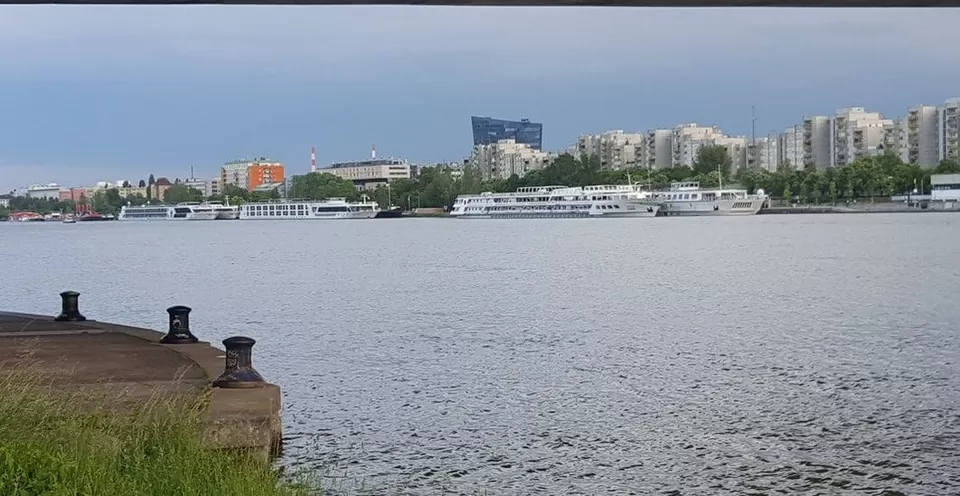 It was evening by now and my day was coming to an end. Taking U-Bahn I came back into the city, only to discover a place which was just perfect to end the tiring day.
This place was basically a canal coming out from Danube river. I later discovered the name-​Donaukanal. This place was really cool with superb graffiti walls, pretty wooden benches with candle lamps, lots of people just chilling and sipping their drinks. I occupied one of the cute benches and got myself Bacardi rum original cocktail with lime and soda, a lemony flavor drink.
I enjoyed my drink along with the serene view of the river. The place though was very lively with great music, I was feeling extremely peaceful from within.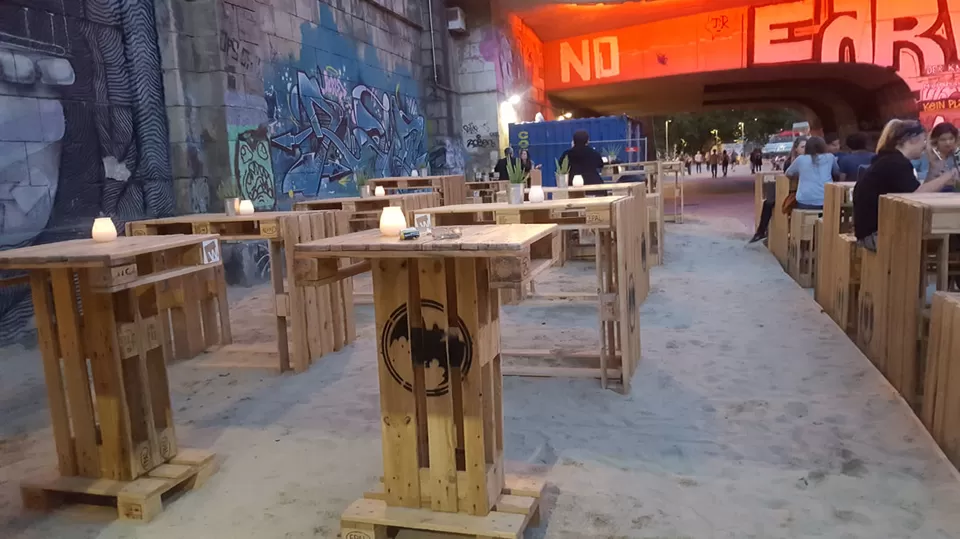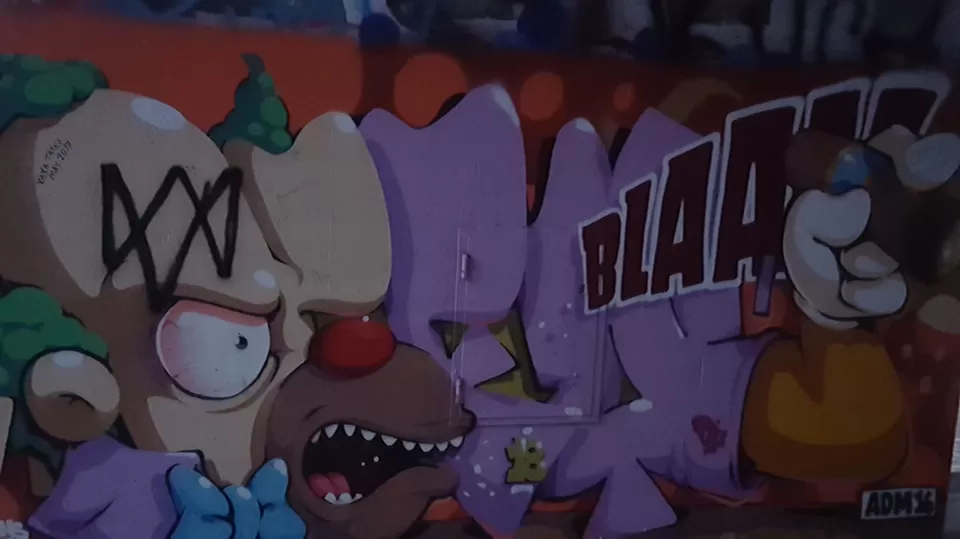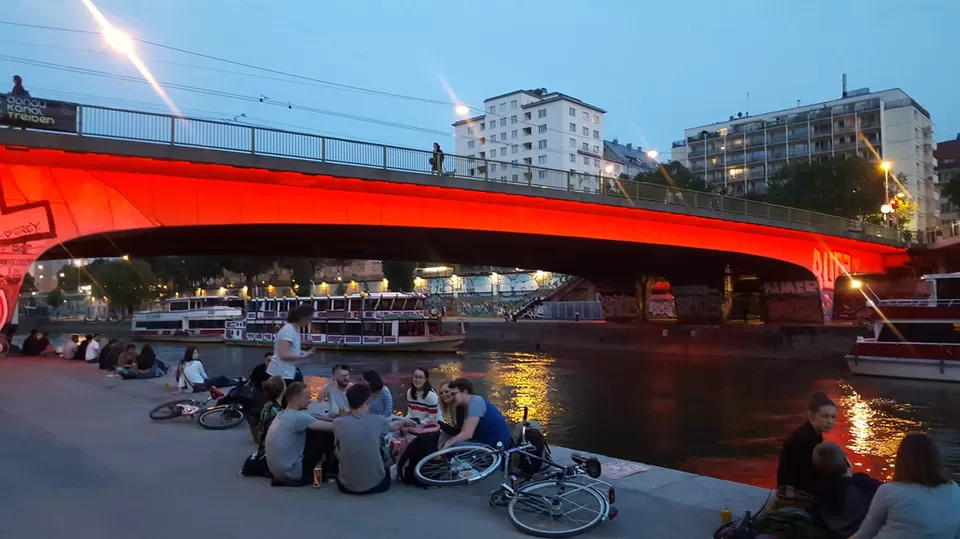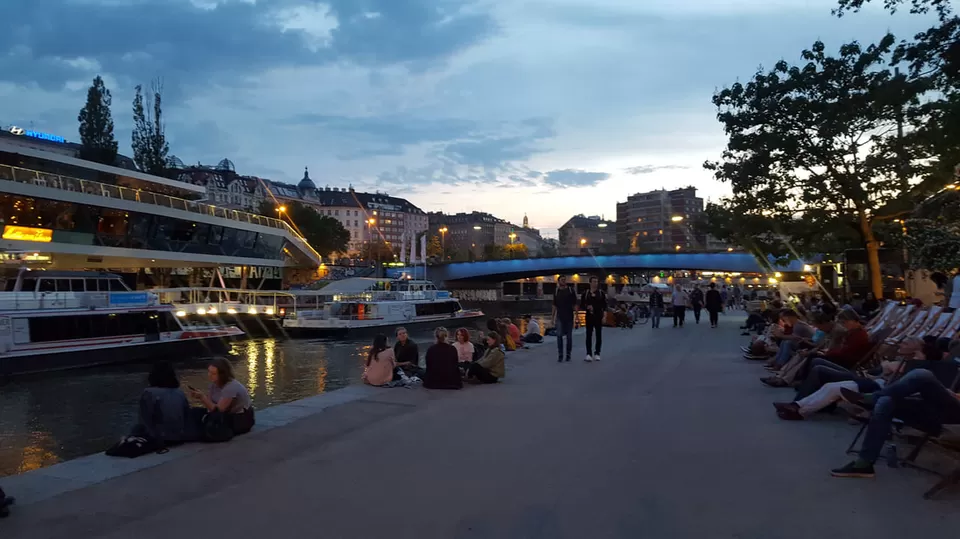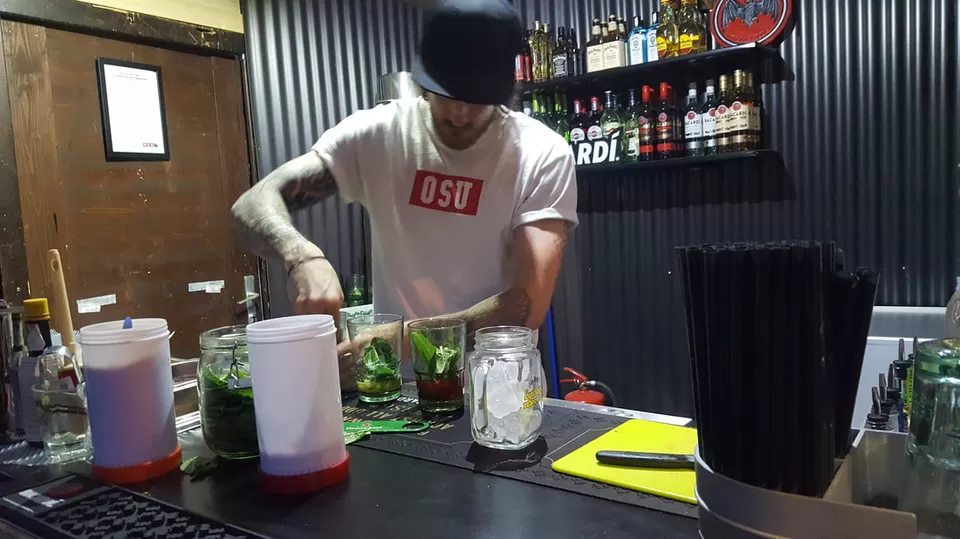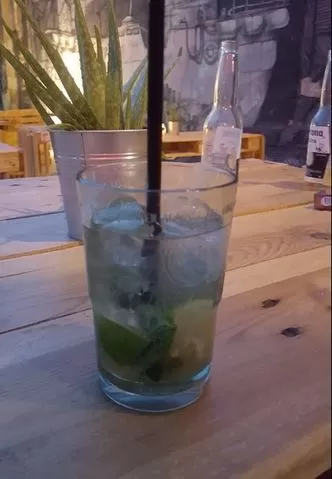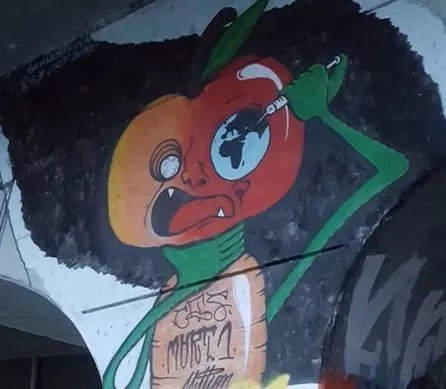 I walked back to my room, after I enjoyed my drink at this awesome place. Tired, yet satisfied with all that I covered in short time. I ordered for Shakshouka (which was an egg curry) with bread from a Middle Eastern place called Tewa at Karmelitermarkt.
Well all good things comes to an end and so did my amazing day in Vienna ended with memories enough to last for lifetime.
On my bed with lots of excitement for my much awaited next destination - Budapest.
Some useful tips before you travel:
Summer is the best time to travel. Days are longer and pleasant.
Expect rains anytime, so be prepared.
Public Transport is easy and cheap so do opt for SBahn, UBahn, Buses and Trams for commuting.
The main train station is Vienna Hauptbahnhof, if you are travelling to other European countries.
People majorly speak German, but also understand and speak decent English.
Vienna Pass and Vienna Card are good options as they offer entry to major attractions of the city, loads of discounts on eateries and cafes and multiple travel through public transports.
Though my travel as a solo woman was extremely hassle free, it is always better to be cautious and stay safe.​
Few More clicks from the classy city of Vienna