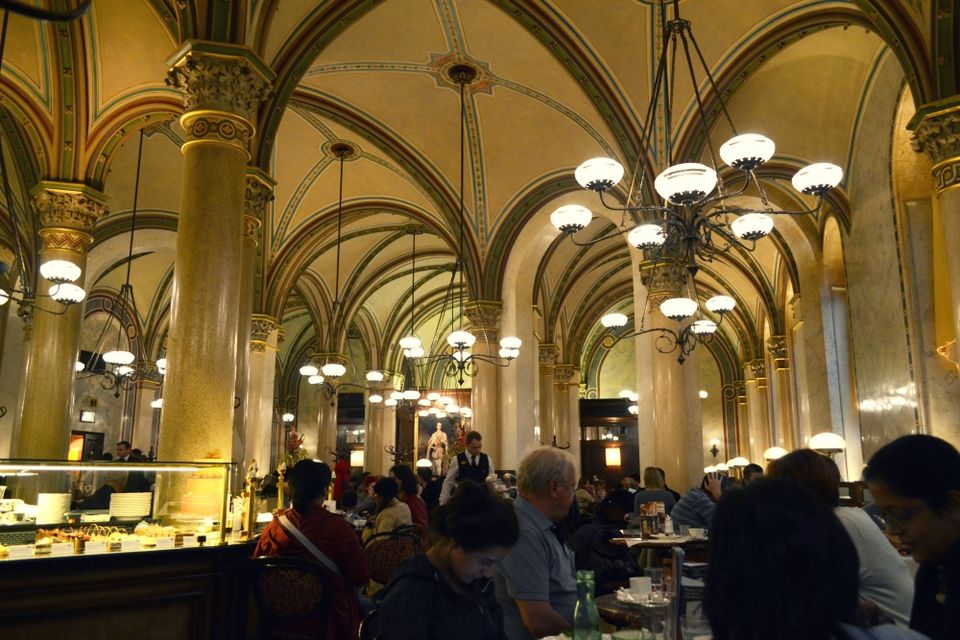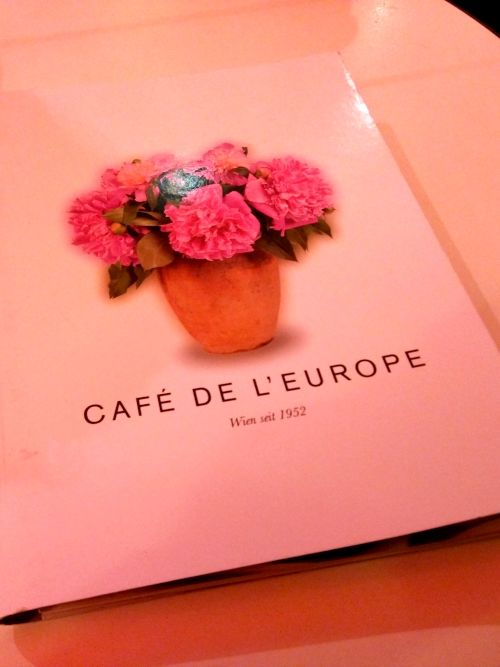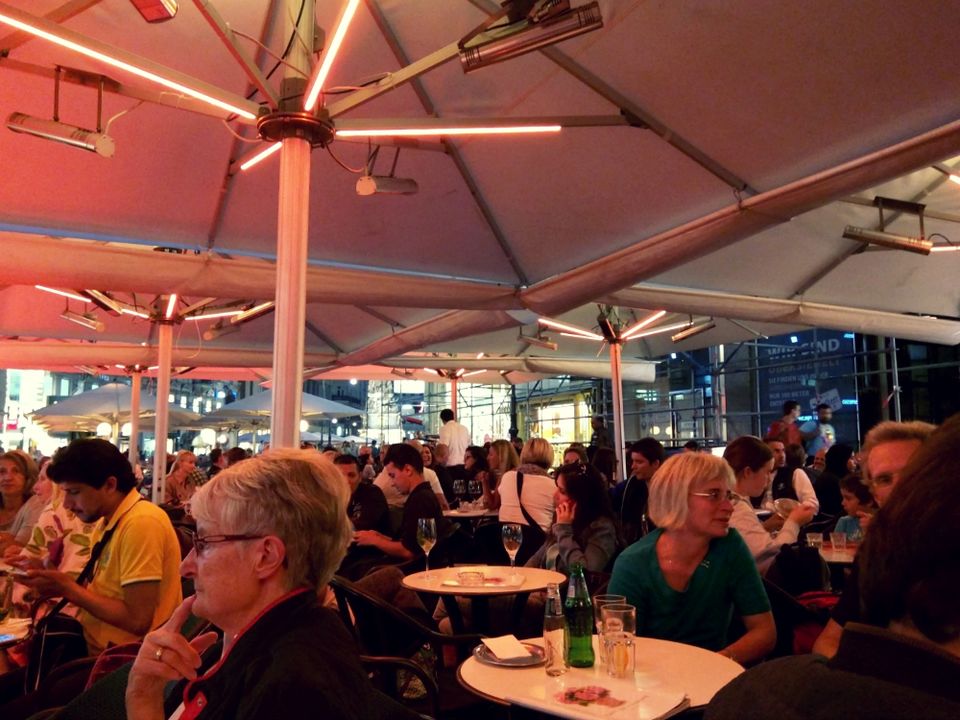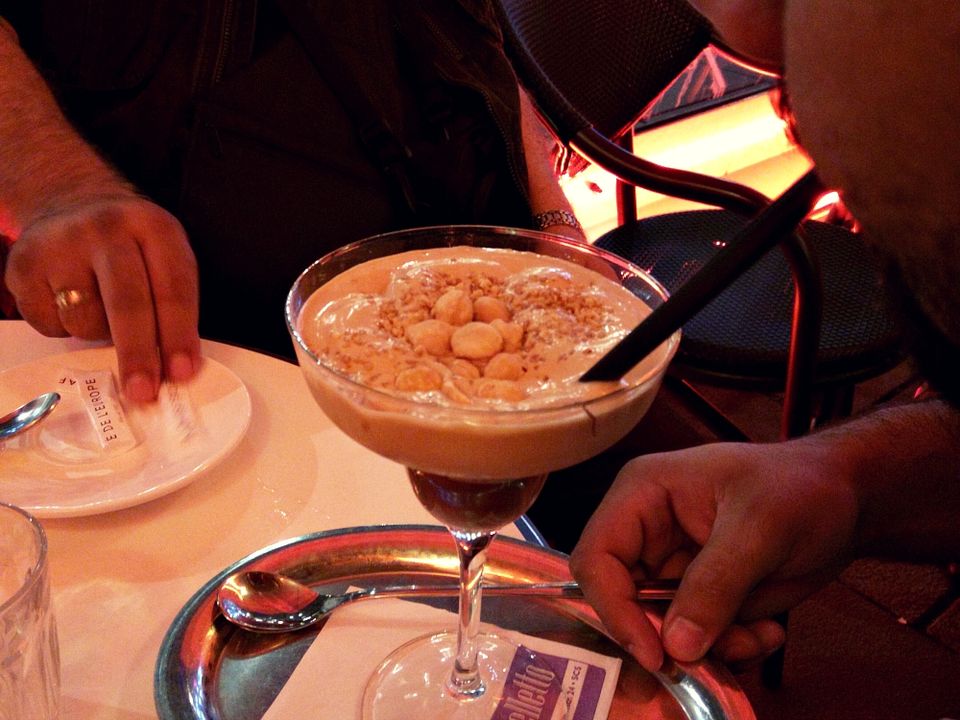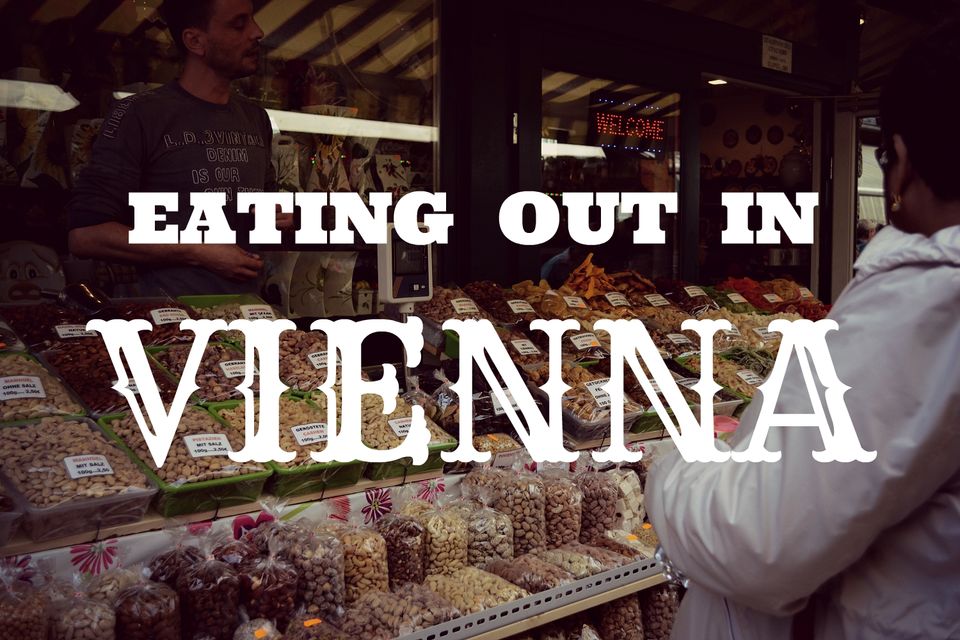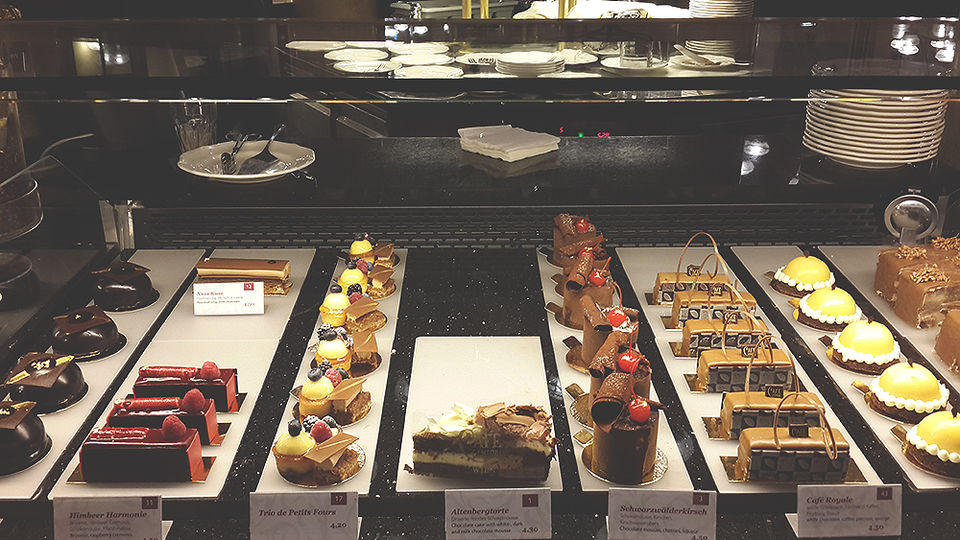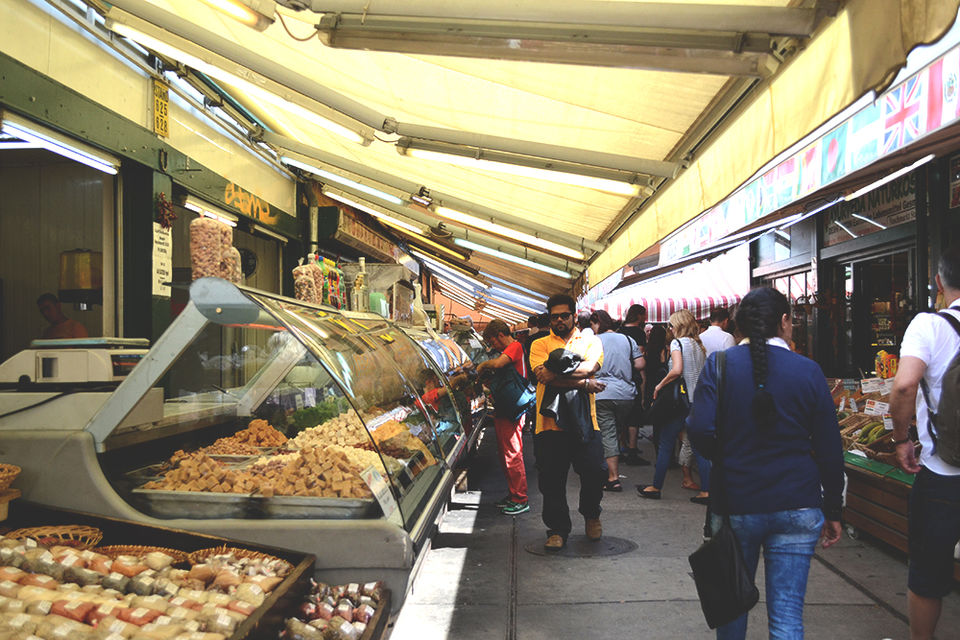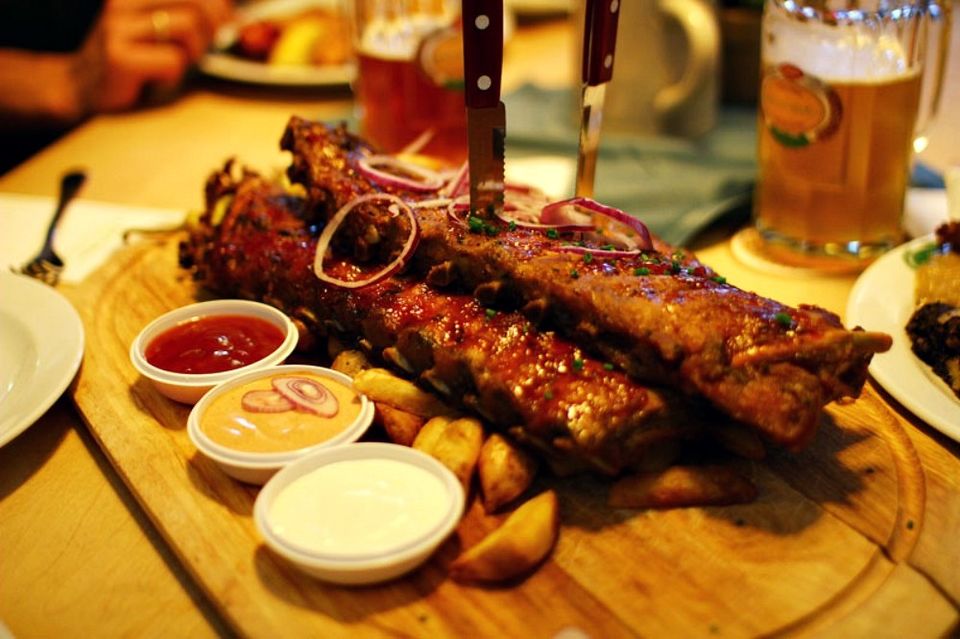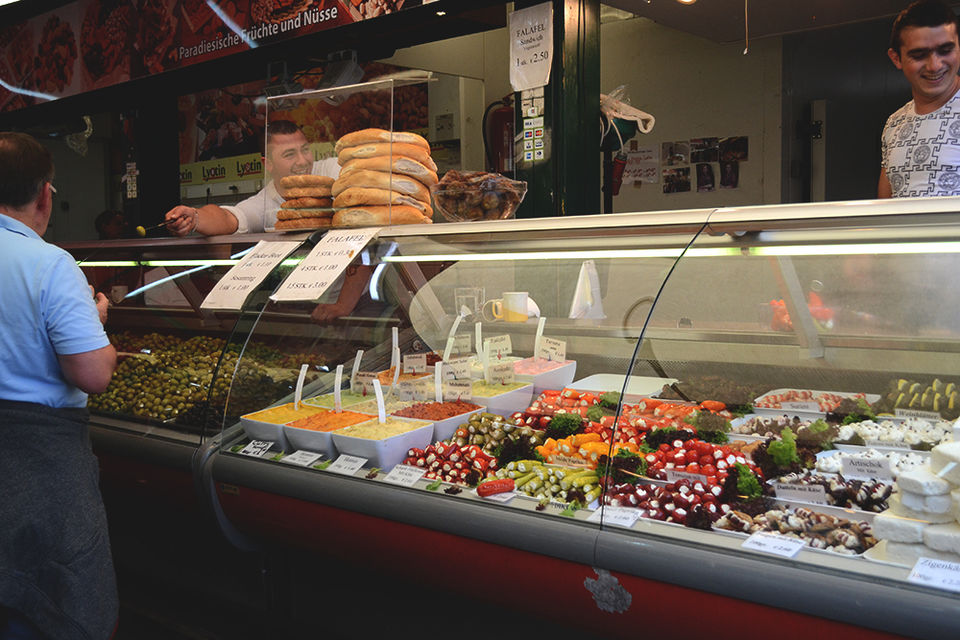 We were in Vienna and we came back with ecstatic tummies. I don't have to remind you that I am a hardcore food-tripper more than anything else and I always start by researching the local food of a place before I even jot down the names of any sightseeing spots.
And that's exactly what I did before visiting the Austrian capital. I learnt about the Viennese cafes, I drooled at the thought of sausages, I grabbed Salm Braeu's address and took a train ride to Vienna with visions of Wiener schnitzel in my eyes. I also found the creamiest hot chocolate outside of Paris. No shit.
Grab a paper and pen and take notes on the places to eat at when you're in Vienna!
1. Naschmarkt
Wienzeile, 1060 Wien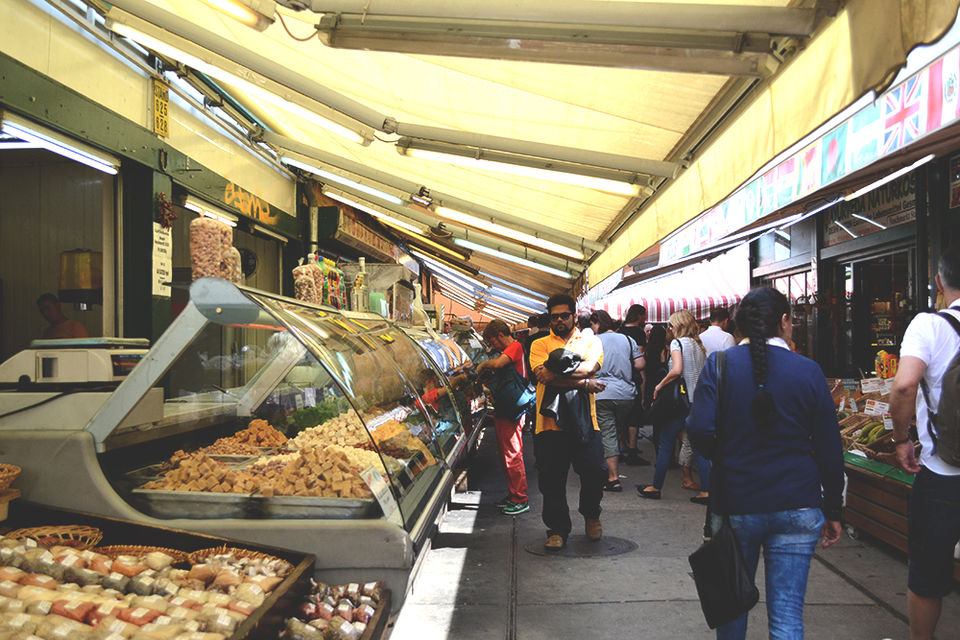 Vienna's popular market is your best bet when it comes to brunching or even lunching. The market now has over 120 shops selling fruit, veg and meat. But that's not the only things you're going there for. Naschmarkt also has several vendors selling Middle-Eastern array of foods, Greek delicacies, ice-creams and gelatos, shops selling homemade chocolate, local beer, their very own versions of wiener schnitzel and of course, Viennese sausages.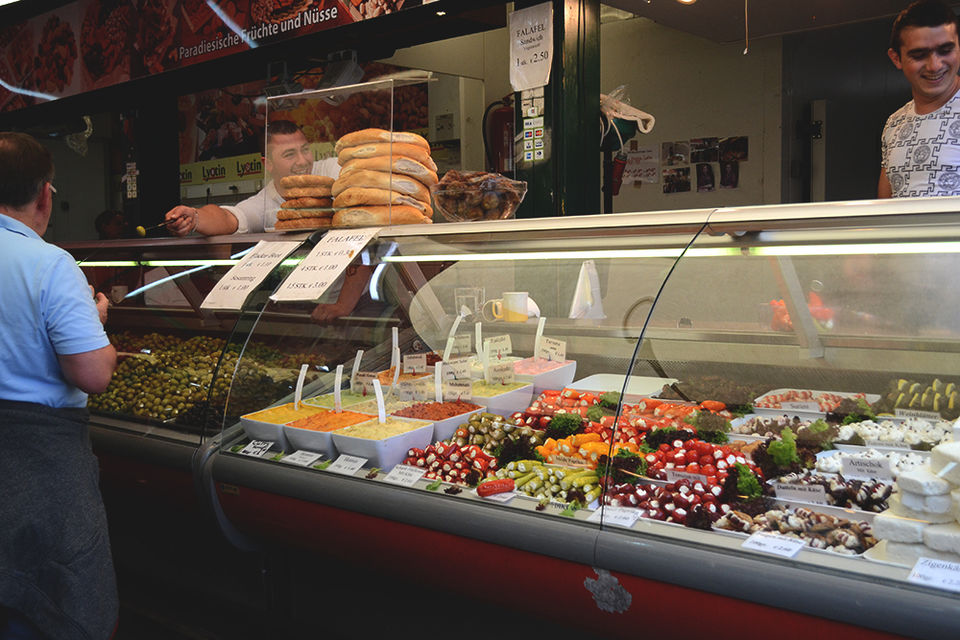 Chances are that by the time you're don walking the length of the market, you'll be filled to the tee with prosciutto-wrapped dates, Lebanese tabouleh, pickled olives, house-made salamis and banana-flavored gelato.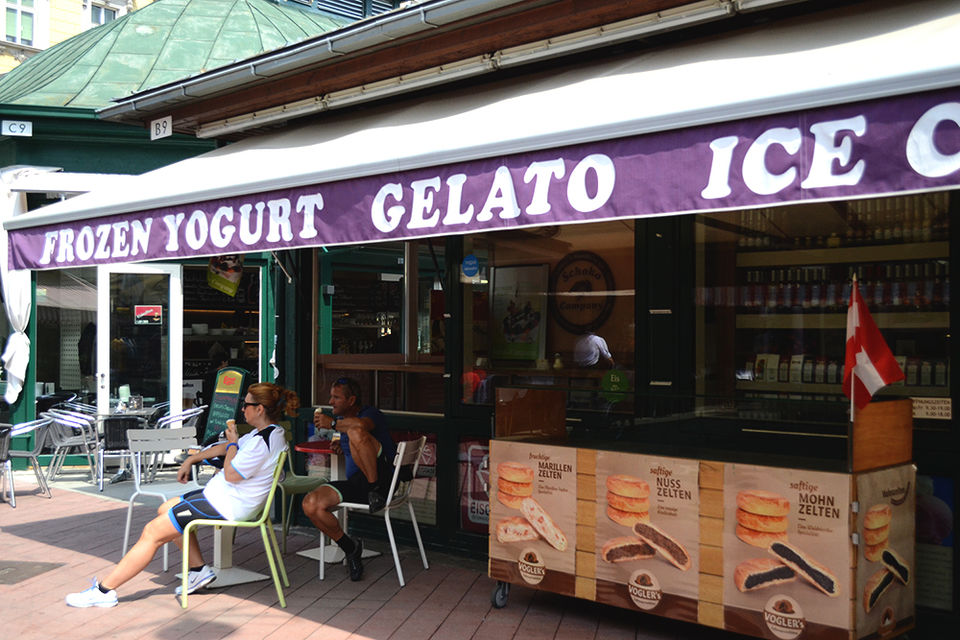 However, don't stop there. Naschmarkt also has an array of superb restaurants to offer. Food institutions that serve up fantastic seafood, Szechuan dishes and also local Viennese food. Washed down with a pint of Steigl, of course.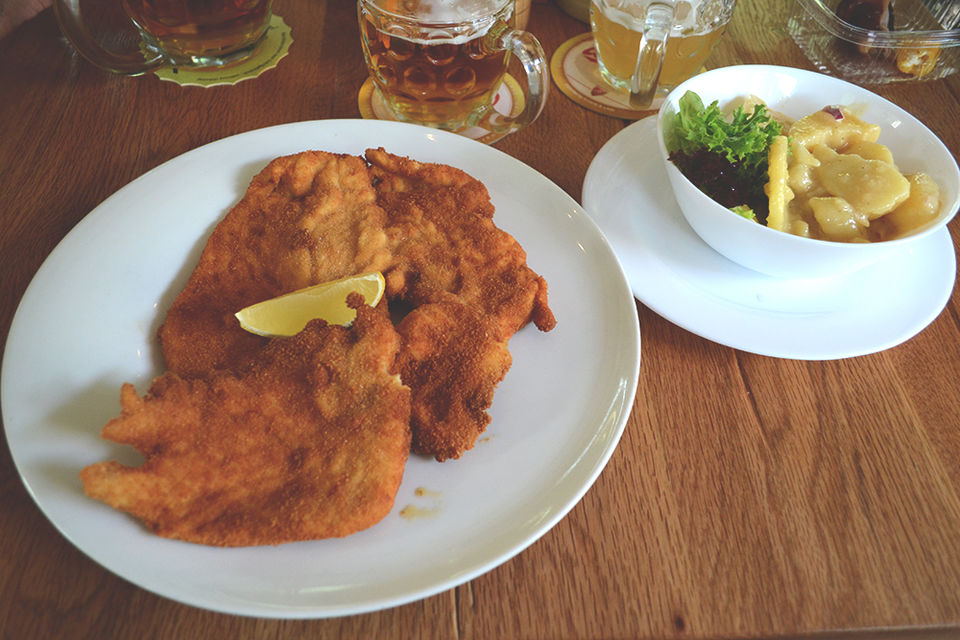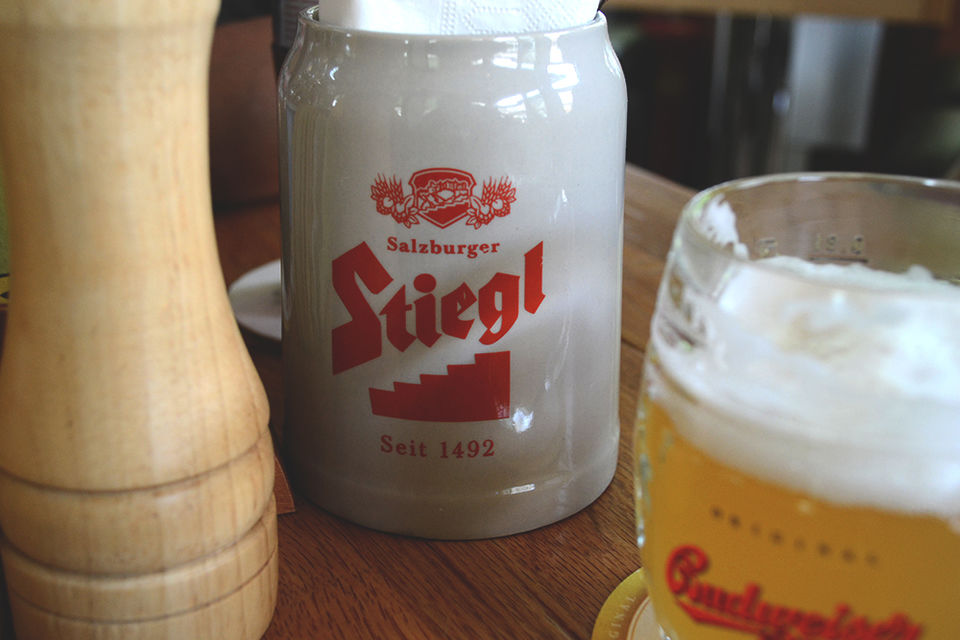 2. Café de L'Europe
Am Graben 31, 1010 Wien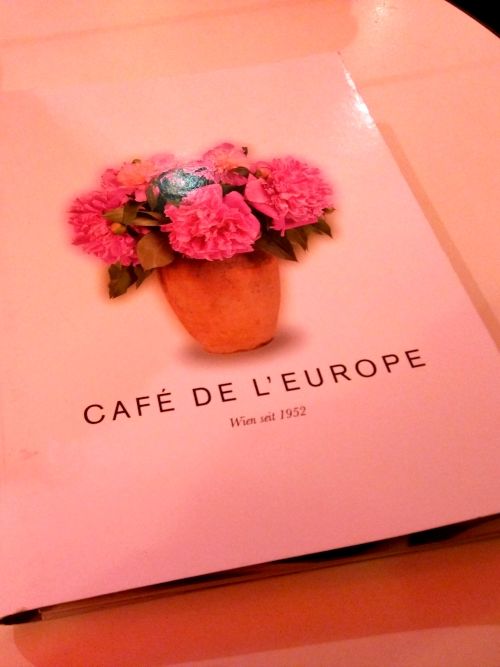 A stone's throw away from St. Stephen's cathedral, this café not only has a hole-in-the-wall gelateria for those walking by, but also delivers yummy sundaes for those who have a little more time to sit and do a bit of people-watching.
You can grab a gelato on the run if you're keen on finishing your shopping or if you've got more sightseeing to cover. But we would seriously suggest you to take some time and ask the waiter for a seat outdoor. Order some coffee or beer and a couple of sundaes and watch the busy city bustle by.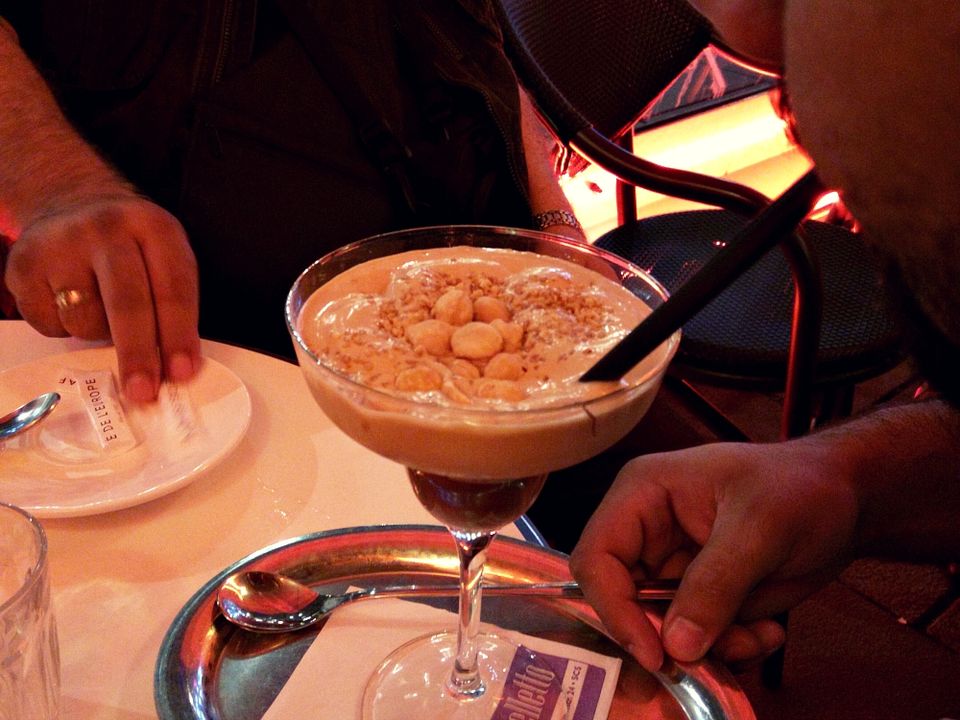 Their cafe offerings are far better than their lunch, so don't plan on having a full meal when you visit. Evenings are ten times busier than the mornings or afternoons, but seats change swiftly and that amounts to very minimal waiting time.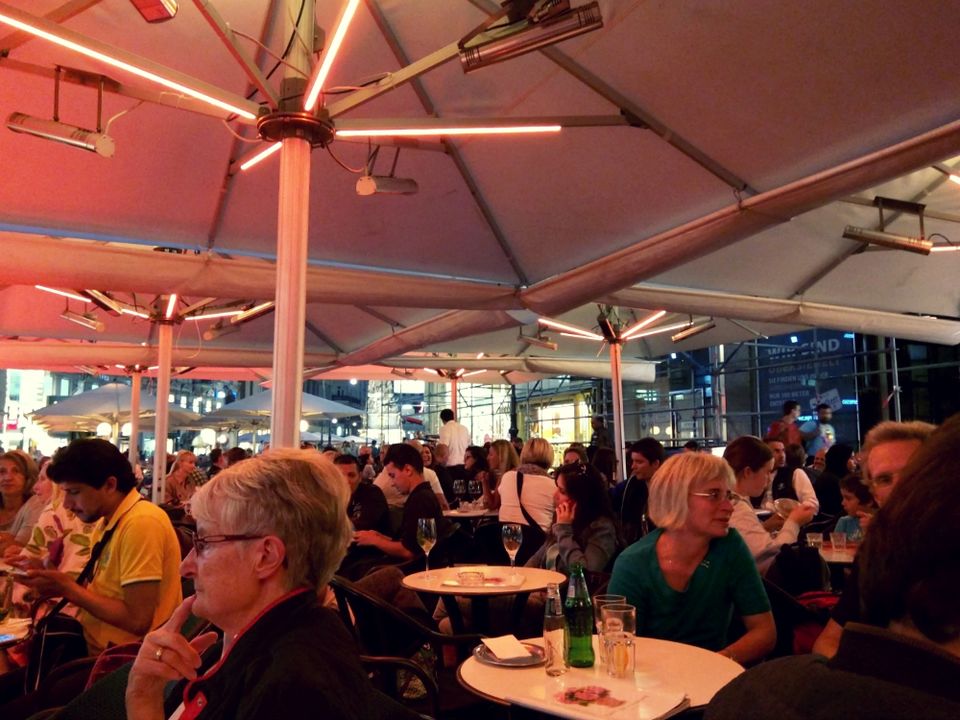 3. Café Central
Herrengasse 14, 1010 Vienna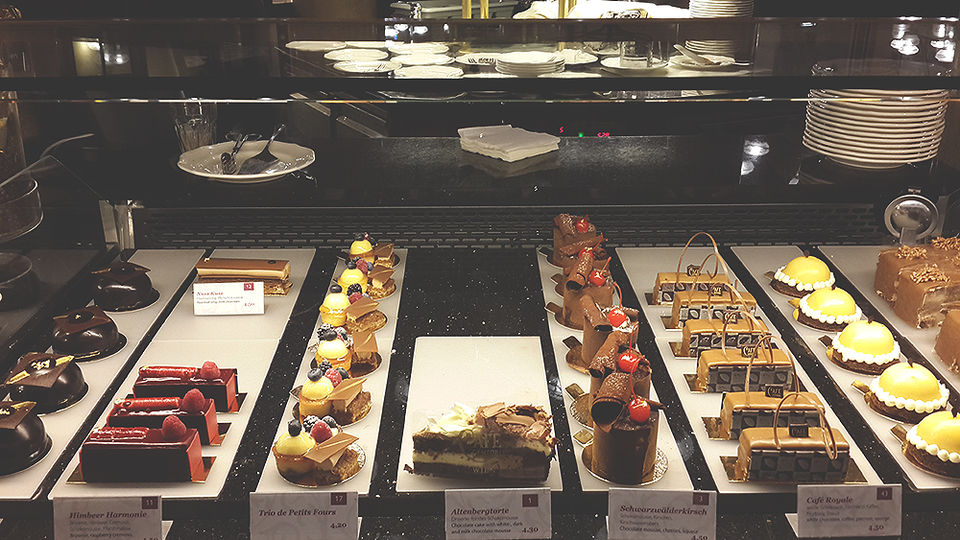 When you're in Vienna, it is assumed that you'd want to visit Hofburg Palace, for its history, architecture and the Spanish Horse Riding School. Once you're done with a visit to the Sisi Museum and a ride in a horse-carriage around Stephensplatz and Innere Stadt, make your way to Café Central.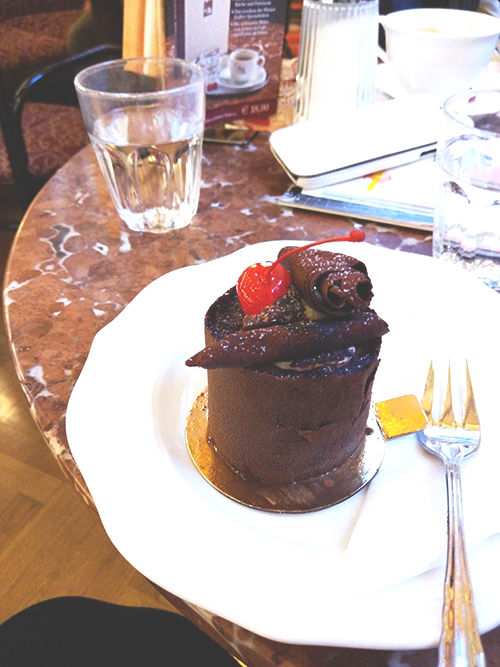 Cafe Central is an institution by itself and has been so since the 19th Century. Obviously, that makes it a busy cafe to visit. The waiting time can go anywhere from five to twenty minutes. The first time we visited, we waited for 5 minutes for a table for four at the bakery. When we went back a day after, the queue had extended outside the cafe and on to its patio seating.
Once you're in you're greeted by a statue of Peter Altenberg. Take your seat and quickly order for some coffee and hot chocolate. Trust me when I say that Cafe Central's hot chocolate is one of the best you'll have outside of Paris. Then make your way to the display case and choose your guilty pleasure of the day!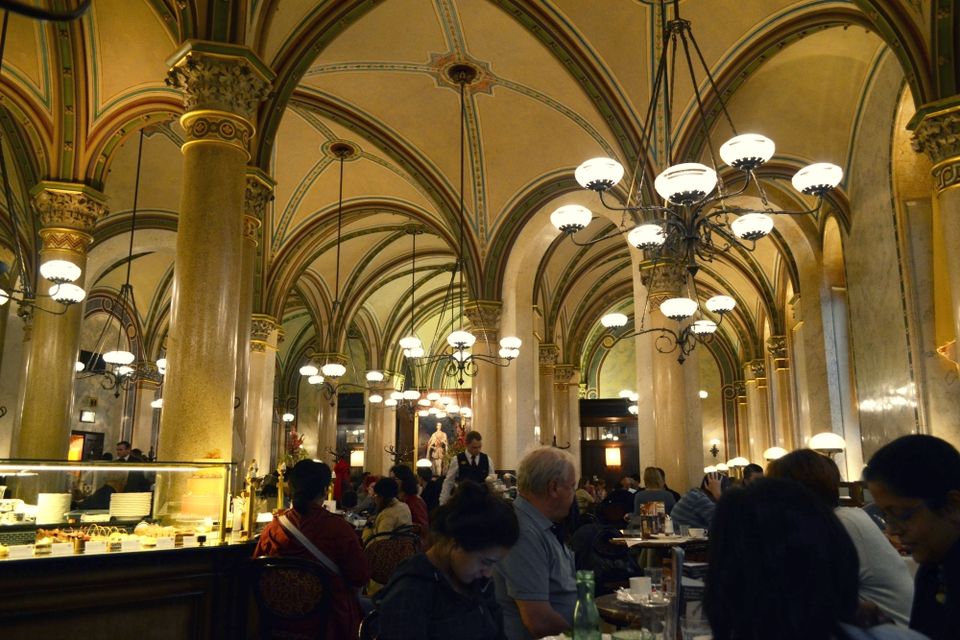 4. Hotel Sacher (Café Sacher)
For a whopping dose of grandeur and history with cake (of course, you've got to have cake), Hotel Sacher would be our top choice any day. This legendary establishment is not only a grand institution in Vienna, it is also the birthplace of the Sacher Torte.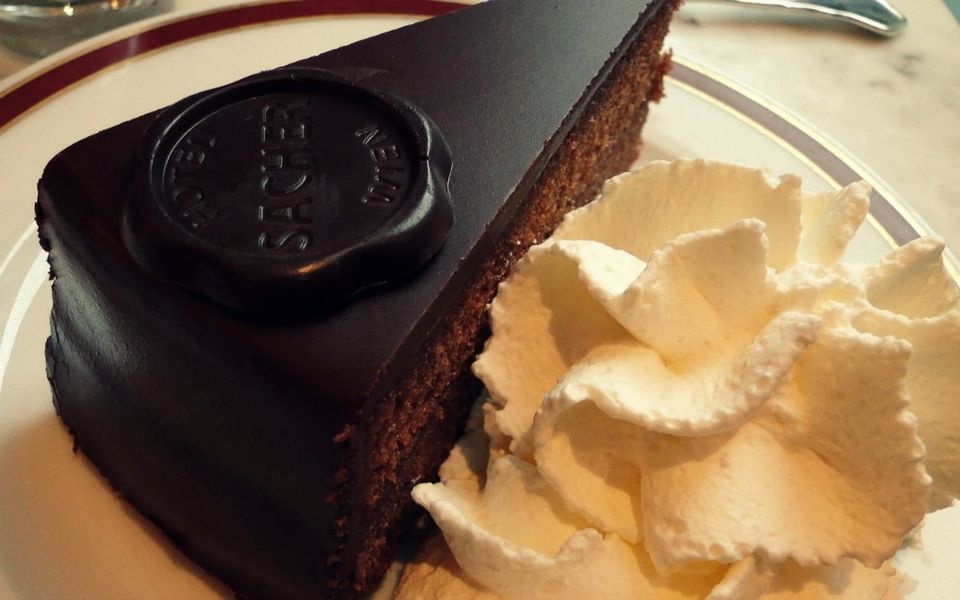 Café Sacher is part of the establishment, and apart from the Sacher Torte, a double-layered chocolate cake with a layer of apricot jam in between and a layer of chocolate ganache on top, you can also opt for the Sacher Melange, black coffee served with milk and topped with whipped cream. My personal favorites were the Fiaker (hot coffee served with cherry brandy) and the Anna Sacher Kaffee (black coffee topped off with egg-nog, very festive indeed)!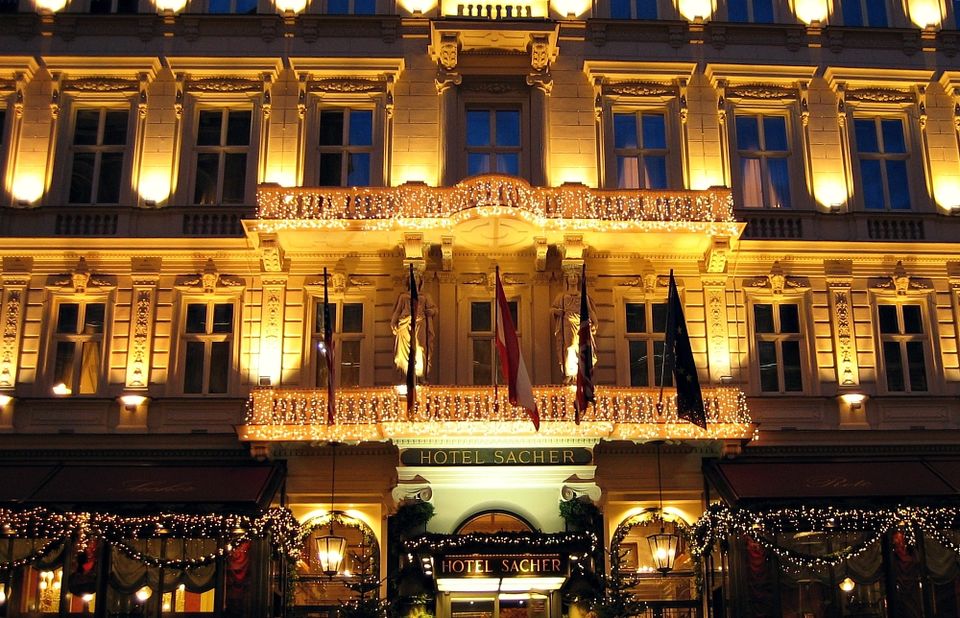 Hotel Sacher [source]
5. Salm Braeu
Rennweg 8, 1030 Wien, Austria
OK, let's be honest. This one is another tourist-puller, but you'll have to swallow that and not think about it, because of their food. Salm Braeu serves up spare ribs that are undoubtedly one of the best, this side of the Atlantic.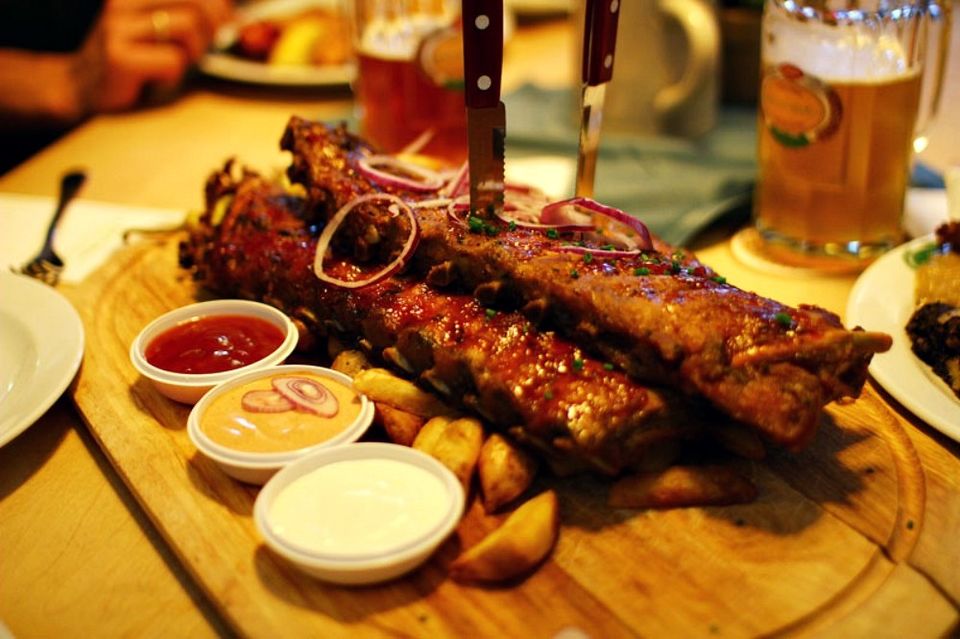 Spare ribs at Salm Braeu [source]
The place is always bustling and calling ahead might prove helpful, in fact, advisable. Although the waiting time we faced was a little more than five minutes when we arrived for dinner without a reservation (ummm, maybe we got lucky). Considering the quantity, they're not too heavy on the pocket either, about 15.5 Euros a plate.
They also have their own brewery & distillery that churns out a super-foamy brew that goes perfectly with the sauce. If you're not in the mood for ribs (gasp!) then order the monster of a pork knuckle and dig in!
6. LEO Würstelstand
Döblinger Gürtel 2, 1190 Wien
Stop at any one of the würstelstands in Vienna and grab an unctuous Viennese sausage, slick with grease, to eat. It'll satisfy you to no end. Seriously. Street food in Vienna is immensely good.
But through all the wurst eating (no pun intended), we remembered watching Ishai Golan downing a monster wiener sausage in one of his Street Food episodes. The episode was on Vienna, of course. After a bit of research we found that Vera Tondl's LEO happens to be the oldest würstelstand in Vienna, and boy does she deliver.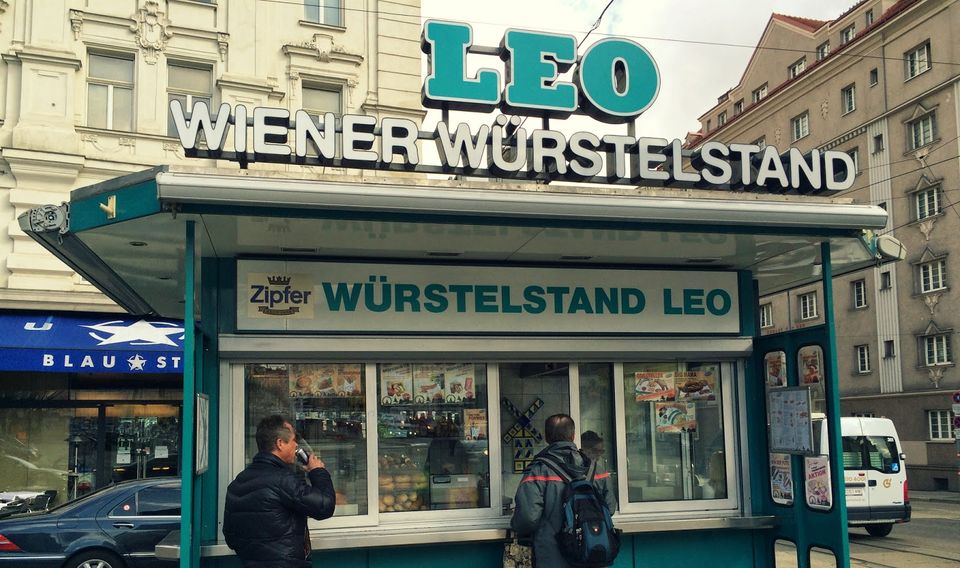 LEO Wurstelstand, Vienna [source]
Go for the Hot Dog Käsekrainer. Without a doubt the best hot-dog you'll eat. Yes, America, I went there. Sue me if you want, but a monster cheesy dog stuffed into buns, Viennese-style is just plain awesome.
Essential Info:
Reservations: You'll find that Vienna is not that strict about reservations as New York or even Prague for that matter. Most places, tourist-pullers or otherwise, are easy to get into. But the waiting time (if any, at all) may vary depending on the popularity of the place. For eg., Salm Braeu is extremely popular for their great food and people do make reservations for a table. However, we visited Salm Braeu without a reservation and were given a table within 5 minutes of arriving. If you're visiting during high-season and want to have dinner anywhere between 7-8 pm, I would suggest that you make reservations.
Ordering: OK, this one is tricky. Waiters tend to be formal and impersonal and seemingly busy, so they tend not to linger on a table for more than a few seconds. Yep, that's right – a few seconds. So, once you're given a menu, be quick to decide what you want and try not to dilly dally too much about your choices. Be advised, that the service they provide is not meant to be cold or rude, in fact, waiters are extremely helpful if you have queries or if you want your food prepared in a certain way, it's just a part of the culture and charm of the city.
Tap Water: Tap water is absolutely safe to consume in Vienna. However, when you ask for water in a restaurant, they'll ask you if you want still or sparkling and then proceed to get you bottled water. Bottled water is obviously charged. If you want still water, just mention that you're OK with tap water and they'll serve you a pitcher of it.


Tipping: Tipping is not compulsory in Vienna. Most restaurants normally include a service charge in their bills and the correct etiquette is to round-off the bill to the nearest (and highest) amount. So if your bill is 12.30 Euros, round it off to 15 Euros. If you're not happy with the service, don't feel pressurized to tip. At times we even paid the exact amount and that's completely acceptable.


Getting around: Vienna is not a cheap city. Their public transport network is quite good. So trams, buses and subways e perfectly fine transport to avail when you're out and about in the city. Taxis are available in abundance and preferable, if you want comfort and can afford it. And unlike Prague or Budapest, taxis won't try and take you on longer routes or anything.