Indonesia's Mount Merapi volcano erupted on March 11, Saturday, fuming with hot gas clouds and volcanic ash. This eruption has resulted in blanketing eight villages in the area under its volcanic ash.
Located on the borders of Central Java and Yogyakarta provinces, Mount Merapi volcano is located on the border of just 30 km from Yogyakarta. The volcano, located in Indonesia's Yogyakarta special region, erupted at about 12pm (05:00 GMT) on Saturday. Clouds of hot ash and a mixture of rock, lava and gas have reached upto seven kilometres down its slopes.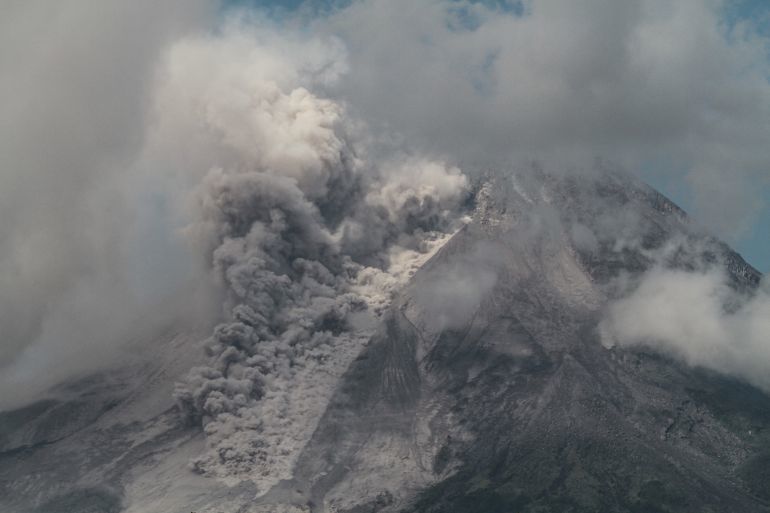 For now the tourism in the area has been halted as there is a presence of toxic gas and lava flow. Fortunately there have been no reports of any casualties from the area. All residents and visitors have been advised to steer clear of the area.
Official at the local monitoring post, Yulianto said no residents have been evacuated.
"This has only been observed as one time event, there have been 5-6 avalanches. If the coverage continue to increase and the distance is further than 7 kilometres, it is likely that the residents will be recommended to evacuate," he said.
After the eruptions of 2020, Mount Merapi was on the country's second-highest alert level with a major eruption of Mount Merapi taking place back in 2010.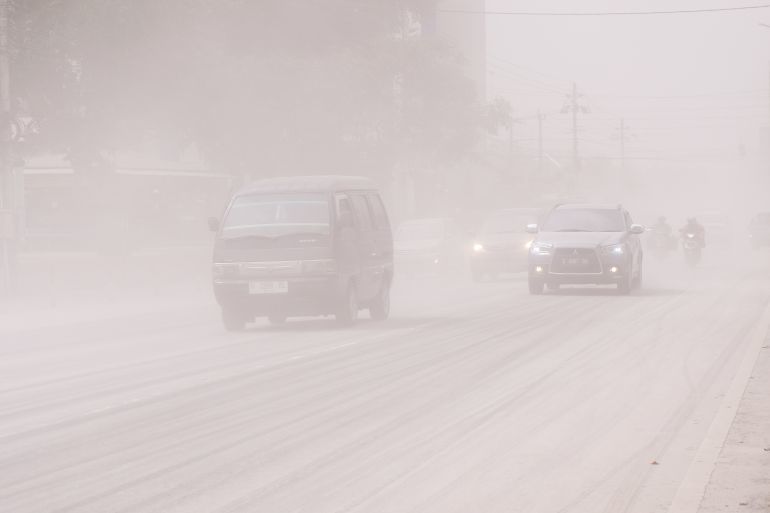 Above images show ash-covered houses and roads at a village near the volcano, located on Java Island.
Indonesia has 130 active volcanoes and Mount Merapi, 2,963 metre-high (9,721 feet) is the most active amongst all. Sitting on the Pacific Ring of Fire the continental plates causes high volcanic and seismic activity. Even then it has always been a famous tourist destination for many.
Mount Semeru and Mount Bromo are other two mountains with continue to be a popular adventure destination in Indonesia.
For adventure lovers, Mount Merapi offers stunning hiking trails. The sunrise hikes are the most famous leading to the summit. Offering priceless views and the thrill of climbing a volcano, this mountain has been a well known adventure seekers favourite destination in Indonesia.
Read more about: Delhi International Airport Is Among the Cleanest Airports in Asia Pacific Region Says ACI
Have anything exciting to share with us? Tell us about it in the comments below. Or write about it here on Tripoto.