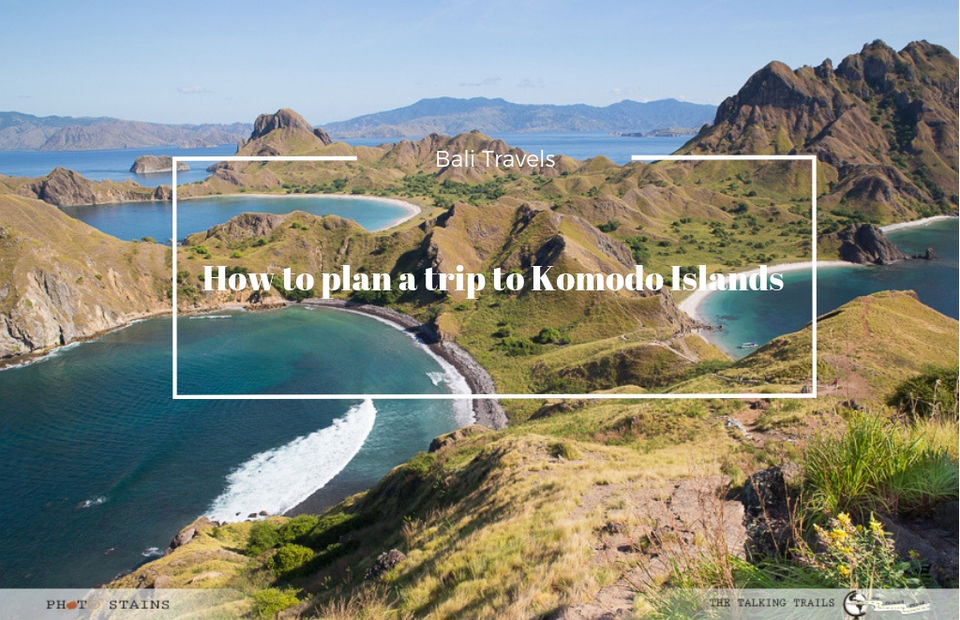 People plan their trip to Bali for beaches and fabulous food , I planned my trip to see the oldest and deadliest lizards of the plant Earth – Komodos. Located close to Flores Island in Indonesia, Komodo National Park is home to this endangered species but the thrill does not end up just there. Komodo National park is one of the New 7 Wonders Of Nature and is a UNESCO World Heritage Site with unique fauna and flora and some of the most beautiful views from the top of the mountains to the bottom of the sea. SO now if you are wondering , is it safe to go there? How close can we get to Komodos ? Is going this far just for Komodos , worth it? How expensive it will be? My blog post – How to visit Komodo Islands , will answer all your questions and my postcard- worthy photos will convince you to include Komodo Islands in your itinerary.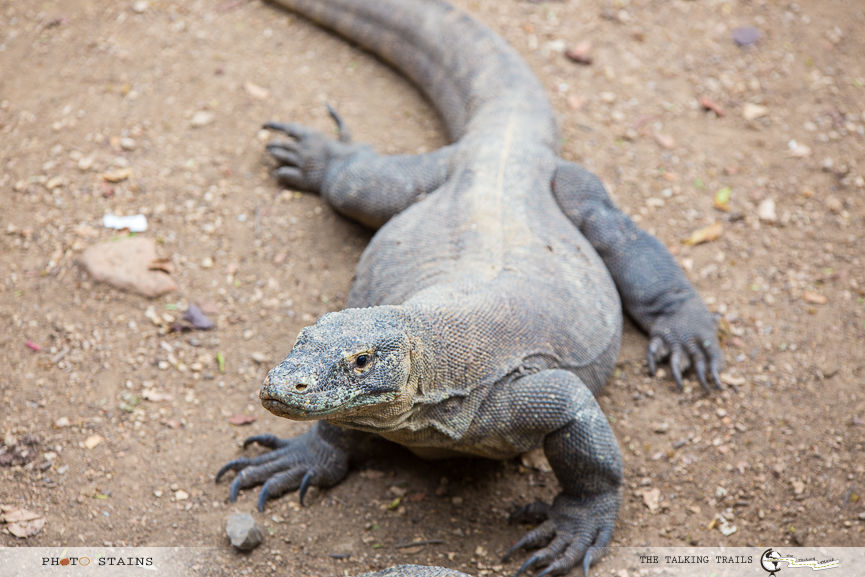 So shall we start ? First lets address some things that you must know before visiting :
1) A visit to these islands is not a day trip from Bali. You will have to stay for at-least a night in Labuan Bajo. Same day arrival and departure as the day of tour is just not possible.
2) Most of the tours start early morning around 6 am. So you must fly in a day before , take the tour and then may be leave by night. Either way , you will have to spend a night or two in Labuan Bajo.
3) You can visit Komodo Islands alone and return, however most of the tours will include a visit to Komodo, Rinca and Padar Island along with an option to stop at pink beach and snorkel at Manta Point.
4) There is no food or restaurant or shop in any of the islands I mentioned above. You must carry your own food. Some of the tour companies provide food as part of tour package , ask in advance. Else you will literally starve.
5) Almost all the tours are group tours. This is the most affordable way of visiting these islands. We were in a time crunch and ended up taking a personal tour and it was indeed very expensive. To give you a comparison a group tour will cost you something between 30$– 50$ per person whereas a private tour is between 180 – 200$ per person.
6) There are many tour companies in the main street of Labuan Bajo , so no need to book in advance. You can reach Labuan Bajo and literally go from shop to shop haggling for the right price.
7) Most importantly , it is our duty to preserve nature the way we found it. Please do not litter and throw plastics in the sea. You will be baffled to sea the amount of plastic in sea water while sailing from Labuan Bajo to these islands.
8) You must carry cash with you . There is no entry fees to Padar island and pink sand beach but you do have to pay entrance plus guide fees of around 21$ at Komodo National Park and it must be paid in cash.
How to Reach :
By Air : The fastest way to reach anywhere near Komodo Islands is by air. The closest airport to these Islands is located in Labuan Bajo. You will have to take a flight from Bali ( or Jakarta ) which will have a flight time of around 1 hr 30 mins and will cost you around 70$ if booked in time. From the airport , you can ask your tour company to pick you up as you cannot got to Komodo Islands without a boat tour. From Labuan Bajo , it will take about 2 hrs by a fast boat to reach the islands.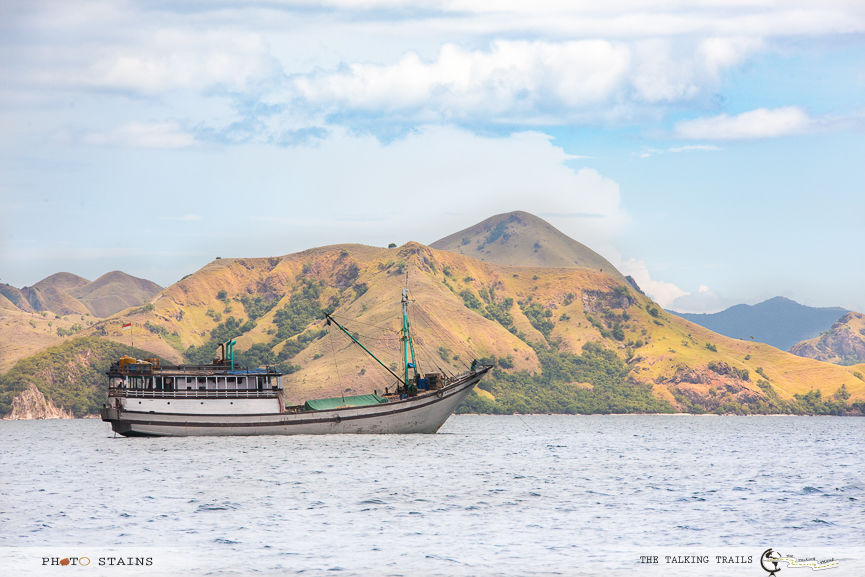 By Sea : If you have time and you don't mind sea sickness , it takes more than 24 hrs to reach by sea from Bali and indeed is one of the cheapest options to reach to Bali. But before you go all excited about this cheaper option , the boat ride from Bali to Komodo Islands is scary as it sails over shallow, rocky waters. There have been cases of ship wreckage and personally I will not advise to use this option.
Where to Stay :
Labuan Bajo has a plenty of budget friendly hostels and hotels. Here are few recommendations that you can pick as per your budget.
Hostels : Cool Corner Backpacker Hostel, Gardena,
Hotels and Resorts : LaPrima , Green Hill Boutique Hotel, Bintang Flores
Note : We stayed in LaPrima Resort. The rooms were clean but the bathrooms were not so much. The water pressure in bathrooms was next to nill. Even after complaining several times , no one came to our room to fix water pressure in the bathroom.
Things you must bring with you:
1) A very good sunscreen - Sun will be hitting you on every possible angle.
2) A strong mosquitto repellent, sunglasses and a hat or cap.
3) Hiking shoes or sports shoes - It is advised to wear closed shoes while hiking at Komodo and Rinca Island.
4) Bathing suit : If you intend to snorkel with Mantas or enjoy at pink sand beach.
5) Snacks and food as there are no shops or restaurants anywhere on any island.
6) Medicine for sea-sickness as you will be spending atleast half of the day cruising between the islands.
7) A pair of change of clothes.It will rain when you least expect it :) .
8) A good camera gear specially underwater camera .
And now the biggest question :
What does a trip to Komodo islands looks like ?
Most of the tour companies will be picking you up from your hotel as early as 5:30 or 6 am. So yes ,the previous night you would want to sleep early so that you are ready for an entire day of fun. The area that your tour company will be taking you is Komodo National Park which is formed by 3 big islands – Komodo , Rinca and Padar. Depending on the route , this is how it will go :
Rinca Island :
This island lately has become more popular than Komodo Island , sheerly because it is easy to spot Komodos at this island than the actual Komodo island. If you have less time and you can only make it to one of these islands , I will highly suggest to pick this one. A visit to this island entails an admission fees that must be paid in cash and you must follow the following rules :
1) You must always remain with your group . One ranger will lead the group and the other one will stay at the end.
2) Stick to the trail.
3) Komodos can actually outrun humans , so never tease them or make sudden movements that could make them alarmed.
4) Never ever look them in the eyes.
5) Try to wear trekking shoes or atleast sports shoes . Wearing open toe shoes can prove dangerous.
6) Never go to toilet alone.
7) Girls on their period need to be extra cautious as the dragons can smell the blood and might attack.
You will be welcomed to the island by the rangers who will take you on a trek . The trek will take around 30 mins and they will also tell you a lot about komodos and their origin. And yes here you will get plenty of photo opportunities too. The beauty of Rinca island is that you don't have to trek a lot to find the komodos , they will be lying right near the visitor center ???? .
Padar Island :
If you have seen the photo of people standing on top of the mountain with a view of 4 beaches locked between the mountains , it is Padar island. Most of the tours will give you about an hour and a half on this island. The trek to the mountain top is not very hard , but on a sunny humid day – it can get really tough. Carry good sunscreen , sunglasses and a cap and you will be fine. Once you are done with your iconic shots , head back to the port and you can dip your toes in the beach nearby.
If you were not satisfied seeing komodos at Rinca Island , here is take 2 . The Komodo Island is the biggest island in the National Park and has the biggest population of dragons. You will have to pay separate entry fees here and it must be in cash. Exploring this island also means that you will be accompanied by ranger. same precautions must be taken as Rinca Island.
Pink Sand Beach :
Next up on your trip will be pink sand beach. Pink sand beach earned its name for the way the beach appears to have a little rosy hue . The pink color is because of the small flecks of red coral brought by the sea waves which gets mixed in with the fine white reef sand. The beach has very few trees , so on your stop here , you better jump ito the clear blue waters and enjoy. Keep in mind that this is a protective area and you are not allowed to some sand with you to bring home as souvenir. It literally takes years to get this pink hue in the sand and people stealing this sand away with them is making this beach lose its color.
And that is it . You will return around 7 or 8 pm in the evening. Keep in mind that latest flight from Labuan Bajo to Bali is at 5 pm. There are absolutely no flights after that. This means you will have to stay at the island. We happened to try only one restaurant in Labuan Bajo named Molas Cafe and that was awesome. You can find more details about where to eat in my previous post here. I hope with this blog post I would have convinced you to put trip to Komodo Islands in your Itinerary. It is indeed once in lifetime experience to get that close to one of the deadliest animals in the world. A trip to Komodo Islands is full of variety and excitement and you should absolutely try it. I will love to hear from you in comments below if you have been to Komodo Islands. How was it? If you need any help in planning , you can message me and I will be happy to help. Thank you so much for stopping by :)
For more planning tips , check out my blog here.