Yogyakarta, or Jogjakarta, locally called 'Jogja', is a little city in the heart of Java. I came across this city when I was reading up on how I should spend a week in Bali, and what I saw online made me want to devote at least 2, ideally 3 days in Yogyakarta.
The city is packed with culture and heritage. I loved how warm the residents are towards travellers - they're more than excited to talk to you in an effort to practice their English, and will most likely ask you for a selfie too. It's rather adorable.
I landed at Jogja's Adisucipto Airport from Bali sometime in the afternoon, and had pre-scheduled a pickup with my hostel. A bustling city, complete with traffic and horns, wires hanging over buildings, and a general sense of brown. On looking closer though, I saw every street vendor spoke to his customers with a smile. Every scooter on the road wasn't necessarily a local, but a traveller set out to explore the city. Every building bore a sign of being typically Javanese, something I came to realise as I walked through the city later.
And all of a sudden, I felt so welcome.
Jogja was a bit of a culture shock at first. Having spent 10 days in Bali, I was used to walking around in my bikini, with shorts and a coverup thrown over. Bali, a city which boasts of beaches and parties and waterfalls, sees an influx of tourism that is much, much greater than what Jogja sees. The locals are used to seeing hoards of travellers take their streets, even live among them. It isn't the same in Jogja. Yes, there are travellers, but far fewer numbers than what Bali sees. Jogja is also a Muslim dominated city, and nearly all the women wear traditional clothing from head to toe.
So when I turned up at a couple of shops looking for a SIM card, wearing shorts, I ended up attracting a lot of attention. It made me a tad uncomfortable, only because I was sticking out like a sore thumb, so I basically spent my 3 days in Jogja in ONE pair of leggings!
I guess what I'm trying to say is, respect the tradition and culture of a place, and wear clothing that helps you blend in. As a traveller, it's just so much more advisable to do that in the long run.
I love walking around a city, because it helps me get familiar with the layout of the place. And it's a good thing where I put up was walkable from EVERYWHERE.
Where To Stay
Malioboro, Suryodiningratan, Prawirotaman
I stayed at a lovely little hostel called Ostic House in Suryodiningratan, which was 1.5 km away from Malioboro, the main city centre. The closer you stay to Malioboro, the more expensive your accommodation will be. The other two streets are rather well located and well-connected, walking distance to a lot of the city's attractions, and a tuk-tuk ride away from Malioboro.
Ostic House is a spacious bungalow, fully equipped with comfortable beds, clean rooms and bathrooms, a kitchen, a nice hang-out area, and wonderfully helpful and friendly staff. They orient you to the city right away and will happily assist you with planning your days in Jogja. A winner, in my eyes.
3 days in Yogyakarta is ideal to cover some of the major city sights, and go hiking to one of the nearby volcanoes as well. I was there for long enough to see and experience the temples, the city itself, and the food, but didn't have enough time to go for one of the famous sunrise hikes, which I would TOTALLY recommend.
What To Do in 3 Days in Yogyakarta
1. Sunrise - Borobudur Temple
This is the largest Buddhist temple complex in southeast Asia. The sunrise at Borobudur temple, or the sunrise over Borobudur temple, is magical, and makes its way to the top of the list for that very reason. Waking up at 3, hitting the road by 4, getting there by 5, and melting in the moment - that's what it takes.
There are 3 ways to see the sunrise, as locals, the hostel, or your hotel will likely tell you. One - to stay at the Manohara Hotel, because it is apparently the only hotel that offers travellers a special sunrise tour of the temple. Two - take your own scooters, don't listen to everyone who says that Option One is the only way to do it, head to the gates of the temple by 6, and make your way to the top. Three - go to Bukit Barede for the sunrise. Bukit Barede is a hill that offers a view of Yogyakarta and Borobudur, with Mt. Merapi looming in the distance.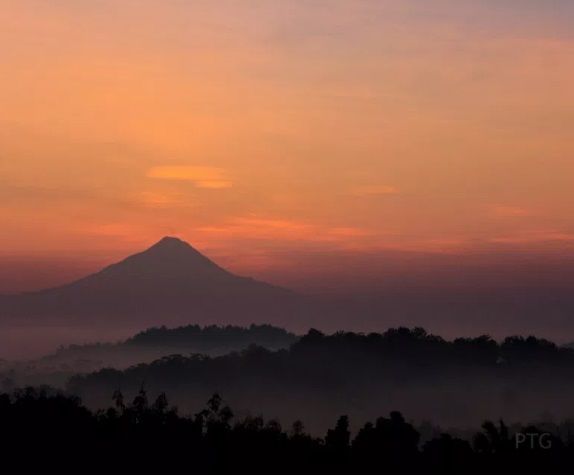 Not including prices of the ticket, Option 1 will set you back by a cool IDR 450000 ($30) per head. Option 2 is more reasonable, definitely more doable, and will set you back by IDR 60000 ($4) or so per head. Option 3, which is what I picked, cost IDR 30000 ($2), and it was well worth it.
I saw colours change and the fog play around so much that Borobudur maintained a shroud of mystery till I got to it. It wasn't the clearest day I could've hoped for, but it was beautiful, in its own mystic way.
2. Sunset - Prambanan Temple
When you buy your tickets for the Borobudur temple, it's a good idea to get a combo ticket that includes Prambanan as well. It works out to IDR 580000 ($40) for both (as opposed to IDR 725000 ($50) if you buy them separately), but the only catch is that it is valid for a single day. So it's probably wise to go to Borobudur in the morning and Prambanan in the evening, something which makes sense if you have a vehicle of your own.
5 of us from the hostel booked a car for 8 hours, so we chose to see the sunrise, and then head to Prambanan around midday.
Both temples attract crowds throughout the day, so there's no escaping it. Getting anywhere early is ALWAYS a smart thing to do, though, even if it is just to block your spot.
Also, tickets to both temples can be bought on the spot, so you can save yourself the internet handling charges and agent fees.
ALSO, be prepared to speak to some of the cutest locals! A lot of schools bring their students to the temples on visits, and encourage them to speak to travellers in a bid to practice their English. It's really so adorable!
3. Ramayana Dance at Prambanan
The epic mythological text - the Ramayana - is portrayed through a traditional Javanese dance performance at the Prambanan temple in the evening. The tale originates in India, and this performance is a beautiful amalgamation of the same with a style rich in Javanese heritage. It is said to be a spectacular show, and a very popular choice among people visiting. You can book your tickets , and you might want to do so in advance.
4. Malioboro
Malioboro is the main street in Jogja. It is lined with shopping centres, street food stalls, and vendors selling trinkets and souvenirs. It's paradise if you want to pick up some local Javanese batik, sample the authentic Javanese street food (which is COMPLETELY different from Balinese), and immerse yourself with the locals.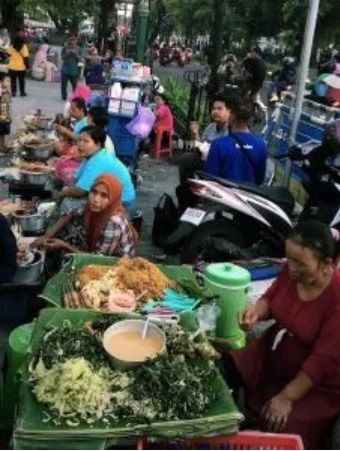 The food options are fantastic. Relish the satay with its delectable partner - the peanut sauce. Try the bakso - little meatballs wrapped in flour and fried. The delightful gudeg, which is rice served with slow-cooked jackfruit, chicken, a fried egg, and fried cow skin (skip the cow skin, like I did, if you don't eat it). Sweets like nagasari (a coconut-based sweet wrapped in a banana leaf), dodol (a toffee-like sweet), and the bakpia (a sweet pastry filled with flavoured mung bean paste) are some of my favourites. In my 3 days in Jogjakarta, I spent 2 evenings eating everything I could find, and then praying to every god I could name to not let it live in my hips.
Prices are quite low across items, but there is always room to bargain. Pick up a pretty batik stole or a painting, or maybe a bag or two. It's all quote beautiful.
5. Taman Sari
The Taman Sari - translating to 'water castle' - is a splendid complex located in the heart of Jogja. Legend says the king of Jogja kept a number of mistresses, all of whom stayed at Taman Sari. There is a large fountain where these ladies would bathe and play. The king would toss a flower into the fountain, and the lady on whom it landed, or who picked it up, would provide the king company for the night.
It doesn't happen anymore, I checked.
The entrance to Taman Sari belies its actual size, so keep aside at least an hour or a little more to fully explore the complex. Don't miss the underground mosque!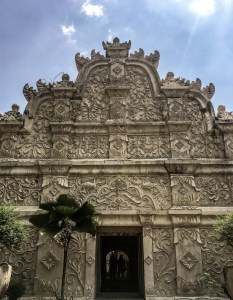 6. Kraton
Of your 3 days in Yogyakarta, spend almost an entire one only exploring the city, even though there's so much to do a little ways from it. It's a great way to understand the life there.
'Kraton' means 'palace'. The royal family - the current ruling Sultan - of Jogja holds residence here. On Wednesdays, you get a free guided tour of the palace, which is very helpful as the guide takes you through the history of Jogja and offers an interesting insight into the culture and life.
The Kraton is rather grand. You will see a lot of royal traditions and customs brought out in the architecture, as well as in the exhibits of royal outfits and the fleet of cars.
7. Mt. Merapi / Mt. Bromo hiking
Indonesia is home to quite a number of volcanoes, and there are so many tour companies that organise sunrise hikes. These hikes usually start around 1 am.
There are two ways to do this. You could ask your hostel to arrange a car, form a group with 5 of you, so costs are eased up, and head over.
Or you could do it by yourself.
I wanted to go hiking, but I'm still nursing a bruised knee and an injured back, so I had to give it a miss, but I found some great information here -
Mt. Merapi - https://iwannatravel.com.sg/indonesia/mount-merapi-sunrise-trek
Mt. Bromo - https://www.bemytravelmuse.com/mount-bromo-without-a-tour/
Keep aside a full day of your 3 days in Yogyakarta just for this. Since it's an early start, you'll want to take the rest of the day to recover and catch some sleep.
Let me know if you do it.
8. Batik art
Yogyakarta is so famous for batik, and a walk down any of its lanes will surround you in a swirl of colour. I visited a local store where they showed me how they created fabrics and paintings. A tour of this is included with the guided Kraton tour on Wednesdays, and you can try your hand at painting too!
You can pick up a piece or two for home, or something wearable, like a scarf or a dress, if that catches your fancy. It's really beautiful.
9. Chicken Church - Gereja Ayam
It is said the architect of this building, Daniel Alamsjah, received a message from God to build a house of worship that would welcome one and all. This building is located on Rhema Hill and requires some climbing to get to. Yes, it resembles a large chicken, but it was originally designed as a dove. There are prayer rooms located under the building where you can take some time to pray, or simply meditate. You can also write a wish on a post-it note and stick it on one of the walls. I red some of the wishes there, and I only prayed those wishes came true.
The entry ticket includes a free snack, which is some sort of deep-fried sweet potato / taro - so oily, but super delicious.
Where to Eat
I had only 3 days in Yogyakarta, and since there were day trips involved, lunch was usually had on the go, or breakfast was packed and taken along. That left me with evenings to explore the streets and sample the local cuisine, which I fell in love with instantly.
1. Malioboro for the Street Food
This was paradise for me. Insane number of dishes to try, at ridiculously low prices, so I could have stuffed my face all day and still not worried about the budget. Satays, gudeg, nasi everything, sweets, toffees, and a whole lot of variety, all served by smiling locals who won't understand a word of English but will happily serve you the best of their food. It's a happy-place.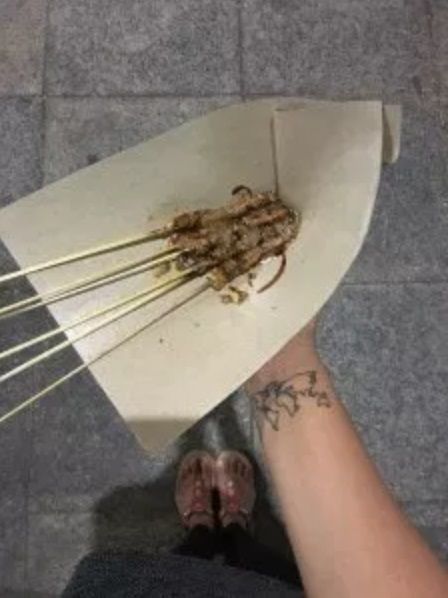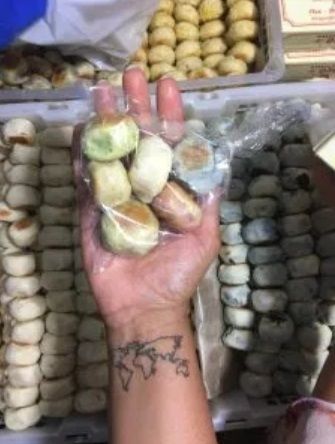 2. Couvee
Try the famous Javanese coffee at Couvee. It's a small, modern cafe, but the coffee is DELICIOUS.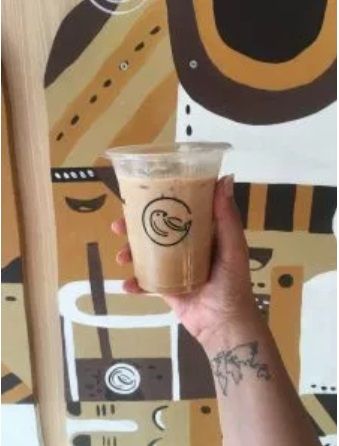 3. House of Raminten
If you want to try the gudeg (YOU MUST), make a beeline for House of Raminten. It offers a complete experience which doesn't stop at the food. Typical Javanese architecture forms the interior of House of Raminten, and along with the regular tables and chairs, it also has ground seating with smaller tables, in the style the Javanese dine. They have an array of local goodies, like fried tempeh, and drinks that I have never seen or heard of before in my life, and every single thing I tried that day was absolutely divine.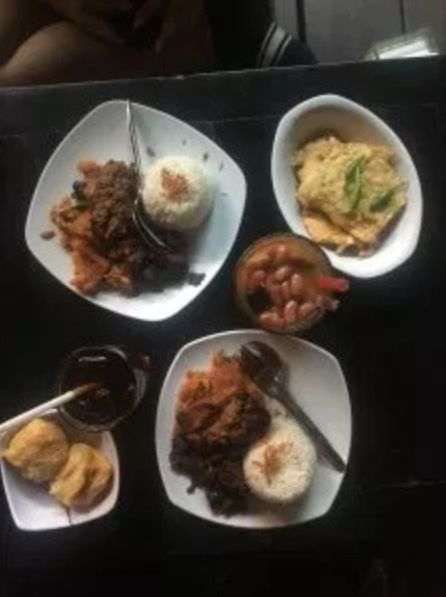 4. Bu Ageng
It's a local Javanese restaurant which serves local Javanese food (sorry. How very obvious). It is walking distance from Ostic House, and although slightly on the pricier side, the quality is unquestionable.
5. Rumah Makan Mbah Buyut
This is one of the local warungs that serves food by the piece in a buffet. You pick up a plate, pile on everything you want from the sumptuous spread, and pay at the counter for your plate of food. It serves an assortment of fried snacks, proteins (even for vegetarians), and satays. It's also incredibly cheap.
The only downside is that the food is prepared in advance, which means it may not be piping hot when you're having it. It's all an experience though!
I went to Jogja knowing full well I was going to be experiencing a city rich in culture. I did, and I left Yogyakarta happy and wide-eyed.
If you're planning to head to Indonesia, you might want to check out my other posts!
This blog was originally posted on Peppy Travel Girl.