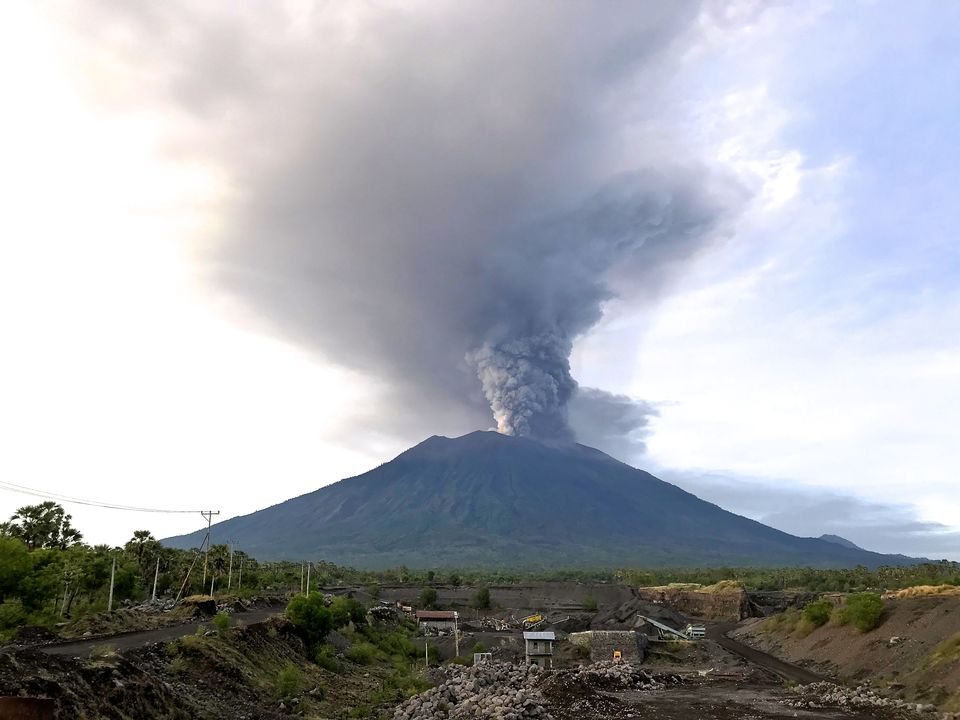 Some parts in Bali remained inaccessible for tourists as the island witnessed Mount Agung erupt on Friday night, leading to cancellation of more than a dozen flights.
Mount Agung volcano eruption
Spreading lava and incandescent rocks about 3 kilometres from the crater, the volcanic eruption lasted about four minutes and 30 seconds, as per the National Disaster Agency.
As many as nine villages received thick ash fall while the exclusion zone remained a 4 kilometre radius around the crater.
The head of the Bali airport authority, Elfi Amir, informed that the mountain's ash cloud dropped from a height of 4,000-5,000 meters to around 1,000 meters.
Flight cancellations
While eruption warning remained at Level 3 on a scale of 4, an orange alert had been issued for aviation.
According to the Directorate General of Air Transportation, five flights to Bali were cancelled while four flights were diverted because of the volcanic ash.
Flights to and from Bali operated by Virgin Australia Airlines, Qantas Airways and Jetstar Airways were cancelled, and a Jetstar flight between Adelaide and Bali's capital, Denpasar, was diverted to Darwin in northern Australia.
Travel advisory
Tourists and climbers have been advised to stay at least four kilometres away from the mountain. People planning to go to Ubud should do their fair share of research before booking flights. Located just 50 kilometres from the mountain, Ubud does get a toxic ash cloud which can be problematic.
After 1963, Agung became active again after more than a half century in 2017. Back then, the eruption lasted for almost a year and killed over a 1,000 people.
The Indonesian archipelago is located on the Pacific Ring of Fire, an area of great seismic and volcanic activity. It records thousands of small to moderate tremors every year.
Have a travel experience to tell? Share your journey with Tripoto community here.