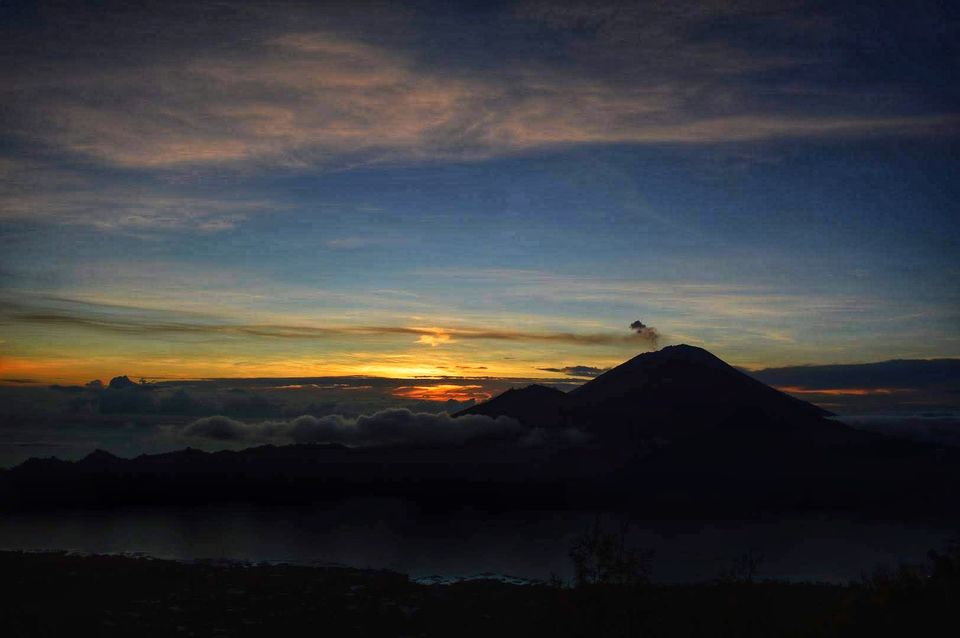 11:30 AM, 28th of November 2018, somewhere over the Indian ocean in an Air Asia flight we are closing in on Denpasar International Airport, Bali, Indonesia.
Who's "WE" by the way ???🤭🤭🤭
Remember my girlfriend from the first story "The Everest Within.... The Start" ??? She is now my best half, my wife. 7 years of friendship, 5 years of romancing each other has now rolled to a lifelong bond; introducing Mrs Ashi Bhowmik.
First time travelling outside country after being married for 9 days now, yeah we now have joined the league of honeymooners 🫣.
Our plan definetely is customized. We dint book any package rather we chalked out the entire itinerary ourselves for 6 nights starting from our stays, the transport and the places we are gonna visit. To be dependent on travel planners, following stringent timings and not to roam to heart's content is something we both never really were tilted to. For us, any plans made should be kept wide open to accomodate anything and everything that we want to do and this same mantra we follow where ever we travel to. You miss the fun, the exitement when you skip planning your own trip; building own route is like living in the place even before you reach there and this is something we both dont barter with.
Finishing off with the immigration procedure we reached our property in the heart of Kuta, a luxurious 5 star hotel "Paradiso" and must i say, it dint fail to amaze us right from a refreshing glass of tender melon while checking in to bidding adieu after 6 nights. During those 7 days we hopped from one place to the next practically covering all of Bali, the credit solely goes to Mr Nyoman who made sure all our cabs throughout our travel to be on time. What a find he was; we got his number from google when we were busy searching for the best cab operator in Bali 3 months before our travel. I still have his contact to this day and have recommeded many of my friends who have been to Bali.
One more night and i would have surely poked my wife to Lempuyang Temple, The Gate to Heaven; the only place which i still repent not reaching to. Nonetheless it was one crazy trip and i dint allow her one moment to relax to which she still complains and presents a sarcastic face "what a relaxing week it was" 😁.
Every destination gives atleast one place which creates its own special corner in heart and in Bali it was Mount Batur, a sleeping volcano. To be honest i really had no knowledge about it and niether was it in my radar. So how did it make its way through ???
Right from the first day when we were on our way to Tanah Lot Temple i saw a banner about Mount Batur. Thought it might be some kind of information so dint gave much attention to it. But from the second day when i started seeing more of such posters i became curious and asked the driver to know what these are all about. His response raised my excitement; a volcanic crater nearly 5700 ft above sea level emitting hot gases offering the perfect view of Batur lake, the sun rising behind Mount Agung in a distance and most importantly it was open for trekking to travellers. Wowwww, that sounds real fun but when do we go, can we even accomodate it in our plan is what i was fearing. "You should go, very beautiful place, get ready by 2 AM night, Nyoman will send cab and you go, start trekking 4 AM reach top 5:30 AM, enjoy the view and you come back to hotel 10 AM." Did i hear it correctly what the driver just said, yes i heard it absolutely right. The timing gave me relief because now we can give it a go and only a night's sleep will be traded off and even if we reach hotel late the next day there would be nothing to worry as there was not much planned, only market hopping in and around Kuta and nearby beaches. Perks of planning on your own.
Convincing Mrs Ashi was a cakewalk and we called Nyoman to send in a cab by 1:30 AM. Yet again his driver reached lobby even before our alarm went off and in no time we found ourselves at the base of volcano, thanks to the empty streets. It was 3:45 AM and our guide was already waiting. After a short briefing we started at around 4 AM hoping to reach top in 2 hours.
It was our second trek and we were again unprepped. No headlamps, no hiking shoes or hiking pants. Who in their senses plans for a trek to volcano during honeymoon 😂. Pitch dark it was and we made our way through the forest, mobile torch lights helping us with our guide leading the way. A bit nervous we were in an unknown territory but no we were not alone, we could see headlamps of fellow trekkers in few meters ahead. Whispers came from behind as well assuring the trail to be packed. The dark of the night dint help us much to soak in the surroundings through which we were walking and so we pushed ourselves trying to reach the crater by 5:45 AM. There were benches setup at regular intervals intended to provide respite for any weary trekker and a few of those also served the purpose for the hawkers selling food items. As we pushed ahead in the 6 kilometer upward hike, the trail became tricky where we had to actually hold on to any protruding rock to pull ourselves up and this was time consuming. Dawn was right around the corner and we had nearly 1 km to go, i looked back to find Ashi struggling through the climbing section but she waved her hands indicating me to move up.
The rays of sun had just begun to color the sky orange and in a distance the silhouette of Mt Agung was visible and just in that perfect moment i finally reached the crater site witnessing one of the best sunrise of my life. Deep down inside i was hoping and waiting for her to make it to the top soon, without having to miss the absorbing view and in about 10 minutes there she was ❤️.
The crater site offered a gripping 360 degree view of the surroundings. Right in front was the mighty Mount Agung, another active volcano which was then emitting hot fumes to which the locals had a funny tell tale "Mt Agung is smoking Cigar". The slopes runs down to the clear waters of Batur lake silently signifying how perfect creations of mother nature are; when Mt Agung and Mt Batur lightens up, theres the lake to pacify.
Right behind us was the crater of Mt Batur which was also fuming hot gas. A sight spectacular and an experience i will relive throughout my life. Sat down for sometime living the moment with no thoughts of descending. The selfie i clicked near the crater with fumes rising and smoke from Mt Agung brushing against the clouds in a distance are still fresh in my memory. It would have been such a miss of my life if i had not asked my driver that day while returning from Gili Trawangan. I am glad that we made it to reality and it was only possible as our plan was wide open.
We slowly headed down the volcanic soil and through the dense forest which was invisible in the dark of night. We crossed a huge temple resembling one from the Inca civilization before finally reaching the base marking an end to a 12 kms trek. Time for a well deserved good night's sleep 😴.
Stay tuned for my next trek stories.....