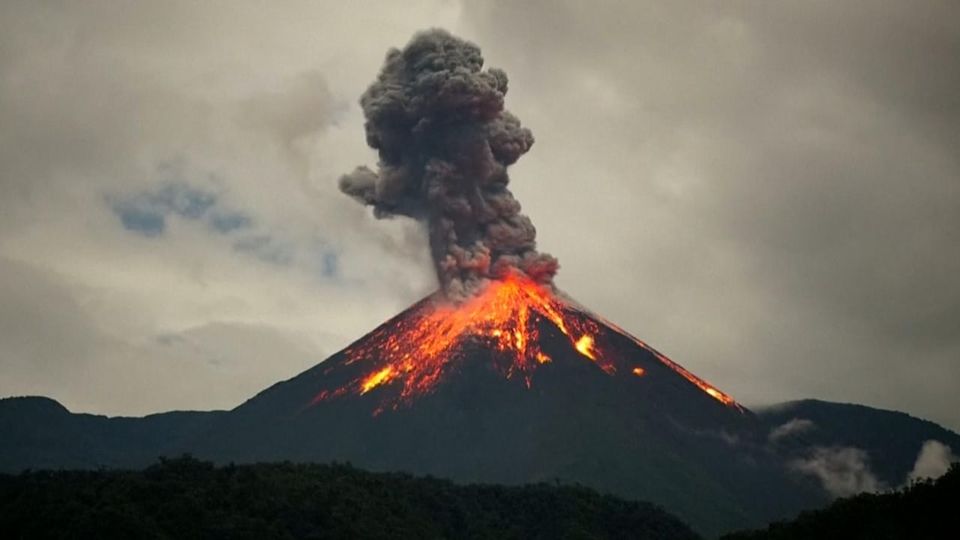 With over 1500 active volcanoes, planning a trip to them requires immense courage and passion. The perfect concoction of danger and beauty can be witnessed close to such volcanoes. Below is a list of five volcanoes and how you can visit them. (No prior training or experience required).
Mount Etna, Sicily, Italy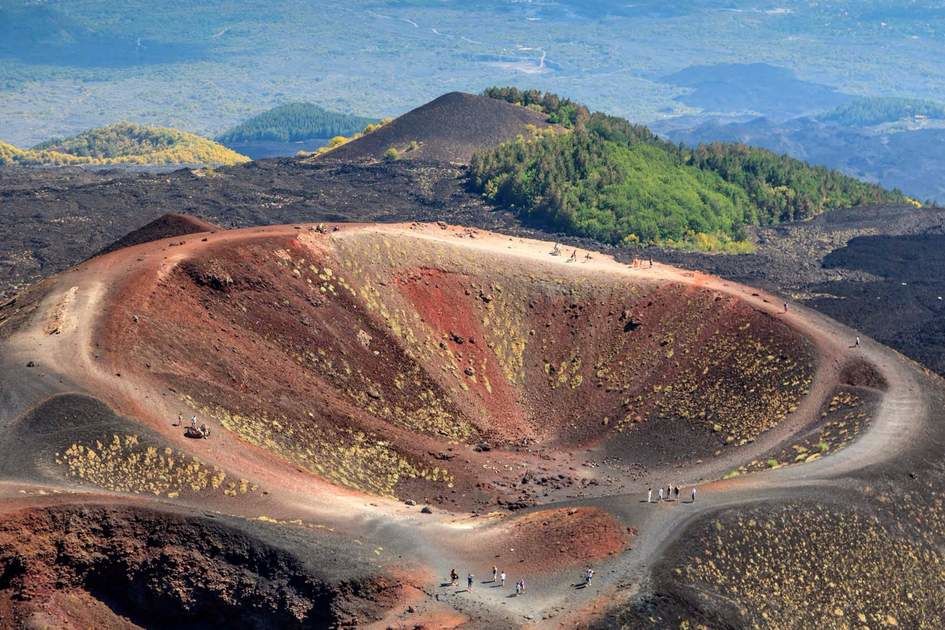 This volcano rises like a pyramid and ends in a small top. Situated in Catania, it is the tallest active active volcano in Europe. Visitors can hike to the top or take a train which circles around the black lava.One can witness dead craters, lunar landscapes and lava tunnels. It is advisable to have layers of clothing because of extreme cold temperatures as you move up. In the summer, it's drastically hot – dust and ashes flows.
How to Go
Flight tickets from Delhi to Rome costs around 50k for one side. One can travel to Sicily by flight (Air One or Alitalia provides the cheapest tickets) or take trains which take around 8 hours to Sicily. Most of the packaged tours start from Rifugio Sapienza, south side of the mountain. One can start from there by foot or can avail a cable car.
If you are with family and want to enjoy a ride a train you can get your ticket at Catania station (not the main train station) which ends in Giarre passing through Riposto. The train passes through small towns where you can get down and get some gifts. It swirls through volcanic debris and flowers with nurseries alternately.
Mount Vesuvius, Naples, Italy
It is the most popular and most touristy volcano in the list. Situated in Naples, the ferocious nature of the volcano is only a story of the past which last erupted in 1944. Its height is 1220 m and up to 1000m can be accessed by car. The blue sky accompanies by such humongous mountain is a landscape of scenic beauty.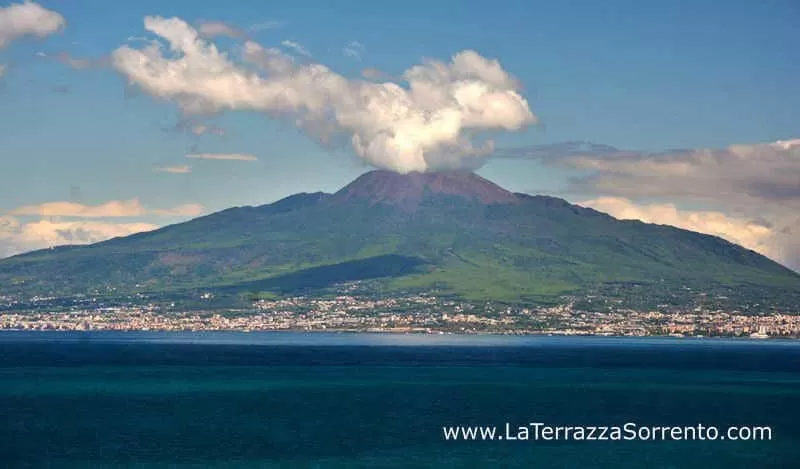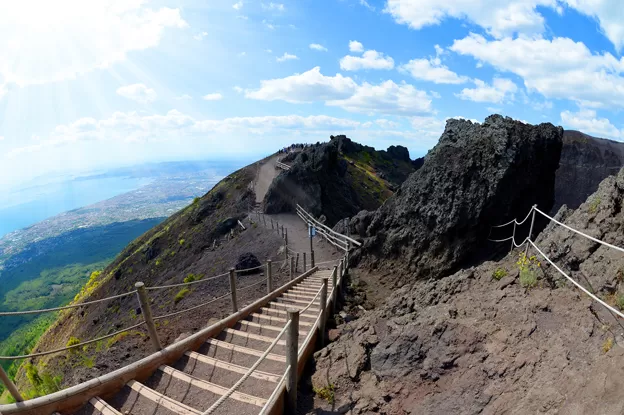 The last 200m is to be hiked which takes around an hour and cost you around 900INR. One can hike to the edge of the crater and there are many guides who can help you with may stories about the place. Ercolano Scavi is the nearest railway station from where you can take buses or taxis which will take around 25 minutes. One can come by trains from Sicily which would cost them around 5000 INR(9 hours) or can take flights around 10000 INR.
Kīlauea, Hawaii
With millions of visitors thronging the valley, this place in Hawaii is the deadliest active volcano because deep vermillion colored lava still belches out slowly from the canyons. Eruptions formed beautiful lava creations sometimes shooting clouds of ash in the sky and other times like liquid metal. Sudden contact with nearby water areas cools the lava and forms crafty rocky formations. Recently most of the parts are closed for tourists because of increased earthquakes, corrosive ashes and continuous explosions. Only the Kahuku unit is opened for visitors.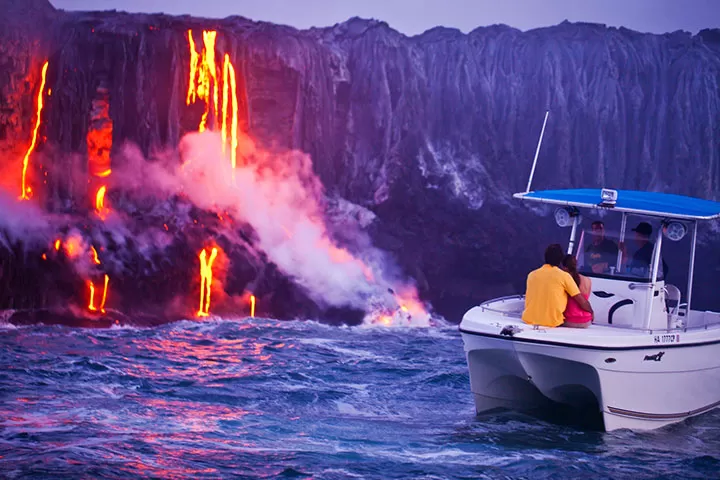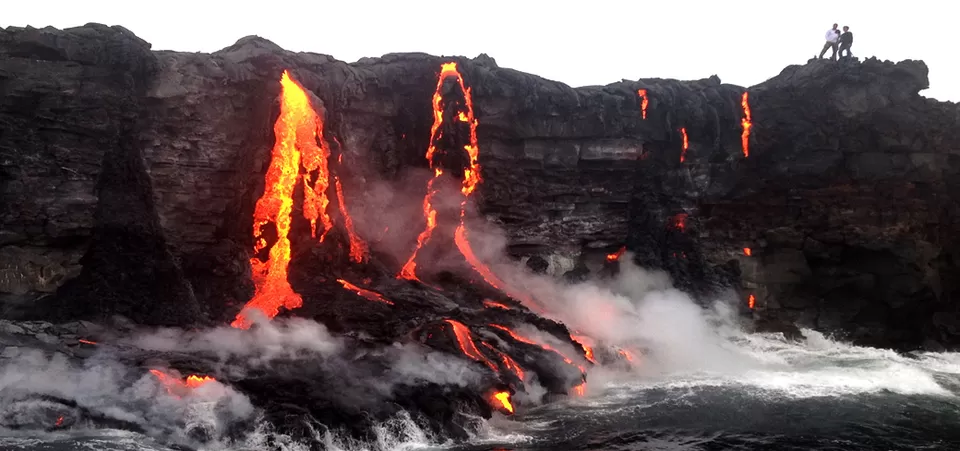 There are no direct flights from India to Hawaiin Islands . You have to take a flight to Honululu which would cost you around 40000 INR. From there you can book helicopter rides which will give you a bird's eye view with open windows costing you around 350$ USD. One can also prefer the boat ride close to the volcanic eruptions costing you around 220$ USD. If you are my type and a bit low on budget, take a flight to the city and arrange a car hire. Entry to the park is 650 INR for vehicles and 350 INR on foot or bike and it is valid for seven days.
Mount Aso, Kyushu, Japan
Apart from Mt Fuji this is the most active volcano in Japan on the southern island of Kyusu. It has wide area of canyons and mysterious rock formations which offers mystic views of the pitted landscape. It is advisable for the visitors to research about the opening and closed areas of the place as some regions get cannot be accessed because of safety issues. Horse riding is possible in surrounding areas from March to December surrounded with amazing landscapes. One can also trace a exquisite naturally forming volcanic cone.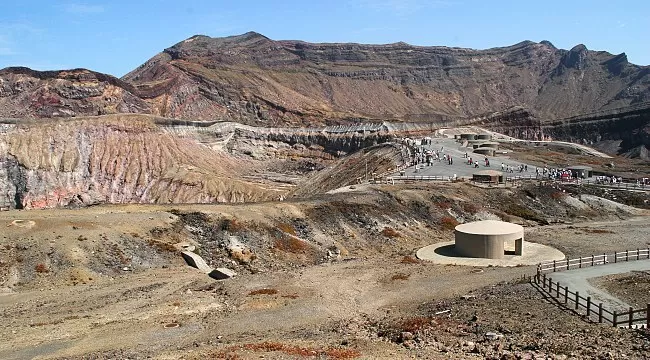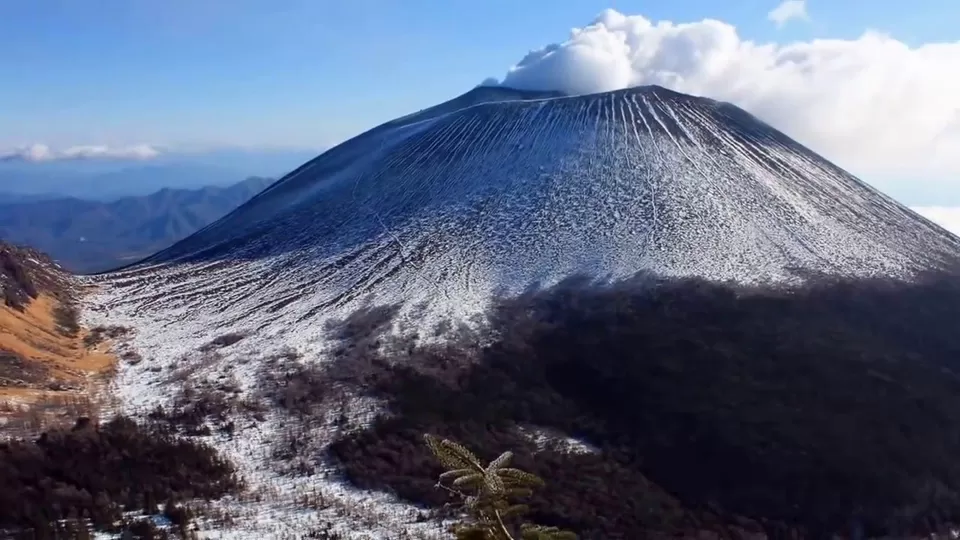 Indian nationals can have flights from Delhi to Kumamoto. The volcano is situated in Aso national park and this town can be reached from Kumamoto and Beppu by bus. A shuttle bus service operates between the lower part of the volcano to the epicenter of the crater.
There is a volcanic museum in the vicinity with different rocks and historical elements in exhibition costing you around 550 INR. Adventurous guys can opt for cable car rides from Higashi and Nishi.
Mount Batur, Bali, Indonesia
This is one of the most accessible volcano for the travelers in India because of its vicinity and less restrictions. Located in the Kintamani region, this place is thronged by bus services. The place not only offers scenic landscapes but also offers great opportunities for some trekking. Try to be at the top during sunrise and you will witness the saturated lights overflowing from the mountain peaks. For more daring guys, one can take a four hour long trek to Mount Agung of 3142 metres. As you tread up the trail, pine trees will cover your pathway.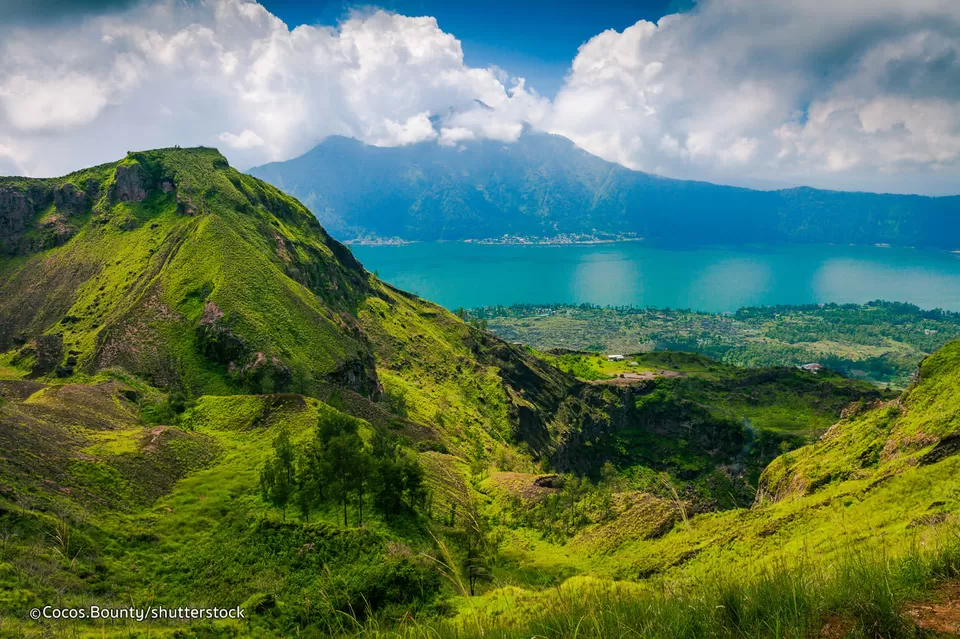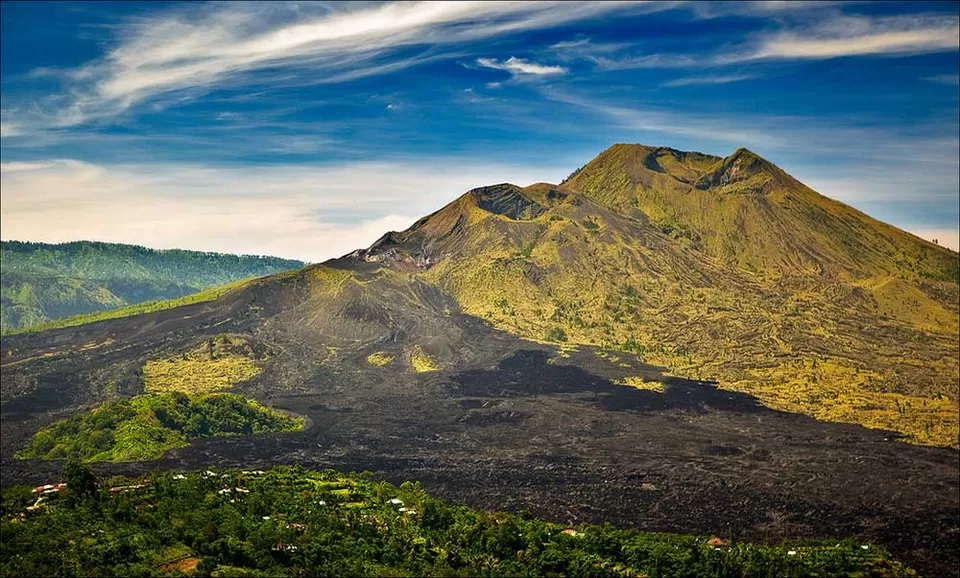 There are many flights that pkly between Delhi and Denpasar which would cost you around 9000 INR. Get to the official taxi service close to the airport which will get you to Ubud in an hour at a fixed price around 1500 INR. Then take a bus from Ubud to Kintamani. Make sure to arrive the place one day before the visit because you need to start before sunrise for amazing views. The best option is to hire a bike at Ubud costing you around 300 INR for a day. Don't fall in trap for guides , one can easily hike along even though the path is marked but it is very obvious. By this you can save lots of money in the process.
Frequent searches leading to this page:-
Bali honeymoon package cost from India, Bali honeymoon packages with private pool, 4 days 3 nights Bali honeymoon package, best places to visit in Bali Indonesia for honeymoon