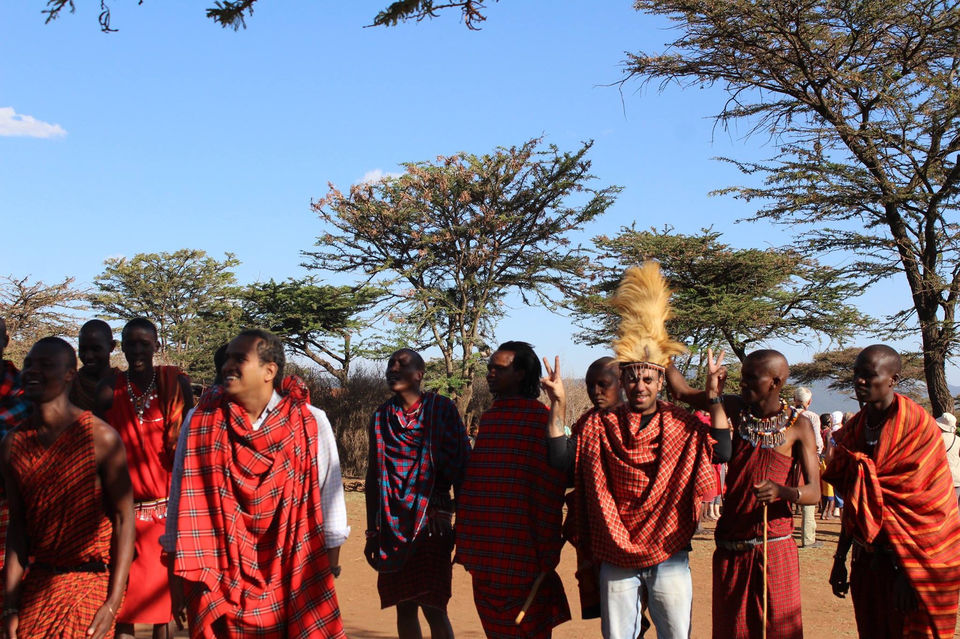 All of us have this fancy dreams of getting away from our regular chorus and jobs and just run away. Going off to see the world, but very few people have the sheer passion or time (I must say) to do it.
It's been a "while" since I travelled (3 months precisely, that's like ages) and already frustrated and unhappy with everything. May be I am going insane, but the imagination of being in a completely different place where no one knows me, my name and what I do, excites me more than the basic necessities of life.
Sometimes travel just doesn't go as per plan. We've all been faced with bumps in the road – and often they become the moments that make your trip.
You can plan an itinerary, but you can't plan for people. Middle finger what I give them (in my mind off course). I mean if you follow a crowd, can you usually go further than the crowd? And anyways my alone feels so good.
So with an intense passion for travel, I saved money, took bank loans and headed to a new country.
Kenya is famous for national parks, tribal peoples and superb beaches. Both on and off the tourist routes, you'll find openness and an abundance of superb scenery of rolling savannah dotted with Masai herds and wild animals.
Being an avid documentary viewer I've long dreamed of going on a safari there spotting black manned lions, elephants, leopards, cheetah, cape buffaloes, black rhinos and other plain game. It's like an animal lover's Shangri-La.
Last month, I finally got to tick it off my bucket list "Safari in Masai Mara". All my curiosity about visiting Kenya alone was disappeared when I landed and met my host. A smile came across my face at the kindness of this sweet stranger and as I climbed into his car. When I arrived at his hotel, I was greeted with happy faces and beautiful smiles at check-in. It's so amazing what a smile can do.
I spent 08 days there in an adventurous journey. It was everything that I had ever hoped and longed for. Animals to my left, to my right, and in front of me. Lazy lions sleeping, elephants grazing, cheetah on the prowl, leopard on their turf (i.e. on trees I mean), rhino on its daily duty of marking its territory and many other local residents. The dead, half eaten carcasses and the skeletons shining white in the sun reminded me this land is a great ecosystem.
I saw African sunrises and sunsets over the vast open savannah that made my heart go wow. At night the sky so clear that I could see the stars twinkling. By the way, my search for North Star failed every night. In the early morning the forest is a beautiful place, quiet but loud, motionless but bustling. It is however calmer during the heat of the day.
Each morning our group of 3 Spanish, 2 Koreans and 1 Indian (that's me) headed into the forest in search and hope of finding a great spectacle. To be "caught in the act", to be at the right time at the right place.
The African heat is savage, sweat dripping from my eye-brows and from everywhere else. Through the vast open forest we drove with lively banters and we kept our eyes peeled, a certain sense of pride comes from spotting the animals.
A visit to the Masai village is an experience on its own. The Masai tribe (or Masai) is a unique and popular tribe due to their long preserved culture. Many Masai tribes throughout Tanzania and Kenya welcome visits to their villages to experience. They welcome you with their traditional dance (both men and women). You can join them too. It is then followed by visiting inside their houses (made of cow dung and leaves), their way of living, how they make fire etc.
I have never been happier in my life than when I am alone in a strange and foreign land with strangers. I feel if I had become invisible and there's no one to judge me. I hold my life in my own hands, master to myself. No one telling me what to do.
Traveling solo does not always mean you're alone. Most often, you meet like-minded people along the way and make connections that last a lifetime.
It's been a heck of run but all good things come to an end. Don't get me wrong, I was ecstatic to continue my travels, but the thought of being alone after being so accompanied by, felt like a shock in the weirdest way possible.
So a few breaths and a short nap later, I arrived back home in India. Yup, I was alone for 07 "longest" hours and it felt like never ending. The only lonely time I hate are the flights back home.
Swiping through my camera and recalling the memories all I can say is that things end, memories doesn't.
"Hakuna matata"