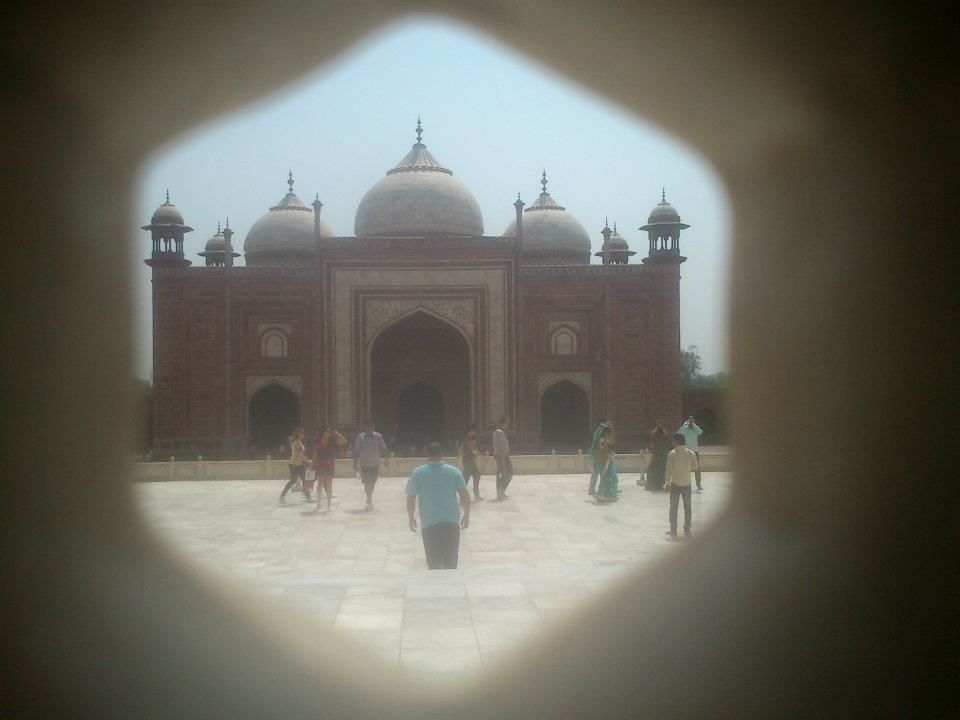 One fine day, we started deciding a place for a weekend getaway. Agra, Uttar Pradesh, was suggested by a colleague who is a native of Agra and none of us could not say no to free accommodation (perks of having colleagues and friends from other states).
We, a group of 7, decided to go to Agra by bus and return by train. We boarded a bus at Hazrat Nizamuddin bus station, New Delhi, and it took us ~4 hours to reach our destination.
Deciding to add one more unplanned place in our trip, we got down at Sikandra, Agra, to visit Akbar's tomb. We expected that place to be vacant because of scorching heat and thought we would be the only bunch of people there, but there was a little crowd even at that time. One may expect a lush green garden with a tomb to give a perfect feel for a day-picnic. It will only take an hour to explore its nooks and corners.
We headed towards our colleague's home where we relished home-cooked food (add it to the list of perks mentioned earlier). After relaxing a little, we reached Agra fort.
Do not miss the chance to take a bird's-eye view of Agra city with the Taj Mahal in line of sight. Again, expect a vast area to be explored and to let you imagine Mughal era. We imagined that the queen had about 10 girl friends with whom she used to pass her time when the king was away for work.
"You should be sent to Agra's mental hospital", said a friend.
A sarcastic reply one can expect from his or her siblings or friends when one acts weird. Alas! we were not given the permission to cross the gate. Now, our siblings and friends can stop saying that to us.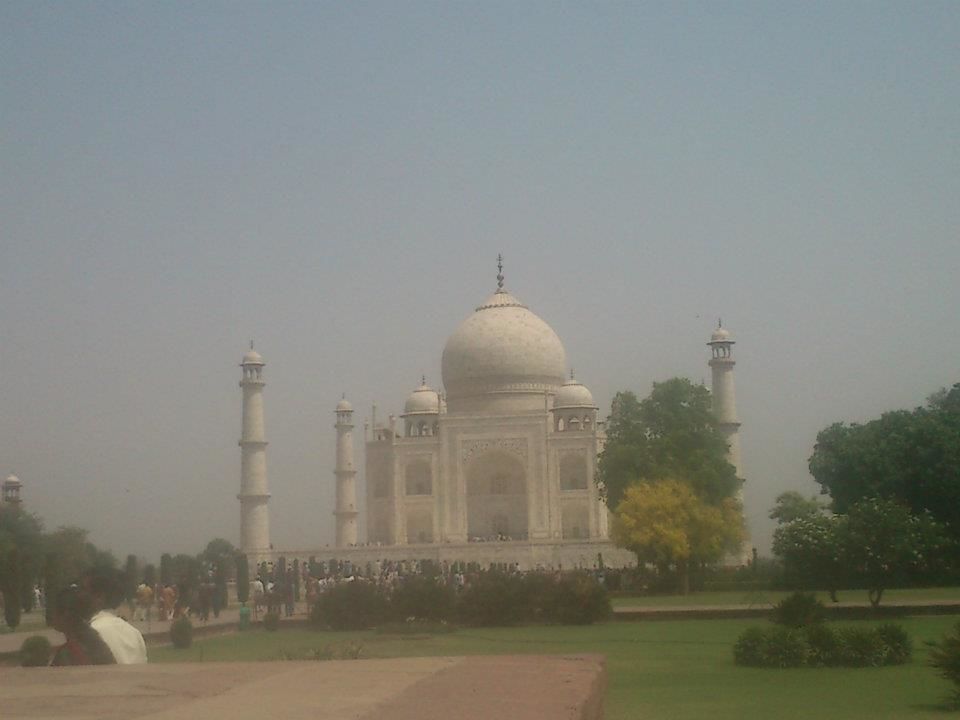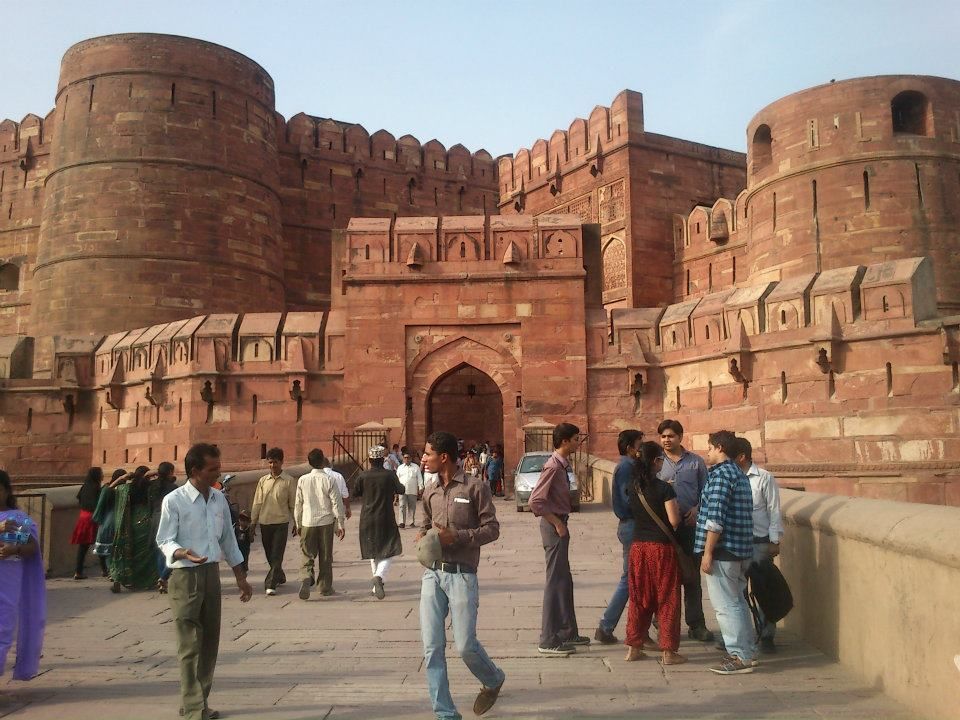 As automobiles are not permitted in the vicinity, one may find tonga ridesfrom the entry to the main site. Expect it to be little crowded but clean and tidy. Walk bare feet only if you can handle the hot floor, else take a shoe cover. Every nook and corner is covered with ornate delicate designs.
We learnt that two gravestones displayed to commoners are artificial and actual ones actually lie right beneath them that are inaccessible. Outside the Taj, one may find numerous options for souvenirs. Go ahead and buy show pieces or key-chains for your loved ones or get a customized picture. Enjoy local food from vendors ready to serve you finger-licking snacks.
Next, we took an auto to visit Fatehpur Sikri. He dropped us at a km away from the main site. We could either walk or take a tonga ride. We, a group of young energetic people, decided to walk.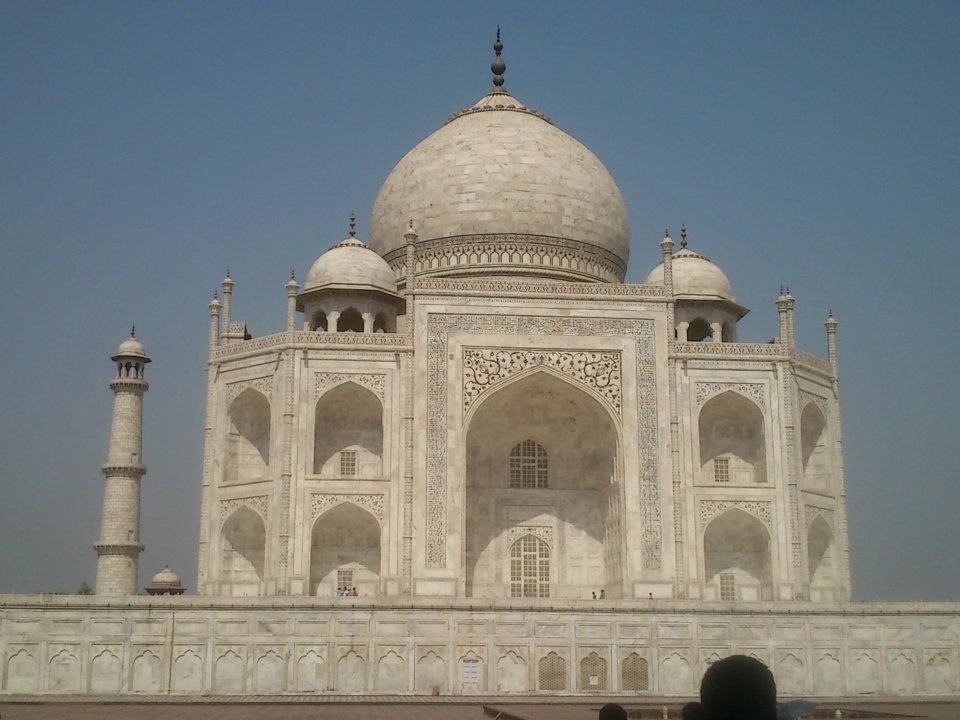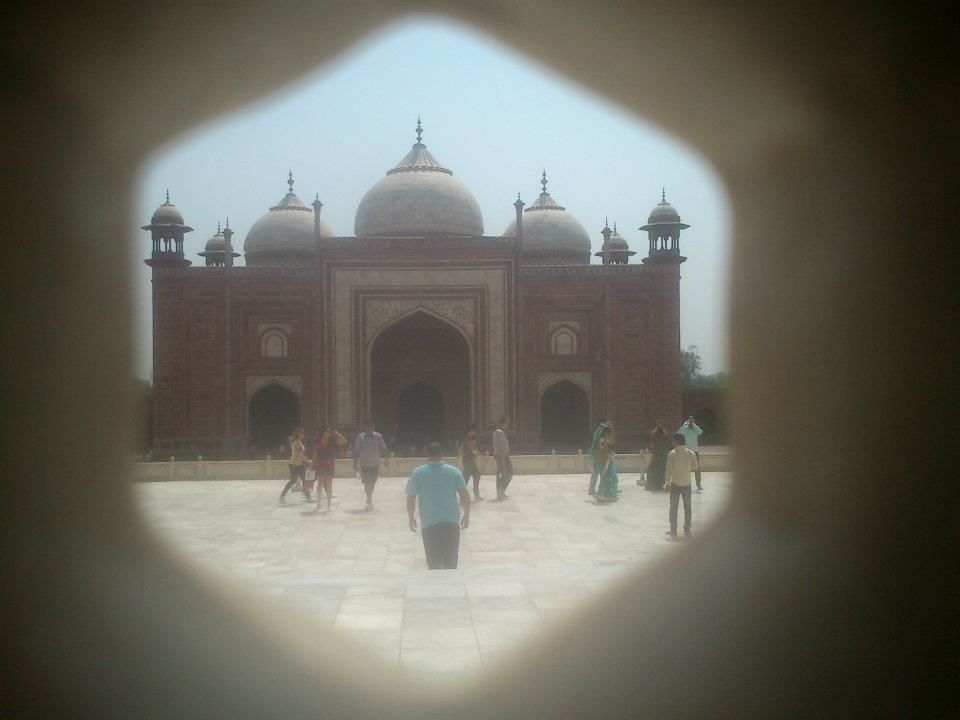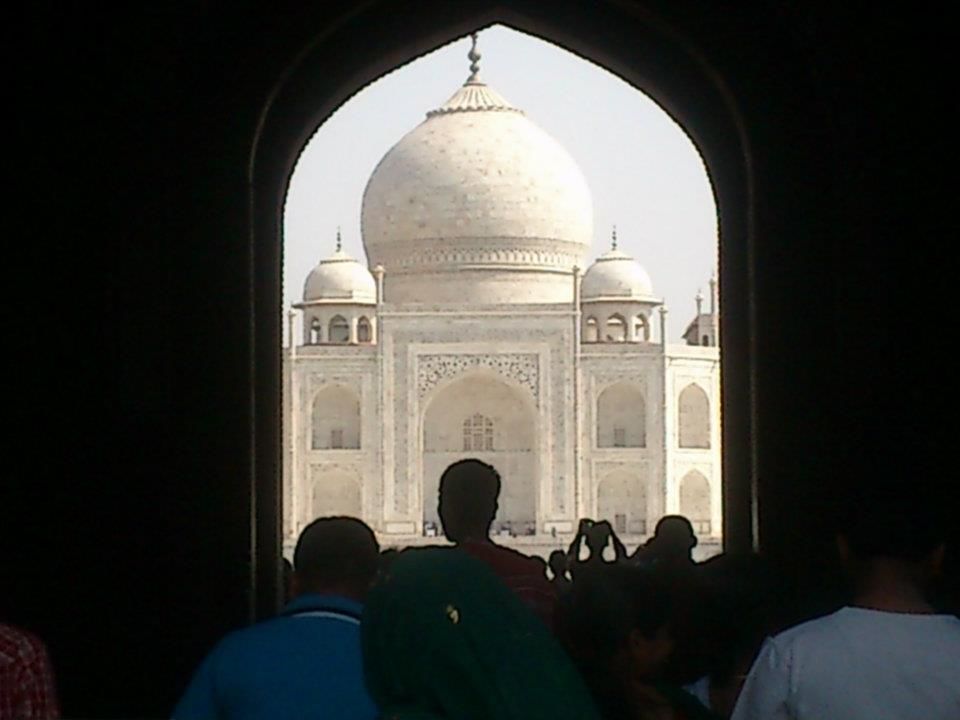 "Have you ever been to India?", asked an Indian in a foreign land.
"Yes, went there to see the Taj Mahal.", replied the foreigner.
The Taj Mahal is a must-visit place in people's bucket list because of an obvious reason of it being considered one of seven wonders of the world. Commoners sometimes debate whether the Taj Mahal is truly a symbol of love, built by a husband for a wife, or is just a mausoleum, built in the memory of Mumtaz Mahal by Shah Jahan. These points brought me to Agra to see and mull over.
A visit to Agra is incomplete without trying petha from Panchi Petha, a sweetmeat. One may find varieties of petha from basic plain petha to exotic chocolate petha.
Our trip came to an end with this and we had to depart for Delhi. We could not reach railway station on time so we missed our train. A chance to skip office on a Monday!!! We came back to the abode, prepared Maggi for dinner and chatted on terrace past midnight. Next early morning, we rushed without brushing teeth as we could not afford to miss the train again.
Whatever your reason may be to visit this city, do share your thoughts on your findings and please share whether you find it a symbol of love or not. Will be happy to know.
Note: The trip cost is exclusive of accommodation and food.