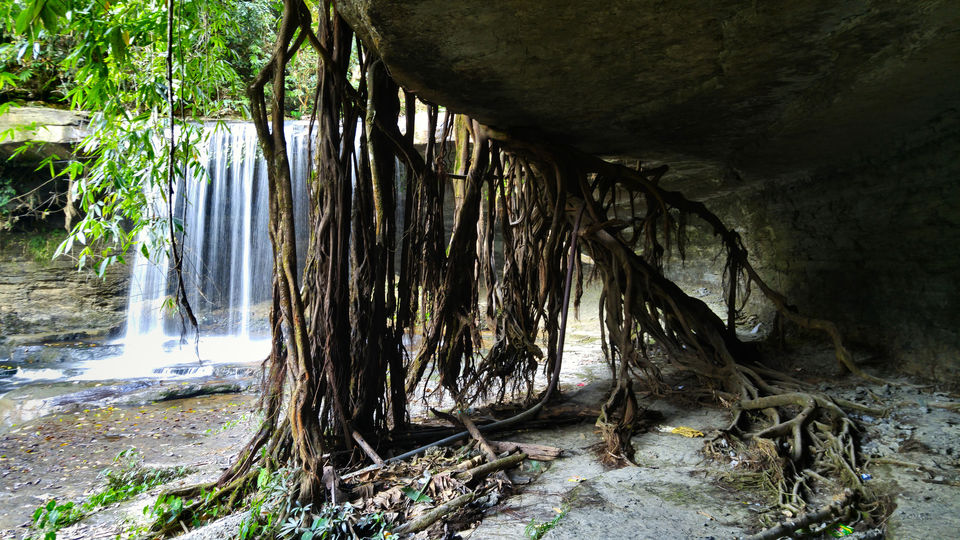 Mizoram doesn't readily crop up to mind when you think of a road trip. Wee places like these, not much visited, hide within them a soul which can only be experienced by those willing to discover it. Though roads are not in the best of condition, a bike/car ride in this amazing obscure state is an enthralling experience. Winter is the ideal time for the perfect road trip since there would be no possibilities of rain or landslides. You will find ubiquitous waterfalls, ancient caves, hidden jungle trails, spectacular vistas, gurgling streams and serene mountain villages.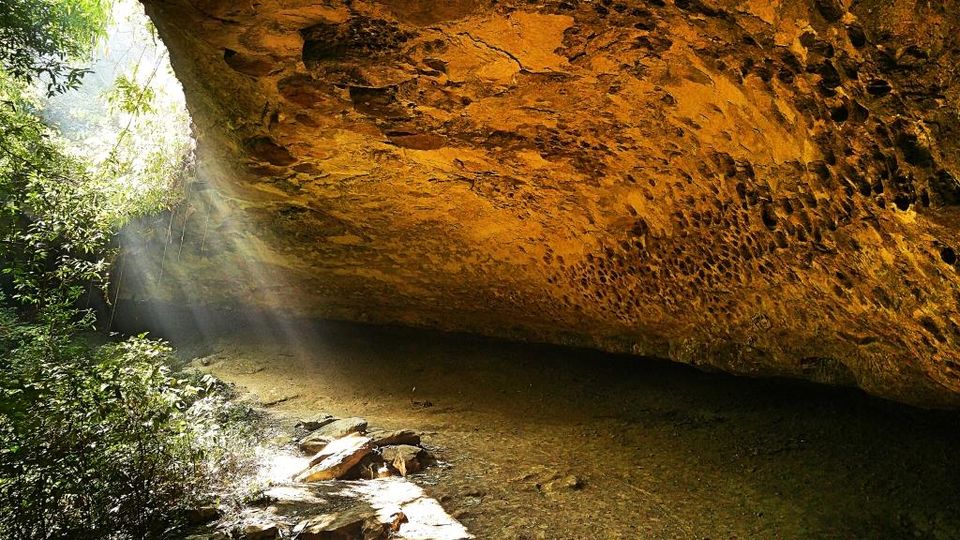 The Suggested Itinerary: Aizawl (Day 1) – Reiek Peak (Day 2) – Thenzawl (Day 3) – Sialsuk (Day 4) – Aizawl (Day 5)
Day 1: Aizawl
An hours' drive from Lengpui Airport, Aizawl is a languid hill station, very different from the usual picture postcard sceneries of its Himalayan counterparts. Almost all the towns and village in Mizoram are built on mountain ridges and Aizawl is no different. The town emanates a rustic feel and you hardly ever get a city vibe. It has some fine places to explore for day. It is pertinent to note that daylight in these parts usually ends around 5 p.m.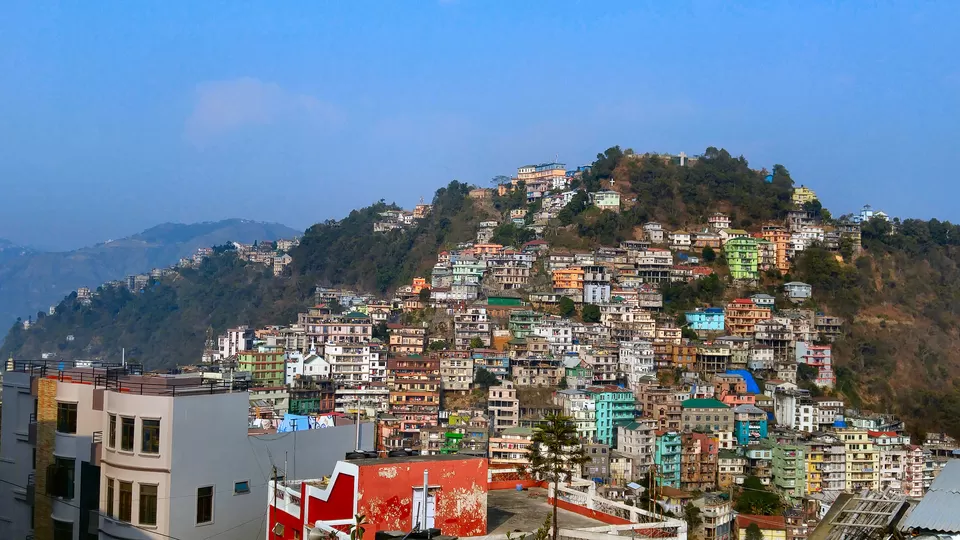 The State Museum
Located in MacDonald Hill, Zarkawt area, a trip to this place is imperative if you want to understand the state's history and culture. The museum displays a variety of tribal paraphernalia and artifacts which give a peek into the culture and traditions of the state. Rare collections of headgears, footwear, photographs, ornaments, musical instruments, dresses, paintings, carvings, weapons, artworks and other objects portray the lifestyle of various tribes of Mizoram.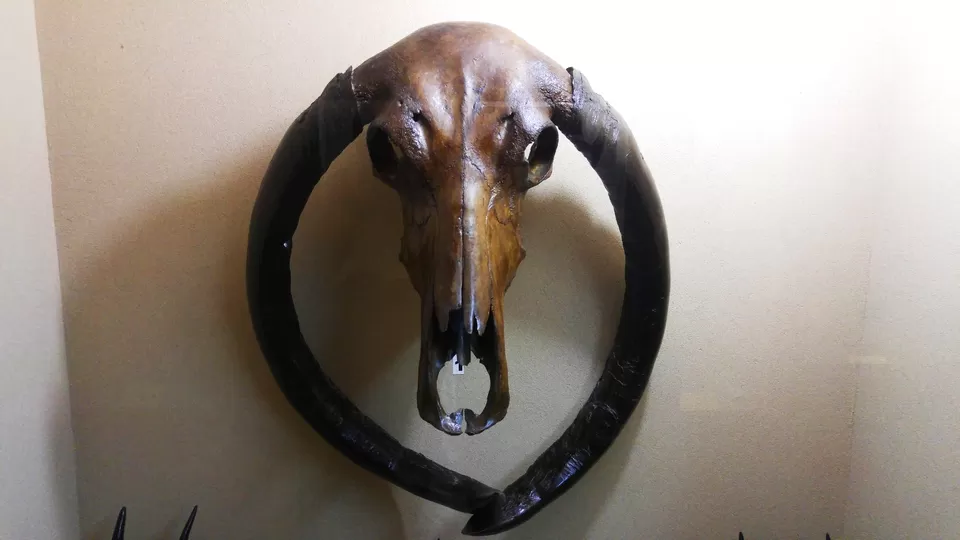 Established in 1977, there are more than 2000 items on display, the three-storeyed building has five detailed galleries – textile, ethnology, history, anthropology, natural history and an archaeology terrace. Entrance fee is Rs 10 and there is an additional charge for mobile and DSLR cameras.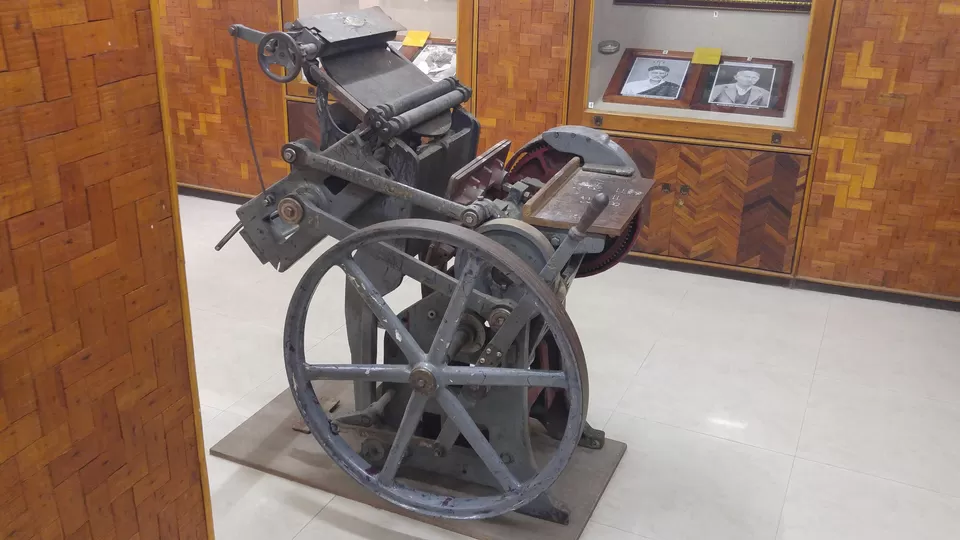 Recommended Stay: 2-3 hours
Distance from City Center – 4 km
Durtlang Hill
Spend your afternoon in Chanmar – the city center with plethora of shops and restaurants. Plan your next stop at KV Paradise - a three-storey structure built by a loving husband (Mr. Khawlhring) in memory of his wife (Ms. Varte) who died in a car accident. Almost entirely made of white marble, it is now popularly known as the 'Mizo Tajmahal'. End the day by watching the sun go down from Durtland Hill. It is the highest peak of Aizawl and offers spectacular sunset views. It's the perfect vantage point to see the rustic city. Located on the beautiful campus of Aizawl Theological College, it is considered to be one of the best viewpoints in the state.
Recommended Stay: 1 hour
Distance from City Center: 5 km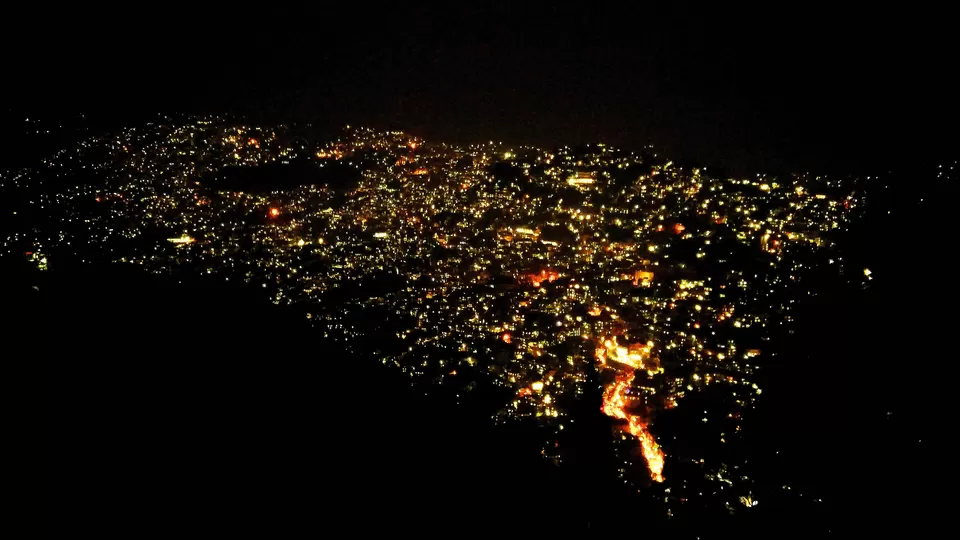 Top Experience: The view of the spectacular city lights of Aizwal from Durtlang Hill
Where to Stay: Hotel Regency and Grand Hotel
Day 2: Ride to Reiek Village and Trek to Reiek Peak
Tropic of Cancer
For all Geography enthusiasts, it is a defining moment to stand right on the imaginary line of Tropic of Cancer which passes through Maubuang Lungsai hamlet near Aizawl. It is on the way to your trip to Reiek.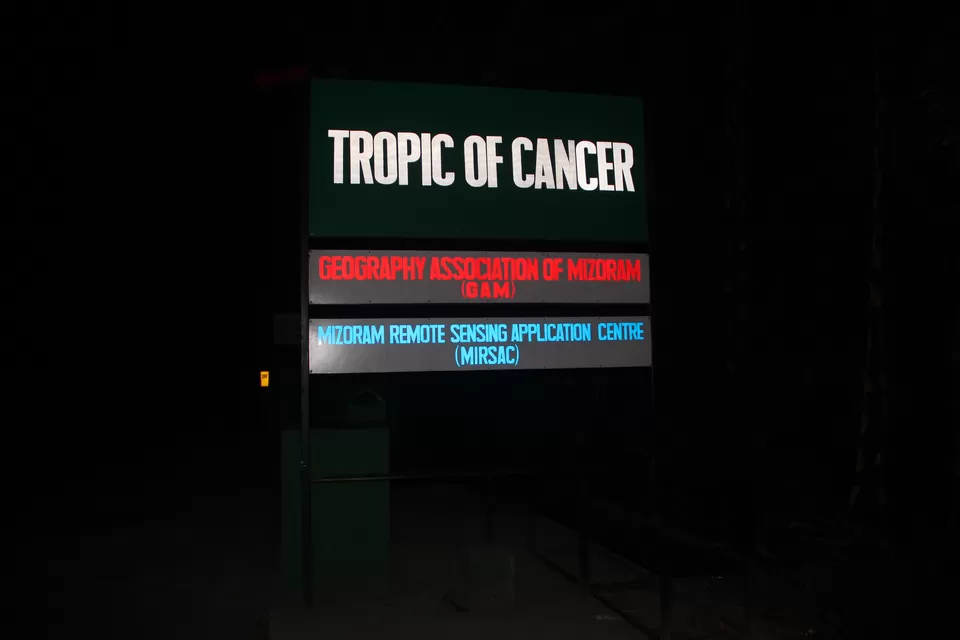 The Village and the Resort
An hours journey from Aizawl is Reiek - a model village at the base of Reiek Peak. It was developed by the state tourism board as a ssymbol of Mizoram's effort towards cleanliness. Here you have spotless roads, manicured hedges, colorful houses and blooming flower pots.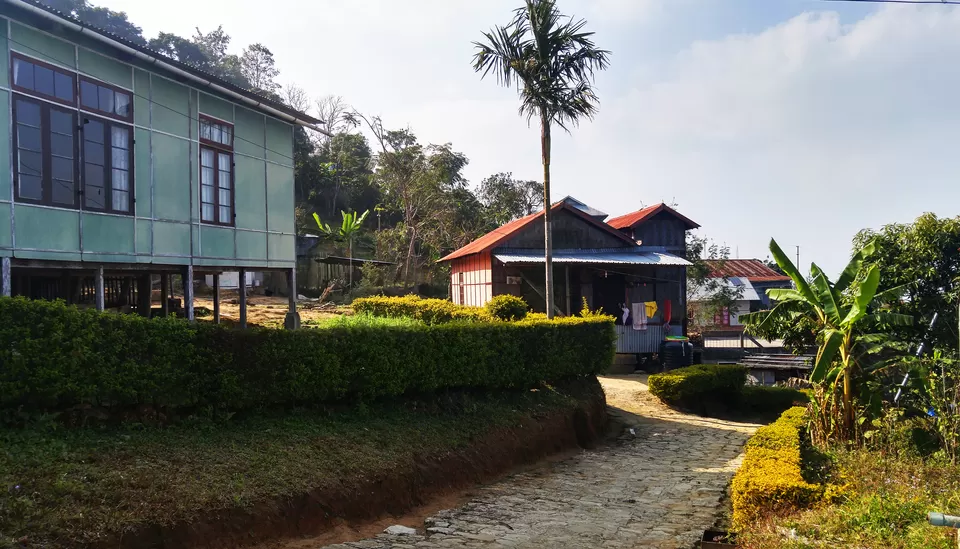 The trek to the 5000 feet high Reiek Peak is through the popular Reiek Resort where the city dwellers throng during the weekend. The pork momos served here or in a few small shops in the village is a must try.
The Trek to Reiek Peak
A steep winding dirt and gravel road through dense foliage and open-ended caves take you near to the peak. A stone stairway runs on the edge of the cliff and then runs its course with respect to the undulating landscape.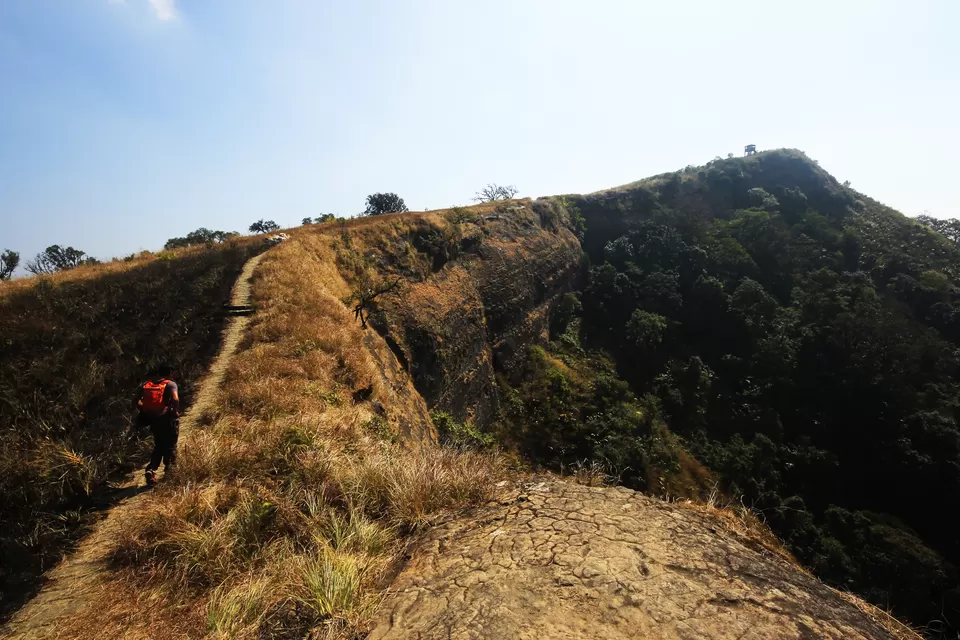 The mountains here are wild in the true sense. Tall golden grass and shrubs flourish amidst black mountain ridges.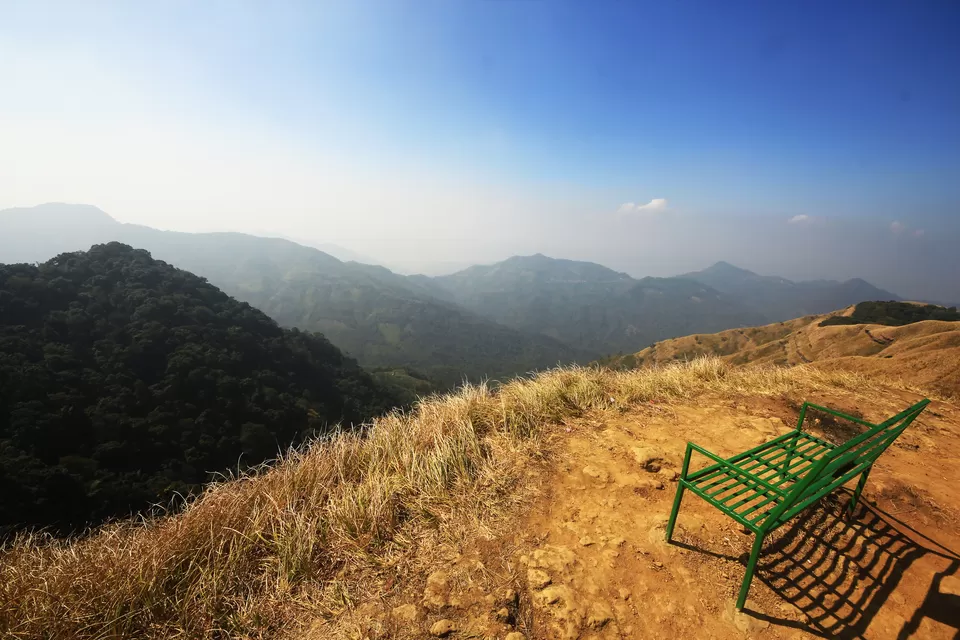 It is ideal to spend the night in the beautiful resort cottages. If you are not claustrophobic, explore the cave of Khuangchera Puk in Ailawng near Reiek.
Recommended Stay: 3-4 hours
Distance from City Center: 30 km
Top Experience: Open caves along the trek path and the spectacular view of the surrounding mountains from the top is mesmerizing.
Where to Stay: Reiek Resort
Day 3: Drive to Thenzawl
A four hours' trip south of Reiek Village will take you to Thenzawl. It is considered to one of the most beautiful towns of Mizoram and is the epicenter of traditional Mizo Handloom.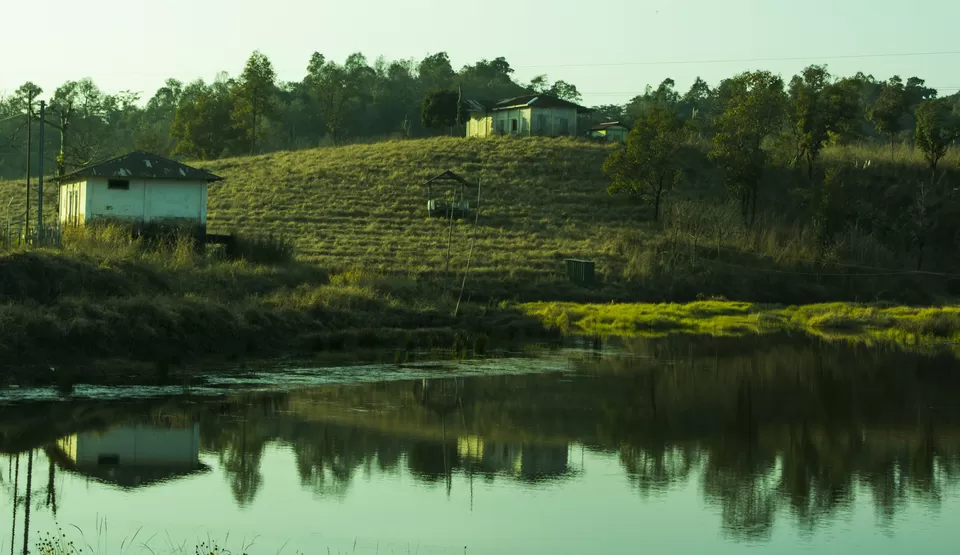 During monsoons, the town boasts of vast green pastures with sparkling water bodies. It is ideal to spend a day in this wonderful place. Hmuifang Tourist Resort is one of the best options here.
Tiurihiau Falls
The Vanva River falls off a small 20 feet cliff and cascades further into tiny falls off the rocky edges. It is one of few waterfalls in the world where you can walk behind the falling water and watch the gushing flow from behind.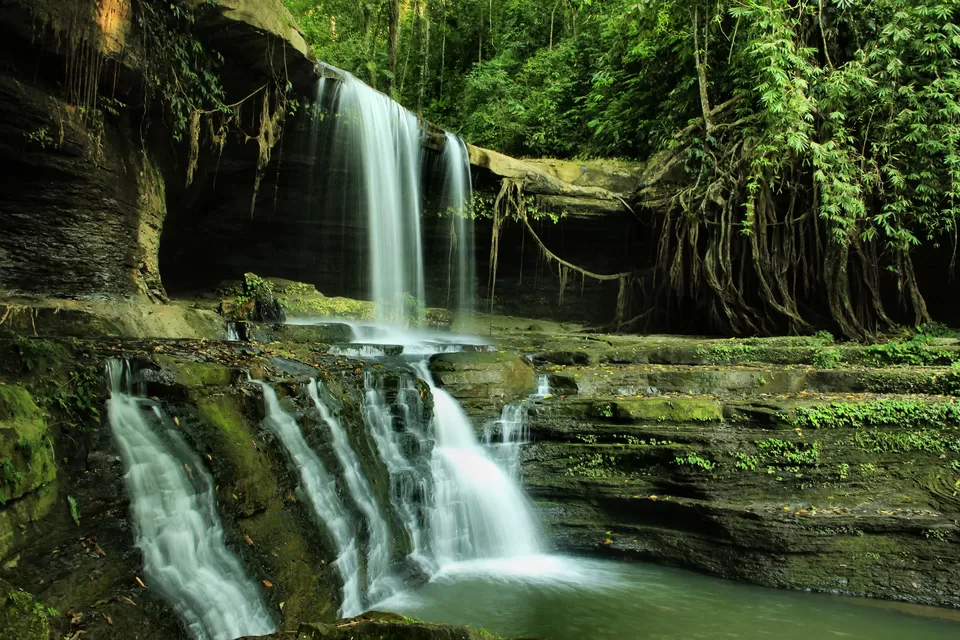 You don't need any protective equipment and no waterproofing (even for your camera). This rare experience makes Tiurihiau Falls unique. It is a short drive from Thenzawl. The pathway to the fall is short and easy. It closes at 5.00 p.m. and entry fee is Rs 40.
Recommended Stay: 1 hour
Distance from Thenzawl: 7 km
Top Experience: Walking behind the Tiurihiau Falls is one of a kind experience.
Vantawng Falls
The highest fall in Mizoram, it is at its spectacular best only during the monsoons. More than a hours' drive from Thenzawl, it is difficult to reach the base of the fall. It is advisable to hire local guides if you wish to try the 2 hour (one way) trek through knee deep water, rough boulders and dense vegetation. There is no designated pathway to this fall. The tourism department thus constructed a viewing area just before the start of the trek. From here you can watch the breathtaking 750 ft. high Vantawng falls in full glory (especially during monsoons).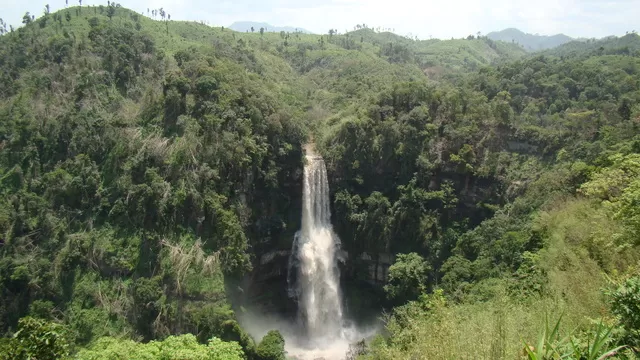 Recommended Stay – 1 hour
Distance from Thenzawl – 32 km
Where to Stay: Hmuifang Tourist Resort
Day 4: Thenzawl to Sialsuk
Sialsuk Village - A 360 degree Panorama
Start your journey back to Aizawl through Sialsuk. The highest point of Sialsuk village (67 km from Aizawl) is Sialsuk Tlang. It is a popular hangout place for Mizos especially couples. With the absence of malls and movie theatres, this is the entertainment place for them. It provides an unmediated all-round view of the rolling Mizo Hills. A trip to this place during sunset is an amazing experience.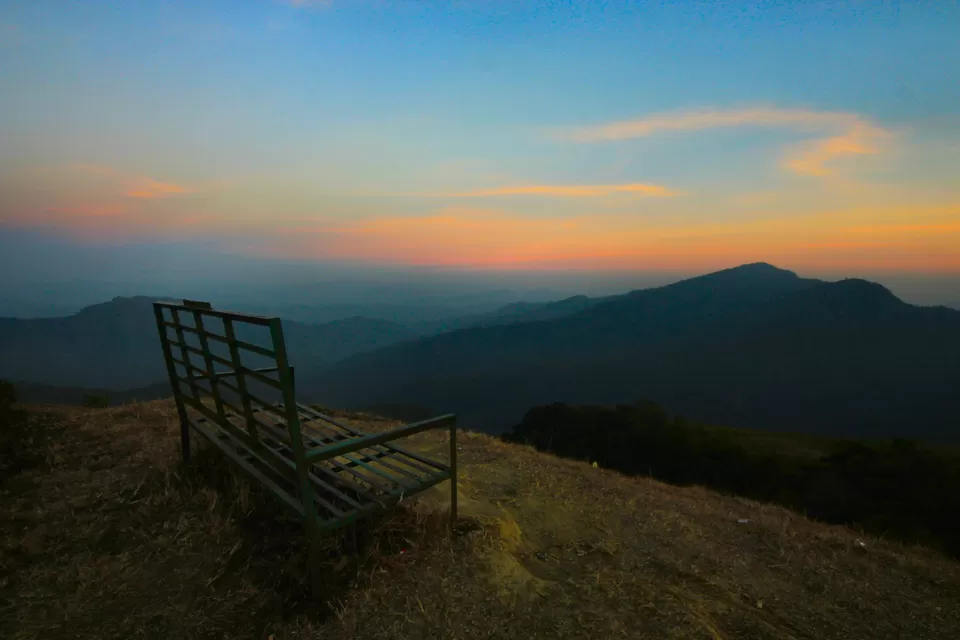 Recommended Stay: 2 hours
Distance from Thenzawl: 28 km
Top Experience: Watching the sunset while lounging on one of the many benches built strategically at several vantage points.
GETTING THERE:
Air: There are daily flights from Lengpui to Kolkata and Guwahati. Aizawl is an hour's drive from Lengpui Airport.
Rail: Silchar is the nearest rail head. Aizawl is a 130 km from here.
WHEN TO GO:
November to February – Winter Season: If you are looking to do lot of treks and visit more places
June to September – Monsoons: If you want to see the waterfalls in full glory. However, the state is plagued by frequent landslides and road blockage during this time. Trekking during this period is not advisable due to the dense population of snakes and other reptilians.