When you first land in Aizawl, it feels like you are in a foreign land, with language and food so different than rest of the India and whole Aizawl immersed in sports and music.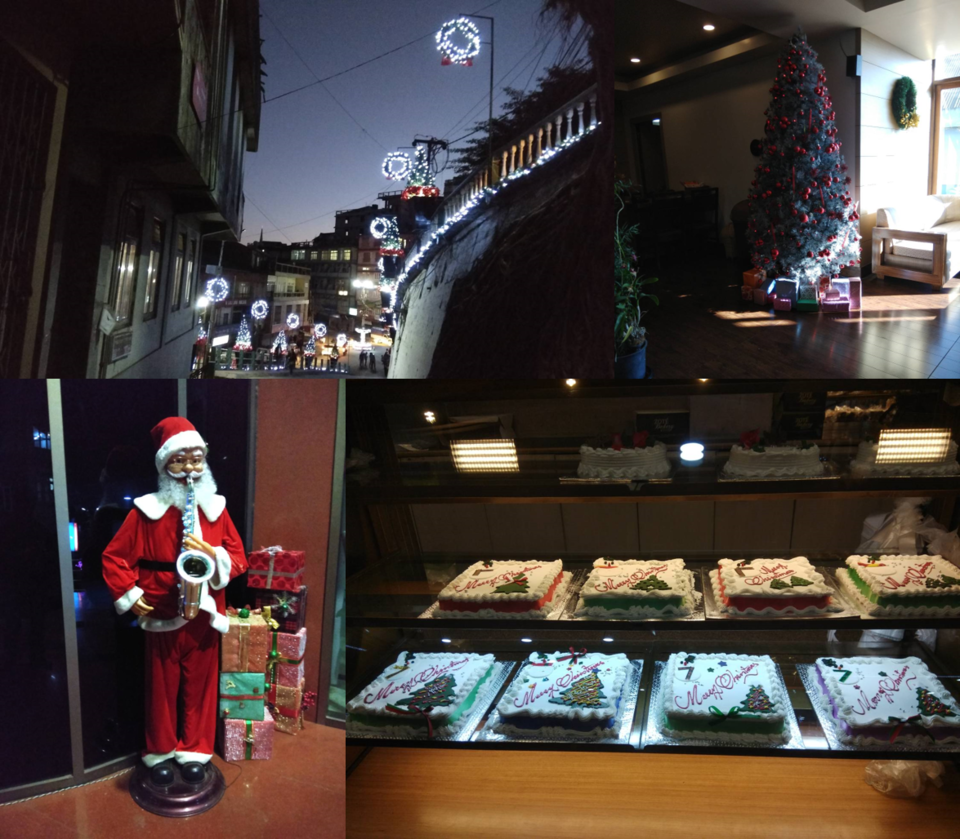 Recommended Things to Do
1. Salvation Army Church: Sing carols in Mizo at one of the many churches along with Salvation Army Band and you will feel 'yes like love, music too is beyond language'. Also, you may find a band playing at one of the market place performing to collect donations.
2. Crash Christmas Party: This is what you can do only during Christmas, but it definitely is going to be fun to dance with kids and jumping around for candies
3. Sing with Locals: When you are trying to sleep, there are chances you may hear a sound of music coming from across the valley and you wish you could be part of the group. Do it, find a local band and sing along.
4. Watch a football match: Land of Aizawl Football Club, only club from North east India to win the I-league title in 2016-17, you might get a chance to watch one of the friendly or competitive match being played with full fierceness.
5. Watch a Boxing match: This year's President cup bronze holder boxer Lalbiakkima hails from Mizoram. Pro-boxing fights are popular among youngsters in Aizawl and Lalbiakkima was also exposed to one of such fights early in his career. You could be lucky to watch a future Olympic medalist in action.Local Market in the morning: Sun is early in Aizawl, so you too tie your laces to just roam around in the main market, if not to buy anything, just to see the colors.
6. Walk late in night and eat at local eateries
7. Buy Fruits: Dragon fruit & oranges are grown locally, also apples which I ate here were juicier than what I had found anywhere else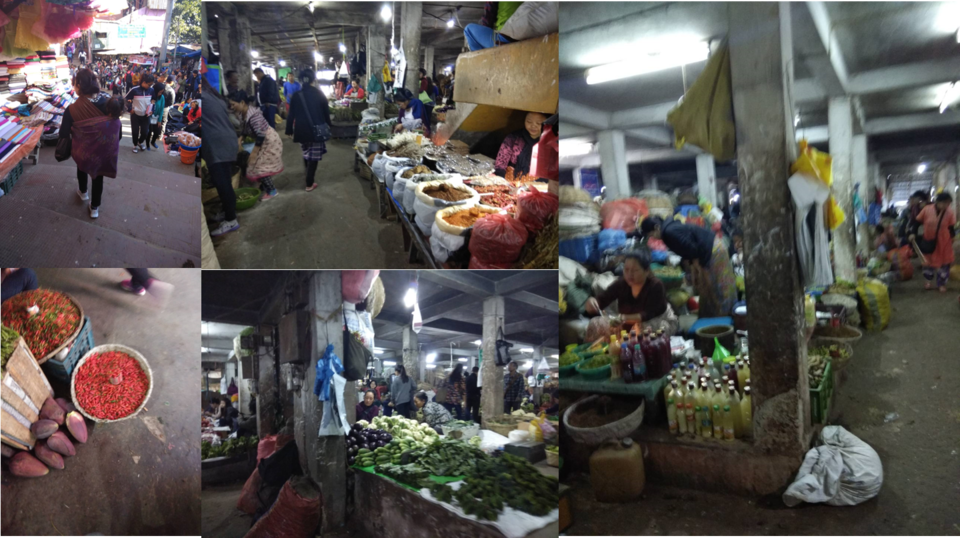 8. Buy Khukhri: Indian style dagger is a famous product sold openly in market and could be a nice piece to decorate at your house

9. Visit Mizoram State Museum: Located near CM Bungalow it will give you a peek into Mizo culture
10. Visit Reiek: This is a model Mizo village around 30 kms from Aizawl. The place is full of festivities around Christmas time.
Recommended Hotels
1. Hotel Floria: Nestled right in the heart of Aizawl, this is one of the best hotels in Aizawl that has all the modern amenities. It is in the market and taxi stand is just a step out. They also boast of a gym and a nice restaurant.
2. Hotel Regency & Hotel Ritz: I didn't stay in either of these but would surely recommend them basis reviews of fellow travellers and their location.
3. Hotel El Viajre: Get a local feel and warmth at this newly opened pretty basic hotel. Just opposite Mahindra showroom you will have to take few steps to find it out. Run by John and his family, you will have the privilege of watching boxing match with his grandma, or eat Mizo dishes cooked by his mom, or listen to some music played by him. He told me of plans of introducing dance floor and billiards room too when I stayed with him the last time.
Recommended Restaurants
1. Red Pepper: Eat all Mizo dishes here including dog meat & beef. The restaurant is quite hip with young school and college goers
2. Hotel Ritz: You can find North Indian veg meals here. It also serves light snacks like pakodas & sandwiches.
3. Night Eateries: When you are roaming around on streets in the mid night and our hungry these night eateries will come to your rescue selling rice to tea.
Hacks

1. How to get a drink: In Mizoram you have to own a sort of ration card issued by Excise and Narcotics Department that you will see with people holding outside liquor shops to buy their specified quota of a month. So either you have to make a friend with local or try befriending a hotel owner where the bar is located. Else you may try their local wine 'Zawlaidi' which can be purchased from a shop on second floor of Millennium Centre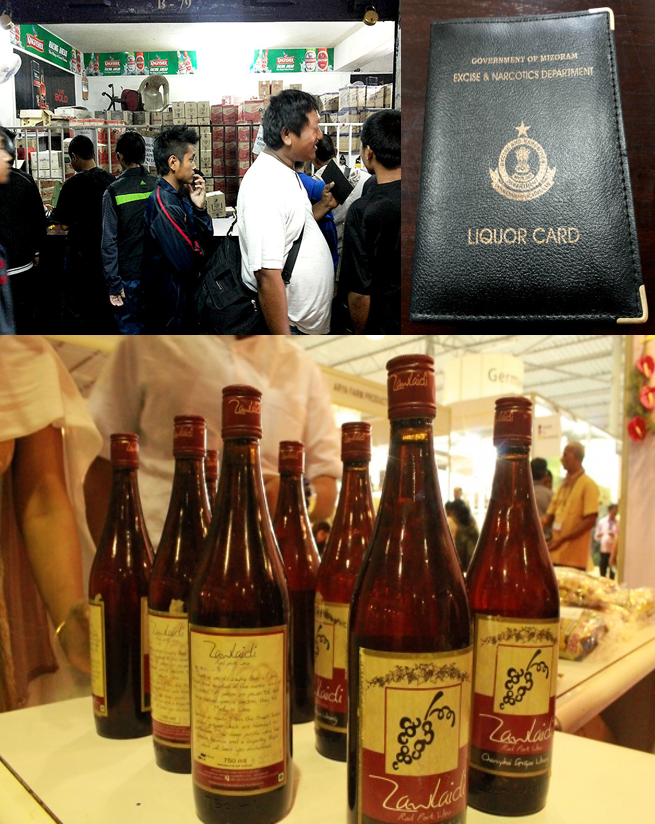 2. Be Safe: With highest rate of HIV in India (http://www.hindustantimes.com/health/northeastern-states-report-spike-in-hiv-rate-needle-sharing-driving-the-epidemic/story-DmExl2TgCDagw8zvedUpsJ.html), one should be safe of drug injections passing among youths or paid sex. You will see various shops with packet of 'Nirdosh Condom' available for free.
3. Be prepared for Sundays: That's a bad day to be in Aizawl. Except for few medical stores near Civil Hospital and a small canteen serving just tea and samosas at Assam Rifles Ground, you will feel as if there is curfew. So be prepared. If you are lucky, you may find a taxi to take you to one of the resorts on airport road to spend some time.
Some Interesting Stories from people of Aizawl:
1. Police without Guns: I was wondering why police here is without guns, believing it must be a very peaceful place of course. However, was told by one of the locals the real reason being policemen are afraid of shooting each other when they are drunk every evening.
2. Child's journey to be a Musician: I guess this is what happen in Mizoram. One of the local guy told me his story. As a child he wanted to be a footballer, his father told him, first study and complete your 10th then you can take formal training to be a footballer. As he grew, he saw people around him singing and dancing and enjoying his life. He decided, not football it is guitar which is calling him, so he told his father, I want to be a guitarist. Again his father told him, complete your 12th standard and I will buy you a guitar. In the meanwhile, his father passed away. He being eldest was left with responsibility of house so he left to do what means immediate money, a job. But he didn't leave his passion and his band won one of the most coveted music competition in Mizoram.