Although I was frustrated with the near nothingness that turned up when I Googled the word 'Mizoram', I was determined to finally put a face to the name, so to say. Everyone asked me, Why on earth are you trying to go to Mizoram? Nobody goes there. Little did they know that was half the reason my heart was so set on going. So last Christmas, we armed ourselves with Inner Line Permits (ignoring dire warnings of a festive shutdown) and were rewarded with the most magical experience of Mizo warmth and gentility.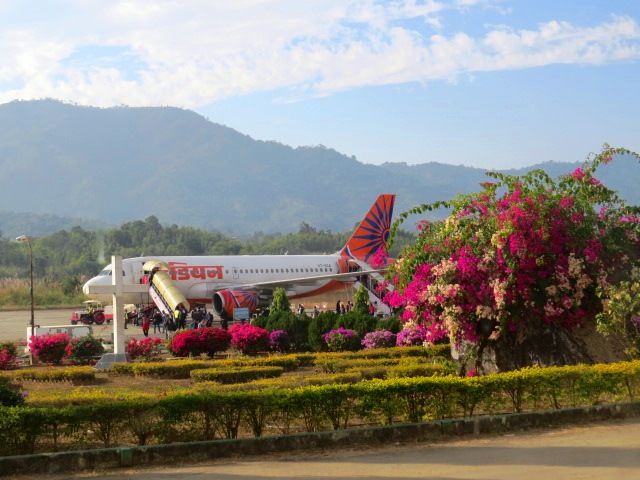 We reached Aizawl on Christmas Day. The capital city of Mizoram glittered in the night with Christmas decorations, street corners displayed tableaus of Biblical scenes like Jesus' birth ; cars stopped at roundabouts to reveal people in their Christmas best, who murmured a quiet "Krismas Chibai" to us. Churches were filled with music, and I was impressed with the sense of joyful tranquillity.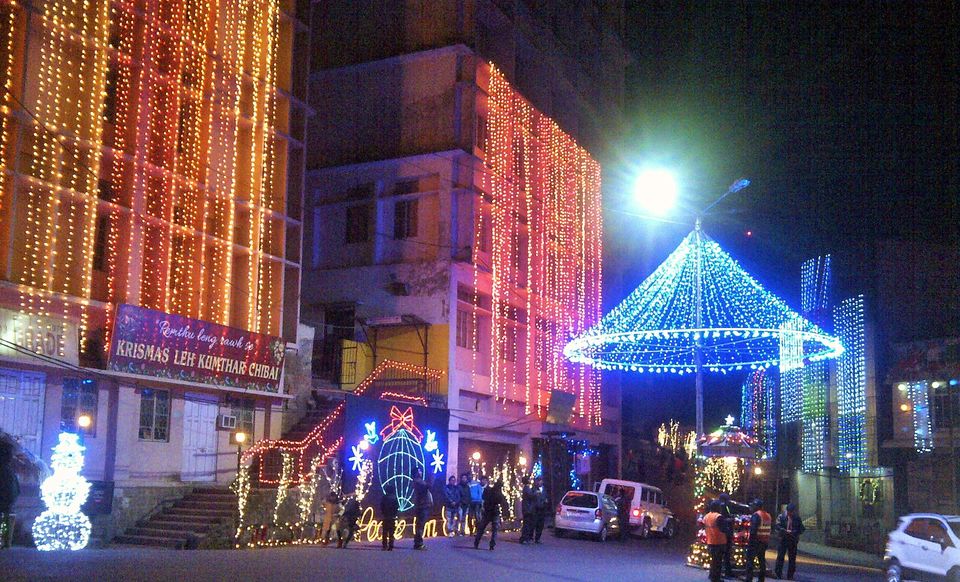 Leaving Aizawl early next morning we headed for the famous Rih Dil Lake, the most culturally significant lake for Mizos except that it lies in another country - Myanmar. Rih Dil Lake is a heart-shaped body of still blue water. Mizos believe that the souls of their dead pass through it. To get there we had to cross the bridge across the river Tiao which forms the natural boundary between India and Myanmar. Thankfully no visas, passports or complicated entry formalities were required to pass into Myanmar where Indian currency and cars are readily allowed.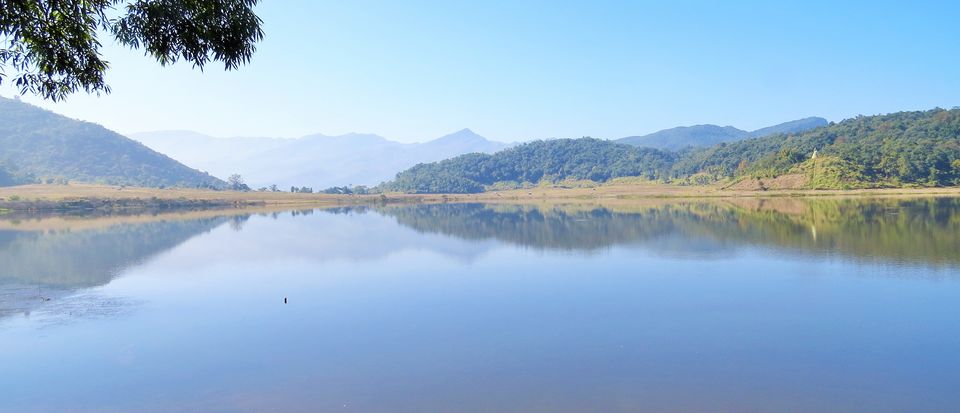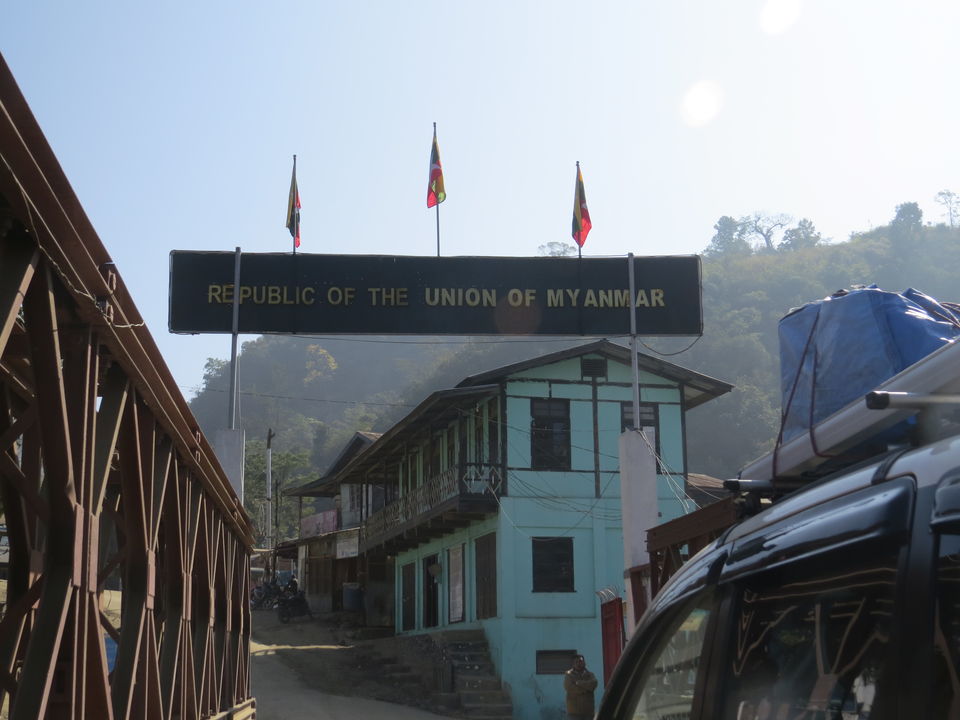 From the lake, we headed to the historical village of Chawngtlai, a site of ancient Mizo culture. A bevy of people warmly shook our hands as we arrived, guiding us up a narrow hillside trail towards a clearing with one of the most intimidating sights I've ever seen - a massive tree hung with human heads swaying in the breeze. A plaque nearby identified it as a Sahlam tree.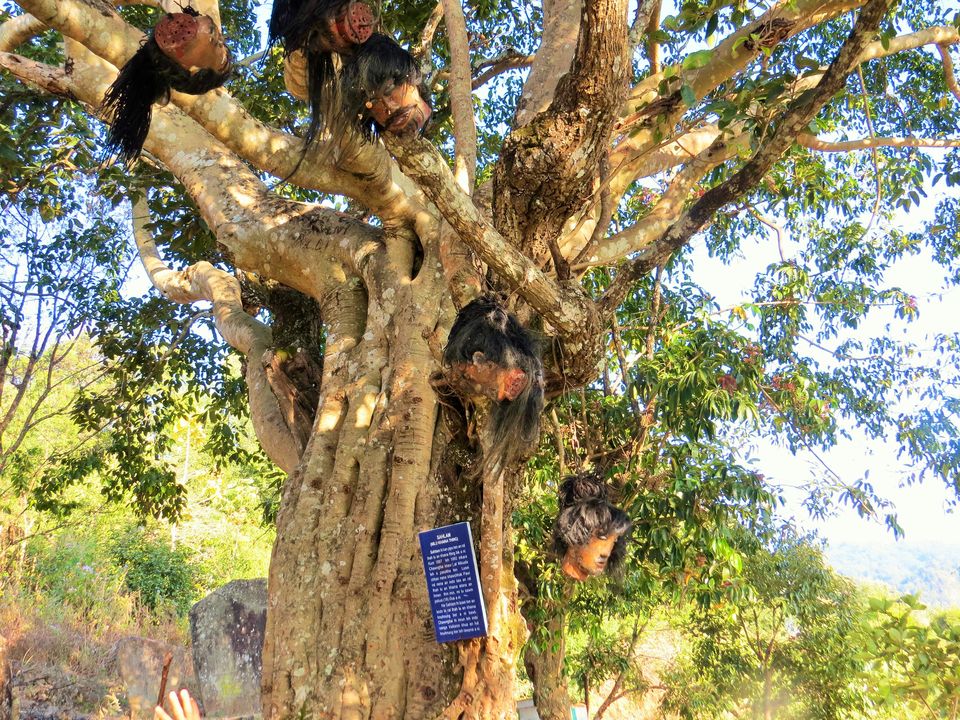 "Are those real heads?" I enquired nervously.
"No, no. These are replicas", said a village elder, explaining that the Sahlam tree is so called because Sah means 'to strike with a sword' and lam means 'dance', deriving from the victory dance of their warrior ancestors who would bring back decapitated heads as trophies of war and ritually hang them on the tree. My guide pointed to the densely forested hillsides nearby and said that monoliths with carvings of men, women and animals had been recovered from there, the remnants of a proud warlike Mizo tradition.
We headed out to Reiek mountain the following day, the venue of the famous Anthurium Festival that showcases Mizo art and culture.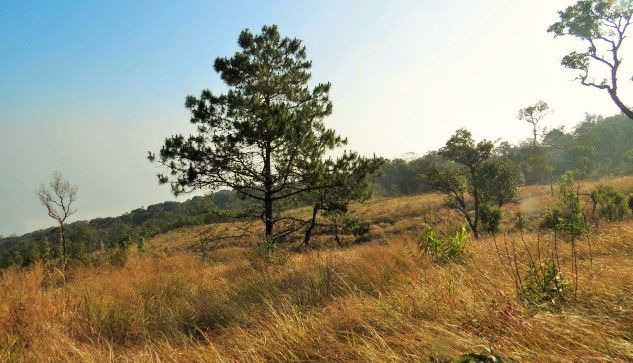 The mountain itself is a windswept rocky promontory from where one can see Aizawl and Bangladesh on a clear day, where we tried to sight the rare Peregrine Falcon.
On our last day we visited Thenzawl, the handloom centre, where shops displayed myriadly coloured and very intricately woven 'Puans'. We visited the beautiful Tui Ri Hiau waterfall and Hmuifang mountain.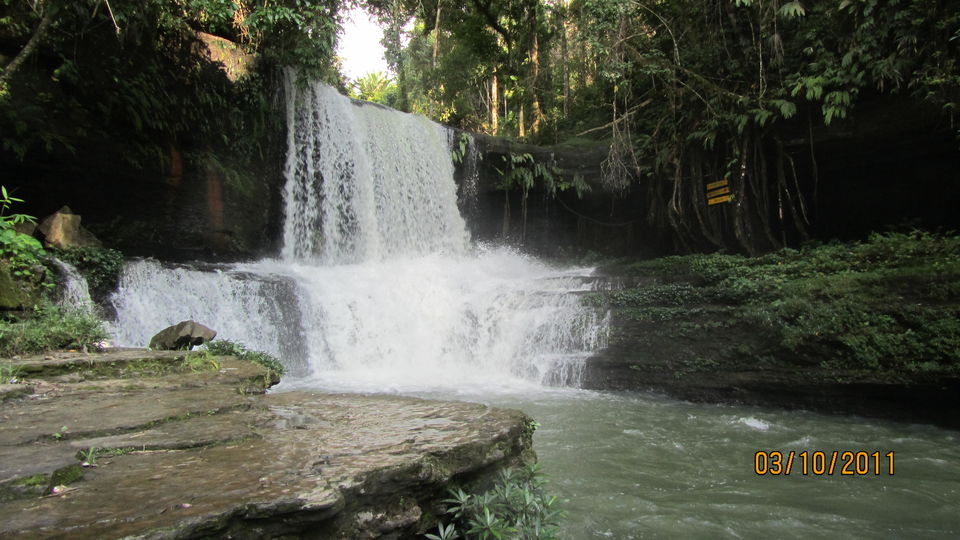 I wish we could have lingered at all of these places; Mizoram is spotlessly clean, the people are extremely fashionable and soft-spoken, the food is simple and healthy and there's loads to see. My desire to finally see what Mizoram was really like had only been partially satisfied. We tried our best to absorb as much of Mizoram as we could on one seven day trip but I think having some places left to see gives me an excuse to return to this amazing state.