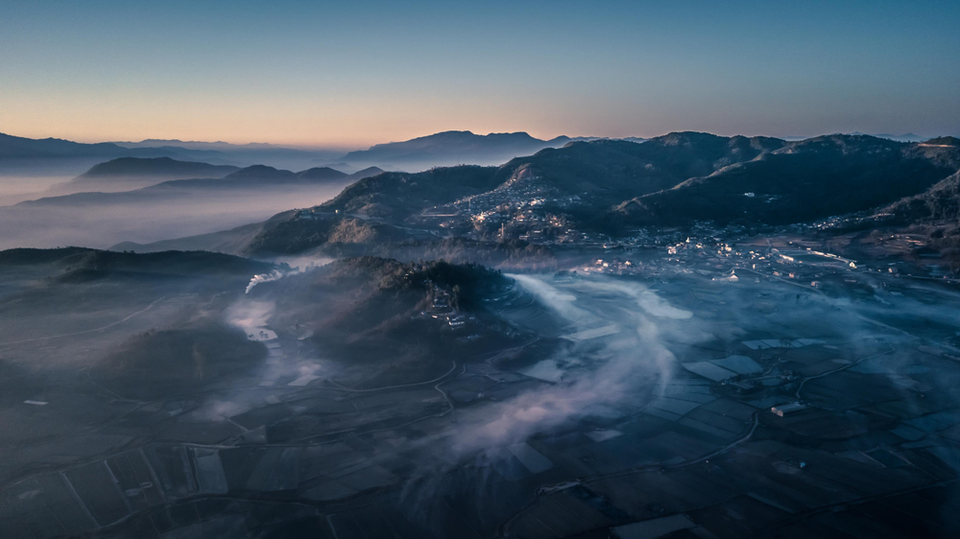 As the flight landed at the small airstrip surrounded by green all around, there was a mild excitement in my heart. I have finally arrived at the "Land of Blue Mountains"! Yes, that is what Mizoram is known as. As I came out of the airport, I was greeted with a bright blue and sunny sky. But there was a nip in the air. Lengpui Airport in Mizoram is a small airport. It was a white building standing tall and nothing more. I collected my luggage and started towards my homestay.
Mizoram is one of the remotest states in India and naturally received very less tourists. Surrounded by Assam, Tripura and Manipur on the northern end, Mizoram also shares its borders with Myanmar and Bangladesh. This oasis of tranquility is the home of the Mizos or the highlanders. Dominated by mountains and covered with lush forests, paddy fields and vineyards, Mizoram is a gorgeous place. The landscape of Mizoram is no doubt breathtaking, but what impressed me are its friendly people. The Mizos are a smiling lot and very helpful. I had spent some lovely time in the land of the highlanders (Mizoram also has got this name). Let me share you my experience at Mizoram.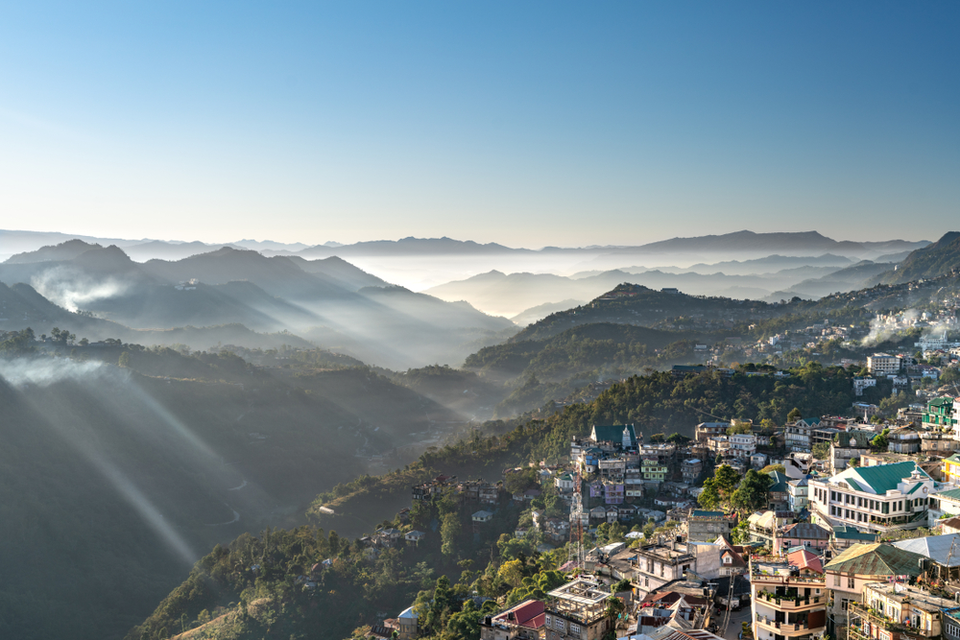 Day 1 : Arrival at Aizawl
I arrived at Lengpui airport in the morning and checked into my hotel. Aizawl is just like any hill station – charming and beautiful. However, traffic jams are there. I think traffic is a perennial problem in hills stations. Nevertheless, the small capital city is a charming place. Once I settled in, I wanted to explore the city. The homestay owner recommended me to visit the Solomon's temple and K V Paradise.
K V Paradise is quite interesting. It is known as the Mizo Taj Mahal. Actually, K V Paradise was built as a memorial by Khawlhring after the death of her wife in a car accident in 2001. It is a beautiful white monument standing near the Durtlang Hill. K V Paradise is a peaceful place. I sat there for some time thinking about the couple. Khawlhring actually built a Taj Mahal for his wife.
Next I visited the Solomon's Temple. This is a huge church white in colour and also happens to be the biggest church in Mizoram. The church has a seating capacity of almost 3000 people. No wonder this beautiful structure is one of the major attractions of Mizoram.
By the evening, I was tired and retired for night. The next day was a long day of travel. For I was travelling to the Blue Mountains or Phawngpui.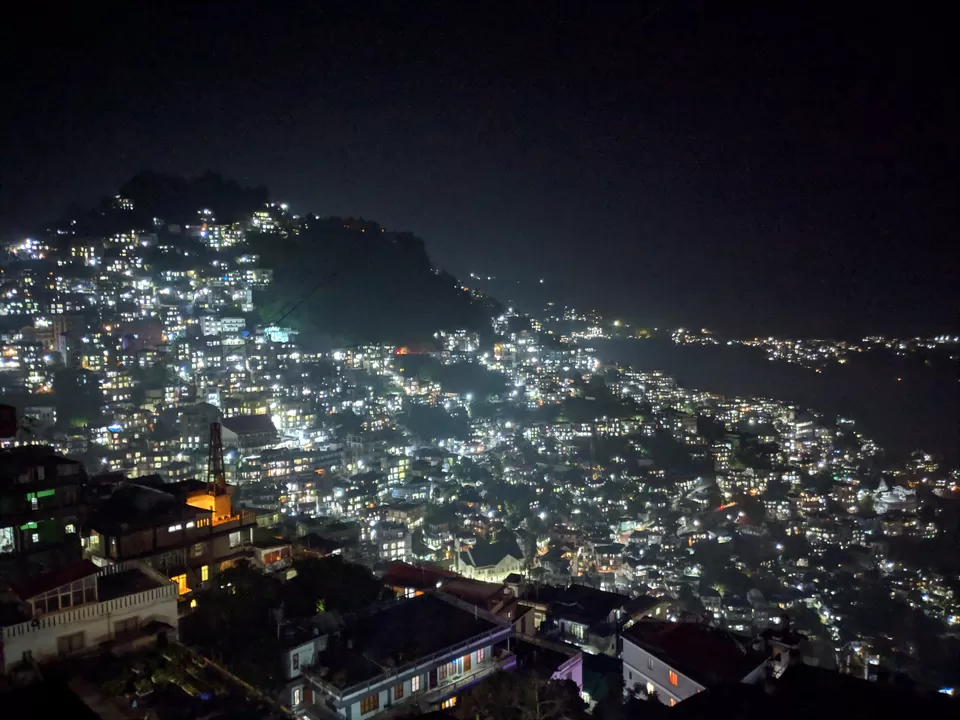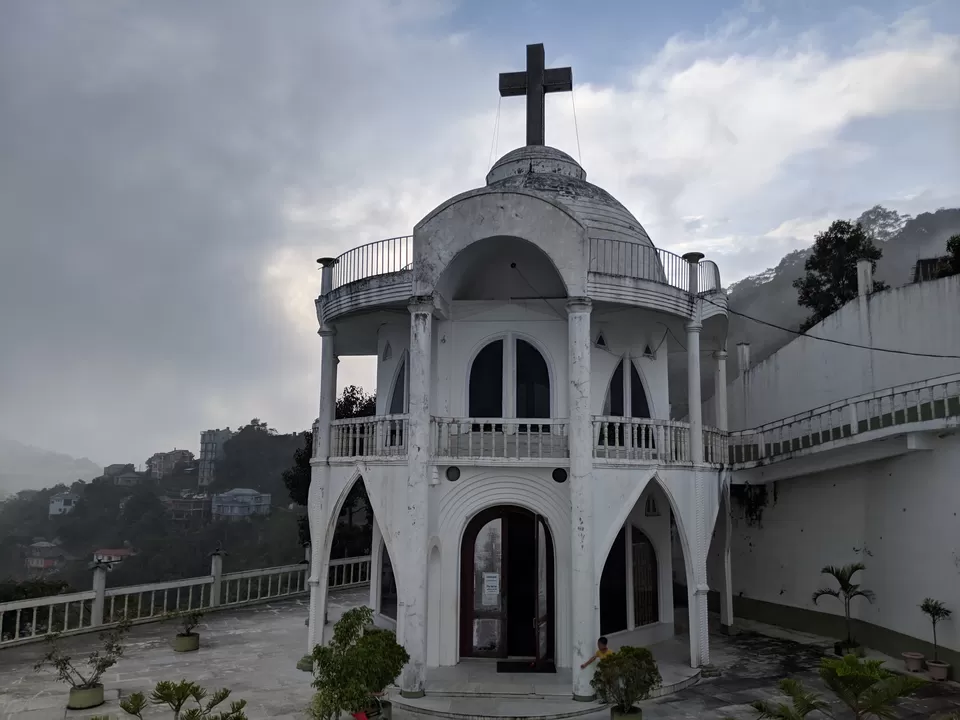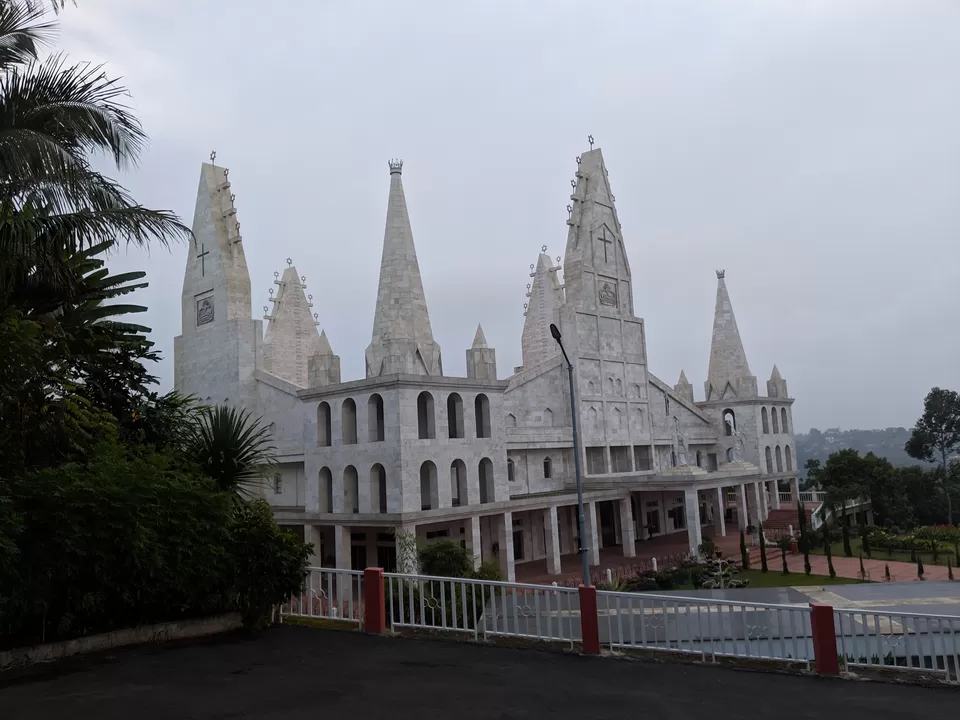 Day 2: Aizawl – Sangau
Phawngpui Peak is the highest peak in Mizoram at 2360 metres and is known as the Blue Mountains. It is located in the Lawngtlai district of Mizoram, near the Indo-Myanmar border. The distance between Aizwl and Lawngtlai is almost 300 km. In mountains, that means a journey of about 10-12 hours. I took a early morning Sumo from Aizawl to Lawngtlai. Though Google maps showed me a time of 9 hours, it took me almost 12 hours to reach Lawngtlai after stopping for food breaks and loo breaks.
Sangau is the nearest village to Phawngpui and the Sangau tourist lodge is the place to stay for those who want to trek to the peak. The accommodation is basic, but quite comfortable.
Day 3 : Phawngpui Peak
I wanted to trek to the Pawngpui Peak this day. The Peak is revered among the Mizos. They believe that the Pawngpui Peak is the abode of the Goddess of Mizo tribe. The peak is located inside the Phawngpui National Park overlooking the majestic cliffs and the deep crevices. Trekking to the peak was an wonderful experience.
While trekking towards the peak, we came across various flora – orchids, rhododendrons, deodar and pine trees dotted the landscape. The rolling hills covered with haze looked blue from a distance. I understood why the place is known as the Blue Mountains. It felt as if I have come to a fairy tale land.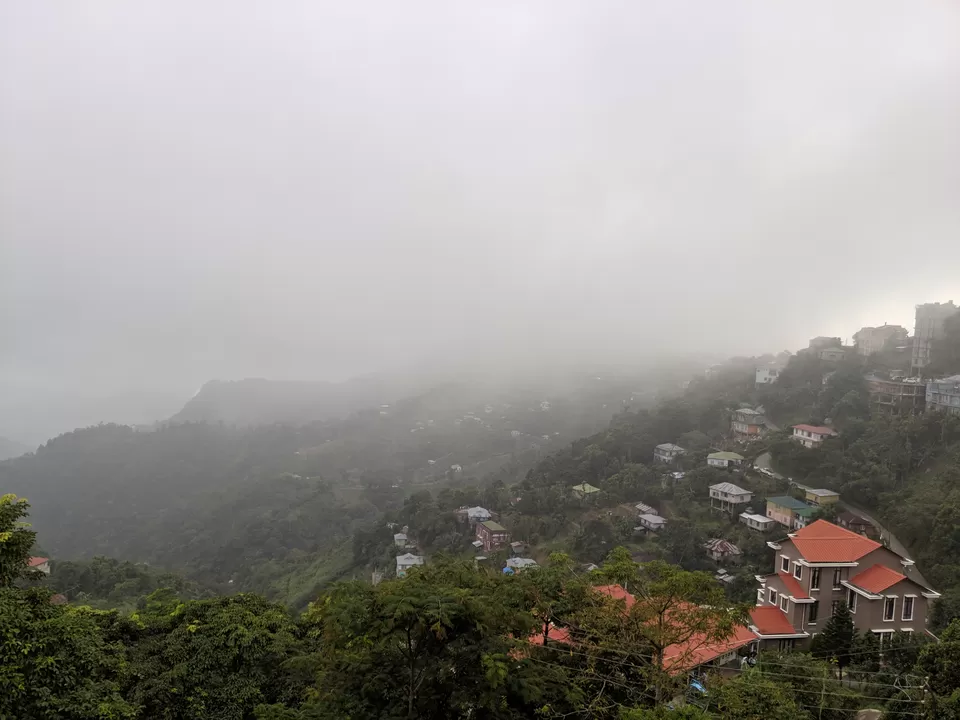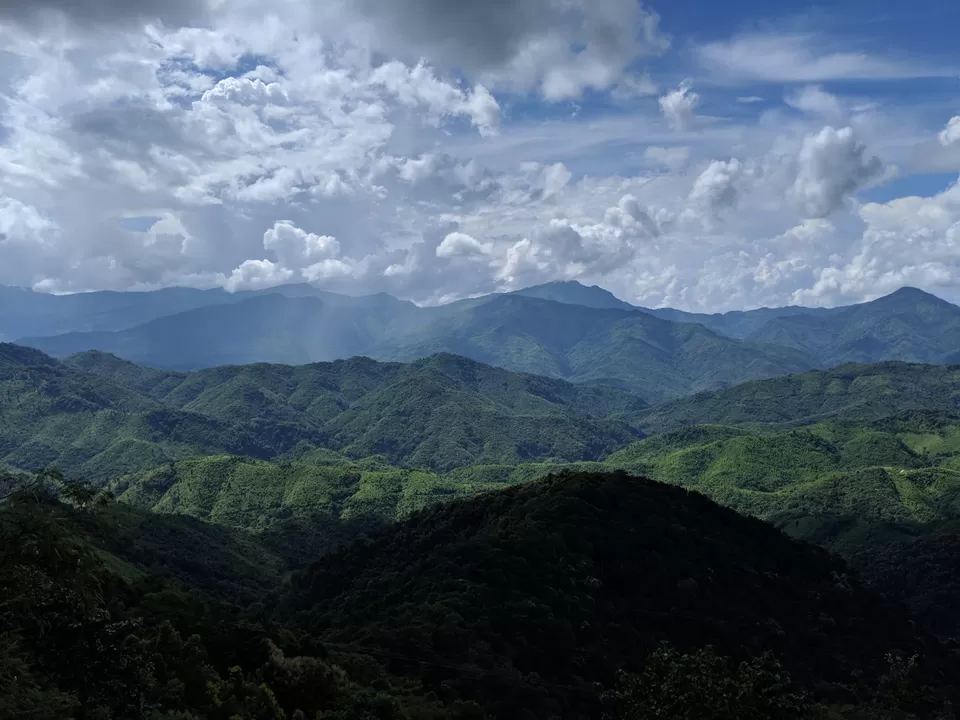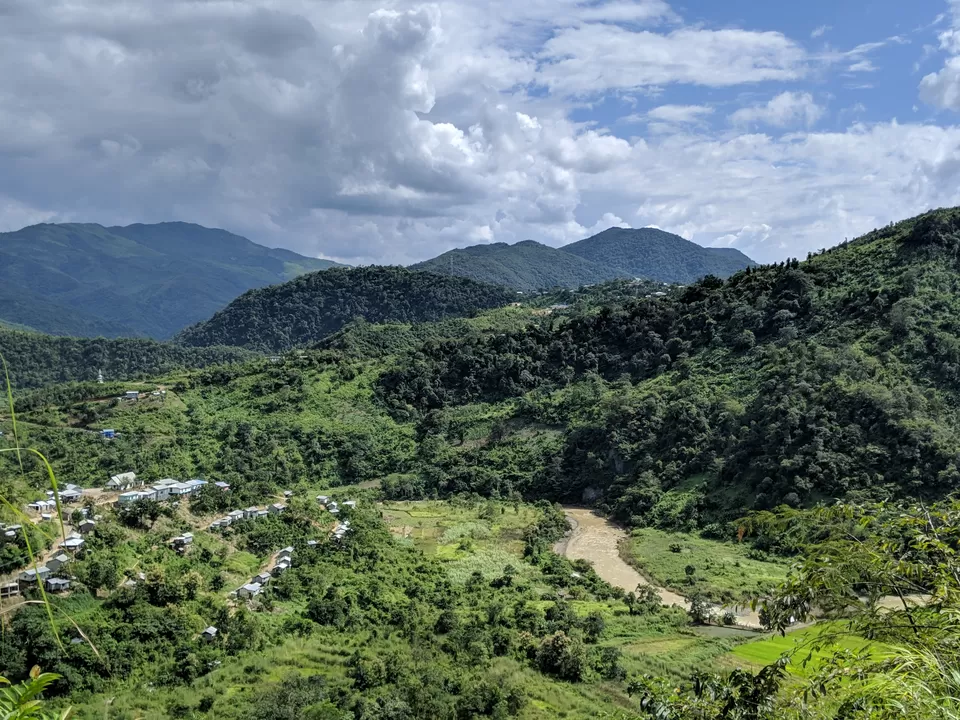 After trekking for some time, I came across a river. The guide who had accompanied me told me that the river is clean all throughout the year. After stopping by the river for some time, we continued our journey to the peak. From the peak, we could get one of the most beautiful views of Mizoram. Blue-hazed mountains, green valleys and rolling clouds welcomed us and believe me, I had some of the most wonderful and tranquil moments on top of the peak.
I had a great sleep that night. The thought of another long journey through the treacherous roads also did not deter me from dreaming about this wonderland.
Day 4: Sangau – Lawngtlai – Aizawl
I took a shared sumo from Lawngtlai to Aizawl. I decided to visit the Bara Bazar this day in the evening.
Day 5: Aizawl – Thenzawl
Again I took a Sumo from Aizawl to Thenzawl, another very beautiful place in Mizoram. Once I reached there, I checked in to the Tourist lodge. Without wasting time, I went out and hired an auto to visit the Vantwang waterfalls. The Vantwang Waterfall is a beautiful waterfall and the highest one in Mizoram.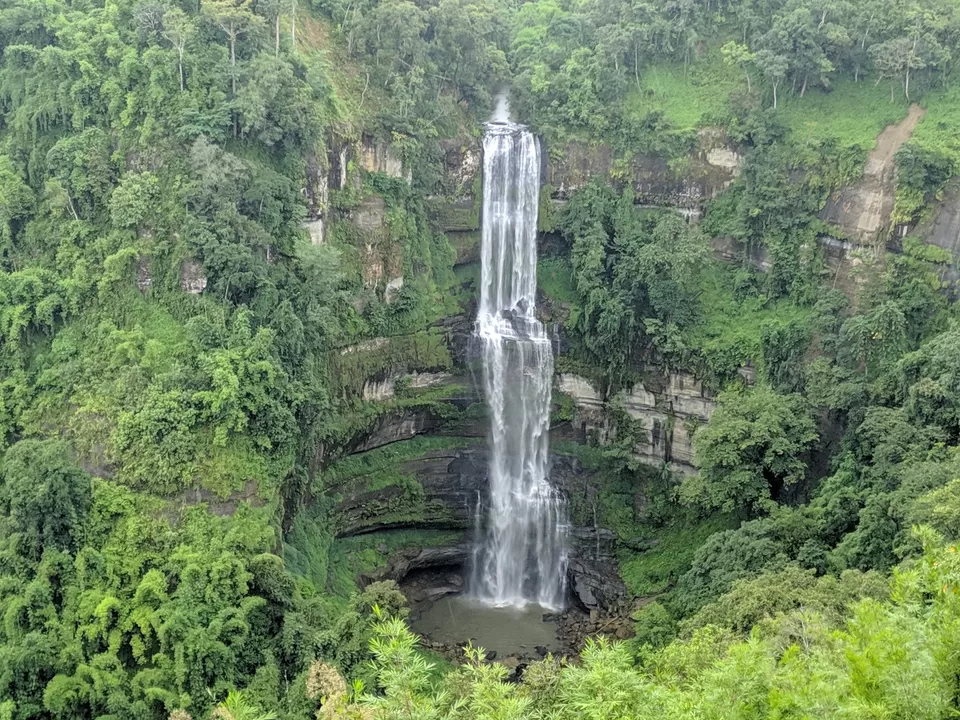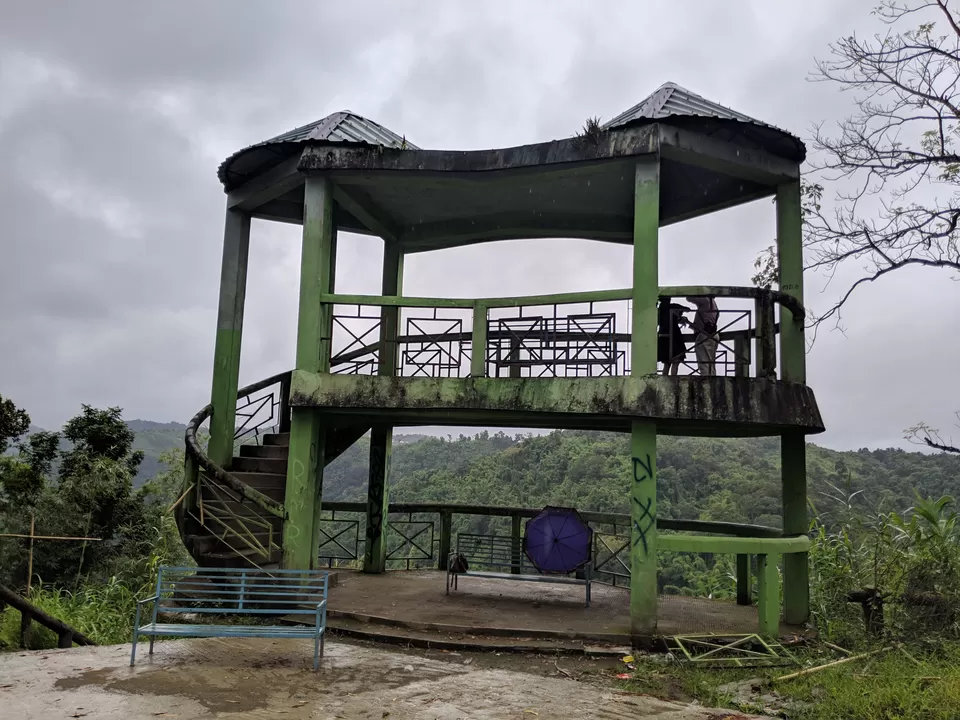 You cannot go near the waterfall. The viewpoint is on the other side of the mountain and you can see the waterfall only from a distance.
Thenzawl is also the handloom destination in Mizoram. There are a number of shops and workshops where Mizoram handlooms are made. I went inside one of the shops and watched the women at their work. I was very much tempted to buy a Mizo shawl. After all, they looked so beautiful. But I usually don't buy while travelling.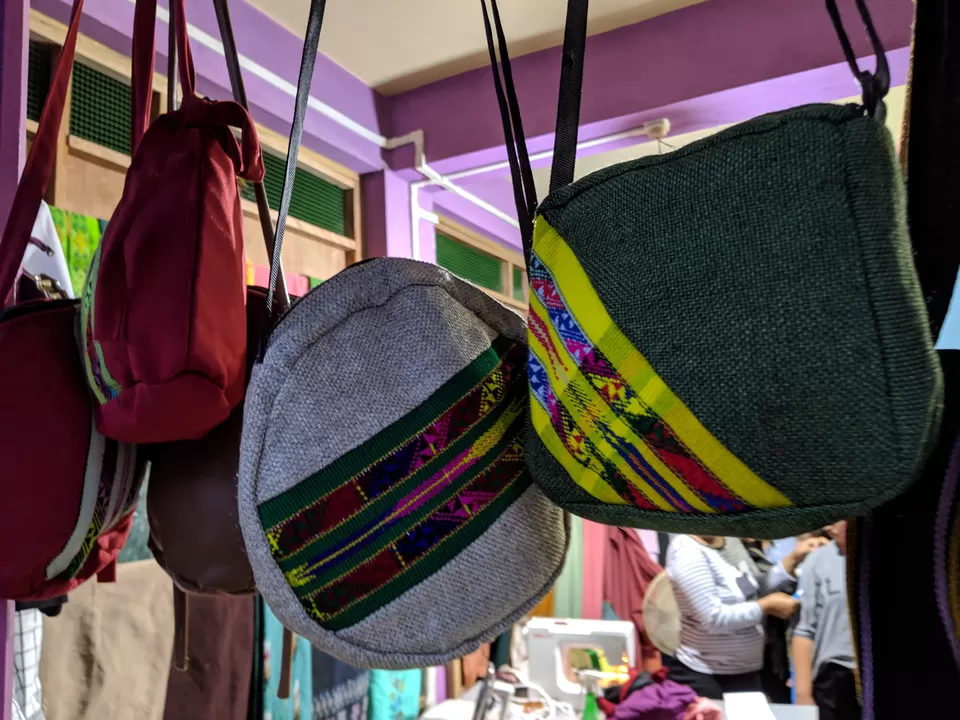 Day 6: Thenzawl – Hmuifang – Aizawl
The next morning, I started from Thenzawl to Hmuifang. Hmuifang is quite near to Thenzawl and is a pretty hill station. There is a viewpoint in Hmuifang from where you could see the entire valley and the mountains and the clouds rolling over them.
Hmuifang is simply beautiful. Hmuifang Peak is located at an altitude of 1619 metres and is the major attraction of the place. There is a Tourist lodge in Hmuifang that is quite beautiful. I had stayed at Thenzawl last night. If I had known about this place, I would have preferred to stay here. The lodge on top of a hillock simply looks like a dreamy place. After staying for some time at Hmuifang, I got a running sumo from the main road and came back to Aizawl.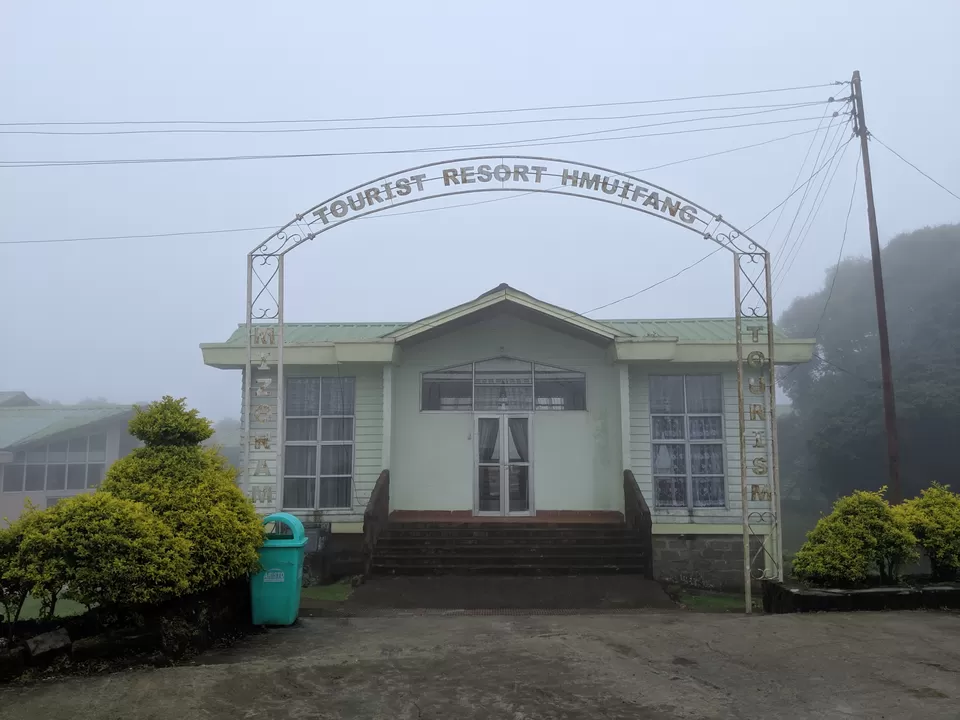 Day 7: Aizawl – Kolkata
My trip to Mizoram was almost over. I bid farewell to the land of Blue Mountains and returned to my place to face a new challenges of work and life.
My trip to Mizoram was quite rewarding. No doubt, Mizoram is an extremely beautiful place and I had only visited a minuscule part of the state in this trip. There are so many places to visit. When I had visited Mizoram, I was quite apprehensive about the place. But when I left Mizoram, I was more than happy. It was a week of stress-free living amidst the nature that I always covet for.
Mizoram is no doubt a remote place and sees very less footfall of tourists. But I assure you that once you are here, you will only fall in love with this place.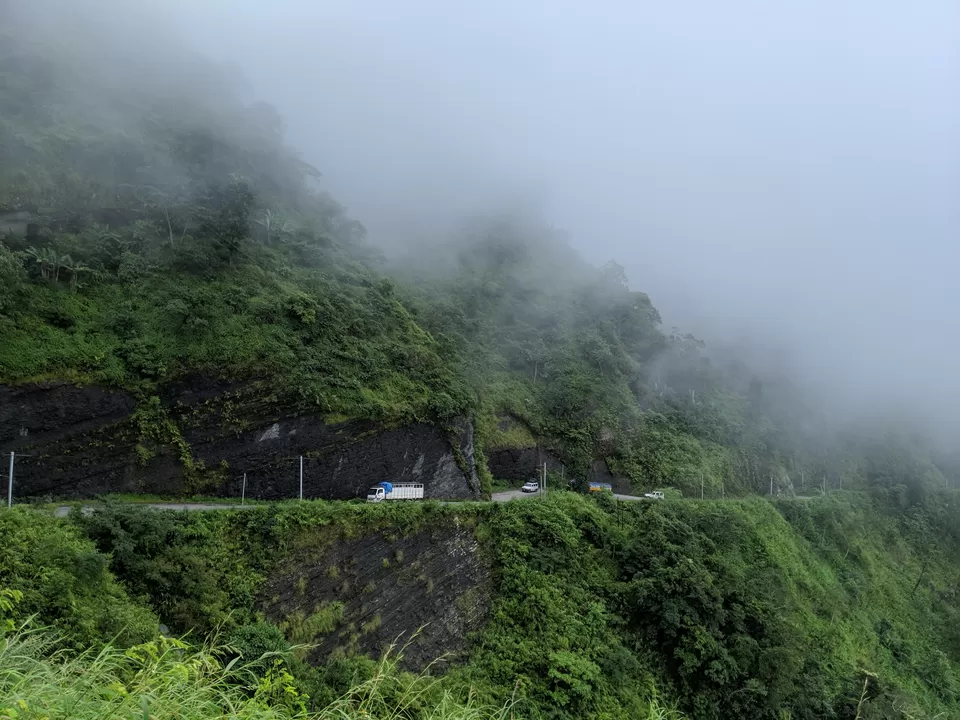 Some important information:
You will need an ILP or Inner Line Permit to visit Mizoram. You can get ILP from Mizoram House in Kolkata, Silchar, Guwahati, Shillong and New Delhi. You can also get your ILP from the Security Officer at Lengpui Airport.
How to reach Aizawl
The best way to reach Aizawl is by flight. Aizawl is connected by flights to Delhi, Kolkata and Guwahati.
The nearest Railway Head is at Silchar in Assam. Silchar is well connected by rail from all the major cities of India. From Silchar, you can get shared Sumo to Aizawl.
Day and night buses also ply from Guwahati to Aizawl via Shillong. But the ride is going to be a super long one.
Be a part of the largest online community of travellers on Tripoto's Facebook page!
And for your daily dose of travel inspirations, save this number and send a Whatsapp message on 9599147110 to begin!