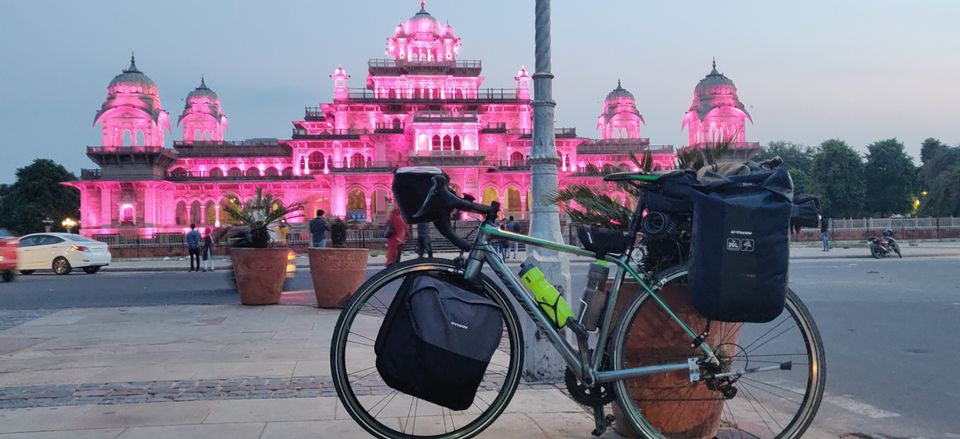 After planning for for month and making my bike tour ready I started my journey on road bicycle from Alwar to Jaipur.
The only thing positive was that my bike was moving, friends and family member were there to see me off.
While the weather was very humid and sun was shining all day over my head.
The road I took passed through the villages avoiding highways and tolls.
A slight relief was provided when a patch of cloud passed over me at 12.27 pm.
On the way I interacted with many villagers and how humbly they asked for water and motivated me to keep going.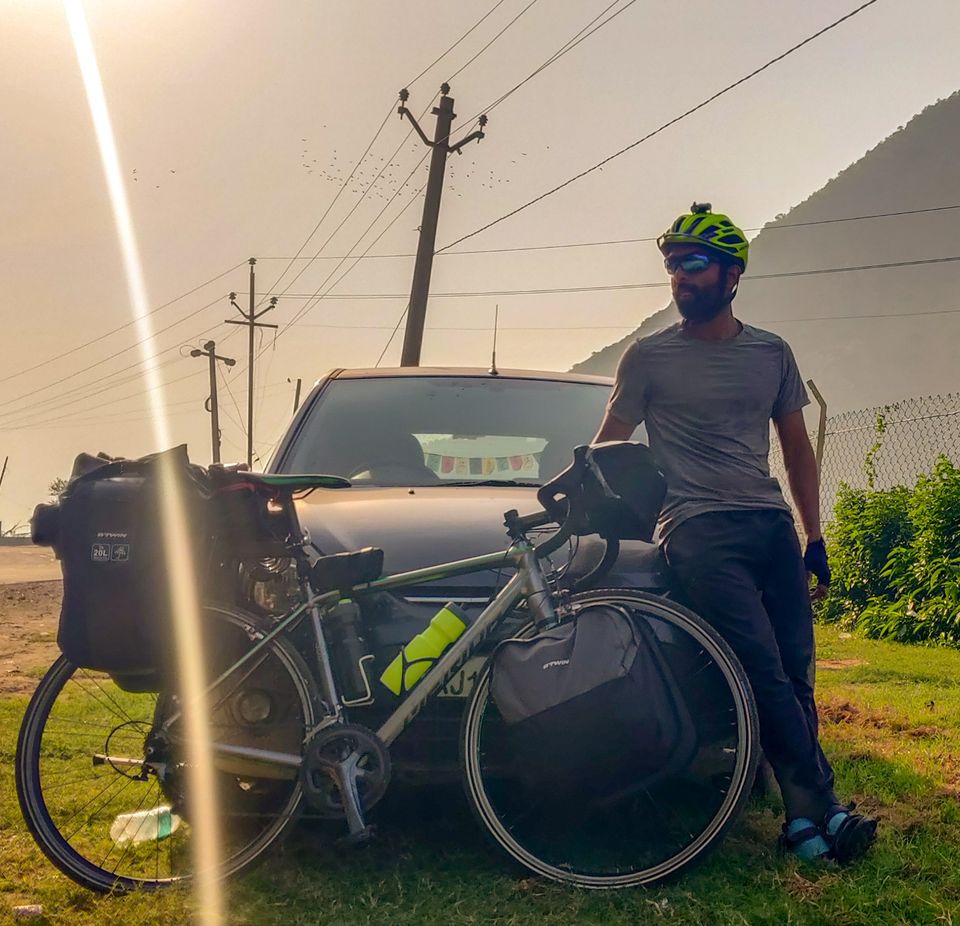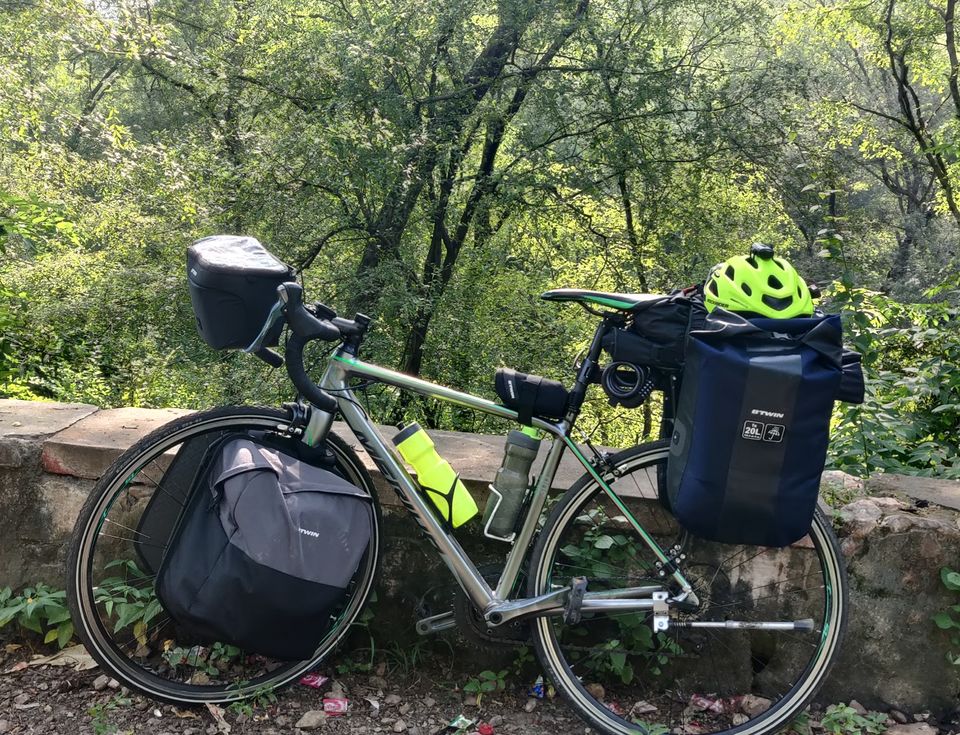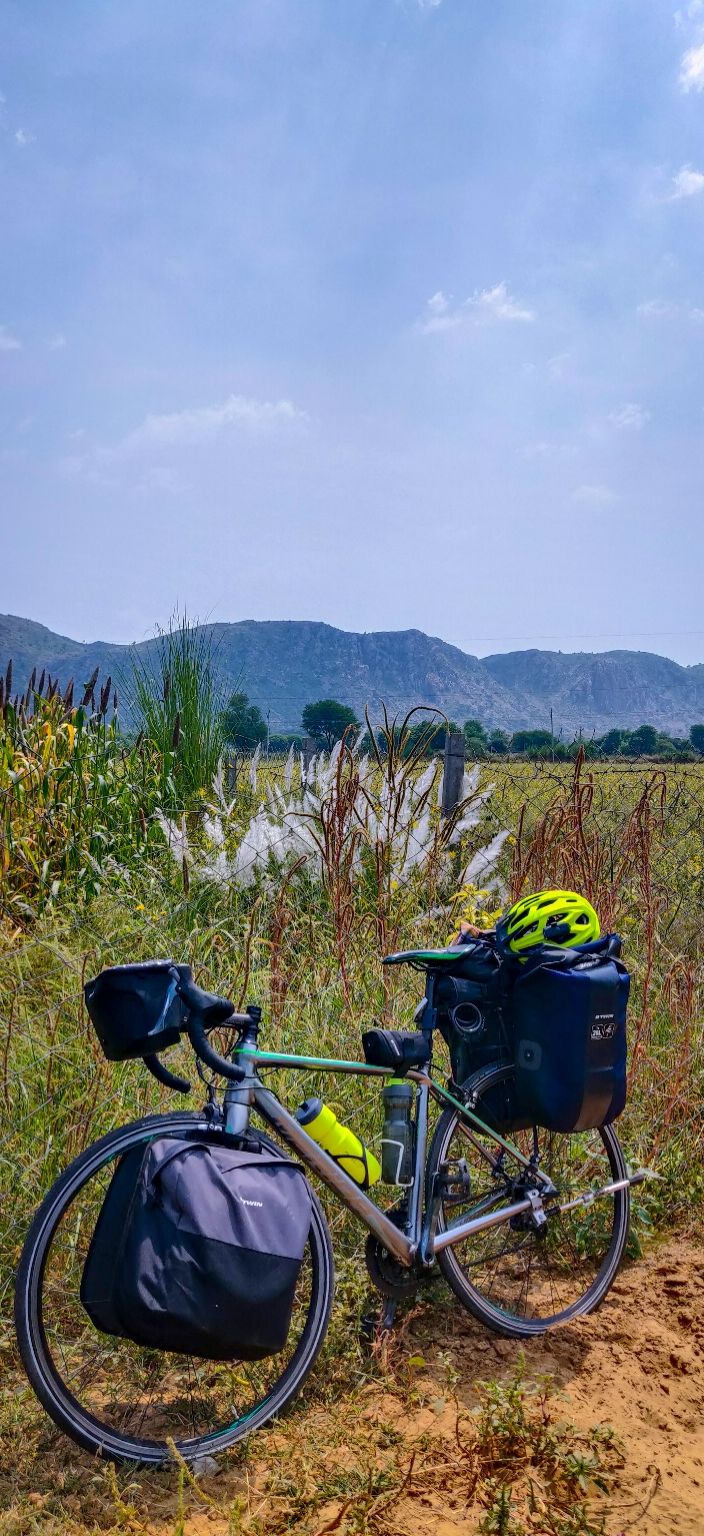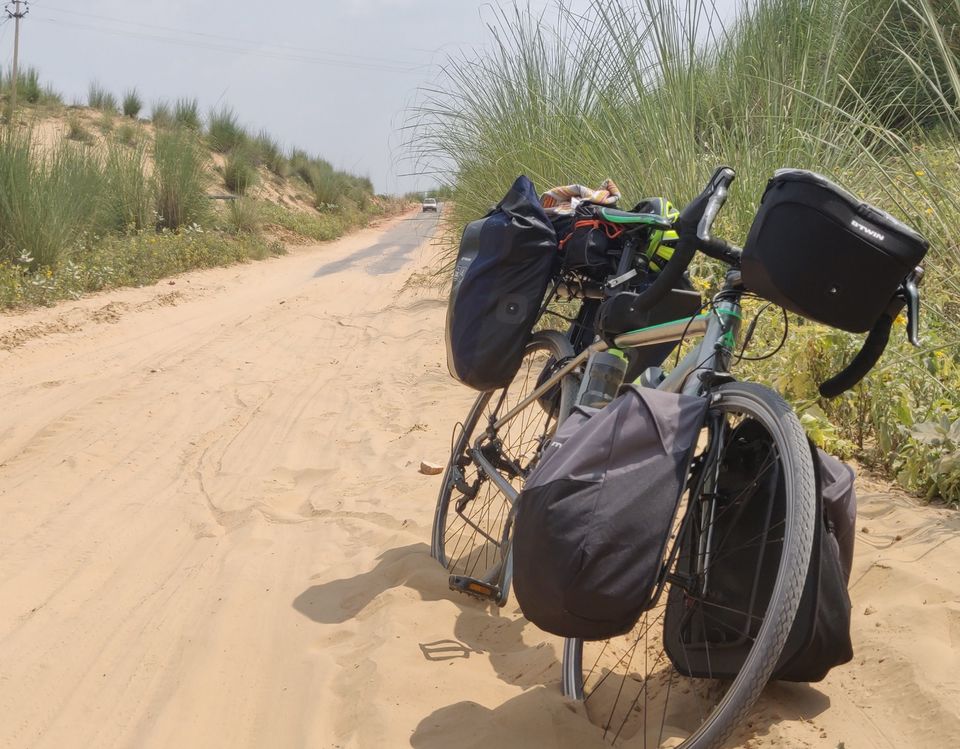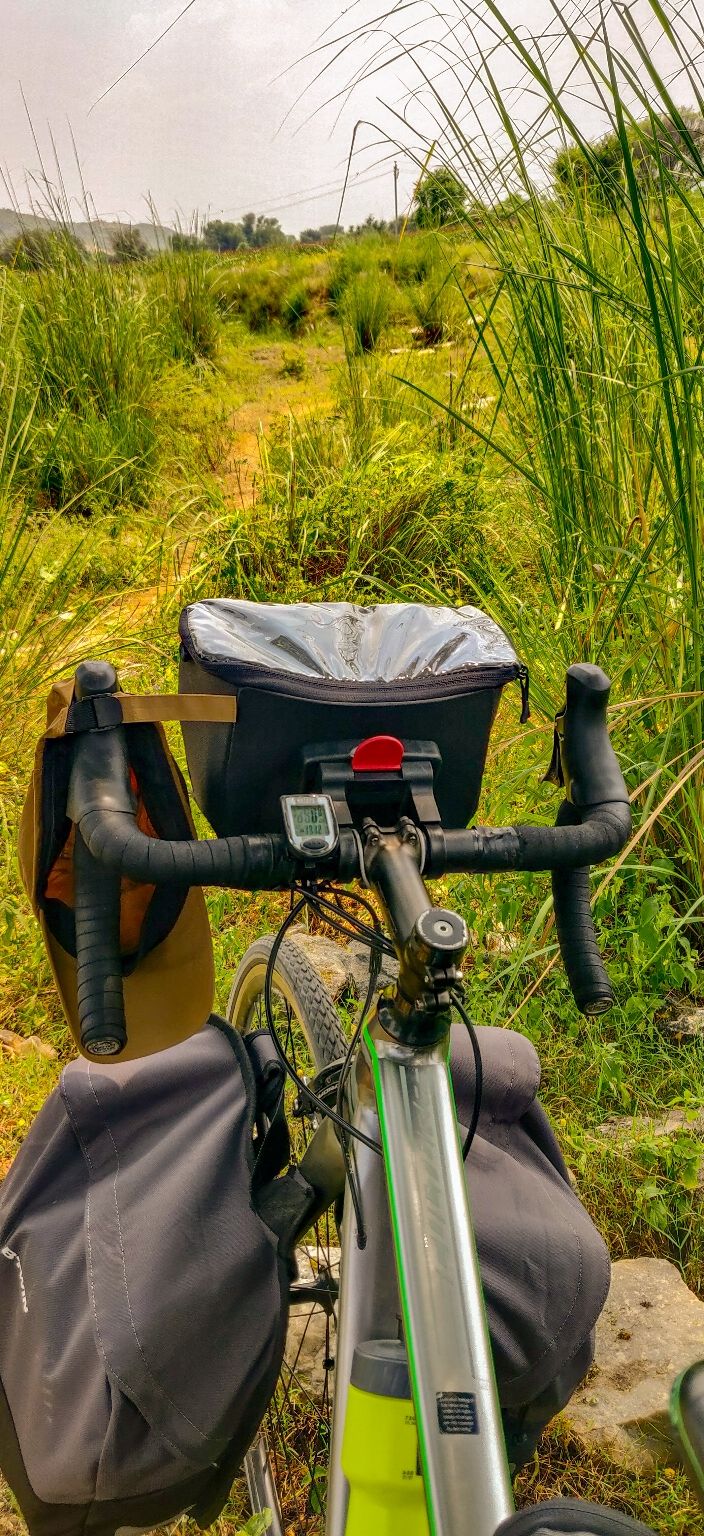 Taking rest and restoring my energy to go ahead. Ajmer/Pushkar