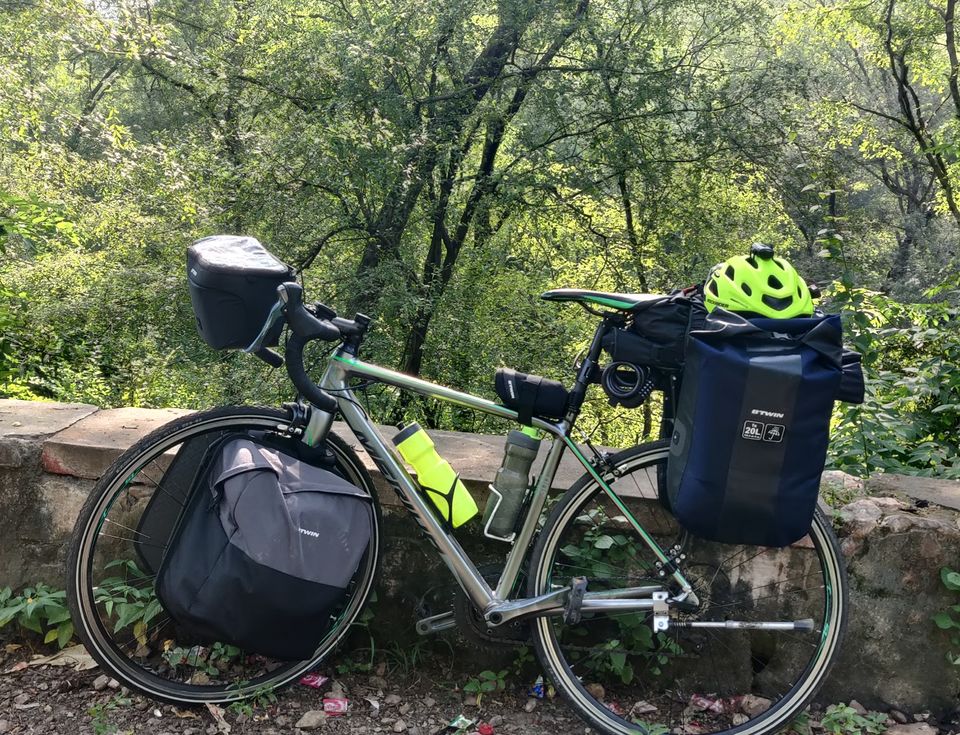 Due to a minor operation over my left shoulder I postponed my Rajasthan bike tour to Sept, 15th.
The tour will begin from Alwar and will head out to Jaipur, Pushkar, Ranakpur, Kumbhalgarh, Chittorgarh, Bundi and Sawai madhopur.
The overall distance would be 1000kms averaging 70-100 kms per day avoiding the highways while pedaling for 13-15 days and will later continue in Himachal till December.
I have choosen this time as by now rain have settled down and sky will be clear while summer will not be at its peak and due to Covid-19 there would be less traffic.
In these time we have seen and realized the impact brought upon by humans and how necessary it has become for us to save the environment and wildlife.
I would be obliged if any one would be willing to join the ride for the cause DM for further queries.
September 12th, 2020 the bike hub is not working properly and no tools are available in Alwar to repair or replace it.
Nankom bike shop in gurugram doesn't have this spare part and have recommended to visit cyclofit shop in ghitorni.
September 13th, 2020 went to Jaipur at MS bike shop where the mechanic told me that my bike hub is not working and cassate is fine.
September 14th, 2020 have to go office
In Delhi and after that I will take it to cyclofit to shop to repair hub or change wheel :)
Luckily the bike was repaired for 1000 bucks only, whereas in Jaipur the shopkeeper suggested to replace the tire for 14000.
Started my journey on road bicycle from Alwar to Jaipur.
The only thing positive was that my bike was moving, friends and family member were there to see me off.
While the weather was very humid and sun was shining all day over my head.
The road I took passed through the villages avoiding highways and tolls.
A slight relief was provided when a patch of cloud passed over me at 12.27 pm.
Interacted with many villagers and how humbly they asked for water.