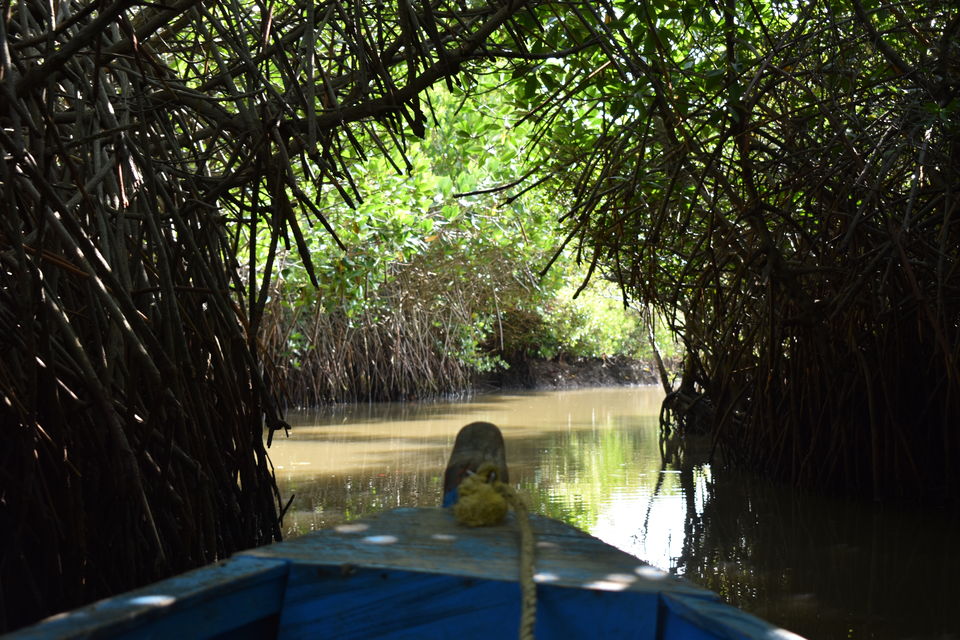 The magnificent caught my attention and as usual, I started clicking around, but it was not allowed inside the premises of the main temple, but the architecture was just beyond words. I silently tried to figure out what exactly the Chidambara rahasyam was but came back without an answer. Later had a quick breakfast and tried to figure out the way to reach "". After a long wait, I finally took a fully loaded bus trying to keep my stuff safe among the crowd and around 10: 40 I arrived at Tarangambadi and to my surprise it was flooded with people hanging around in every street. After a while, I reached the Danish fort, but it turns out to be closed on the occasion of republic day, I had a quick glance of the place and went to Indo-danish museum, which has a great collection of books, coins and other souvenirs of Danish period. Tranquebar, the land of singing waves in Tamil is a 400 year old Danish settlement in India served as a trading port, which was fortified after the treaty was signed off between A. D. Gedde, Danish admiral and Tanjore king, Vijaya Nayak on November 1620 which was later transferred to East India Company in 1845.The ferocious tides tried their best to destroy the glory of the tranquillity prevails even now in the air .After a rough day, I tried to rest still wondering about the main target to be accomplished.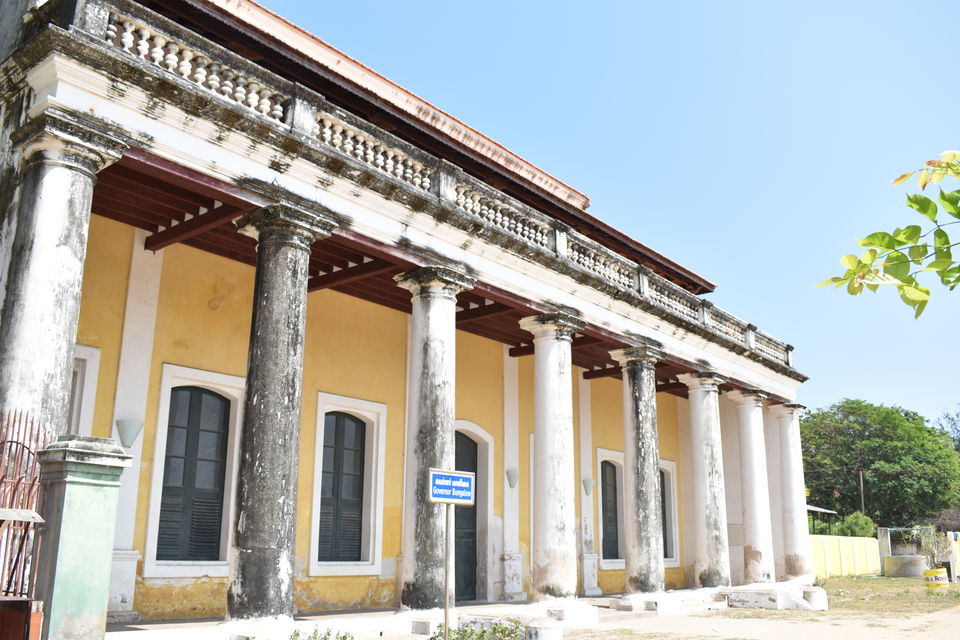 As usually I was trying to make my way out of the mundane work in the office until my colleagues started discussing about their weekend plan which was a two day trip to Coorg. Everyone in the office was gearing up for their well planned trip while I was trying to hold my tears for not able to make up to my plans. It was 4:00 pm but my thoughts were struck on the one trip I wanted to take. As they say "He who doesn't risk never gets to drink champagne", I took a deep breath along with a leap of faith, I convinced my little freaked out personality for going on Chidambaram trip. I finalized the lodge, booked the bus tickets and started back to home with a fear trying to win over my intuition. It was 9:00 pm, but I was still clueless about the risk I am going to take. As a solo female traveler, it was never easy to convince family, friends and at least the madness me go weak in the knees. I called up my support lines and informed about this decision and asking whether to go or not? On the phone while shamelessly packing the bag in the back end.
Finally, boarded with a backpack and never ending thoughts and started the journey. Exactly at 4 am, I reached Chidambaram and checked into the park lodge (just beside the temple) and trust me the moment I entered my room I started feeling proud as if I won a war. After a quick nap, I took my camera and went for the Darshan.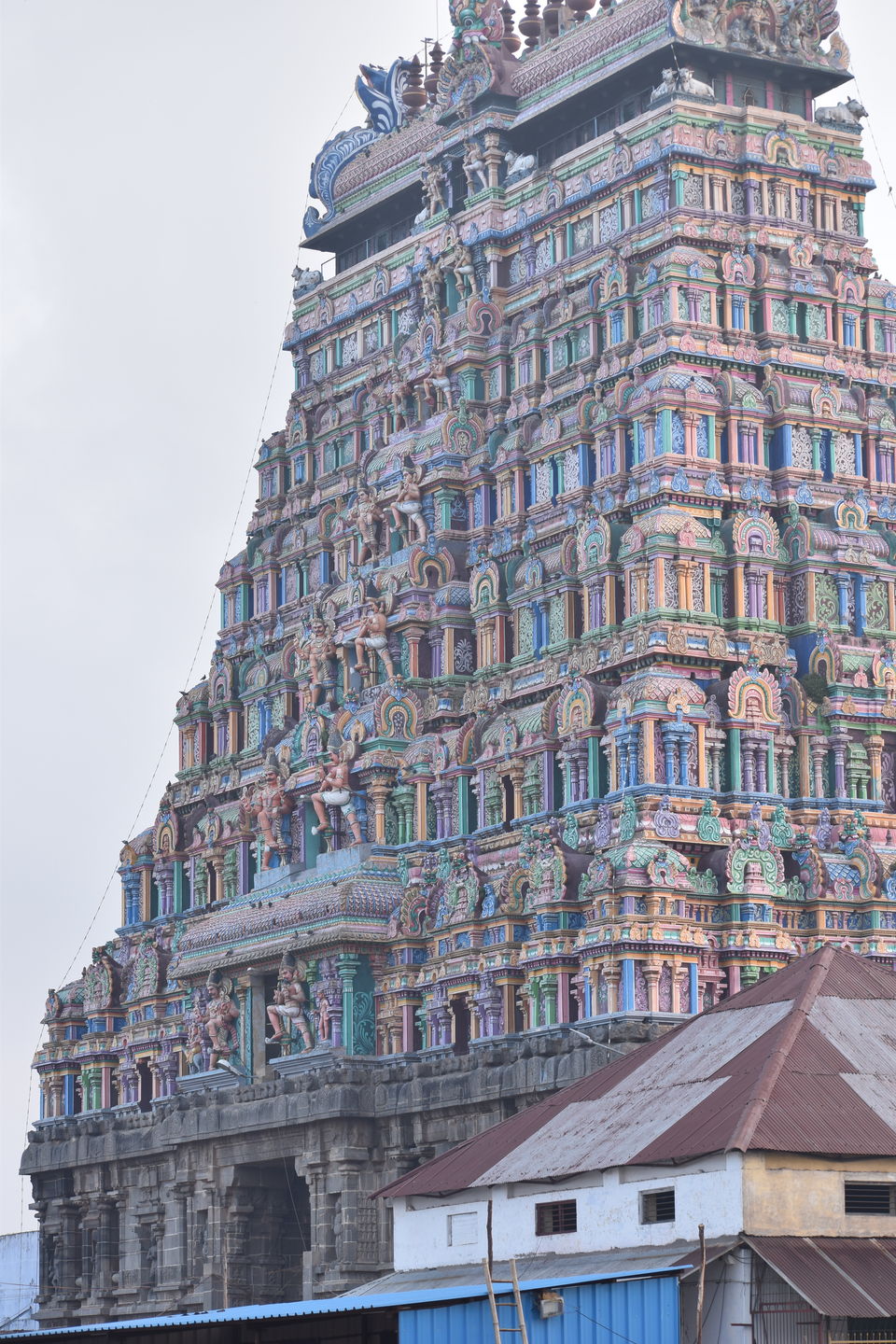 It was already 6: oo am and without any second thoughts I just got refreshed and visited Amman temple and made up my mind to face my real fear mangrove forest". It is the world's second largest mangrove forest covering an area of 5000 acres, which was featured in many films like Idayakanni (1975), Sooryan (2007), Dasavatharam (2008), and Thupparivalan (2017).
It is a hub to several species of birds and reptiles. After consulting many people across the street and my lodge owner I have boarded the bus, which would be going to boating house.. I was quite excited as I started to feel that my fear is going to end while relishing the journey towards m. When I finally saw the people gathering for their boat ride all the fears vanished and I said to myself "kudos lady, you made it to here" and booked the row boat for Rs 189 but later have to pay extra to the driver as I heard earlier that it became a common issue over the place. I got a whole boat and that feeling is. I was being questioned about my stay and reason for a solo trip, but I tackled it in my own way pretending to be a localite (finally, Tamil came to my rescue!)
As the sail continued along with the briefing about the place and the never ending photos I realized the value of the nature, mother earth protect us from every negative impact and it was our turn to return the favor. At the end of the day I was not just satisfied, but also became confident about my intuition. It was not the destination I was seeking but the freedom from the fear that engulfed me. I urge all the young and wild spirits out there to take up the things that scare you the most, as the end result may or may not be fruitful but you would cherish the experience forever.