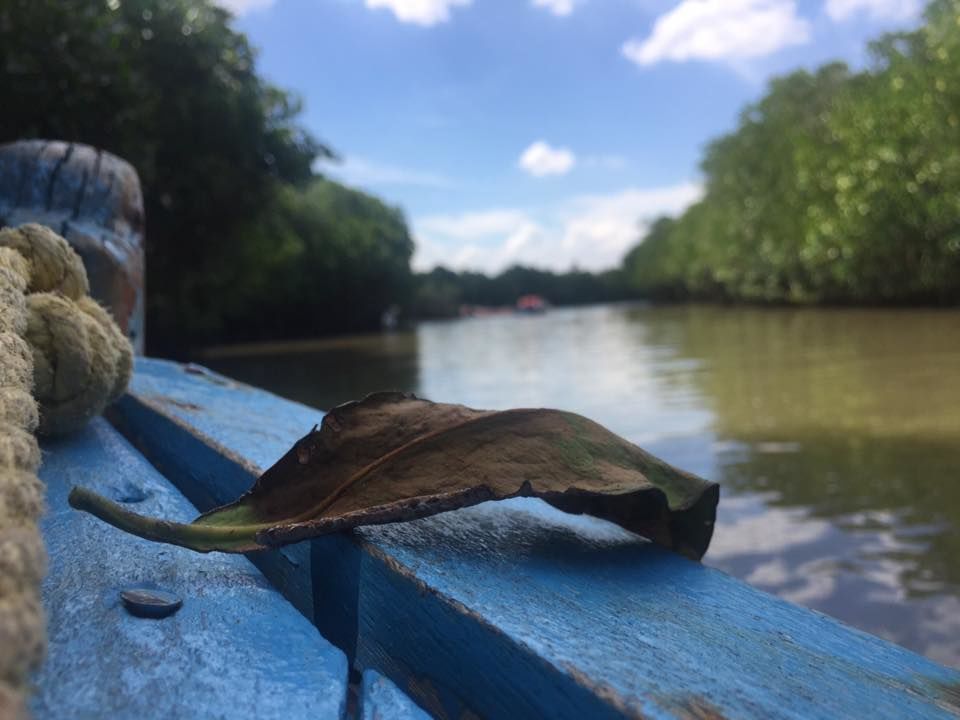 "At the end of the trip, your feet should be dirty, your hair should be messy and your eyes sparkling" Read this quote somewhere and I couldn't agree more for my day trip to Pichavaram.
It was that moment, all cousins at one place, one topic lets take a road trip and after researching the offbeat places,the trip to Pichavaram was planned.
After 5 hours of journey from Chennai we had finally reached Pichavaram Mangrove Forest. After reaching, it was time to buy tickets for our boat ride. Their are two options available - The Motor Boat or Row Boat with ride duration from 5 minutes to half an hour and from 2 seater to 10 seater. We bought our tickets for Row Boat.
P.S.: You can increase the duration by paying directly to the boat rider and he will take you for some extra ride to the canals and have an experience to cherish.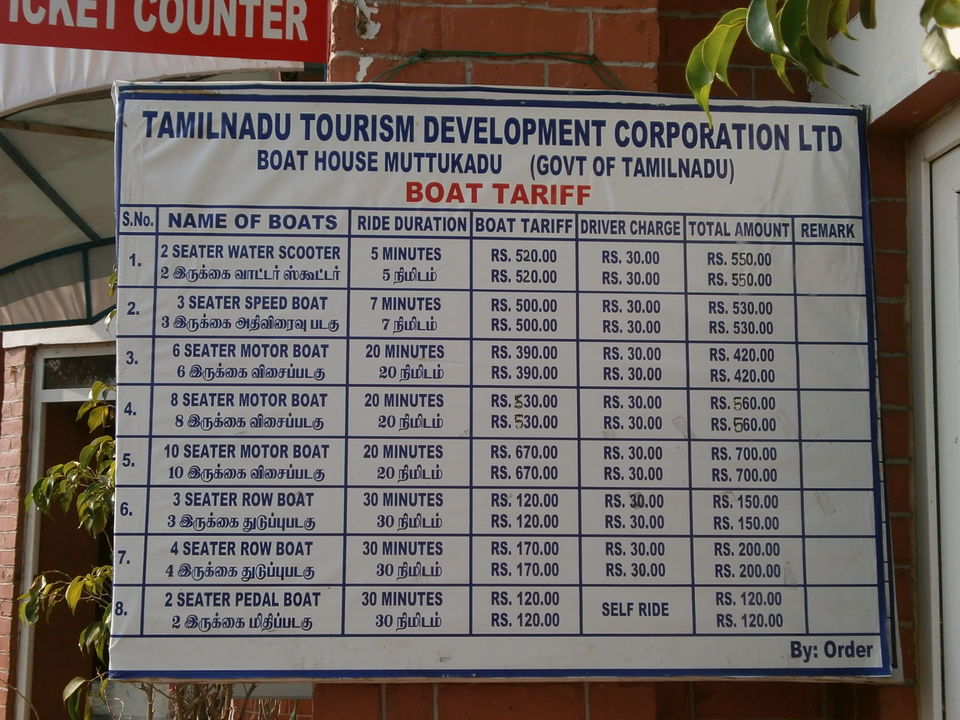 We started early morning from Chennai in our #Ola Outstation Cab.(Thanks to the outstation service, a very comfortable experience). It is located around 230km from Chennai, 75 km from Pondicherry and 30 minutes from the temple town of Chidambaram. Its a picturesque drive crossing the french capital of india, paddy fields & traditional huts along side.
Lets begin our sojourn with Pichavaram. It is the second largest mangrove in the world and is known for its thick and dense mangrove with maze of canals. It is situated near the temple town of Chidambaram and can be enjoyed through a boat ride around the 1100 hectare area of the forest. It takes you through narrow canals and apparently the forest has 4400 big and small canals. The sea is just 6 km from the forest and one can see the sand bank which separates the forest from the Bay of Bengal during the boat ride.
After waiting for around 45 minutes, It was time to fasten our seat belts and get ready to encounter the amazing life form of the mangrove trees, breathtaking sceneries, swish of paddles, women wading in the water to collect prawns, chirping birds and the roaring sea. It was enchanting experience to ride through the forest and experience the complex river system and canal network that bind this beautiful place together and support the rich biodiversity of the place.
An added advantage is that the place has enough parking space and some small shops for quick snacks, ice creams and drinks. After completing the ride it was the moment for all of us to say "I scream, you scream, we all scream for such experience and icecream"
Its perfect for that much needed getaway with friends, family get to together, wild adventure or a romantic long drive.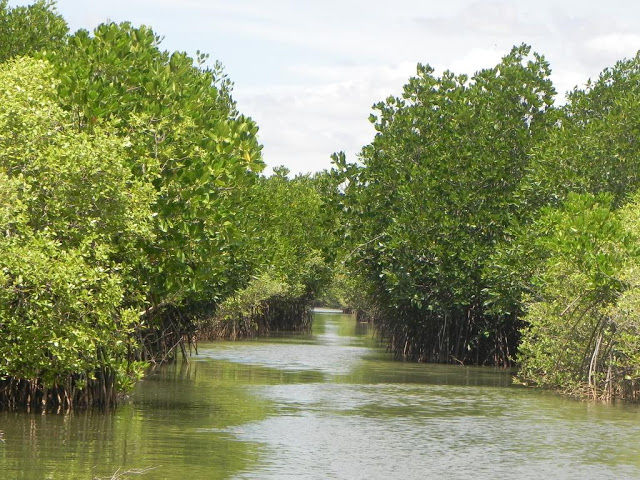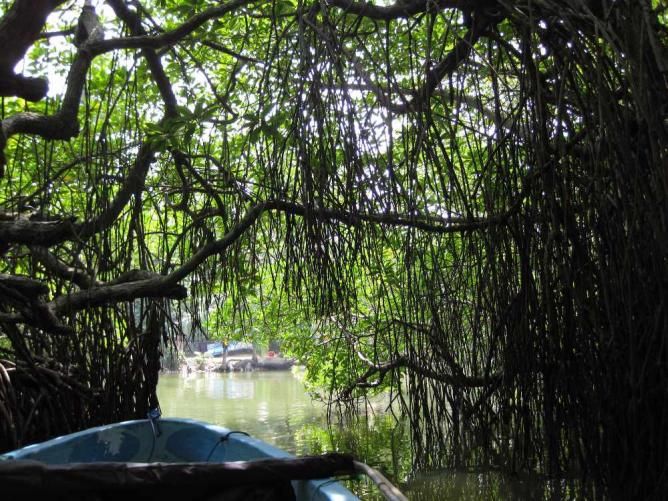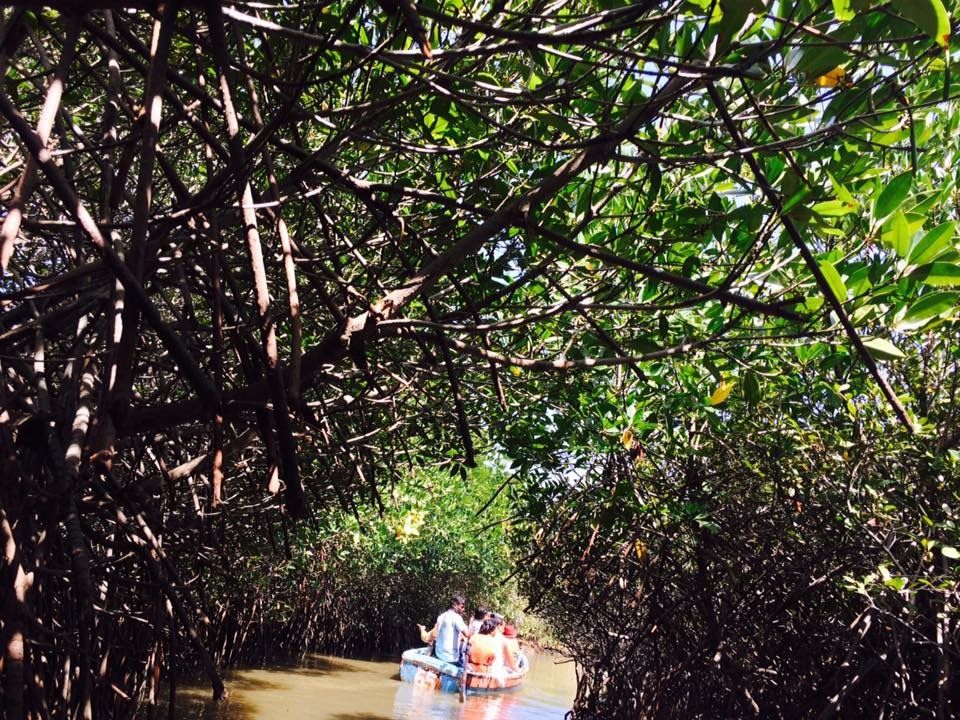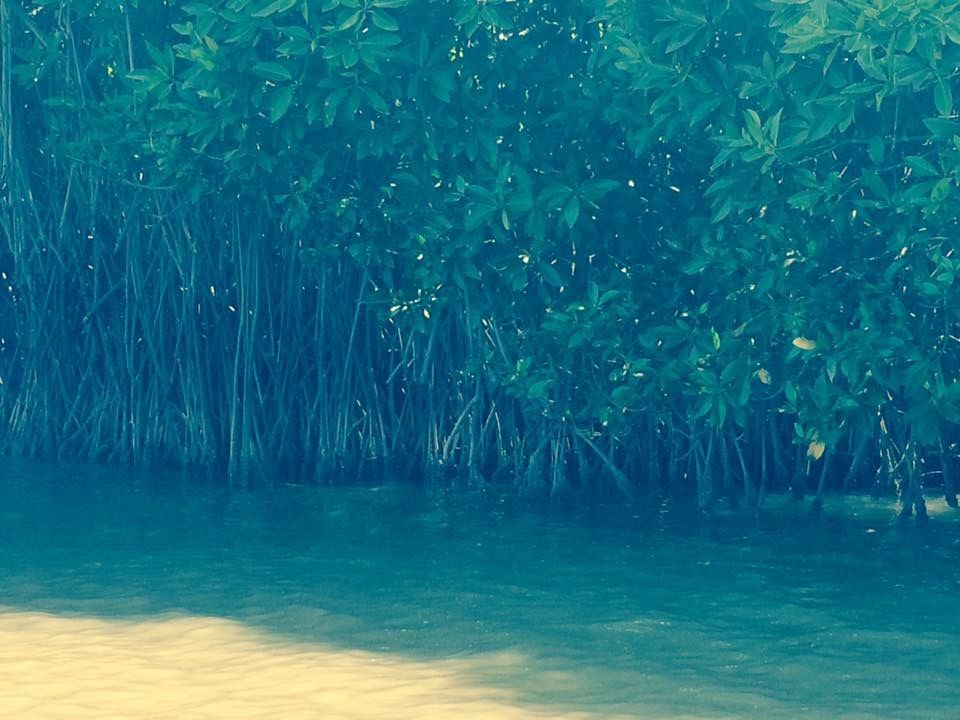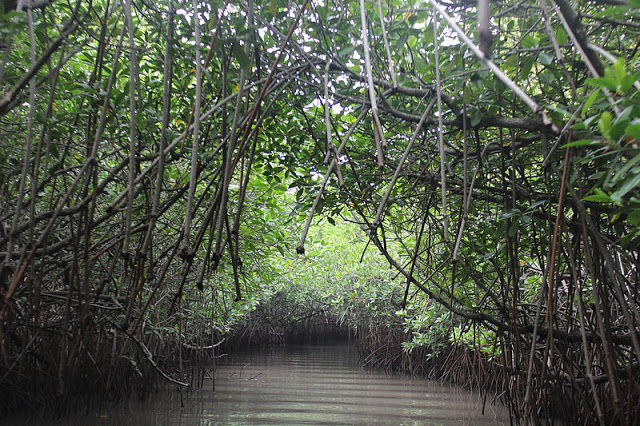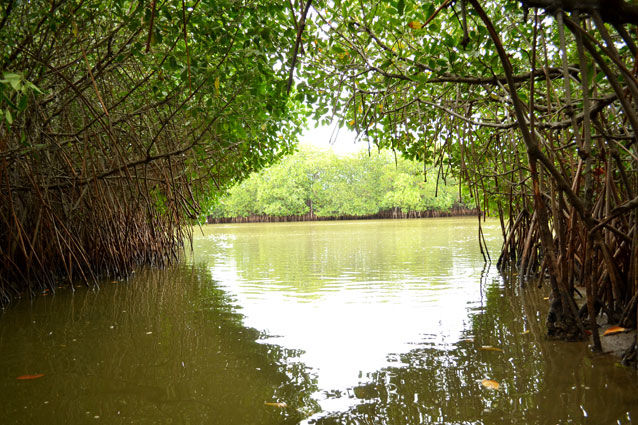 Best time to visit the Mangrove Forests
Winters are best from December to January as the forest plays host to countless migratory birds.
Summers should be avoided as it's extremely hot & humid.
How to Reach the Mangrove Forests
Air: Nearest airport is at Tiruchirappalli which is 170 km from Chidambaram
Rail: Nearest rail is at Chidambaram and then one can hire taxi or take a public bus to Pichavaram
Road: Pichavaram is well connected by road with Chidambaram. One plan a trip from Chennai, Pondicherry through car, cabs or can a catch state buses which is available every hour between Chidambaram and Pichavaram.
Where to Stay
There are not many options to stay although one can check forest department guest lodge, Pichavaram Adventure Resort or can find more suitable accommodation options in the temple town of Chidambaram or french captial of India- Pondicherry. Its best to club it with the weekend getaway to Pondicherry or just a day trip.
Activities
Boating, Paddling and Bird watching.
Tips
Boat trips are available from 09:00 am to 06:00pm but day time can be very hot so go for either an early morning or a late evening boating trip. Also, if you wish to explore the narrow canals then row boats are better instead of motorboats.