Arrived in the holiest city for sikhs. The heart of Punjab !! AMRITSAR!
The Sri Guru Ram Dass Jee International Airport, Amritsar is well connected to various parts of India and Abroad with daily flights in and out of Amritsar!
The evening sun was ready to set and the lights access the city was coming up to welcome everybody with open arms.
Just as we enter the golden temple area we find the path leading to it all decked up with the history and culture of Punjab .
Harmandir sahib the holiest place for sikhs and the guru granth is placed lets you soak in with devotion and numbness!
the urge to serve people cutting across all religions castes creed colour should be experienced in the Langer where one doesn't discriminate on the basis of money or class..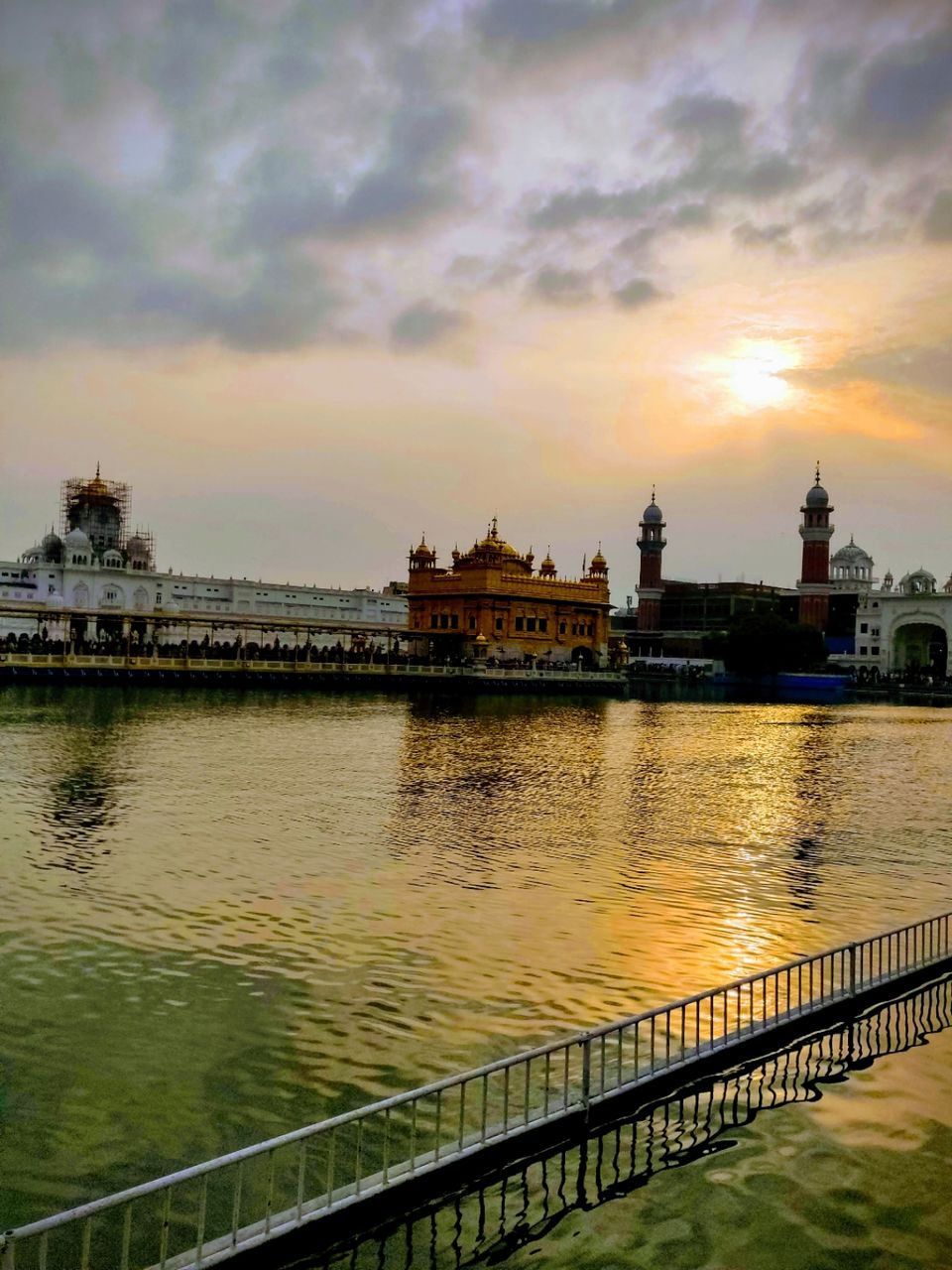 The early morning prayers in from the Gurudwara makes you want to just immerse in the devotion ! A tip : visit the golden temple in the morning for a breathtaking view of the Gurudwara and to finish the darshan as there is less crowd in the early morning !
Head to the next compound after the darshan to pray for people who laid down their lives against the British rule to secure freedom from the tyrants!
Jallianwala Bagh!
As you walk across the memorial you find bullet marks across the walls , martyr's well etc. Looking at these we feel thankful for our freedom and shed a tear for people who sacrificed for our good!
Gaze through the streets near the golden temple to enjoy shopping of clothes etc.. and enjoy the culture displayed on the either side of the walk
After a good hearty Punjabi meal along with the lassi you next visit should be the Attari Wagah border flag ceremony!!
Your heart fills with pride as you watch the BSF perform the retreat! A moment of pride along with sense of secure feeling looking at those who protect us !