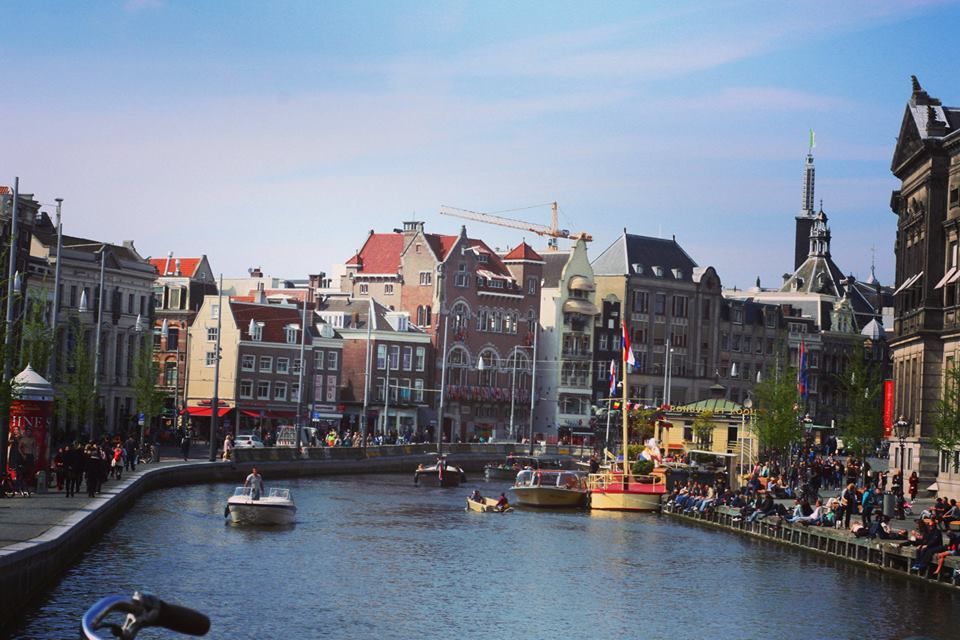 A year ago today, I traveled to Amsterdam for a 10 days stay with a low budget especially considering how expensive the city can be if you don't make sure to carefully plan your trip. So my first advice to you is do not be like me and do your homework before buying those tickets.
I think it's pointless to state the very well known things about the city such the canals, sex street or the cycling everywhere so let's cut straight to business and let me share with you my trip with its ups and downs along side some advises and information that I am hoping will come in handy to you.
I am a last minute person who has very weak notions of planning, some of you might say it's the worst thing for a traveler to be but I don't see it that way. Actually, and generally speaking, I think over planning and going through every single detail kind of kills the spirit of discovering a new city, at least for me. However, and although it might sound contradictory, sometimes you need to search for best options and offers especially if money is short.
1. Accommodation:
For accommodation I always opt for city center, it spares you the worry about transportation and safety issues but knowing the night costs at least 120 euros in city center in Amsterdam, I had no option but to go for a hostel so I chose the train lodge hostel. It looked cute on their website and I thought this would be good to explore other options while travelling. Let's just say, I was shocked and barely could go through the first night and had to change accommodation the next morning.
From my and some friends experiences, here are the best accommodations plan in Amsterdam:
Hostels:
- City hub Amsterdam: well situated with nice concept.
- Hostelle: Female only hostel which I believe is a great idea (https://www.hostelle.com/).
- Wow hostel: around 5o euros per night with the advantage of being just right next the central station.
Hotels:
- Ibis styles: 70 euros per night which is a fair price for Amsterdam. It's only 5 min away from Dam square, has a nice view and great breakfast.
- Nova Hotel.
- Xo hotel couture: a nice hotel only 2 min away from the tram.
Either you go for a hostel or nice hotel, take with you a pillow cover and a bed sheet if possible, Europe is not the cleanest place on earth.
2. Transportation
Let's agree on something first, walk walk walk and then walk some more anywhere (most places are safe) and anytime even when it's raining and cold. That's the beauty of the city, I am lazy as one can possibly be but walking in Amsterdam is pure pleasure.
If you can cycle then go for it, it's just perfect and it's so available. They have so many options for you to rent a bike and it's very handy.
Public transportation covers the city very well although it's a bit expensive so my advice is to buy an Amsterdam city card which covers transportation and some museums.
Uber is also a good option.
On the next 2 parts of the trip, I will cover more fun topics with a lot of beautiful pictures that will definitely result in you adding Amsterdam to your buckle list.
#Amsterdam #Europe #Jordaan #Netherlands #Winter #walks #hostels