Some cities are like people, they age gracefully. They evolve and expand beautifully whilst keeping their culture and history intact. Hyderabad is one such destination in India that will render you speechless with its architectural marvels and time that runs at its own pace. Against all odds, experience a laidback life only to enjoy its essence and embrace its regal charm with all that this city has to offer, which is something quite larger than life.
This is a list of reasons why Hyderabad has spoilt you forever. Read on for a Royal Rendezvous!
1. Hyderabad represents a brilliant binary of the past shadows of fascinating stories that linger in the present and a place where you transcend the limits of time in Cyberabad of the cyber age.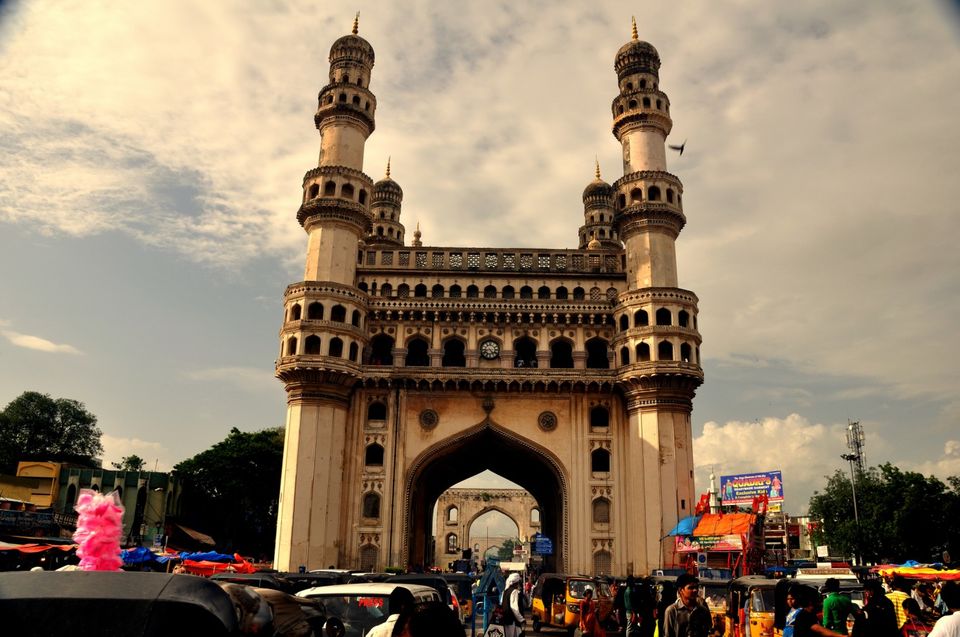 2. Because these Nawabi delicacies are culturally iconic for a reason. Haleem and Biryani will make your mouth water and Hyderabad is just the right place to enjoy it.
3. Because World's tallest monolith of Gautam Buddha is here and it's breathtakingly beautiful.
Read "Places to visit in Hyderabad on Weekends"
4. Because we are spoilt for choice when it comes to abundant long weekend getaways, the lure is architectural marvels and lush oasis.

Via (Bidar Fort in Karnataka; 2 hours drive away from the city) "A perfect place for photography junkies"
5. Because if your flight gets delayed, you go karting. Yes, Rajiv Gandhi International Airport has its own open go karting track. The only one in the world.
6. Because Ramoji Film city! The largest film city in the world.
Read "Ramoji Film city: The pride of Hyderabad city"
7. Because Prasad's IMAX theatre is visionary and promises to deliver a larger than life experience for movie buffs.

Via (It is the single most popular IMAX theatre and second largest IMAX 3D screen in the world.)
8. Because ''keep calm'' is just too mainstream to get things done. So, you better stick with the local lingo, ''light lo yaaro''.
9. Because Hyderabadis have their way to chill out and dance the night away. Either at the fancy Necklace Road or at the Oh-so Posh Jubilee hills, make the most of your time when in the city of pearls.
10. Still contemplating what's larger than life? Dine like royalty at one of the grandest Palaces in the history of mankind. Taj Falaknuma Palace spills opulence in all its glory.

Via (From its unique Jade collection, notable oil paintings to the largest collection of Venetian chandeliers in the world; Falaknuma Palace is to India what Buckingham Palace is to England.) 
Feeling the pride yet? If you think I have missed out on anything interesting, drop your comments below.