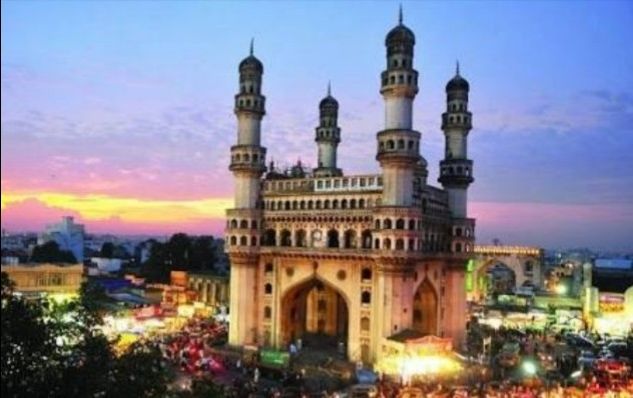 Golkonda, Charminar, Chowmohalla Palace, Ramoji Film City, Salarjung Museum, Hussain Sagar Lake, Birla Mandir and Necklace Road of Hyderabad all for INR 150/-
At INR 150/- per day if you can make multiple trips in and around Hyderabad and if you can see all the above places is this not a steal?
Travel As You Like - for jus' Rs. 150/-. Hop into any city bus in Hyderabad, be it Ordinary, Metro Luxury, Metro Express, Metro Deluxe including the AC buses - From morning till late into the night, till the Calender flips the date.
Wake up, freshen up, dress up, walk to the nearest bus stop, hop into any bus and buy a TAYL ticket or Day Pass for Rs. 150/- from the conductor. Hey, Hyderabad is yours - till the stroke of 12.00 PM!
Head straight to Charminar first. What better way to start your day from the heritage site. Settle on a seat in a Cafe and enjoy Hyderabadi breakfast of Piping hot Puris with potato curry, or relish the Lukhmis with Charminar as the backdrop. Gulp down some Irani Chai with Osmania Biskit and feel refreshed. See the Chowmohalla Palace and the Falaknuma Palace in the old city.
Hop into another bus and go to the Salar Jung Museum nearby to have a feel of the life during the Nizam Era. Come out feeling like a Nawab.
As the Sun starts peeping on your head, take a luxury ride in an AC bus and go to the Golkonda. Have a bird's eye view of the rocky terrains in the surroundings. Indulge in some selfie session to show off your day to your family and friends. Update your status on whatsapp and Facebook.
Come out of Golkonda and hop into another air-conditioned bus - when every one else keeps shelling out moolah to buy tickets to their destinations, pompously flaunt your TAYL ticket aka Day Pass to the conductor and feel like the 'Damad of RTC ! Head to Paradise for some sumptuous biryani and kebabs.
Now let the bus take you straight to Ramoji Film City on the outskirts of Hyderabad. Watch the make believe world of the celluloid - If lucky get to see some filmy stars and some live shoot of a movie. Go watch the Bahubali sets and feel the magic of the larger than life mythological Era. Be a part of it. Freeze those proud moments in your mobile camera. So that you relive them again and again.
As the Sun starts setting, come out of the Ramoji Film Studios, hop into some Metro Deluxe bus and head straight to Necklace Road where the city comes alive with all the hustle and bustle.
Assend the steps and go to Birla Temple. Have a illuminated view of Necklace Road and be mesmerized. Feel taller standing in the Birla Mandir above and let the Buddha Statue envy you from below.
Do some Boating in the Lake from the Lumbini Park, have some snacks and feel happy spending the day in such a memorable way - all for Rs 150/- only.
As the clock strikes Eight, fill your tummy with some bhel, samosa ragda, dahi papdi and some nimbu pani. Skip the meal and feel content.
Don't walk, just hop into any bus that comes your way. All the buses are yours legally till the clock strikes twelve. If you are still not tired, roam around the city and see it in a different light. Hop one bus after another and enjoy the rides.
At eleven take a bus back to your home, and sleep like a baby.
Hey, don't envy, go buy Hyderabad and hop around! For jus' Rs 150/-.