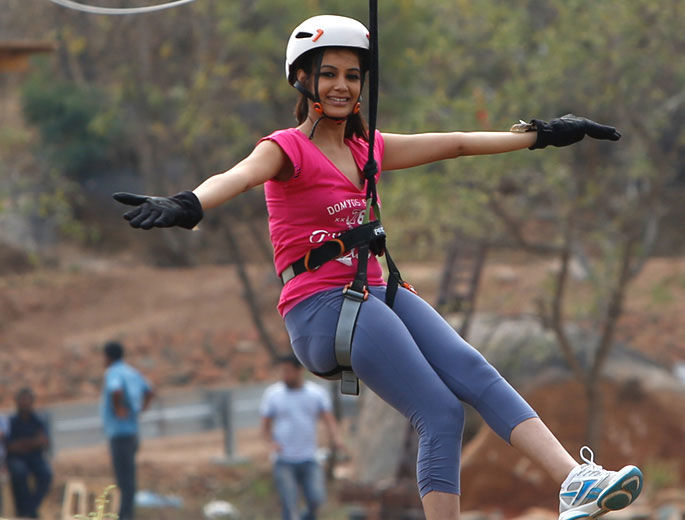 Someone asked, is Ramoji Film City an Ideal Travel Destination for Solo Women Travelers? Well, A big Yes! and here's why.
Traveling with people is fun but you don't always need company. A solo trip should be on every woman's bucket list. It's a great way to reconnect with yourself and discover new things about your holiday destination as well as yourself.
Ramoji Film City in Hyderabad is a great place for women to experience a solo trip. From exploring the world of filmmaking to adventure activities and calming wellness therapies, there's plenty to do here. So, let's take a look at some of the reasons that make this stand out as a travel destination for solo women travelers.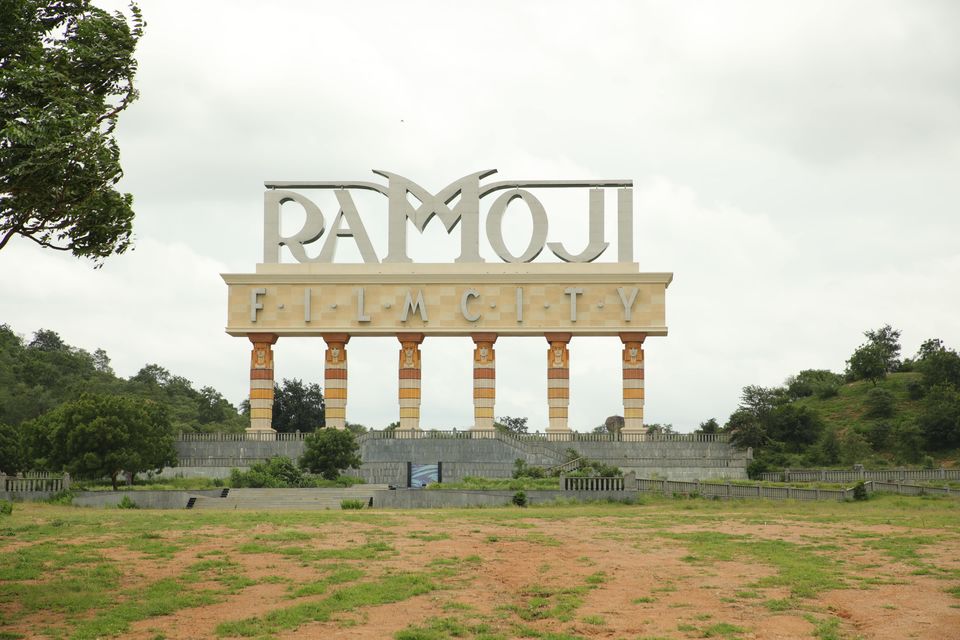 A Sneak Peek into Film Making
We've all seen movies in the theatre and marveled at the sets, the action sequences, the drama and more. A visit to Ramoji Film City is a chance to see what happens behind the scenes. Let's start with the sets.
Ramoji Film City has been certified as the largest studio complex in the world by the Guinness World Records. The sets of Bahubali are probably the most famous here. There are also permanent sets of railway stations, airports, city streets and more.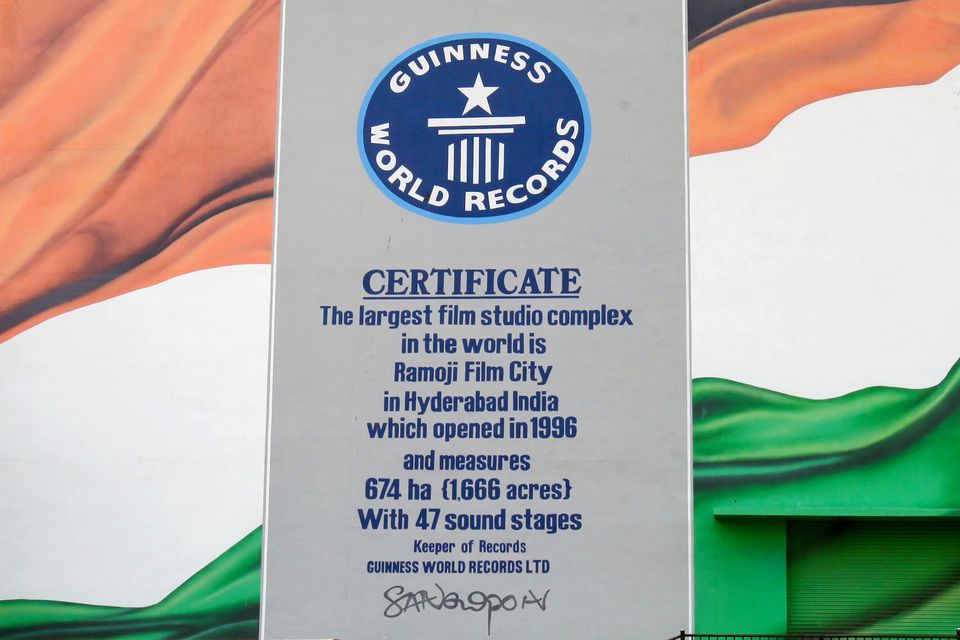 There are live shows like the Wild West Stunt Show and a chance to learn how sound effects are created and how techniques like chromakeying are used to add special effects. And then, there are rides like Filmi Duniya. It's an eye-opening experience.
A Chance to be Adventurous
It may be named a Film City, but that's not all there is to do here. Ramoji also boasts of Asia's largest adventure park, Sahas. The Sahas Adventure Park is all about activities that make adrenaline surge through your body. There's a variety of individual activities you could try ranging from completing 42 obstacles on a net course which happens to be the largest in the world to driving all-terrain vehicles along a 1.5km long circuit.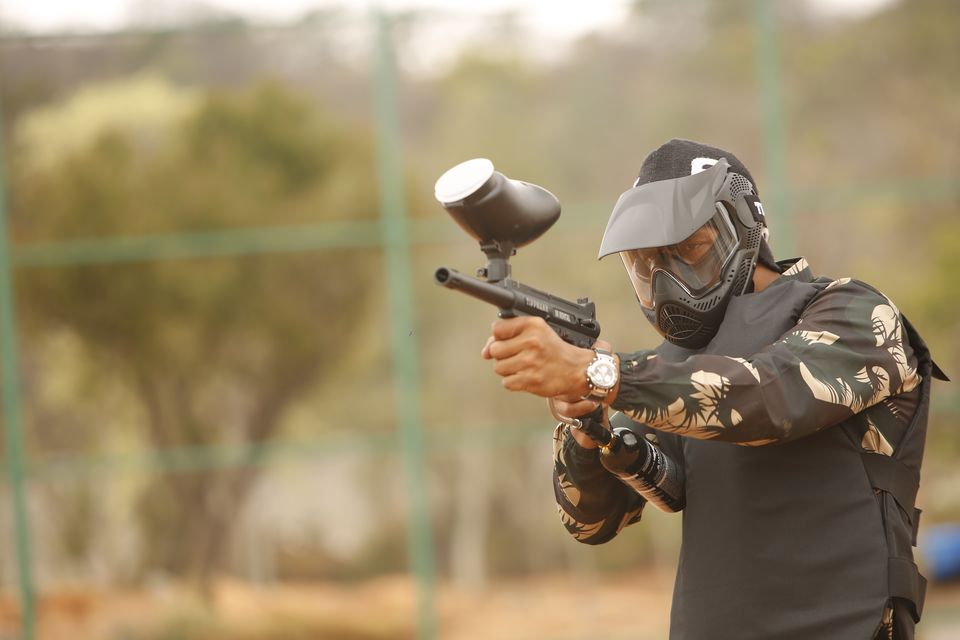 You can try mountain biking and bungee ejection as well. Or, if you don't feel like doing everything on your own, you could make new friends during a paintball session or while playing the human foosball game.
Wide Range of Accommodation
You can explore the place in a day or take your time to really enjoy all the experiences by spreading your visit over a weekend. If you choose the latter, you'll need a place to stay and Ramoji has plenty of options in and around the Film City grounds. Sitara is a beautiful hotel with themed suites that offer a luxury experience.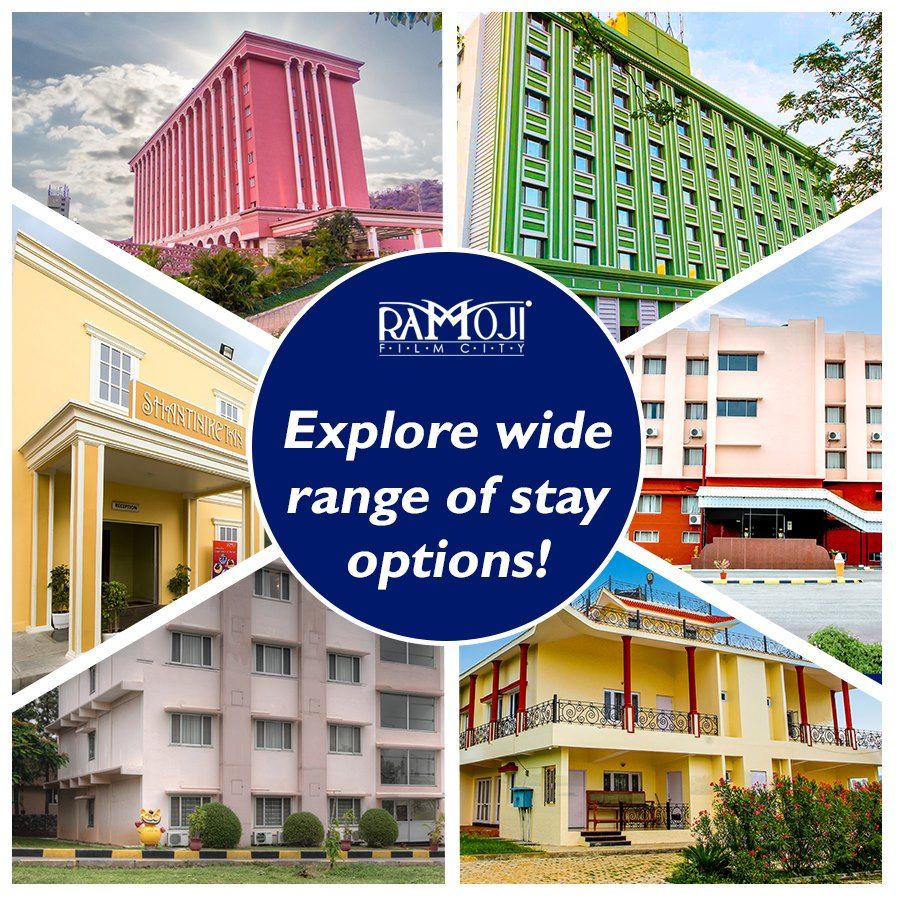 If you're traveling with a more modest budget, you could try the Tara Hotel. The hotel has over 100 elegant rooms with 24-hour fine-dining facilities and even a discotheque. And, if you're backpacking, try the shared accommodation at Sahara or the Shantiniketan Service Apartments.
Variety of Cuisines
Food plays an important role in determining whether a holiday is a success or not. You need options and Ramoji Film City gives you the choice of a wide range of cuisines. If you're looking for Dosas and other south Indian delicacies, you can grab a bite at Dil Se. On the other hand, if you're looking for burgers and hot dogs, stop at Jimmys Drive-In. For a heavier meal typical of Hyderabad, say a delicious Hyderabadi biryani, you need to find a table at Alampana. And, if you can't make up your mind and want a multi-cuisine experience, you can dine at Galaxy, Hollywood or Superstar. These restaurants don't just make good food, they offer a unique themed dining experience too.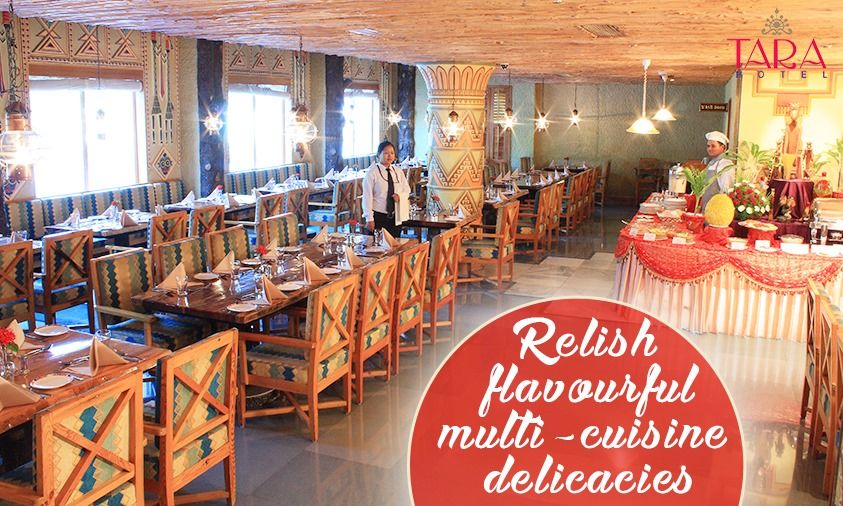 Assured Safety
A solo holiday is fun but you need to be extra cautious about your safety. Ramoji Film City is a large theme park and all of it is a safe space for women. The park is guarded by a top-notch security team to ensure that the park is visited by a limited number of people each day.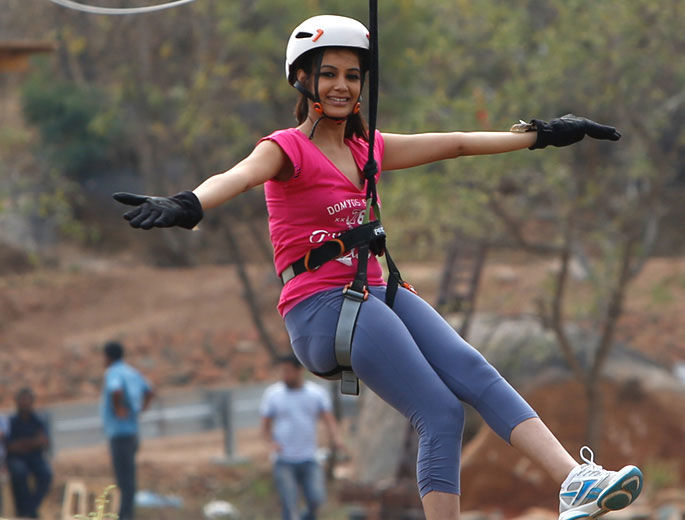 They also patrol the park regularly to see that nothing untoward happens to women walking through the park on their own. If you choose to stay at one of the hotels in the park, you can rest easy there too knowing that even when you're not in the room, all your belongings are safe and secure.
Instagram Friendly Locations
They say that if there aren't pictures on social media, then it didn't happen. If you believe in that, you'll be excited at the many different locations you can shoot selfies in. Photograph yourself enacting your favorite film sequences or against a larger-than-life film set. There are also replicas of international landmarks like the Eiffel Tower you could photograph. Every time you turn a corner, you'll find a new Instagrammble spot.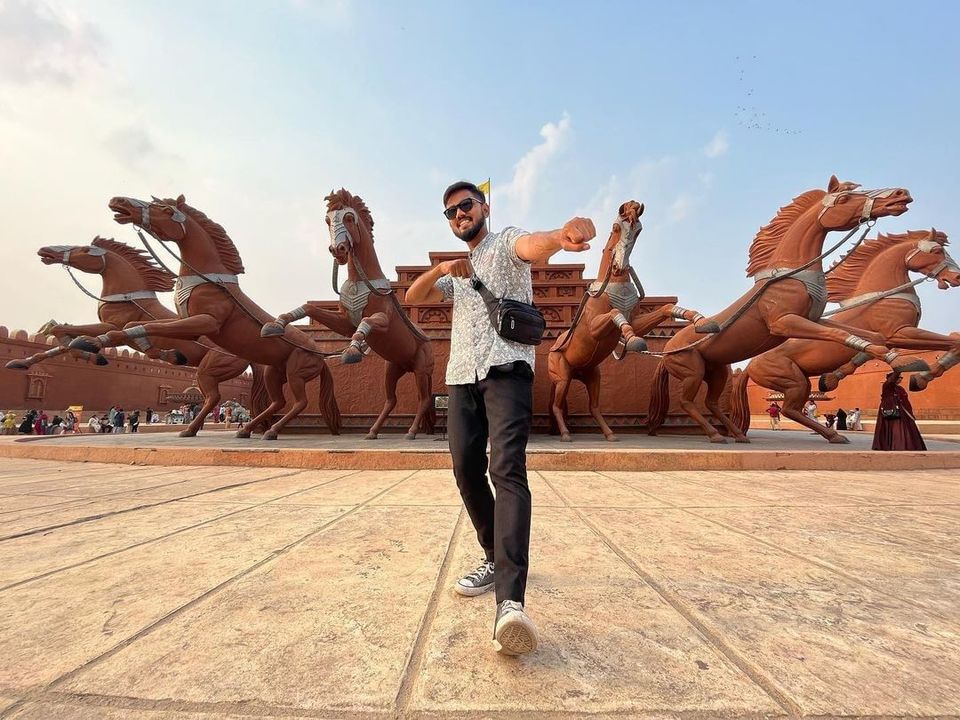 An Opportunity for Self-Care
A holiday should leave you with happy memories and make you feel rested. At Ramoji, you get an opportunity to indulge in self-care at Sukhibhava. It's a holistic space where you can experience nature's finest healing traditions to cleanse your body and refresh your energy.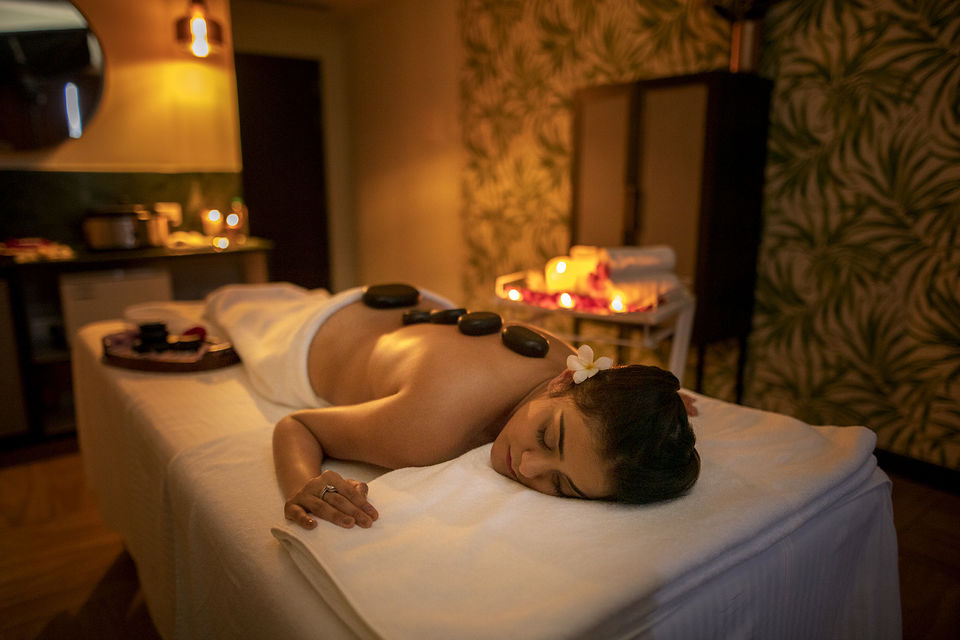 Learn simple yoga asanas and breathing techniques to calm your mind, get a massage and other ayurvedic therapies to cleanse your body of toxins, try hydrotherapy, mud therapy or sit in a sauna. Just like the theme park has many adventurous rides, Sukhibhava has many ways you can calm down.
A Chance to Reconnect with Nature
One of the other reasons to visit Ramoji Film City is for a chance to walk through the Wings aviary and the butterfly park. It's Asia's largest aviary and home to hundreds of birds. The 7,200 square feet butterfly enclosure has countless exotic butterfly species.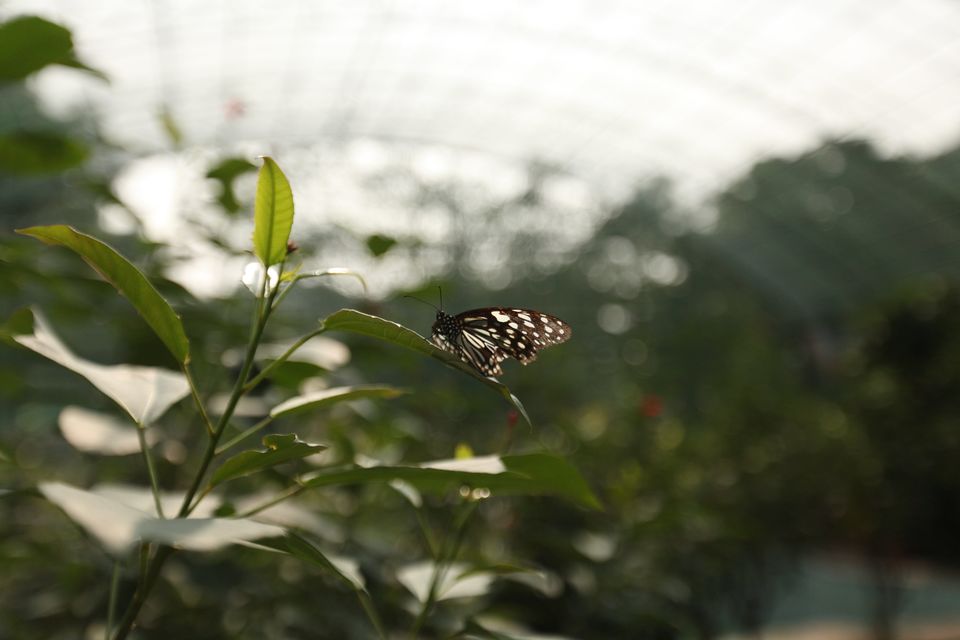 After the birds and butterflies, you can spend some time at Vaman, the Bonsai Garden. Between looking at the different attractions, you can reconnect with nature with a picnic or just some me-time on the gardens.
Pocket-Friendly
The penultimate reason is of course the affordability of visiting Ramoji Film City. A day pass starts at Rs 1250 plus taxes per adult. You can also look at combo packages that let you experience a guided film tour as well as a curated selection of activities at the Sahas Adventure Park. As listed above, there is a range of hotel choices that cater to all budgets.
Check out Ramoji Film City tour package details here
And Finally, Its A Once in a Lifetime Experience
With the wide range of activities and experiences the place has to offer, a day or two here will no doubt leave you with memories to last a lifetime. There's no other place that brings all of these experiences together. Don't take our word for it, book yourself a weekend at Ramoji and see for yourself.