Those who read my blogs regularly, they already know it now. But for those who are new for them I would like to say only one thing. I just cant live without travelling and food. So finding new places for a trip, trying new dishes and sometimes creating one too, are integral parts of my life.
This time it is about travel, a weekend gateway to Papikondalu from Hyderabad. So I am writing down my experience with a one day itinerary and would request all to visit the place as soon as possible before the time flies away. Why ? Read till the end to know.
Before getting started here is short description about Papikondalu.
Papi Hills or PapiKondalu (In Telugu language) is part of Eastern Ghats through which Godavari pierces and flows in twists and turns towards east. Entire area of PapiKondalu is covered by tropical rain forests and deciduous rain forests.It is said that Lord Rama and goddess Sita dwelled here during the exile(vanavasa). Many Telugu movies are also shot here, among them "Godavari" is one of the popular.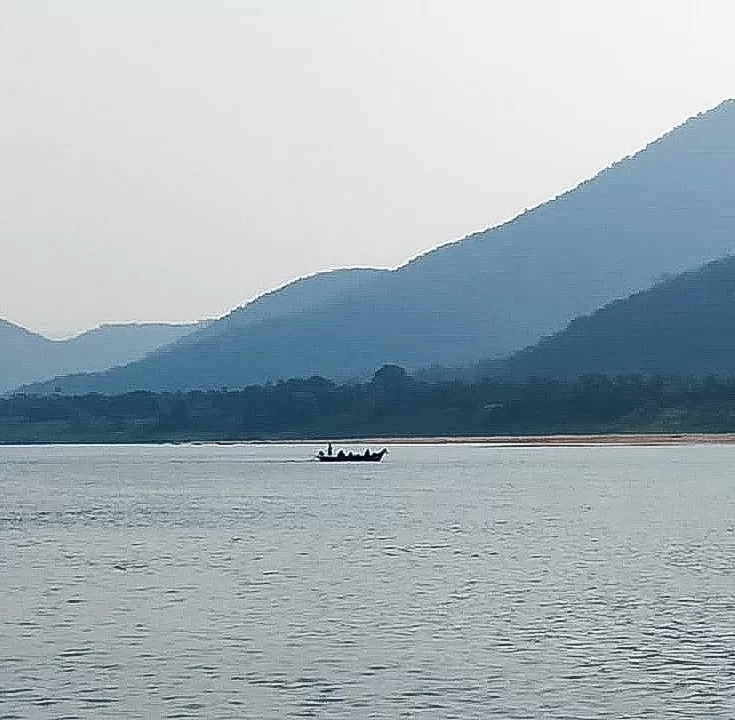 Trip Starting Point: Hyderabad
Mode of Travel: Train
Total Distance (round trip): 600 km
Travel Time (round trip): 16 hr
Trip Duration: 1 Day
Cost Price: Rs.5500 per person
So here begins my itinerary.
09/11/2018 :
Night : We boarded into Kachiguda-Kakinada Port Special train from Kachiguda railway station at 19:45 PM. There are many biriyani places nearby, so you can pack up your dinner for night. You can also order food in train, but you may not get many options. So once dinner is sorted, the journey seems sorted.
10/11/2018 :
Morning: We reached Rajamundry at 5:30 AM in the morning. We have pre-booked Hotel Aditya Palace which was just 2Km from the station near Kotipalli bus stand. We got freshened up, had idli and got ready for our destination, Papikondalu.
We have booked our boat to Papikondalu through KVR Tour and Travels which cost Rs.1100 per head including breakfast, lunch, evening snacks and pick up and drop from specific points in Rajamundry.
Breakfast : We reached their office at around 8 AM which was just a 5min walking distance from our hotel and their bus started within half an hour. It took almost 2 hours to reach our boat Sri Vashista Luxury cruise. It left within 15 minutes and we were served breakfast which is plate of idli, vada, upma and a cup of tea. Cold drinks and water bottle are available through out.The food was served in the ground floor which was fully air - conditioned. After finishing our breakfast, we went to up stairs which was open with a shade above, chairs to seat and a stage at the front.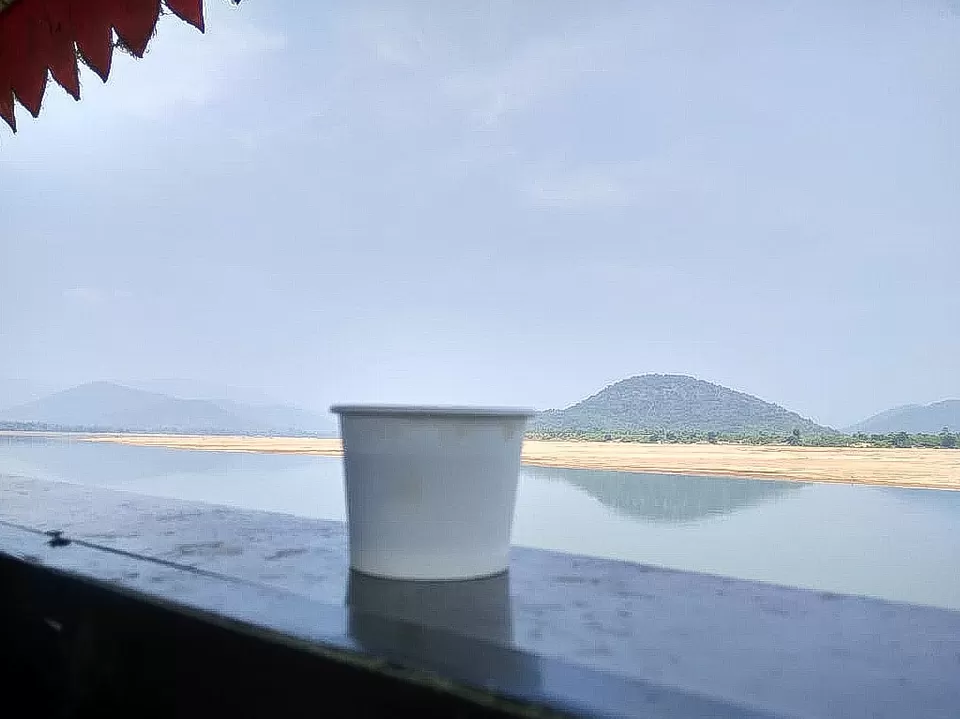 On the way : The boat ride leads you to countryside patch-worked with tiny farm plots, the landscapes dotted with tribal habitations(adivasi), the river banks forested with the timber reserves, the fresh air and the deep river all blend tighter to make it a magic place. From distance you would feel that both the hills are merging together however the boat cruises through the narrow width of Godavari and this is one the best part of the entire trip.The boat stops at Bhadrachalam where many people get down. Also there is a Shiva temple to visit and a small waterfall too.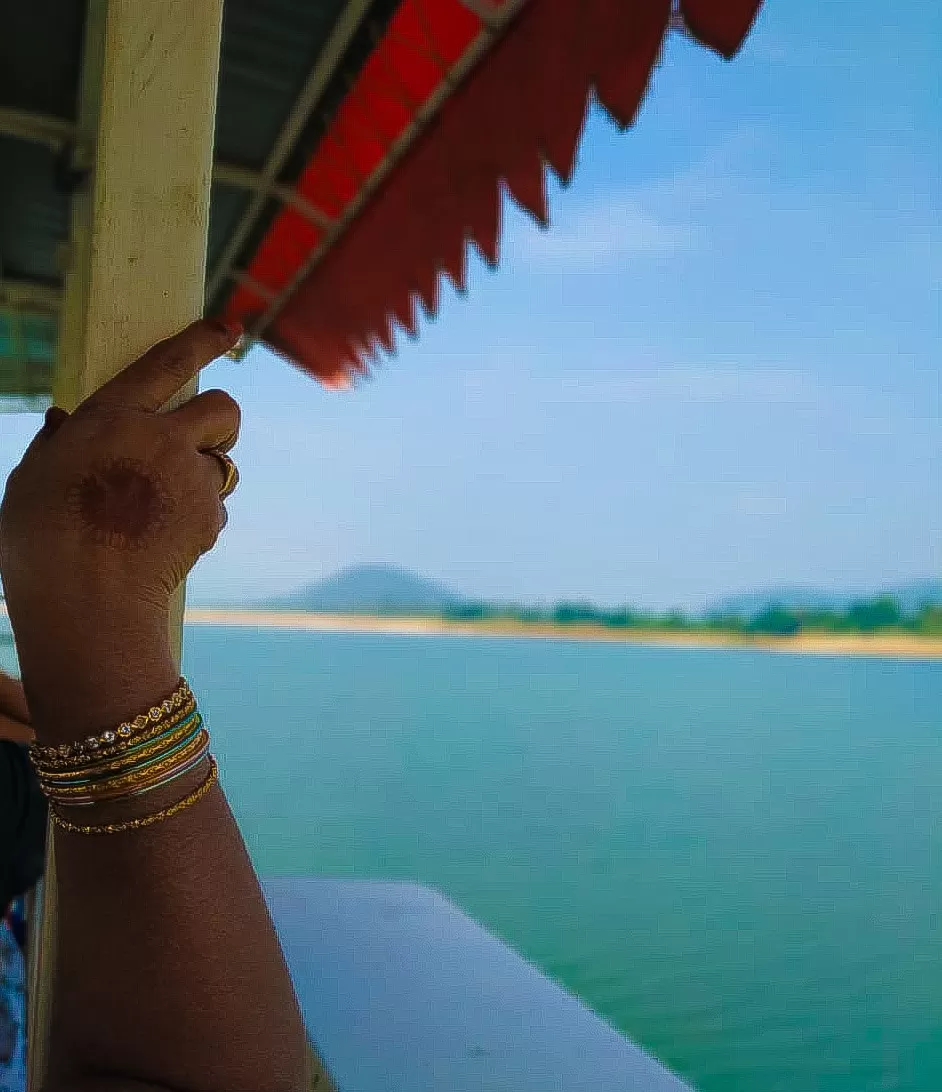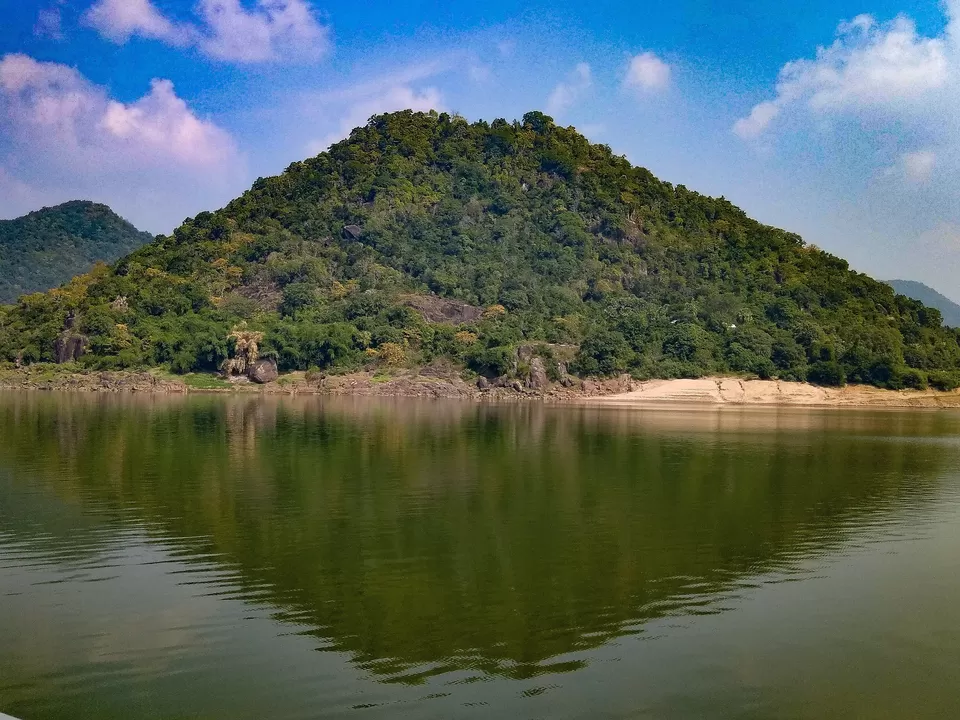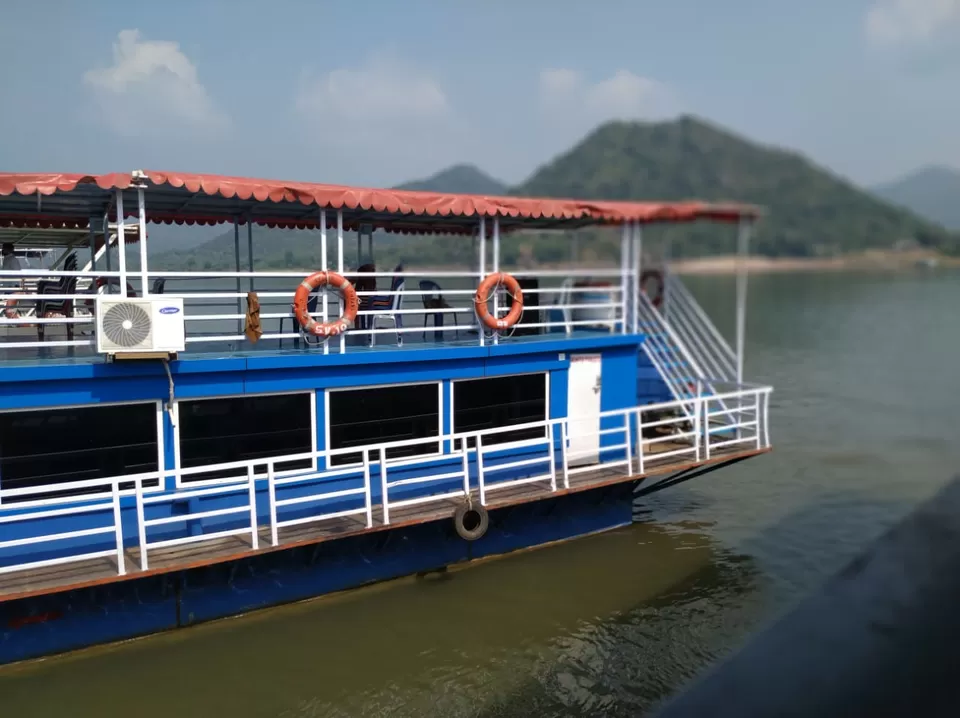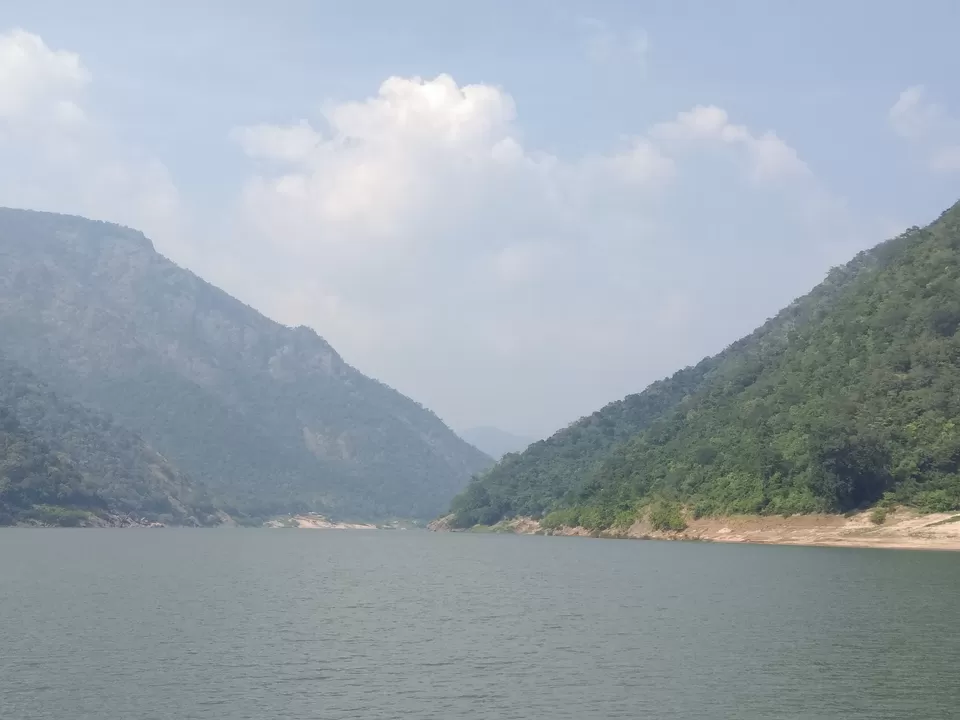 Lunch : They served us lunch which was a simple Andhra veg thali with rice, curd, fried veggies and sambar dal. For non veg lovers, you can get crispy chicken curry for Rs 200.
Evening : Around 4pm they give you tea and a dry snack and the boat reached the ghat at around 17:00 PM. From there we got our bus arranged by our travel agency mentioned in the beginning to Kotipalli bus stand. After reaching there which took almost 2 hours we visited ISKCON Temple which was just a walking distance of 1.2 Km.
Disclaimer : From beginning to end, except 1 hour during lunch, songs in loud volume accompanied with dance went on and all staff there speaks Telugu, so people who don't know the language will not understand anything until and unless you got someone to translate. So I would suggest don't go solo here if do not know Telugu.
11/11/2018 :
We boarded Janmabhumi Express from Rajamundry railyway station at around 9:45 AM in the morning and reached Secunderabad railway station at 19:00 in the evening. And hence our weekend getway ended here.
What else you can also do here :
- You can go to Bhadrachalam from here where Lord Rama's temple is there.
- Bamboo huts to stay on sandy shores of Godavari.
- Perantala Palli village.
In the beginning I stated that visit Papikondalu before time flies away. The reason behind this is :
On the way to the boat on 10/11/2018, we saw a big construction going on which was spread over kilo meters. On querying about it , we came to know a project is going on named Polavaram Dam project. This means after completion of construction of this dam it may stop all the cruises sailing on Godavari that will eventually stop tourist activities. So before the project completes, sail your way to Papikondalu.
#india #andhrapradesh #rajamundry #papikondalu #papihills #itinerary #travelblog