Am I ready to take this trip all by myself ? I questioned myself.
For the first time I hadn't slept in more than 24 hours because of the excitement of travelling Solo. Oh! I haven't decided the place yet. I sat on the Chair near my bed with a blank mind and an occasional thought about visiting a historical place crossed my mind.
So, I chose Bidar Fort, there is no special reason behind this choice. I searched some cool historical monuments over the internet and I found that this place is quite interesting.
FIRST TIME SOLO TRAVEL CREATES CONFUSION ABOUT "WHERE TO GO ?".
Went back to staring the wall for 5 minutes, its so typical of me. With no further arguments in my mind I started planning a trip to Bidar Fort. 12th August - The day was Fixed. I took my Flight from Delhi to Hyderabad. Yep ! Checked into my Hotel Room and decided to get some sleep. It was 3;30 pm when I woke up.
FROM HYDERABAD YOU HAVE TO TAKE A PUBLIC TRANSPORT (IN MY CASE) A BUS TO REACH BIDAR...
So many thoughts were going on in my mind. I imagined everything from meeting strangers on my trip to the Food I will enjoy.... Even the Dress that I will wear on my Trip..
Some solo travelers think like that.
Uh- oh ! I got carried away. Let me take you to Bidar directly..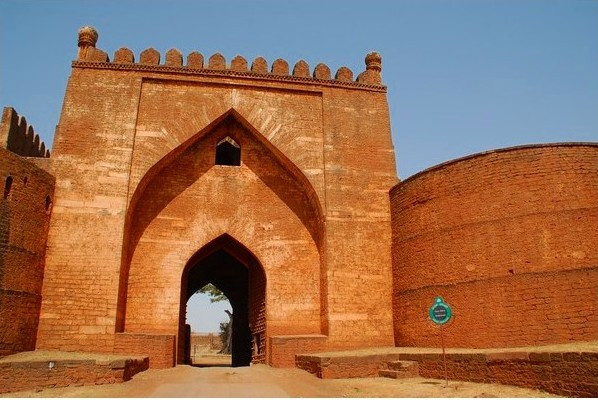 Beautiful, Isn't it ?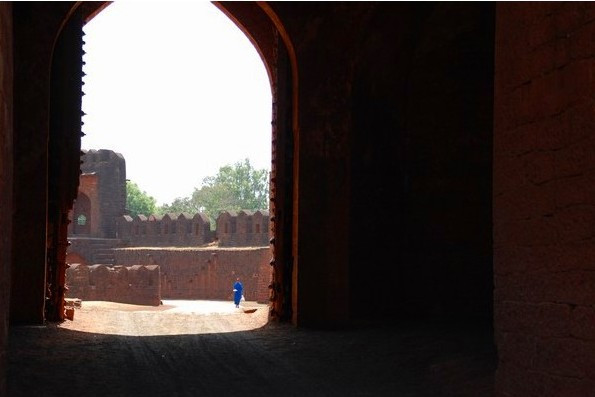 It will look more beautiful at Night. Just Imagine!
Ruins all around which was once a greatest town of Deccan, Counting the lost sunsets it has witnessed without you.
My wait is Over..
At least over for now, I have clicked beautiful pictures.
Met some strangers, ate nice food.
Finally, I enjoyed walking on these Roads. So Royal!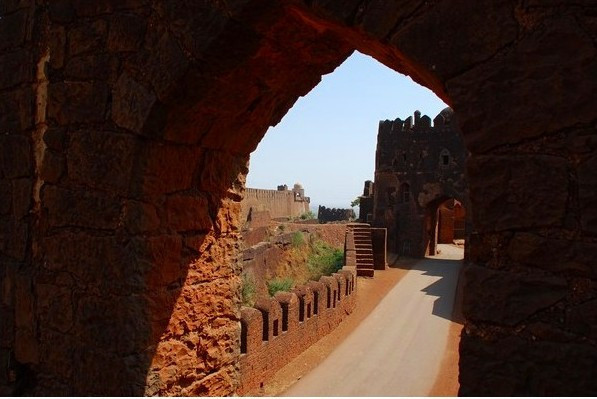 Combinations of light and shade - Visceral.
Bahmani capital of Bidar was Founded in 1427 by Sultan Ahmed Shah (1422-86). It was also listed by Ferishta among st greatest towns of Deccan where schools for orphans were established during the reign of Mehmood Shah Bahmani.
THE FORT OF BIDAR WAS COMPLETED IN 1432..
Bahmani shifted their capital from Gulbarga to Bidar. Bidar Fort which stands today, has material evidence of both Bahmanis as well as Bakrid Sultans. The palace Fort area of Bidar has a covered Mosque known as Solah Khamba Mosque.
I am completely soulless because I left the essence of my soul in Bidar. I imagined myself walking on the lanes of Bidar at night. But I didn't have much time and I saved this dream in my eyes for the next time if i get a chance.
Those Combinations of Light and Shade, visceral and Humble. Ruins, which was Once Glorious and Greatest of the towns of Deccan signing off for now, Perhaps some other day it will rise again to caste its shadows, true in the dark and humble in the spotlight, to mesmerize and invite people to uncover the silence it has kept in its ruins.
I spent some quality time with myself and did everything that pleased nobody but me. That's why people Travel solo, I guess.