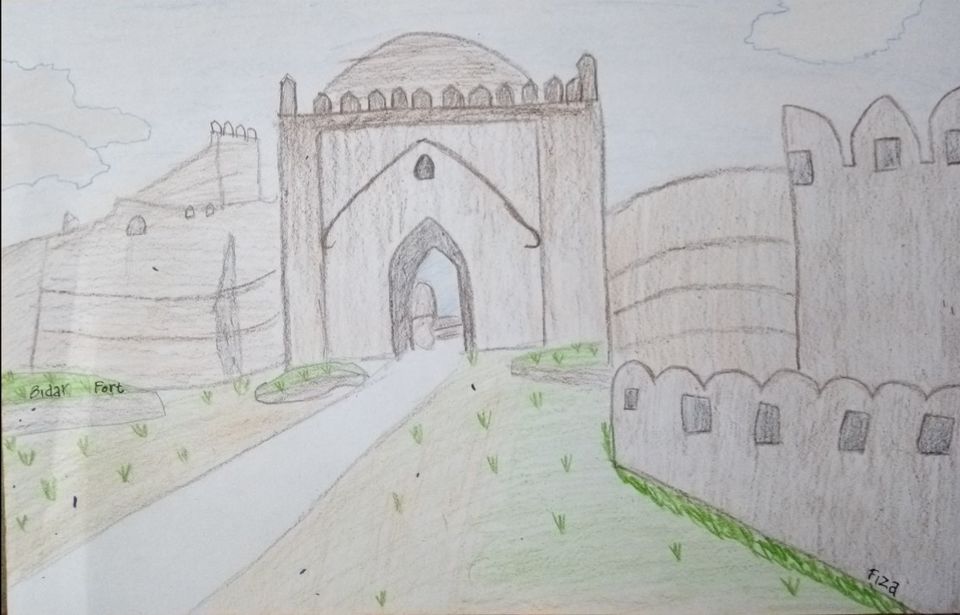 Bidar, is another lovely chapter in the Book of Karnataka which is in the North Eastern part of the State and in the Deccan Plateau of Hyderabad region, where you find historical monuments of Bohmani Era. "History is merely a list of surprises. It can only prepare us to be surprised yet again". Kingdoms flourished, and Kingdoms vanished, but the monuments withstood the ravages of time and weather. The monuments of Bidar speak of the great civilization they belong to. Anyone who loves history, must come here.
Bidar is 740 KMs from Bangalore (Karnataka) and 130 KMs from Hyderabad (Telangana). It is bordered by Maharastra and Telangana. It is easily accessible by Road, Rail and Flight. The nearest Airport is the Rajiv Gandhi International Airport at Shamshabad, Hyderabad.
While browsing through the internet I found that two trains cater to people of Bangalore and Hyderabad - Train No. 6594 from KCR Bangalore City Junction to Huzur Sahib Nanded, which goes via Bidar and Kakinada - Manmad Express (Train No. 7206) which originates from Kakinada and reaches Manmad via Secunderabad and Bidar. And there are number of State Run buses of KSRTC and TSRTC. To reach by Road, one has to take the Hyderabad Mumbai Highway till Zaheerabad and take a right turn and travel a distance of 25 KMs to reach Bidar.