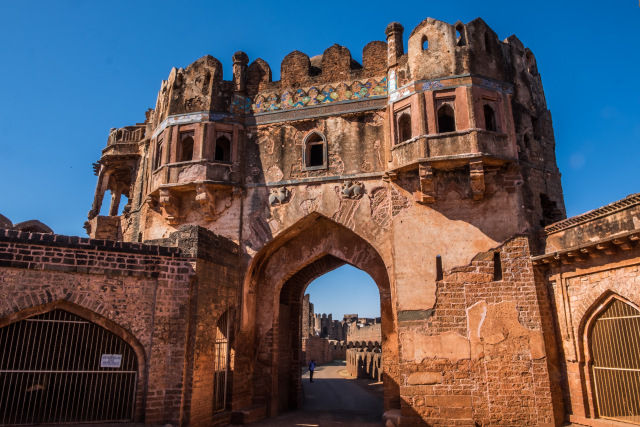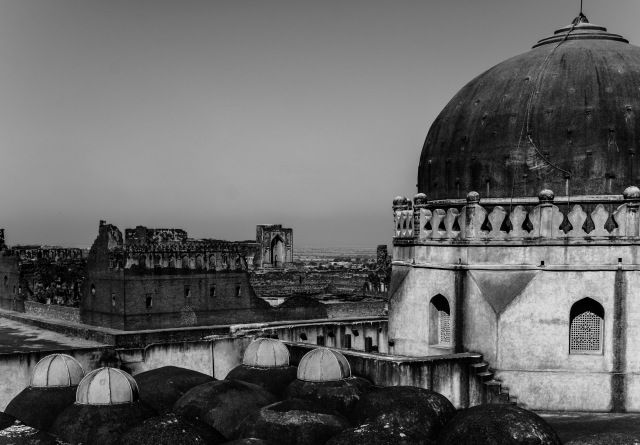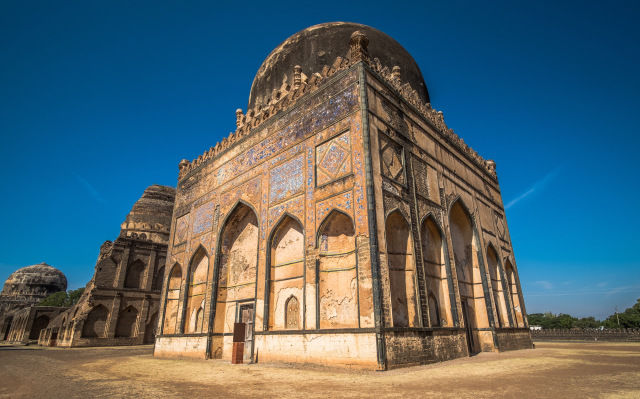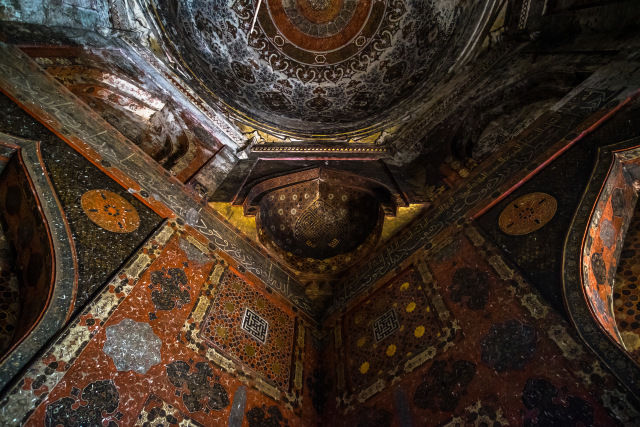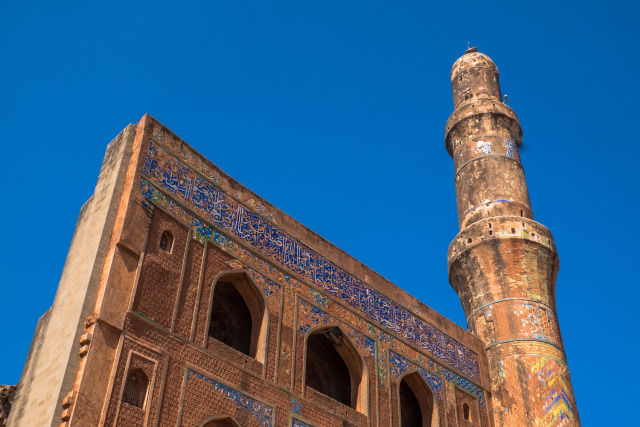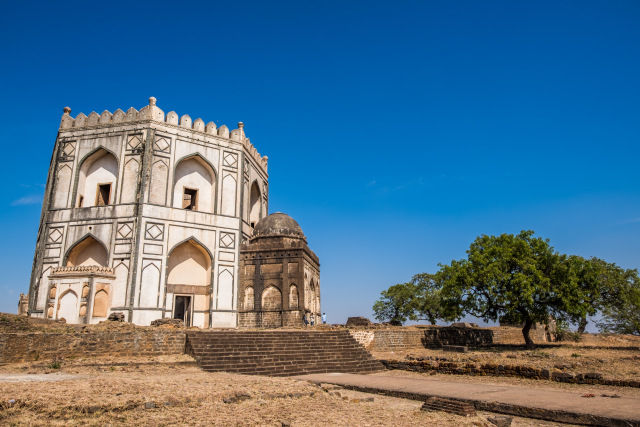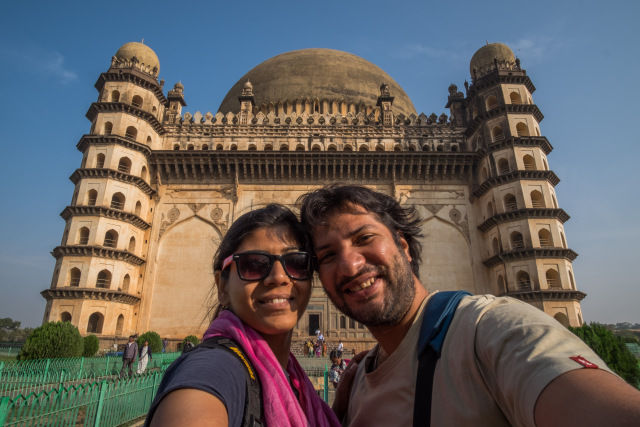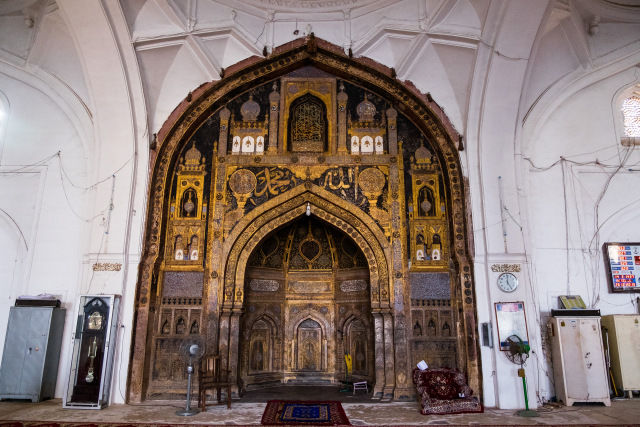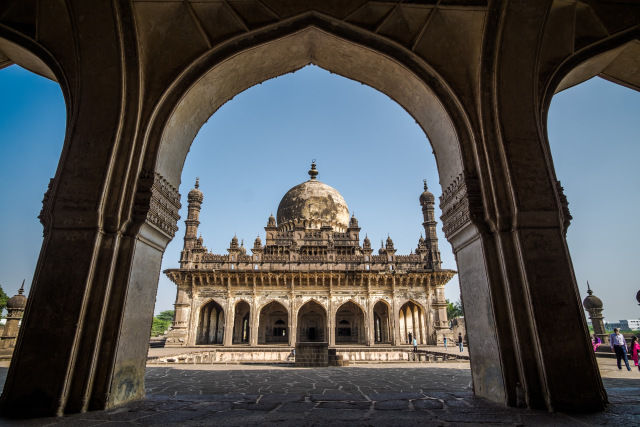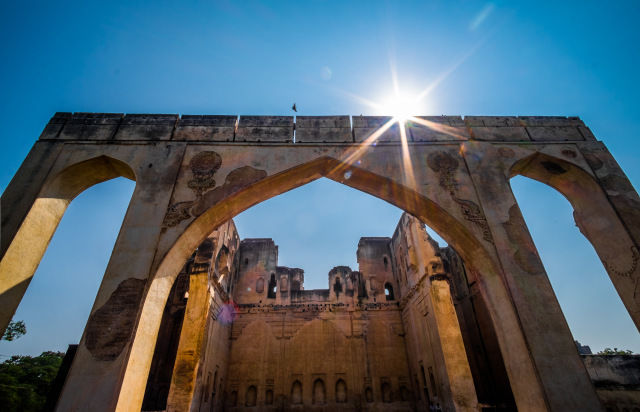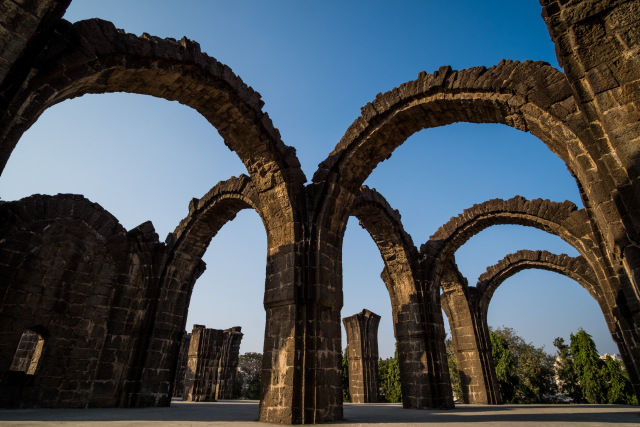 After seven years of togetherness, which includes almost two years of married life, it sometimes feels as though we have been apart of each others life forever. Most of the time it is a wonderful feeling, it brings a huge level of comfort and ease, especially when undertaking such a journey. Being together 24/7, with no one else to talk to for days on end, can be rather daunting, and sometimes a test of one's strength and patience. But as we are rediscovering our country, we are also discovering a little, but more about each other and ourselves. While we are sure that there is much to rediscover about each other, one thing we have realised in the last couple of months is that we are both creatures of habit. And while that might not necessarily be a bad thing, it could veer on the mundane and boring.
This particular fact hit us in Mysore, and again in Bidar, when in both cities we found ourselves walking to the same breakfast venue every day, and ordering almost the same thing to eat every morning. We had become regulars! In Bidar especially we ate almost all our meals at the same restaurant, which was not only cheap but fairly tasty and fulfilling. Perhaps we'd been doing this all along, but it for some reason became all the more apparent in Bidar. One must add a disclaimer here to say that this is not at the same as having the same meal before running off to work, a sign of routine and stability, this was something different.
Bidar, with the stunning Bidar fort, is a city drenched in glorious history, with no tourists. Home to the Bahmani Sultanate (1347-1527) and Barid Shahi Dynasty (1492-1619), it boasts beautiful tombs and mausoleums of its past rulers. The fort, which is the second largest in India, in terms of the length of its walls, is still under restoration, and many of its hidden gems are kept locked. However, if you ask the ASI office, which is housed inside the fort, they are happy to send a guide to show you around. We, along with another German couple, had a wonderful tour inside some of the older parts of the fort, especially the royal quarters with the elaborate tile work, the kitchen with its hidden maze and ingenious traps for intruders, and the sixteen pillared mosque. The Fort is the most famous monument in the city, and the few tourists we saw were congregated within its massive walls and moats.
However, if you venture a few kilometres outside town, the beautiful tombs of the Bahmani Kings are worth making the trip for. There are five tombs in a row, and while most are crumbling and waiting their turn for care and restoration, one of them is fairly well kept, giving you a glimpse of the stunning frescos and 600-year-old art work. Along with the well-known Qutub Shahi tombs, next to the Golkonda Fort in Hyderabad, and the mausoleums in Bijapur, these tombs stand as the definitive architectural signature of the Sultans of South India.
The Bahmani architecture is replete with Persian influences, best seen on the Madrasa of Khwaja Mahmud Gawan, built in 1472 AD. The three storey madrasa, which functioned as a residential university is only survived by a small section of the entire structure. However, you can still see some of the original facade, adorned with tiles of green, yellow, blue and white with arabesque designs and Quranic verses. Similar in plan and design to madrasa's in Central Asia, it is the only one of its kind in India. Forgotten by all, but a few religious scholars, the Madrasa of Mahmud Gawan was truly something unique we had discovered.
A few hundred metres from the tombs is the mausoleum of  Hazrat Khalil Ullah, a Persian Sufi saint and spiritual advisor to Mughal emperor Ahmad Shah. Surrounded by tombstones, low shrubs and views of the surrounding hills, the mausoleum is serene and peaceful and has the air of tranquility and composure that Sufism espouses. With distant views of the countryside, it was the perfect place to reflect on all we had seen in last few weeks and take a moment to understand each other a little better.
We came to Bidar on a 7-hour bus journey from Bijapur, which on the map seems rather close, but it's quite far, and we don't recommend doing the journey in one day on state transportation. Dusty Bijapur was ruled by the Adil Shahi dynasty (1490-1686) and unlike Bidar is replete with old monuments, tombs, mausoleums, old city walls, towers, mosques, and the very famous Gol Gumbaz or the Circular Dome.
Completed in 1656, the mausoleum has the second largest circular dome in the world, after the St Peter's Basilica in Rome, a whispering gallery and houses the tombs of Emperor Mohammed Adil Shah, his two wives, one mistress and assorted another family. The seven-story high mausoleum is not overburdened with heavy Islamic style work, and the few carvings are simple and elegant. The Whispering Gallery at the top, carries even the softest sound though it is hard to enjoy the architectural marvel of the gallery if there are screaming children and uninformed adults. We suggest visiting the monument at a time when it is devoid of other tourists if such a time does exist. The ASI museum next to the monument is one of the best we've seen so far, with well laid out, engaging exhibits and properly detailed explanations.
While Bijapur attracts the usual score of tourists and gawkers, most of them come for the famous Gol Gumbaz, leaving the rest of the historic town an open museum for us to explore. Though dusty and busy, Bijapur is a paradise for anyone who enjoys Islamic art and architecture, and is a history buff.
Beautiful old monuments and ruins inhabit street corners and stand forlornly in the middle of overgrown fields, many forgotten in the bustle of everyday life. Apart from the few famous ones that are under ASI control, most of the other monuments are in a state of disrepair and are often unmarked. Questions as to their origins elicit vague responses and disinterested shrugs, the locals having lived besides these relics all their lives, simply consider them to be part of the topography of their little town. This however, only serves to enhance their wonder and mystery, and we can't help but feel that we are exploring lost history, off the beaten path.
It was here in Bijapur, amongst the ruins of the Adil Shahi dynasty, that we discovered that we both are a bit partial towards old Islamic ruins and enjoy wandering amongst small towns that have a story at every corner.
Some Useful Information:
How to get there: Bidar and Bijapur (Vijaypura) are both well connected to Bangalore by overnight train. There is also an overnight train to Bijapur from Mumbai. Bidar is just about a 150 Kms from Hyderabad and is thus a short bus/cab ride away. Bidar and Bijapur are about 300 Kms apart and are traversable in about 4 – 5 hours in a cab. There are no luxury buses available between the two cities and though we did it, we would not recommend doing the journey by local ST buses as it takes 7 odd hours.
How long do you need: If you are rushed for time both Bidar and Bijapur can be done in a day each, however we would recommend taking a day and a half to two days for each especially if you are a history buff and enjoy wandering around forts and ruins. If you are doing both Bidar and Bijapur in one trip keep aside a day for travel. Neither Bidar nor Bijapur are particularly  pleasant towns to hang about so we would recommend sightseeing and moving on.
Where to stay: You will not be spoiled for choice in Bidar or Bijapur and both places have a few, very basic places to stay. In Bijapur choose between Hotel Pearl, Basava Residency, Madhuvan International and Meghraj Hotel, all in the Gol Gumbaz vicinity. In Bidar we stayed at Hotel Shiva International which was one of the better places to spend a night in Bidar, though that in itself isn't saying much. Eating options are similarly limited, don't expect any royal spreads!
How to get around: Both places have auto drivers who will take you to the sights for Rs 400 – 500.  This is the cheapest and most hassle-free way to get around.
Don't Miss: 
In Bidar: The Bidar Fort, the Bahamani Tombs, the Mahmud Gawan Madrasa, Chaukhandi (on the way to the Bahamani tombs) and the Baridi Tombs.
In Bijapur: The Gol Gumbaz (visit first thing in the morning or last thing in evening when the crowds will hopefully be thinner, the whispering gallery is nothing short of incredible, but impossible to enjoy with whistling adults and screeching children). The Ibrahim Rouza, the ASI museum (attached to the Gol Gumbaz), the Gagan Mahal in the Fort (the only surviving structure in the Citadel), the oddly charming Saat Manzil (which is now part of the new court building, though they still allow you to climb to the top), Barah Kaman, Jumma Masjid and all the other small little ruins. There are close to a 100 which the ASI lists out, and you are sure to come across many as you drive round Bijapur.
This trip was originally published on The reDiscovery Project