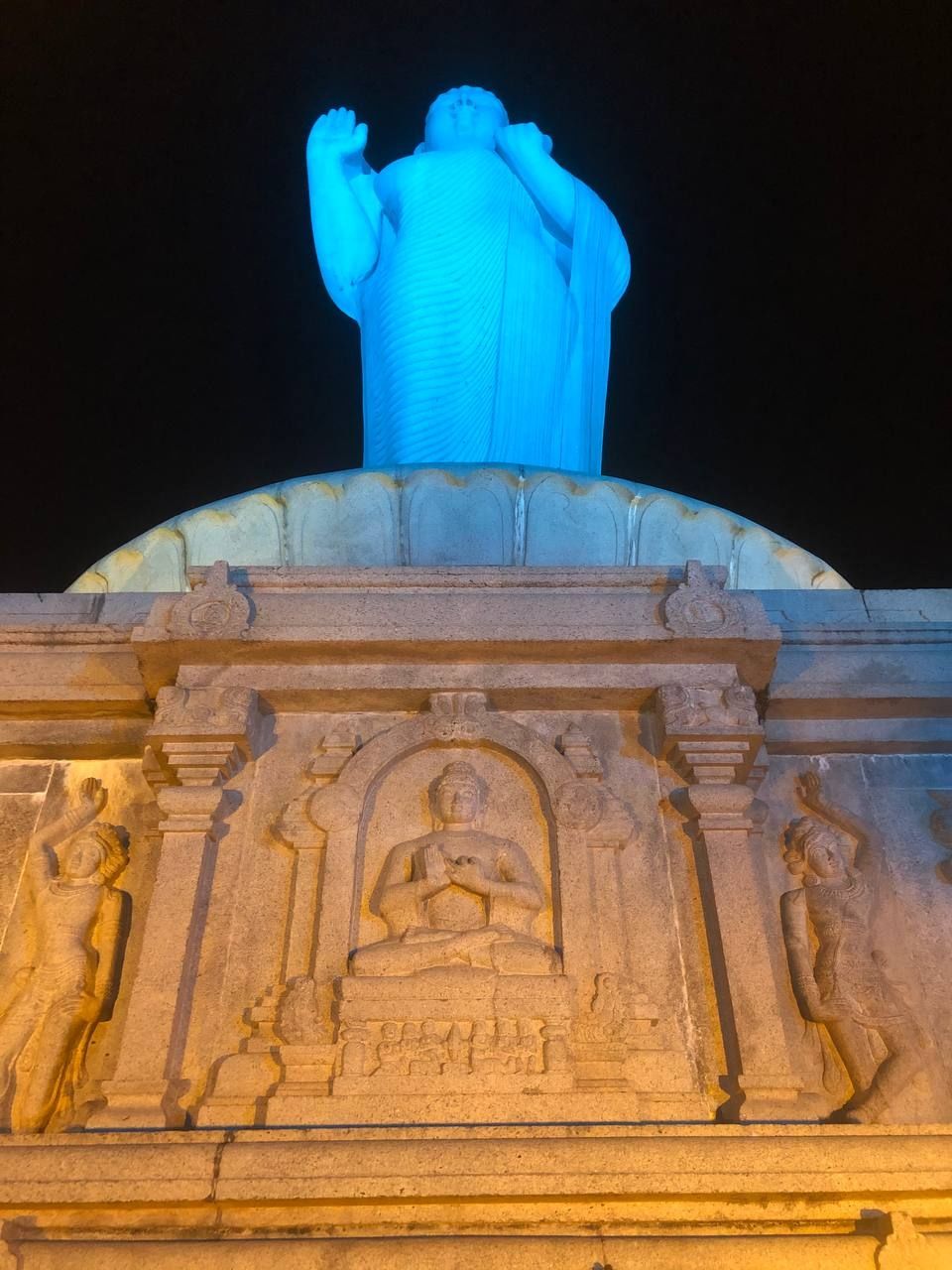 This blog is all about the hydrabad's attraction located at the city centre known as Hussain Sagar Lake and it's rightly called heart of hydrabad since it's a heart shaped lake .it is located nearly 10 kms from secundrabad railway station.A large monolithic statue of the Gautama Buddha, erected in 1992, stands on Gibraltar Rock in the middle of the lake. It also separates the city centre of Hyderabad from its neighborhood Secunderabad. This place has a minimal cost of nearly 20 rs (rides not included) for a laser show and to walk around that park . although you book various rides according to your convenience.we booked a boat ride to travel to buddha statue 🗽.this 50 rs ticket boat was just for statue and there were no activities inside boat .it nearly took 10 mins to reach the statue .and with proper safety,one enters the large premices of Buddha statue of hydrabad.there are various photographers who gives hard copy pics there and that's a good memory collection.one must buy those pictures ,it enhances local business too and memories too .it was a small garden and there was a small shop for chips and popcorn but before buying anything just make sure you know how to throw waste in dustbins.its a international heritage place and one must always help to enhance tourism of place.we then returned back from that statue through the same boat and here comes a exiting thing.see these pics first...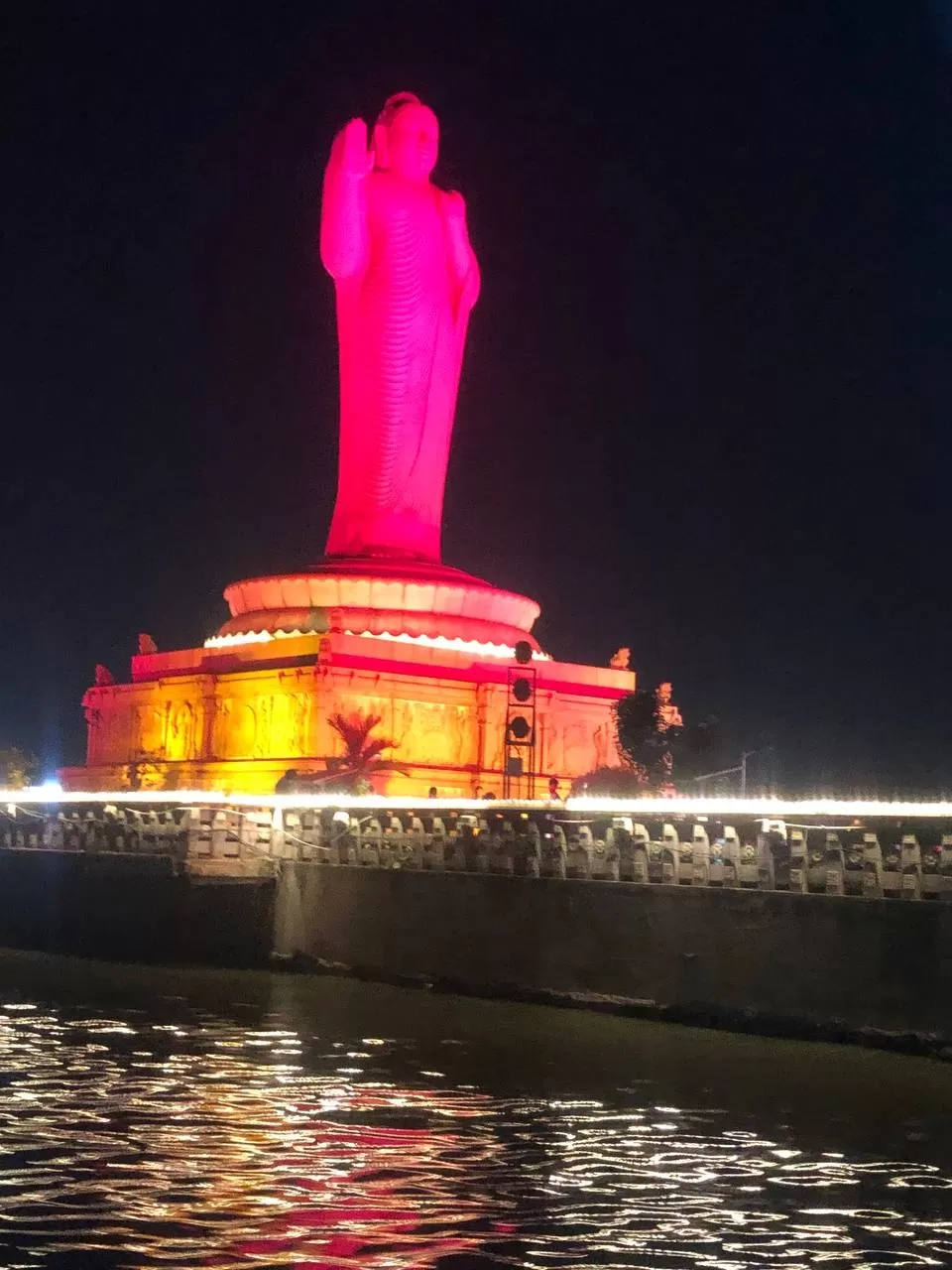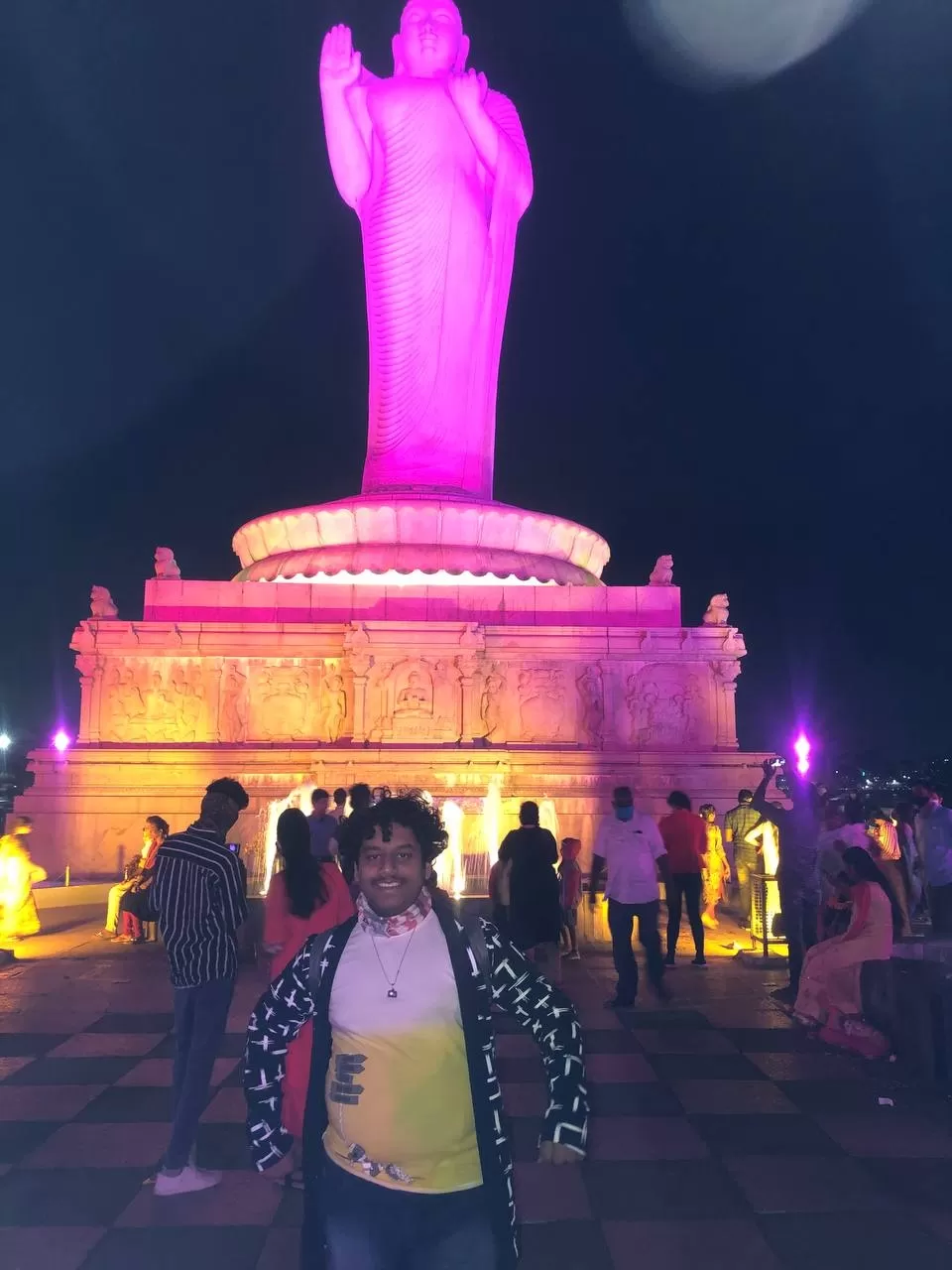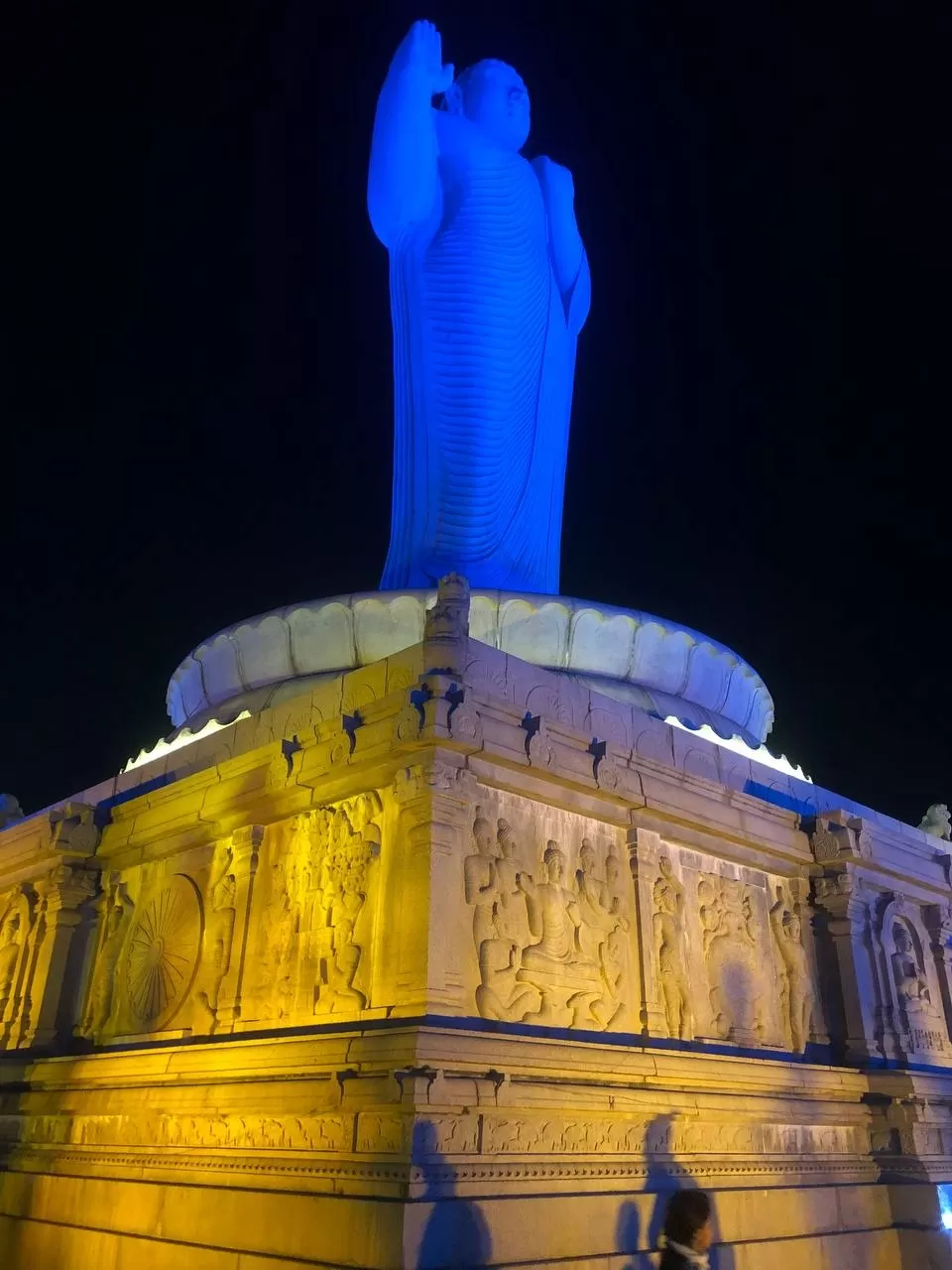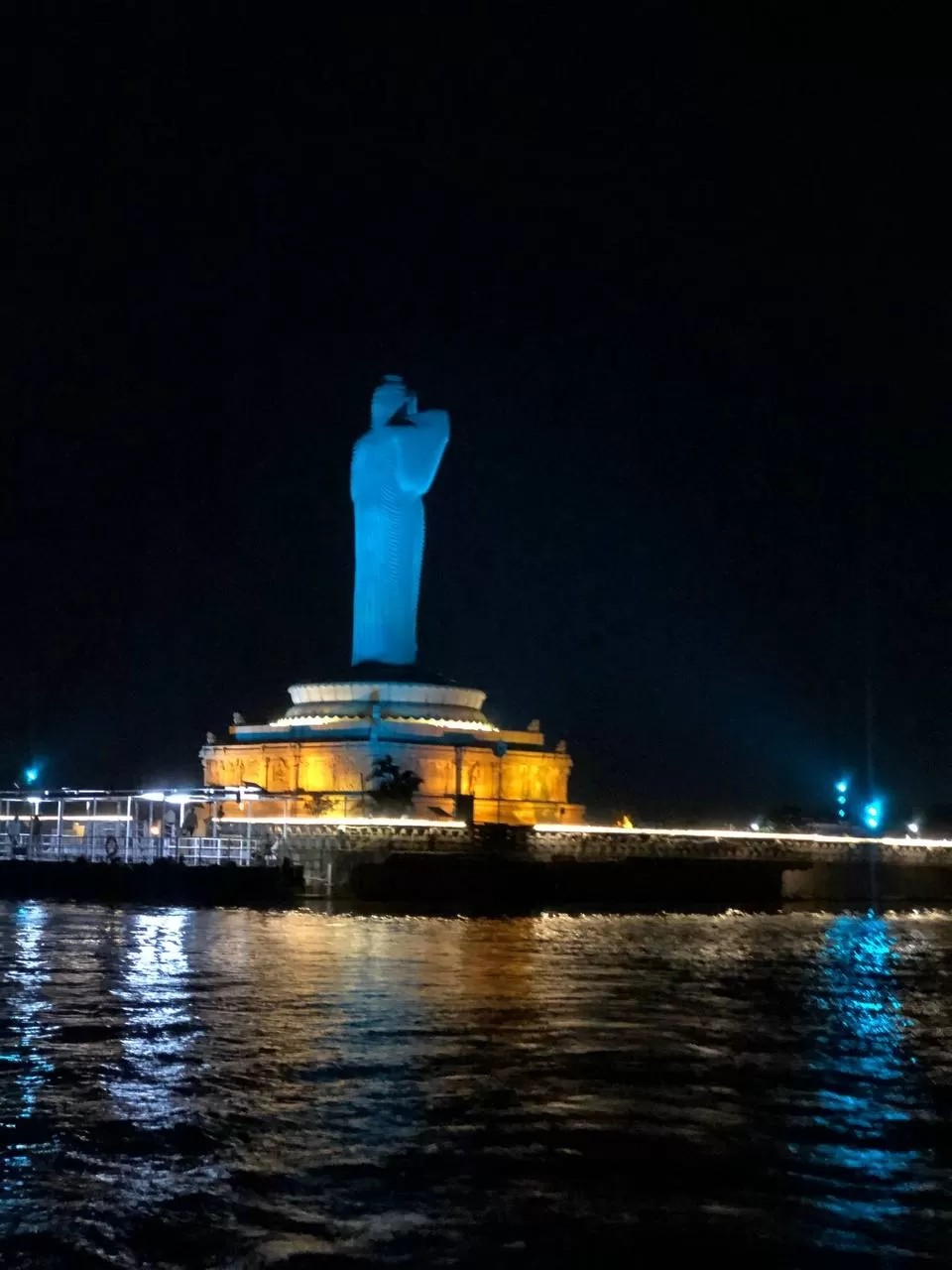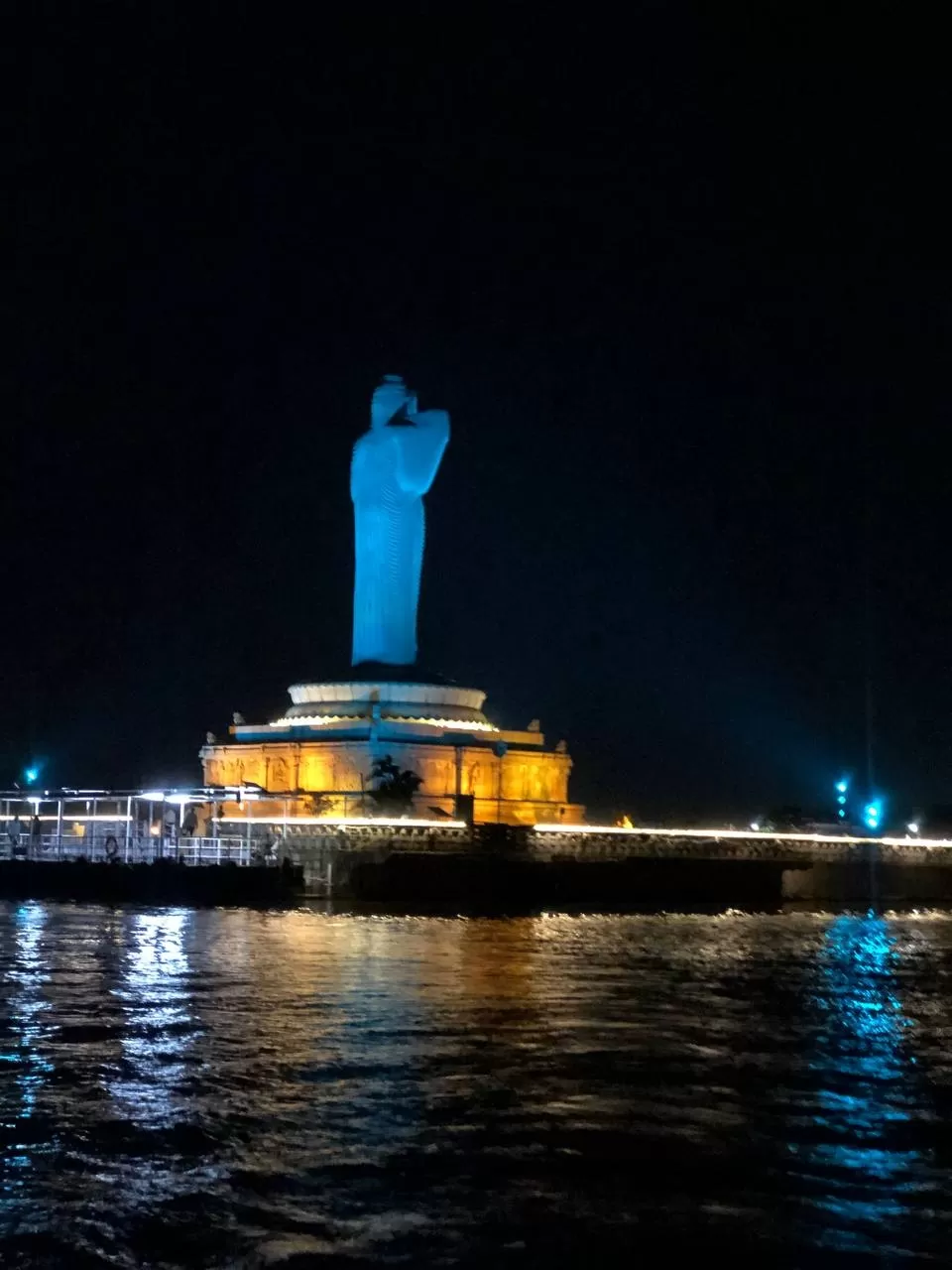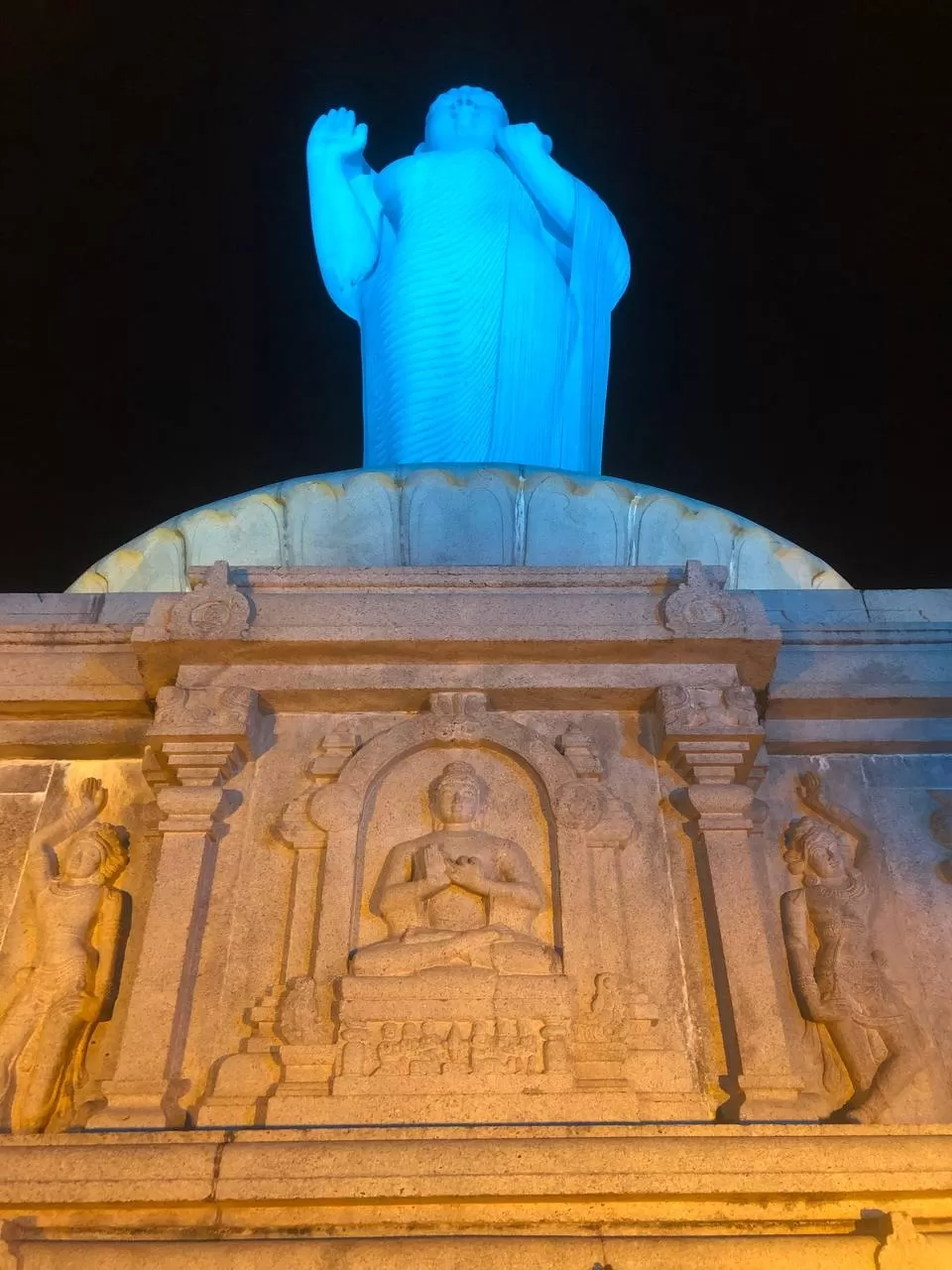 We saw a cruise ship and there were dance performances going on on local telangana tourism songs .that ship was under telangana tourism board.we enquired about that ride .and we got that it was a premium 300 rupees per person ride .booked those tickets and went there .we were lucky that it was the last ride of the day .there were local dance performers ,they were energetic and electrifying.we loved the song of last performance but were unable to get it's name .posted some pics and videos here ,do see them and feel the telengana vibes from here .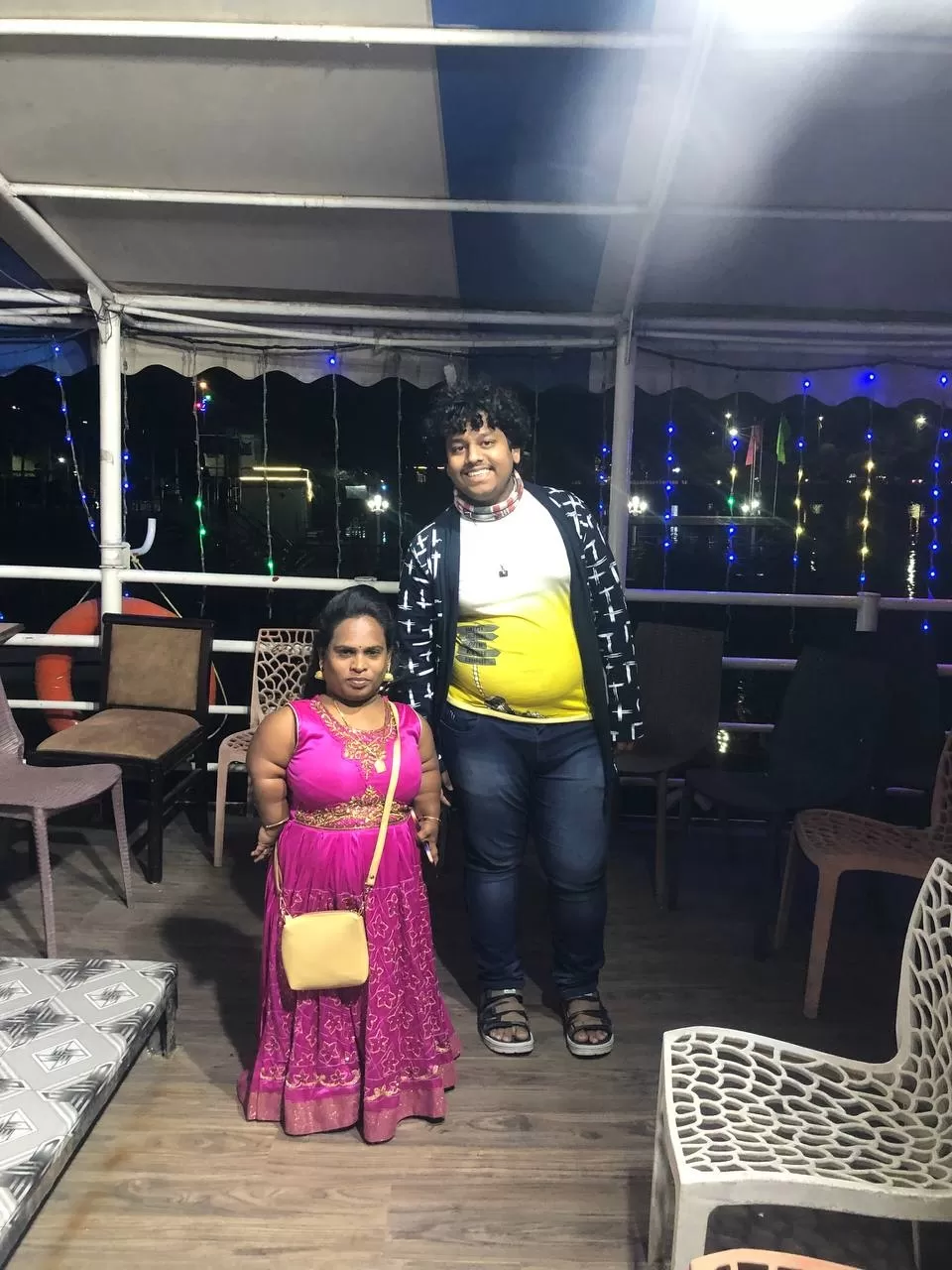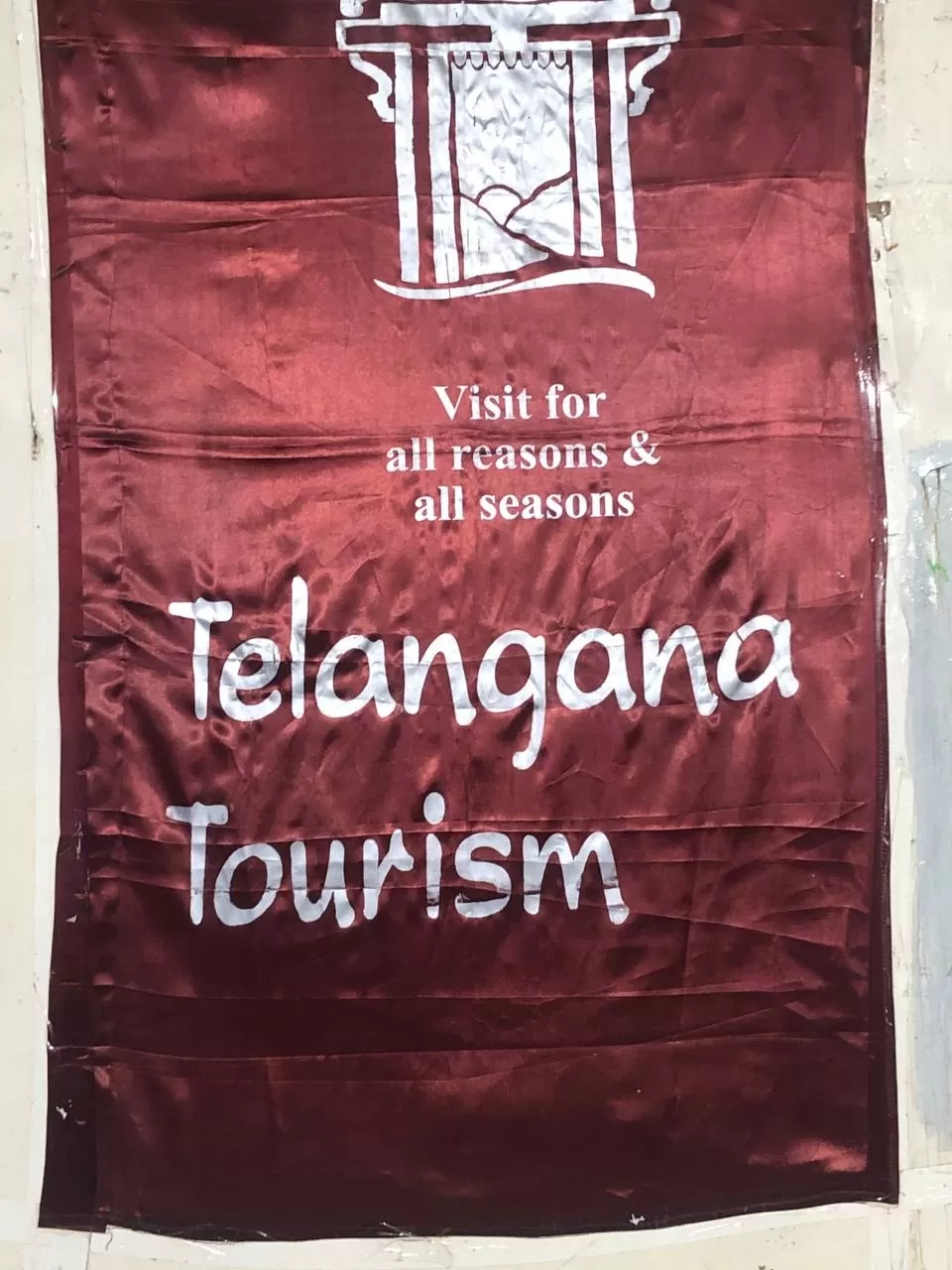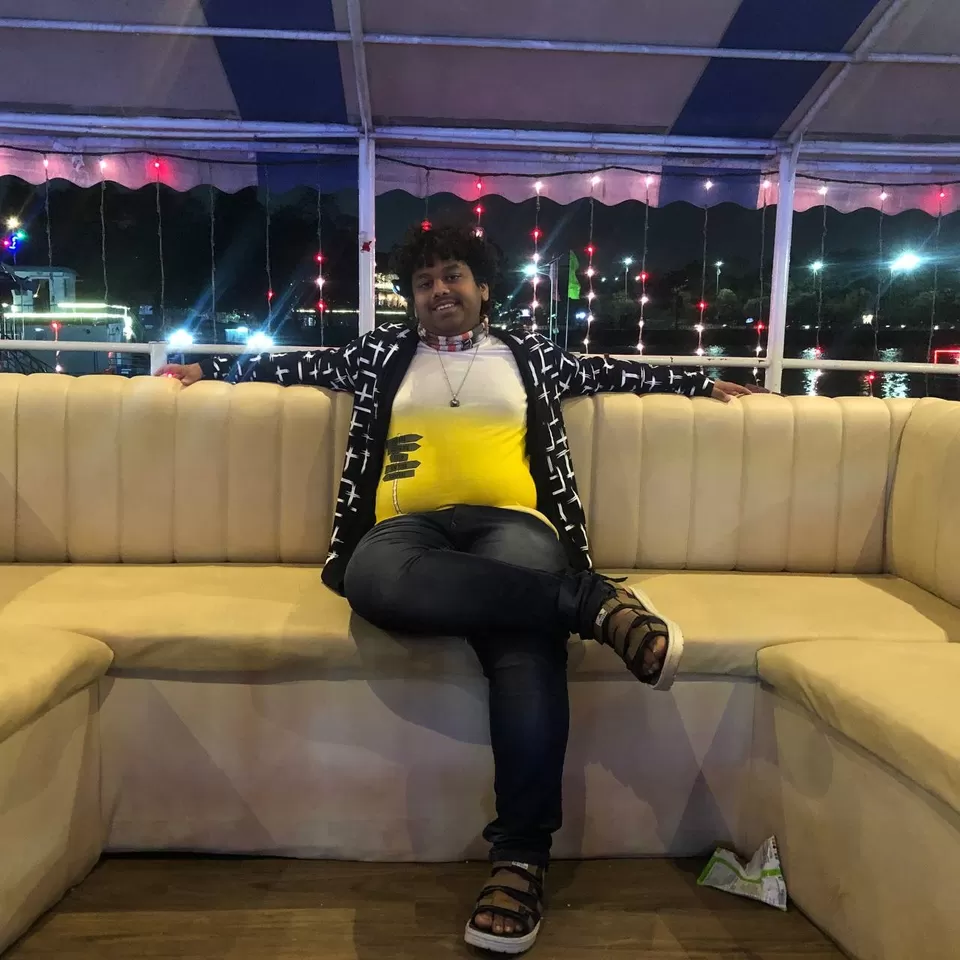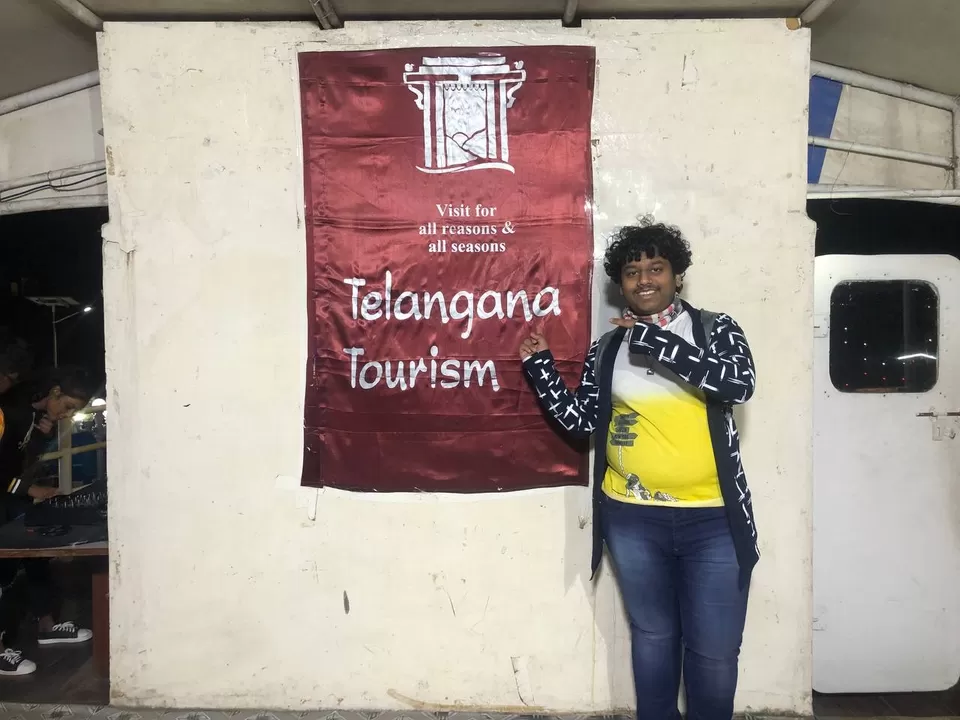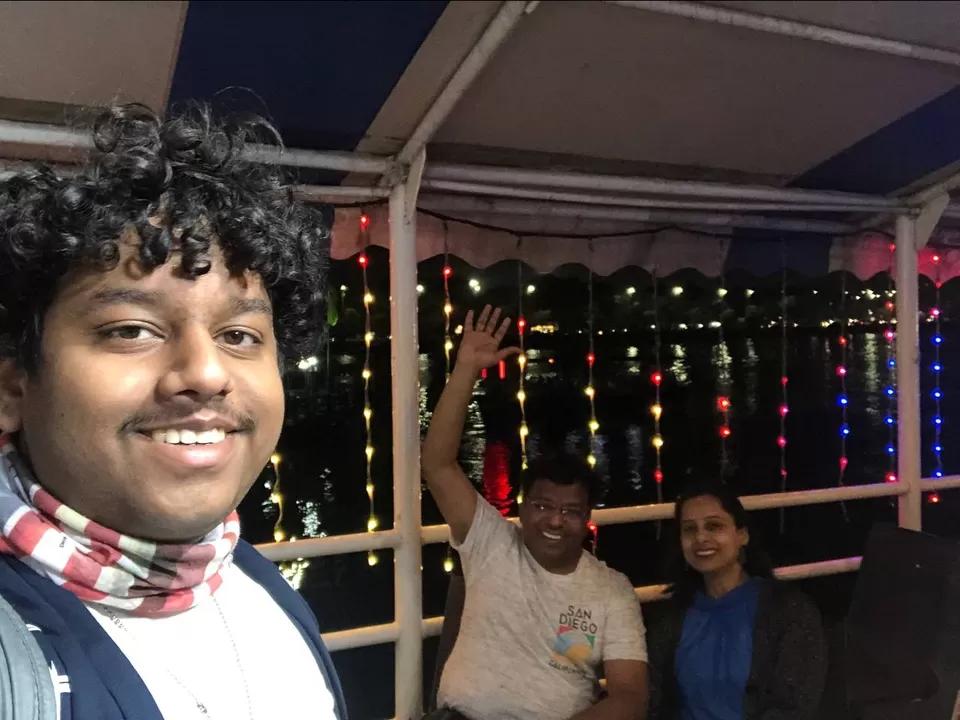 I'll post dance performance in next few posts since I am unable to attach them here.
Bythway thanks a lot you read this and motivated me to travel , explore and write more .one thing you can do right know since you are here that share this blog with everyone who loves to travel ,blog and know about different places .
THANKS A LOT 😁😊
SPREAD KINDNESS AND LOVE WHEREVER YOU TRAVEL .....