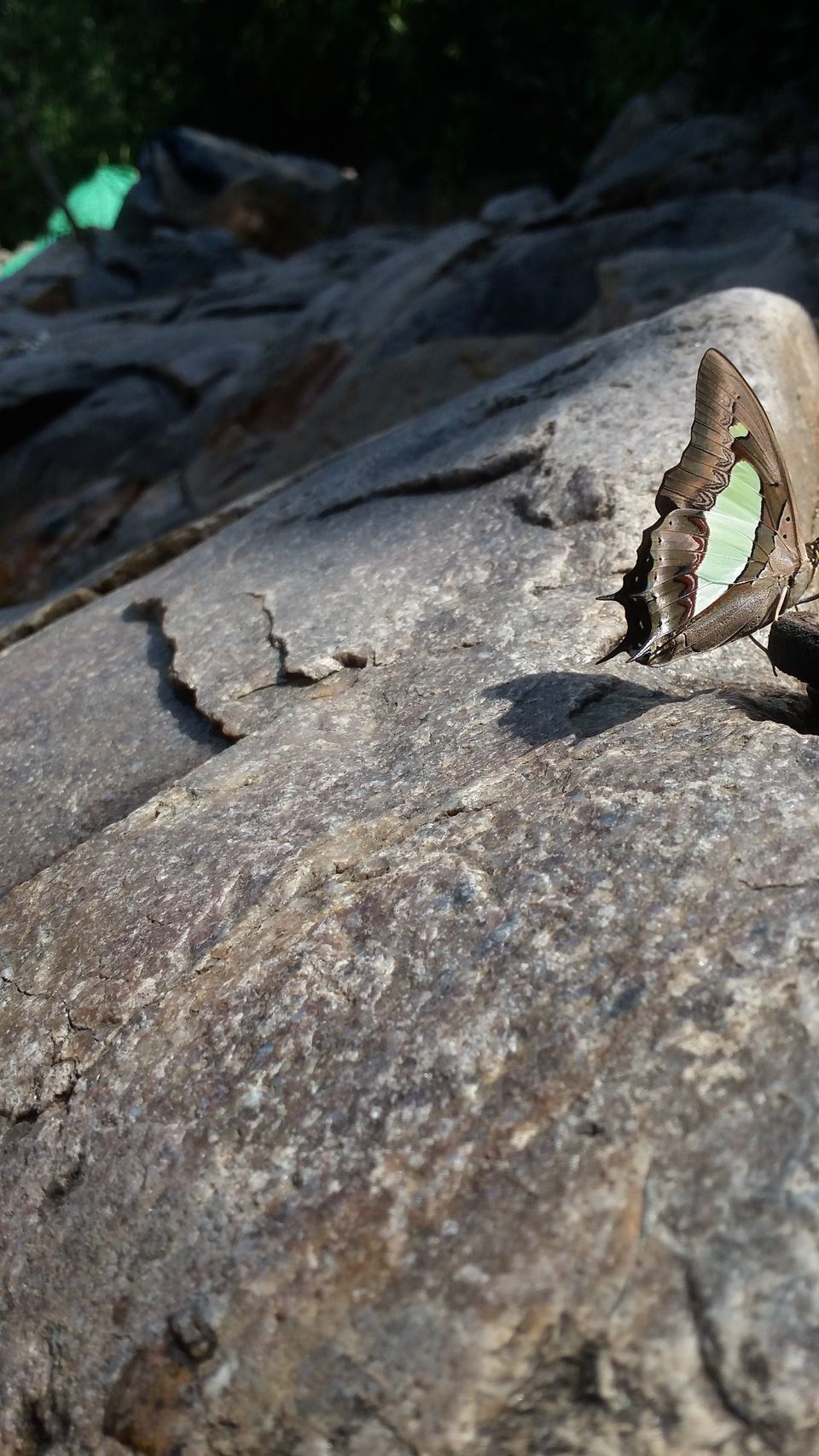 Nagalapuram is a small scenic village situated in Chittoor Dst of Andhra Pradesh close to Tamil Nadu. It is about 70 km from Chennai which makes it a great choice for an outdoor trip. It is well connected by bus to nearby cities especially Chennai. People here speak both Telugu and Tamil. There are no hotels here but home-stays are prevalent and they serve home cooked food.
What makes this place so special?
The most beautiful thing here is the Nagalapuram waterfalls. The river flowing from the mountains creates a cascade of waterfalls on its way and finally ending in a dam.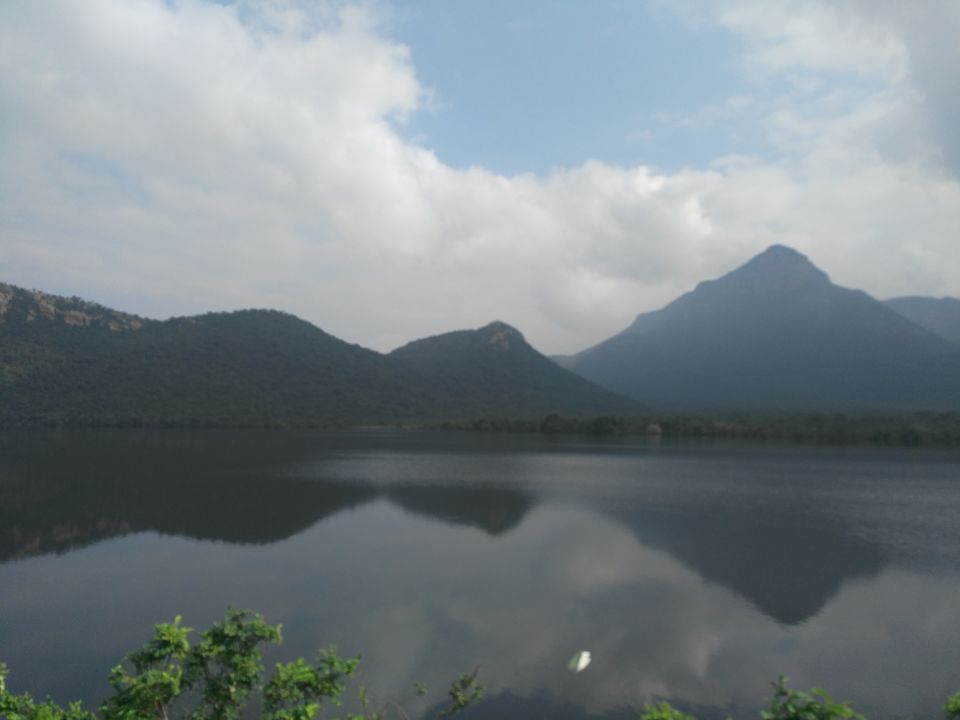 What to expect?
This trip involves trekking and rock climbing at some places. The length of trek is about 13 km from the base. The entry point is from the east side of the mountain from Arai village which has a parking space near the dam. Ideal time for visit is from Aug to Feb as the falls may be dry during summer. There are three falls. In the Google maps one can find the parking lot, dam and hiking trail. It also shows three falls one as Nagalapuram sliding rock which is the first one, Nagalapuram waterfalls, the second one and Swami Siddeswara kona waterfalls, the third. It is better to start the trek by 9 AM as it will give u lot of time to enjoy in all the falls. Local guides are available in Arai village and it's better to take them as there is no definite path and it is confusing. It is better to take packed lunch and life jackets or balloons as the pools are deep.
Let's start..
The trek starts from the parking lot and for nearly 2 hours it involves just walk on the plains till we reach the stream of water. Take rest and enjoy the cool water. From here the trek will have lots of ups and downs and a bit slippery so be cautious.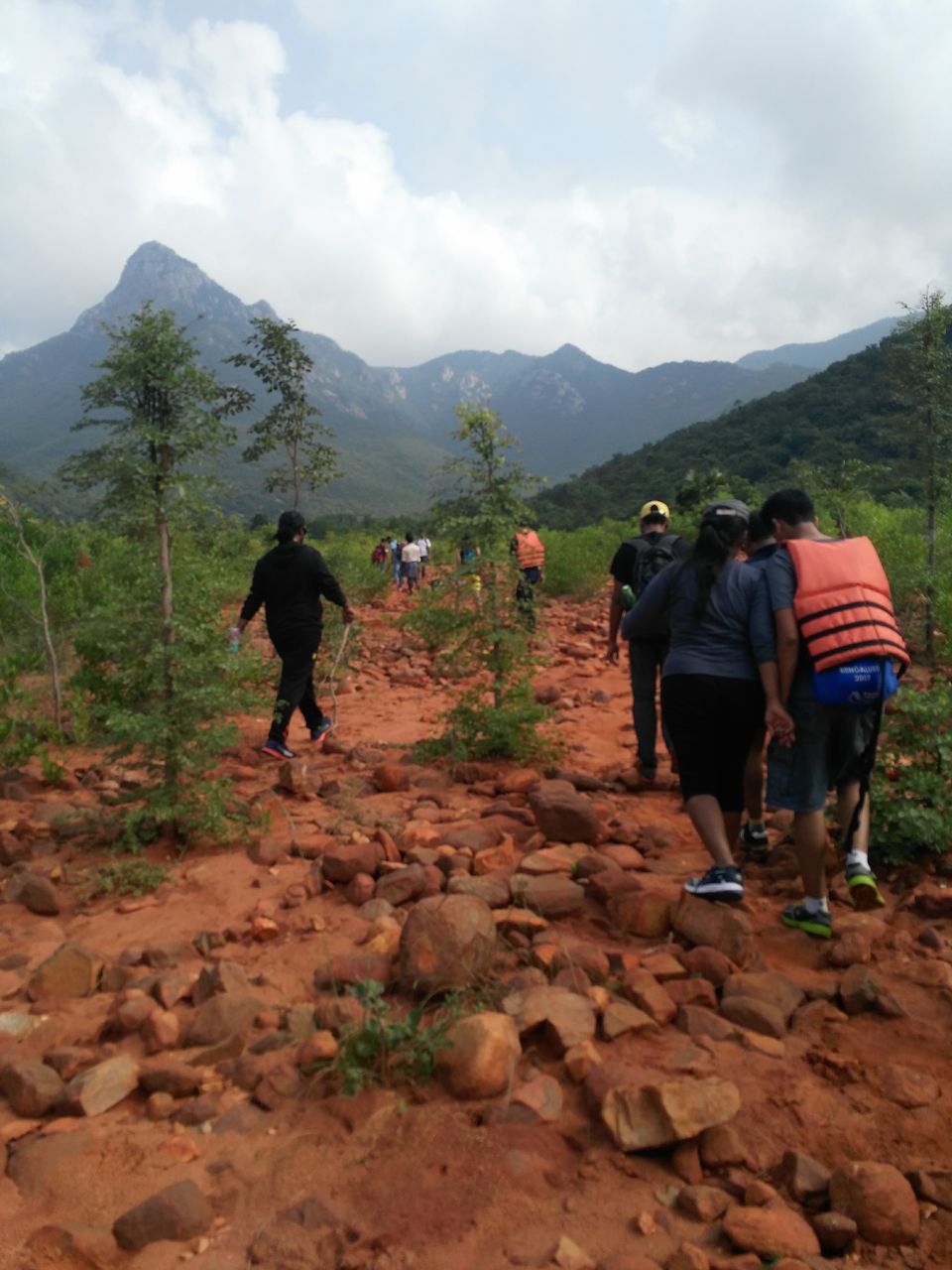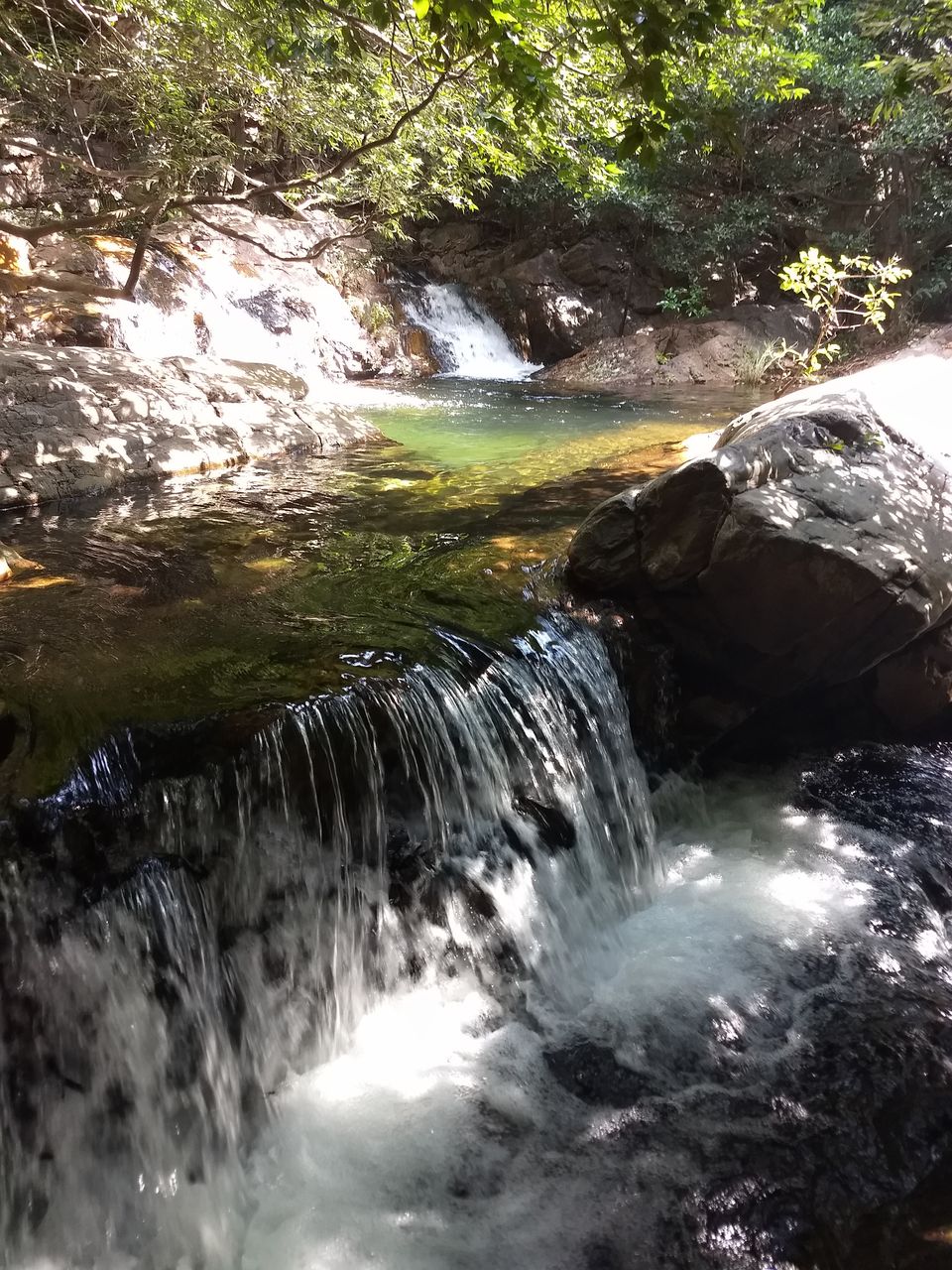 From there it will take a bit more than an hour to reach the first falls which is known as sliding falls. It is about 10- 12 feet deep so for non-swimmers' life jackets are a must. Swim through the water and reach the falls, climb on the rocks and slide into the pool. And u can get a nice fish spa in all the falls. Spend some time here and then again start to the second falls.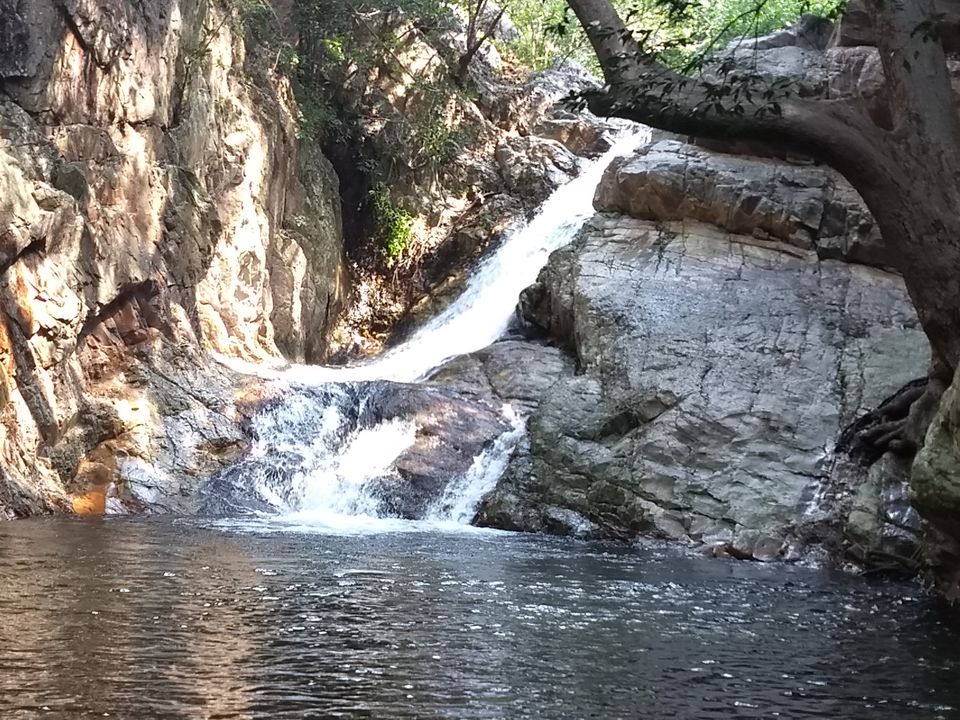 This path is going to have a bit of rock climbing and it's going to be a lot thrilling. It takes 30-40 minutes to reach the second falls and anyone will get mesmerized by its beauty of greenish blue clear water. This pool is about 15 feet deep with crystal clear water flowing through rocks and green vegetation.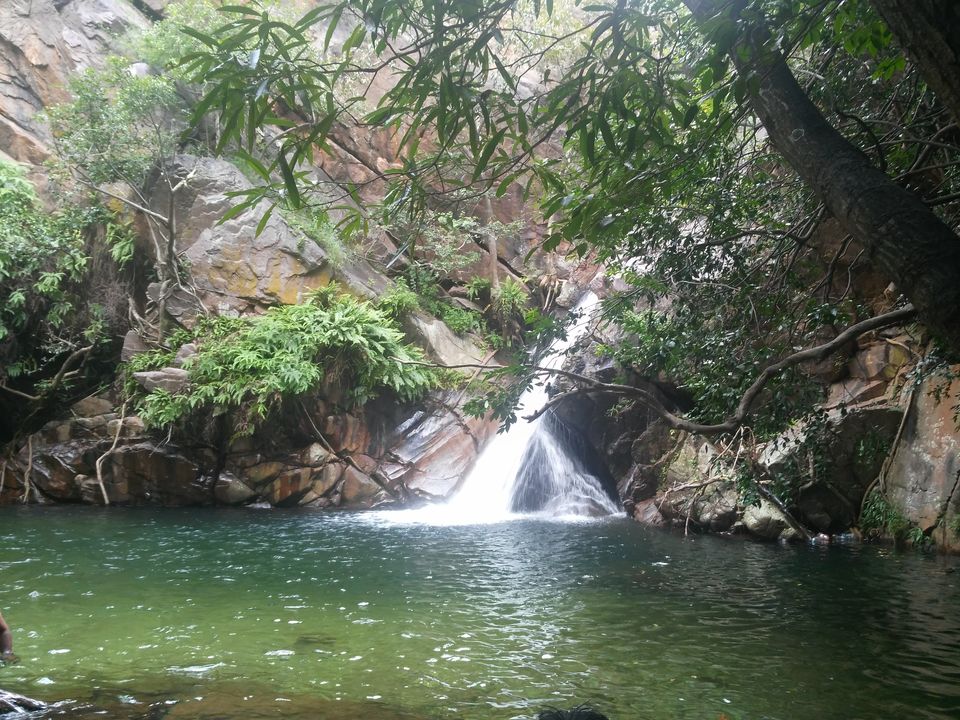 From there trek to 3rd falls is will be long with lot of rock climbing and crossing river over slippery rocks. So, it's better to have lunch somewhere near the stream.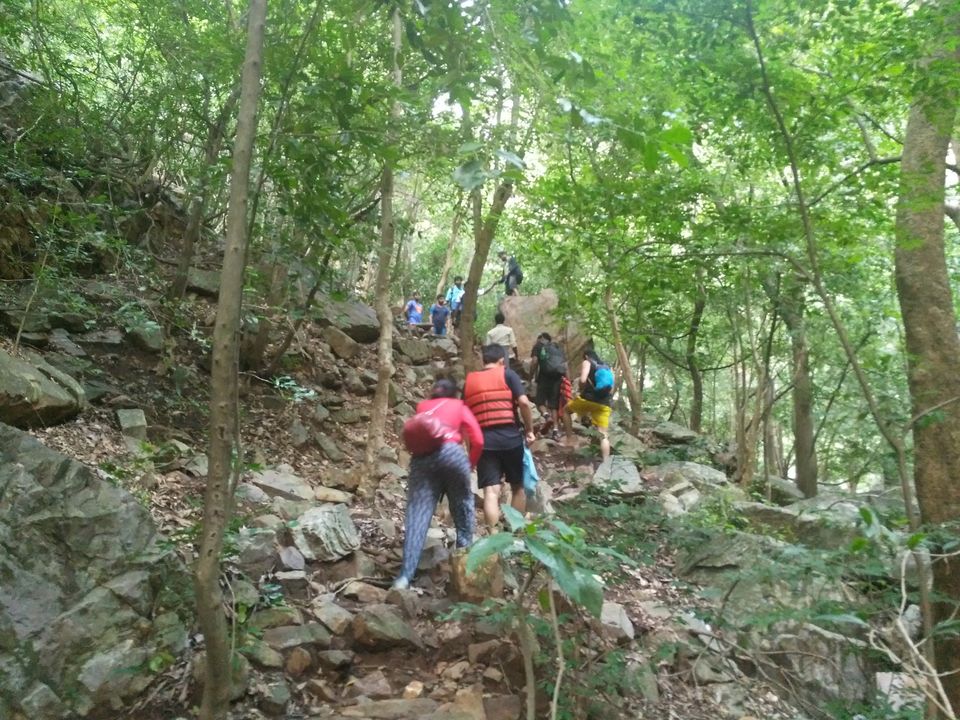 The trek will take around 2-3 hours, but it is worth, and u will feel this after reaching the third falls. It flows from 50 feet high rocks into a 40 feet deep pool.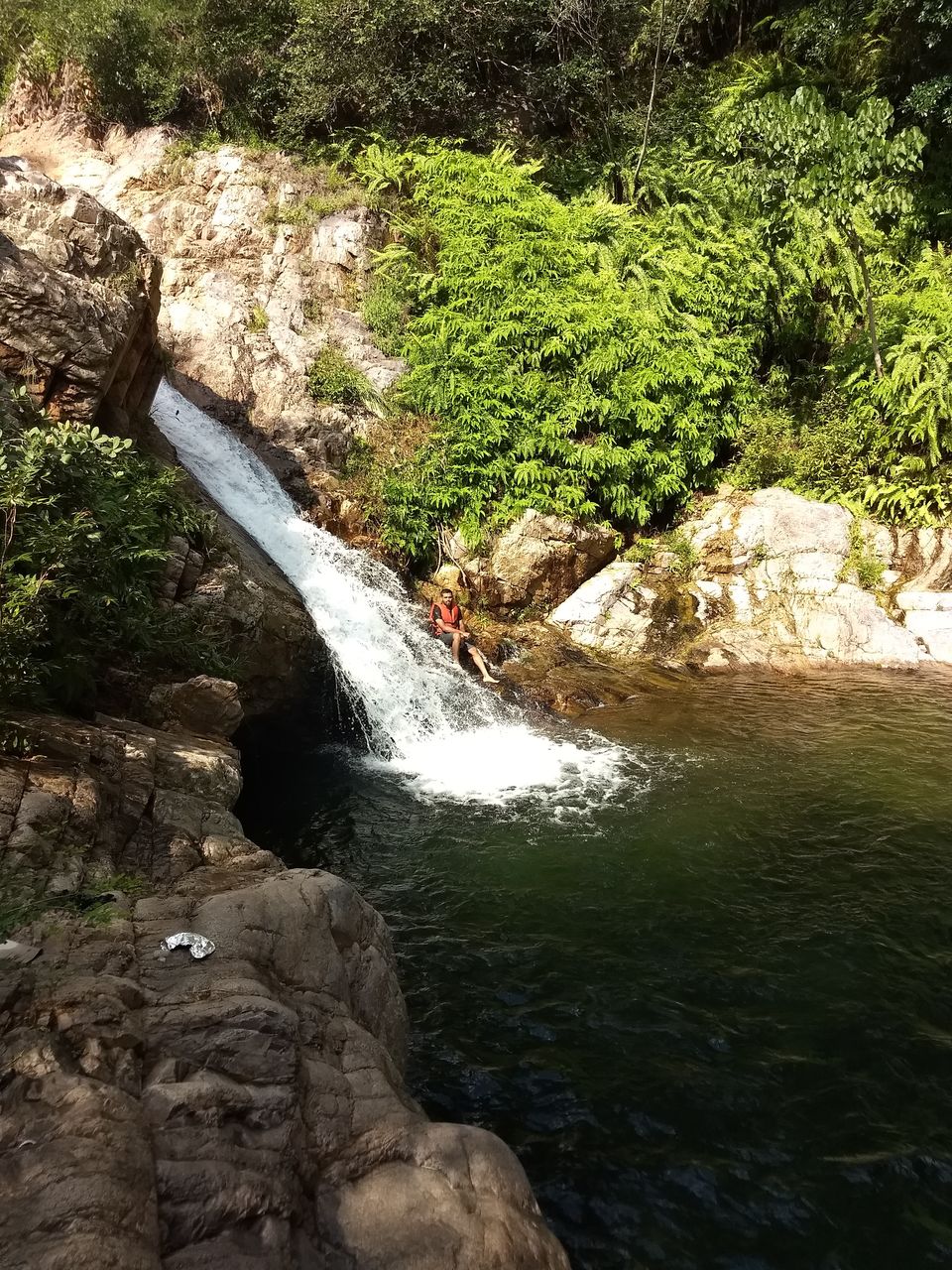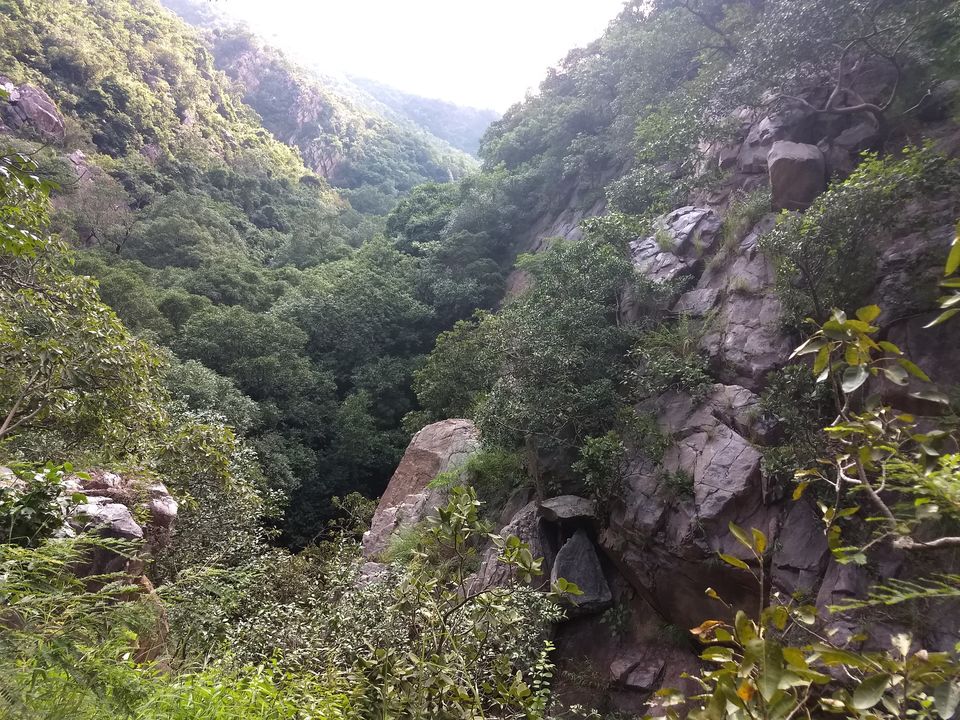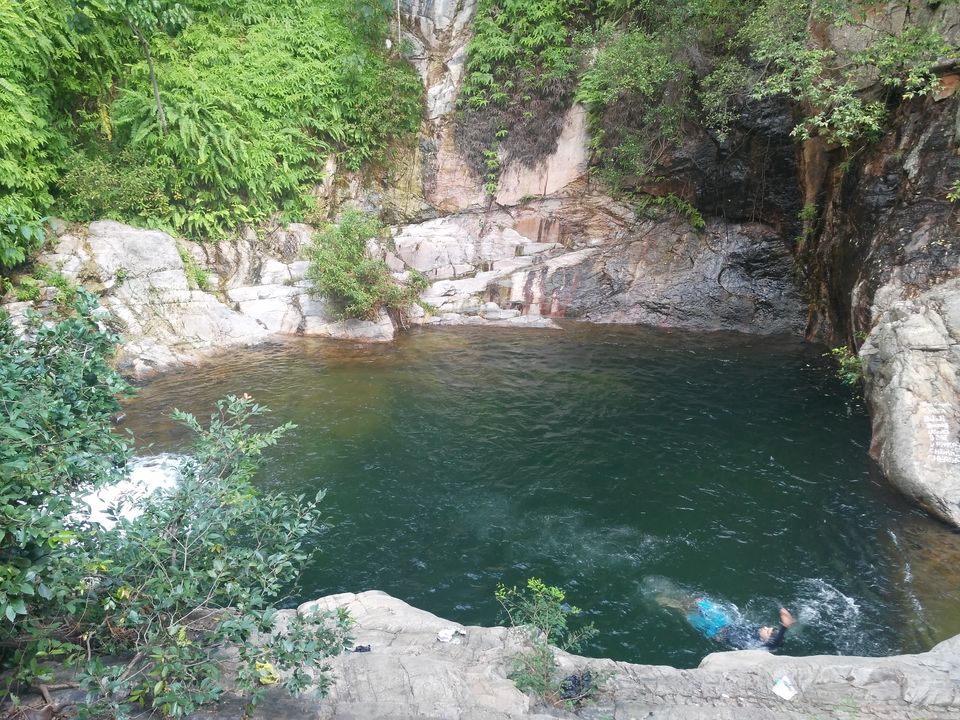 Even though the water is clear the base of the pool will not be visible as it is that deep. The most electrifying adventure of this whole trip is taking a plunge into that pool from 50 feet high rocks.
The climb to the peak is a bit risky as there is no path to climb except some crevices on the rock so one should be careful. The view from the peak is daunting and one may feel the urge to go back but muster up courage and take the leap, then you will realize that the dive is totally worth all the risks. The other side of the pool is less deep and serene. It's the ideal place to get a great fish spa.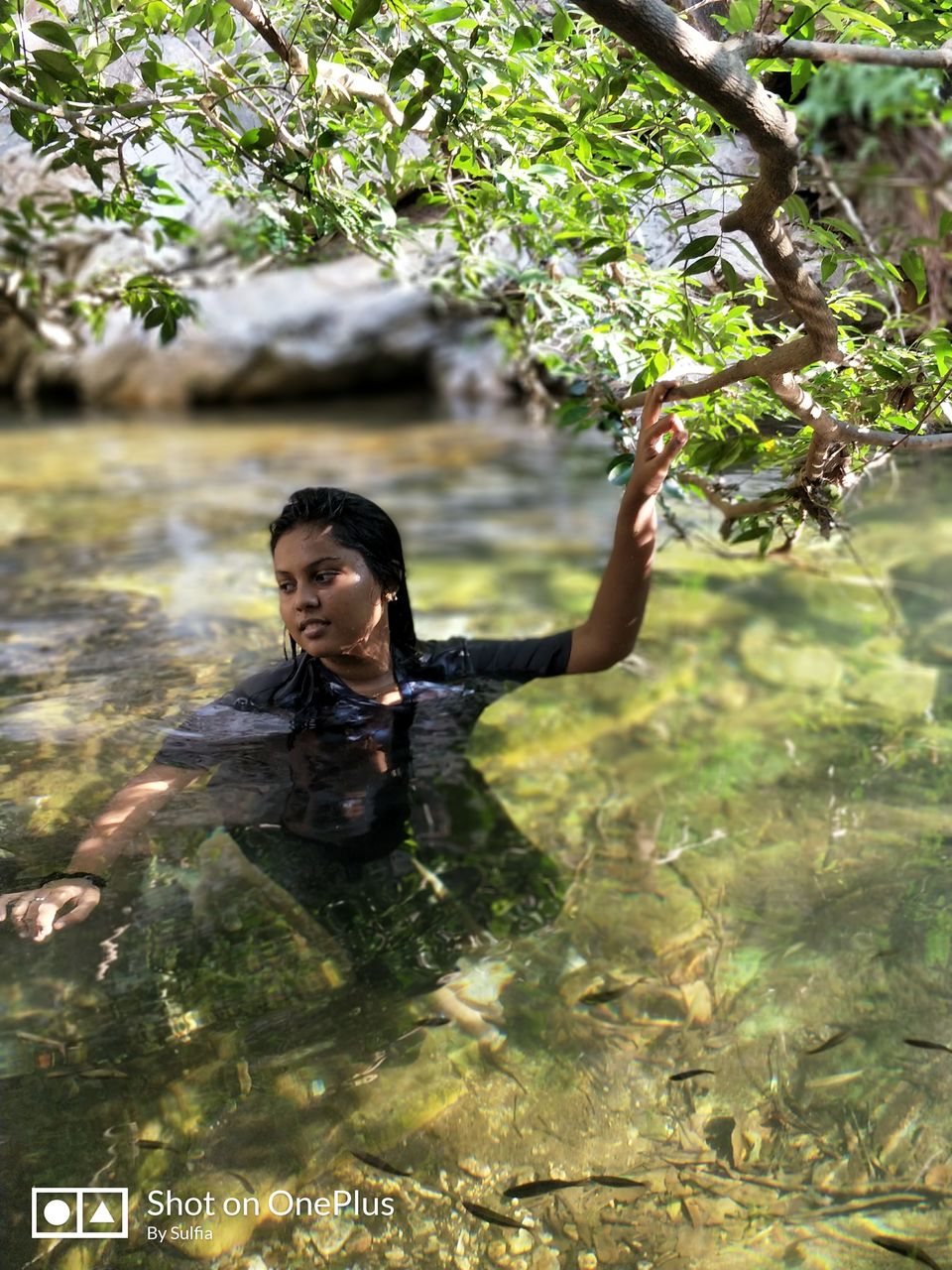 Enjoy around 1-2 hours there, u can also camp there but if u r planning to return start climbing down at least by 4-5 PM as it will take more than 3 hours to climb down and it is difficult to climb down after sunset. We camped near the dam and had a great night with bonfire.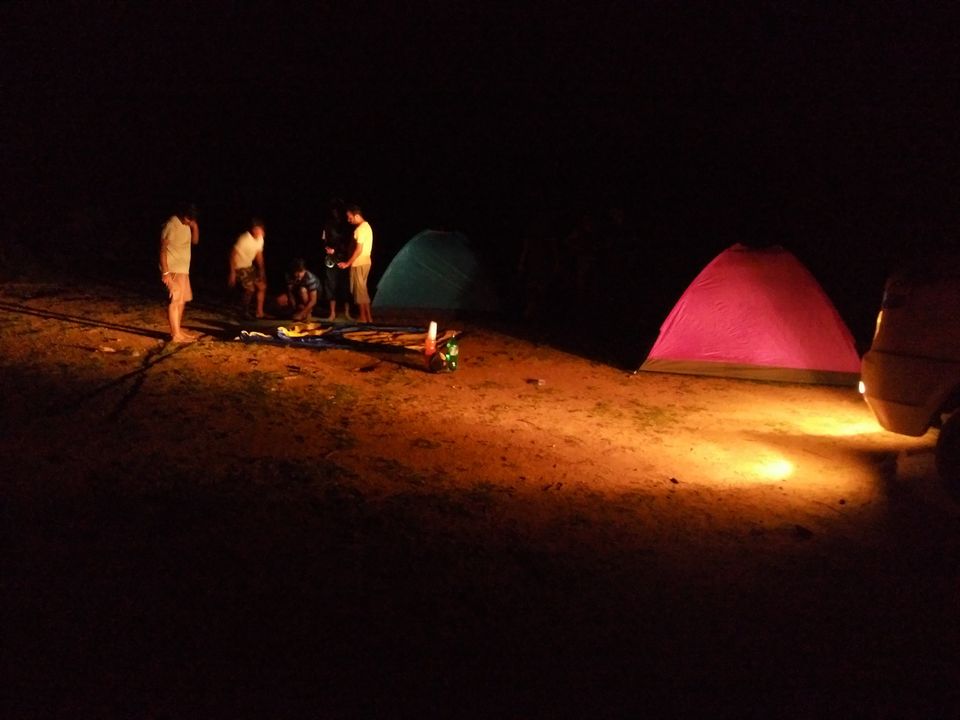 Overall Nagalapuram is an unforgettable experience and one should never miss this place if u love untouched, wild beauty of nature.