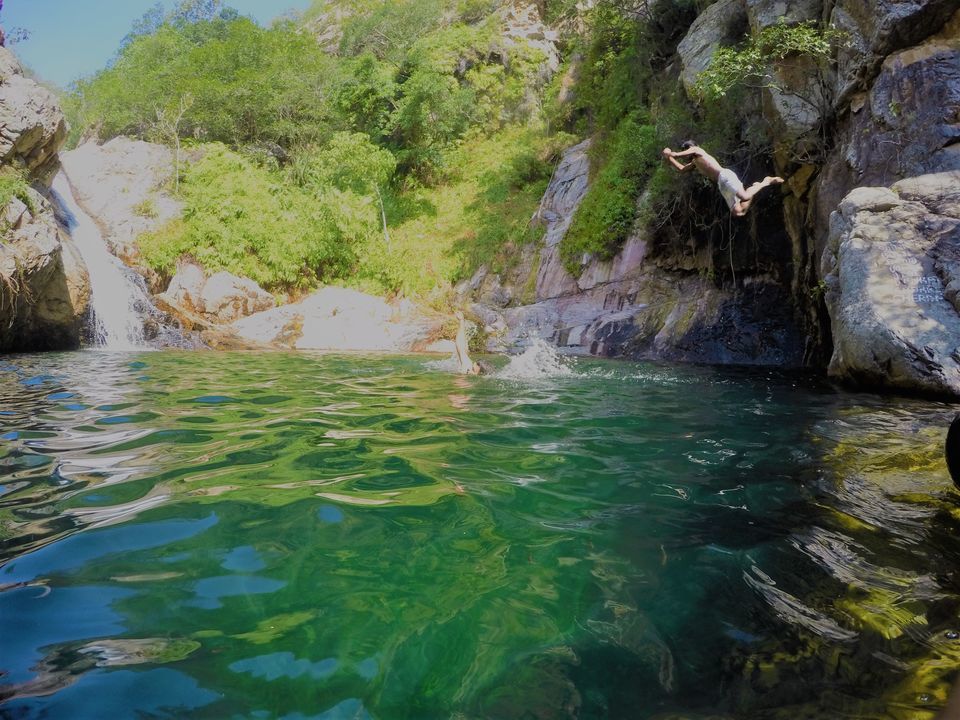 Trekking was never really my cup of tea, don't get me wrong, I'm as outdoorsy as it gets, I love the wilderness but I also have this massive irrational fear of leeches and this has kept me away from quite a few trekking trips, until Nagalapuram happened to me!

I knew avid trekkers and hikers who were dying to trek in Nagalapuram. Some who had planned for months but couldn't because of work commitments. What was it about Nagalapuram that had these people so worked up? I decided to give it a shot and packed my bag, gathered my people, set Nagala Dam on Google maps and headed out!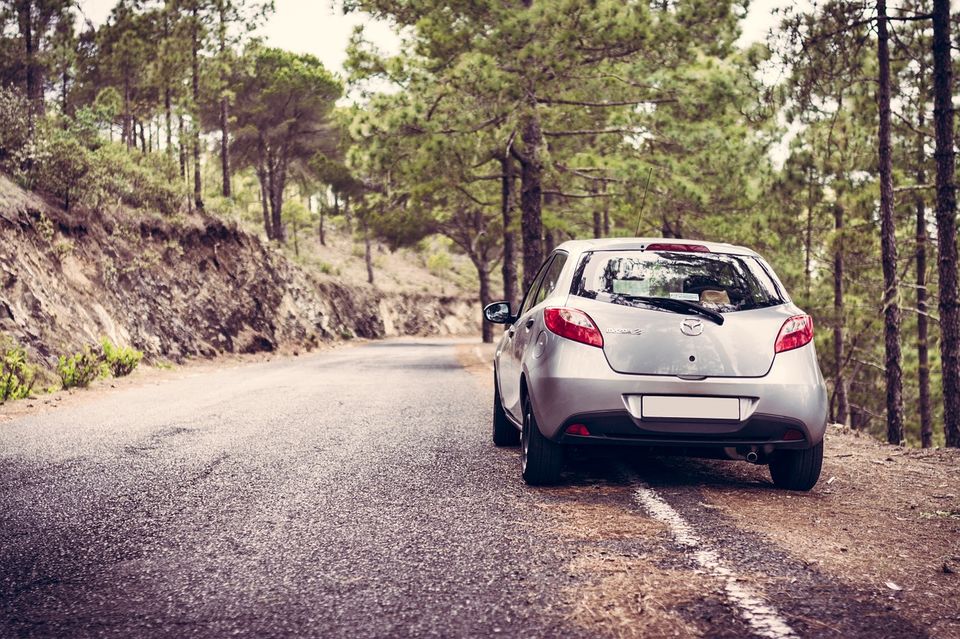 (Note: Nagalapuram is the town, the trek and falls are farther 15 kms away and Nagala Dam is the nearest landmark)
By the time we got out from Bangalore it was 10 pm in the night. The reason we decided to drive out at night was because we wanted it to be a single day trek. The plan was to reach Nagalapuram early in the morning, set out for the trek and return to Bangalore on the same day. This is a hectic plan but doable if you don't plan on spending the night in Nagalapuram.

Difficulty level
Moderate-Difficult
The entire climb and descent will take you close to 6-8 hours, swim time + snacking time included. This is a 12 km trek (two ways) and is quite a steep and rocky trail, also slippery on some bits, so a walking stick can be quite handy.
DIY or not
Although you will find a lot of trekkers on the way to the top, it is advisable to get a guide along, as it is quite easy to lose track of the trail because of the thick vegetation. They charge a very small amount and can provide you tubes if you are keen on swimming.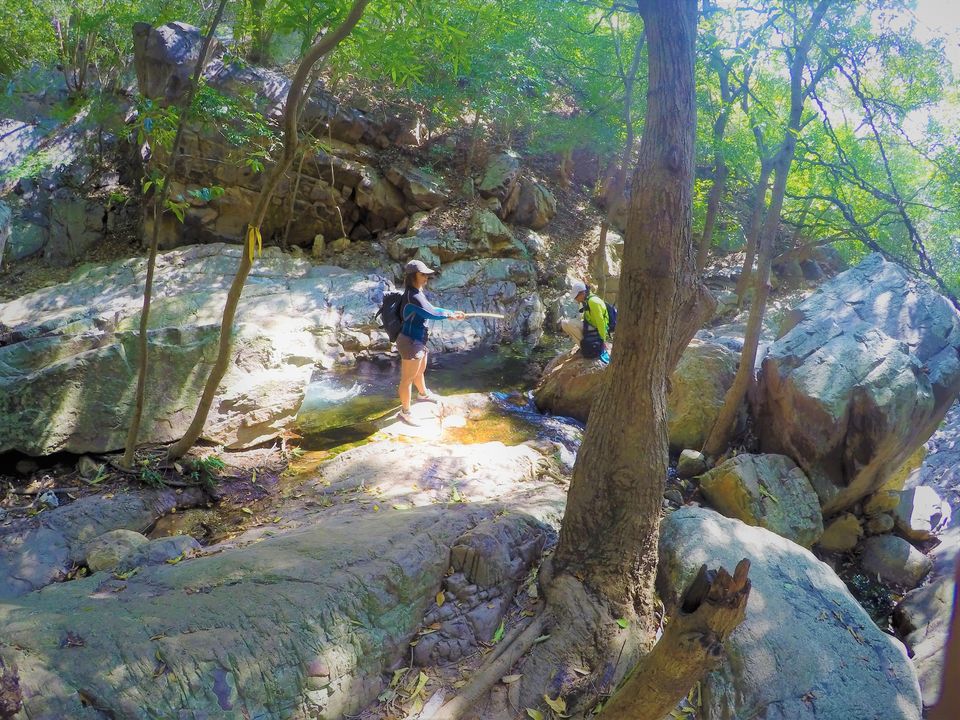 You may find more information about guides in the village around the dam, we found Munnar's number online and got lucky!
Guide :09849440712- Munnar /09666714454 -Balaji
When to do it
The trek is best done from October to March, when the weather is cool and good enough to enjoy a swim. It can get pretty treacherous and slippery during the monsoons (late July to September). If you plan on getting a little adventurous and do it during the rainy season, you might consider carrying a pair of leech socks and some salt.
The route
After driving the entire night with a few breaks in between we reached Nagala Dam at around 5:30 am in the morning. This is the perfect base  to start the trek and park your vehicle. While a few of us gathered twigs and branches to start a small fire to make some hot tea, the others set out the pots and pans to make a quick snack.
Note: There is a small stream (which is surprisingly quite clean) that runs along the edges of the dam if you want to quickly freshen up.
One important thing to note before you start the trip is to make sure that you only carry what you absolutely need, avoid carrying too many plastics and if you plan to cook which we did, please carry a few garbage bags to clean up the waste. With hundreds of visitors pouring in to witness the stunning emerald pool, Nagalapuram is slowly suffering the brunt of plastic usage and irresponsible travelLing, so if we all can do our bit to clean up, this place will be able to maintain and restore its beauty.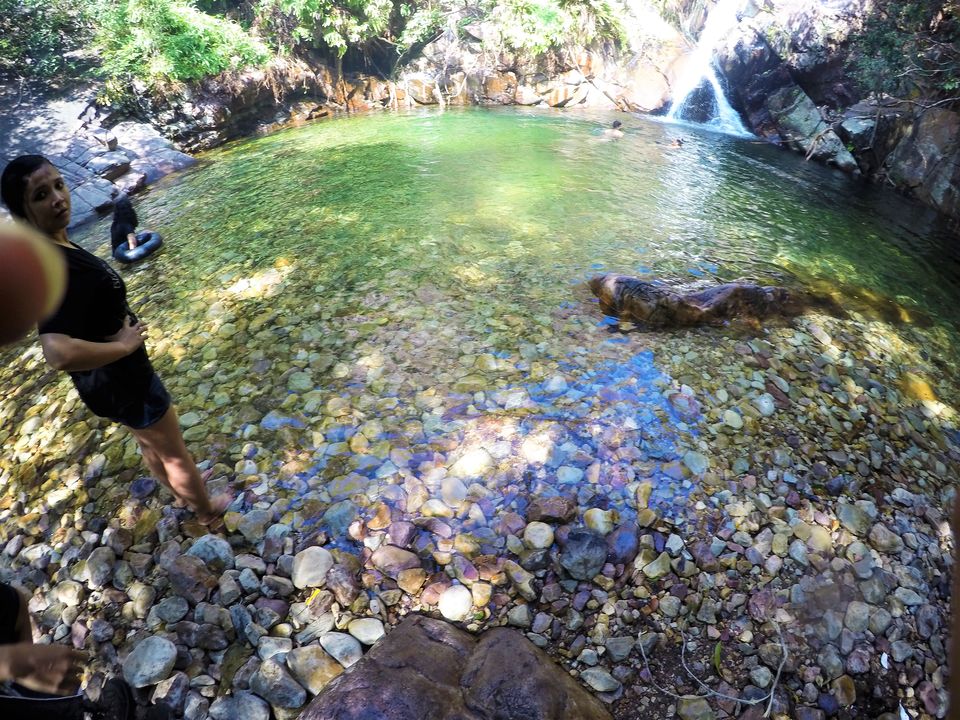 The climb begins
Within the boundaries of Kone Dam, this beautiful trail starts along the stunning lake and as you get over some of the rocky stream paths, you will witness the stunning peak ahead, a glistening mountain landscape.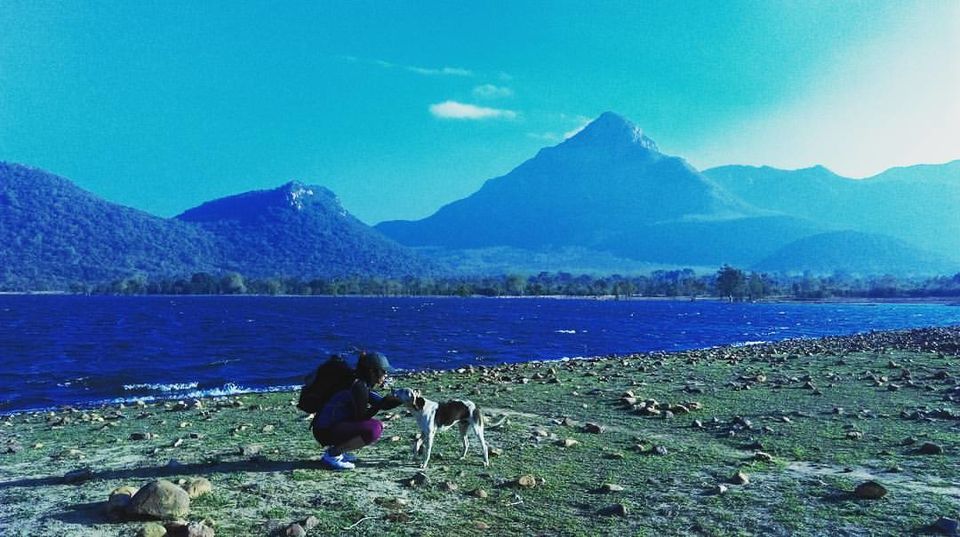 If you are itching for a quick dip, then you might want to wait till you get to the second pool. For those who are a tad bit more adventurous, there are plenty of opportunities for cliff diving in the main emerald pool. Not for the faint-hearted, this big pool is crystal clear and is 40 feet deep, so proceed with caution.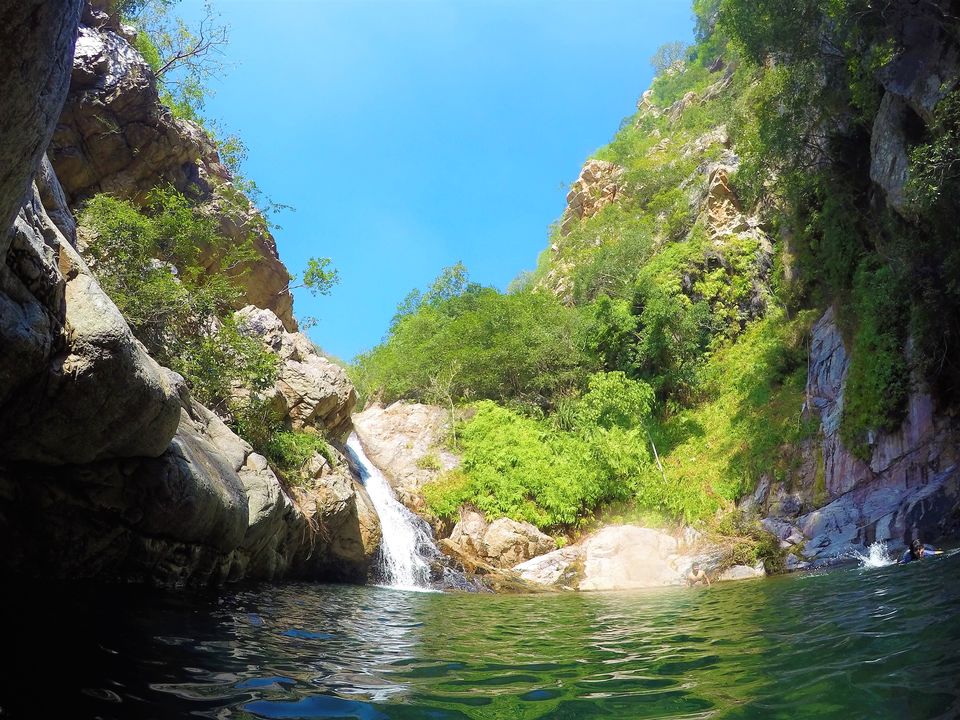 From the amazing scenery of the clear waterfalls to lush greenery around, there are some wonderful spots to enjoy a lovely picnic. As we reached the first pool, I was tempted to jump right in but Munnar our trustworthy guide advised us to wait till we got to the second pool, because it was far more beautiful than the one we thought was beyond stunning, I was glad I resisted the temptation!
As we made our way through some really narrow passages under the cliffs that required some coasteering skills, we realised that the higher we climbed, the quieter and cleaner it became, until the only sounds we could hear were the tweets and calls of unidentified birds.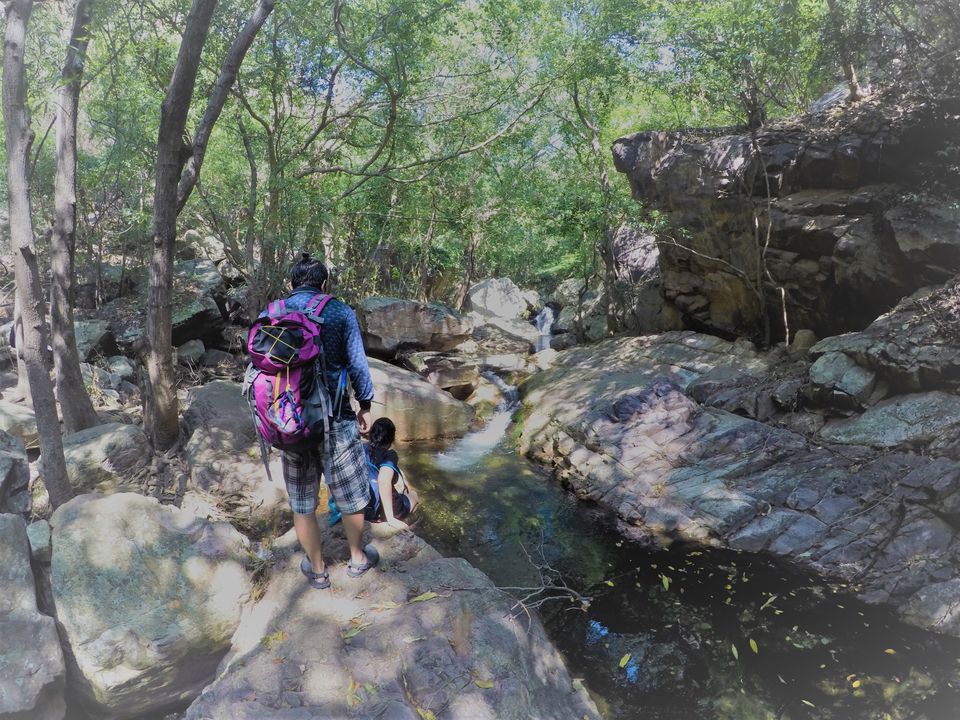 We slowly made our way to the top but not before we stopped at the second pool for a quick dip, which was worth the climb and wait. All the while maneuvering through steep and slippery climbs, we reached the stunning and legendary 'Emerald Pool'. It was the brightest and most stunning shade of green that I had ever seen, as flashes of sun rays highlighted its colour and grandeur.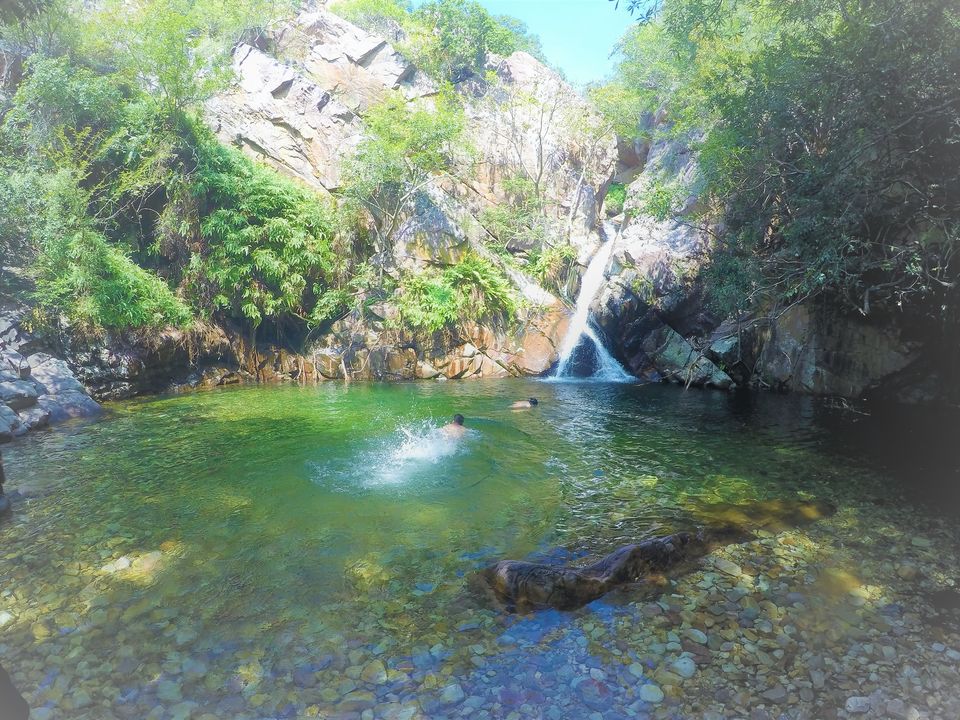 The cliff dive
By the time we got there, some hikers had already started attempting the big dive. It looked tempting but what is not easily apparent is that there are huge rocks underneath and you will have to choose your jump location accurately.
Munnar advised us to proceed only if we knew swimming well, or use the tube to float by the side. No way was I willing to wait on the sidelines while the boys from other group cheered each other on the crazy jumps. I slowly proceeded to the marked cliff and diving site, took a leap of faith and jumped!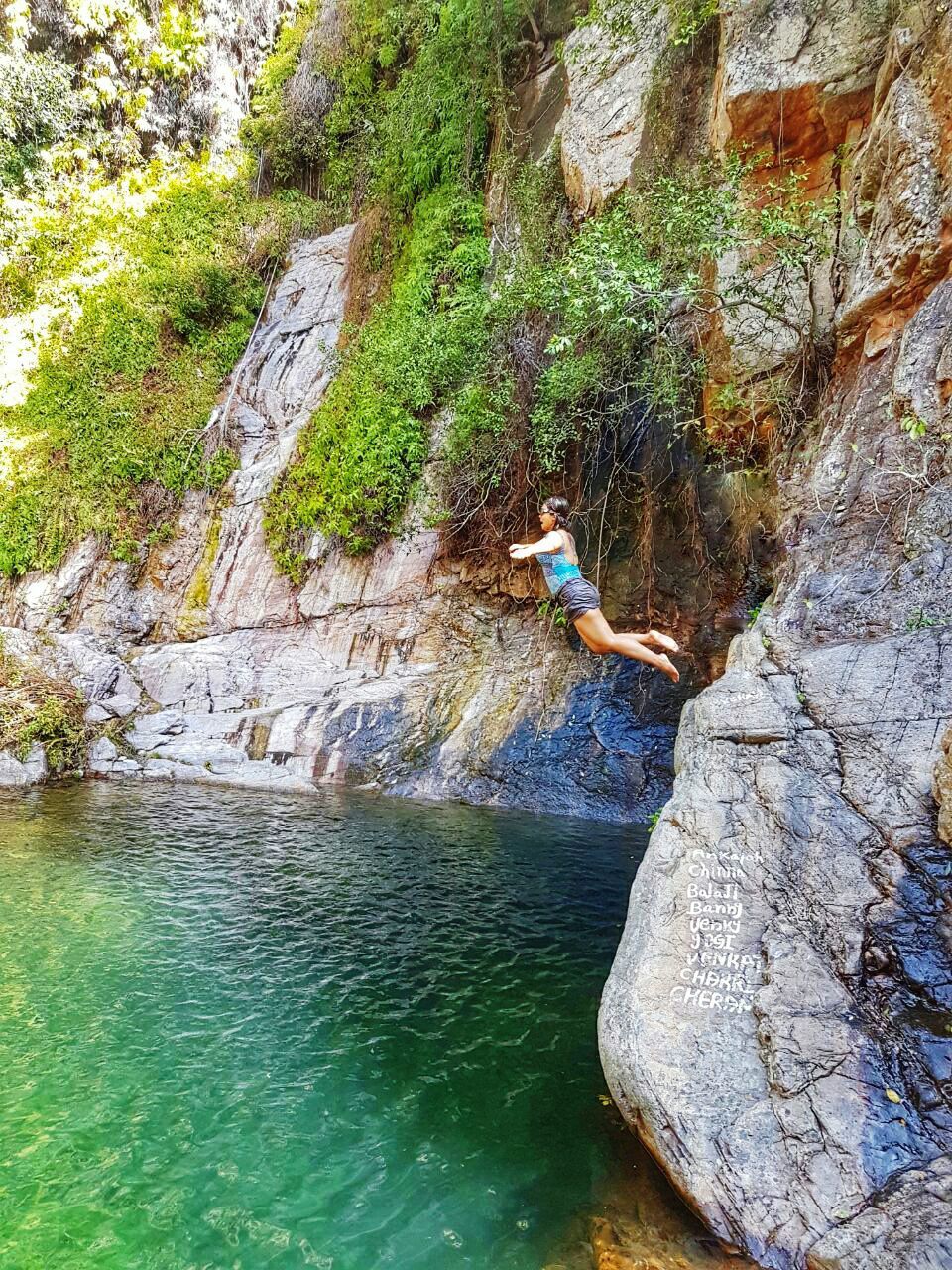 We spent close to an hour in the Emerald Pool before finally deciding to begin our climb down, which took us nearly 3 hours, because diving can be really exhausting. While most people choose to camp by the lakeside, which is a stunning spot for a bonfire and campsite, we decided to head back to Bangalore the very same day. If you have ample time, camping by the lakeside can be quite an experience and it is usually advisable to get in touch with the local guides who know the area well for arrangements and general security.
What to carry
There are no shops around town, so carry enough water bottles to keep yourself hydrated and food to munch on the way. Energy bars after the swim can give you the energy to keep walking. Walking poles can make a huge difference to the trek. Make sure you carry a change of clothes and towel if you plan on swimming.
Look out for
You are in the wild, don't be surprised if you find leeches or snakes on the trail. There have been recent complaints of eve teasers, so travel in a group.
How to get here?
Nagalapuram is 87 km from Chennai.
By bus-There are quite a few buses that operate between Chennai and Nagalapuram. Operators like TNSTC a government run bus service and AVK Travels offer bus services and even government buses travel on this route.
By car- You can also hire a car from Chennai to Nagalapuram and there are quite a few online cab companies that offer self driven cars as well as cars with chauffeurs options.
By car- Bangalore to Nagalapuram is close to 290 km and can be done within 6 hours by car. There are various outstation cabs as well as self drive cabs available from Bangalore.
If you have ever been on a trek through the countryside or enjoyed a lovely mountain hike, tell us about it or write your story on Tripoto and inspire countless other hikers and trekkers around the world!