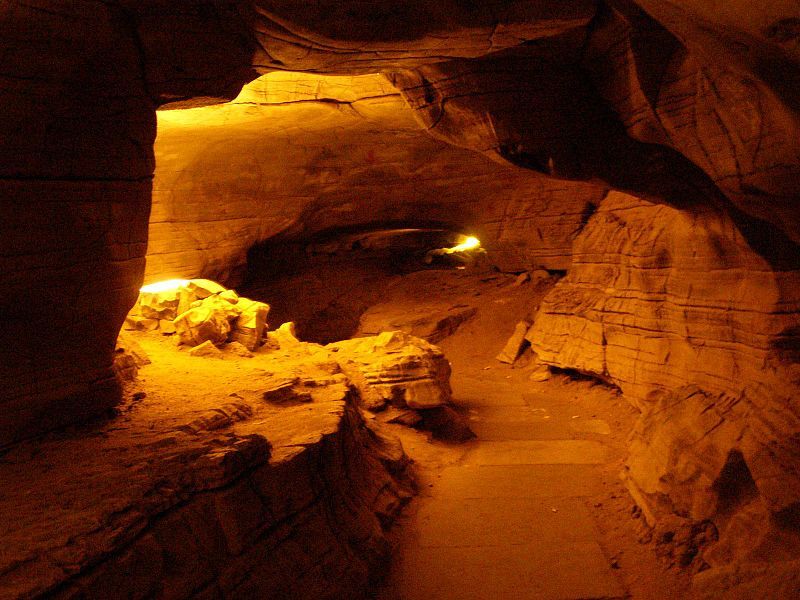 Today what I would be saying would be a third person narrative, because this time, it was not me, but my family, who had gone to Belum Caves since I was preoccupied with my office work. My In-Laws in fact, stay in Kurnool, and Belum Caves is in Kurnool District of Andhra Pradesh. So, it is easily accessible from Kurnool and convenient to go on any weekend. Well, for that matter, from Hyderabad too, it is just 316 kilometers away. Take an overnight bus to Kurnool and from there to Belum Village. Every Sunday, RTC runs Tourism Special buses to Belum Caves for just Rs.39/- from Kurnool Bus Station.
If you have your own car/bike, …viola, enjoy!
From Kurnool, it is just a day's trip and you can be back to your roost by evening. So pack some snacks and some lunch, and have a great day. By the way, this makes for a perfect road trip from Hyderabad or Bangalore too.
Belum Caves are the second largest and longest caves of India. It was opened to the public during February 2002, In fact, though 3.5 KMs of the Caves has been successfully explored, only 1.5 KMs is accessible to the general public. There are 16 pathways to the cave including the main entrance.
My family, along with my Sister-in-Law's family, left by an Innova Car at 08.30 AM. The road to Belum Caves is not picturesque though, but only interspersed with villages. So, don't expect much excitement en route. You can indulge in antakshari to while your time.
Belum Caves are not only geologically important, but also has historical significance, since it is believed that Buddhist and Jain Monks occupied these Caves centuries ago. Many Buddhist relics were also found inside these caves which are now part of the Museum in Anantapur. In fact, it is for this reason, that the Government of Andhra Pradesh has erected a large Buddha Statue in from of the Caves.
Selfie time folks!
Belum Caves, with the initiative of the APTDC, has developed into a full tourist centre attracting a number of visitors all year through. In fact, APTDC has won the prestigious "National Tourism Award" from the Government of India during the year 2003 for its upkeep and promotion of Belum Caves.
The various sections inside the Caves are called Pillidwaram, Kotilingala, Patalaganga, Saptaswarala Guha and Dhyan Mandir.
It sweats a lot inside, and if you still are the curious sort for detail, you can stay at each section to know about the various aspects of these limestone caves, and why each section is named differently.
I always wonder why the sages always sought caves for their penance. May be because, it offers them privacy, and helps them indulge in their penance without any worldly distractions. Cave is the womb of the mother Nature.
Pillidwaram: Which, in Telugu means, Cat's Entrance. It is a natural arch of Stalactites.
Kotilingala Chambers: The formations inside this section are thousands of formations in the shape of shiva lingas, hence the name Kotilingala.
Patalaganga: There is a stream which flows from the southwest and disappears into the earth. Hence the name, Patalaganga.
Saptaswarala Guha: In this chamber, the stalactite formations reproduce musical notes when struck with a wooden stick.
Dhyan Mandir: In fact, the formations inside are in the shape of a bed with a pillow to recline upon. It is believed that many Buddhist Monks lived here many years ago to do their penance.
Thousand Hoods: The formations inside this section are in the shape of thousand of hoods of a cobra.
A quote of Joseph Campbell, "The Cave you fear to Enter, Always holds the Treasure you Seek"
Cover Picture Credits: https://en.wikipedia.org/wiki/Belum_Caves