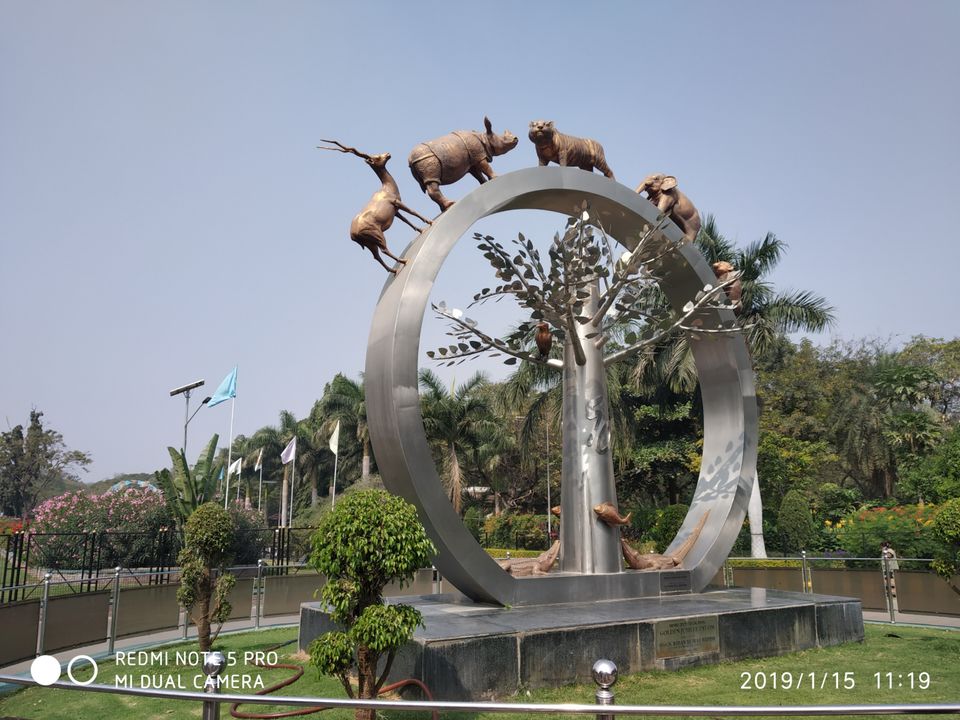 This Park is spread around 300 acres of land and one of the most visited places in hyderabad, telangana.
This place is a must visit with family.
Parents with kid will have a chance to deepen the bond with their children.
Entry fees for adult is 40 rs and for kids are somewhere around 20 to 30. DSLR would cost you 30 bucks more and 100 bucks if going in with video cameras.
The zoo closes at 4. 30, so make it early to the park by 9 or 9. 30 so that you have enough time to cover all attractions without hurry burry.
Walk around and you can find some of the animals, birds and reptiles within a 1km radius.
The park is usually crowded during public holidays and weekend. Even Though once you are inside that wouldn't bother you.
It was nice watching kids as well as adults being amazed by the beauty and wilderness the park had to offer.
At some places especially bird cages, thick or double layered net was a let down for us with DSLR as it was hard to get pictures, but still it might also be necessary for safety.
Locomotives were available to take people around the park and also there were safari vehicles available. The safari travel would cost something extra i guess!.
Visit this place with your family. Apart from having good times, it would also be a little contribution by us towards the conservation efforts.