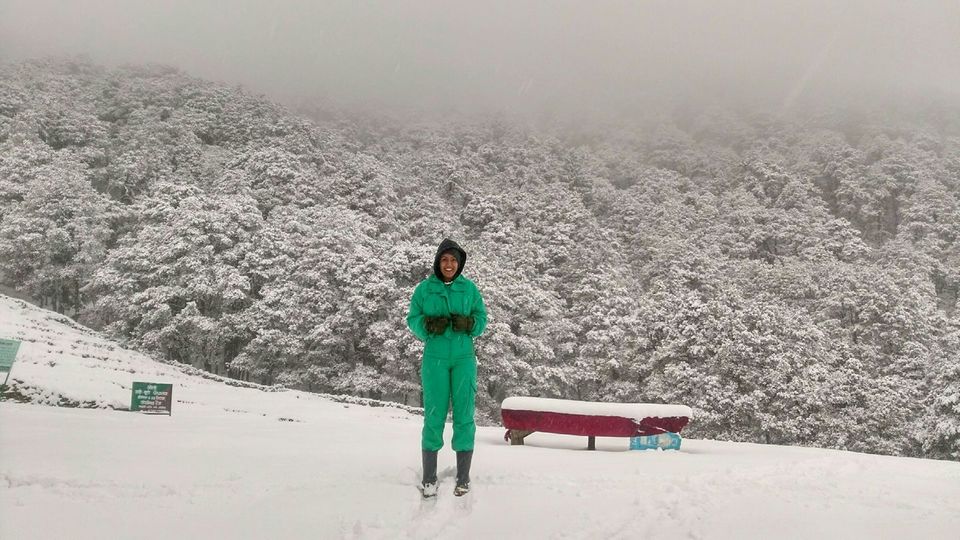 Uttrakhand being the devbhumi as they call it, wasn't exactly what I had in mind before I started the adventure, at least to me it was all about the thrills it had to offer, the land where the Ganga originates to the mighty Nanda devi peak to the wildlife in the Corbett, well that's what it was all about to me . So that's where the planning began, my friends and I had about 10 days in hand to do some justice to the place. So obviously when in Uttrakhand you've gotta brace yourself for the craziest ride, I mean literally a crazy ride in the Ghats ;).
Whenever I start planning over a place I generally go about the maps and a lot of blogs as to check out nice places to stay, they also tell about the activites which we can go for, at a whole, a good insight to the region. Our plan included starting the journey from Bangalore to-> Dehradun->rishikesh->Auli->Binsar(Almora)->Jim Corbett->Dehradun->Bangalore. Also the reason we planned this trip to Uttrakhand in Feb was cause of the fact that rafting was still going on and it was also the skiing season in Auli.
Uttrakhand is a brilliant place to explore, but to me it is one for the underrated states, there is so much more to that place than most of the sites mention . Well anyways we planned this trip so that I could have a kickass b'day too and that it was ;) . Basically we planned this trip for 9-10 days and here is how we went about it .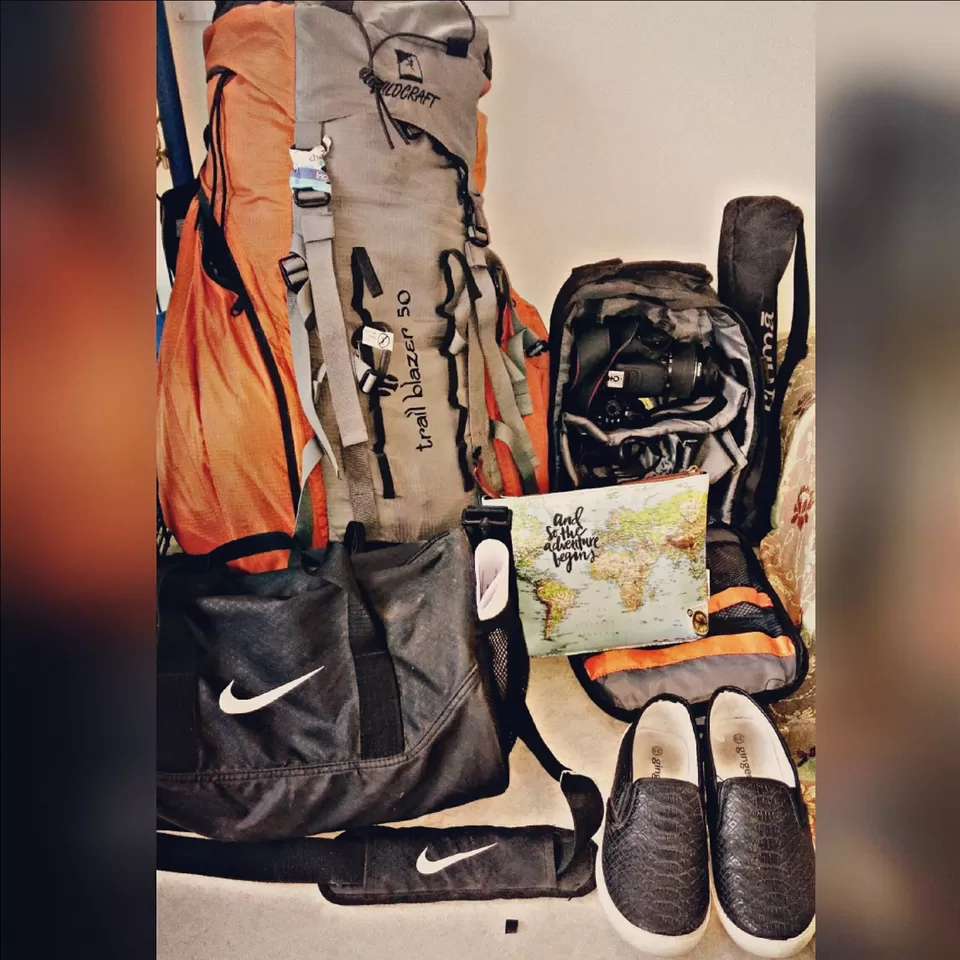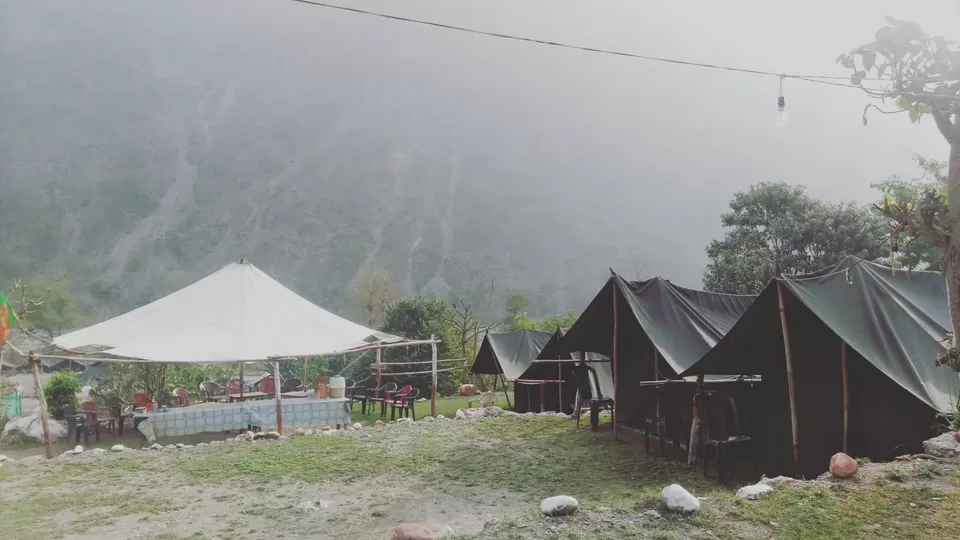 Day 1(Getting there) – We left from blore in a flight , which had a layover in delhi , there are no direct flights from Bangalore to Dehradun (Jolly grant airport) there are 2 other airports in Uttrakhand but we decided on jolly grant – Dehradun cause it has the best connectivity and also Rishikesh is the first place we had on the itinerary. We reached the airport, headed out, me and my friends were very keen on taking a bus to rishikesh which happened to be around 40 kms, but also there were numerous cabs and you have to bargain for a decent price maybe like a 400 or 500 bucks, but to our amusement , we got to hitch-hike ;) , that too in a minister's car , WooHoo :D . The places we stayed at was Shivpuri , later did we realize it is another 15 kms from rishikesh, so my suggestion would be that go there and book a tent considering the fact that there are numerous camps out there in Shivpuri also if you are going for the 17kms rafting that's the place it starts from .
Info– the Bungee jumping , zip linning etc are the other activities available in Rishikesh.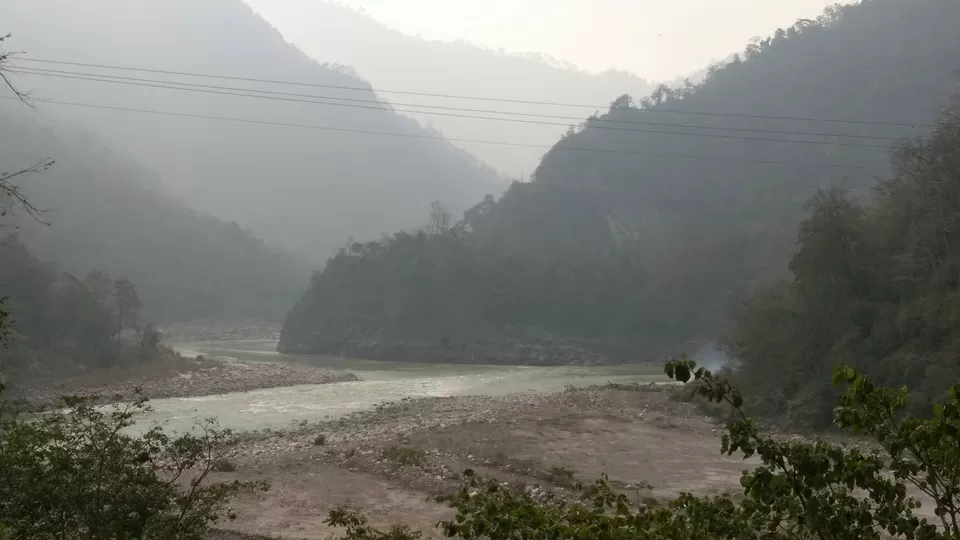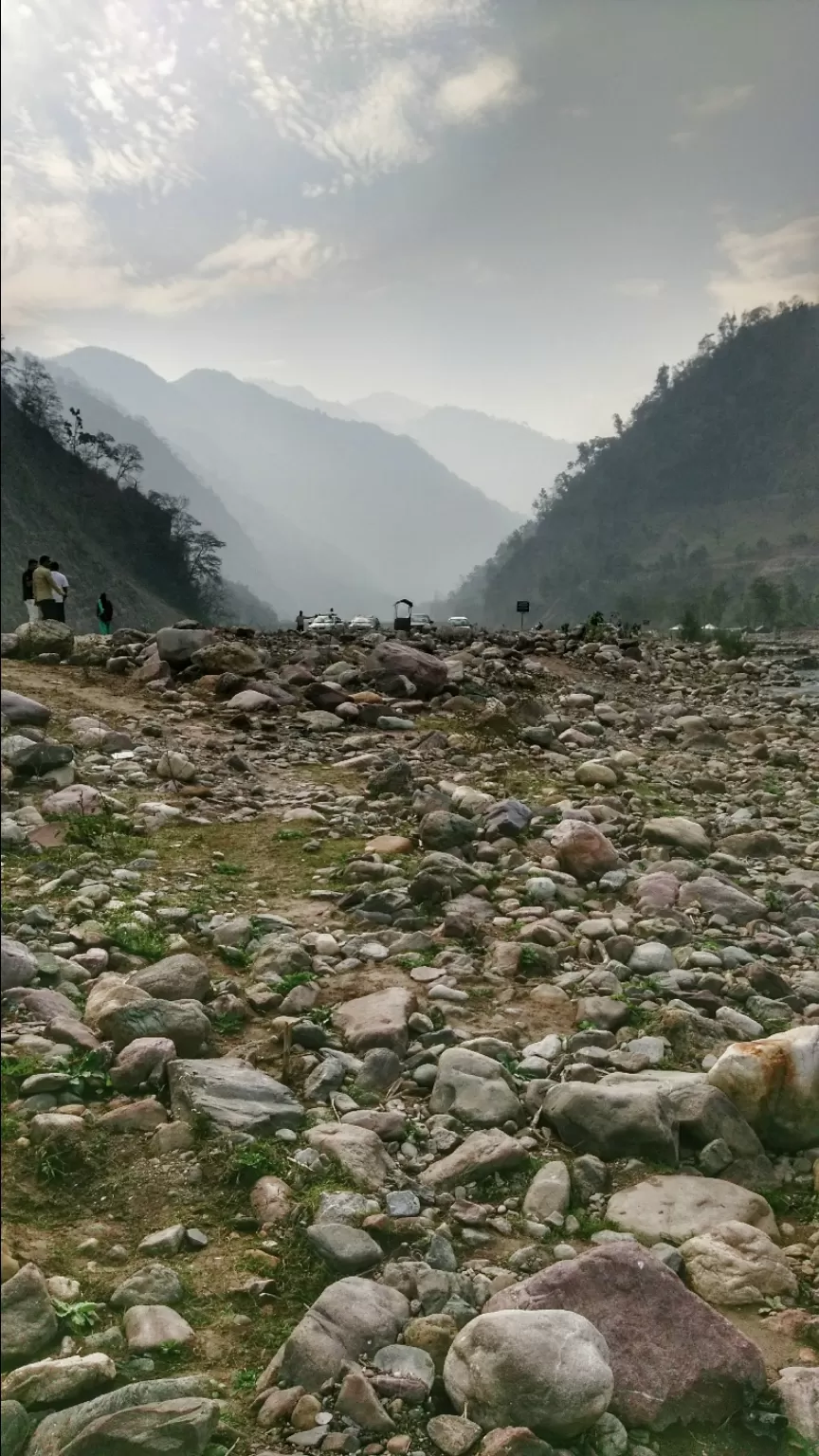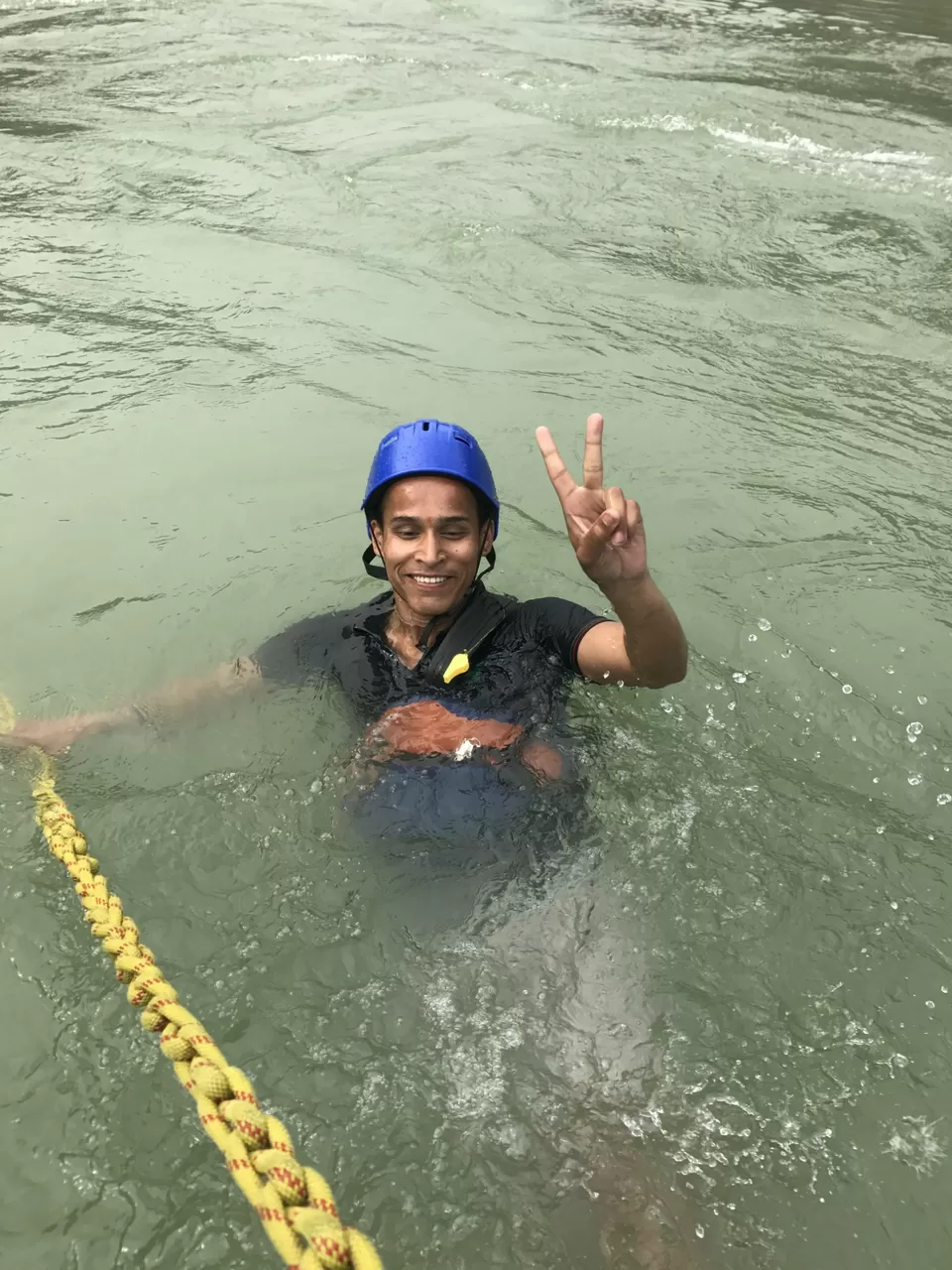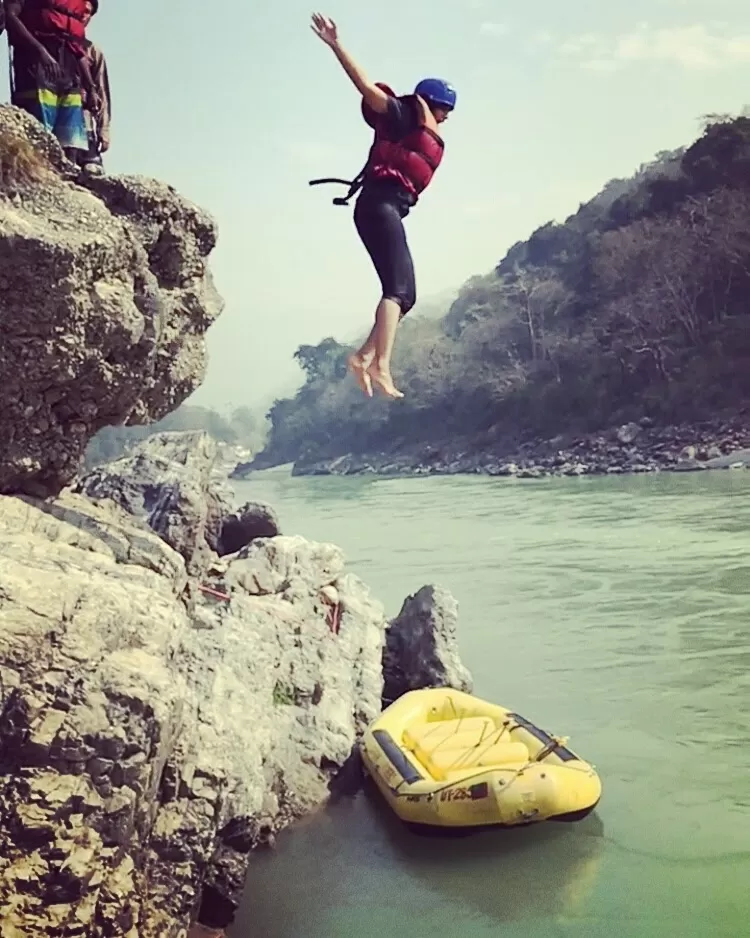 Day 2 (Rafting in the Ganga)-So all pumped up ready to go for the rafting in The Ganga , ate breakfast and headed out for rafting and faced as minor set back regarding the kilometers we had to go rafting for but we stood our ground and headed for the 24kms rafting that starts from Marine drive and there is also a 34 kms rafting from kaudiyala , and then we started of with the rafting , we came across some brilliant rapids and there are points where we can jump into the water and swim along with the rapids , HIGHLY ADVISED ;) and then after that we came across one of the best part of the rafting experience , CLIFF JUMPING , do not miss it , crazy fun , we finished off with the rafting and headed to the rishikesh town to book a bus for the next day to start our journey to josimath(Auli), but booking the bus wasn't a possibility and we were informed bu the bus stand folks to wait at shivpuri around 5.30 a.m. and there would be loads of buses .Hence we headed to the camp hoping we'd get buses to joshimath amd just chilled out for the rest of the day.
Cost for stay in the camps for 2 days + rafting + food – Rs 2000 per person for
Stay (Rishikesh) – Camp Footloose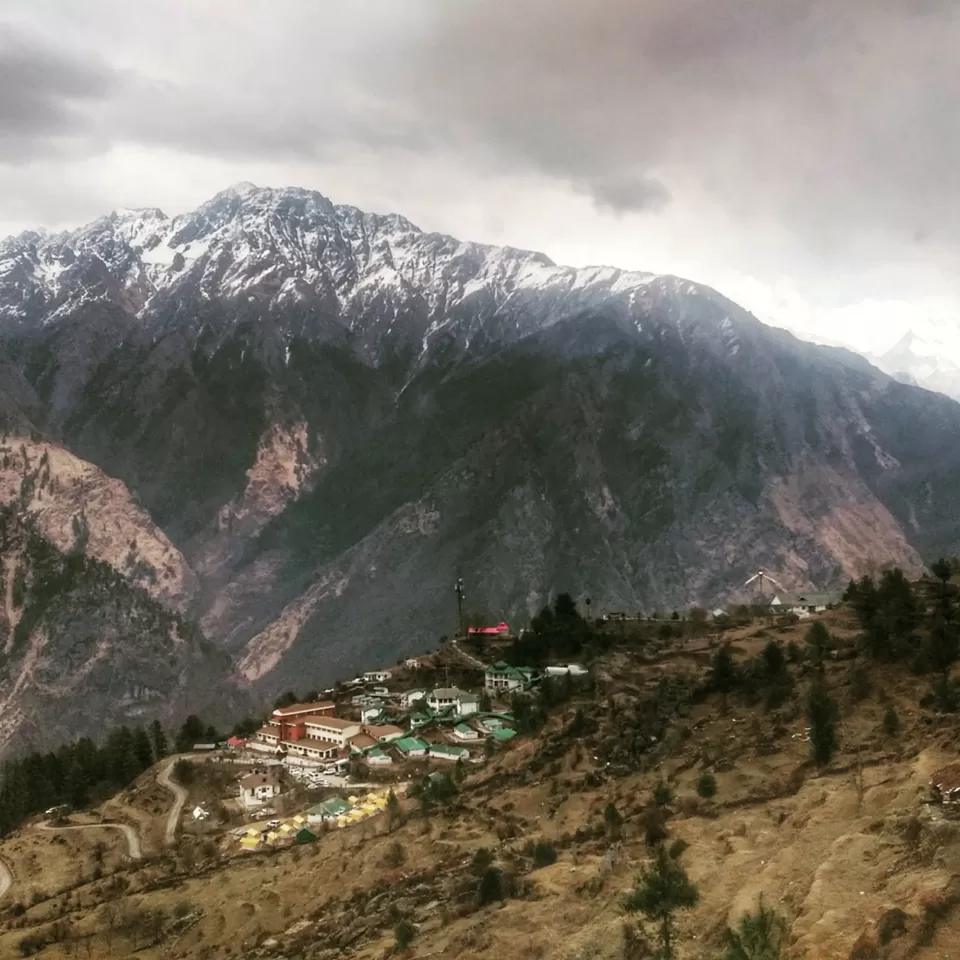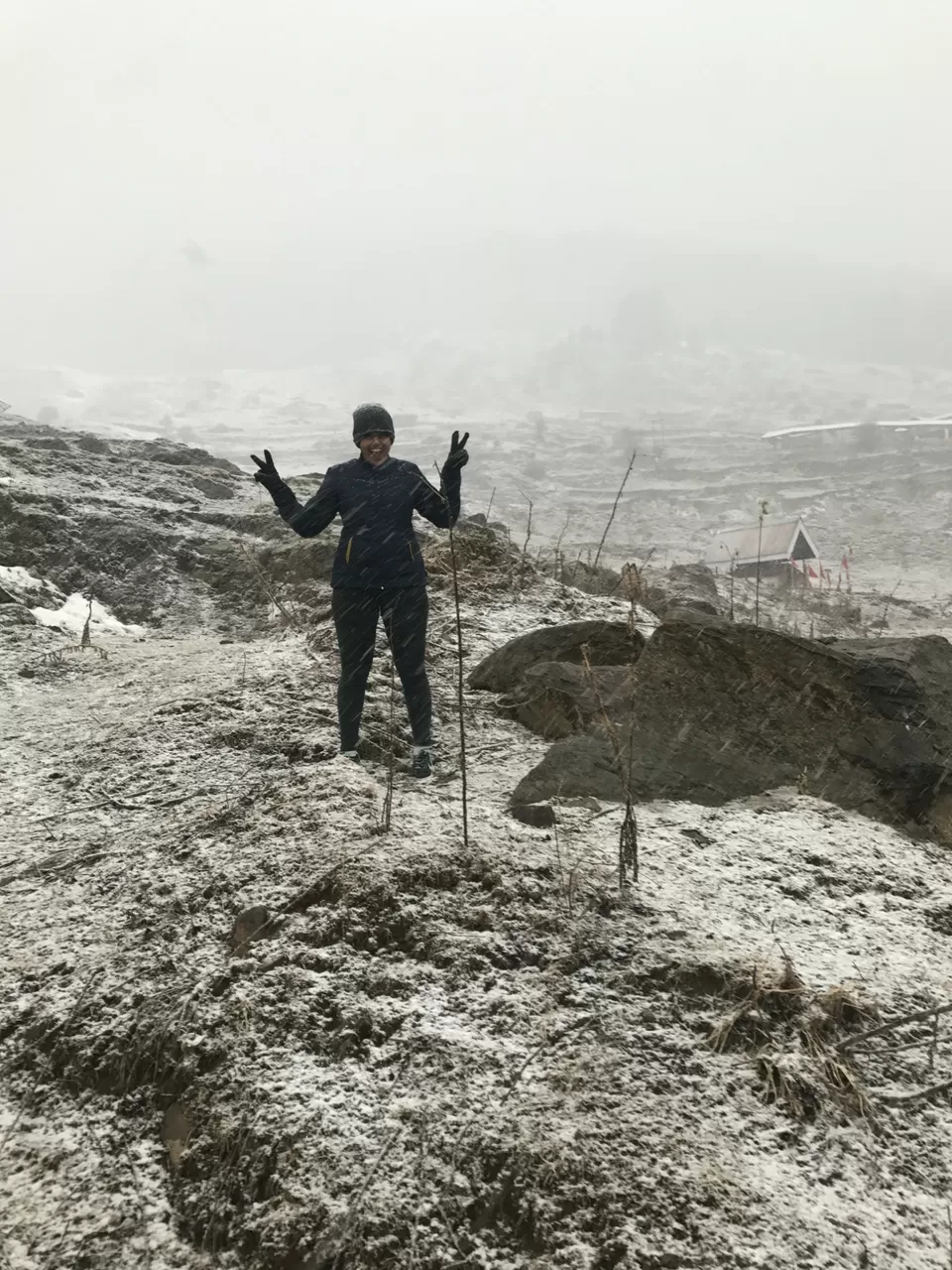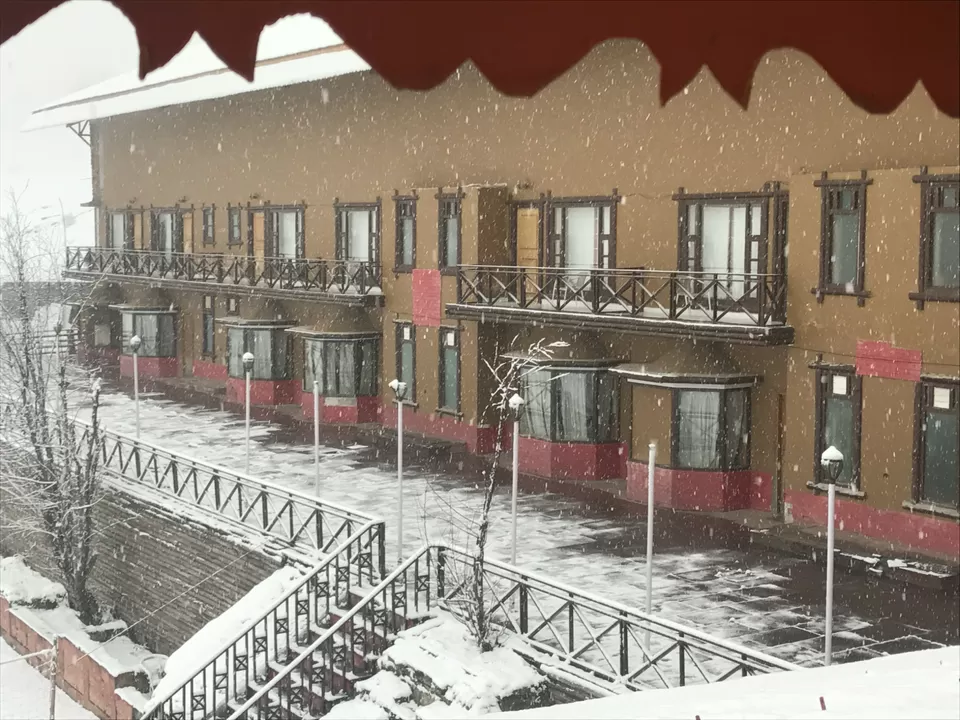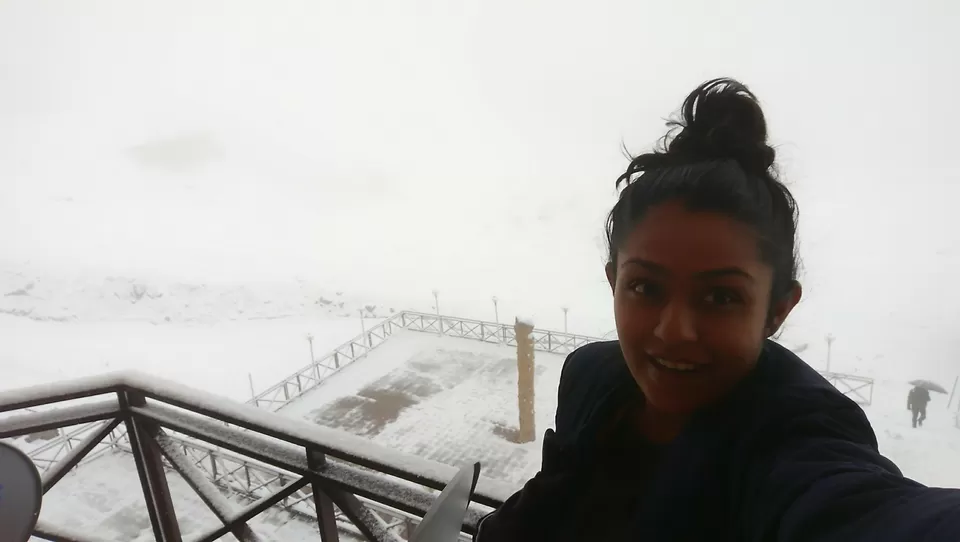 Day 3(It's all about the snow – Auli)- Well we got up by 5 , everything set , headed to the shivpuri stand to try our luck with the buses heading to joshimath(240 kms) or Rudhra prayag we finally got one after waiting for 20 mins , also ya'll can take cabs but they are just too expensive until you have a massive group , it makes sense then ,though that would be way more comfortable , we reached auli by 3 , it's almost a 9-10 hour bus drive , kindly keep your avomine(prevention of puke tablet) handy :P . And once you reach joshimath get in the rope-way to head to Auli( tower 8), Auli considerably has 3 resorts as of now, we stayed in the Clifftop resort, beautiful property with a very cosy feel to it . The day we reached there was hardly any snow in Auli we headed to the rooms feeling very happy with the property and also thinking of what we had in store for the next day. We came across some great people in Auli.
Info- carry your own drinks and smokes as it's hard to get decent drinks out there.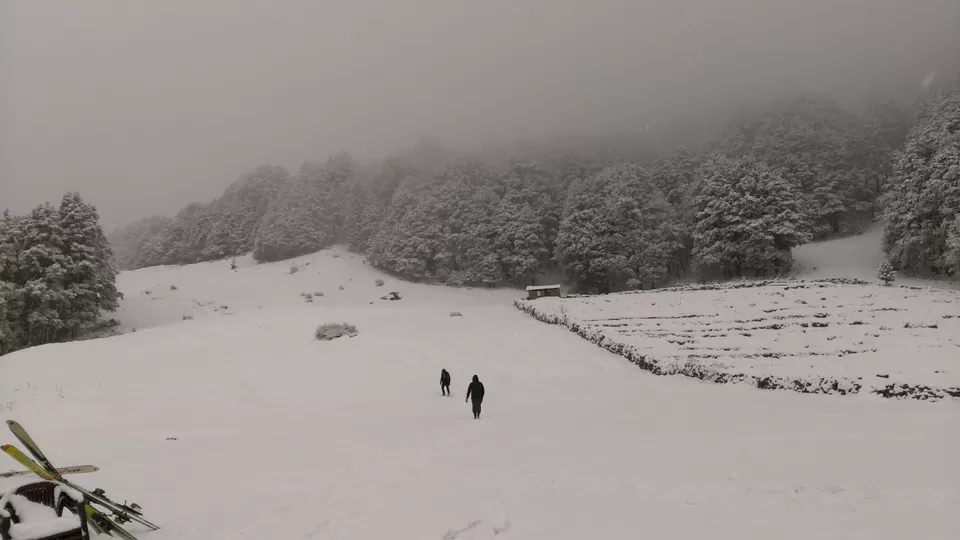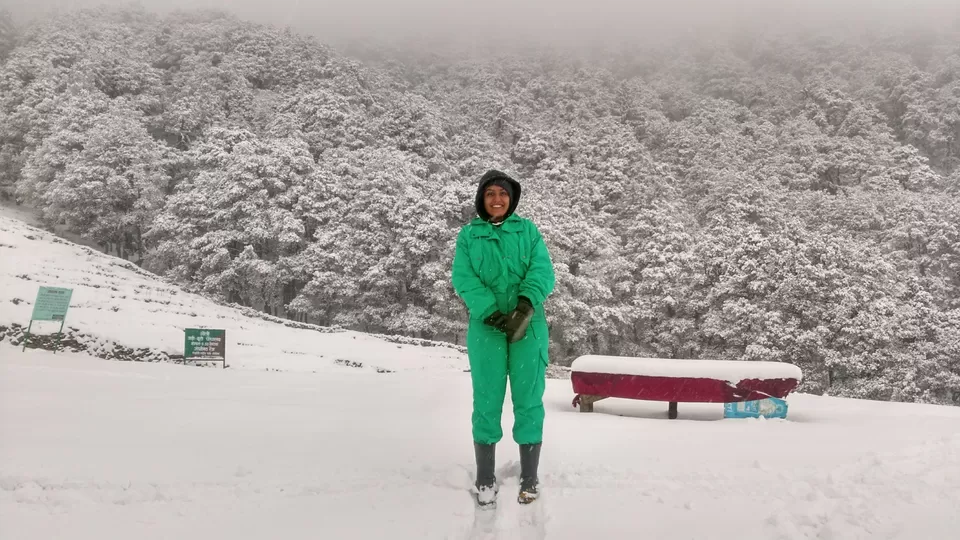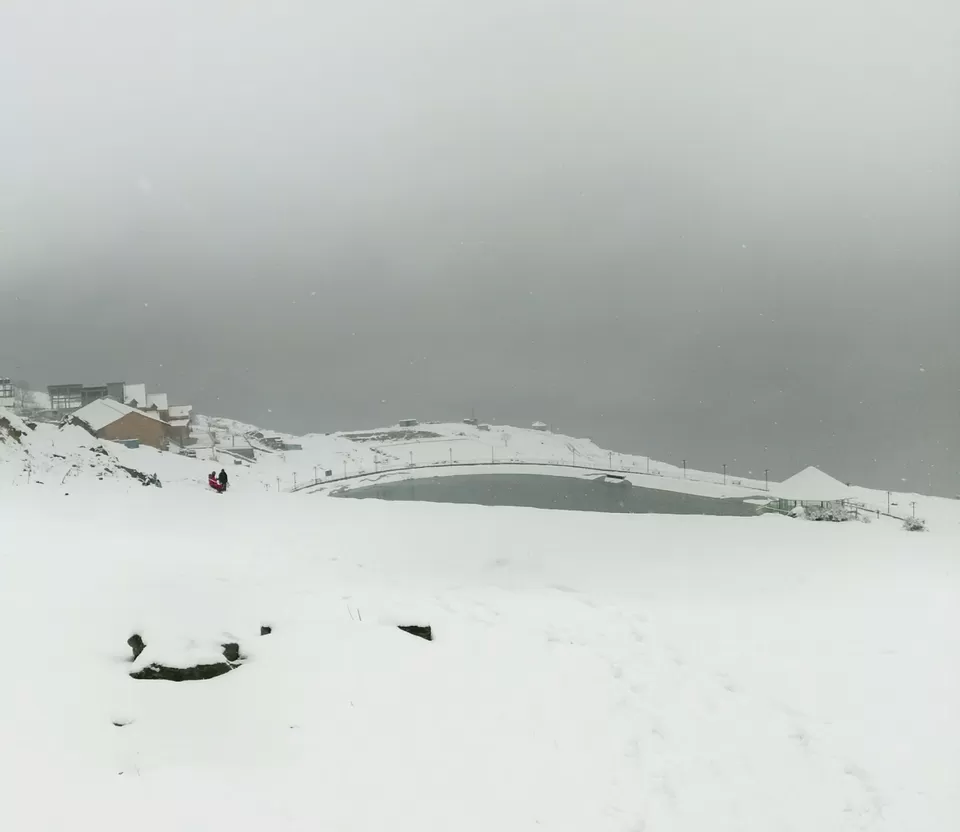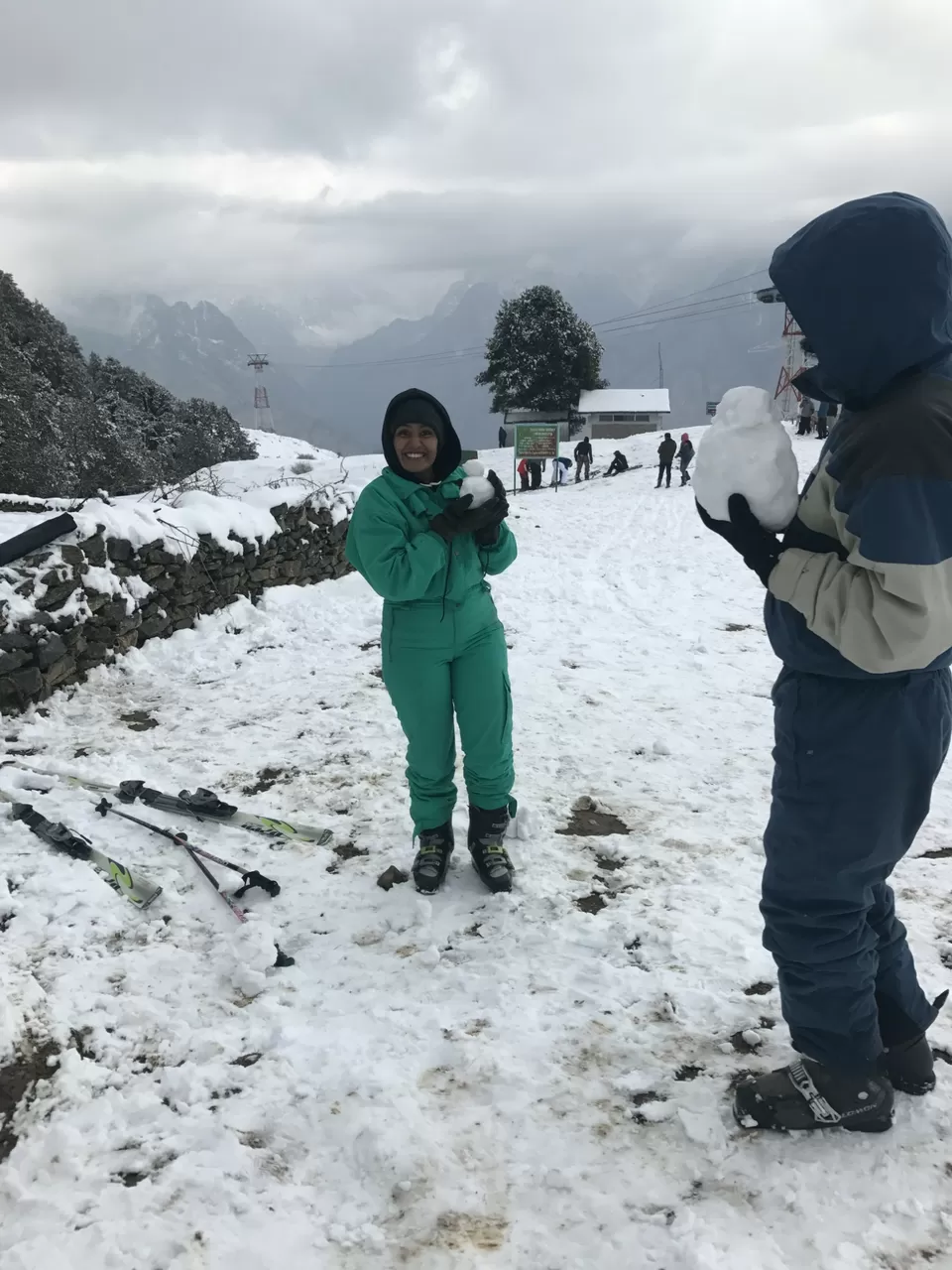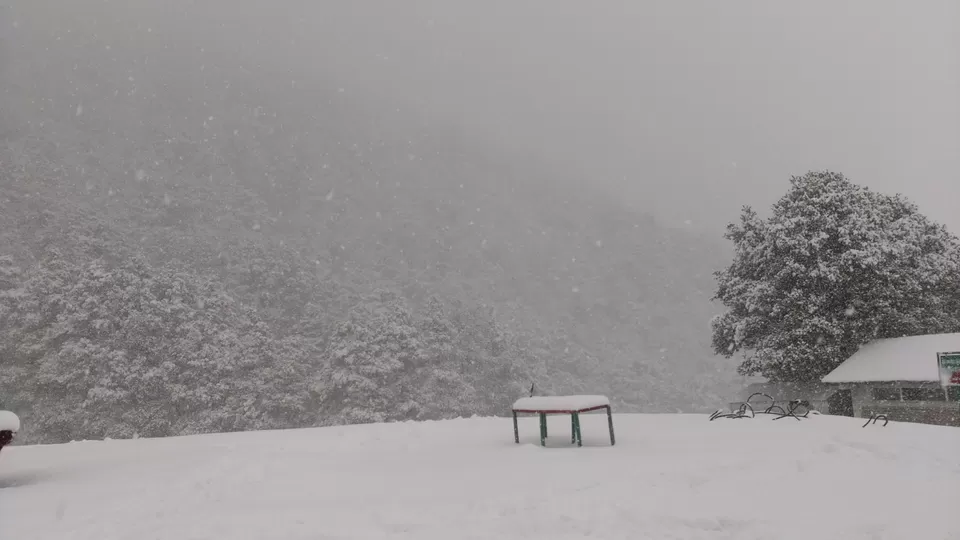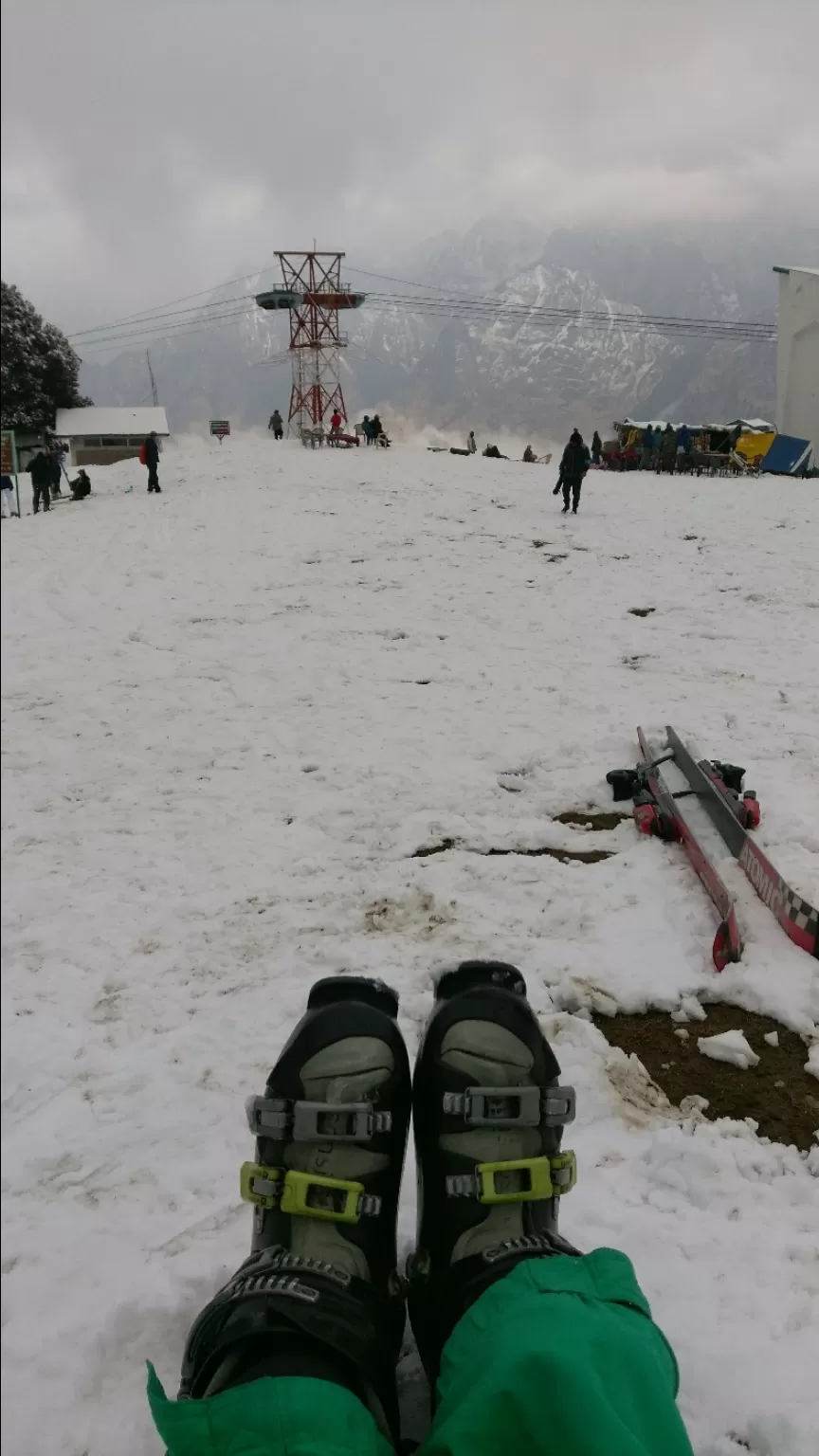 Day 4(The day of skiing has arrived :D) – Excited we got up and noticed it had snowed the previous day and it was an awe-inspiring sight in front of us , got some good breakfast in us and headed to get our skiing outfits on . So the thing about skiing is that , when you enquire about it online or with the resort folks they might just sham you , hence reach the place and there is a shop opposite to the resort who gave us the costume , 2 pairs of boots ( one to trek to tower 10 and the other to ski) and an instructor for Rs 800 – 1000 . Headed to tower 10 and started with the whole skiing experience , you can also opt for snow boarding and sledging . From Auli you have a brilliant view of the Nanda devi peak, don't forget to check it out .
Cost of stay for 2 days– Rs 12,000
Cost of Skiing – Rs 800 each
Cost of Ropeway- Rs 750 each (bothways)
Cost of the bus journey-Rs 350 each
Stay – Clifftop Resort (Auli)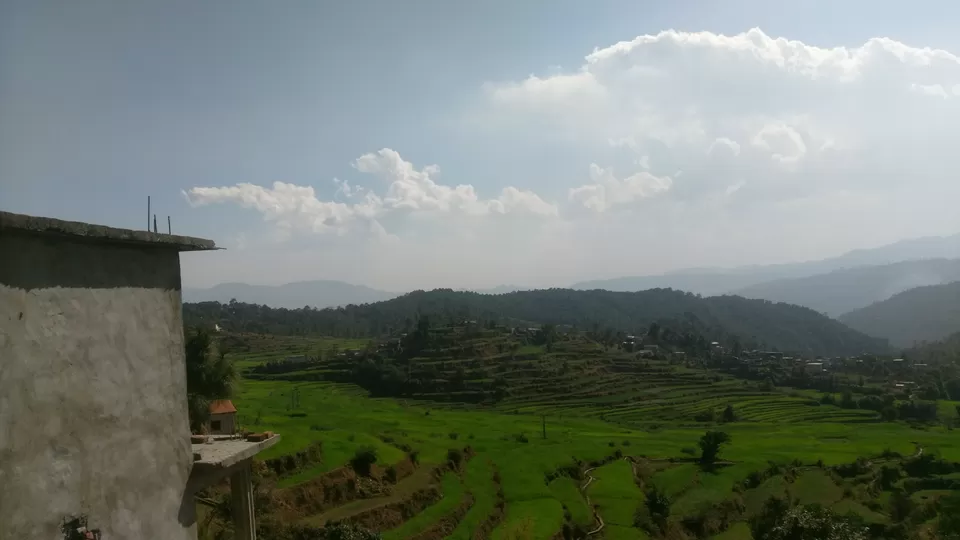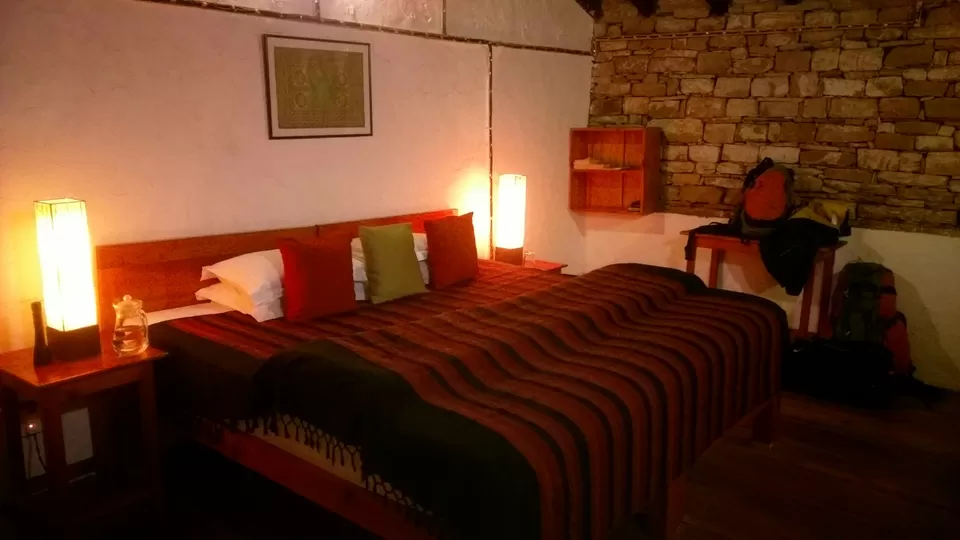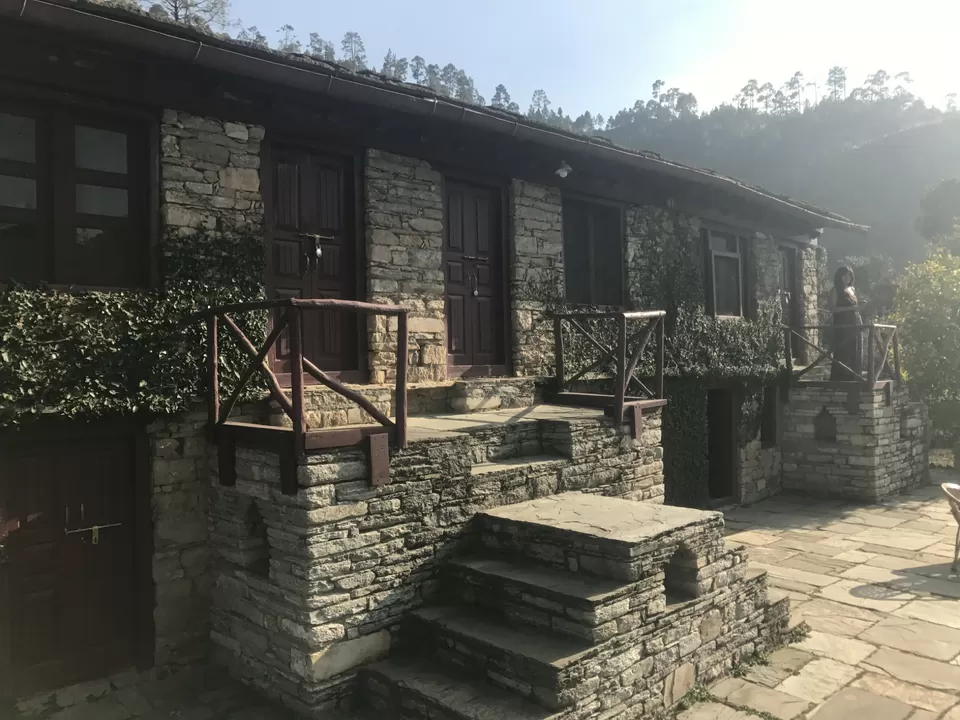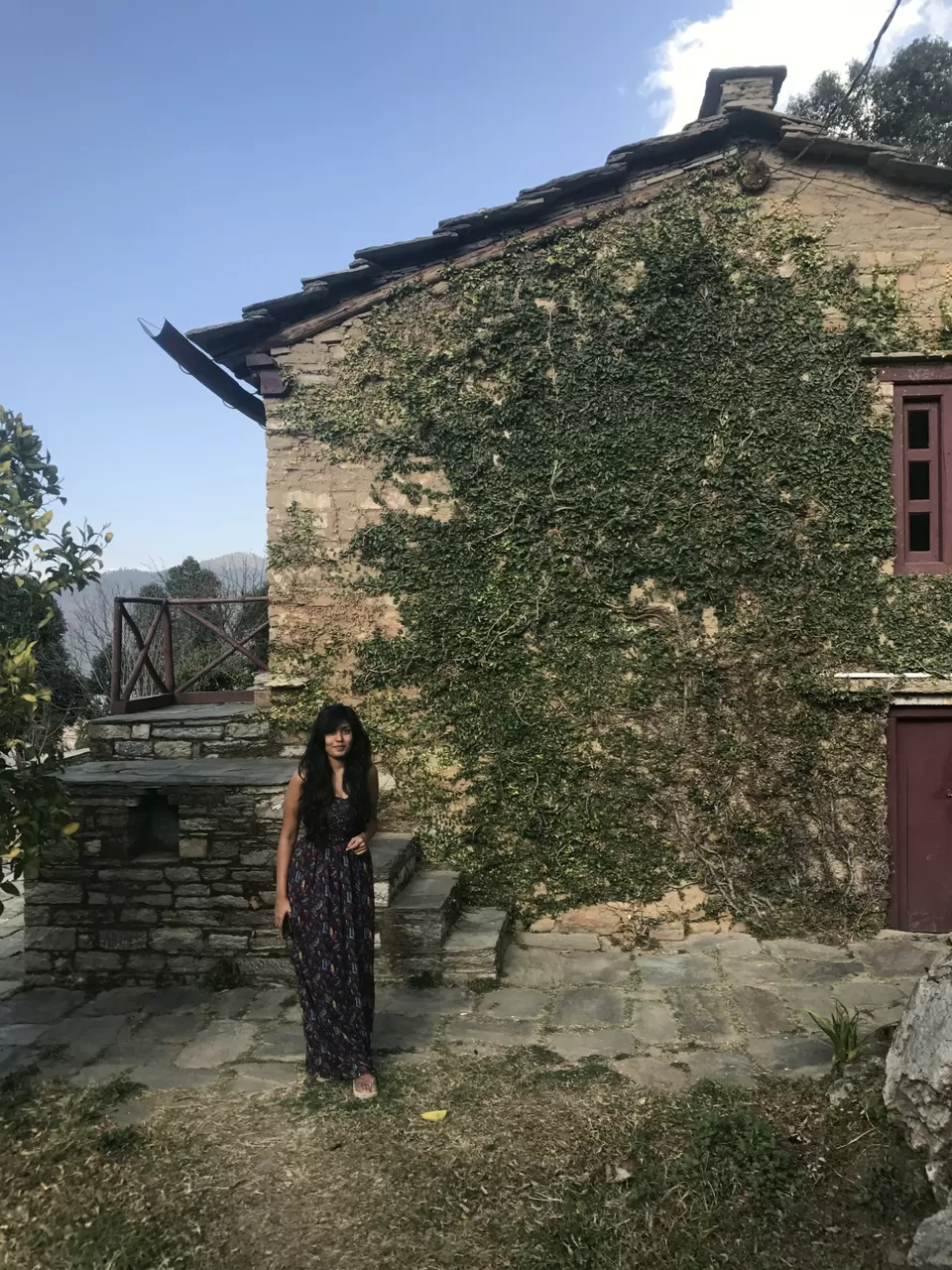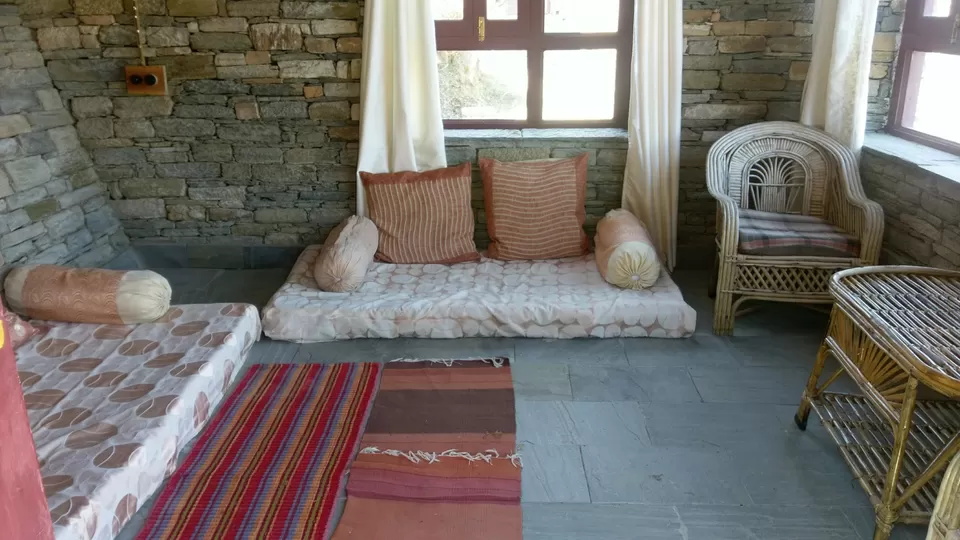 Day 5 (Journey through the ghats- Almora (Binsar))- So this place we decided on cause of the suggestions we saw on one of the sites regarding one of the prettiest stays in Uttrakhand to just chill . We took a cab to Almora cause there are very few buses heading to that place. Well please be warned , it's gonna be a bumpy ride :P . So after starting off at 6 from Auli we headed to Almora to stay at the most beautiful estate .It took us around 9 hours to reach the place. Once you reach the property you need to trek down to it and make sure you call the people to get the exact address.
Day 6( My Birthday )- This is the day we just lazed out in the property , ate some good food (which you can request for ) and just cherished the view from the stones houses we stayed at . What a way to peace-out. You guys can go for a cheaper stay obviously , but this was worth the stay. And the staff was very kind and made the food we asked for .
Cost of stay for 2 days- Rs 15000 (breakfast included only)
Cost of the cab from Auli to Almora- Rs8000
Stay – Itmenaan Estate , Almora.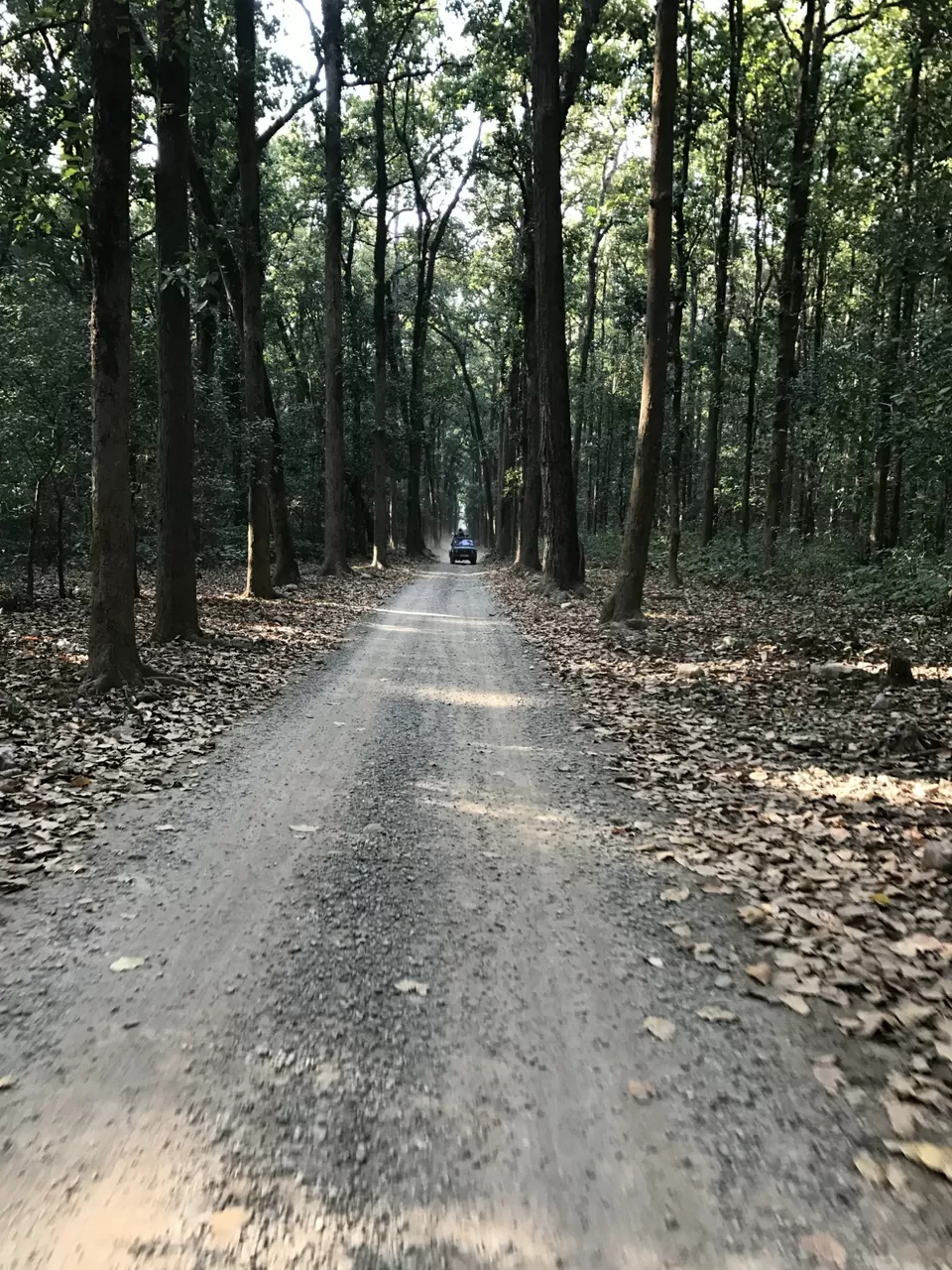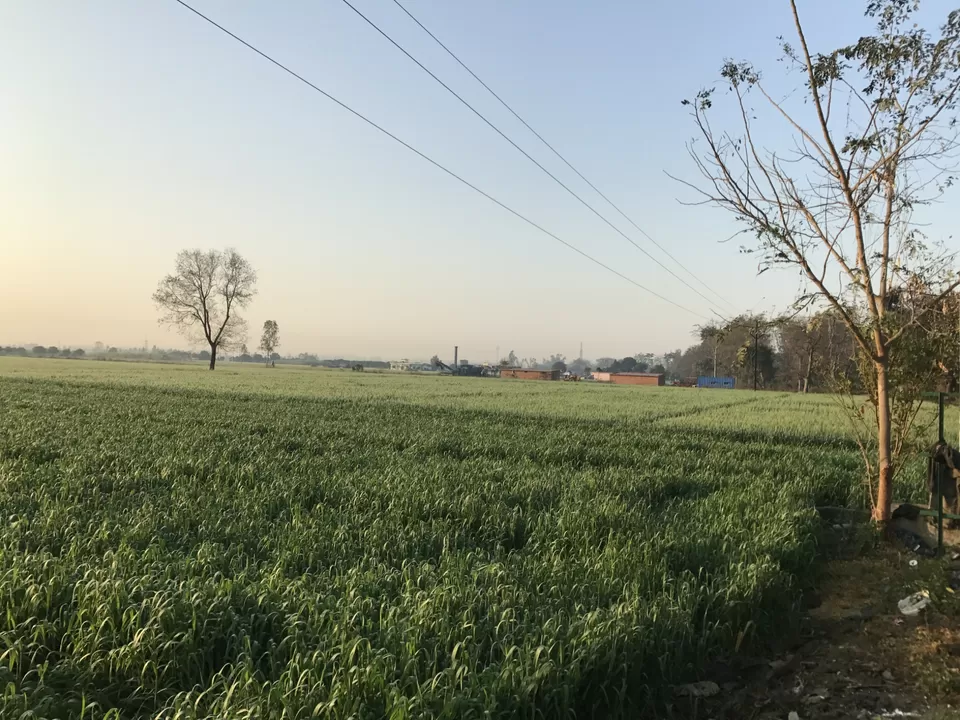 Day 7 (Drive to the Corbett)- So we started our trek from Itmenaan to reach the cab , then headed to Jim Corbett national park which was about 200kms from Almora and 250 kms from the resort around 7 hours . So about the stay in Jim Corbett make sure that you book the government stay 45 to 50 days prior to the visit cause that would be the best way to go about it as they take you for the Safari in the core area , for which the booking needs to be done online , we happened to miss the Core area safari which has the maximum possibility of you getting glimpses of the tiger , hence had to go for the Reserve area safari , which frankly wasn't great except the drive in the Jeep ;) . We booked another stay in Corbett called the Den, lovely stay though. Reached the place in the evening and were pretty happy about the resort amenities and stuck around the property for that day .
Day 8( Safari )- Cause we had'nt booked the safari online , we went about the safari in the reserve forest area. You can either plan on the morning safari or the afternoon one , we opted for the afternoon one and went for it , we just came across a few deers and loads of monkey's , a little dissapointed but we went back to the resort and spent some time there .
Cost of stay for 2 days(breakfast included) – Rs 7000
Cab cost to the Den– Rs 4000
Day 9 (Homeland)- So this is where it ended for us the travel in the mighty Uttrakhand , we headed back to Dehradun which was about 250 kms from Corbett and reached the airport around 1 after a 6 hour drive and took the flight back to Blore with a layover in Delhi for 3 hours.
Cab cost to the Airport- Rs 6000
Clothes essential for the trip – A good jacket , thermals , comfortable walking shoes , a warm beanie , good pair of thermal socks , gloves .
All in all a travel well done .
Frequent searches leading to this page:-
tourist places near dehradun within 150 kms, top places to visit in dehradun for family, romantic places to visit in dehradun for couples, places to visit between dehradun and mussoorie