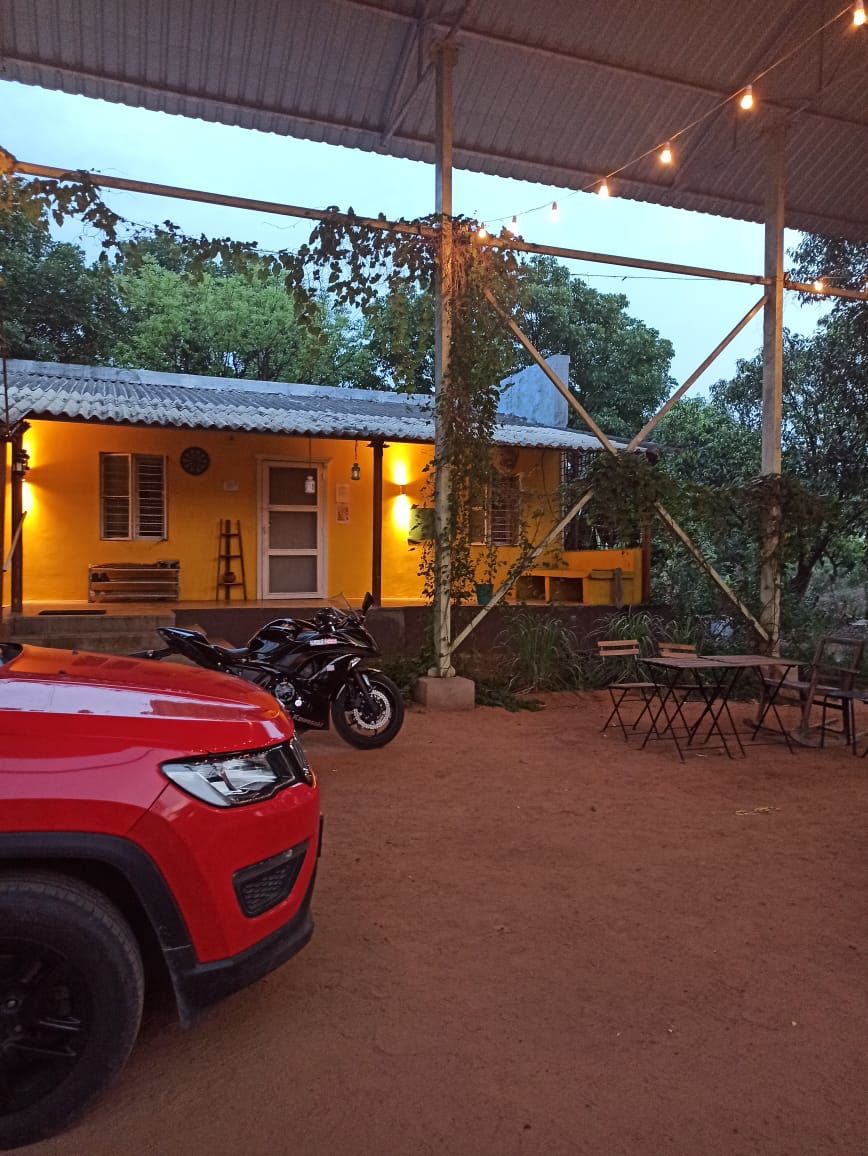 Hornbill Ranch Organic Farm Stay is smacked right inside a five-acre orchard. If your idea of an escape is walking away from a concrete jungle into a farm, Hornbill is all you need.
The fact that you'll stay on a farm that harvests fruits like guava, dragonfruit, pomegranate, mango is what makes it awesome. You are sure to experience a slice of leading a simple farm life. Stretch on the hammocks under the trees or go play a sport or two. Hornbill has sports equipment that'll sort your evenings but even otherwise, you can take a stroll in their orchard and Instagram those dainty lotus ponds. Cannot leave your pet behind? You can take him too for this is a pet-friendly place. Although pets are not allowed into the rooms, you're going to have your beloved in your sight.
Make sure that you dress comfortably. Wear proper shoes because you're going to explore a lot.
Hornbill has a well-equipped kitchen for you to cook. You can request the good peeps at the farm to cook a simple vegetarian meal at an extra cost too. Otherwise, there are plenty of dhabas nearby that you can check out.
https://www.makemytrip.com/hotels/hornbill_ranch_organic_farmstay-details-hyderabad.html