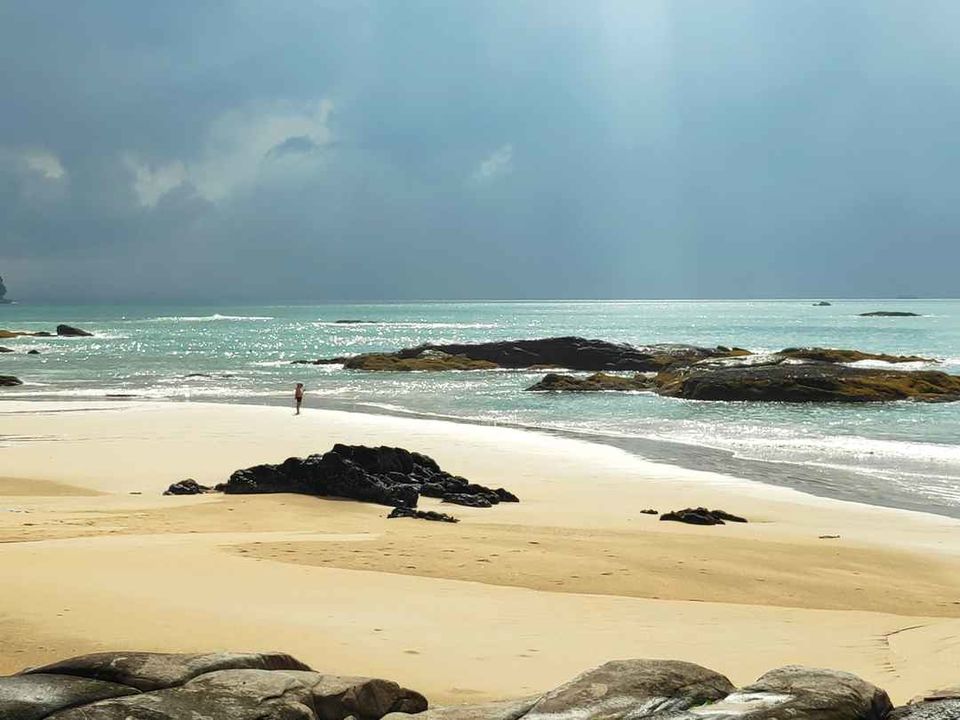 So, we took a night flight from Bangalore to Phuket that departed Bangalore at 2:15 Am IST and reached Phuket at around 7:30 AM. Its a 2 hour drive from Phuket airport to Khao Lak city. The drive was beautiful with views of lush green hills around and spectacular roads. I need to mention that I was traveling with my 4 year old son which is a challenge as well as the most fun part of the trip.
He enjoys traveling and is a good travel partner. But our travel plans have to suit his needs. Upon reaching our resort (Khao Lak Laguna Resort) in Khao Lak, we were dead tired and wanted to hit the bed. We were welcomed with refreshing tea. Rest of the day was spent in sleeping. The resort is by the beach with amazing sunset view. We took a walk in the evening by the beach.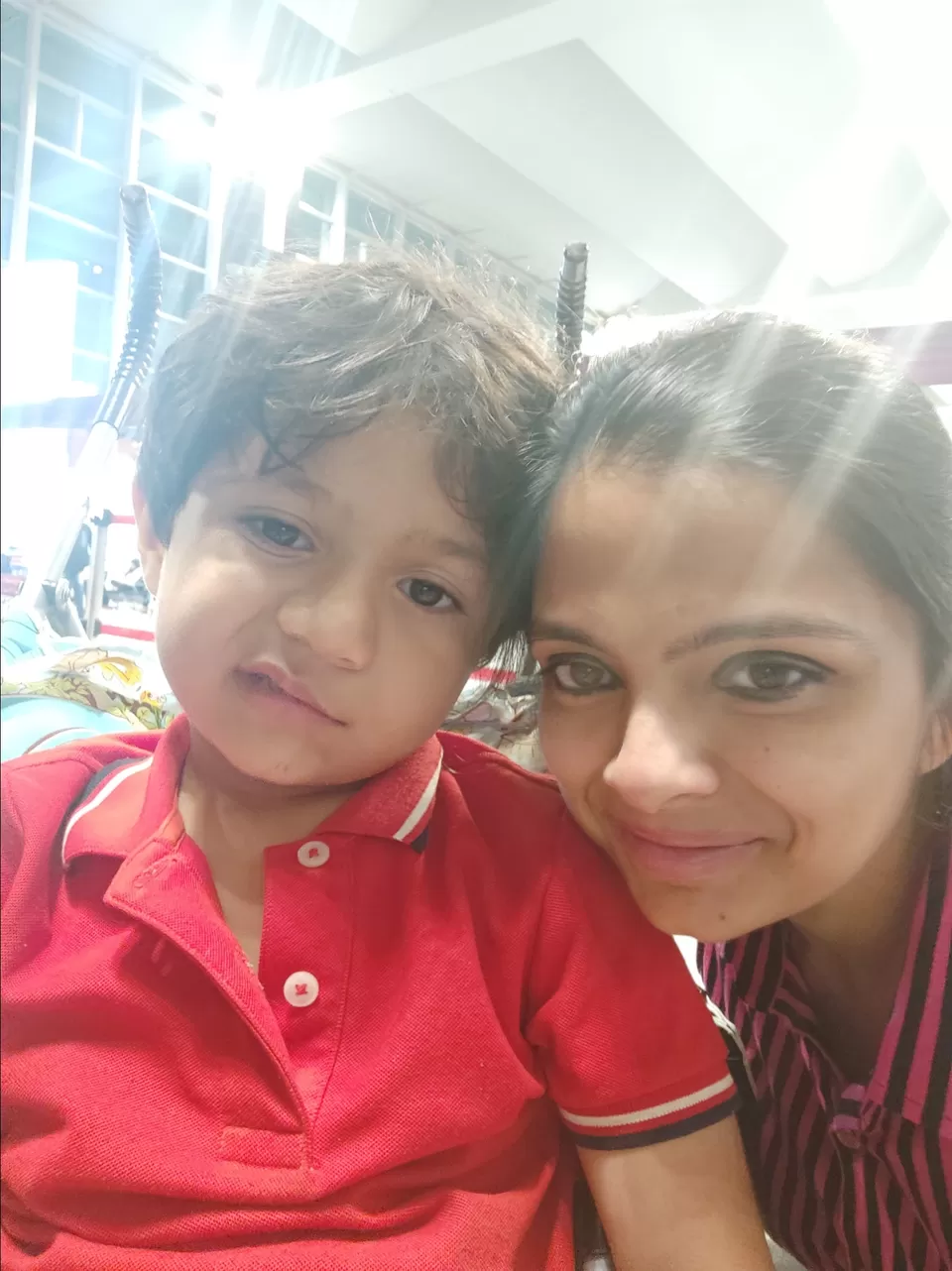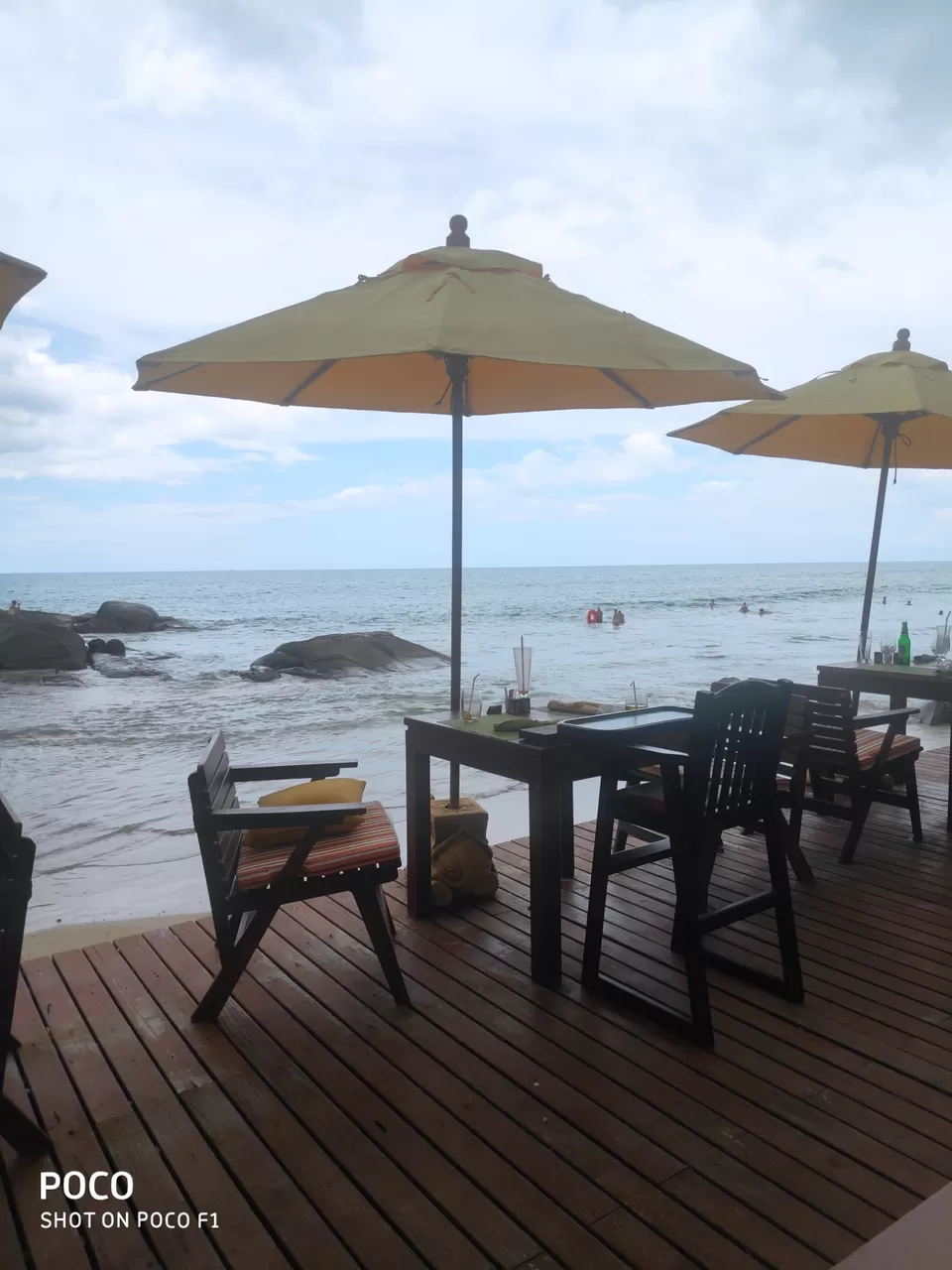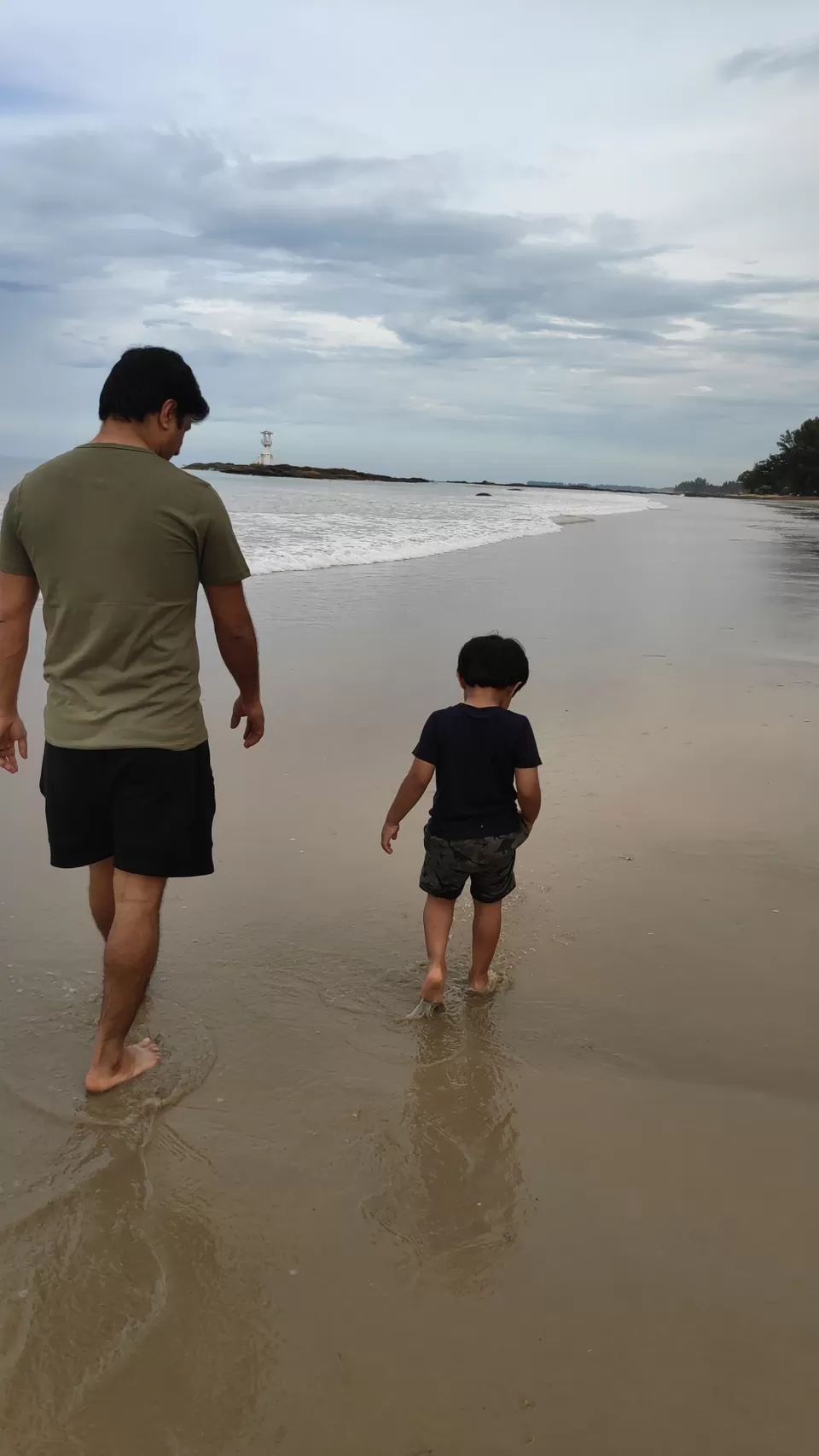 2nd day also had to be spent relaxing and roaming nearby places like Khao Lak center and Khao Lak night market. The streets of Khao Lak is quite vibrant at night with cute little cafes and pubs playing live music. There are a number of Thai massage centers which offer the best of massage at prices as low as 300 Baht. I felt they were therapeutic.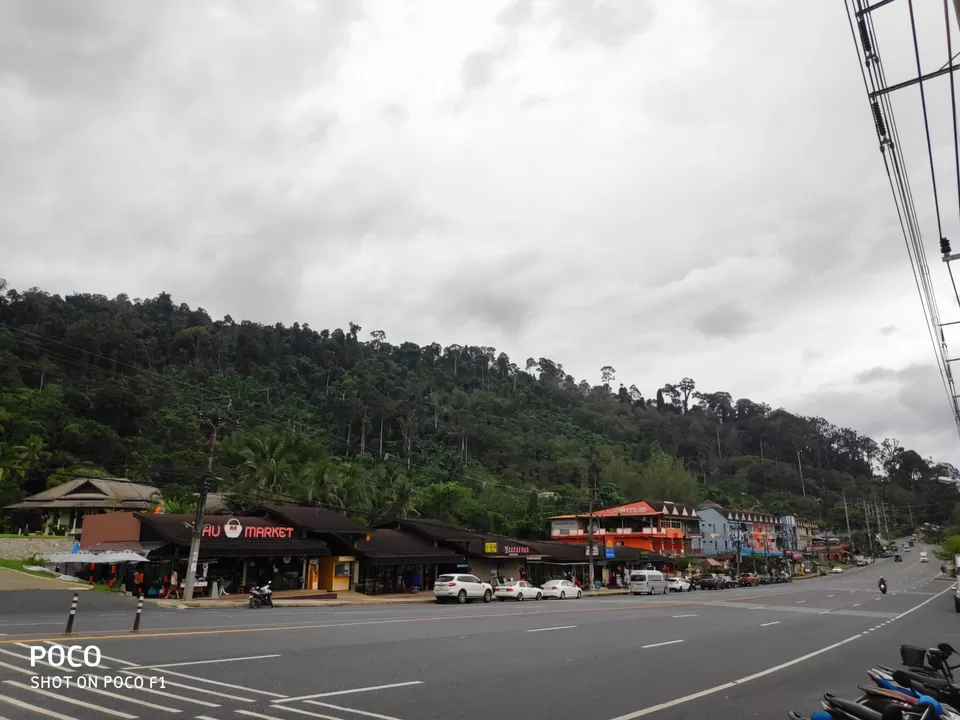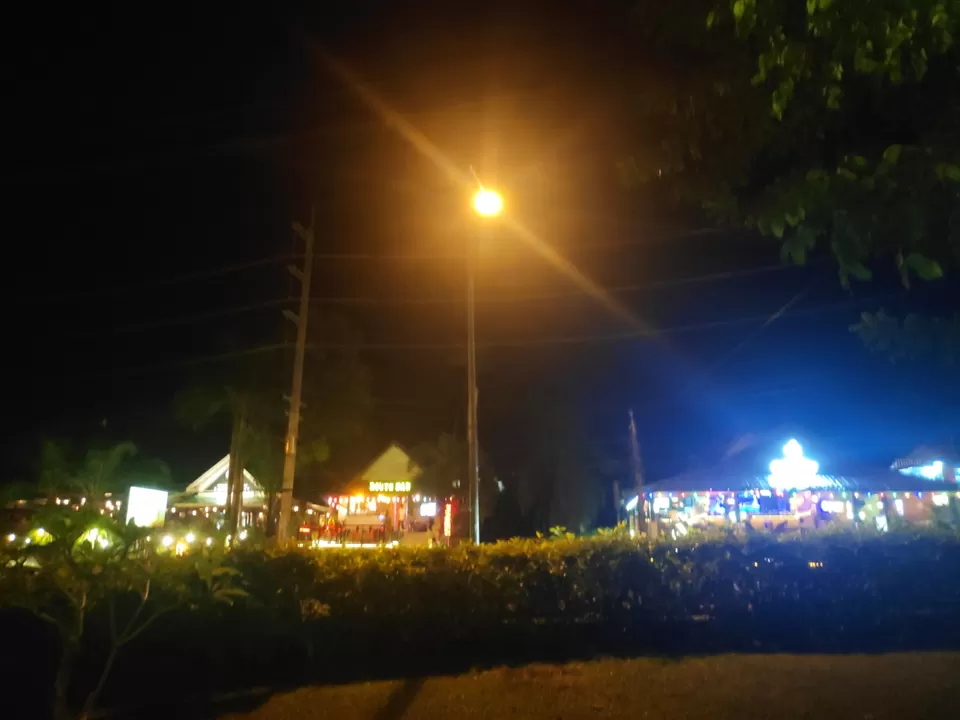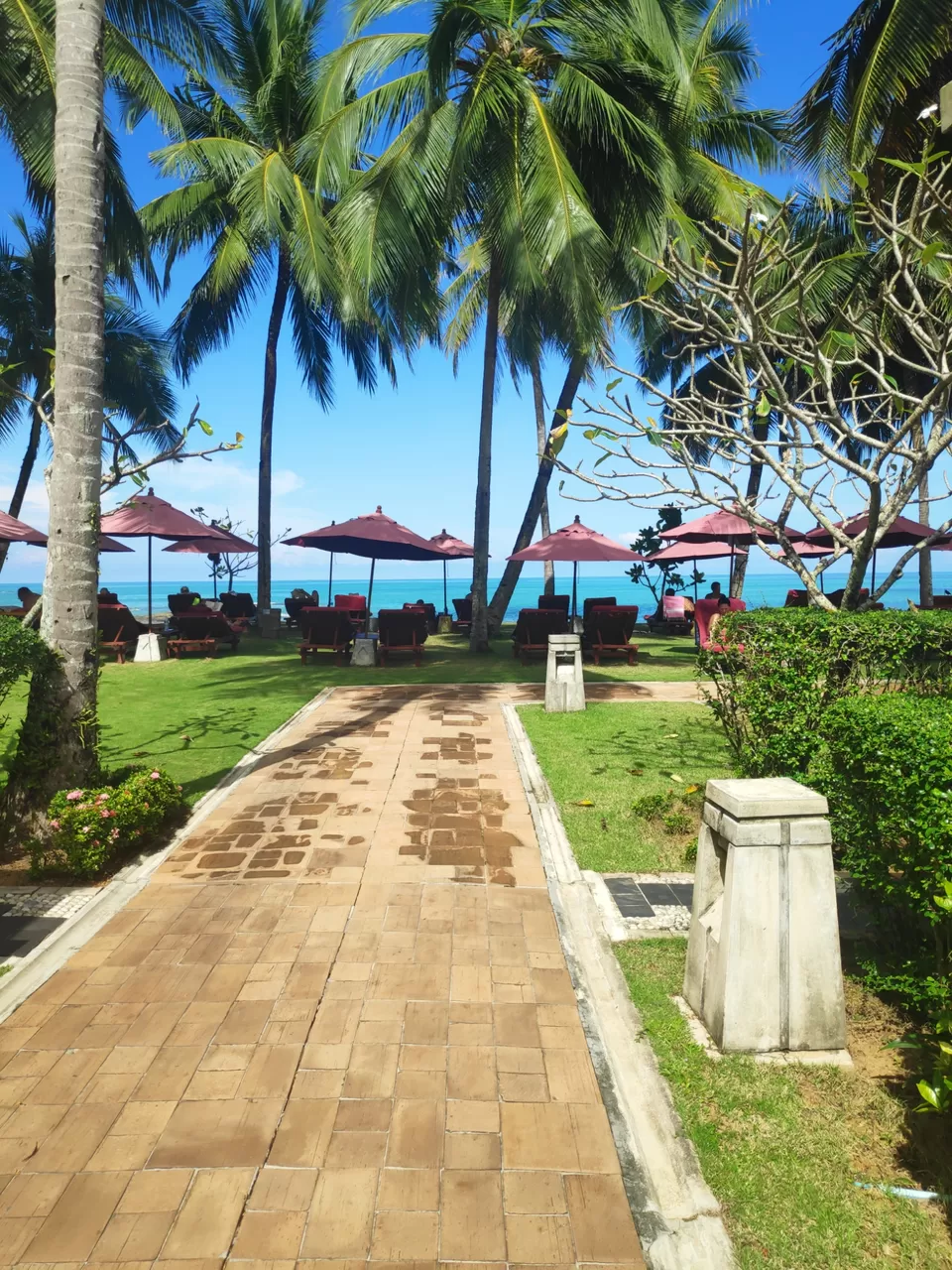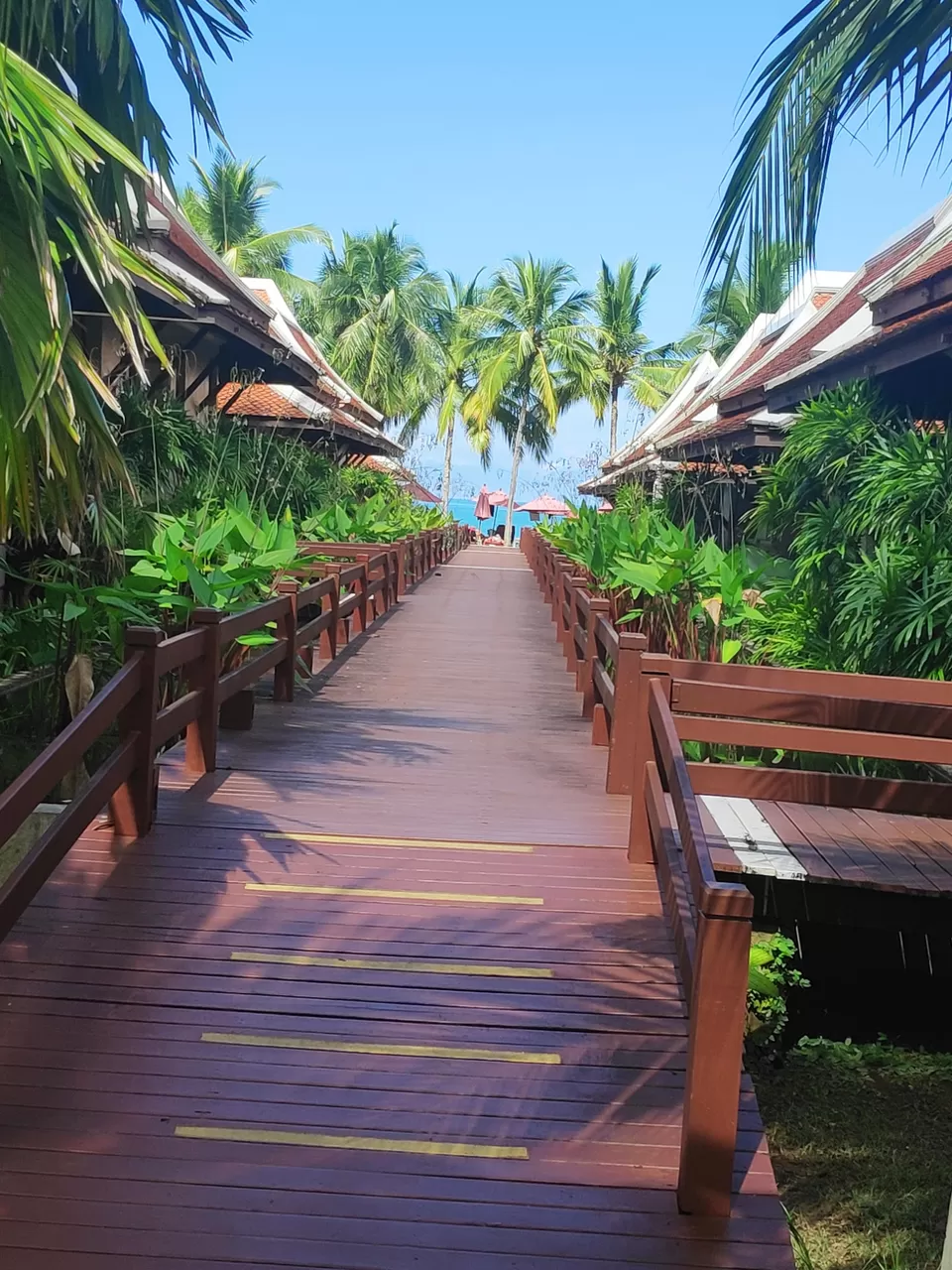 We decided to visit the turtle farm in Khao Lak which is under the patronage of the HM queen of Sikrit and is at the Royal Thai Navy Sea Turtle conservation center, Phang Nga Naval Base. Its a kind of nursery for various species of sea turtle in Andaman sea birthplace. They hatch and nurse over 10000 turtles to make them ready for releasing back to sea. There are 5 sea turtle species found in Thailand: Leatherback, Olive Ridley, Loggerhead, Green and Hawksbill. The naval center focusses on Green ane Hawksbill turtle.
Also, the naval base has a beautiful white sand beach with breathtaking view.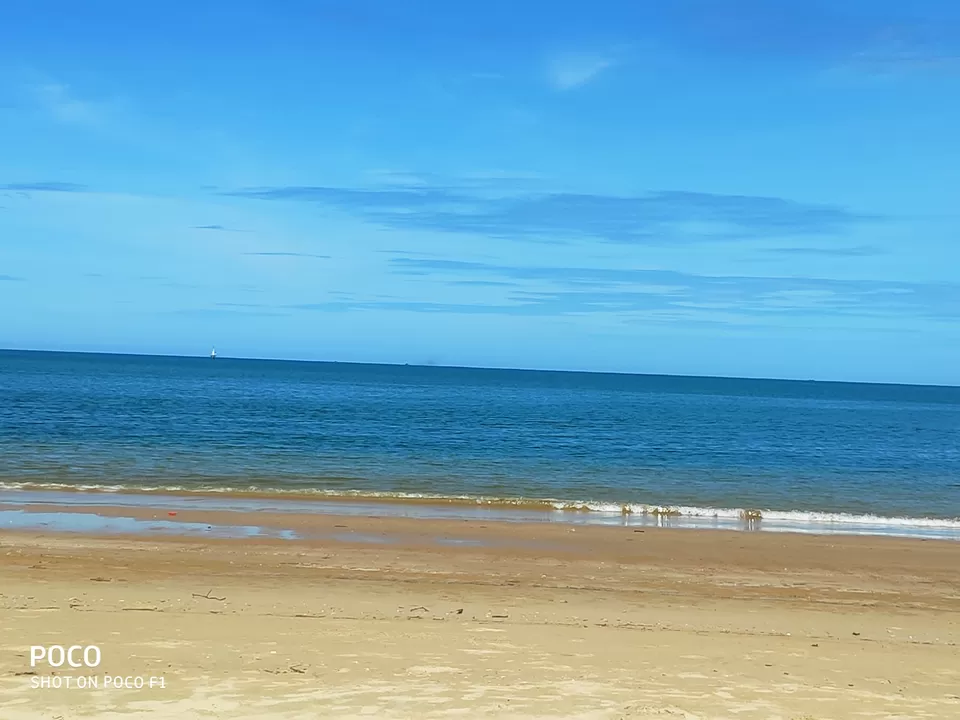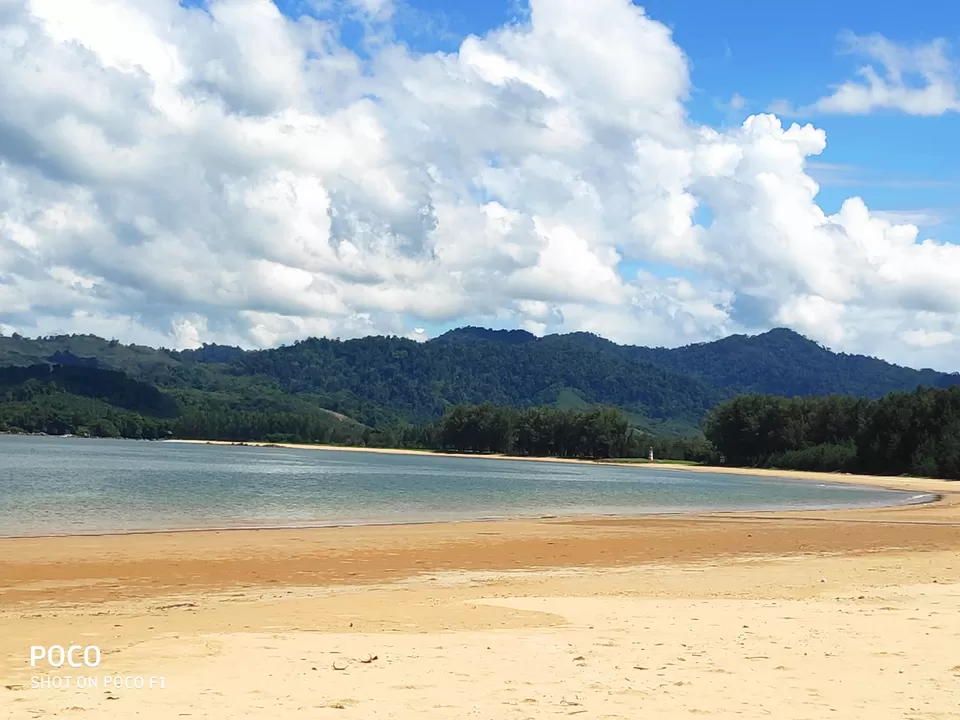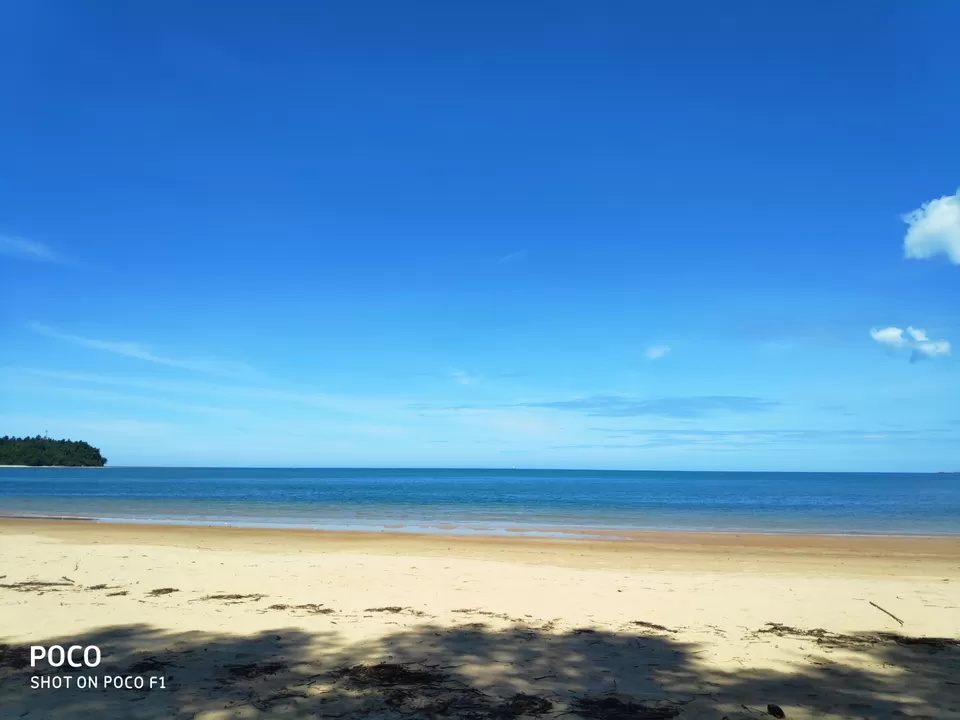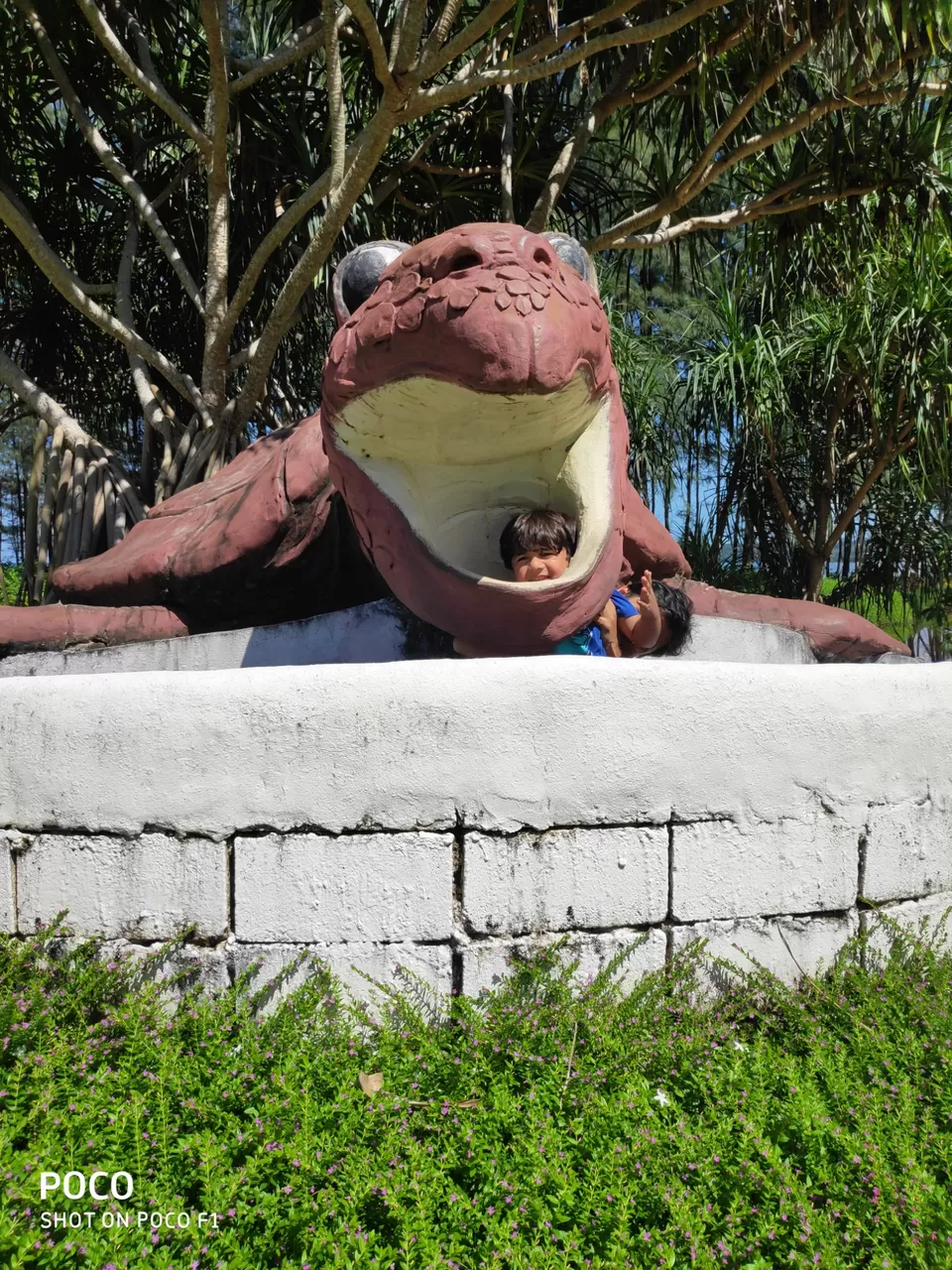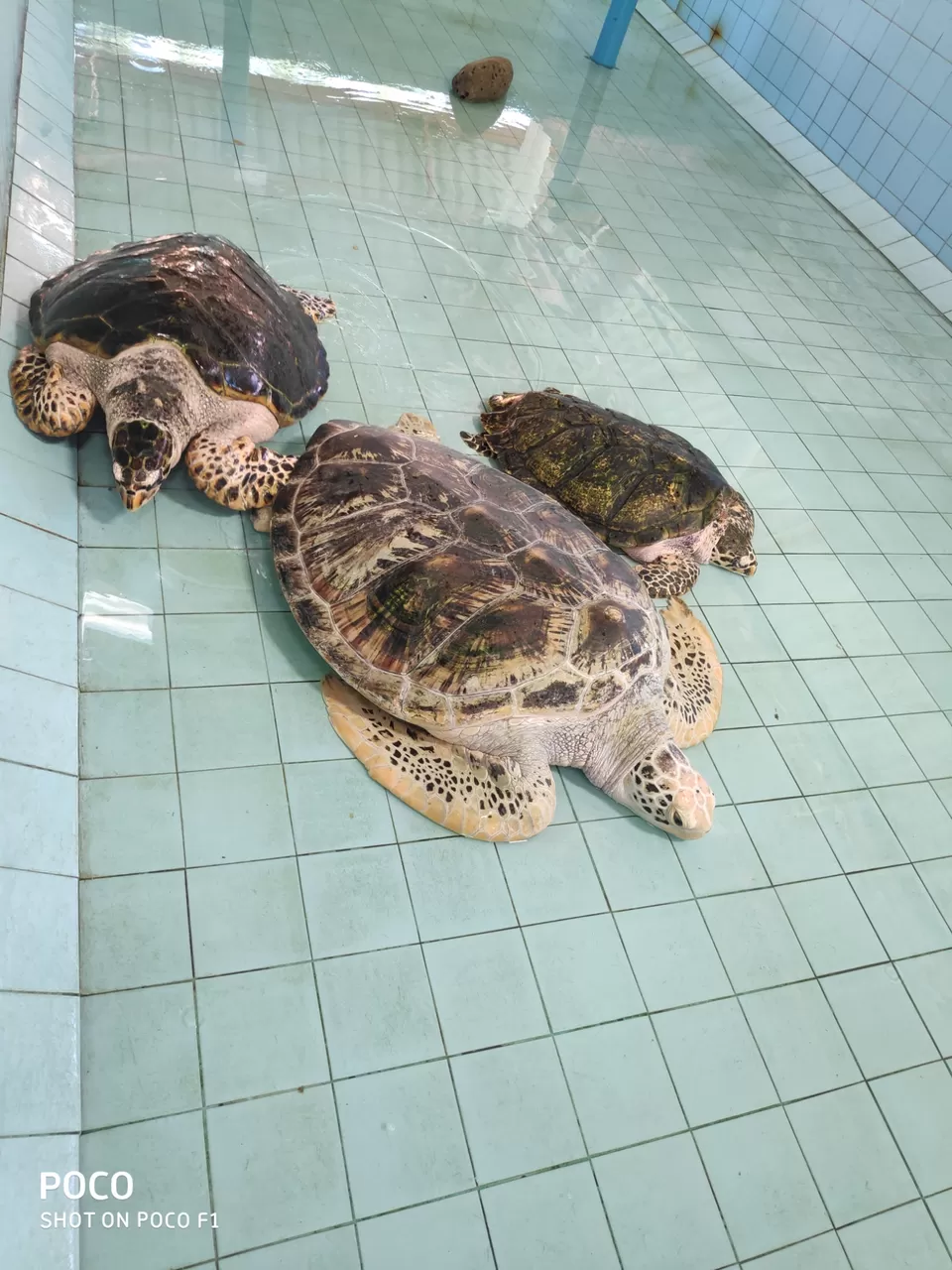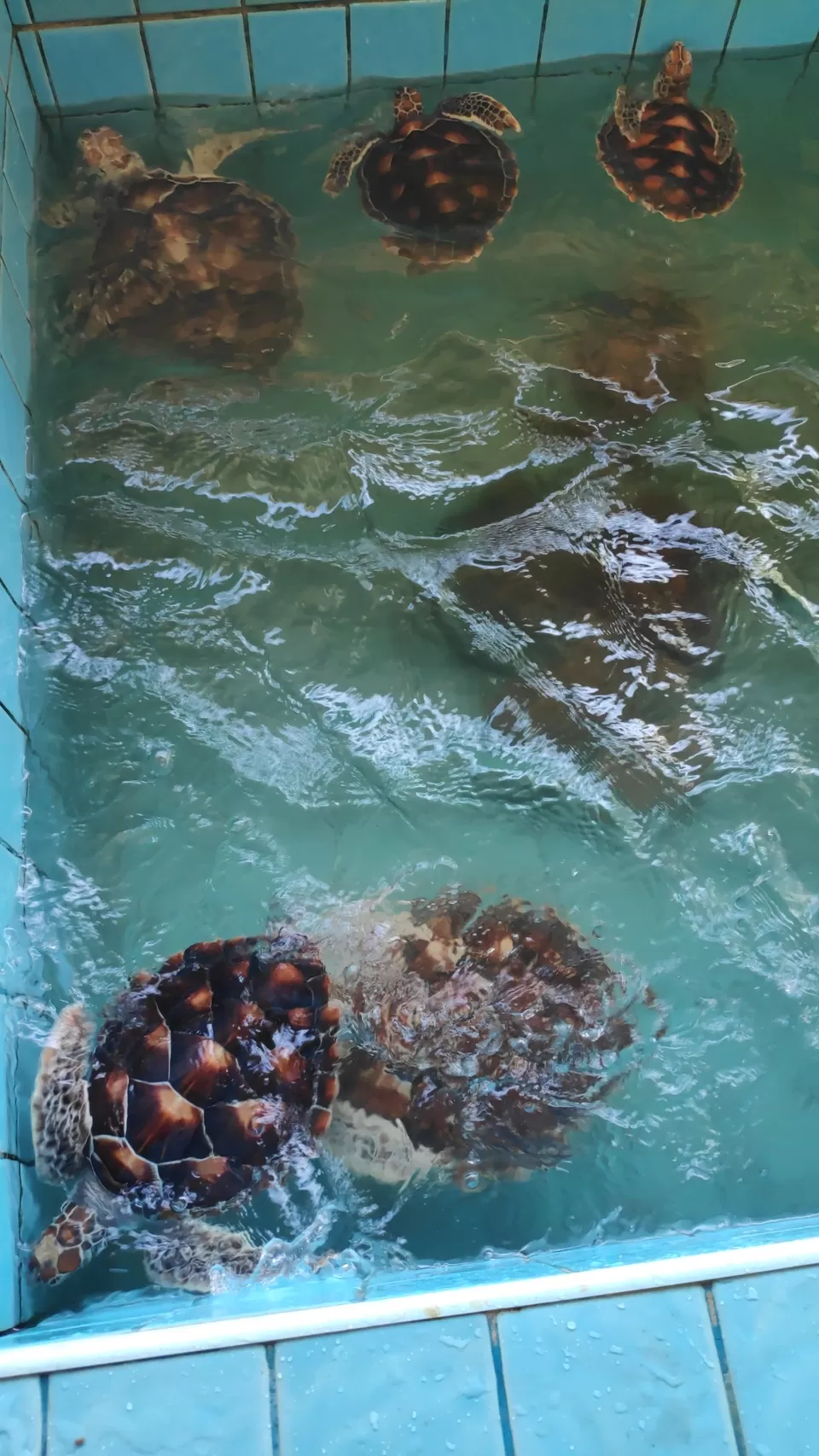 So this was the day when we decided to do Island hopping to the famous Phi Phi Island! We decided to take a package tour from Sea Star holidays. They are extremely meticulous in their planning and systematic. We started at 6:45 from our hotel. We had to reach the pier by 8:30 which was located at Phuket bay. We packed enough supplies of bread butter , milk for our little one as it was gonna be a long day and could have been exhausting for him.
Upon reaching the pier , everything was color coded and we were part of the blue team. We were given band according to the color code. Some 30 minutes were spent in providing guidelines to all excited travelers. We were shown the route map. We were to first visit Phi Phi don island, then Phi Phi lae island which was to be seen through our boat itself as the government has put some restrictions for visit there. The Maya beach famous for the movie The beach starring Leonardo Di Caprio is located at Phi Phi lae island. Lastly we were to visit the Kai island.
It was a comfortable speed boat with around 45 travelers. The team from Sea Star were very hospitable and kept us entertained throughout with their funny anecdotes. The boat had supplies of water, soft drink and tid bits for eveeyone. We stopped near Phi Phi don for Snorkeling for around 30 mins. There were butterfly fishes and corals. At around noon we reached the island. Lunch was arranged for us at the island. It was one of the best food we had in Thailand. We ate to our satisfaction .
Next we sailed towards Phi Phi lae. We saw the monkey beach from the boat, the Maya beach and enticing lime stone formation of rocks which makes you wonder at the ways of nature.
Lastly we reached at Kai island, where we had some snacks and juice. The beach was lovely. We had fun at the beach.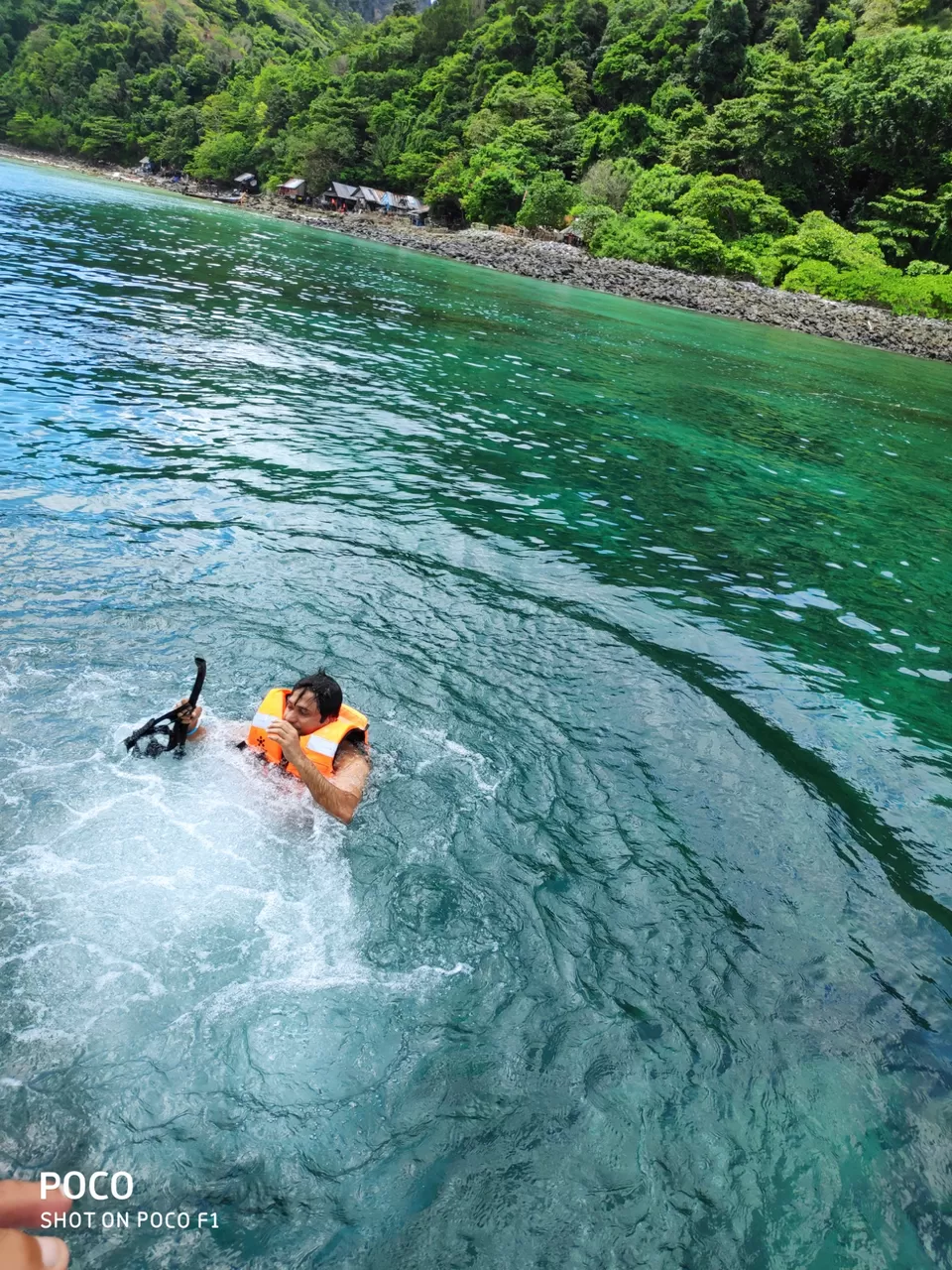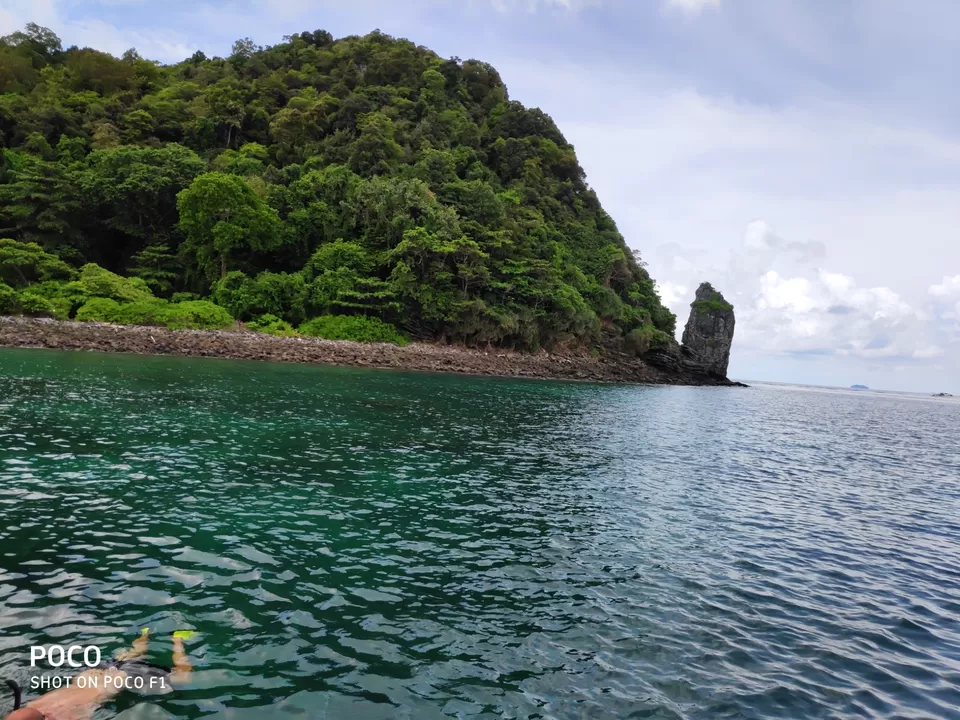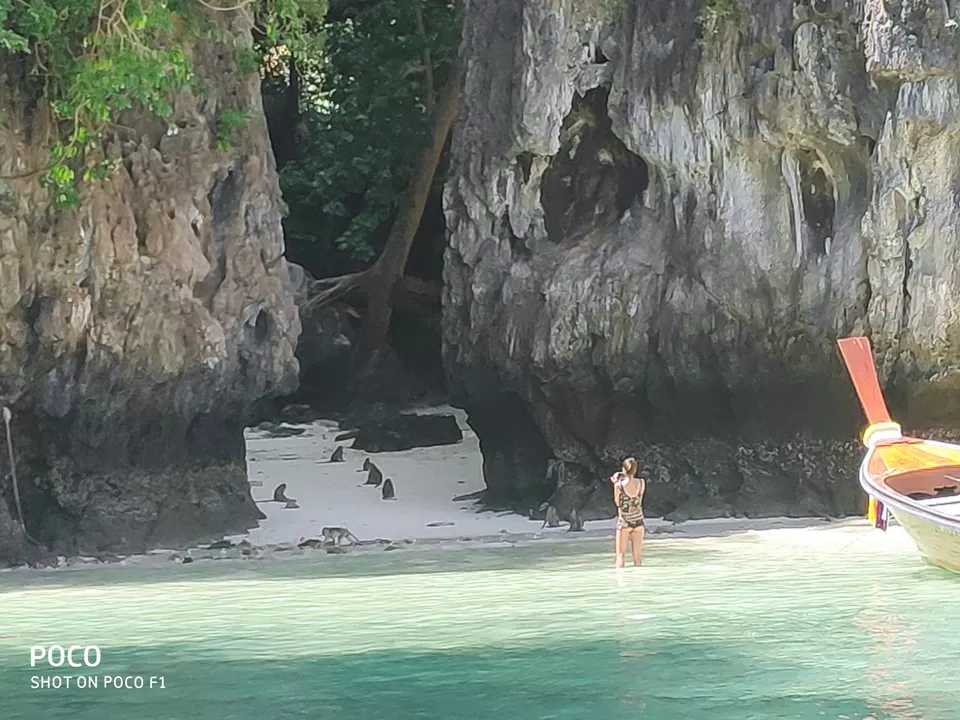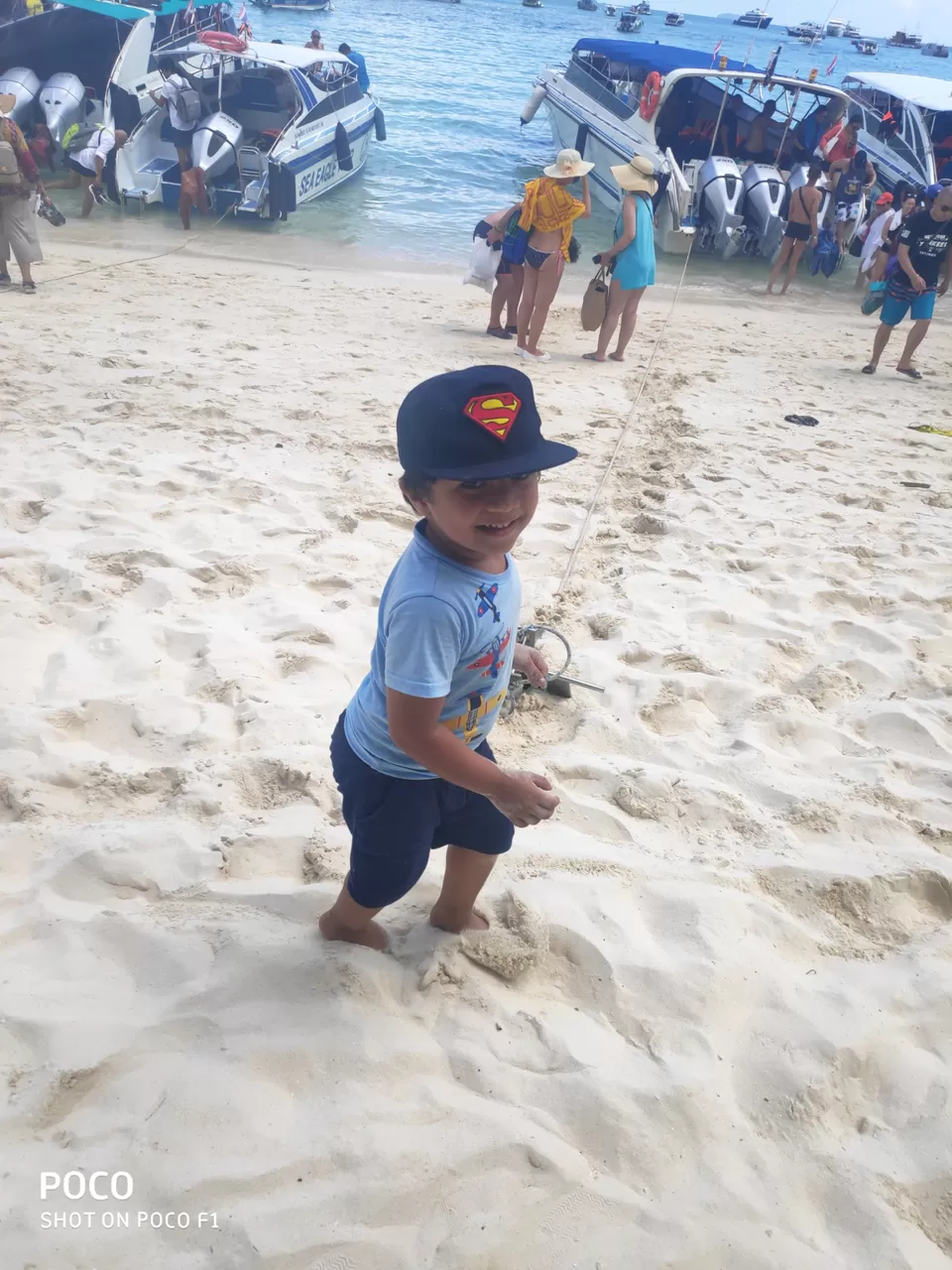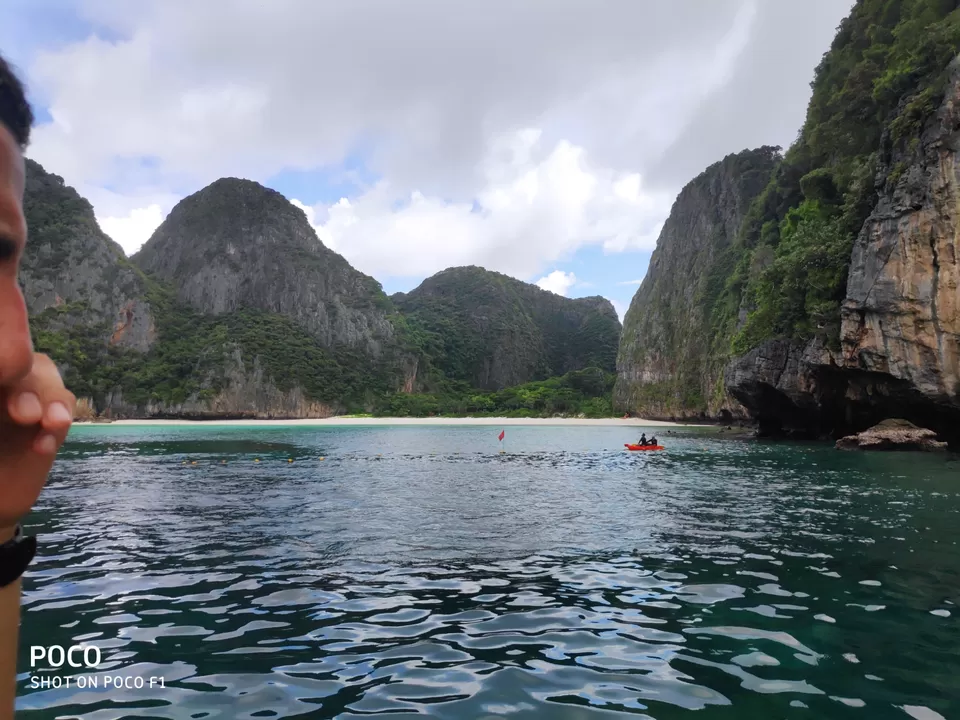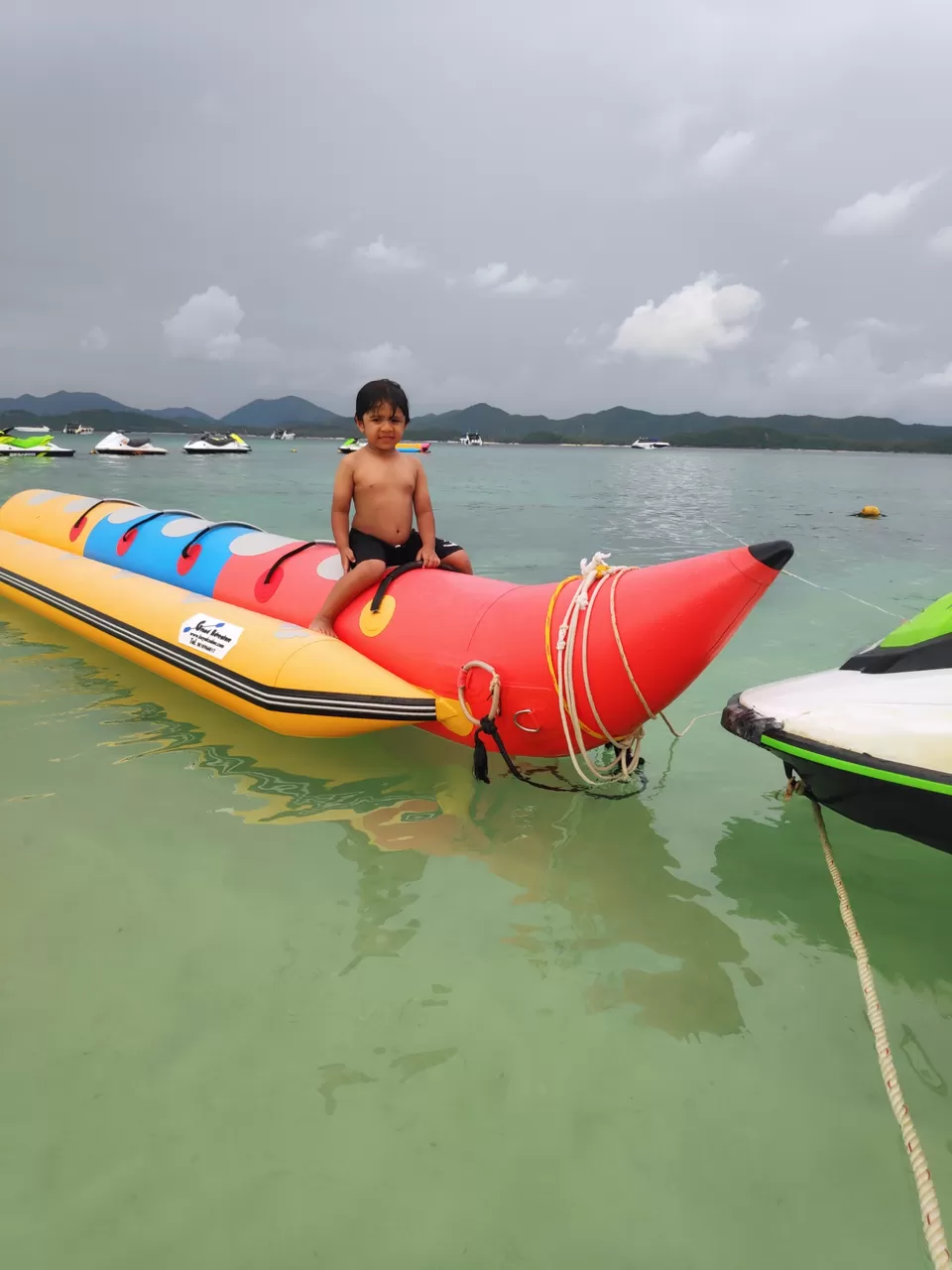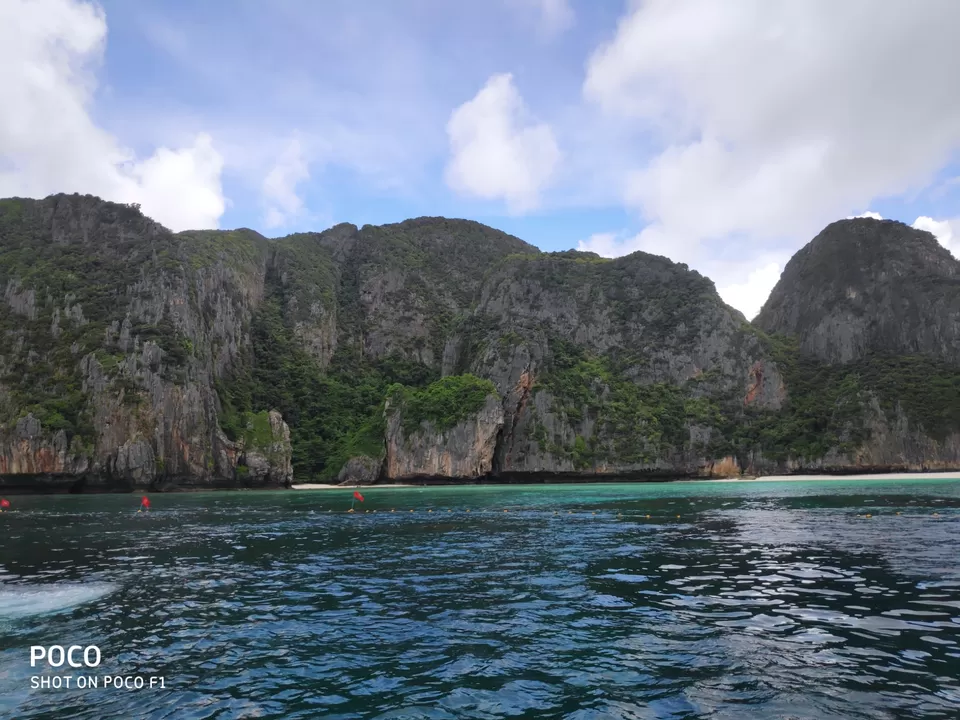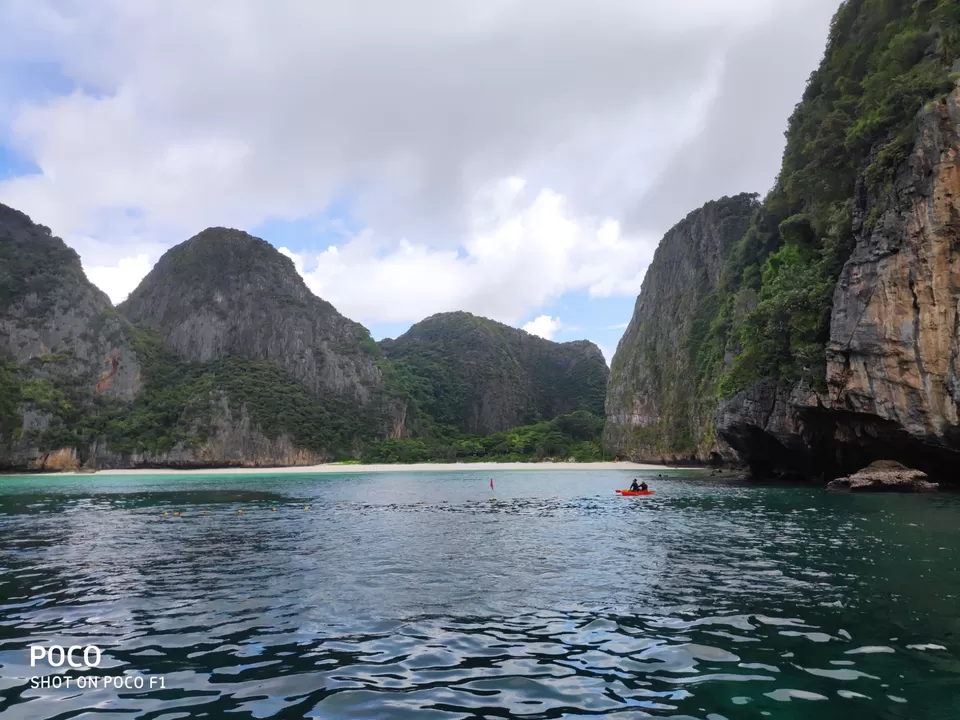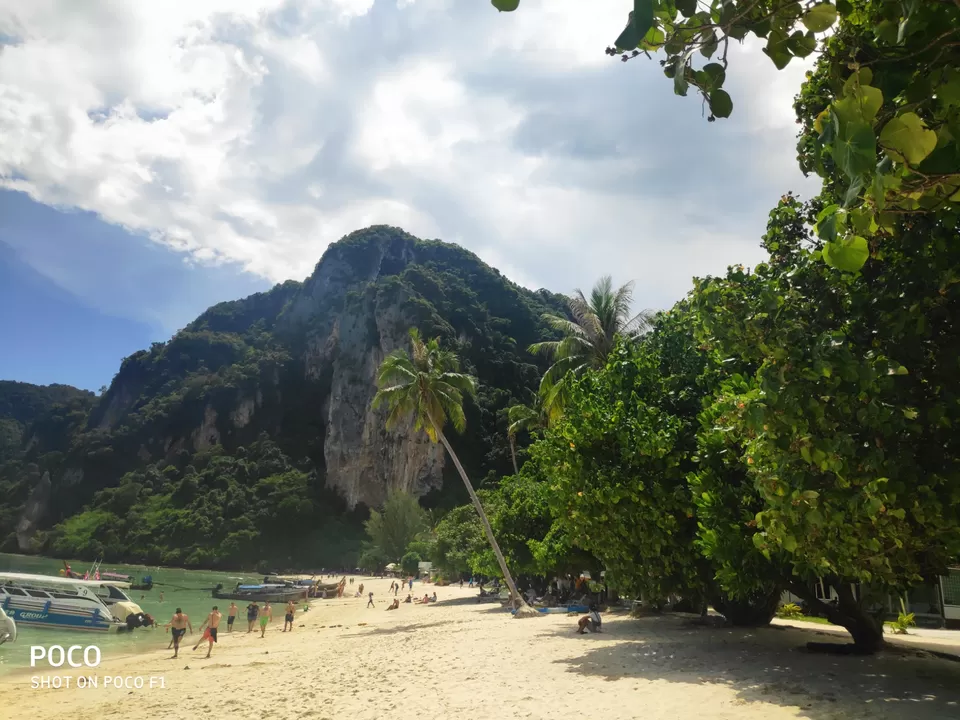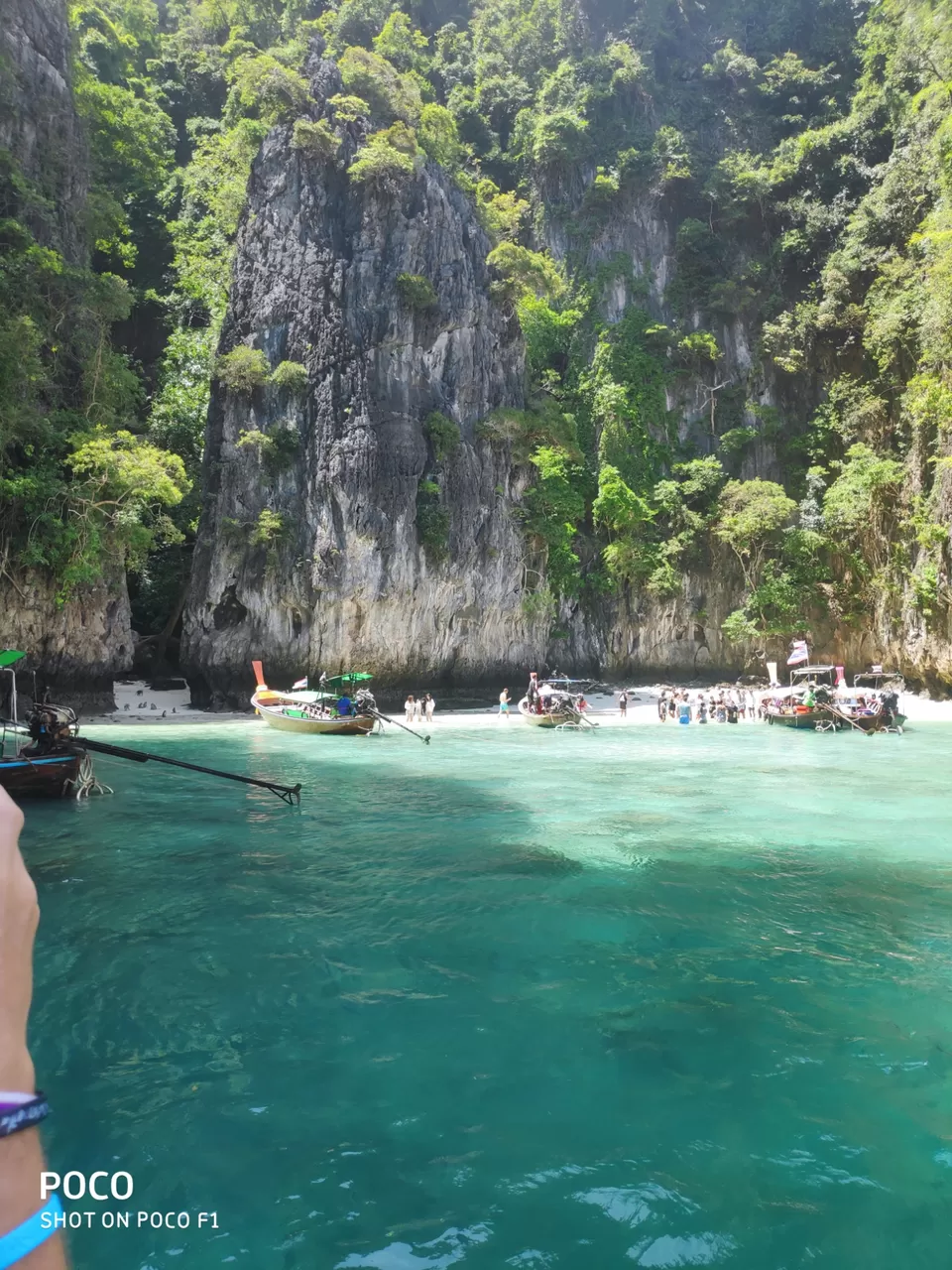 This was again rest day for us after the island visit. We spent the day getting Thai massage and spending the day in the beach at our resort. We had splendid view of the sunkissed beach and sunsets.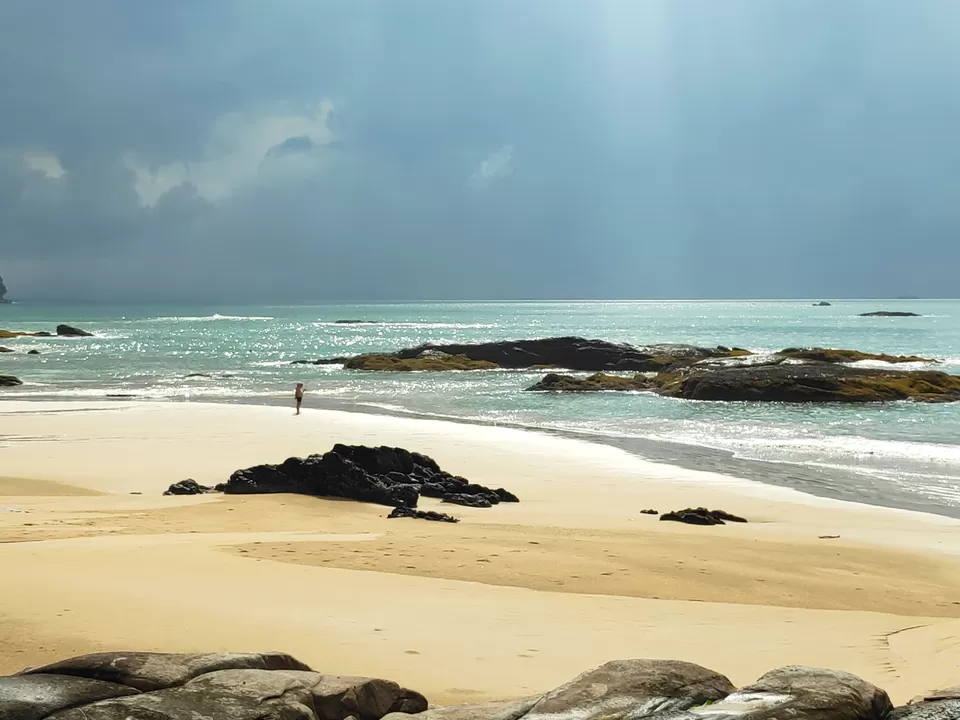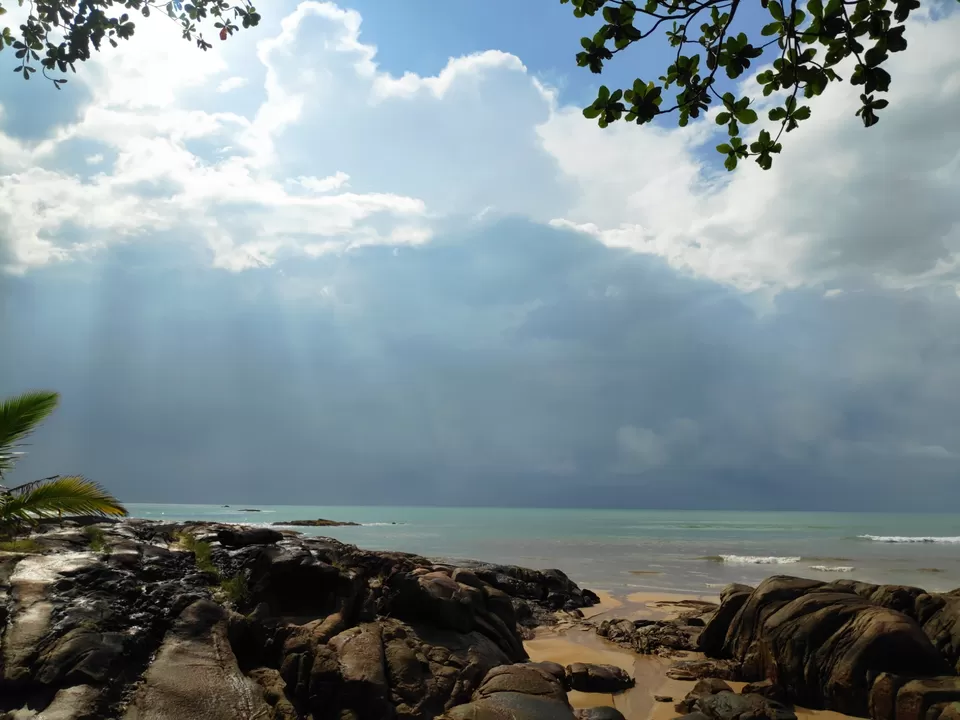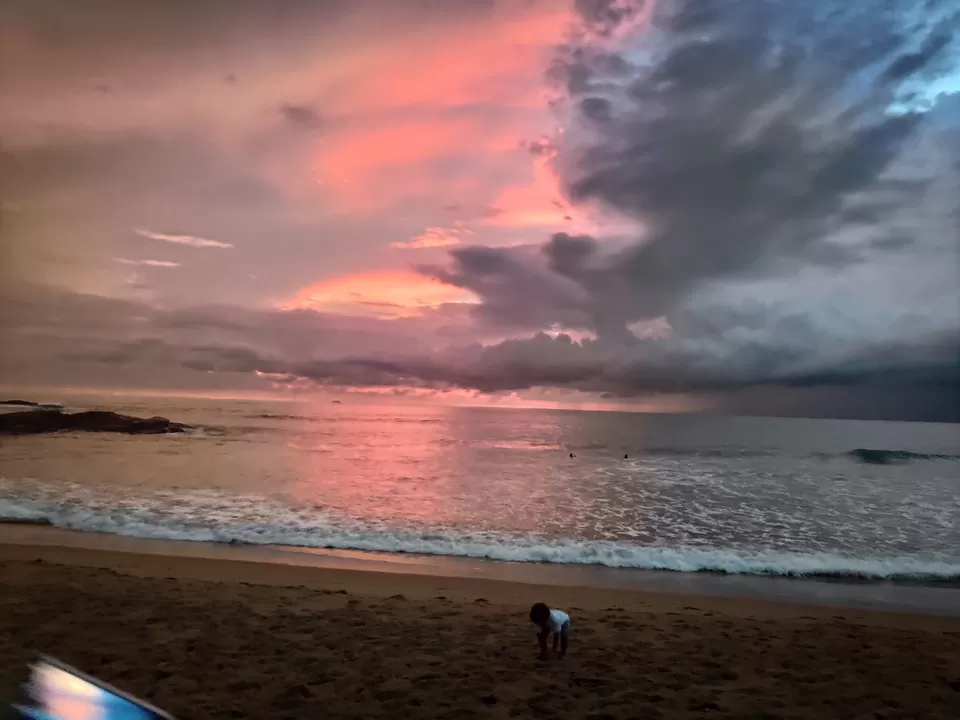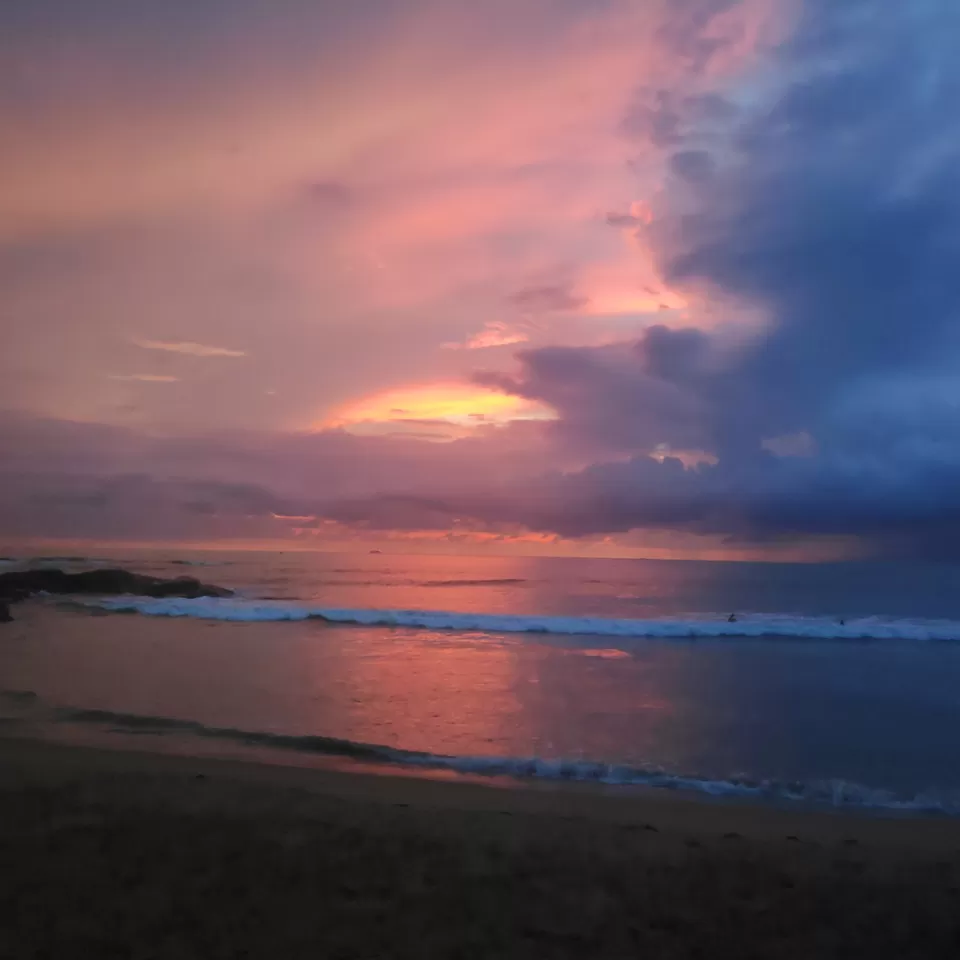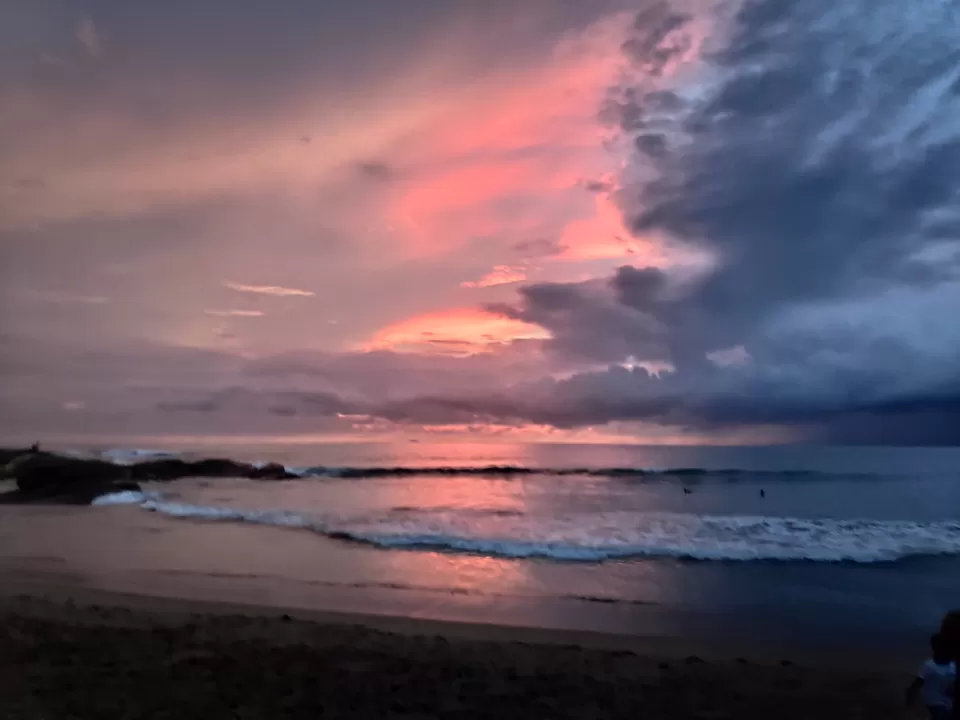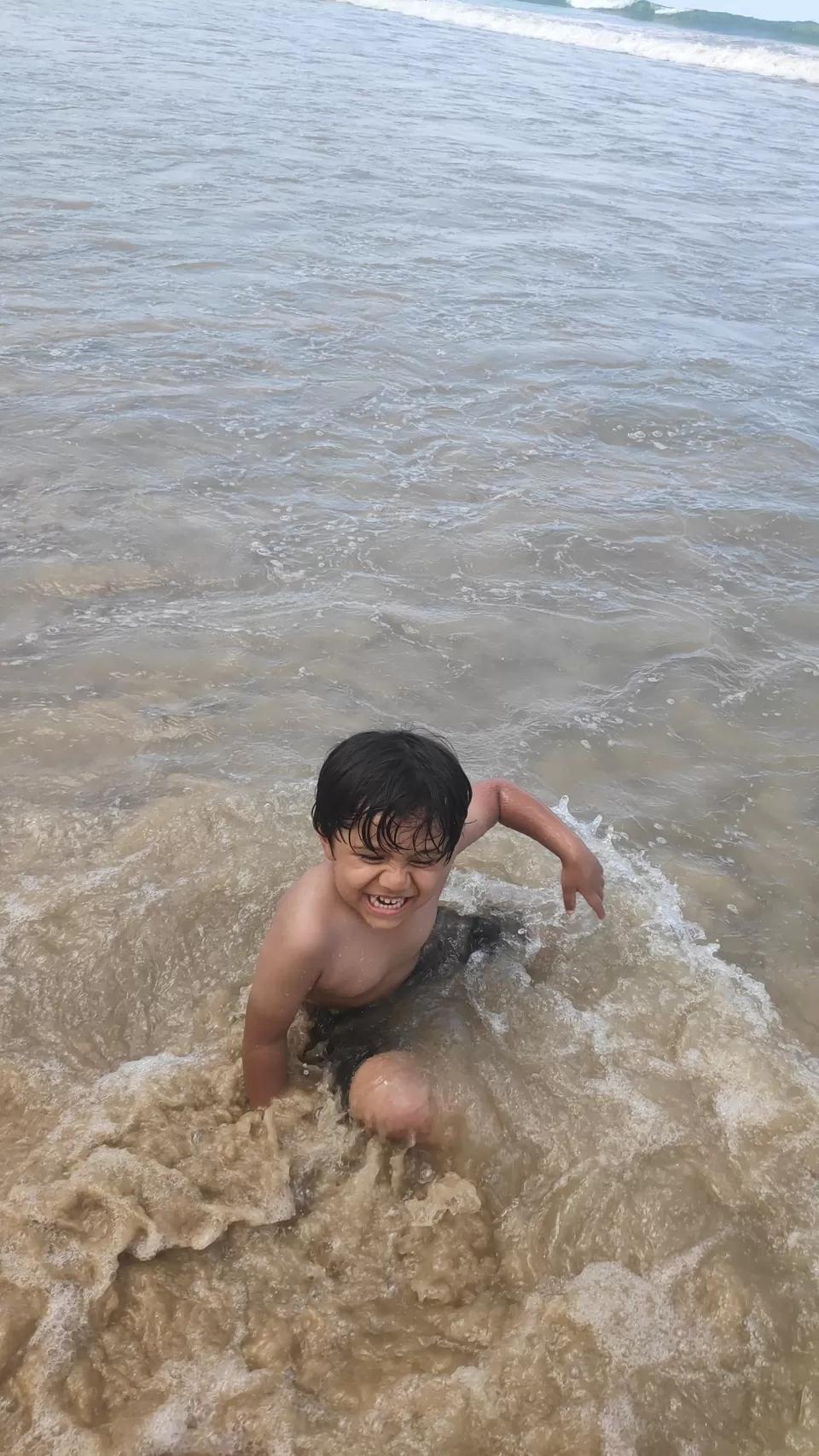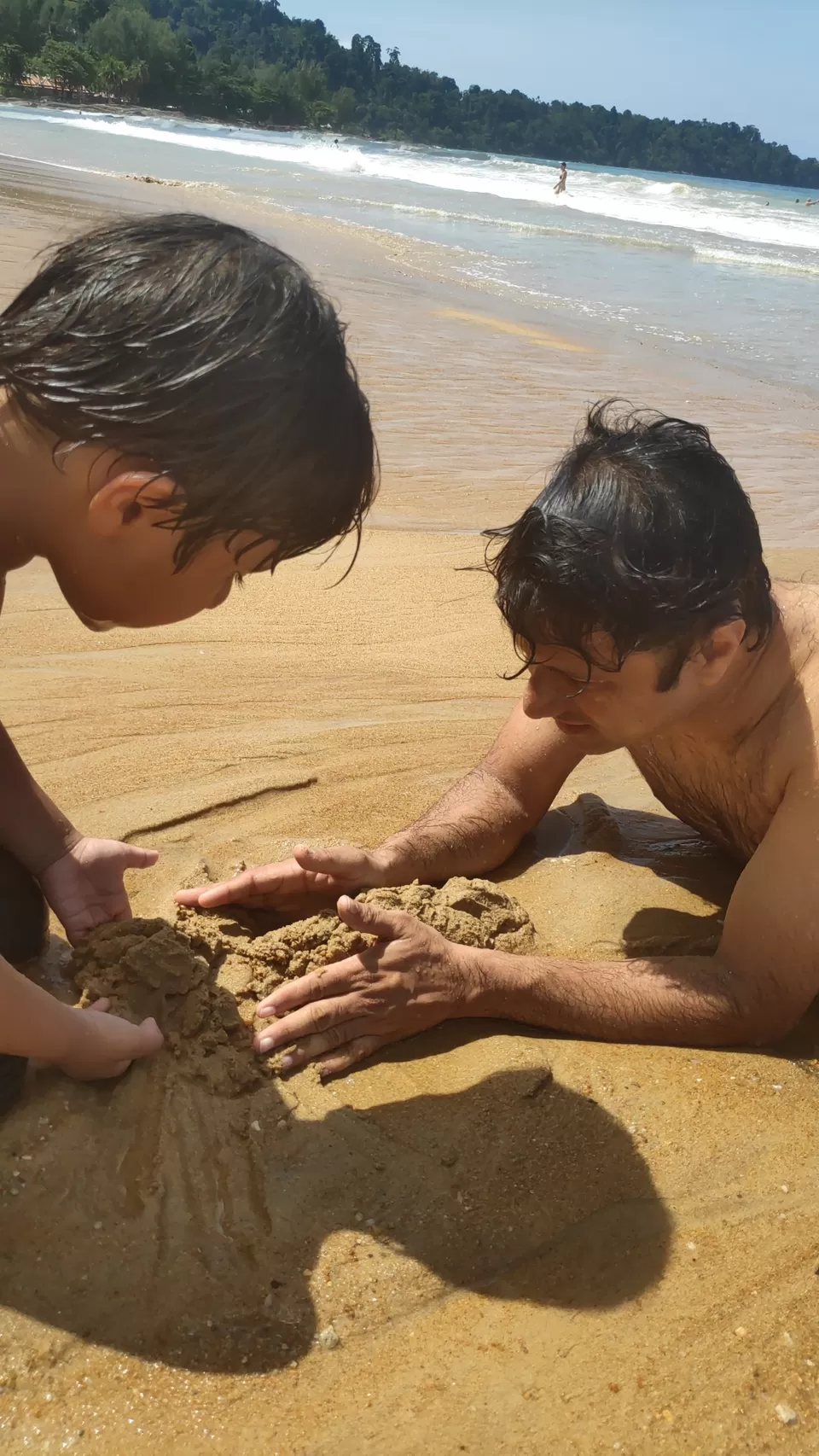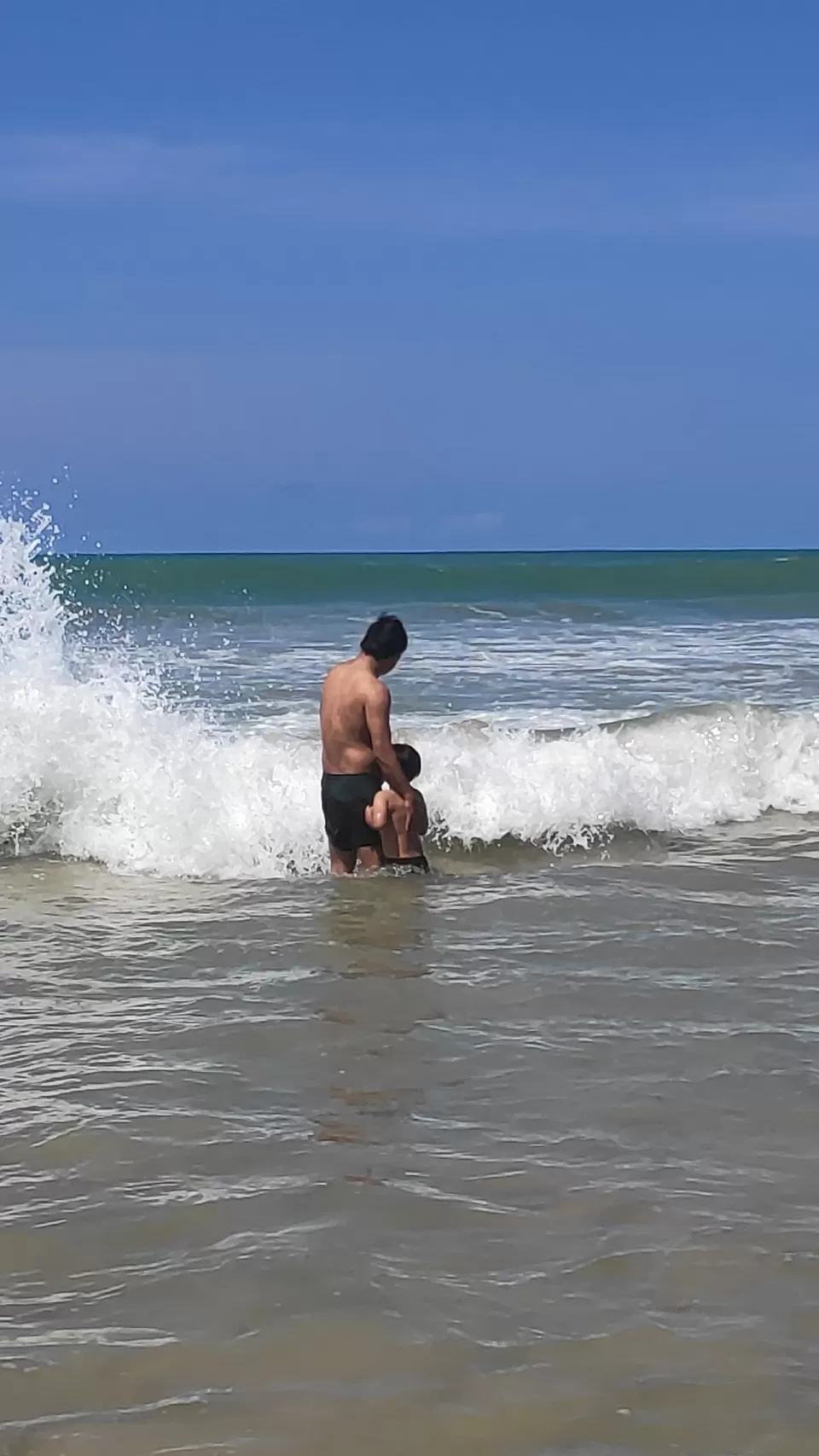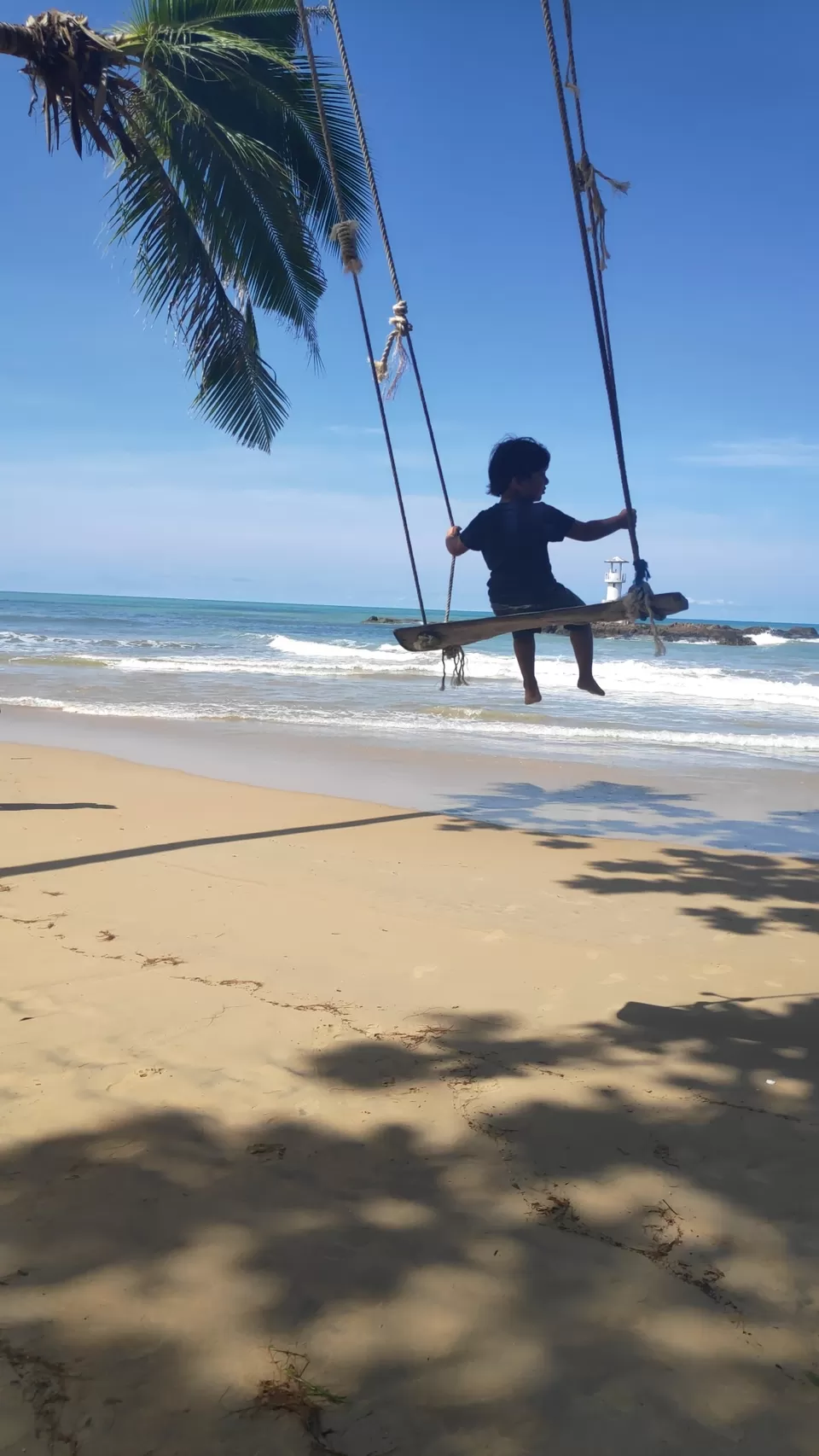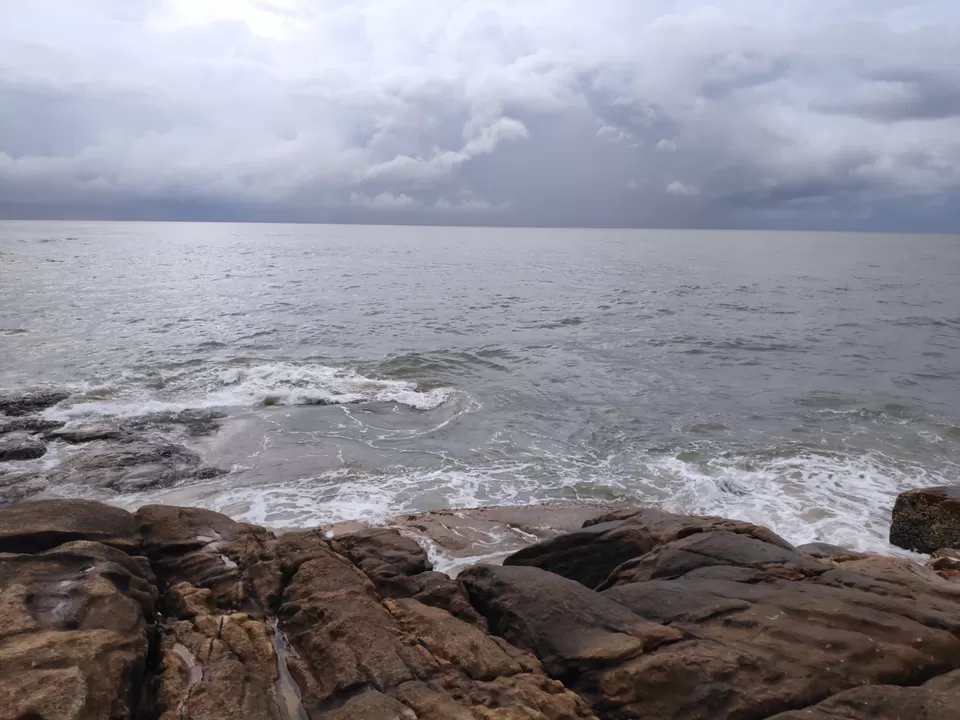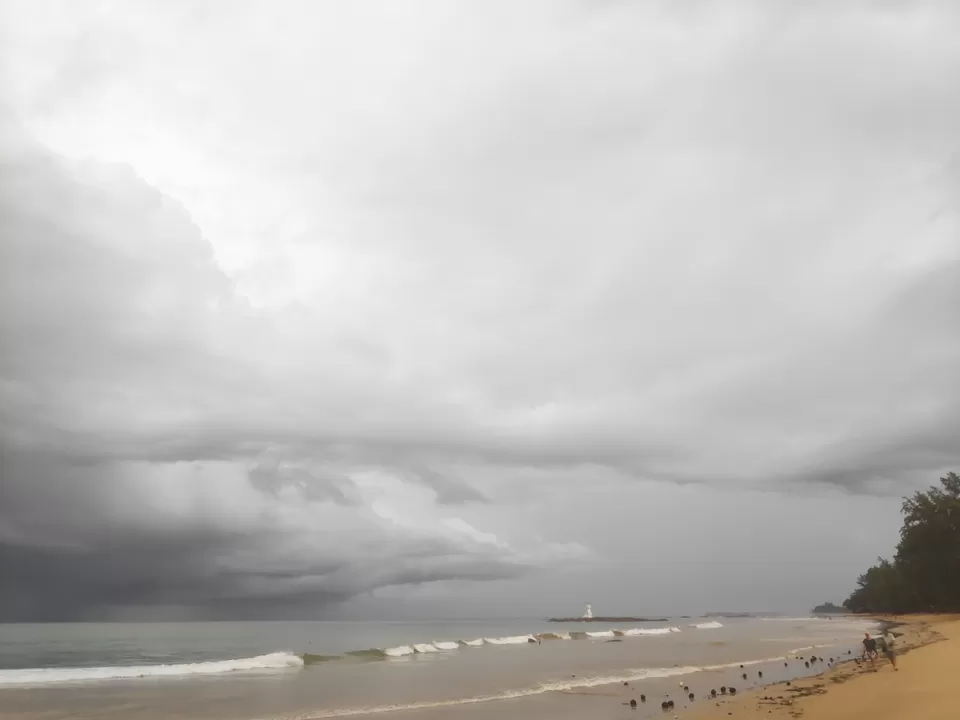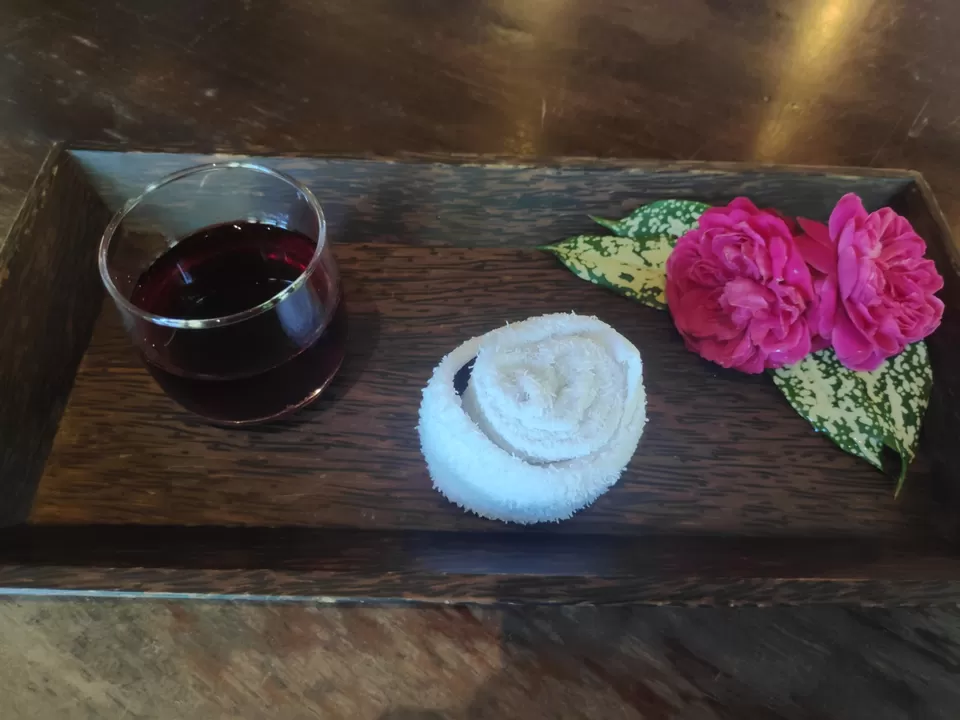 This was our last day. We decided to visit the Romannae hot spring, Khao lak national park and monastery. The hot spring has 4 pools with temperature ranging from 38 to 45 degrees. The pools are filled from a natural hot spring. It was relaxing bathing in the pool. Next we visited a monastery and lastly meet to Khao Lak Lamru National park which has a 1 km trekking to lovely waterfalls.you walk amidst green trees and can see lovely colorful butterflies in varied hues. The fall has fishes which come and nibble at your feet. A natural fish spa! Rocks are unstable so need to take care.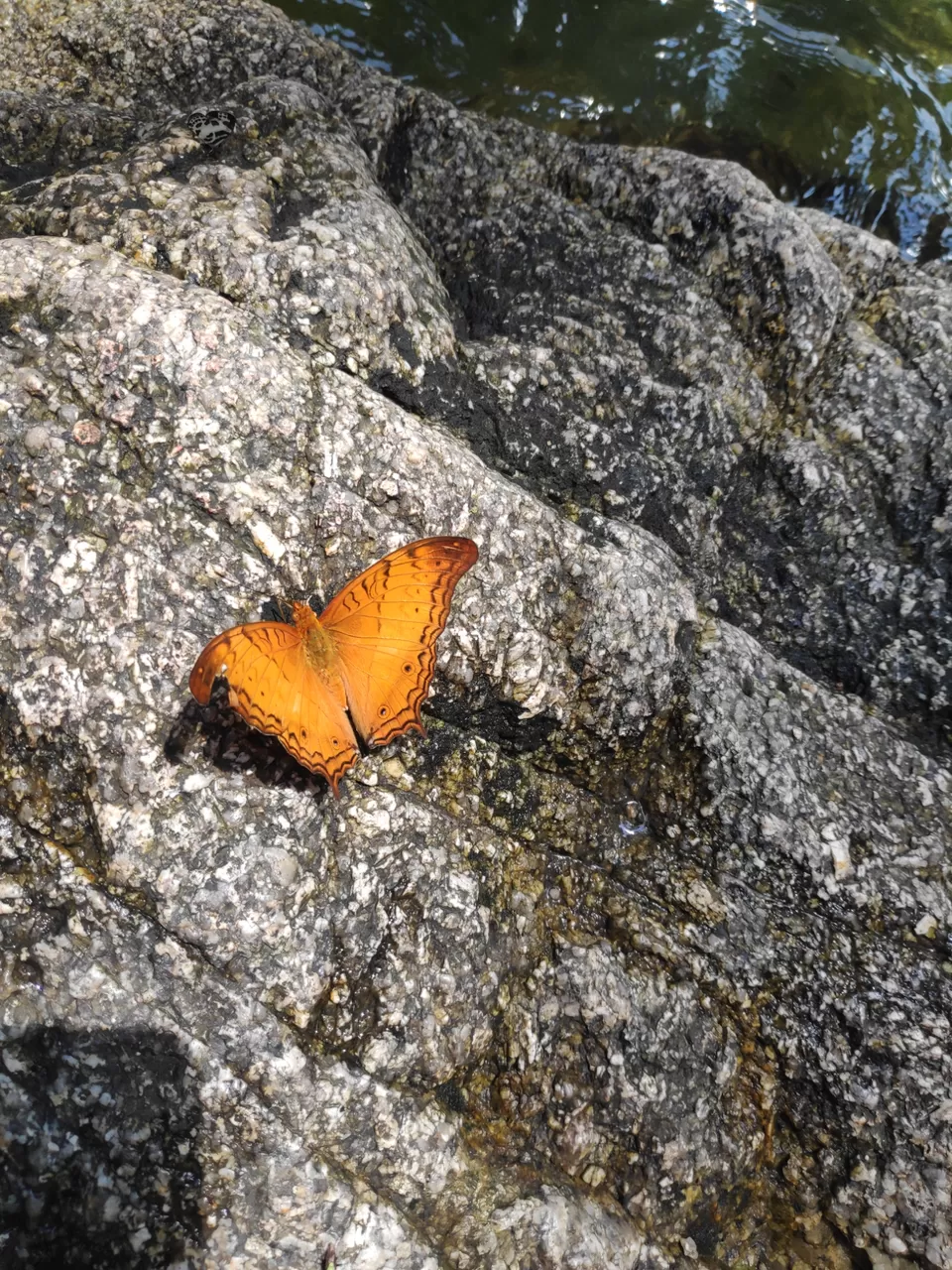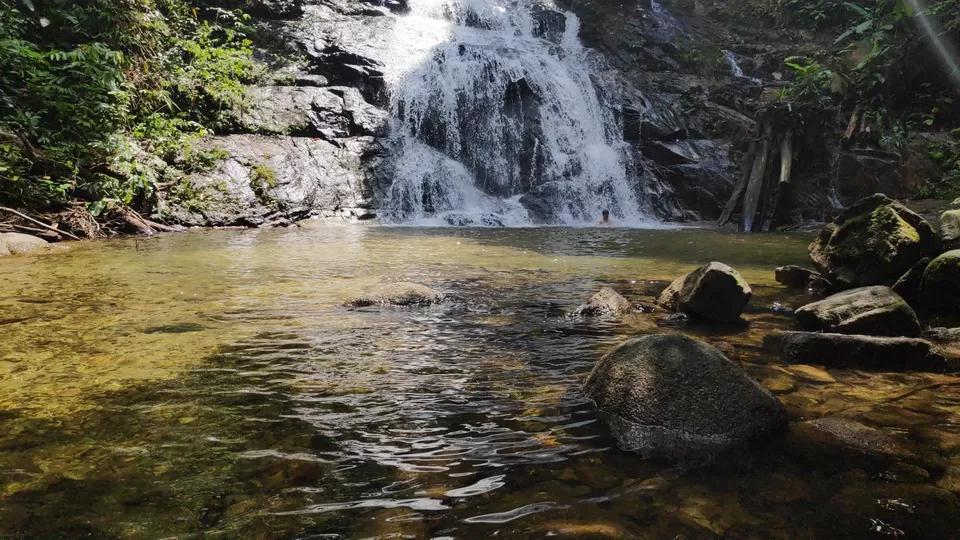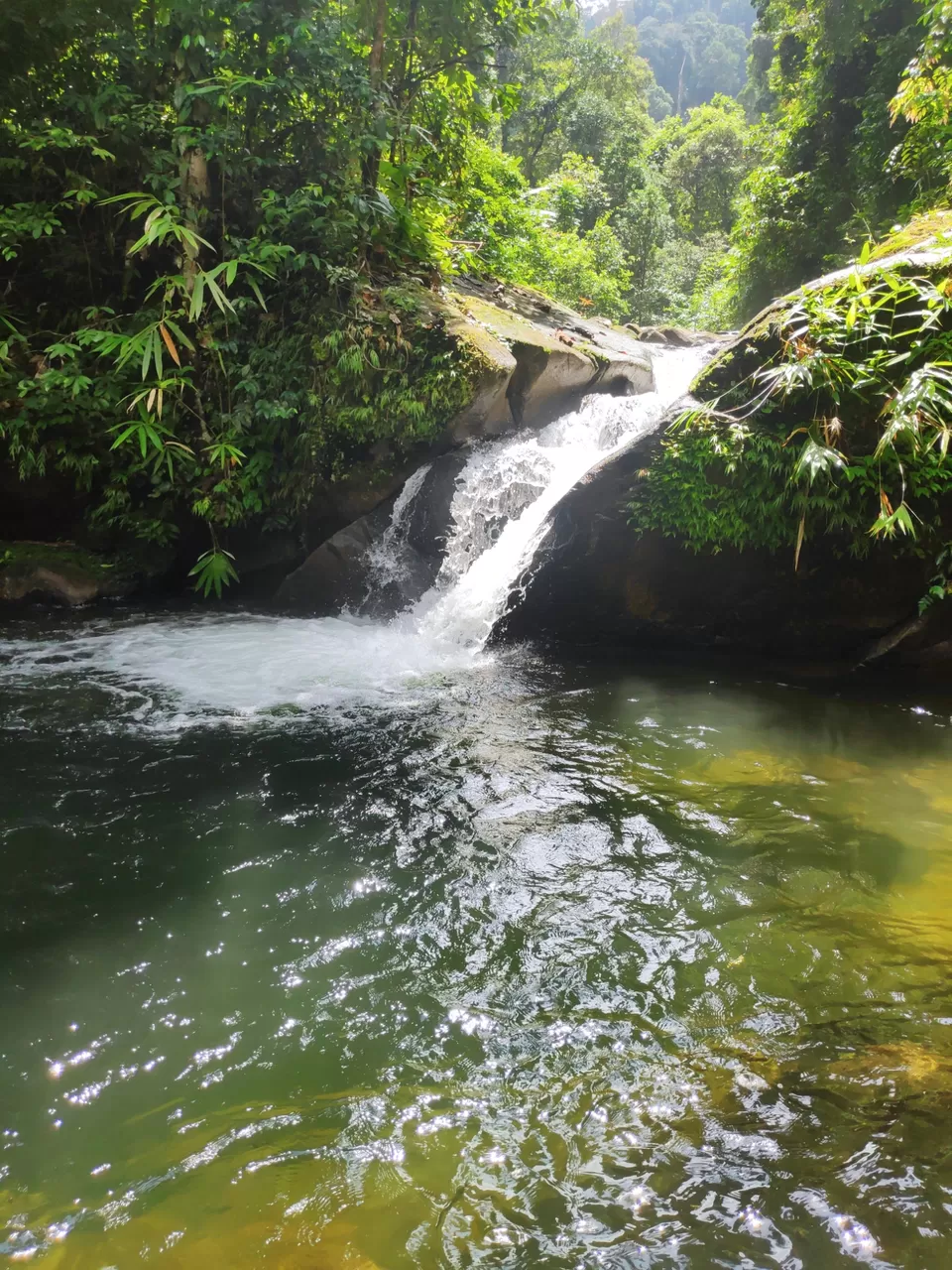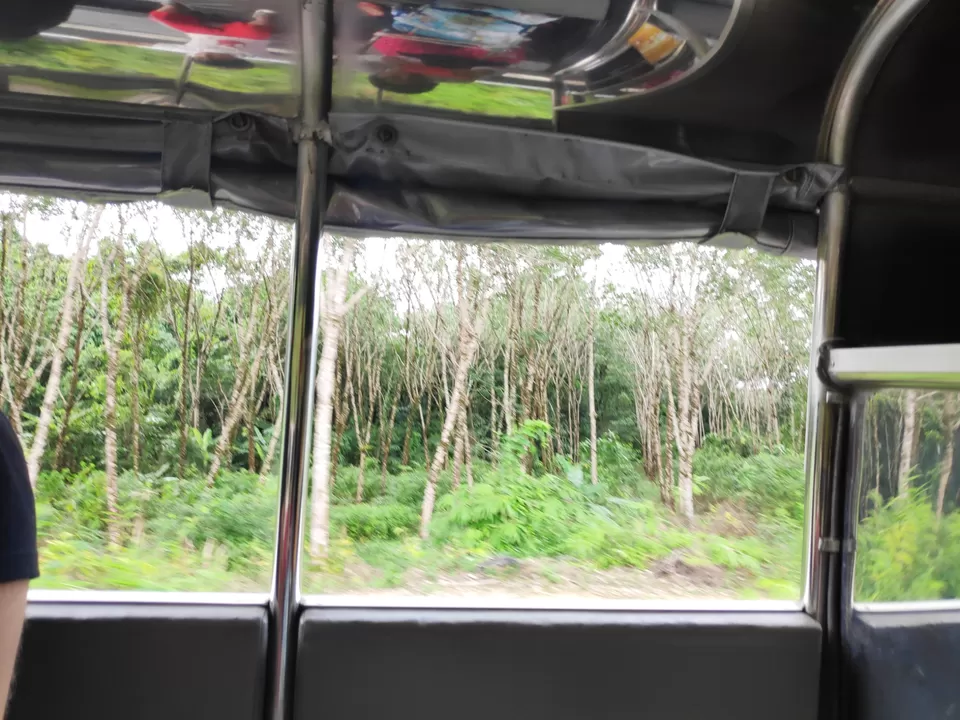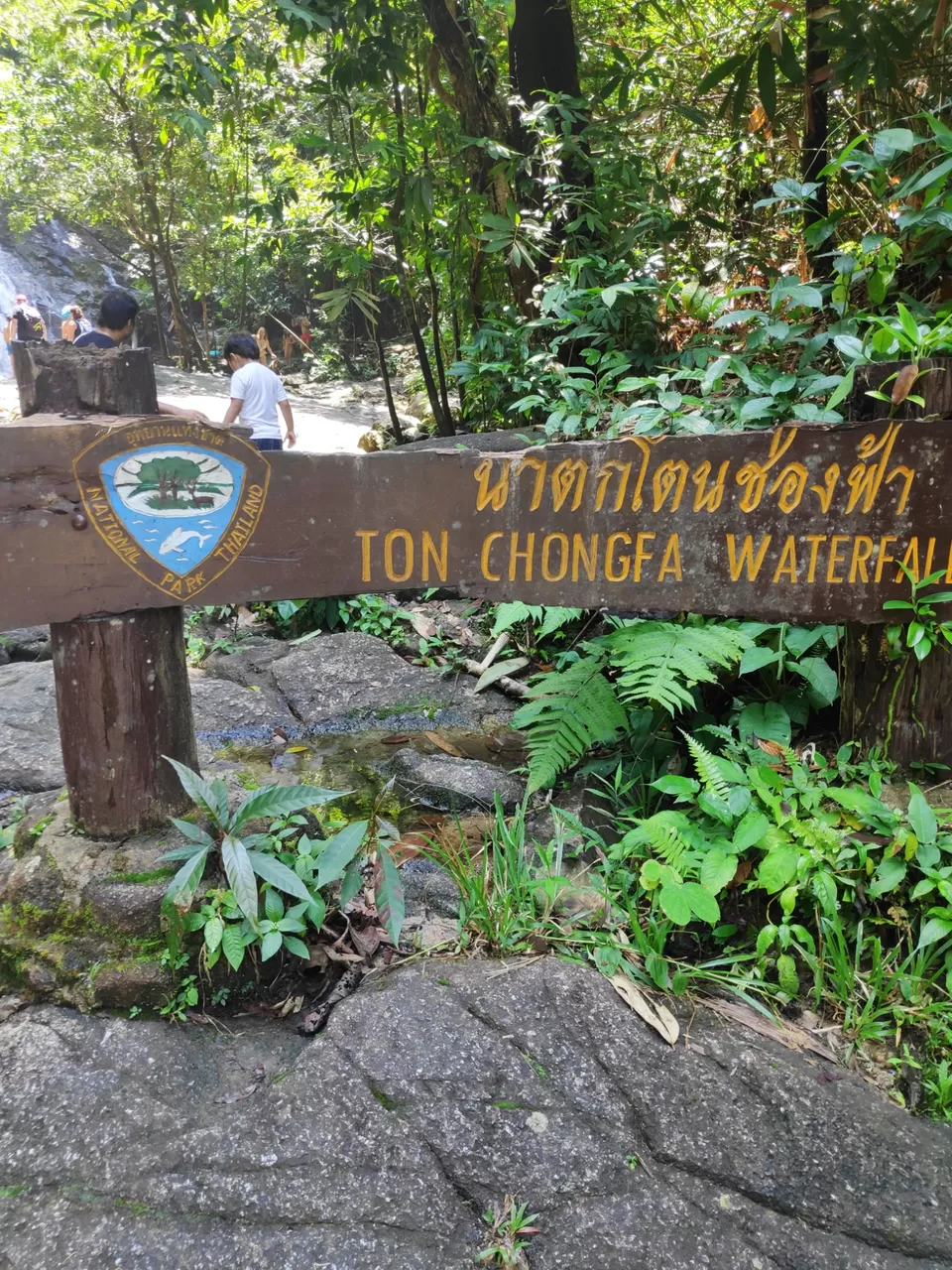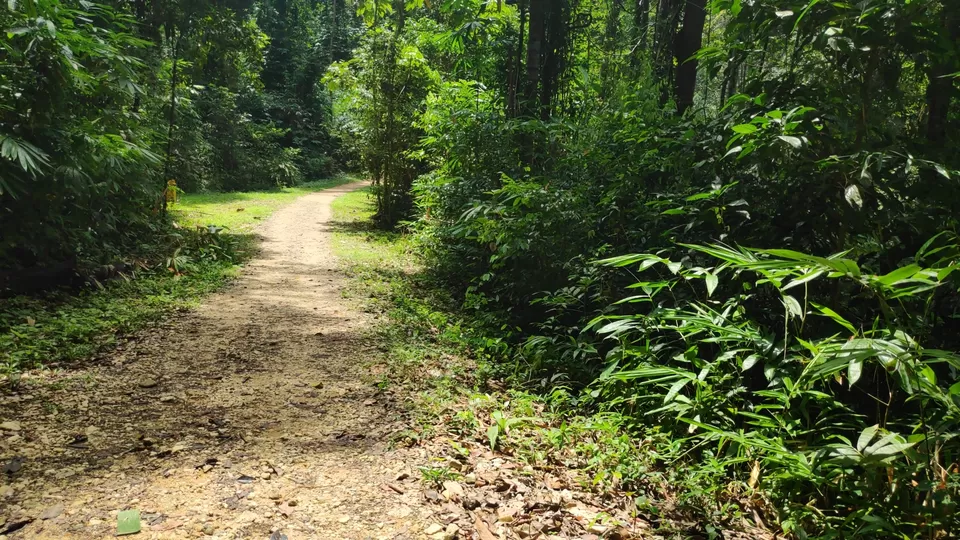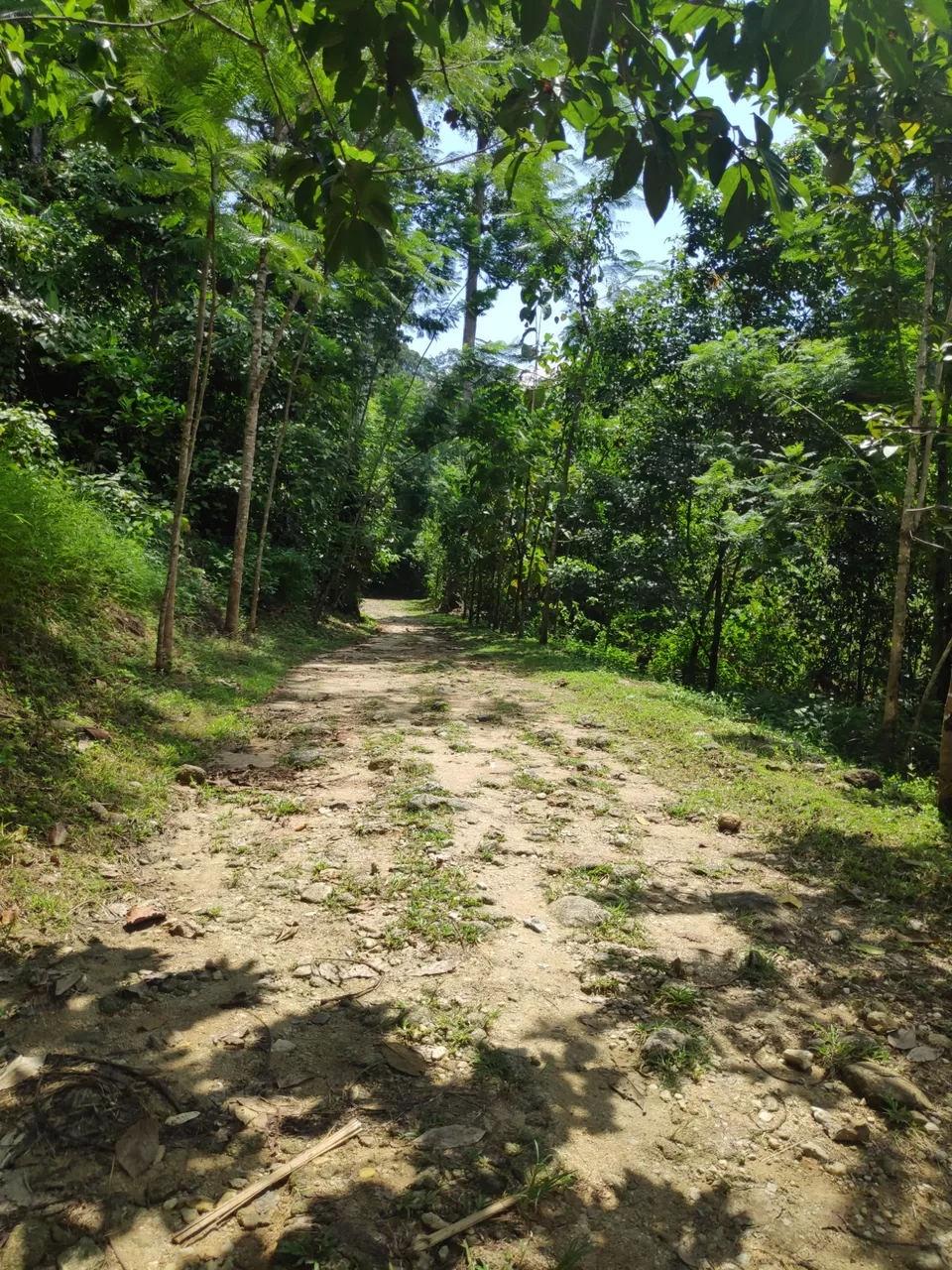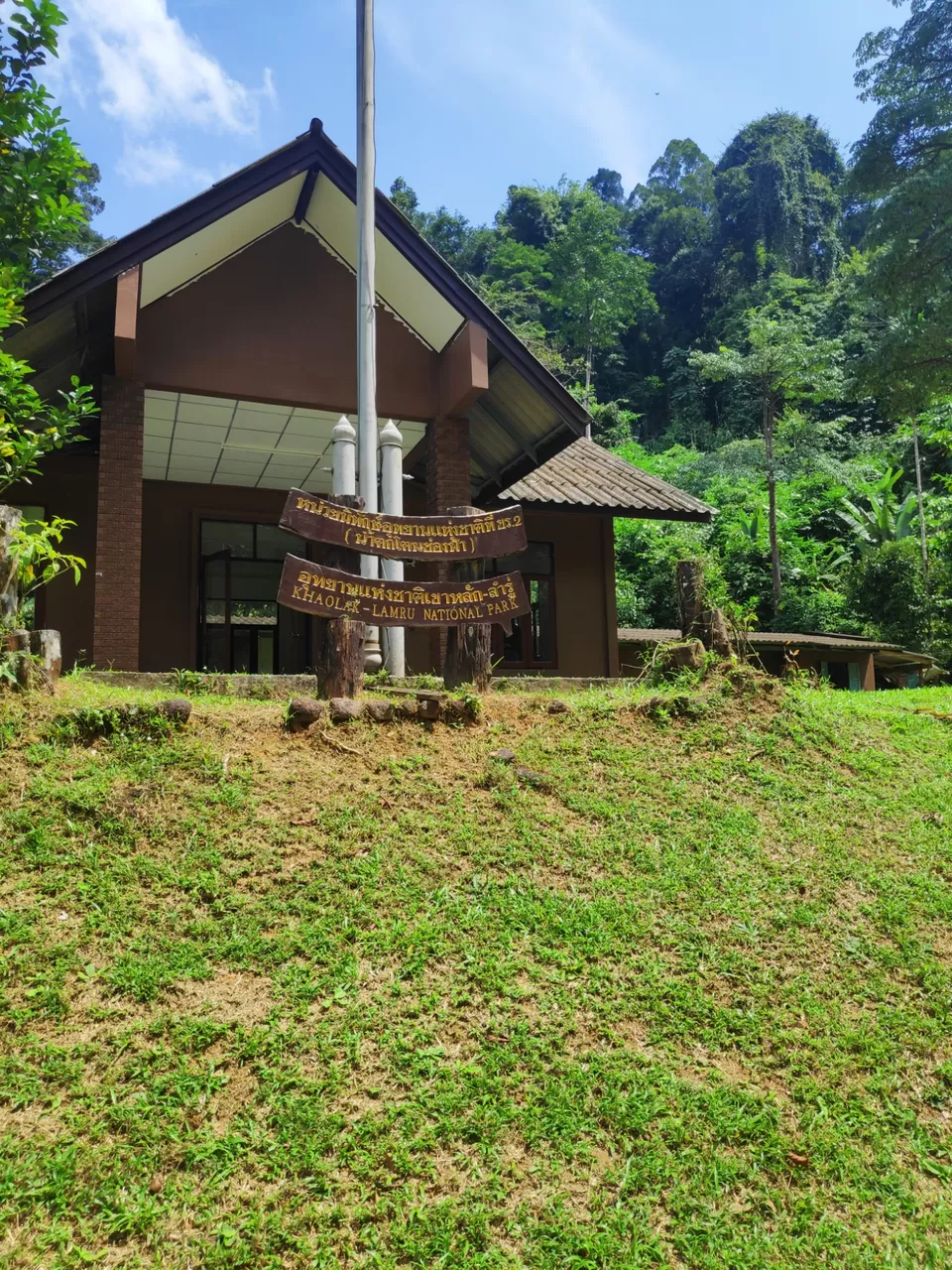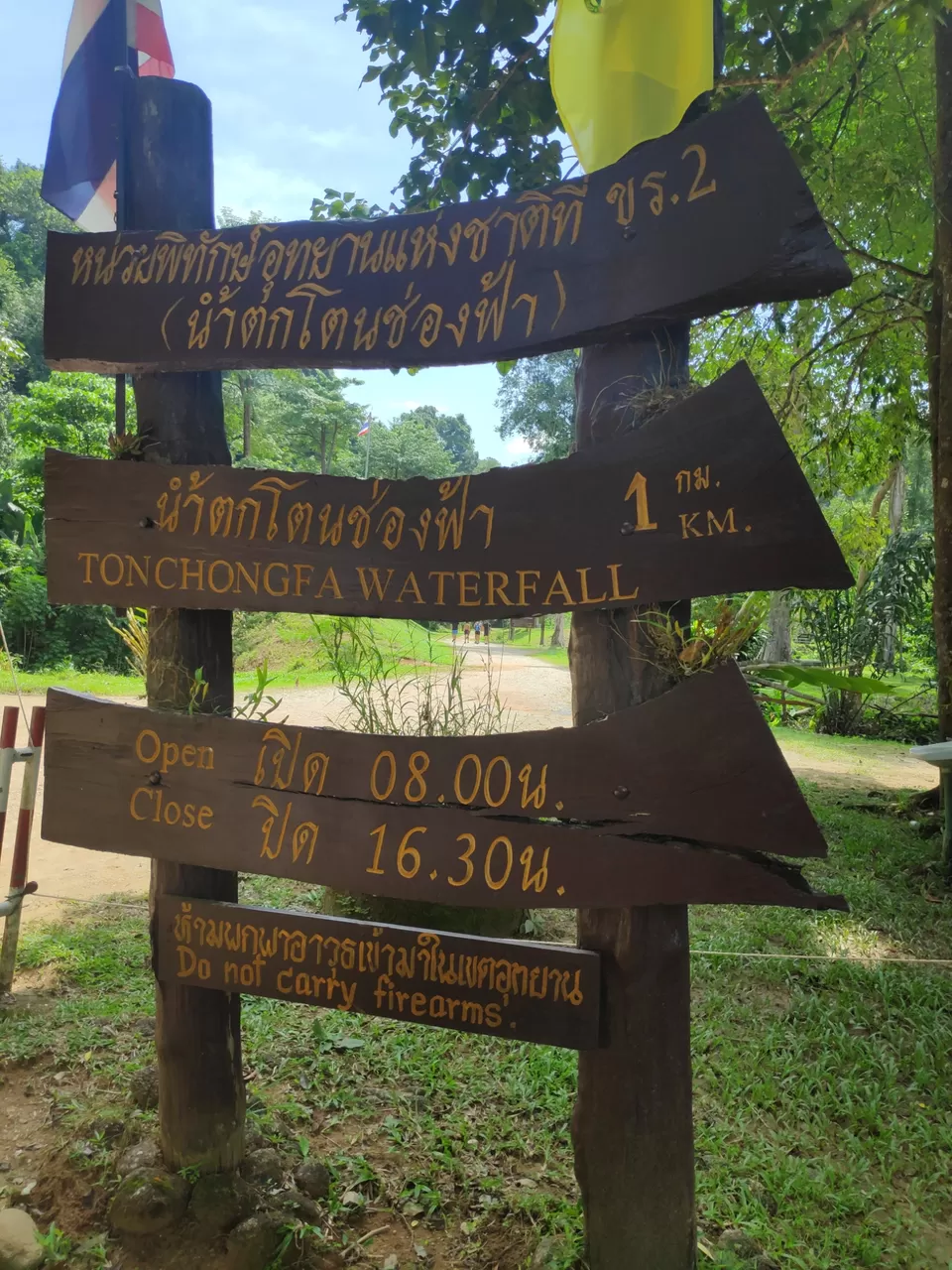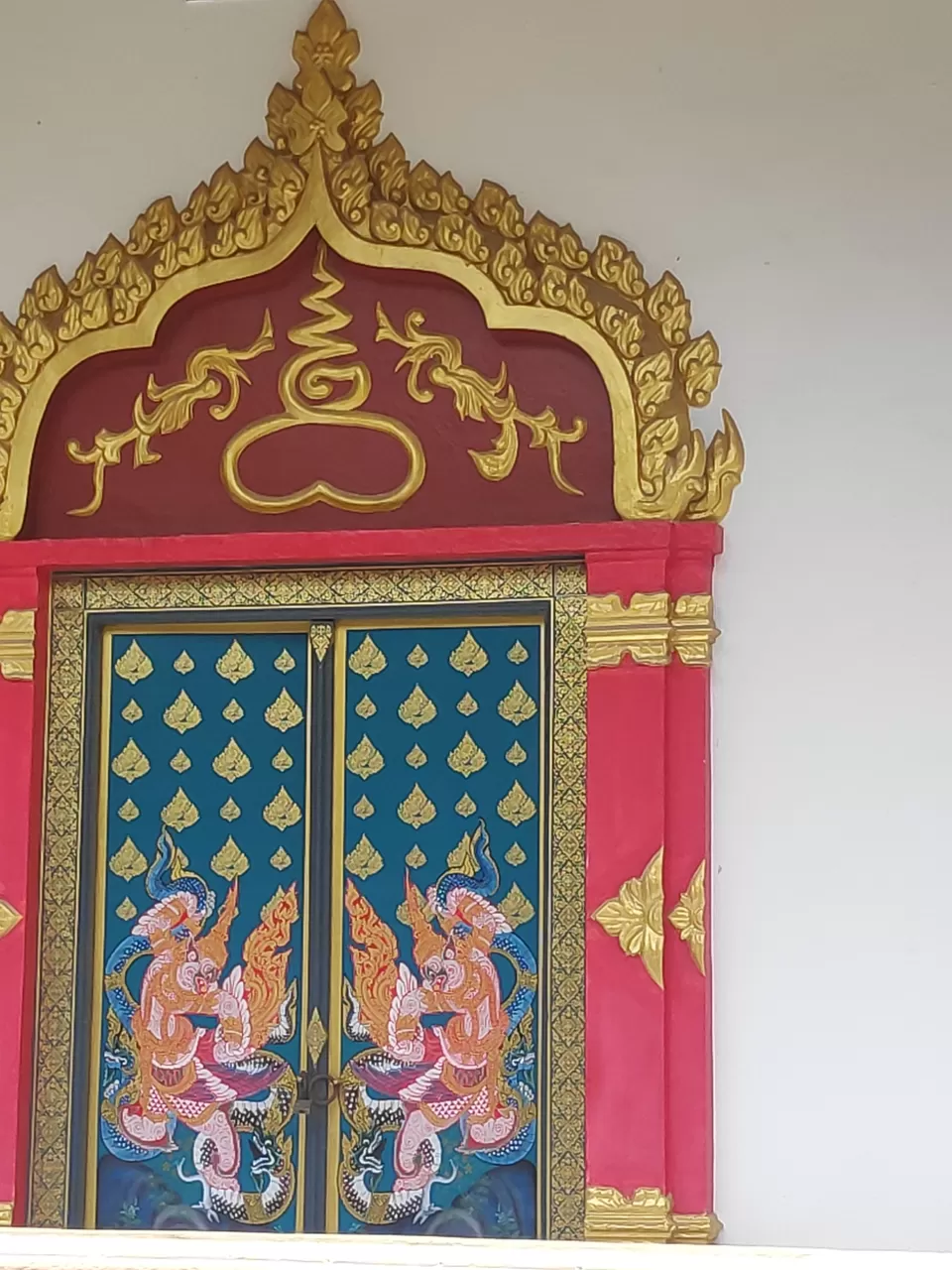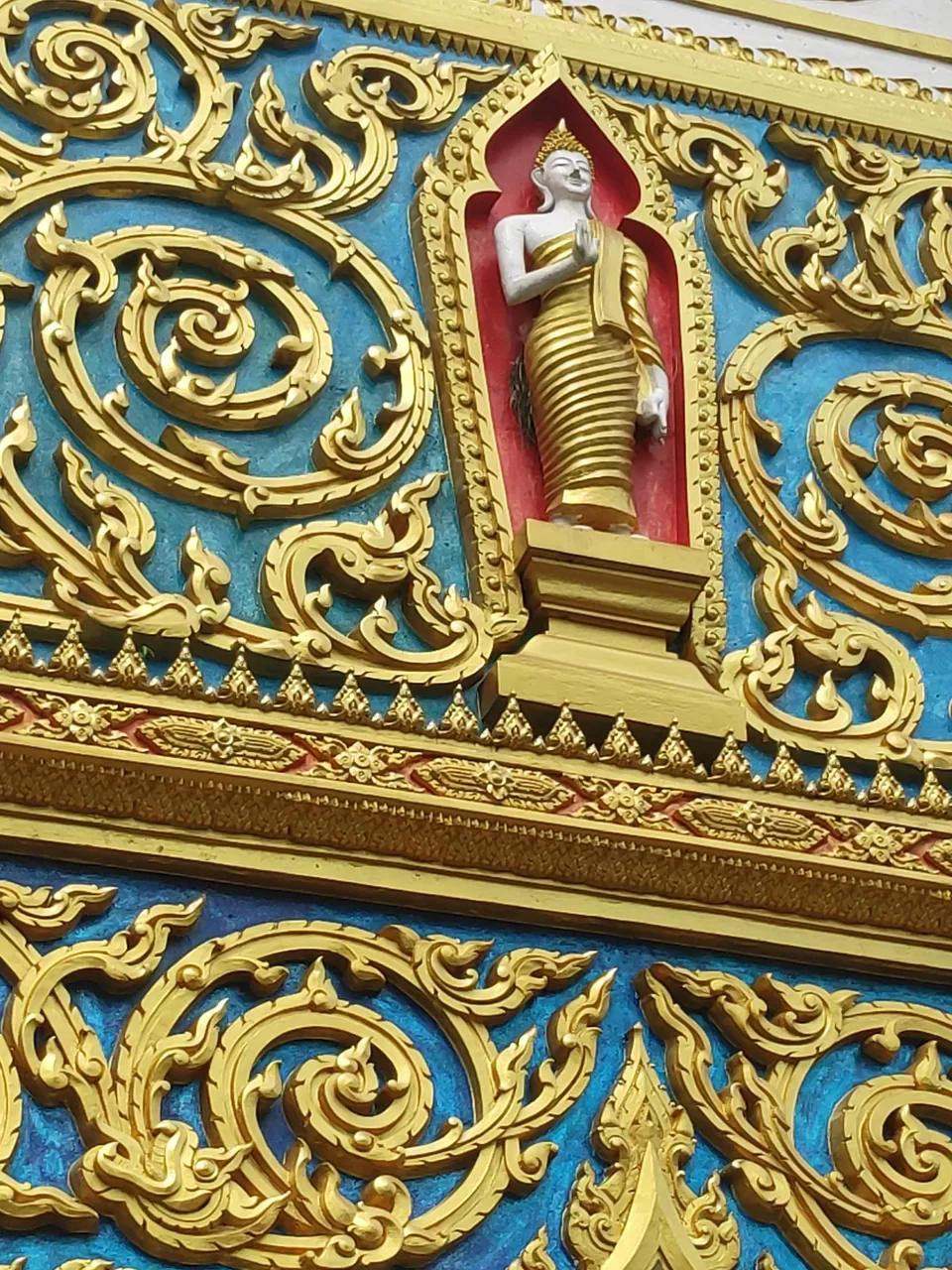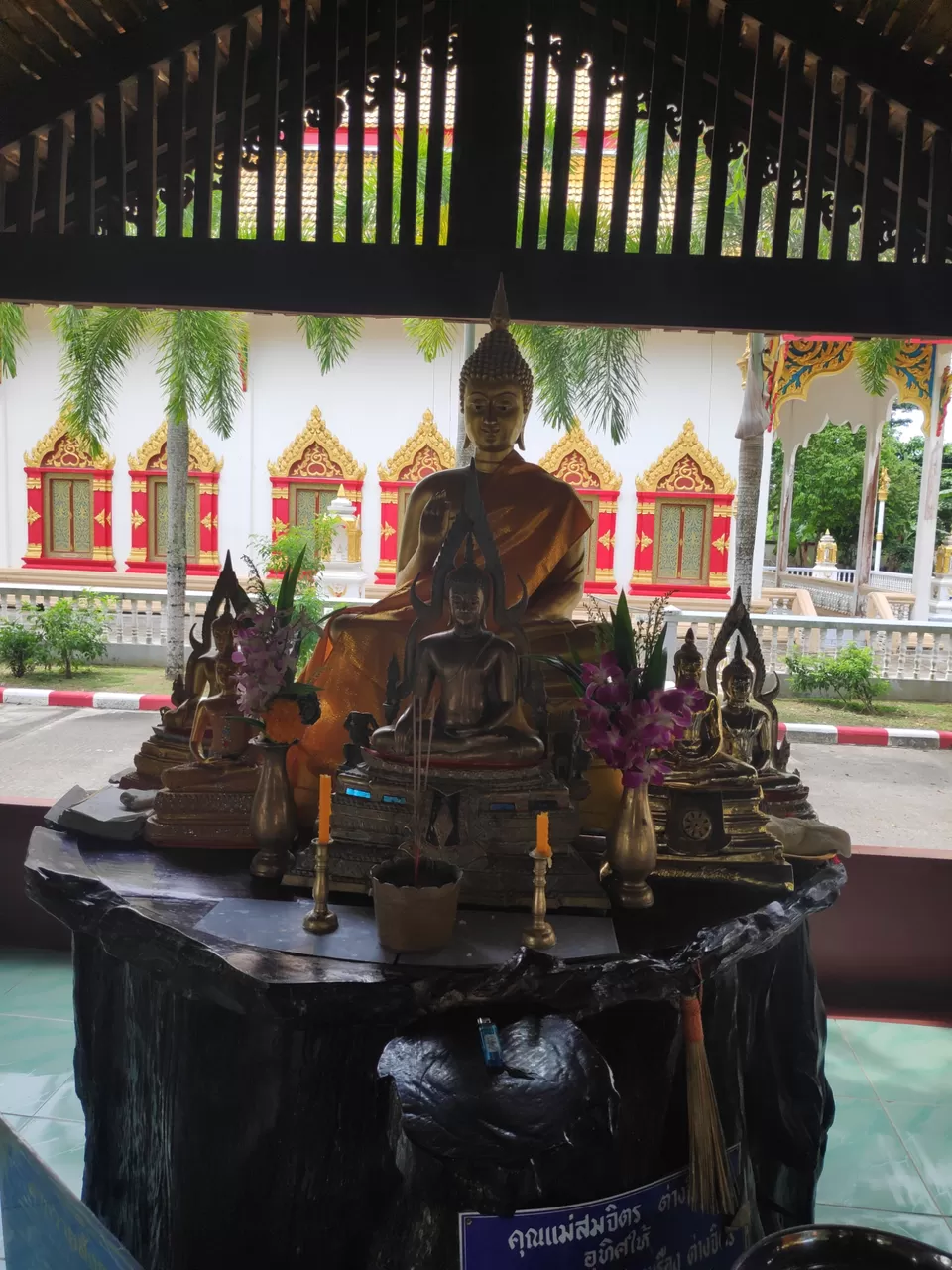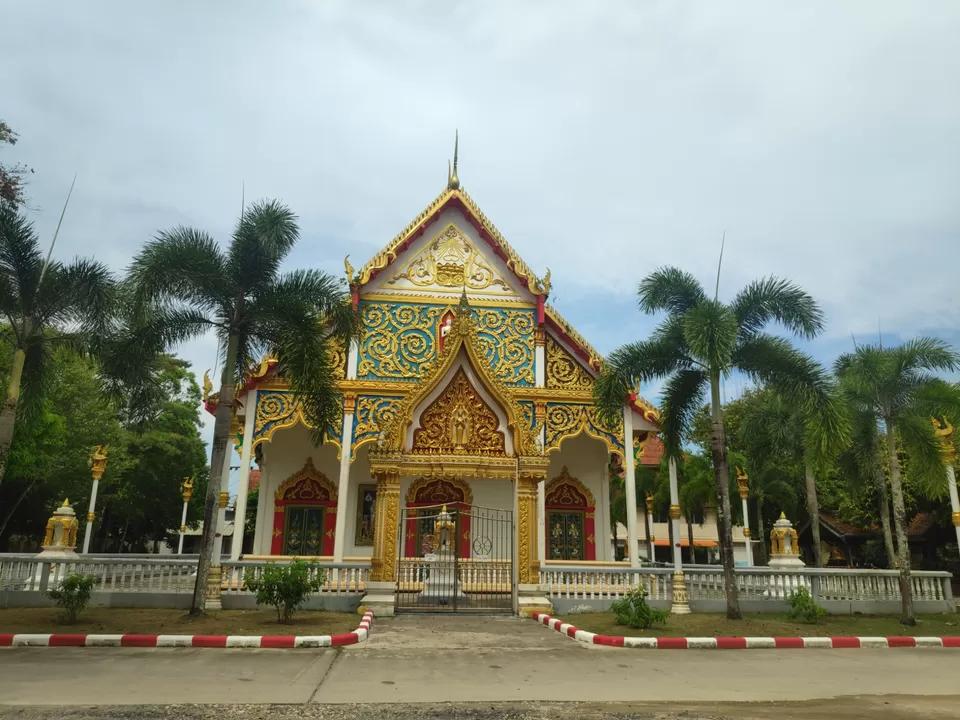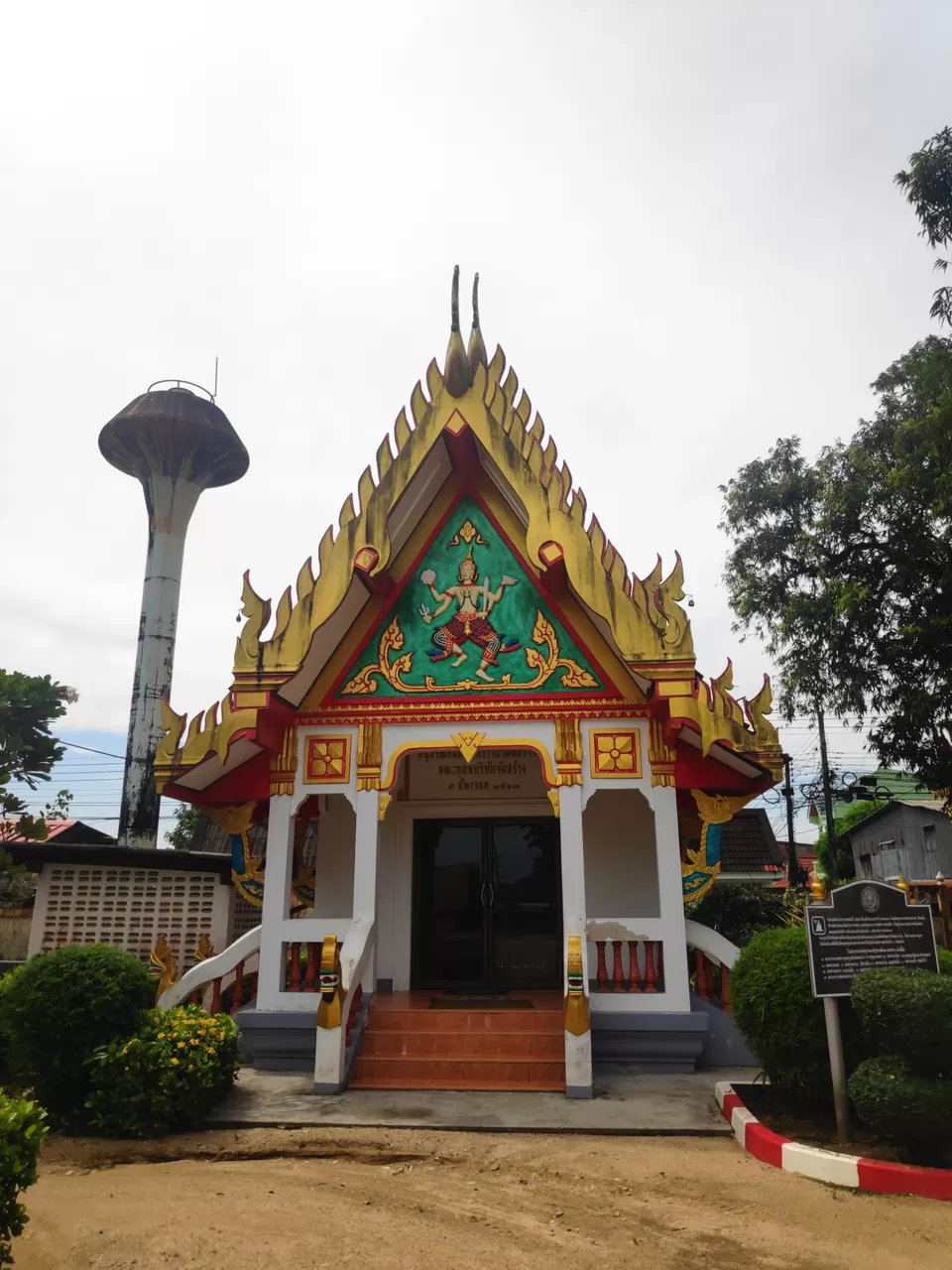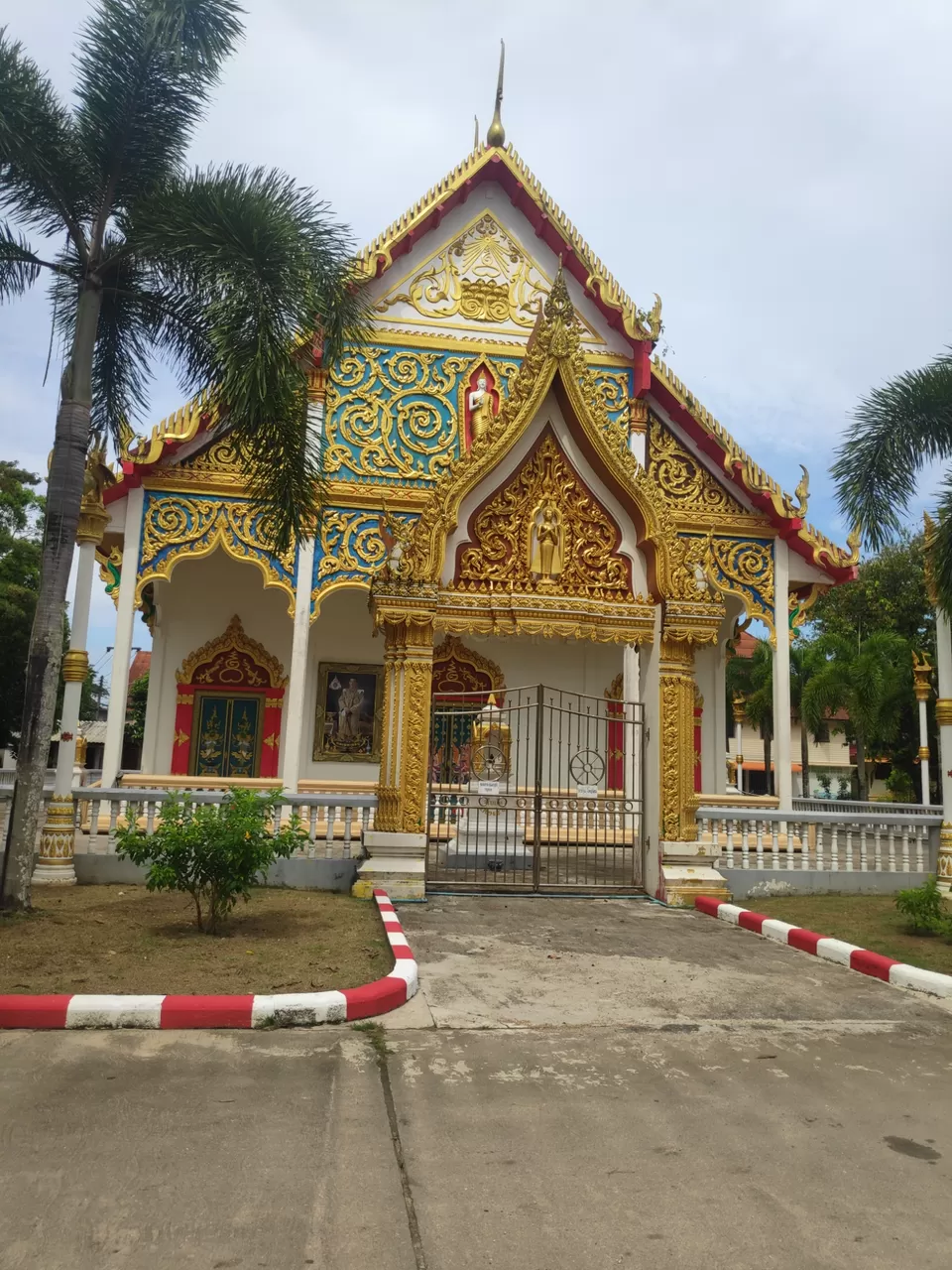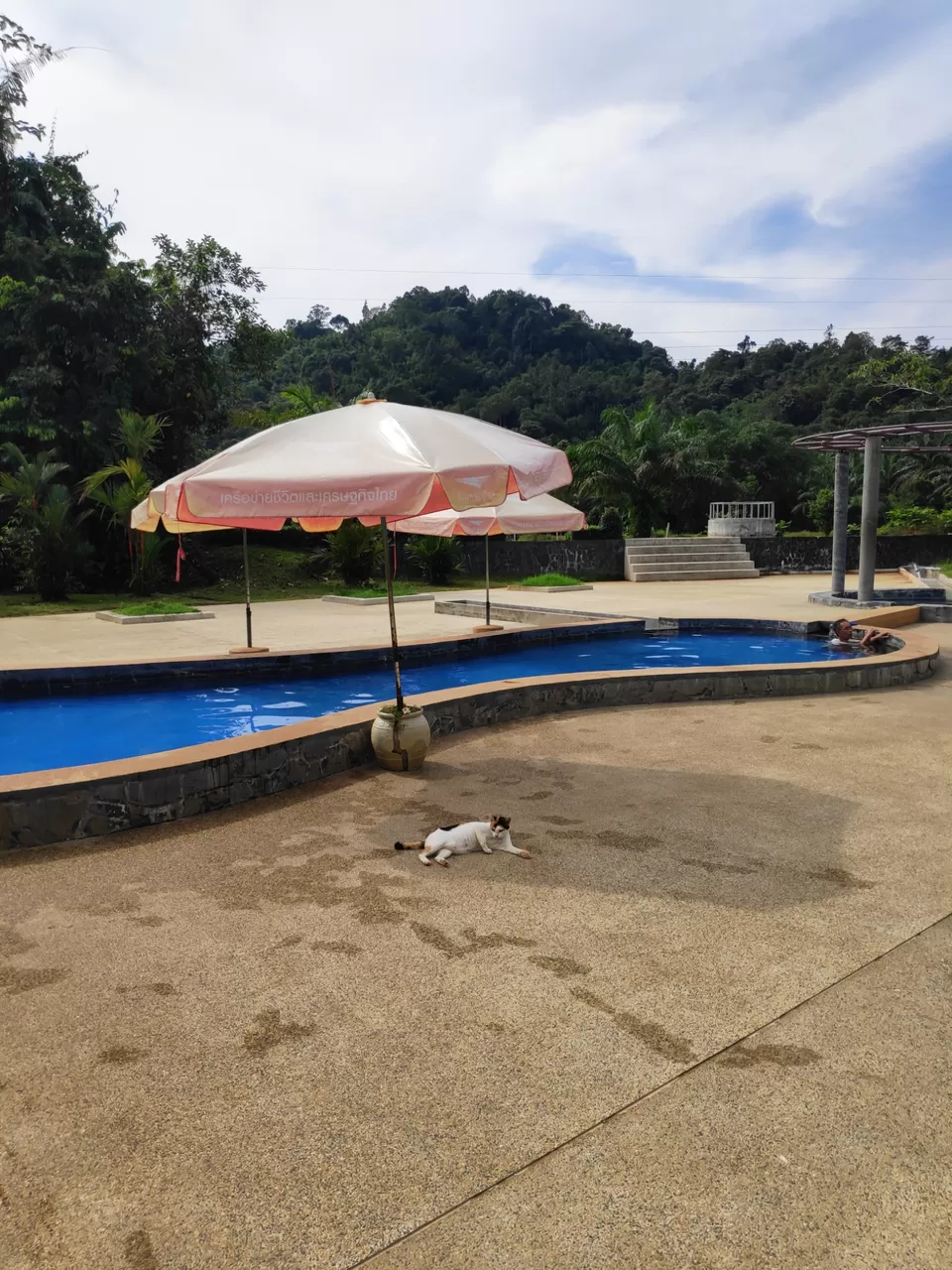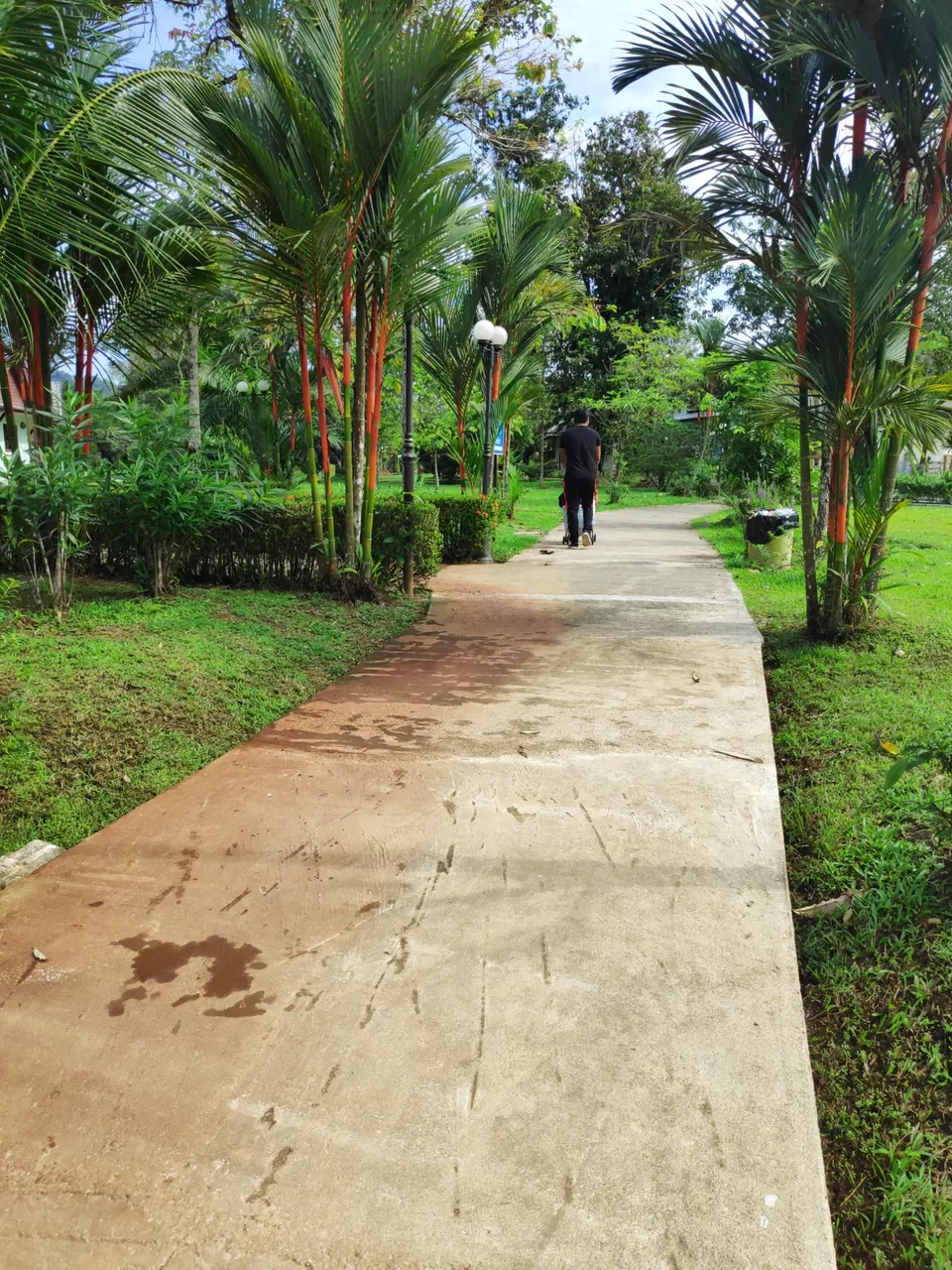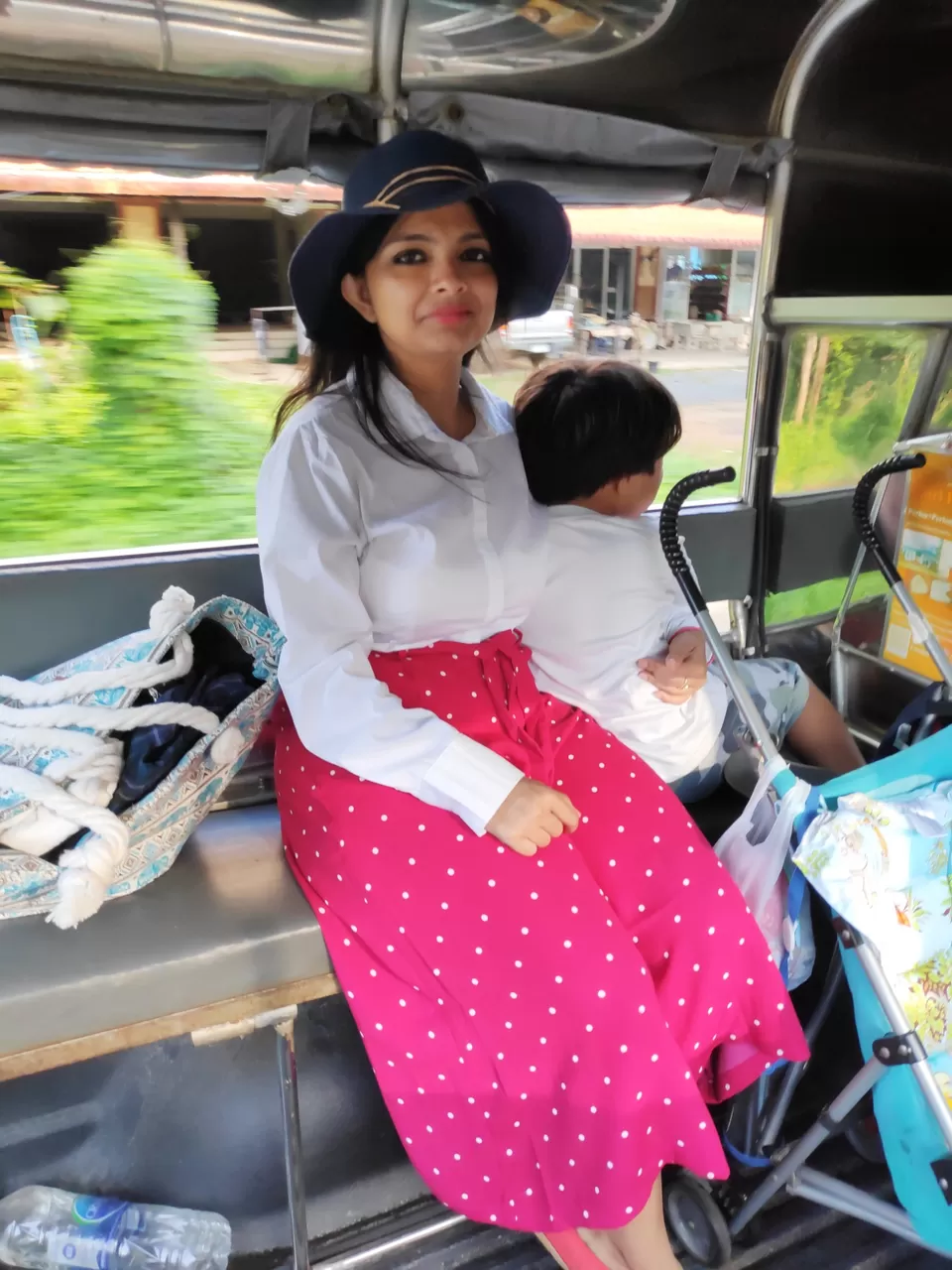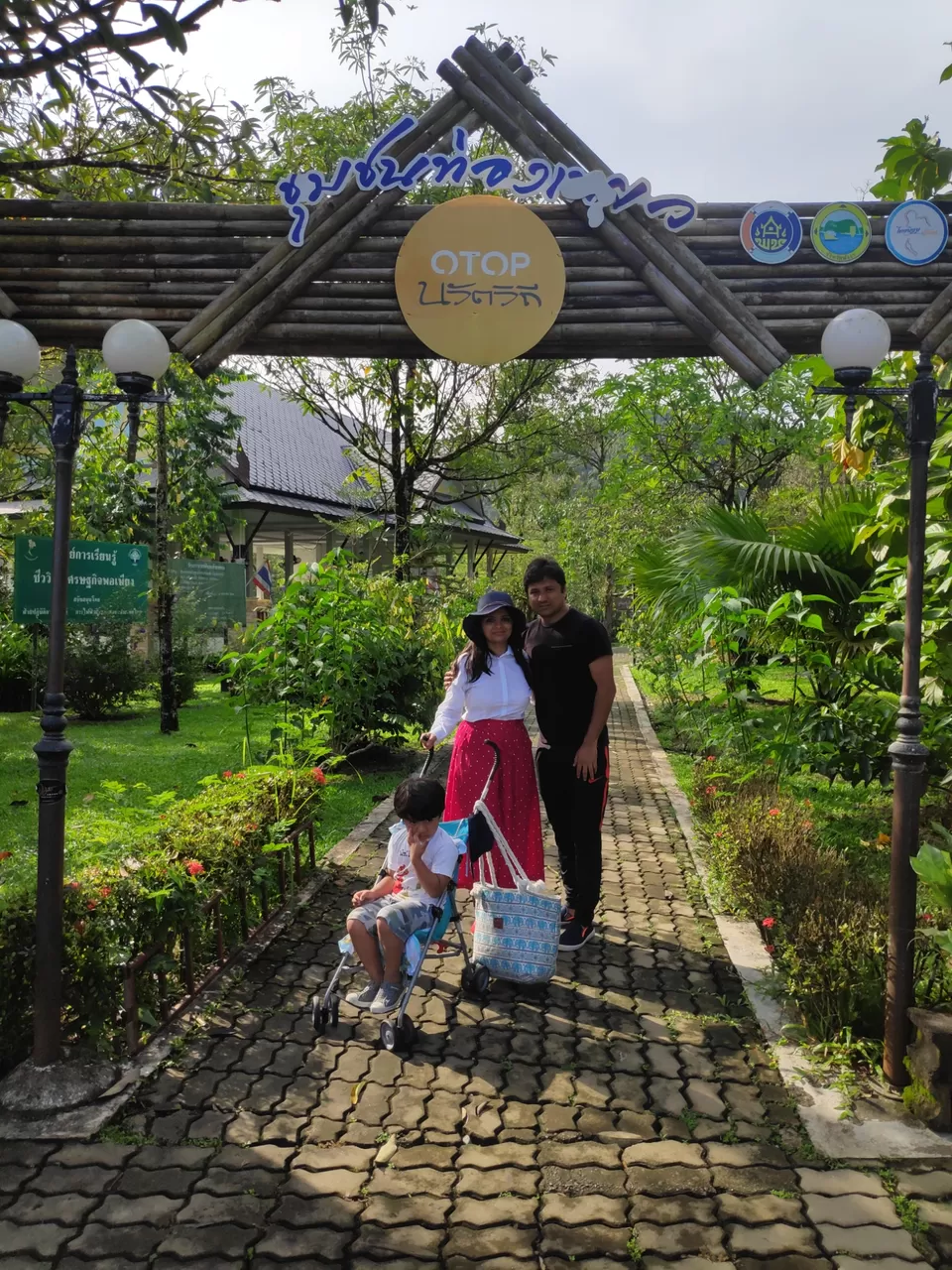 Tips:
Its humid and rains very often. So remember to carry umbrella.
How to reach:
There are several flights to Phuket. From Phuket you need to go to Khao Lak by road. Its a 2 hours drive.
Food: You have plenty of restaurants and cafes serving Thai and European cuisine. There are few Indian restaurant too.