India is home to 33 million gods and goddesses, you can find a temple almost on every corner in Indian cities. We put a lot of faith in god to seek answers to things we can't understand. But sometimes faith takes us to most bizarre places, the places you will find only in India. Here is a list of most bizarre shrines you will find in India
Whiskey Devi, Ujjain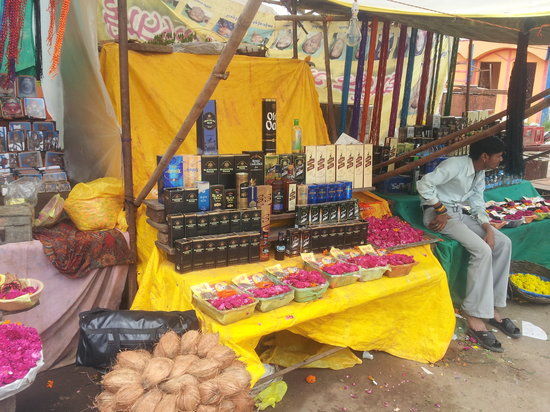 This may be is the only temple in the world where you get alcohol as prasad and offer alcohol to the gods. Bhairav gods are worshipped in temple, the main deity being Kaal Bhairav. There are shops of alcohols all around the temple, you can get alcohol 365 days of the year from this shops. There is also a mystery associated with the temple, the statue of the temple absorbs all the liquor poured on it and there is no explanation behind it.
Bullet Baba, Jodhpur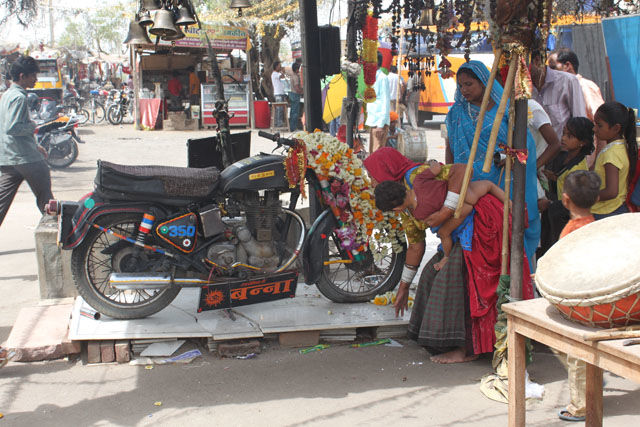 This temple doesn't have a statue but a 350 cc Royal Enfield is worshipped here. The story behind this temple is that, the bike belonged to Om Banna, who died in a bike accident and police confiscated the Bullet. But the bike disappeared from police station and appeared at the crash site. The same kept happening when police took it to station.
Bharat Mata Temple, Varanasi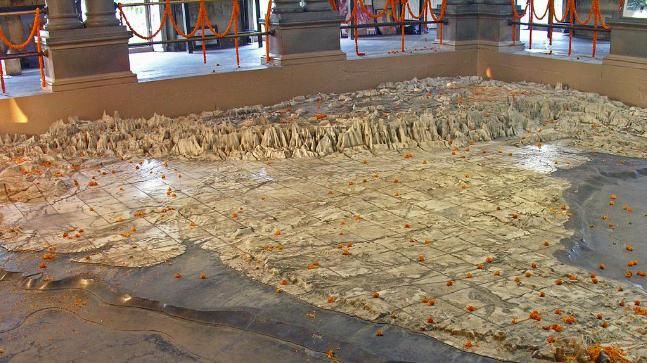 This temple was inaugurated by Mahatma Gandhi in 1936, dedicated to mother India. It doesn't have any idol but a map of India made of marble. The temple is dedicated to all the freedom fighters of Indian independence.
Visa Temple, Hyderabad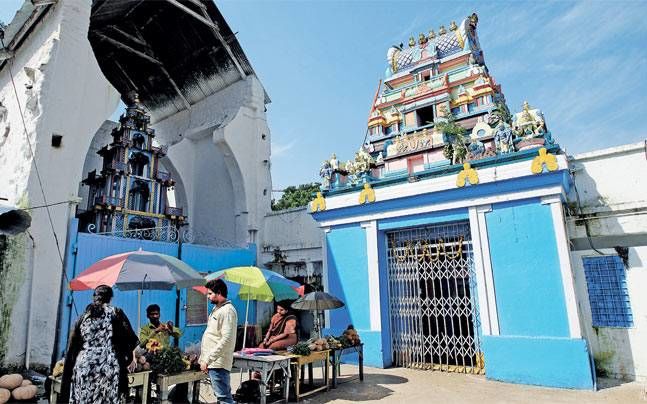 Chilkur Balaji temple of one of the oldest shrine in Hyderabad. This temple has the most bizarre story behind it. If you go to the temples and perform the rituals you will get your visa approved.
Karni Mata Temple, Karauli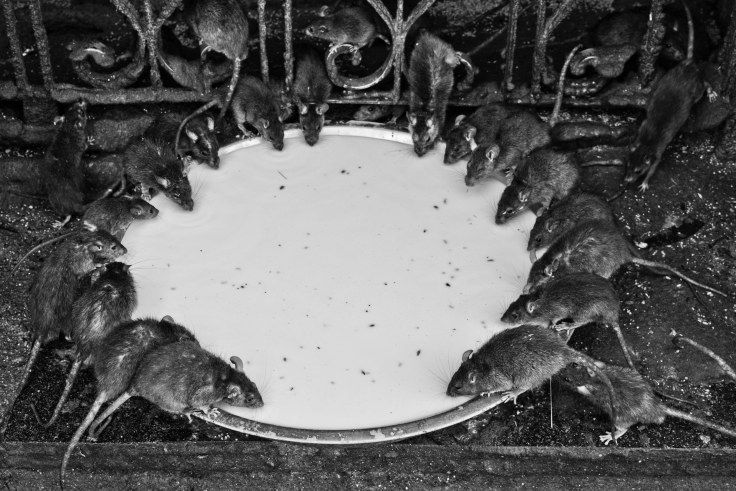 If you do not like rats, you might get grossed out by going to this temple. More than 20,000 rats resides in the premises of this shrine, they will just run around touching your feet when you walk in. Devotees offer milk to these rodents who are believed to be the reincarnation of Karni Mata.
Chinese Kali Temple, Kolkata
This temple shows the cross culture harmony of India. It is a regular Kali temple run by a Chinese priest. He offers noodles, fried rice and manchurian to devotees as prasad.
Have you been to any of these places? Share your experience here
Also, check out Tripoto's YouTube channel for some amazing travel videos and inspiration!
Get travel inspiration from us daily! Save and send a message at 9599147110 on Whatsapp to start.