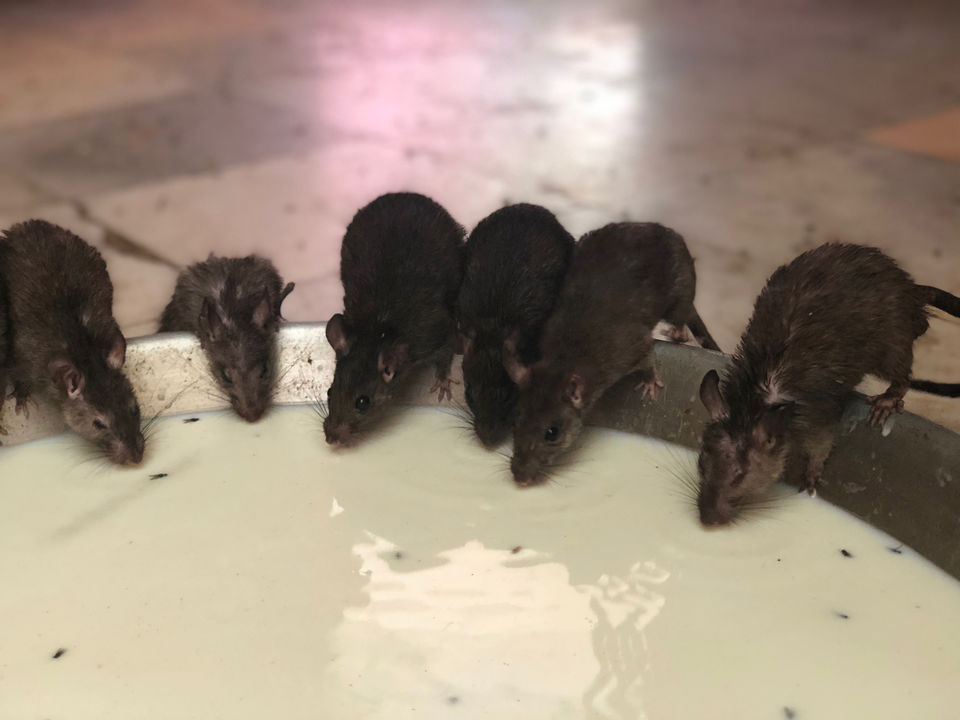 I grew up watching discovery and nat geo all my childhood and one episode on nat geo caught my attention..it was about a temple dedicated to rats and of course that went on to my bucketlist..finally,i was on cloud 9 when I got to visit it!!
WHERE:30kms from Bikaner ,Rajasthan .
TIMINGS:4.30am to 10:00pm.
How to reach:there are many buses available or you can just hire a vehicle
LEGEND:apparently karni mata's son laxman drowned in a river while trying to drink water .enraged by it,she implored yama(the god of death)to give her son his life back.at first ,he refused but then granted a wish that all her sons would reincarnate as rats .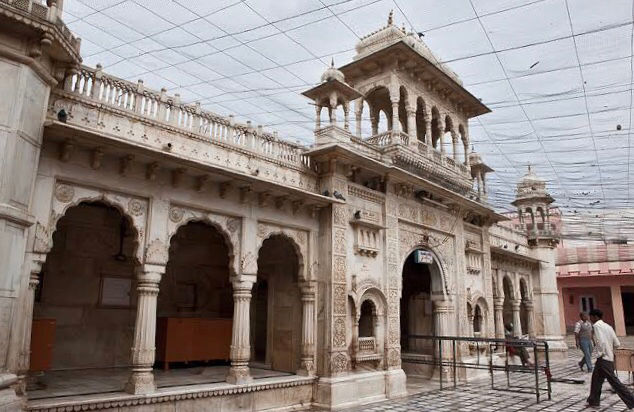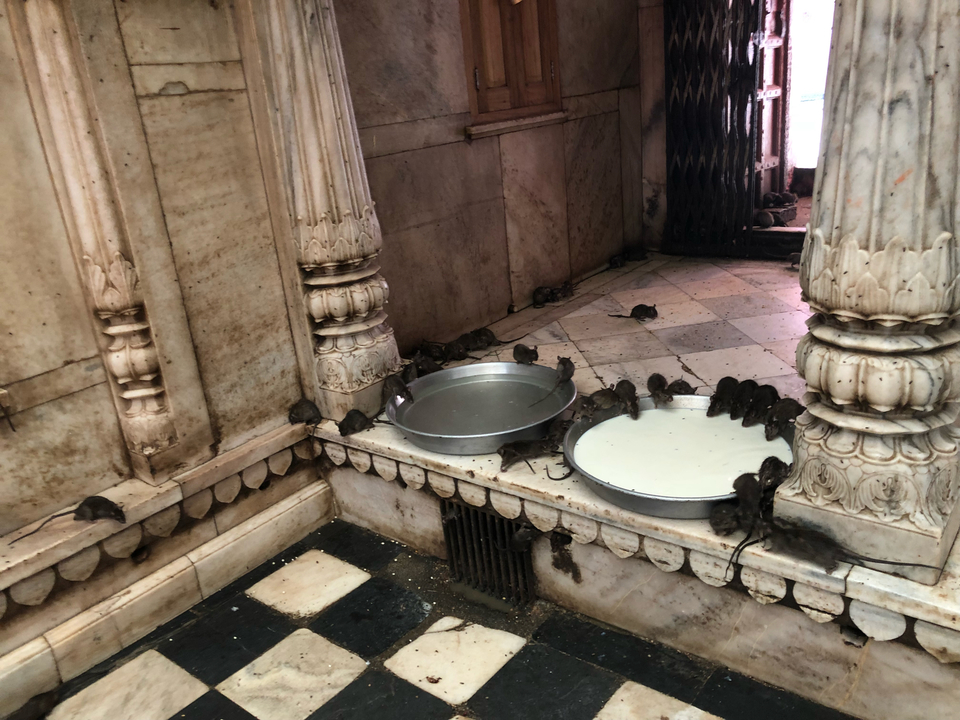 You enter the temple to a sight of thousands of rats just chilling around,eating great food!!..people offer milk and sweets to rats and even the prasad offered to devotees is from the rats food bowl.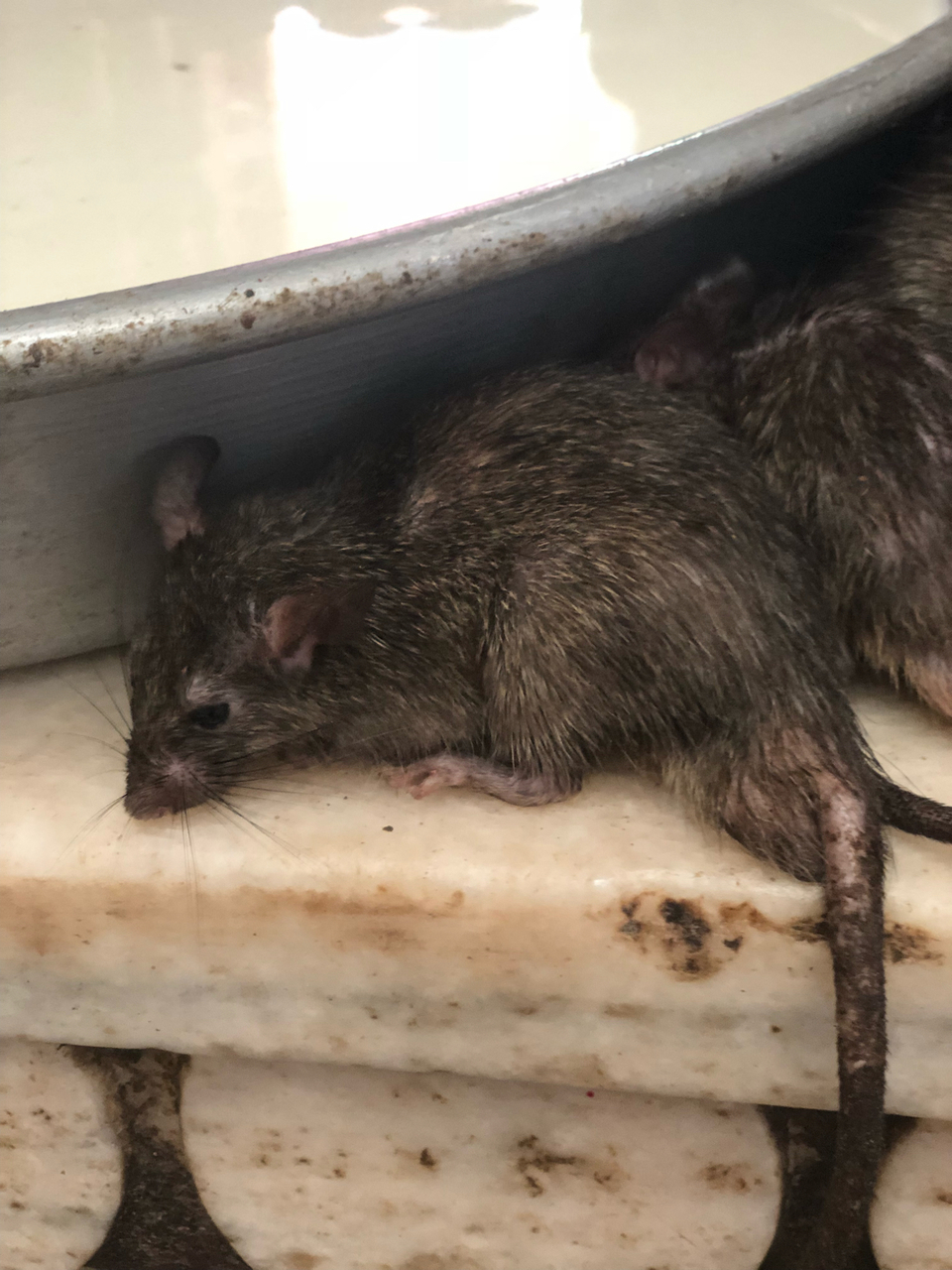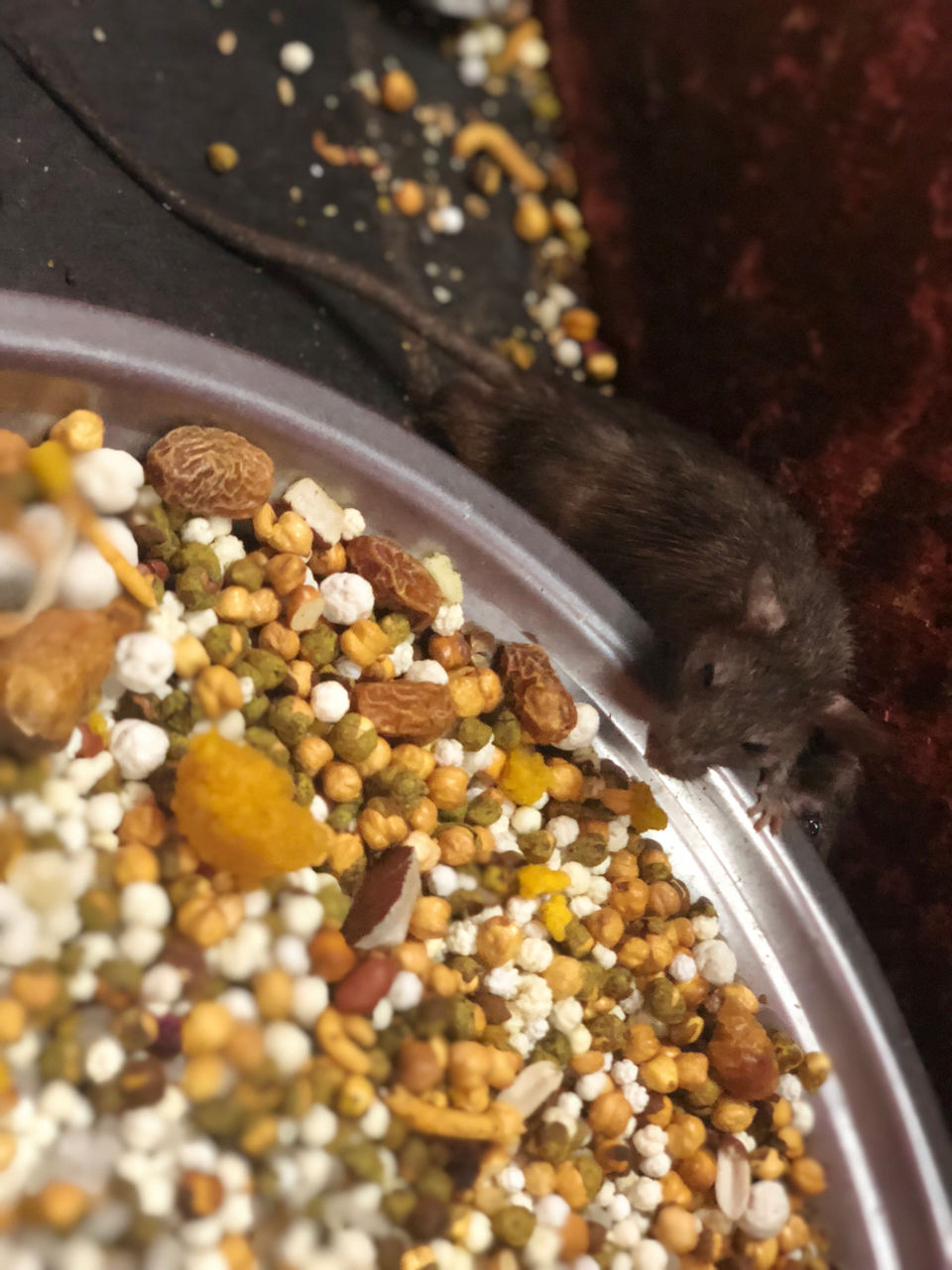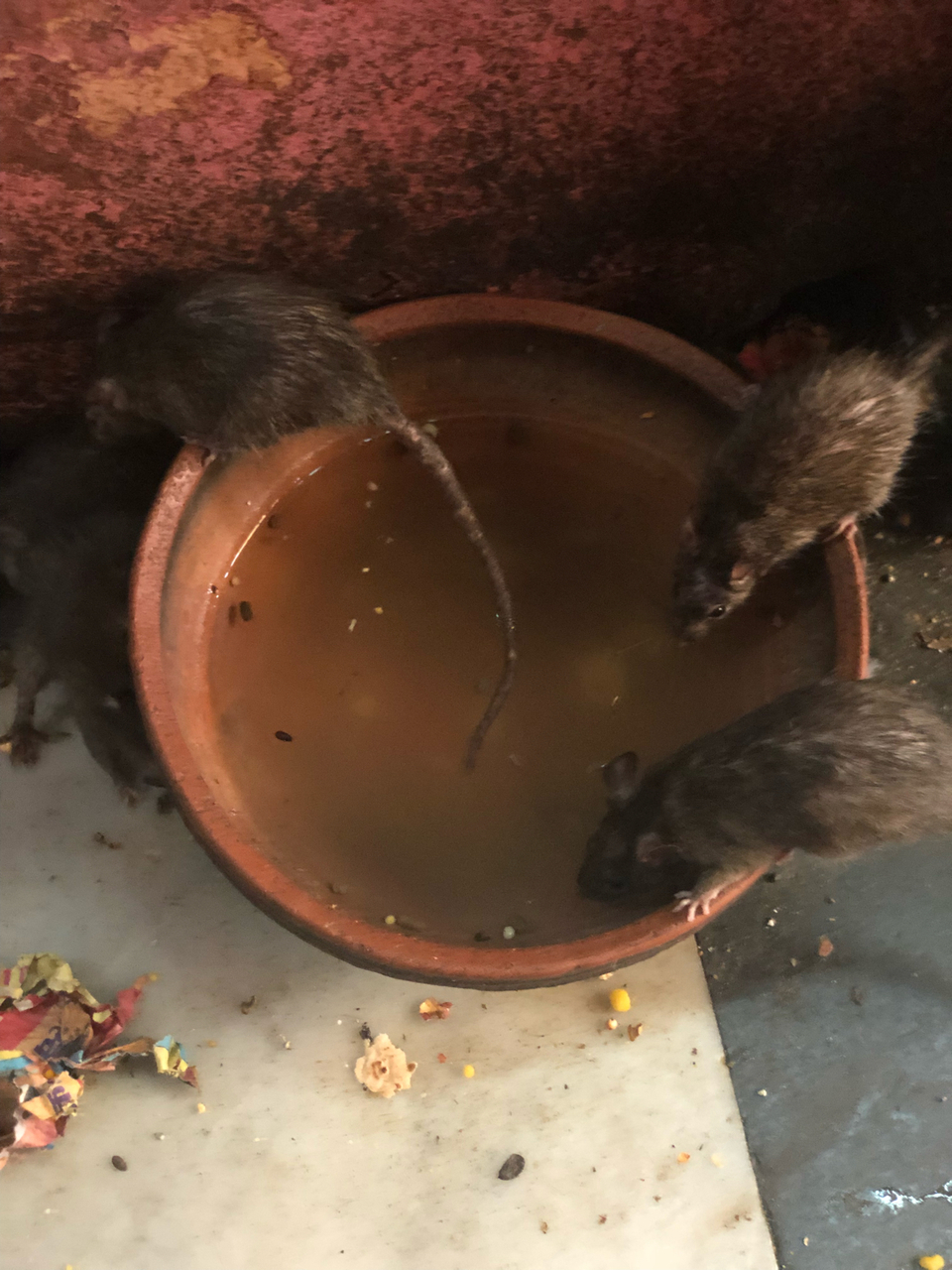 It's believed to be a lucky sign if one gets to see a white rat among 20,000 black ones ..which we never found!!..and mind your step at all costs because if you happen to kill a rat by mistake,you're supposed to compensate it with a solid silver rat.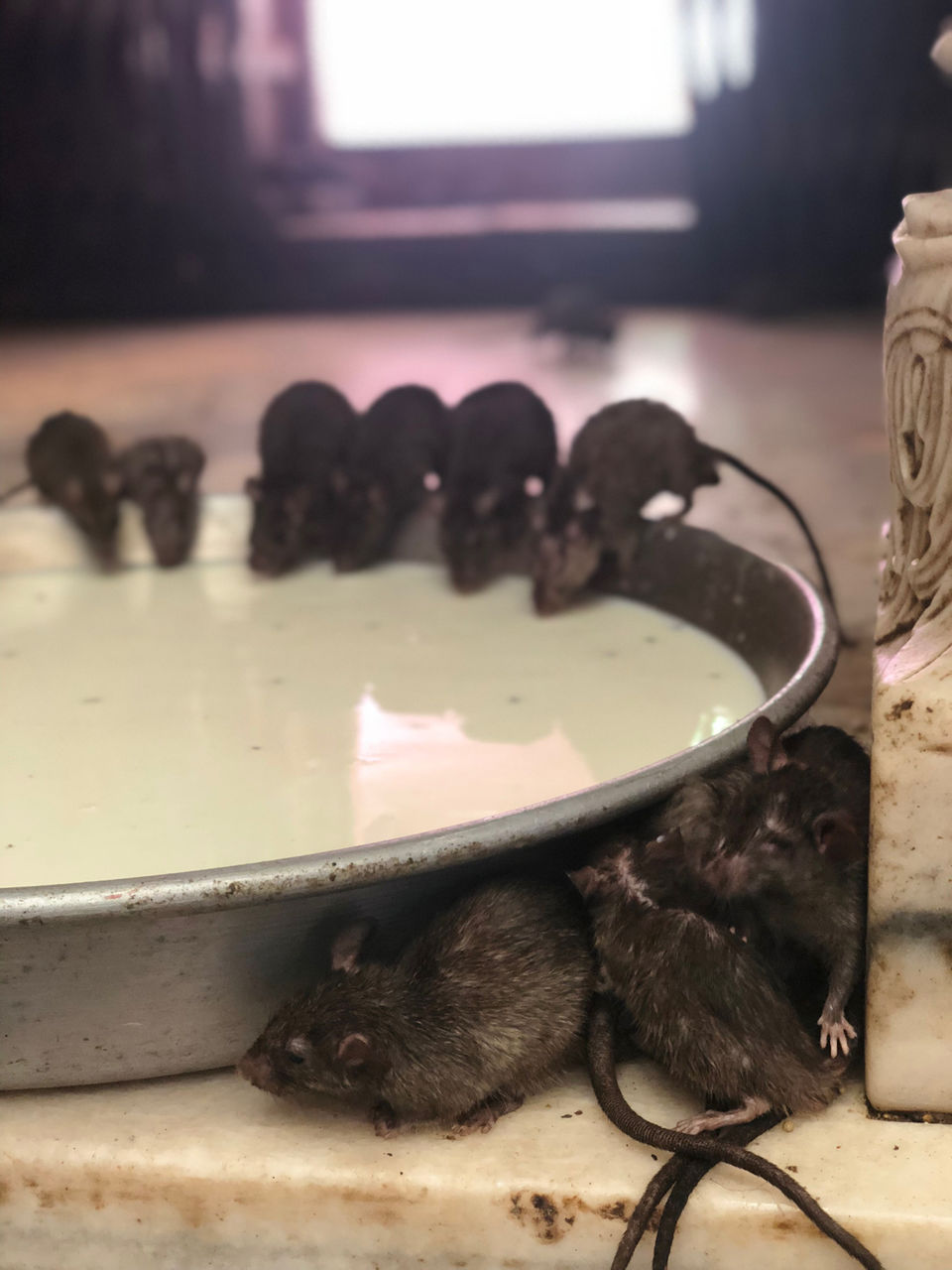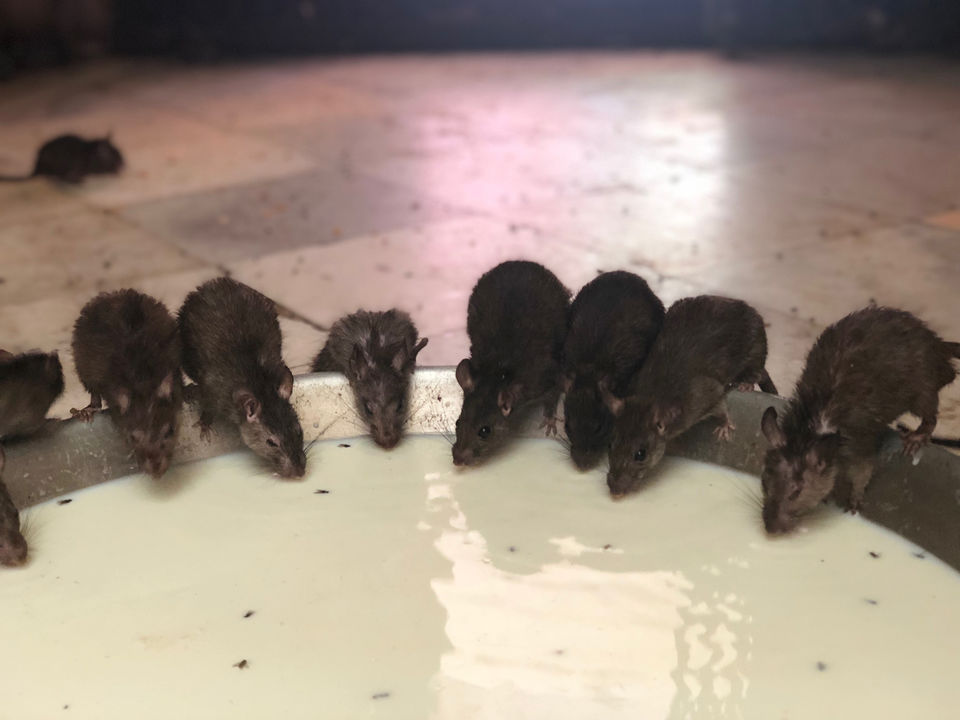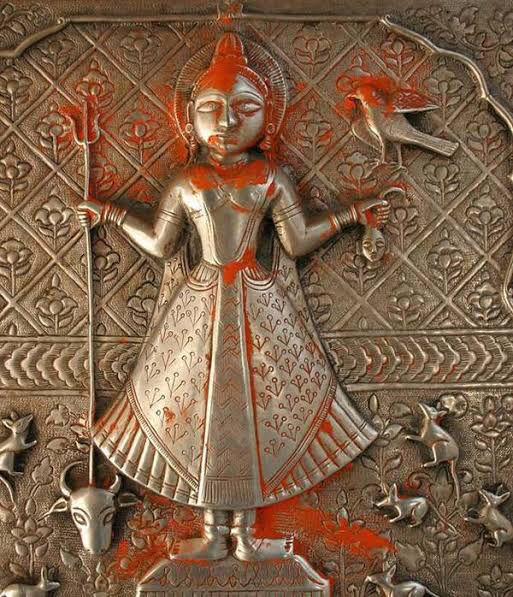 This was hands down one of the most unique experiences of my life and I'd say these are the things which make INDIA such a beautiful and diverse place to live in!!