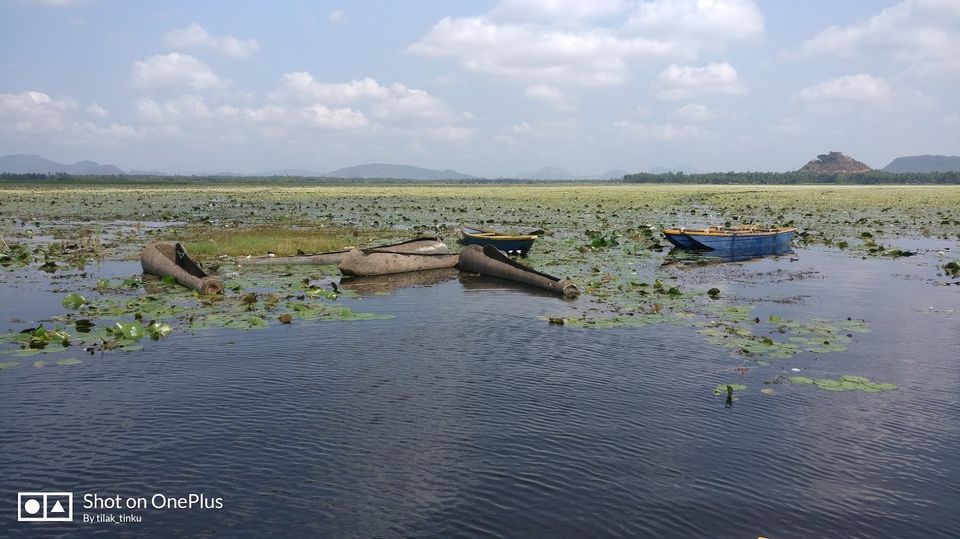 Finally completed all the trips in the list around visakhapatnam and vizianagaram. this can be possible only with the help of NORA (my ROYAL ENFIELD)
this is a single day trip to the nearest fresh water lake and bird sanctuary named kondakarla , near by anakapalli just around 12 km from it.
finally planned to complete the trip after 6-7 months and had a great experience. the main attraction in this trip is the boating on the traditional fishing boats and this is my first boating experience which was ecstatic(❤ ω ❤)
finally made a start at 6:30 in the morning with nora and accompanied by 5 friends and reached the vizag by 7:30 and got completely fed up with such a huge traffic at vizag and it took almost 1 hr just to get away from vizag entrance to steel plant which made trip a bit heavy in the start itself.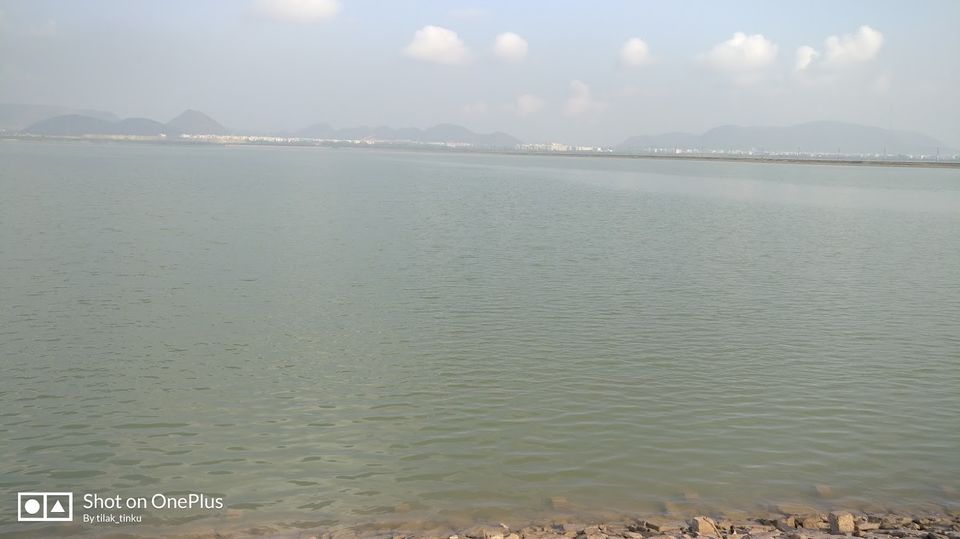 Had visited the reservoir in steelplant and made halt for almost quarter an hour and started back to sanctuary and reached destination by 10:00 am and consulted the boatmen available there to have a boat ride into the lake and finally made the #completion of a task in my wishlist.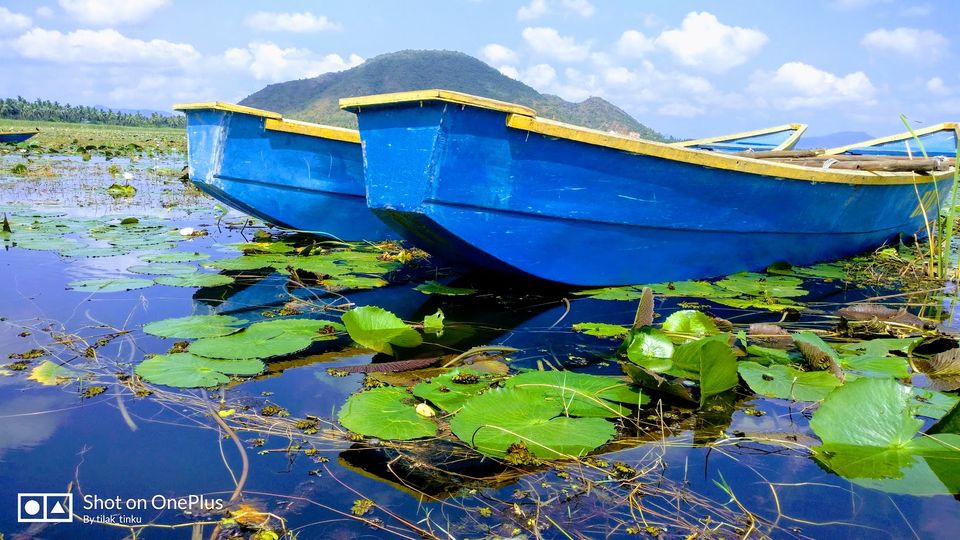 The boat ride was fantastic and bliss with a lot of lotus around us and collecting all of them as if in our garden is a good experience and enjoyed it.
In the case of visit with your partner it would be a good place to surprise them with the flowers and proposal.
Great views with many rare birds adding value to the beauty of nature and it is one of the best getaway from vizag to spend the weekend and there is also availability of play area for the children to spend a quality time with the nature away from the routine machinery lives.
Try to go with a best camera to have best memorable pics of the lake,mountains and the birds and try to attend mostly in the early morning hours or late in the evenings.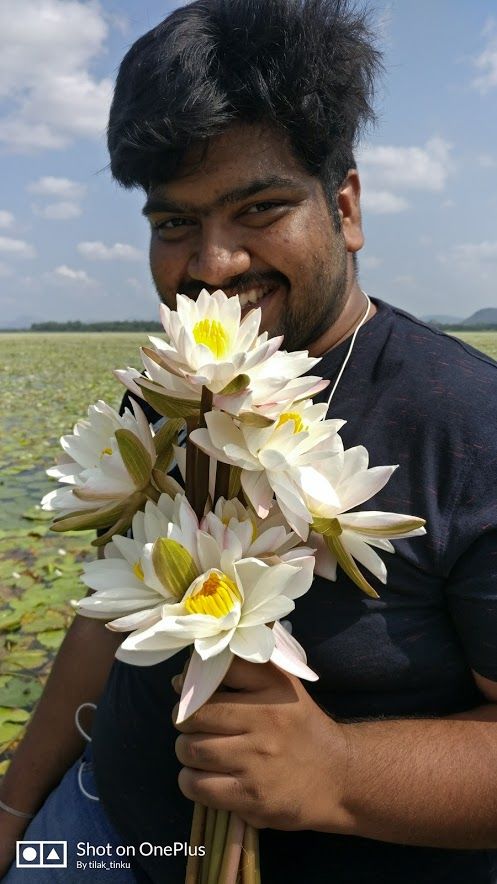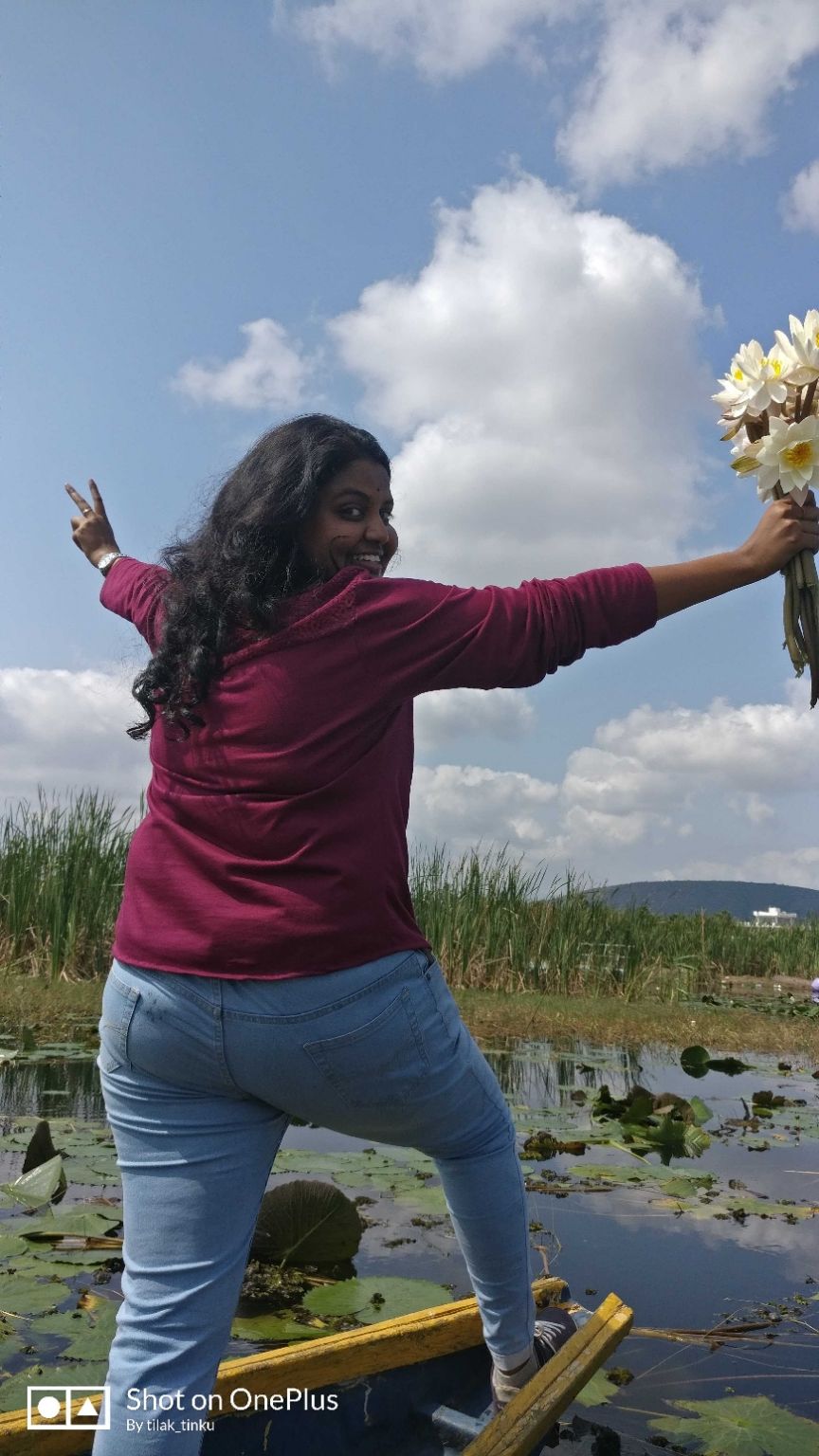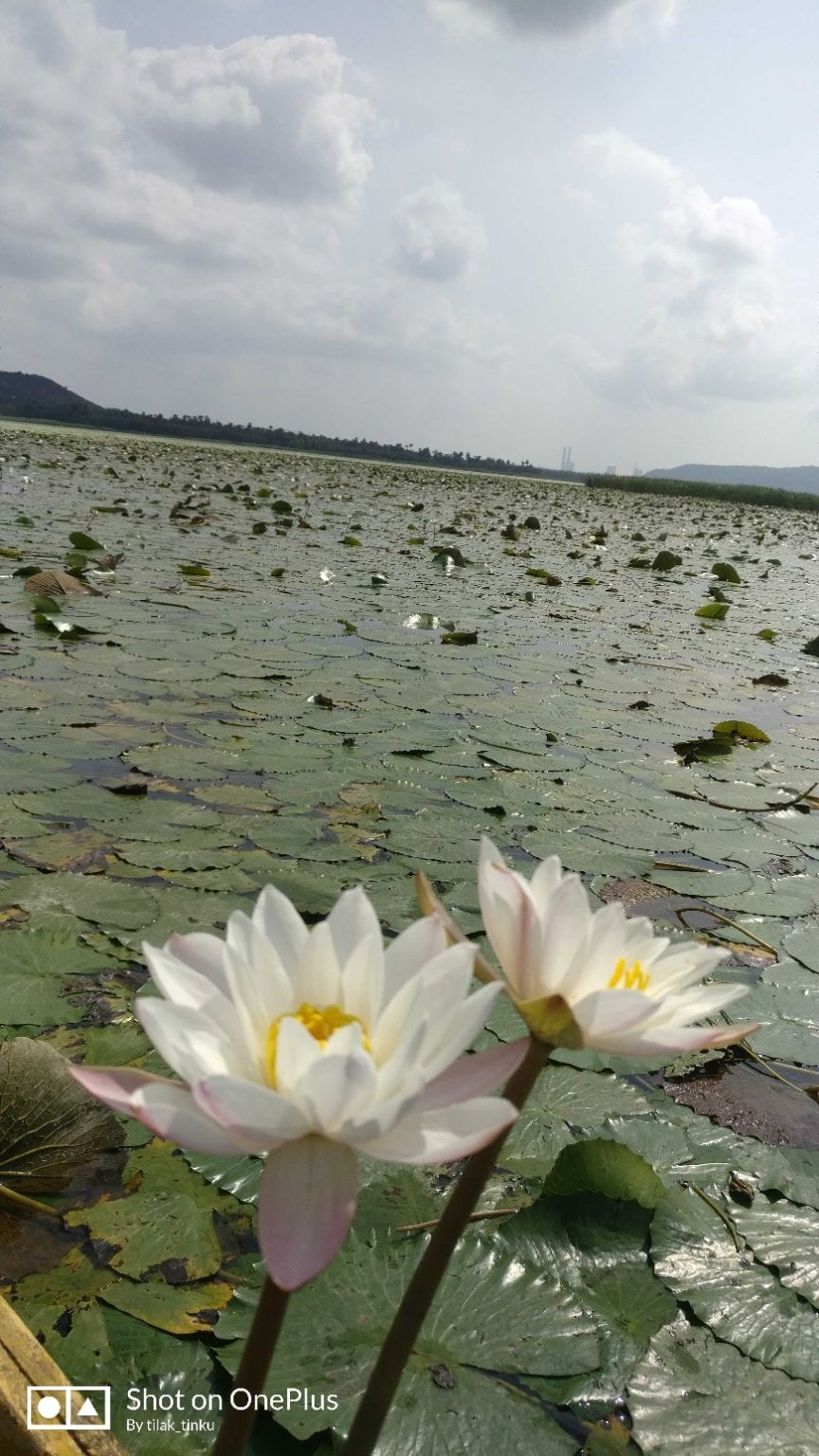 finally after 25-30 min of boat ride we reached back to shore and we are charged of around 150 per head and the cost is based on the bargain we do and the members in the group sharing the ride cost effective,but the price for is reasonable for this kind of beauty near by vizag.
https://youtu.be/l5nyOD46S4Q
Started back to vizag and had a small shopping session at decathlon,vizag and rached vizianagaram back by the evening and a great sleep.
Finally one more beautiful trip came to an end but the views of the location will never come to an end.