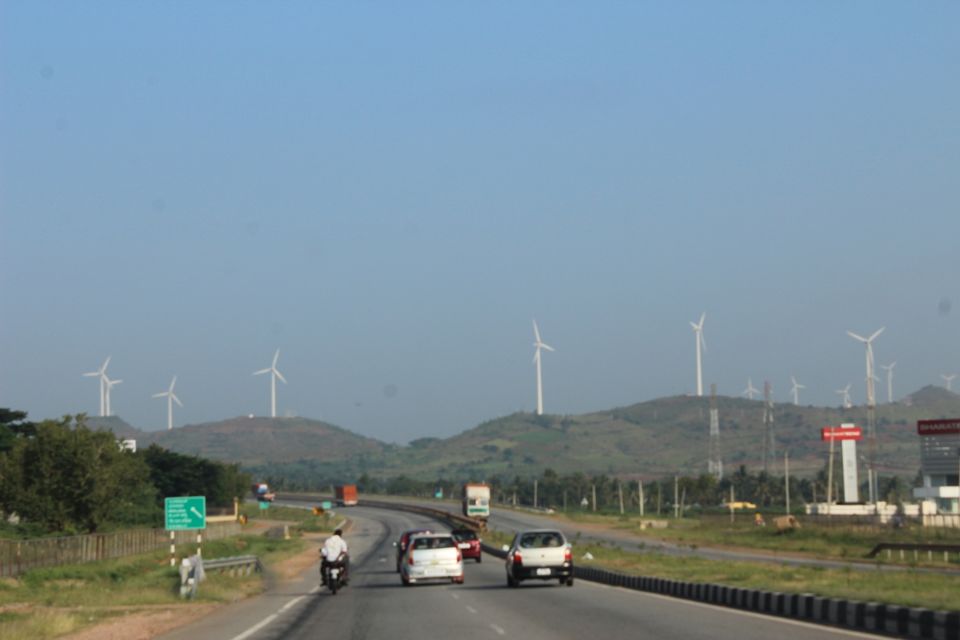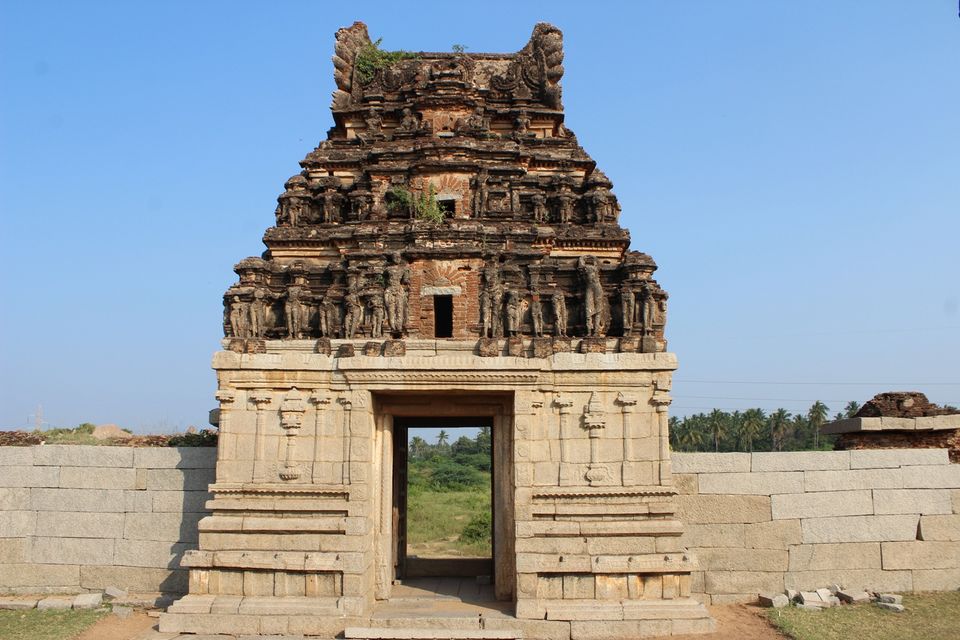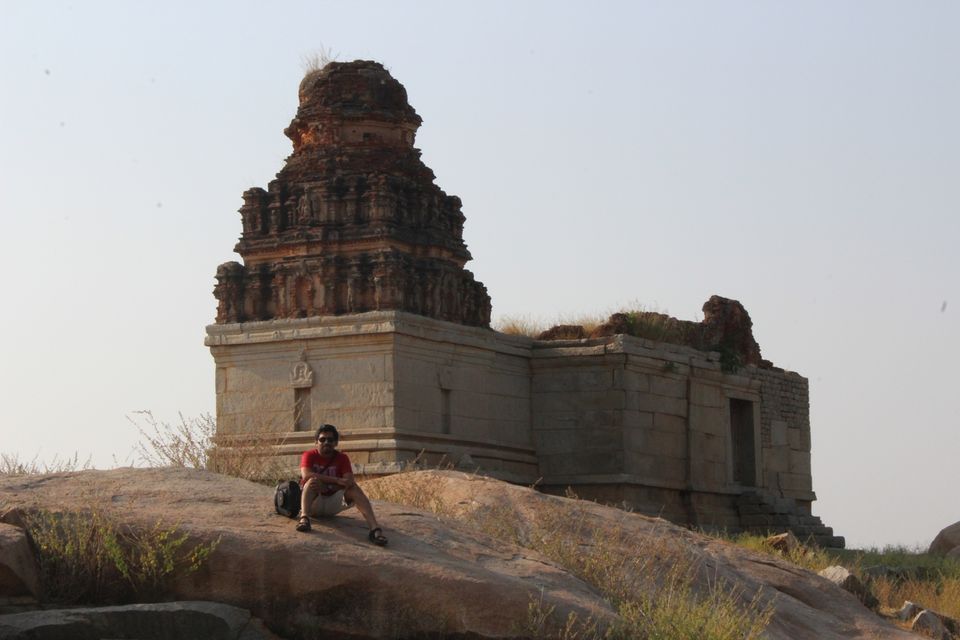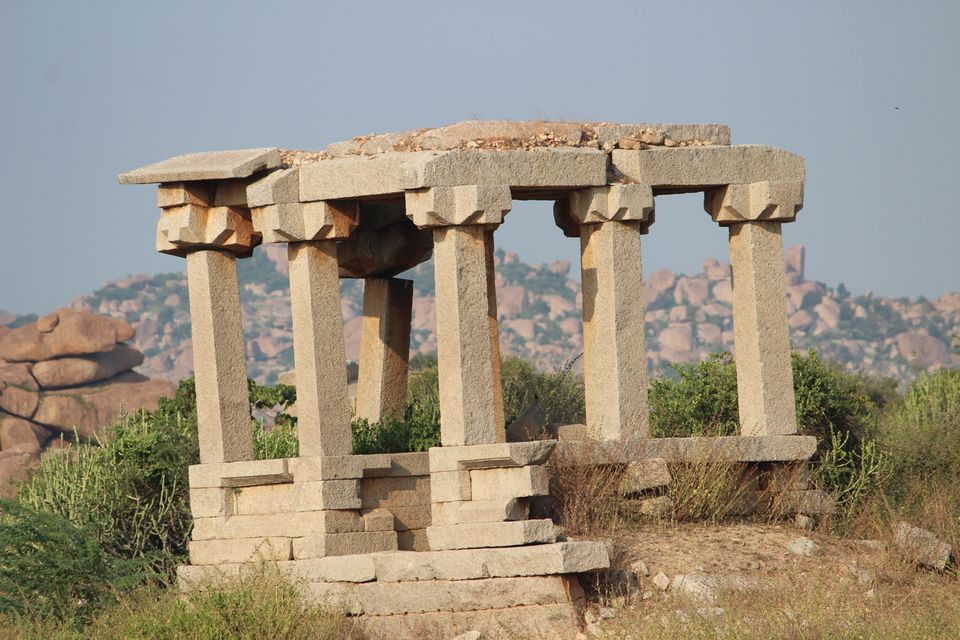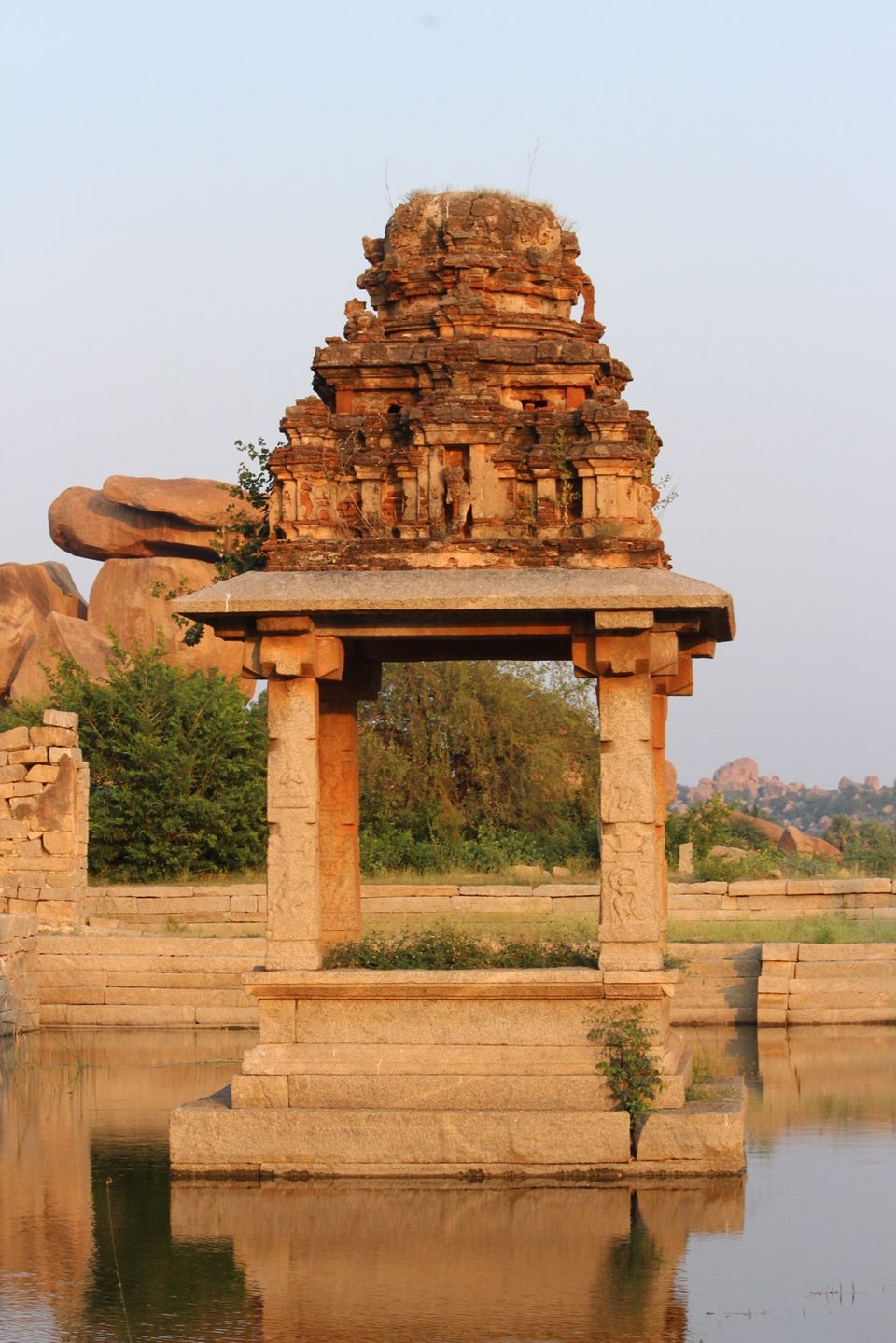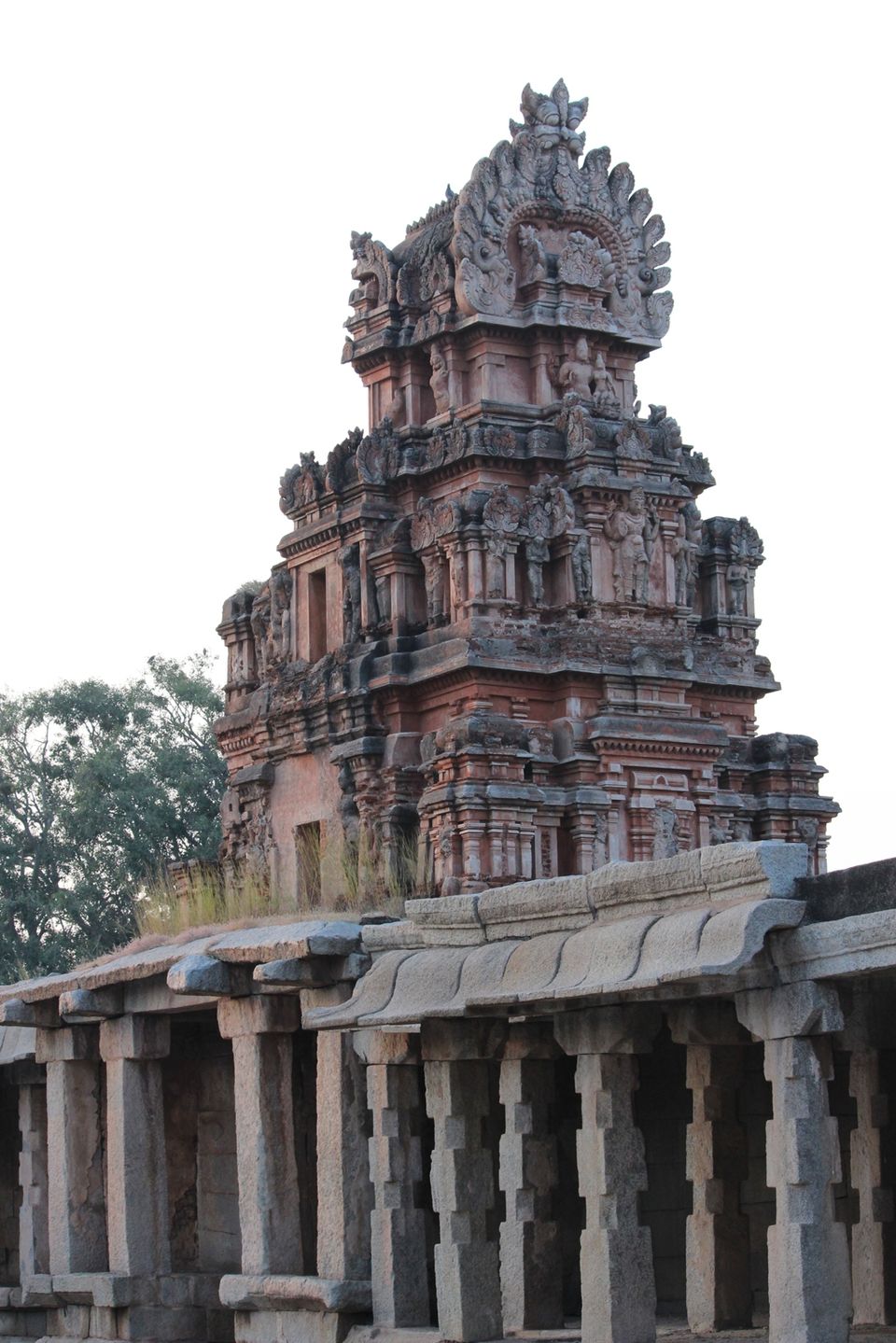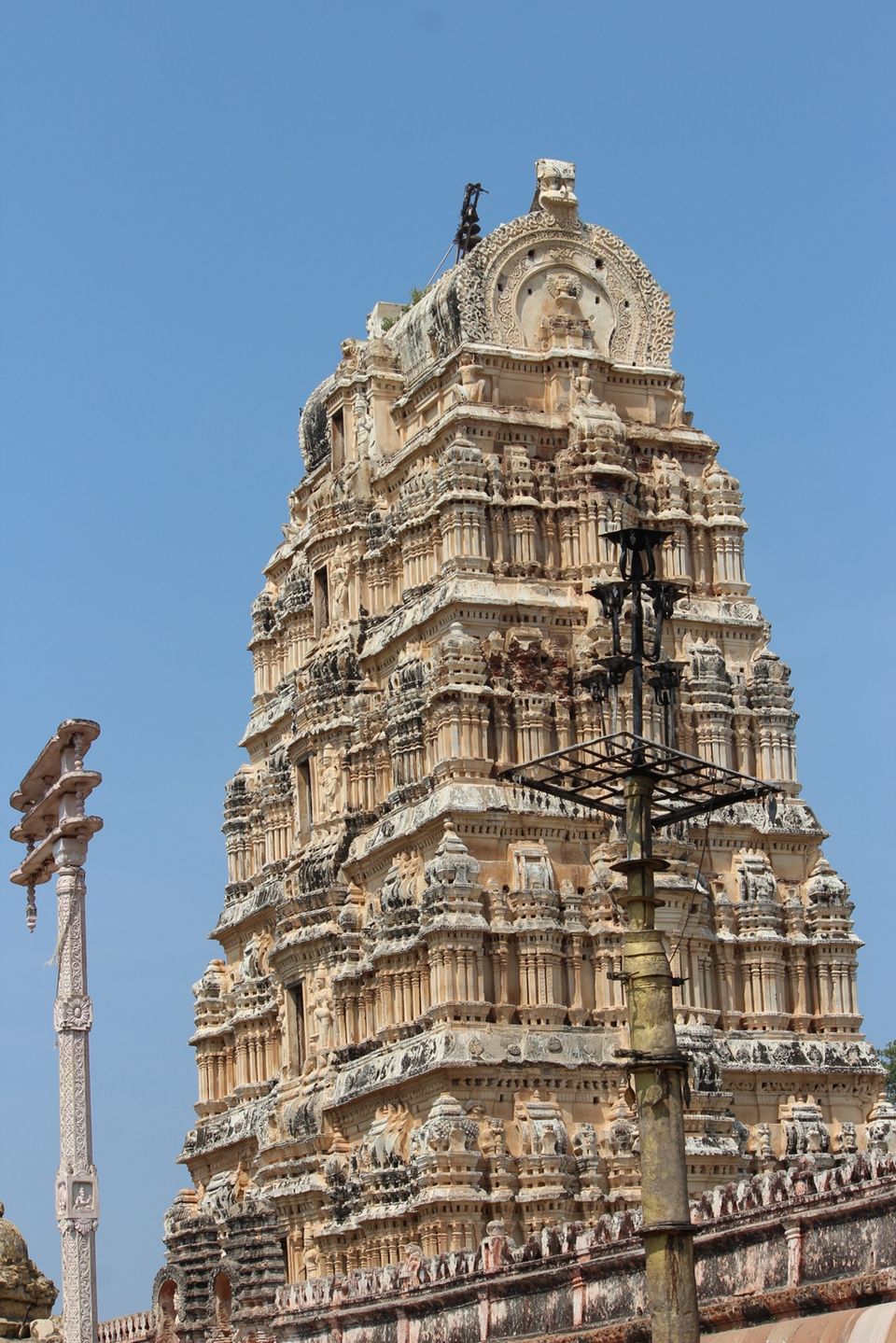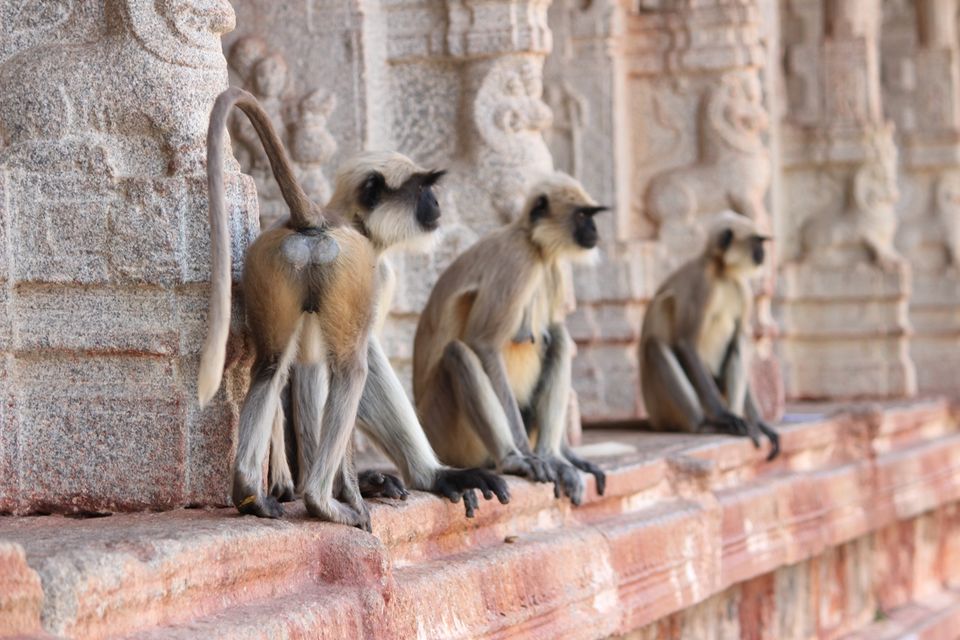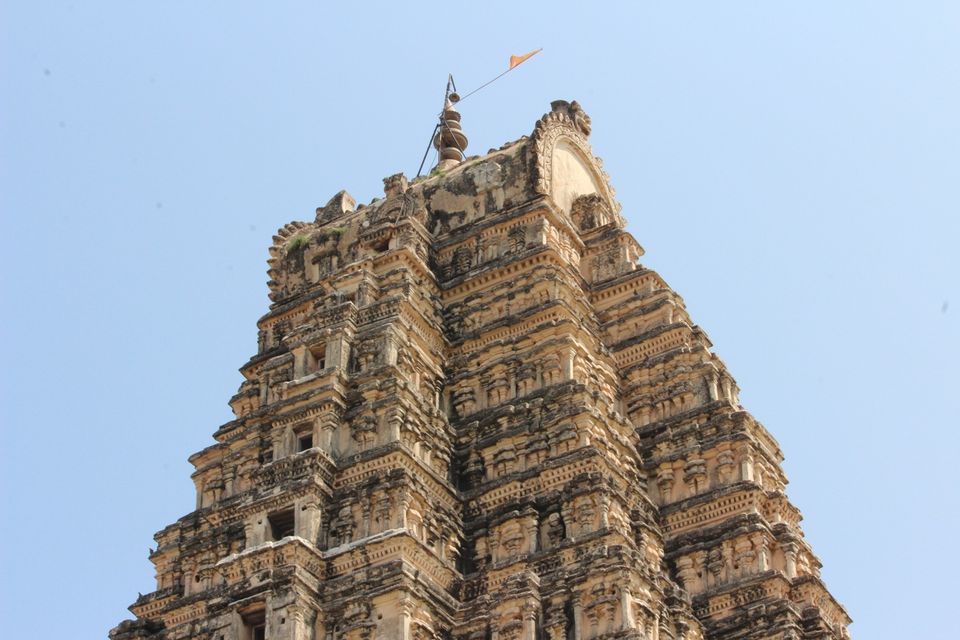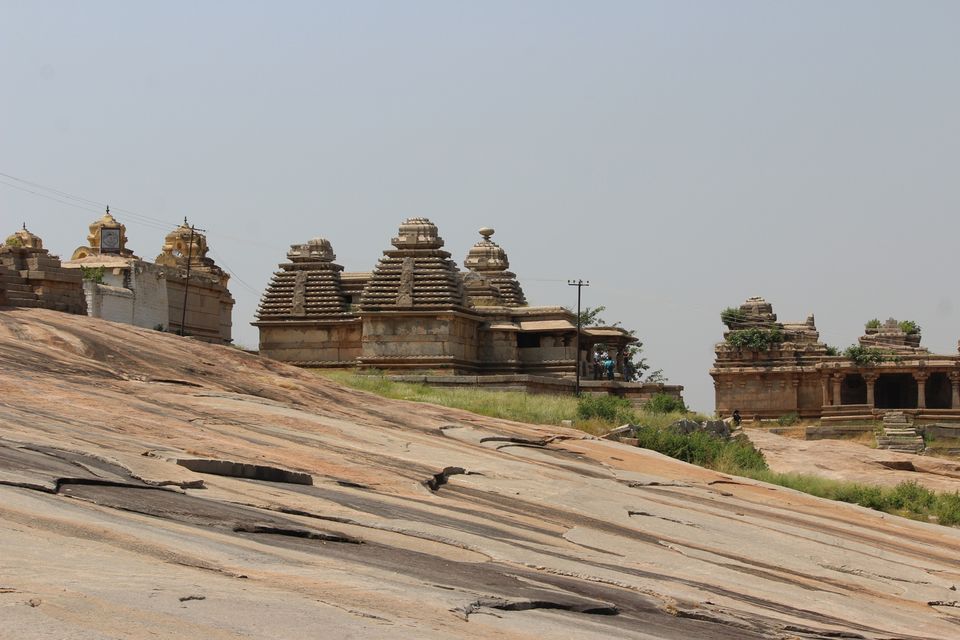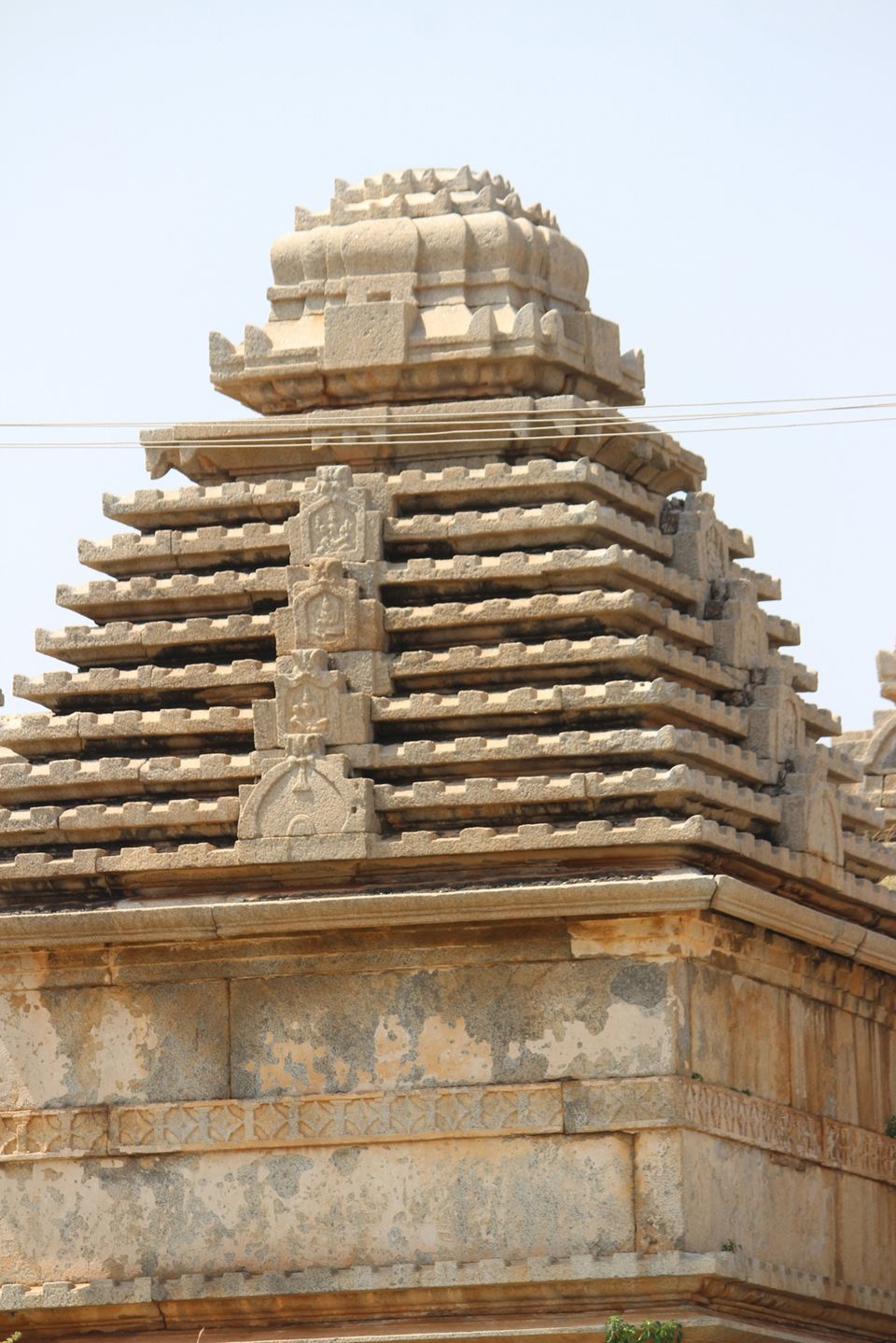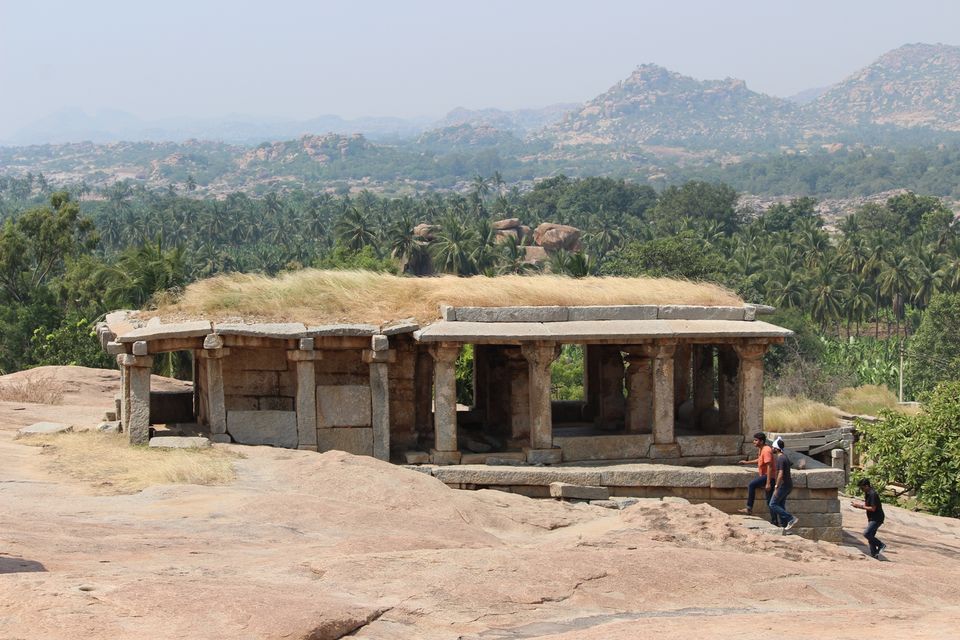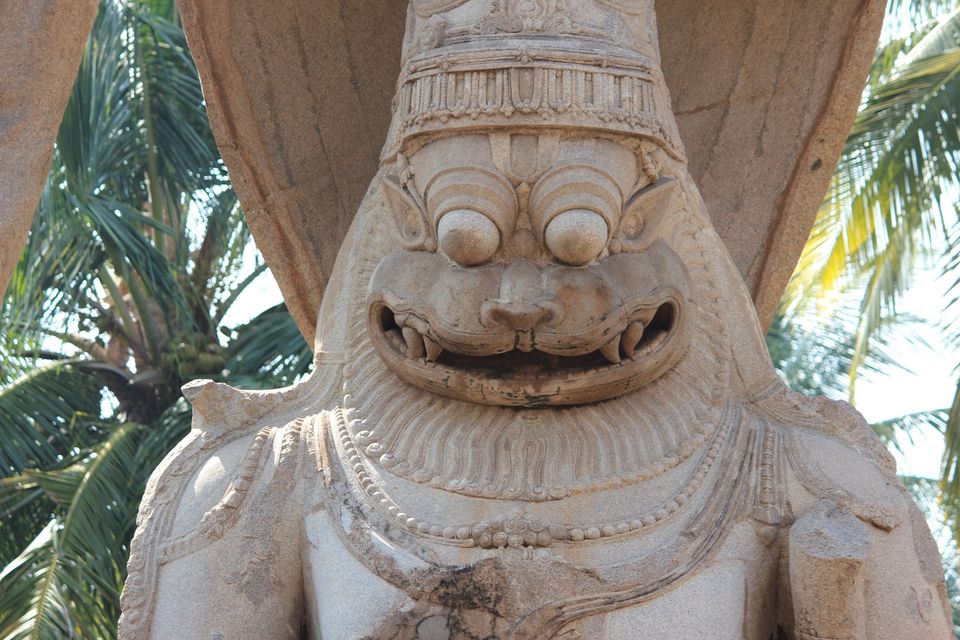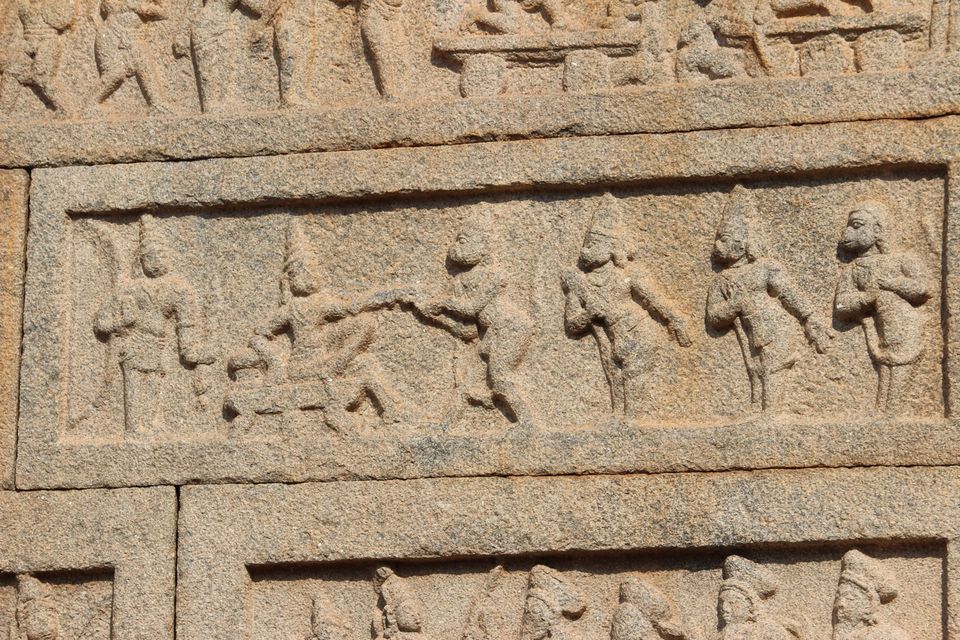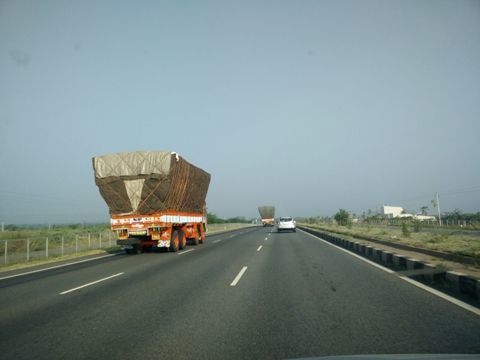 Plus:
Great site, lots to explore
Good scenic route
Must see for history buffs
Minus:
Poorly maintained
Could be a bit boring if you are not into history stuff
No stay options at the site
Limited information on how to get around, what to see etc
Day 1:
We started from Bangalore around 5'o clock am. The roads are good and our trusted Maruti Swift could easily touch 140 kmph. For those who are travelling by road, it is advised to stop at Chitradurga for breakfast or lunch as there are no or very limited options beyond that for decent food. 
We did a bit of cross country as our hotel was at JSW Steel Plant, in Bellary. However we ended up going towards Hospet and then took some real rough roads towards JSW. 
We reached Hotel Rock Regency around 11 am. Hotel Rock Regency is one of the best affordable options and located around 20 kms from Hampi. Staff was courteous and the room, restaurant and facilities were value for money.
We set out to explore Hampi around 2 pm after lunch and reached the spot pretty quickly. One of the attraction was to see a lot of horses (wild?) on the way, which is a rare sight in India, where cows, goats and dogs are usual attractions. 
We started at the foot hills of Hampi where Queens Bath, Krishna Temple, Vijaya Vittala Temple and few other temples & structures are located. All structures take good time to see around and we wounded up by 6pm and returned to Hotel.
Day 2:
On day 2 we went straight to the main temple - Hampi main tower, Virupaksha temple and the river. We spend some time on the river banks, it is comforting to sit and watch. On the way back we visited the palace, stables and Hajara Rama Temple. The statue of Ugra Narasimha and Badvi Linga are a must see. Day 2 was a bit tiring with too many sites to cover in the hot sun, we returned to hotel by 5pm. Evening, we went for a ride around JSW steel plant it was worth it. It included Airport, Railway Station, Hospital and Other Factories. You wont find many places like this in India and worth seeing around.
Day 3:
We checked out of the hotel and went towards Thungabhadra dam which is around 30 kms from Bellari. Google Map was ineffective in finding the exact spot and we ended up in the middle of a paddy field with no signs of dam. We asked around and finally reached the reservoir side of the dam. The view is amazing and you will feel like sitting next to an ocean than reservoir. We started the journey around 1 pm and reached back Bangalore around 8pm.
Expenses: Room Rent around Rs 1500 for a Non A/c Double Room
Food: Cheap, might be around Rs 500 to 800 for 3 days.
Fuel: Around Rs 2000. 
Tolls: Around Rs 500