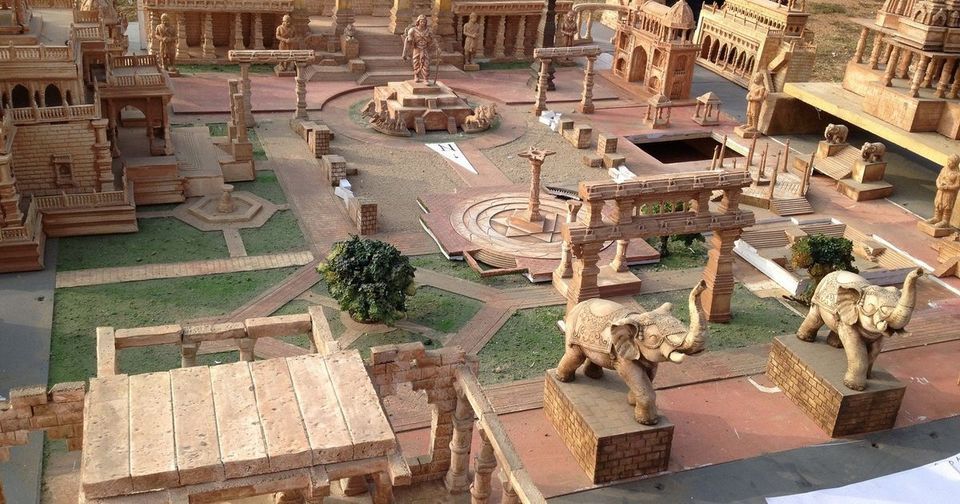 The magnificence of Baahubali took everyone by storm when the film released in 2015. Within a span of a few weeks, it went on to become the most successful film to have been produced in the Indian subcontinent. The film was a visual masterpiece; making audiences yearn for that fantasy world to be real.
Thanks to Ramoji Film City in Hyderabad, this dream has now become a reality. The gorgeous sets of the kingdom of Mahishmati, which were praised in the film for their grandeur and impeccable detailing, have been opened to the public. The film's sets were preserved by the film city so they could be turned into a tourist attraction.
According to reports, a cumulative of over ₹60 crore was spent on constructing the sets. The Ramoji Film City issued a statement saying, "The magnificent sets of Baahubali, transformed into an exclusive attraction have been a massive draw for the tourists." Besides the set itself, some of the props from the film have also been retained for tourists to see.
The set is open for the public till December 14, 2017. There are two packages on offer – the general tour is priced at ₹1,250 and is unguided, while the premier tour is priced at ₹2,400 and involves a guide taking you around the place. There are also special packages for corporate entities, schools and colleges. Tickets can only be booked online through the Ramoji Film City website.