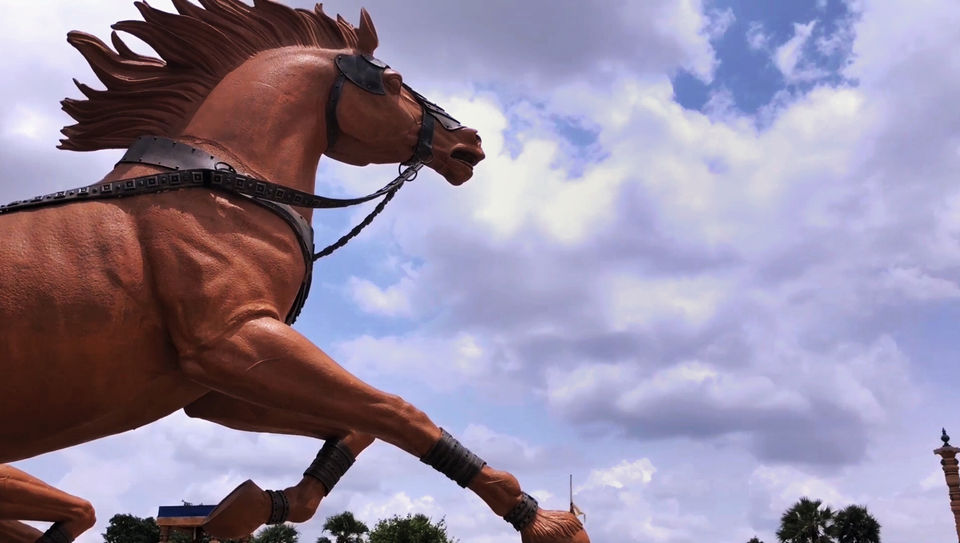 Hyderabad is one of those trips where I went with little expectations but I am back with……… read till the end.
I usually don't plan for trips in and around major cities, but for some reason I went ahead with Hyderabad
Day 1-
I had reserved my day 1 for Ramoji Film City which is like a good 1hr 45mins from Hitech city.
How to reach:
1) Ramoji provides a non-ac bus to and fro Rs- 250/- per person from Hitech city. Bus starts at 7am and from ramoji drops at 6pm.
2. Uber/Ola which will cost around 1,300 one way (depending on the traffic conditions)
Journey:
The journey (1hr 45mins) wasn't that great as it was of straight highway though the roads were in good condition. Thirty minutes into the journey and you dose off.
Tickets Cost:
Tickets cost 1,200 general (inc non-bus ride and access to shows)
2,100 (inc AC bus, lunch and access to shows). I went with the general one.
Inside Ramoji:
Honestly Ramoji way massive than I had imagined it to be. As soon as you enter you realize the fact that it is truly the largest film city complex in the world. You start with a bus tour via which they show you around the sets and you can go inside only if there is no shooting going on. I got to visit four sets (Mahabharata, Airport, Hawa Mahal, Japenese Garden) all were good but the airport seemed like an old airport out of the 80's. They took us to a bird sanctuary and I was surprised and shocked to see that the birds were kept in a very clean and hygienic condition not a single drop of shit or any dirt around. Commendable job
Baahubali:
Yes the most anticipated and star attraction was the sets of Baahubali.
It is one massive set with most of the sculptures and portions of the sets remaining intact especially the big huge massive statue. They have preserved the most iconic things shown in Baahubali. Was mesmerized for sure
After Baahubali they take you to the starting point and then one can watch various shows (stunt show, science 4D show etc) shows really good even though it lacked the story line, it had a lot of power and amazing performance by the artists. The spirit of Ramoji show is something you cannot afford to miss.
After the shows we were done for the day and it was time to leave back to our hotel and that's when I realized that we had spent almost 6-7hrs and I wasn't even tired that excitement and enthusiasm was still there. But the 2hr journey back to the hotel overtook the excitement and enthusiasm and made me crash on the bed. So yeah that's how I spent my day at Ramoji
Verdict: If in Hyderabad, Ramoji is a must especially if you have kids and you love to know behind the scenes happening.