In this beautiful town of Krabi we chose a home-stay for our time here which was near to the market area. We explored the night market here in Krabi and another food market which was near the pave walk along the sea.We had our dinner at the well known Gecko cabane Restaurant. Next morning we visited the famous white temple Wat Kaew Korawaram here. This is a very peaceful place and the white color with blue roof tops and typical dragons at the entrance adds to the charm. This temple is easily spotted as it is situated uphill and a long flight of stairs lead to this place.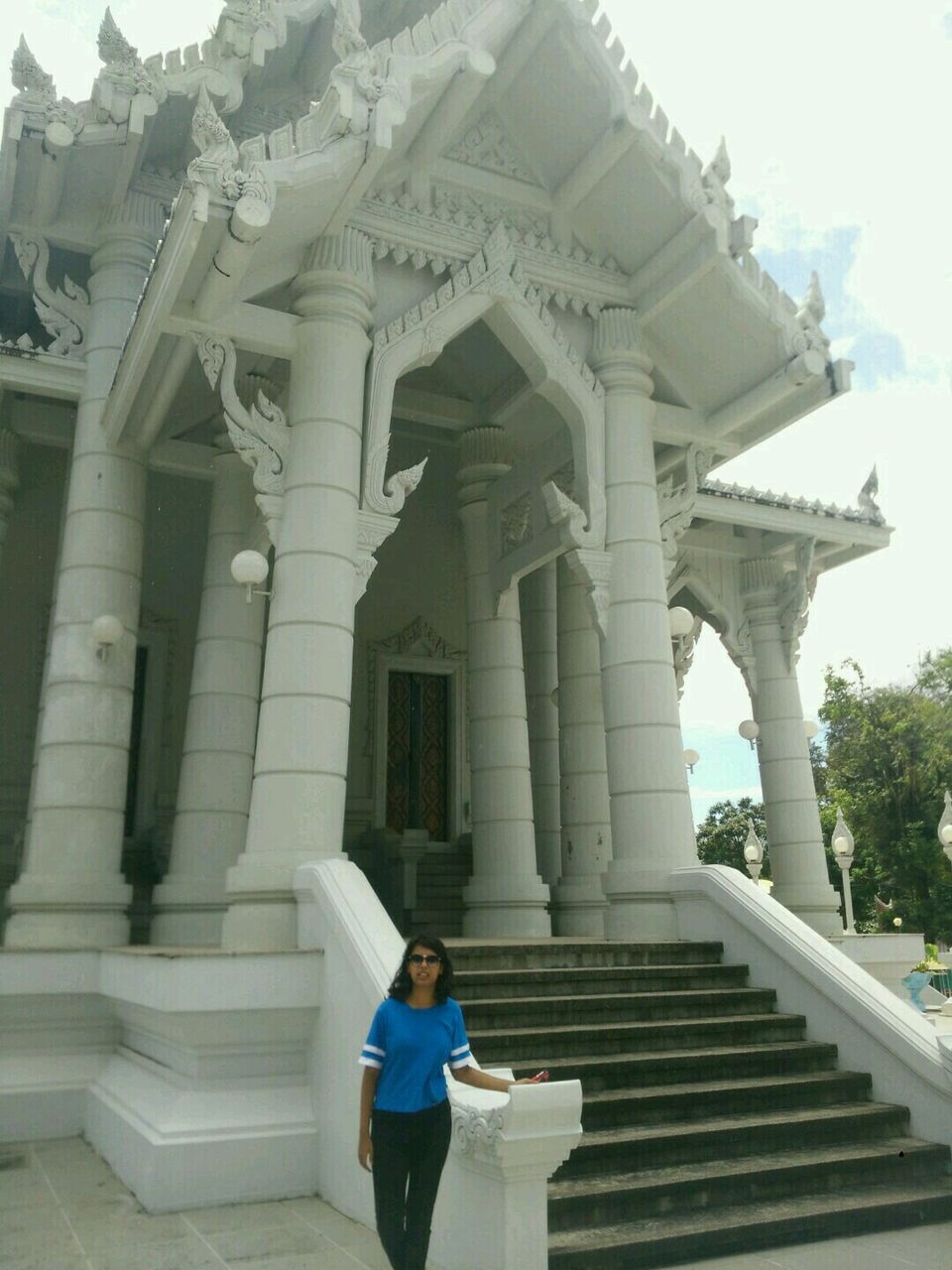 Next day we headed for the Phi Phi island tour which we booked from our homestay itself.Our tour included visit to Maya beach, Phi Phi Don, Bamboo island and a bit of snorkeling in the open sea.The tour cost around 1000 Thai Bahts per person which included all your costs for the day including lunch and transport to and from the hotel that you are staying in. It was a ride of an hour in the speed boat from Ao Nang to Phi Phi islands.We saw the Viking cave first but I suppose you cannot go inside the caves.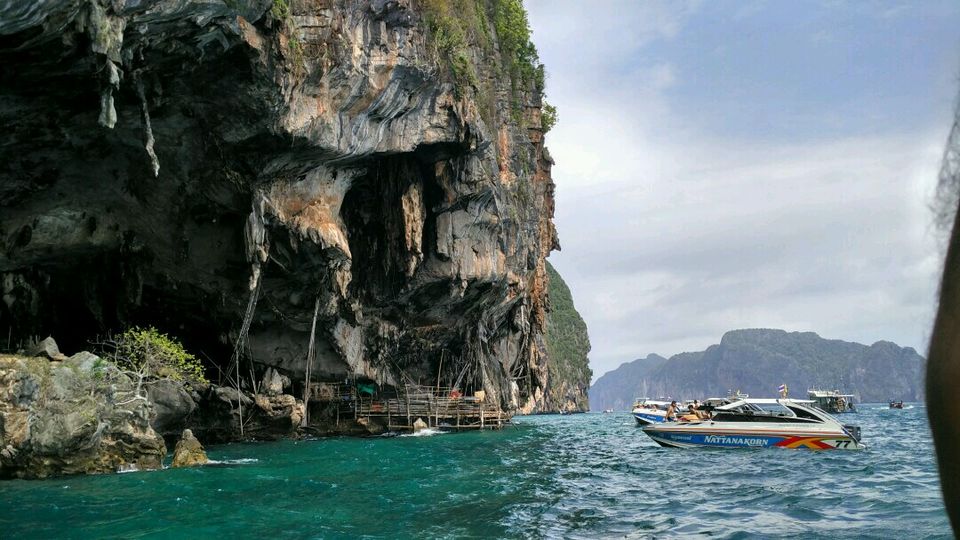 Later we went to the Maya bay which is the most visited attraction here. How much ever crowded it is do not skip Maya bay because the view here is right out of a dream. You cannot swim here because there is jelly fish here in the waters. I just sat there and soaked in the exquisite view. You can recognize this place from many movie scenes,'The Beach' being the most popular one. We then stopped for some snorkeling and floating or swimming in between the waters near some cliffs.
In addition we halted near a cliff where we spotted monkeys who caught the fruit pieces that we threw at them. After a while we took a lunch stop at Phi Phi Don where in we indulged in some local Thai cuisine. They also had versatile lunch options for tourists from all over.
After clicking beautiful pictures at Phi Phi Don we headed to the Bamboo islands. Here again you could snorkel or just laze around in the sand. We also saw some people kayaking in the waters.The rains lashed us while we were here so we had to rush to find some shelter. After this we headed back to Ao Nang and in the way we saw some small islands but did not stop there. This day was the most amazing one out of our trip for me.
This trip to Thailand was my highlight for the year 2016. Do check out my travelogue compilation here for all the trips this year.